Well, Christmas is almost here. And Short Christmas nails design with almond nail shape are so popular in 2021. I don't know if you agree, but I think that once Halloween is over, it's time to enter the Christmas spirit. So, if you have already started buying decorations, or are considering preparing the perfect gift for your loved one, then this article is written for you. Here, we have collected 34 cute Christmas nail designs. They are so festive. They will make you feel like celebrating. More importantly, they are colorful and exciting, which will also bring something positive to your life.
What are the most popular colors in Christmas nail design?
There is no doubt that the most popular Christmas nail colors are festive red and green. These are festive colors, which is why they prefer these festive manicures. More importantly, after all, the festival is in winter. This is why white is the third most popular color. White and ice blue, like snow and ice, are perfect for trying something more different and creative. The combination of black and gold is also trendy, especially on New Year's Eve.
1.Best short Christmas almond nail ideas with Christmas ornaments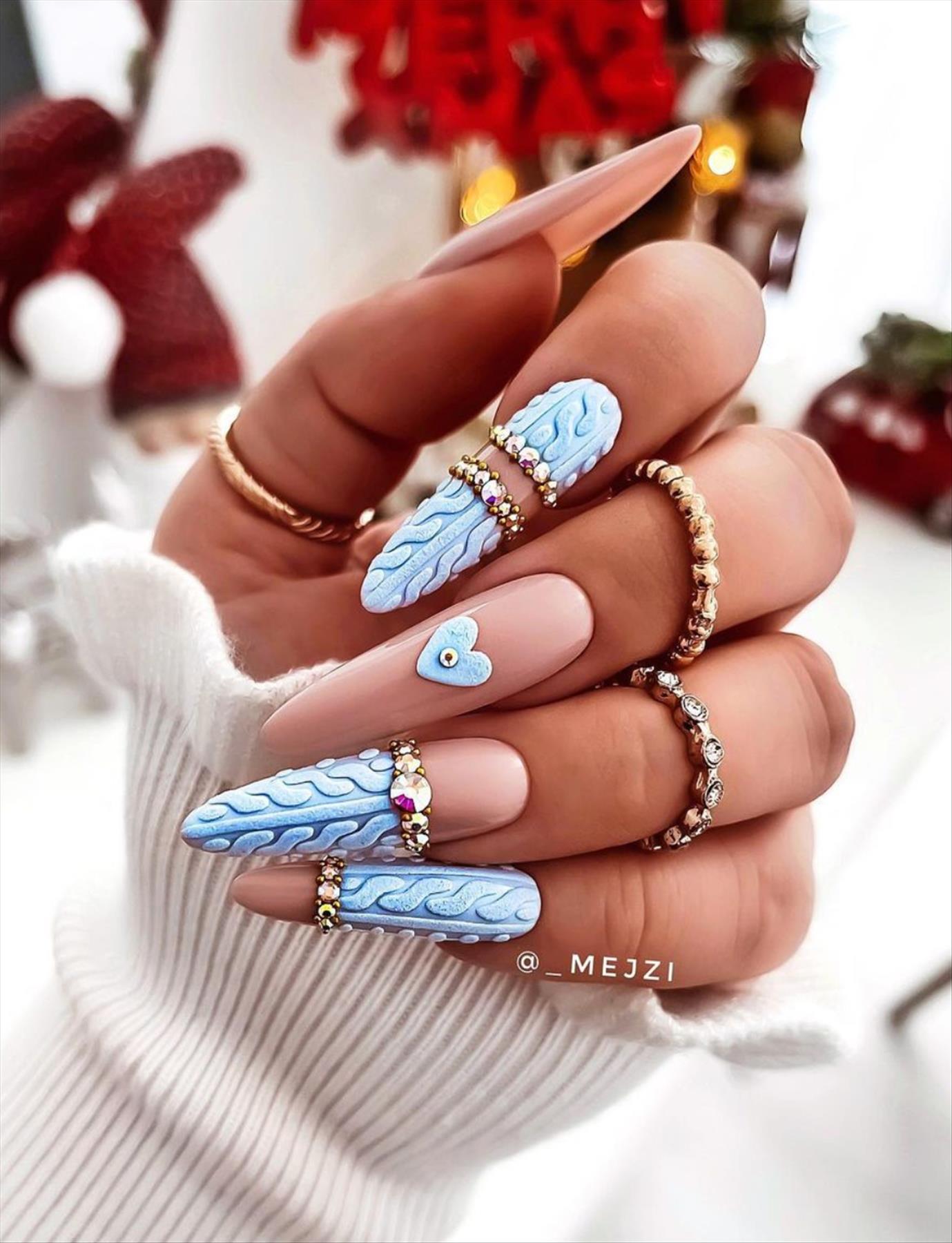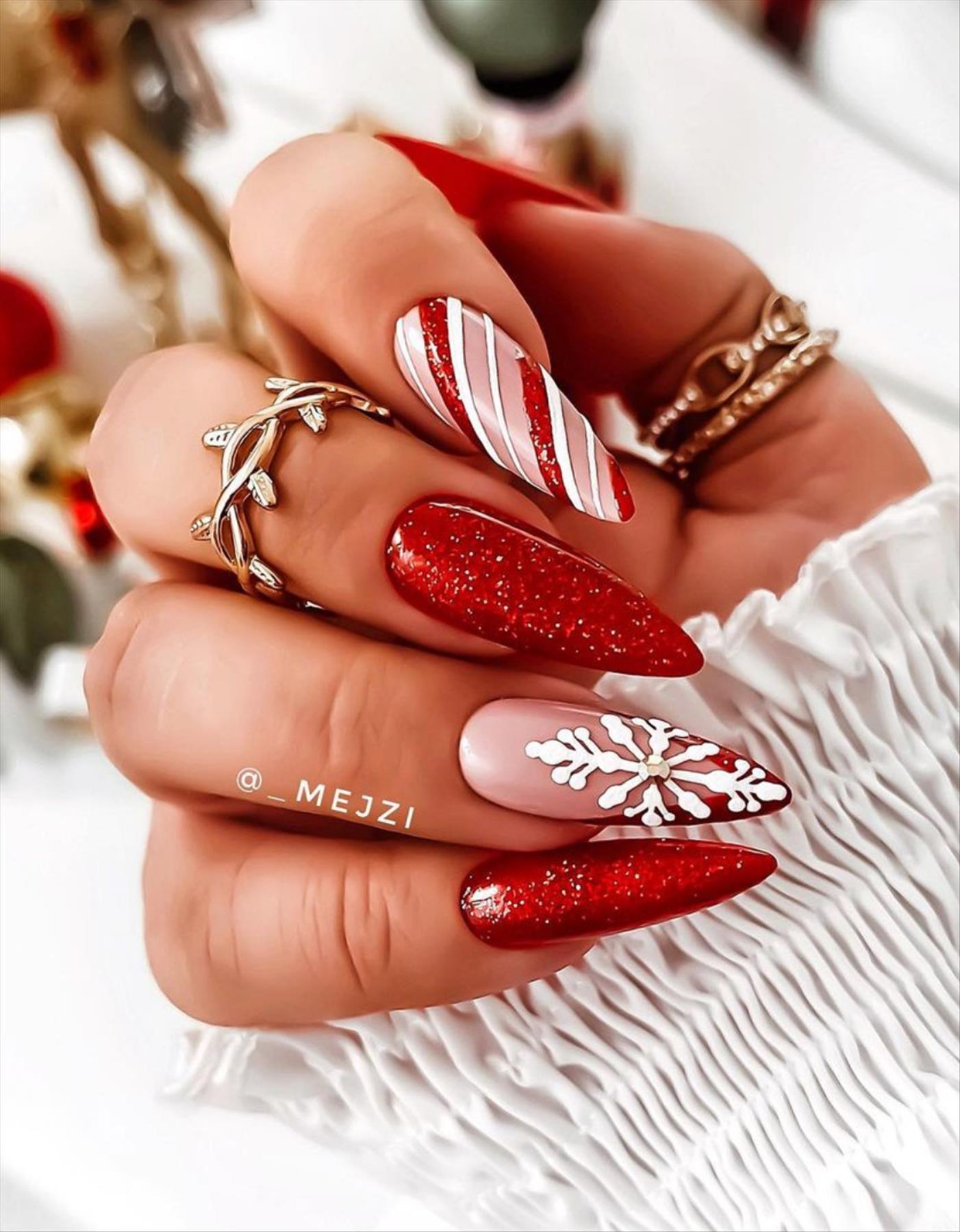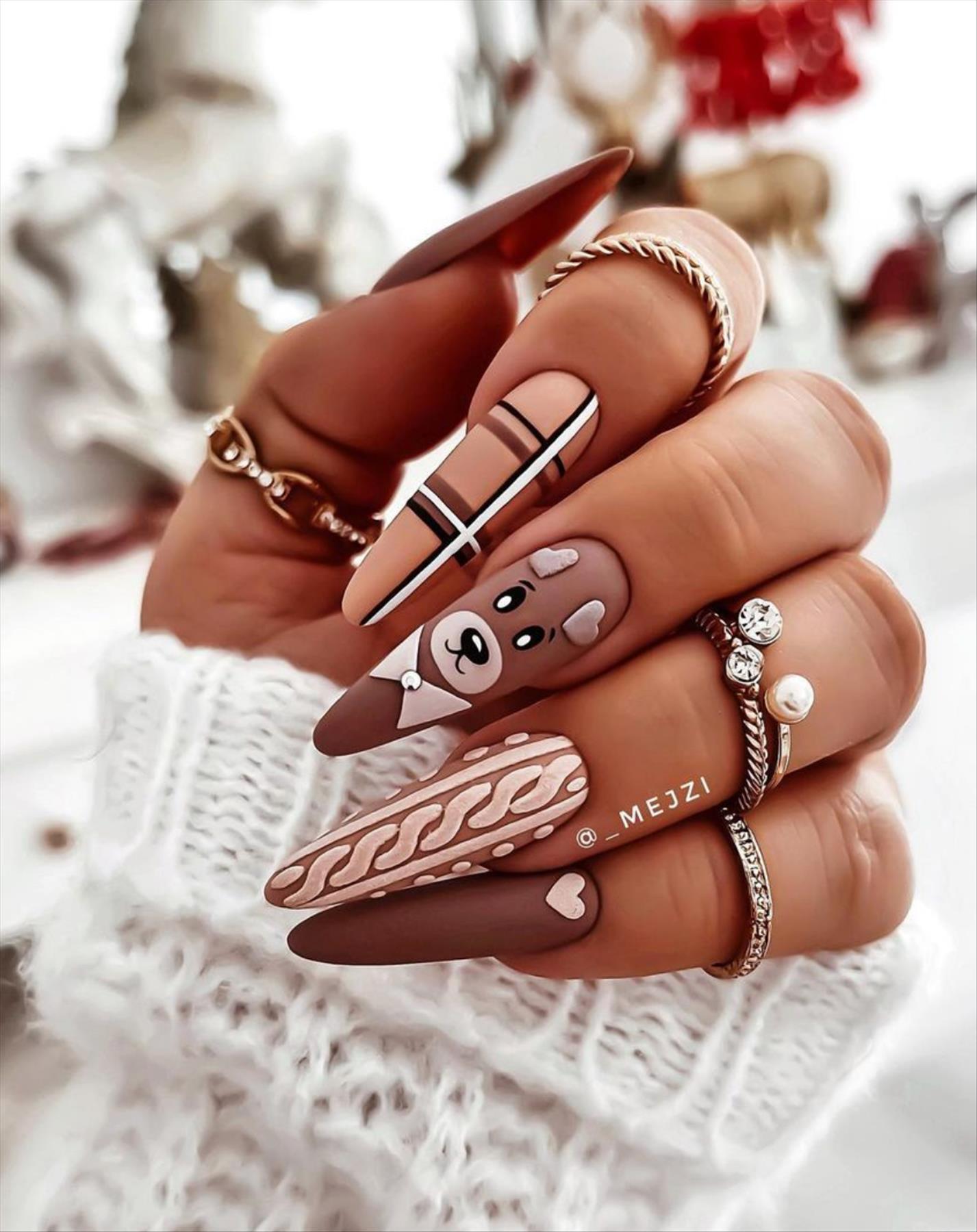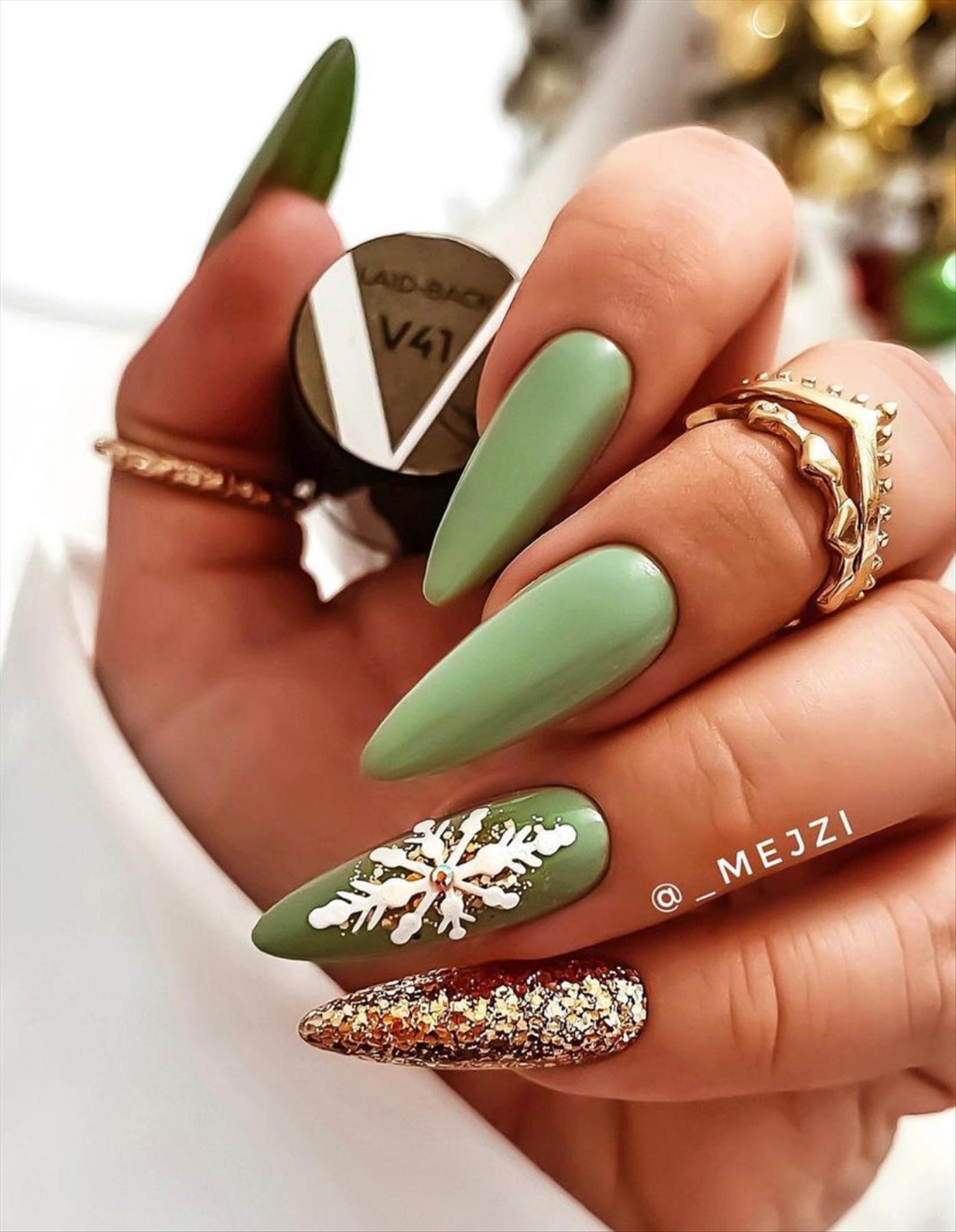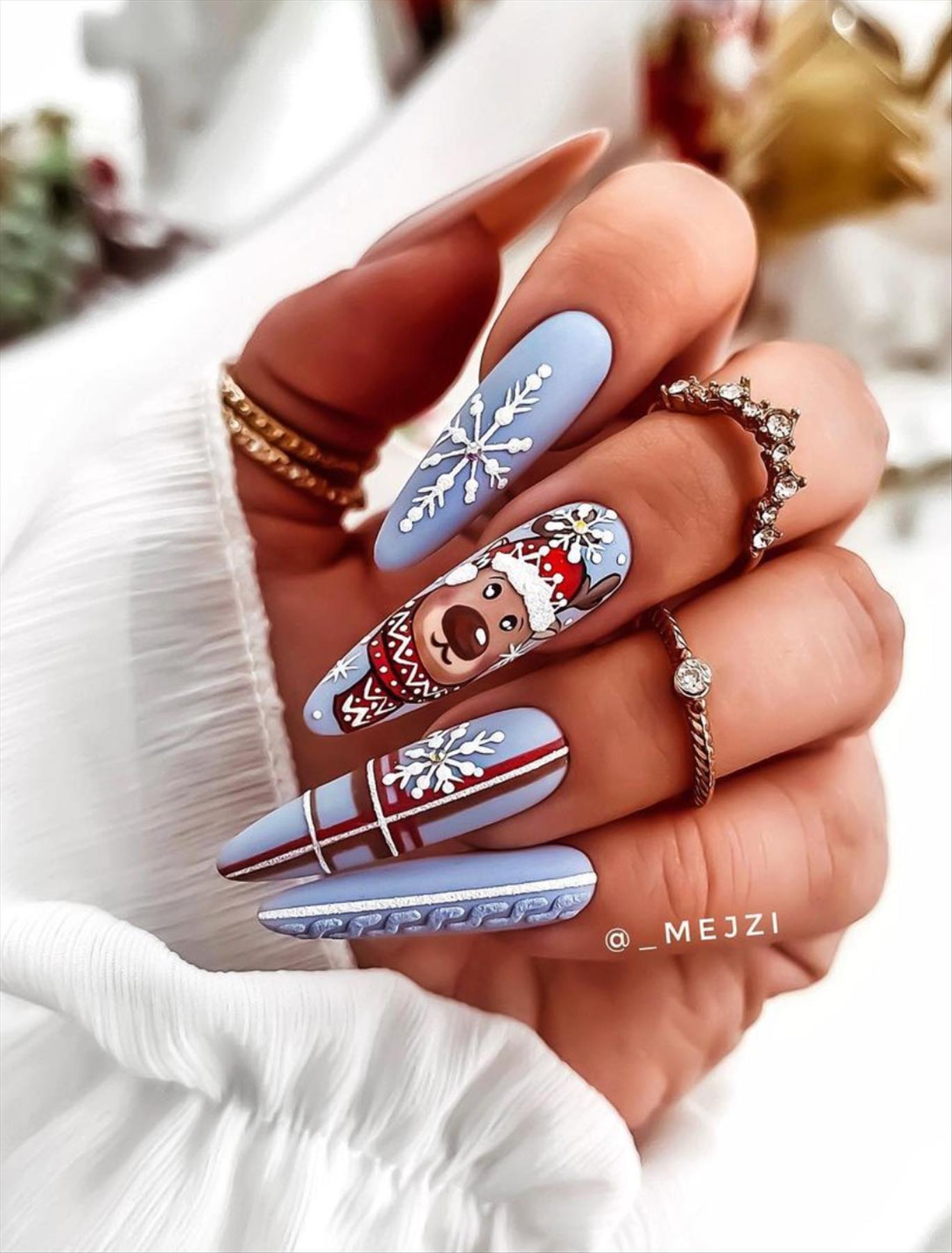 These recommended Christmas nails look very girly and exciting. The thumb design is very similar to another nail design that is very popular on social media platforms. They are called sugar cane nails. I like simple color combinations; pink and red go well together! I want to make my nails like this, just for Christmas.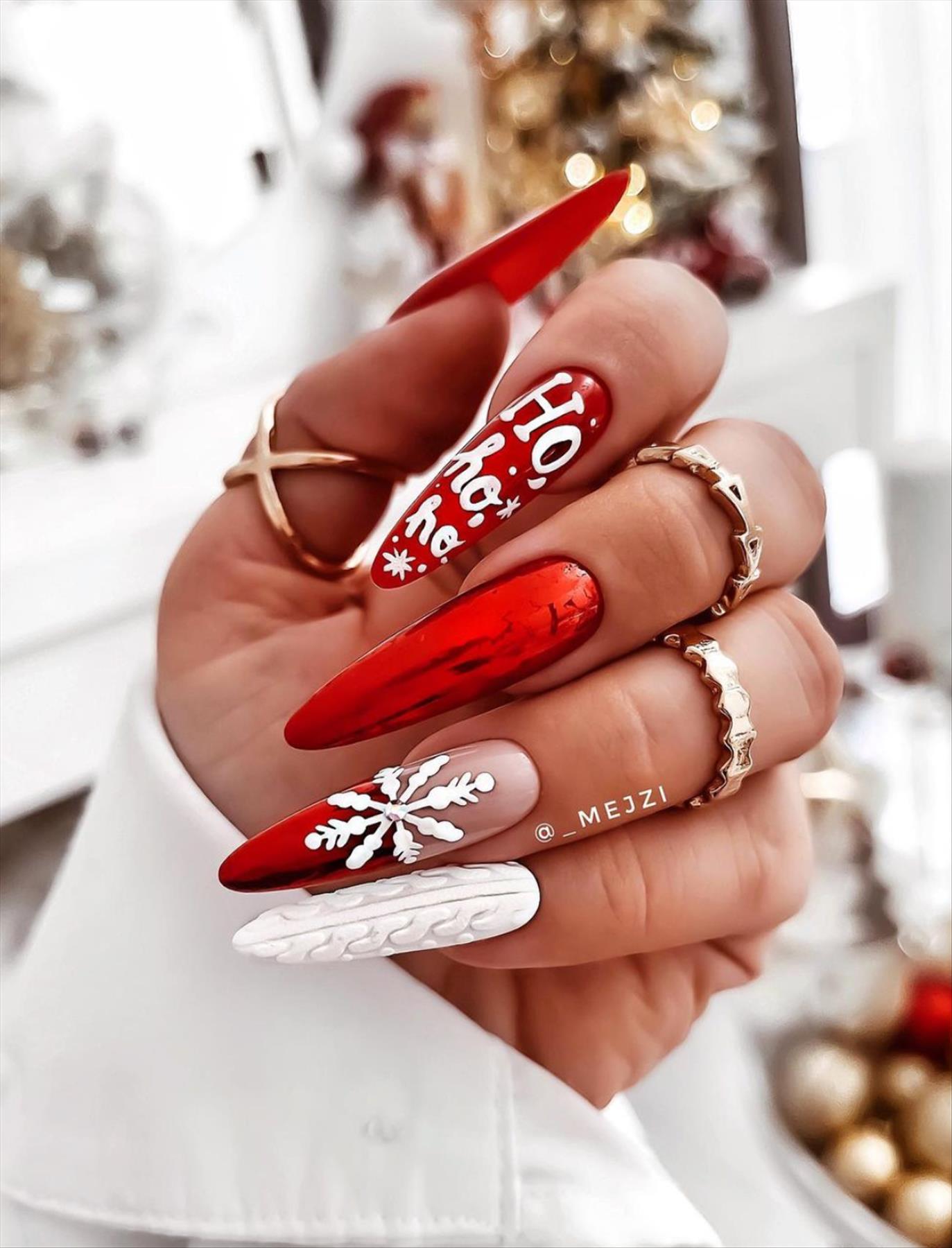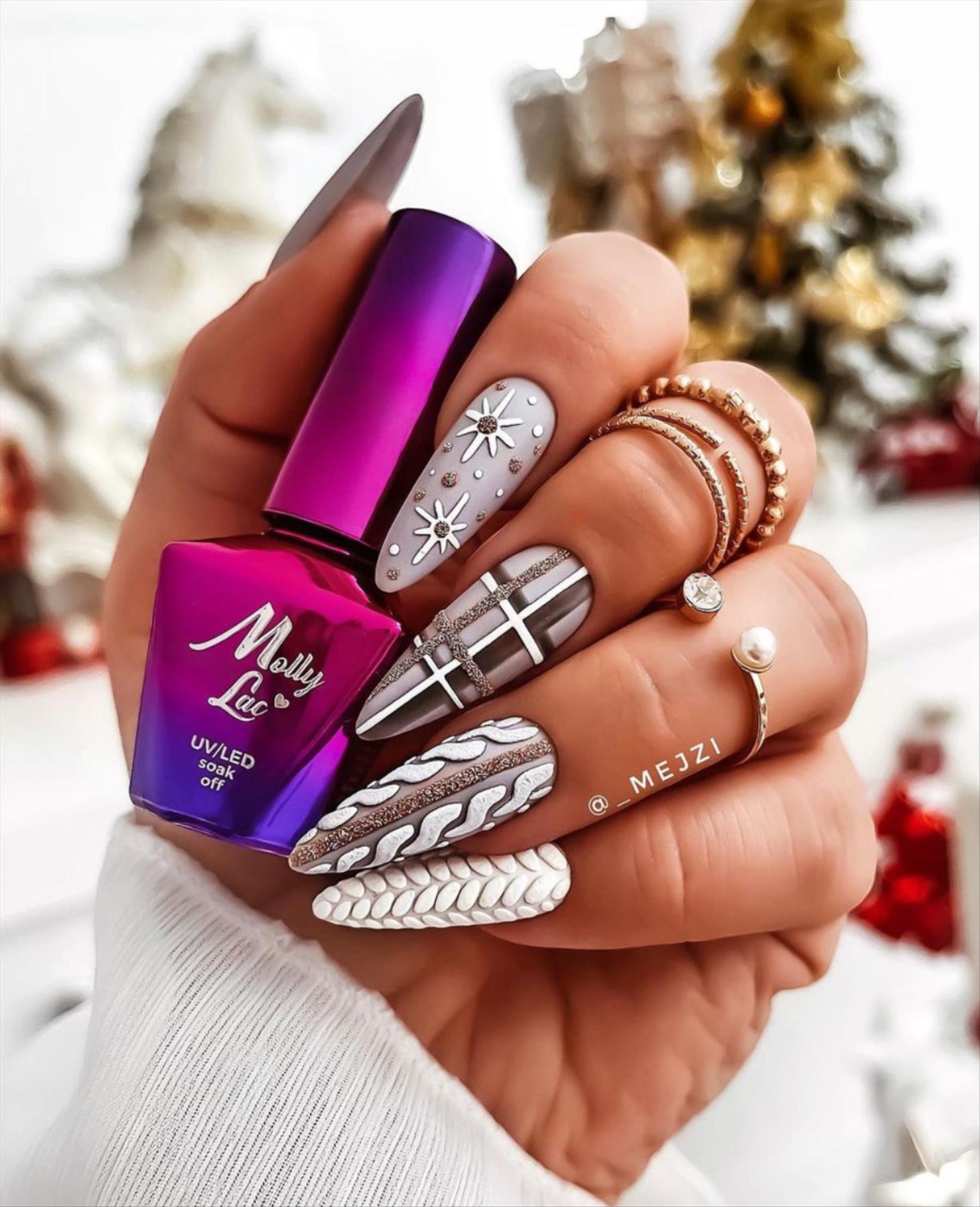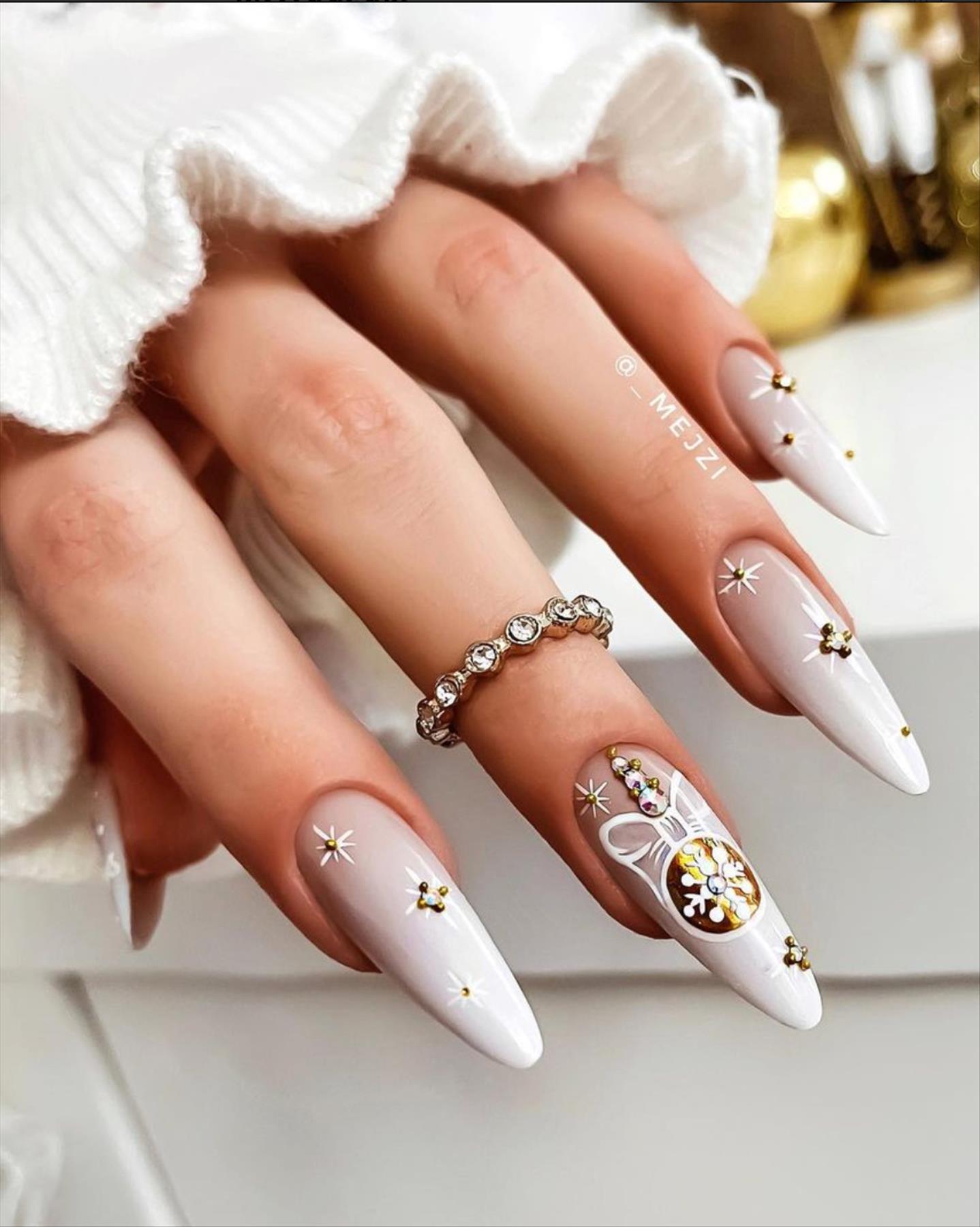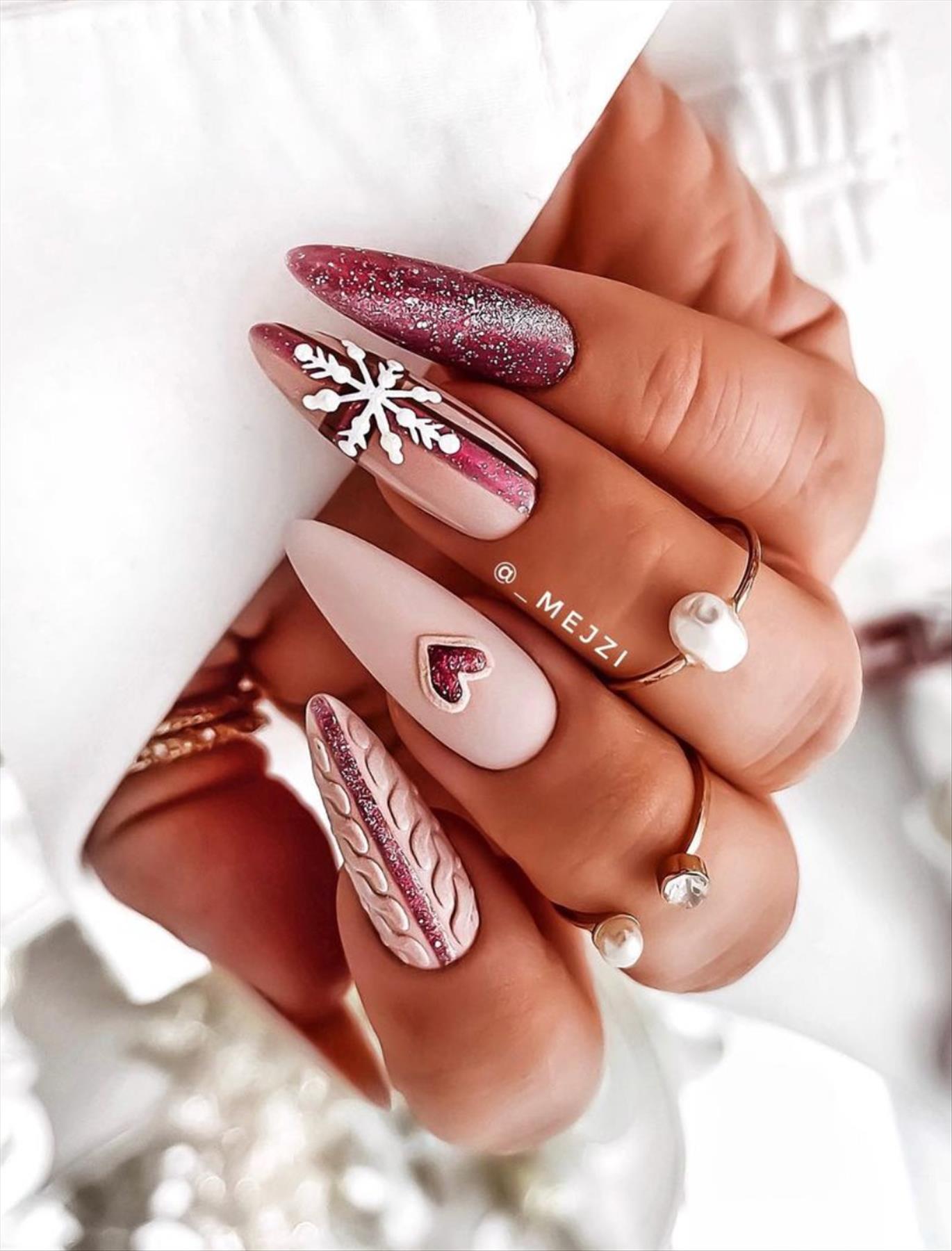 2. Trendy Christmas nails design with snowflakes
Without the iconic snowflake pattern, Christmas nails are useless. In this nail design, you can see that each ring finger also has a small Christmas tree ball, and gold occupies the little finger. The snowflakes are painted white, and the bottom of the nails are painted a striking red. From this nail art design, you can see and feel Christmas.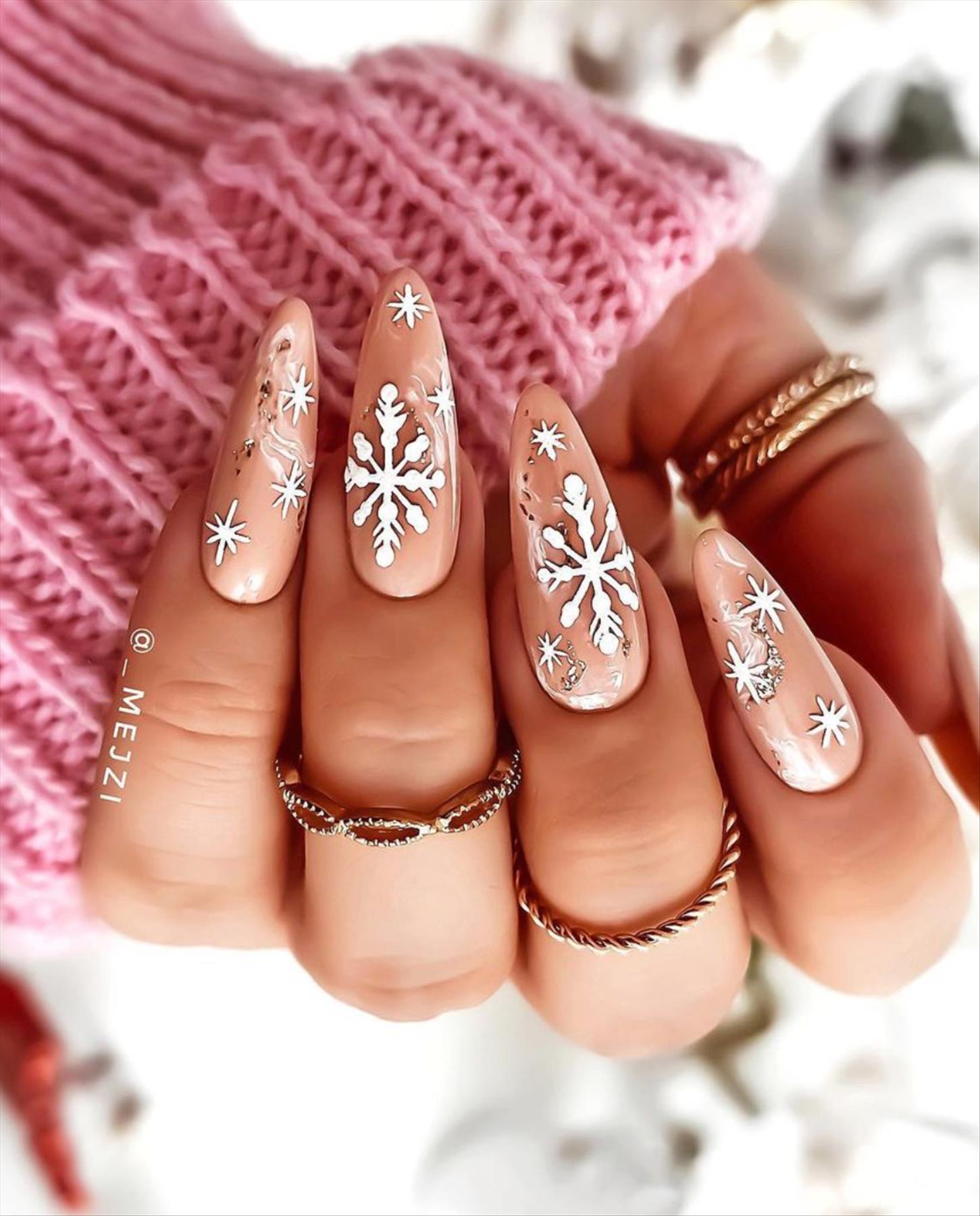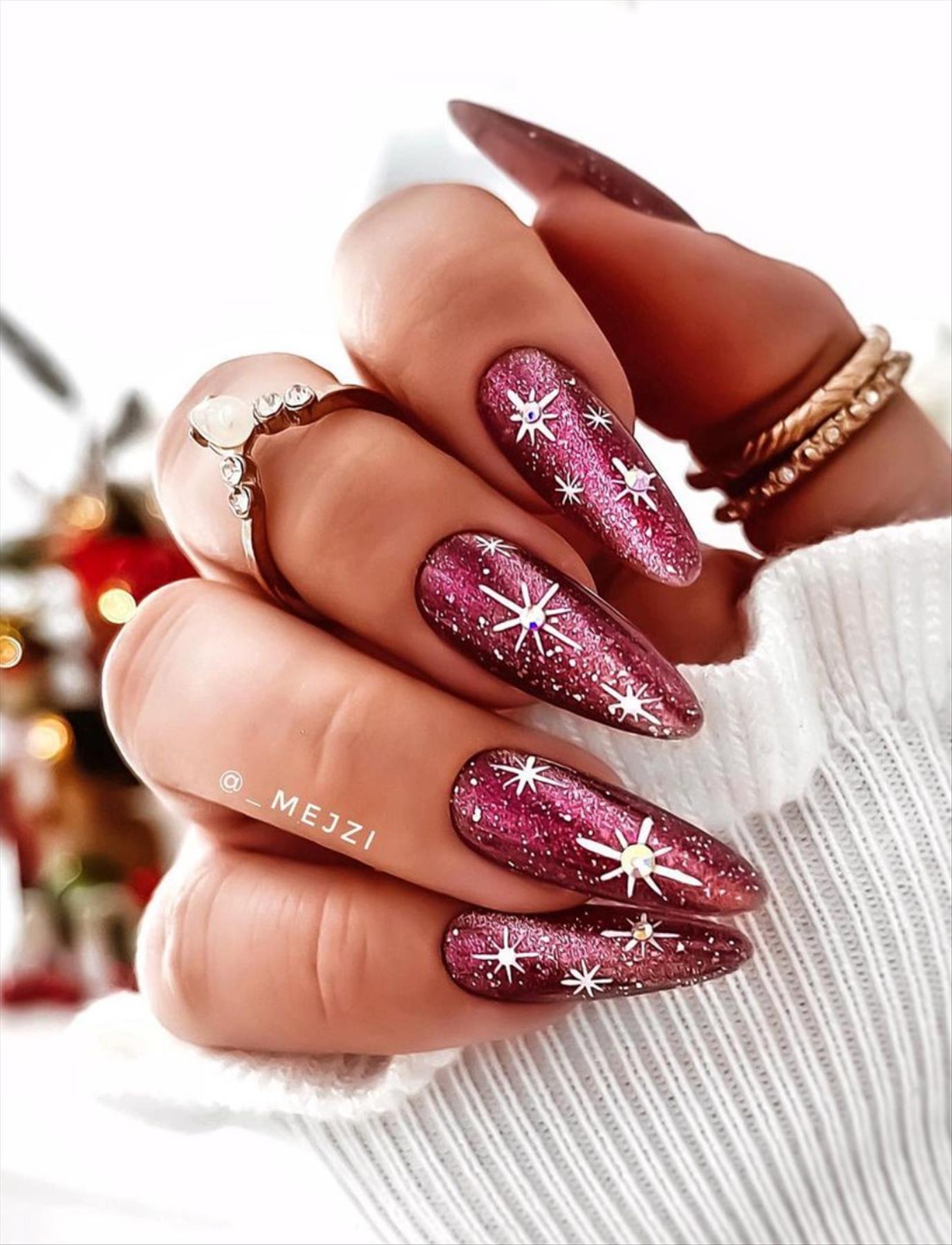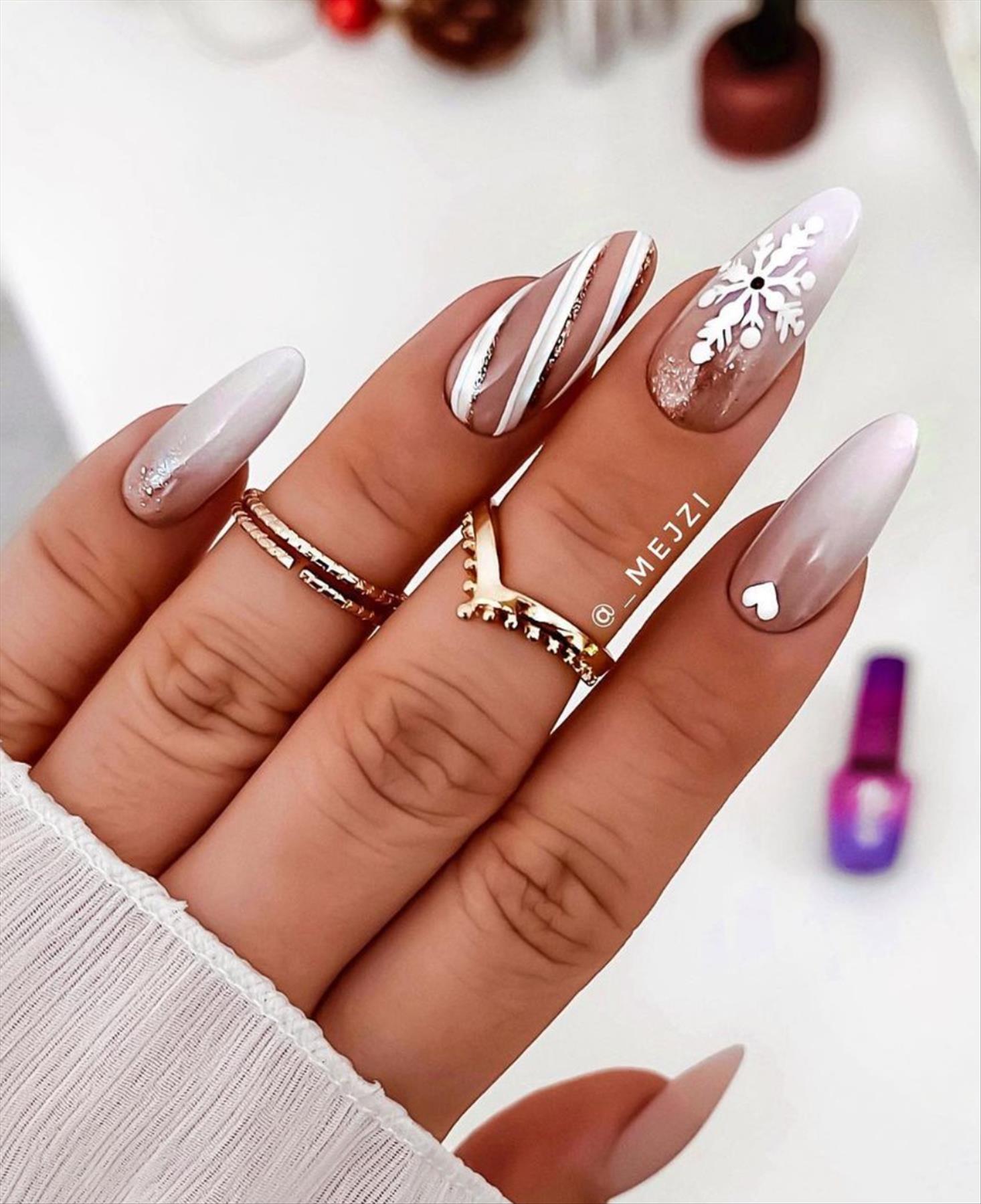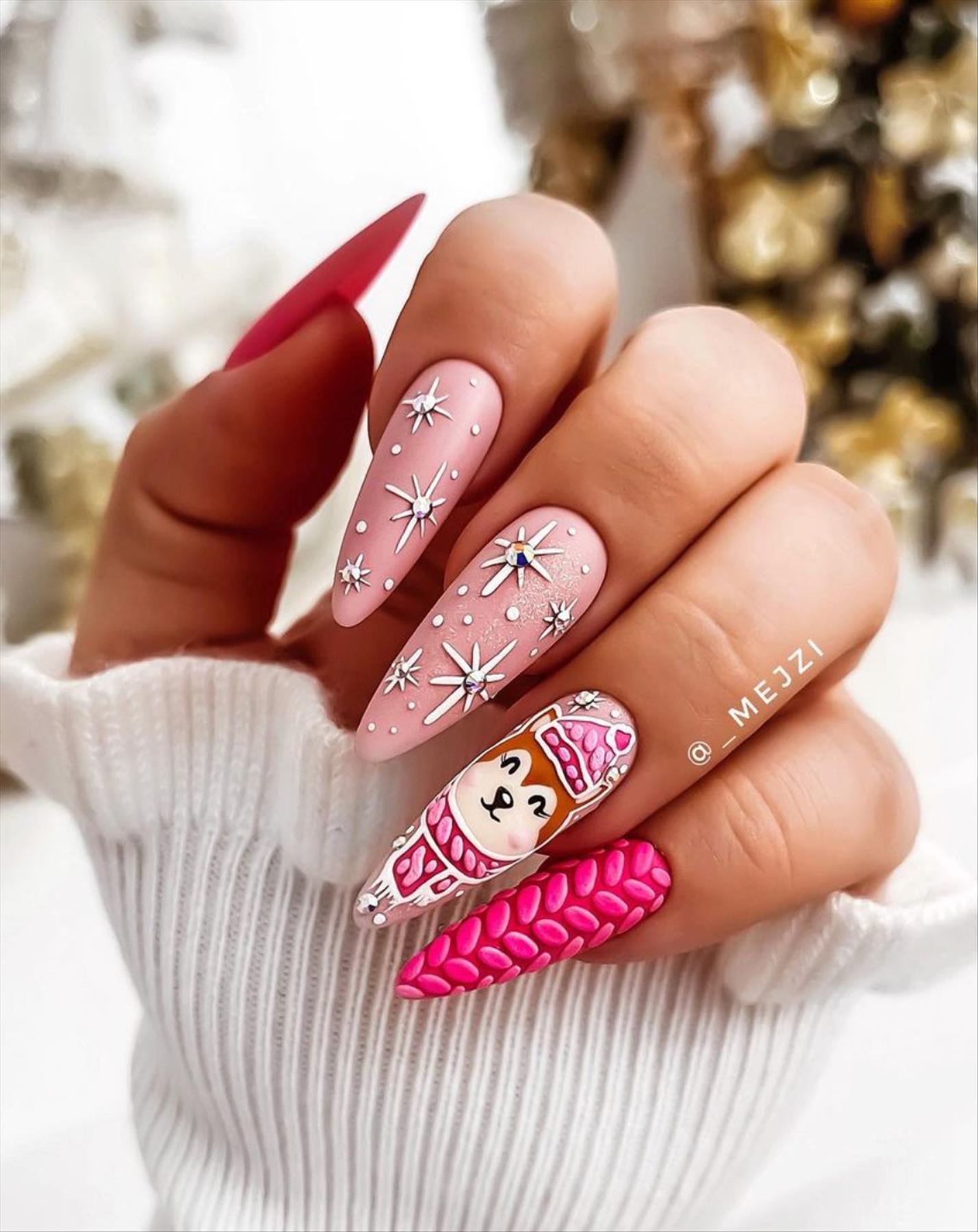 3. Pink Christmas nail ideas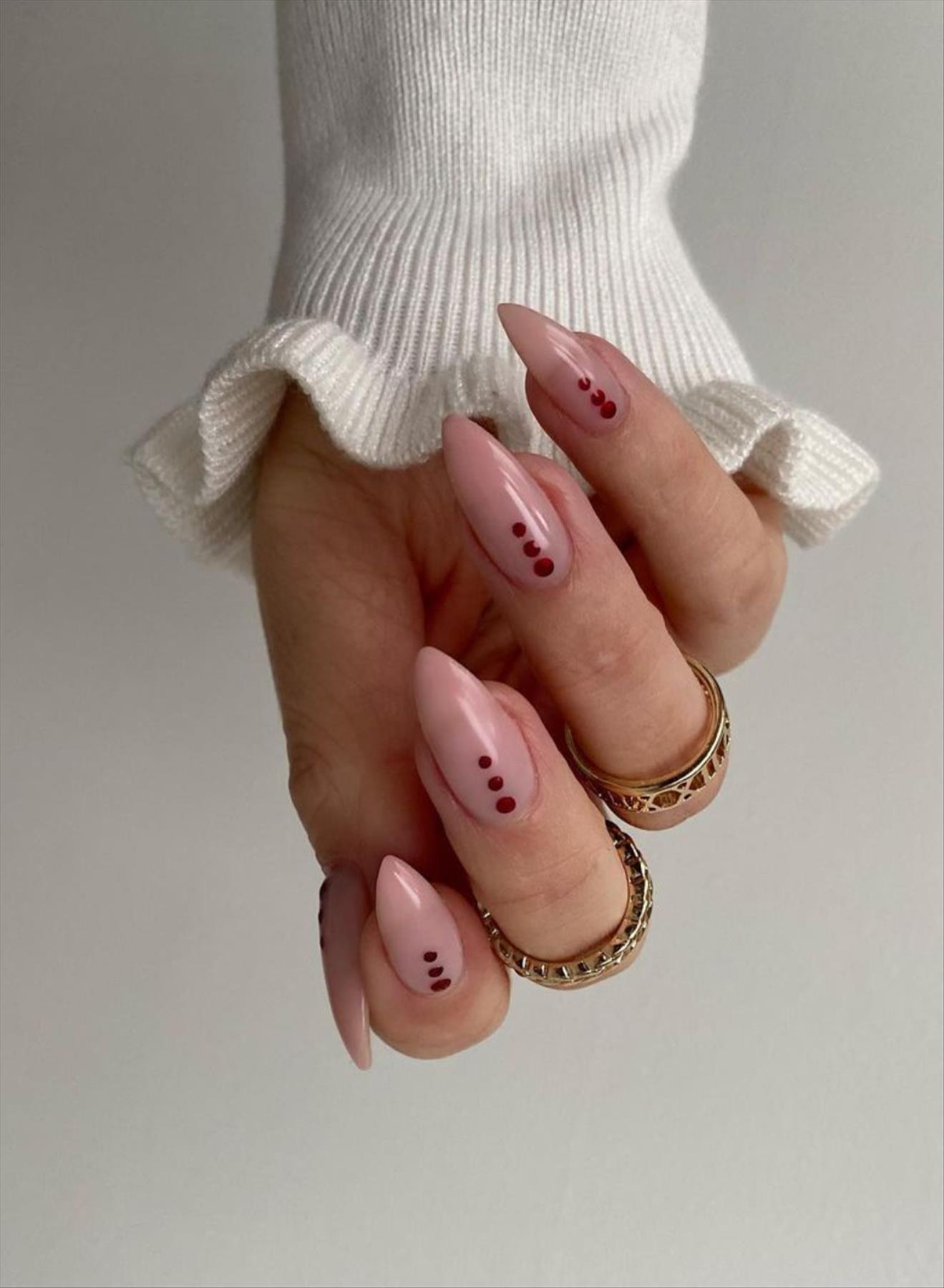 4. French tip Christmas nail design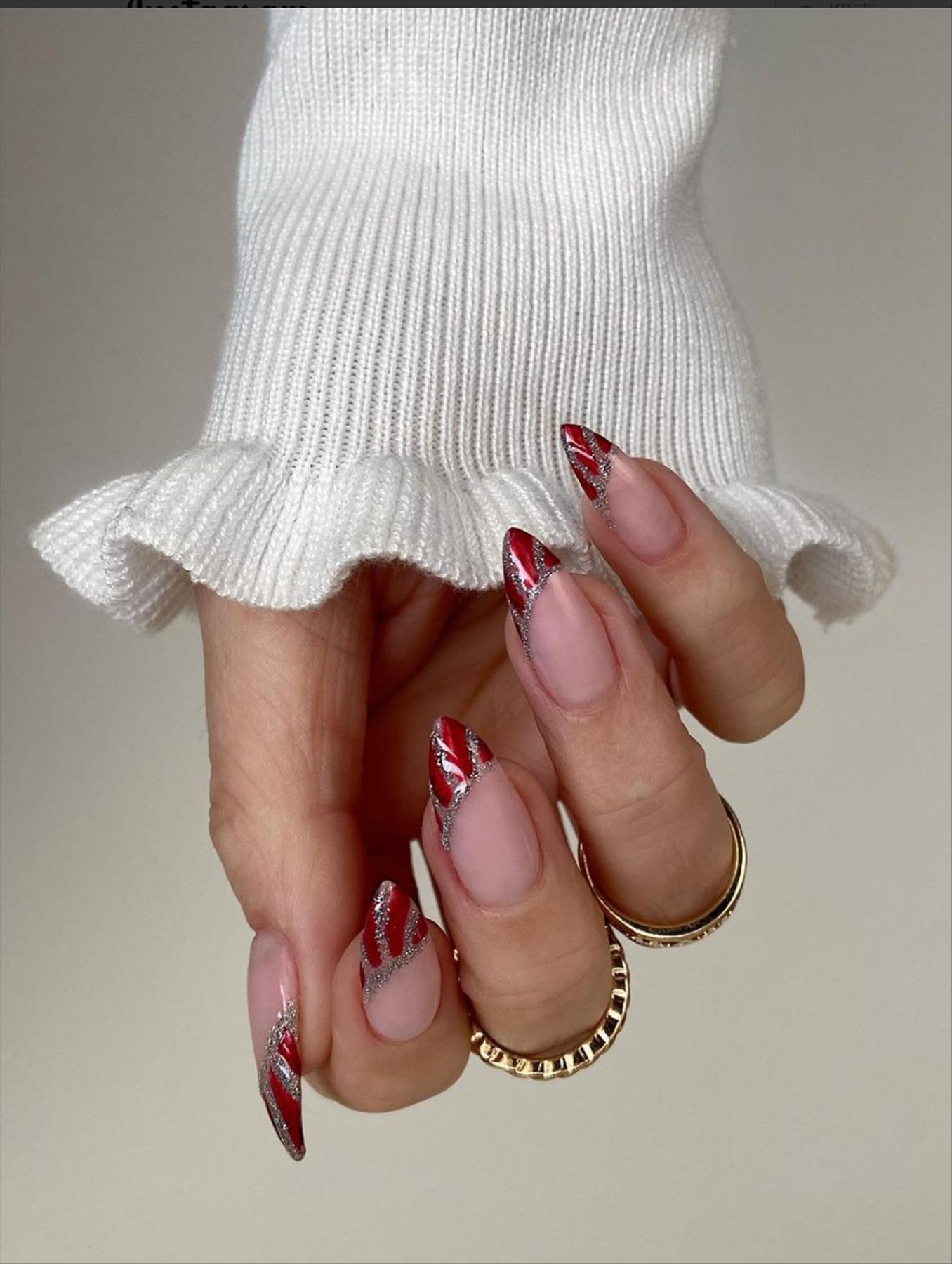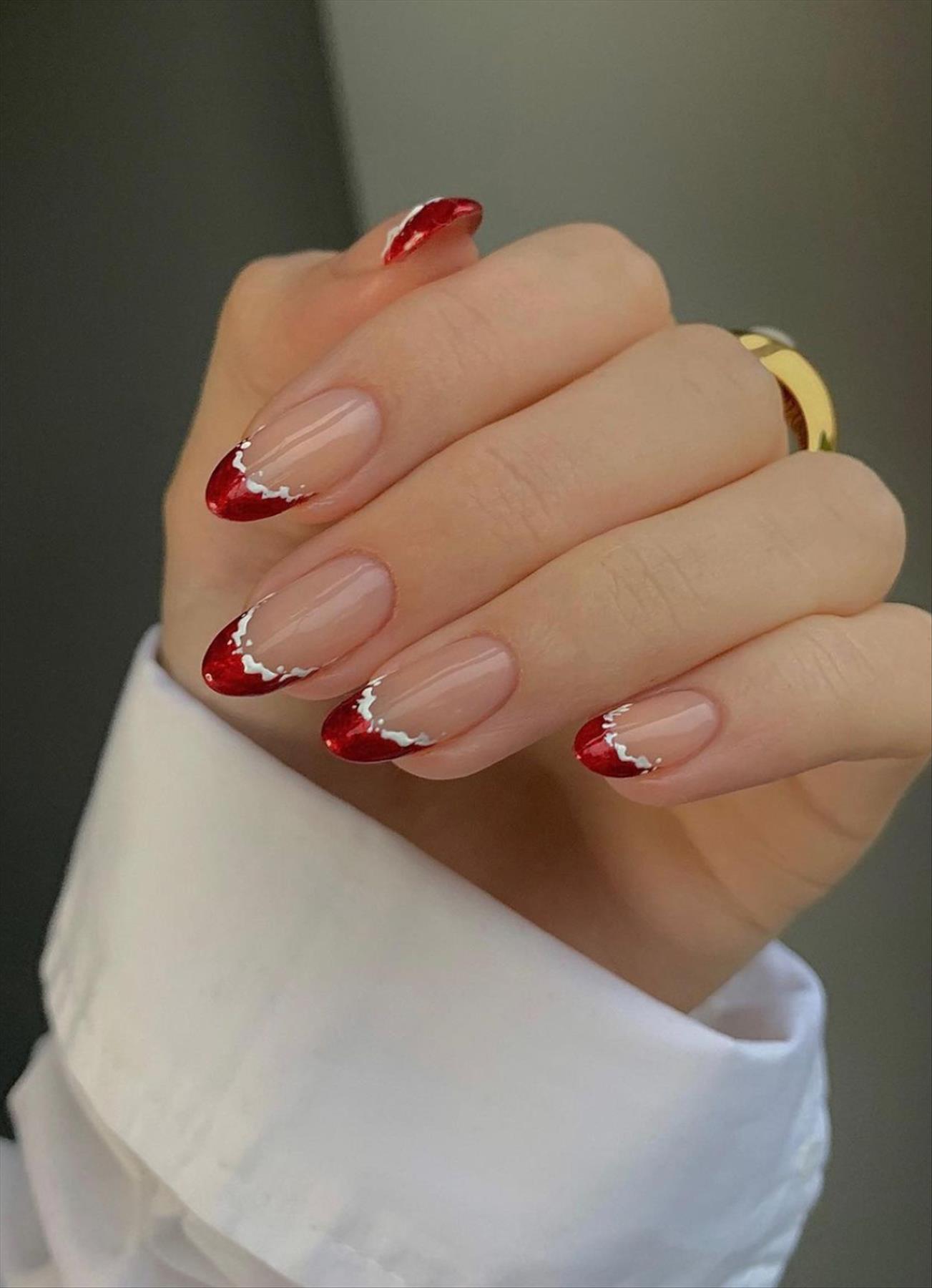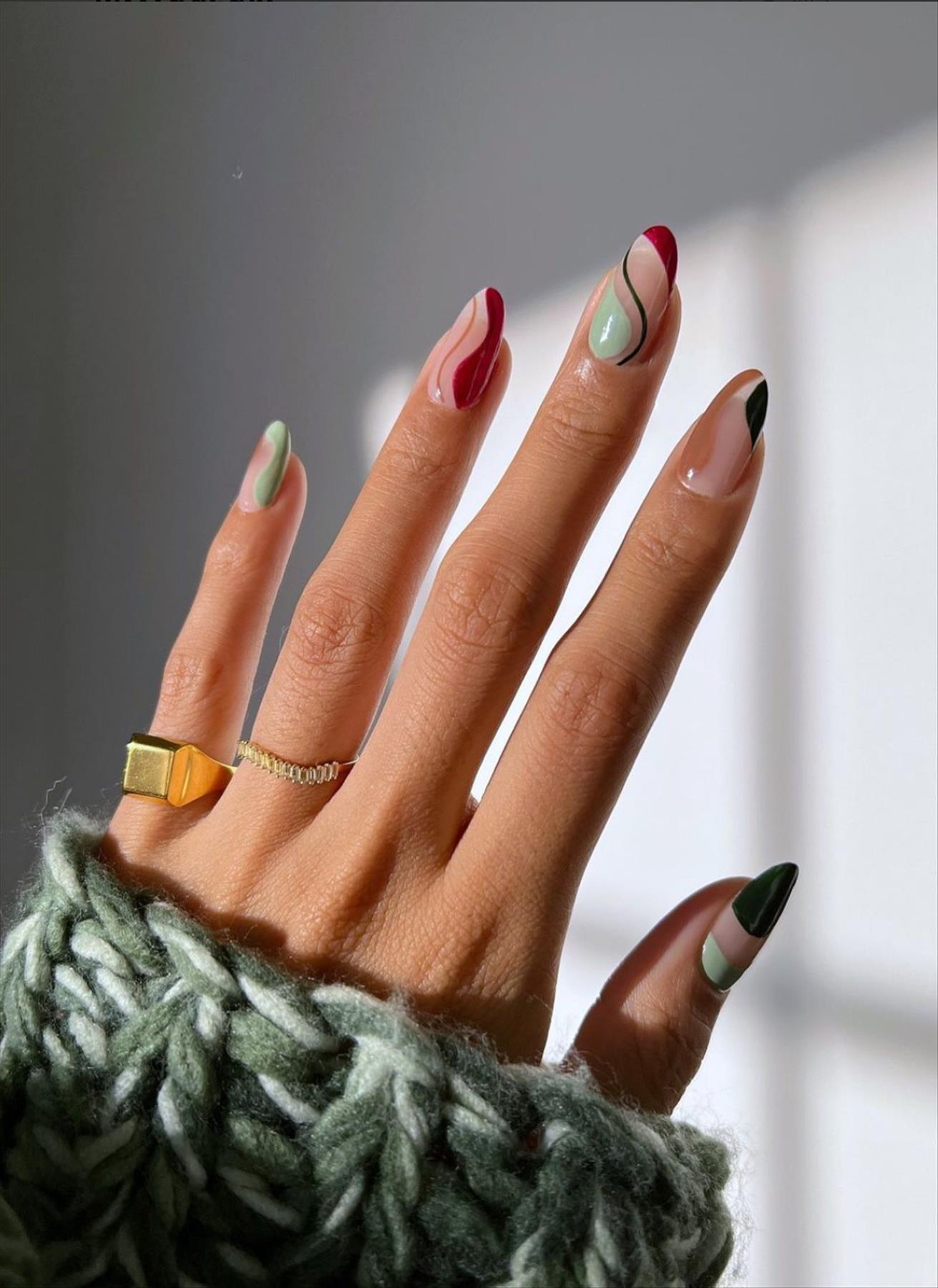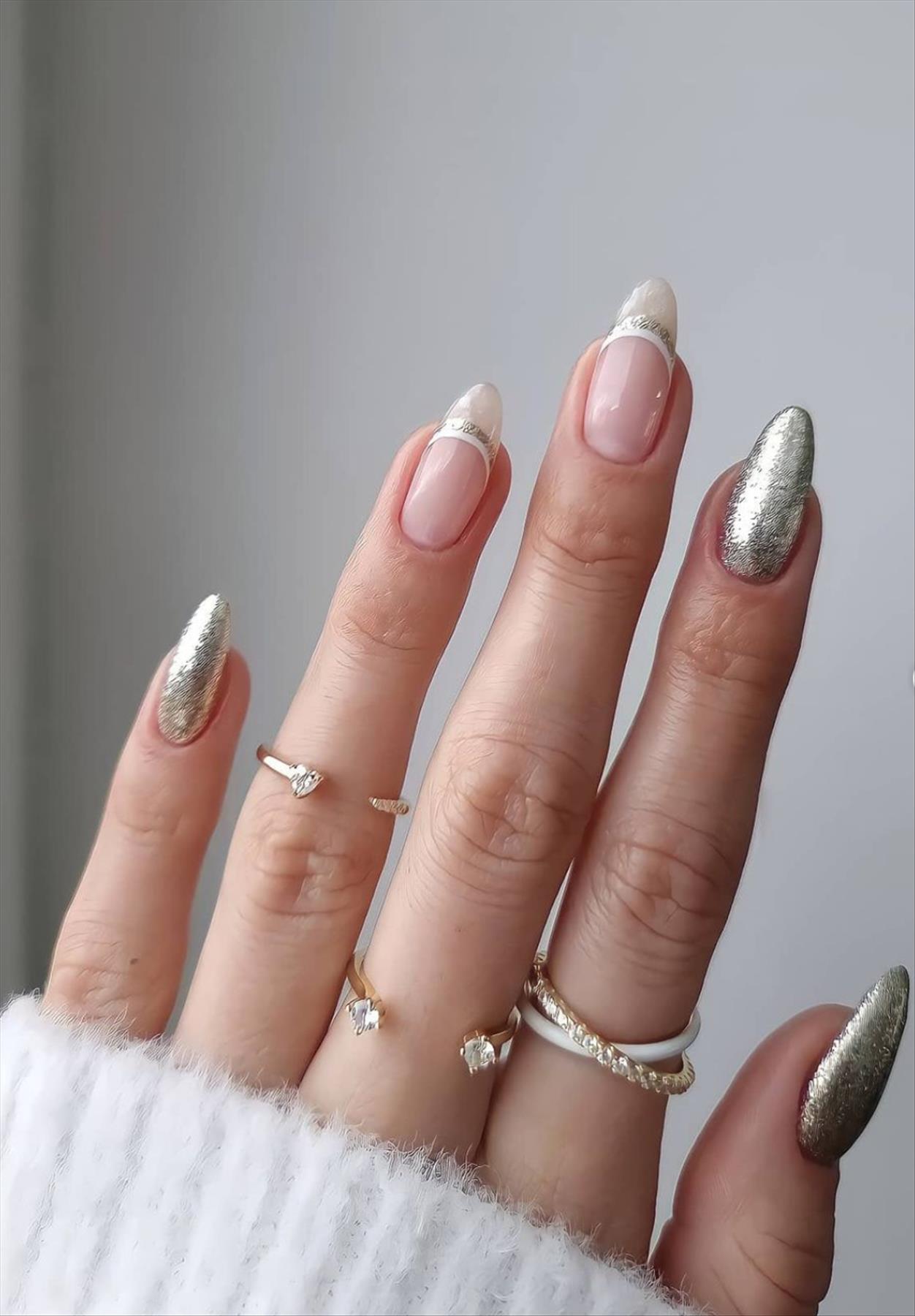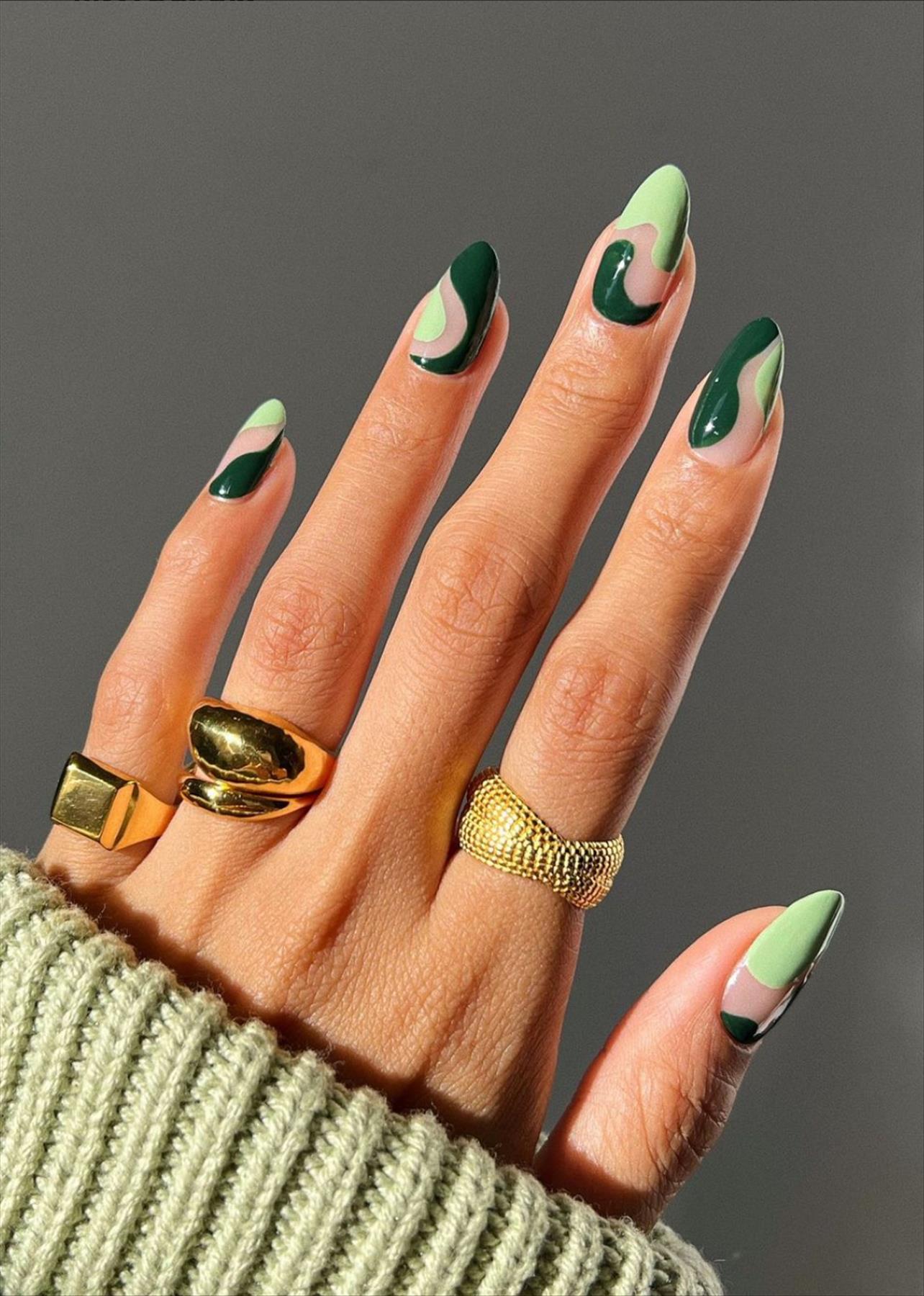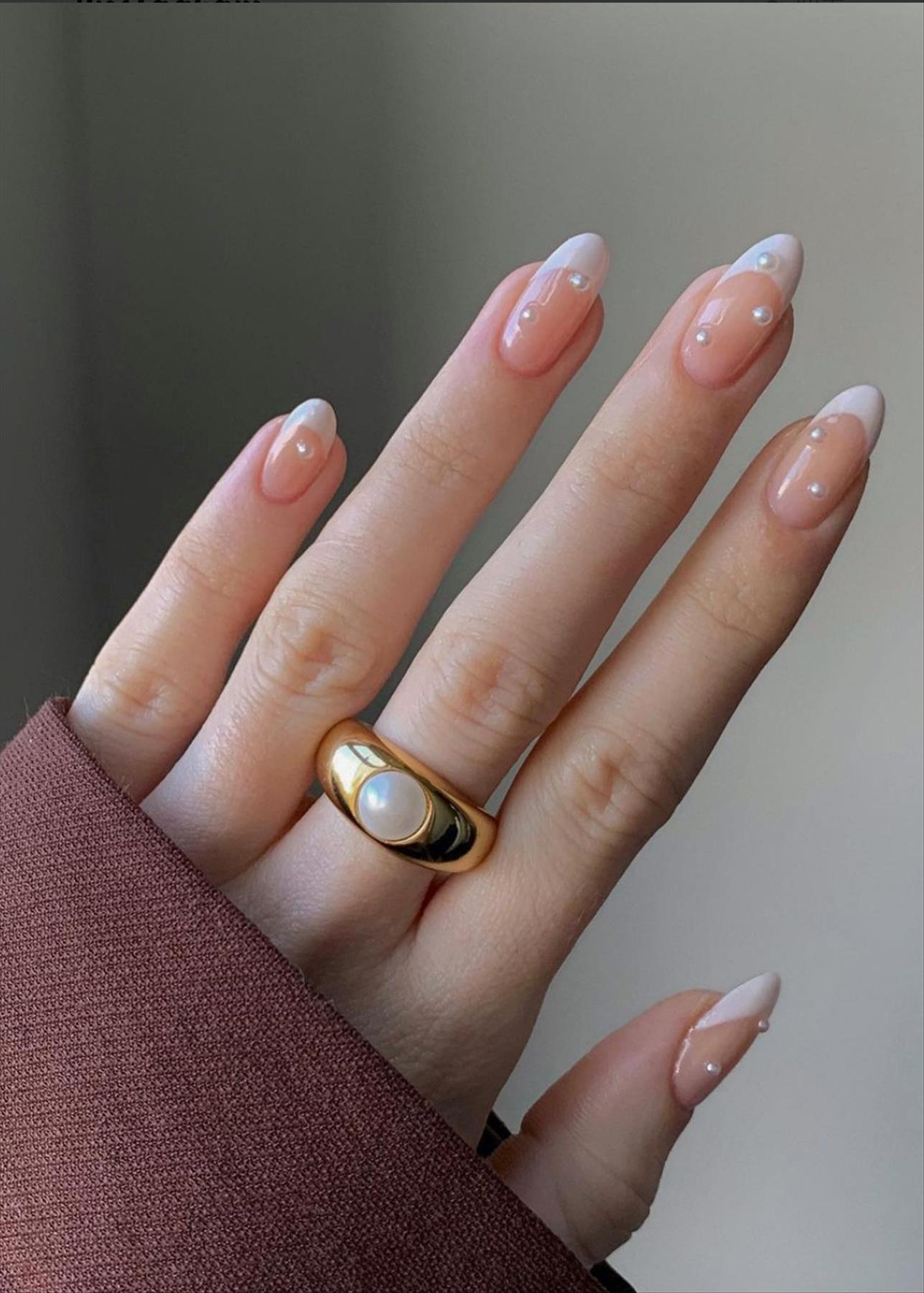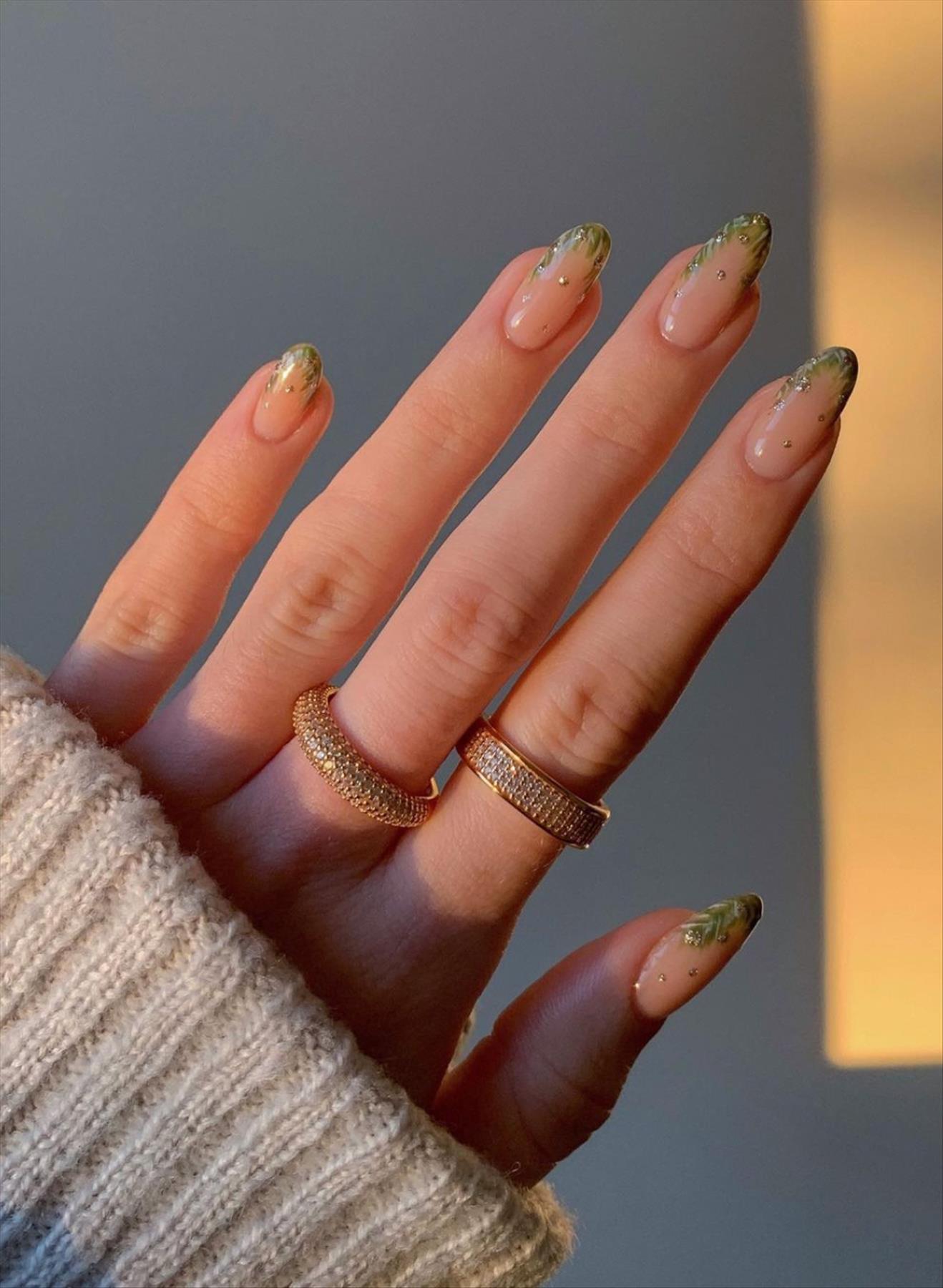 5. Sparkly glitter Christmas nail design 2021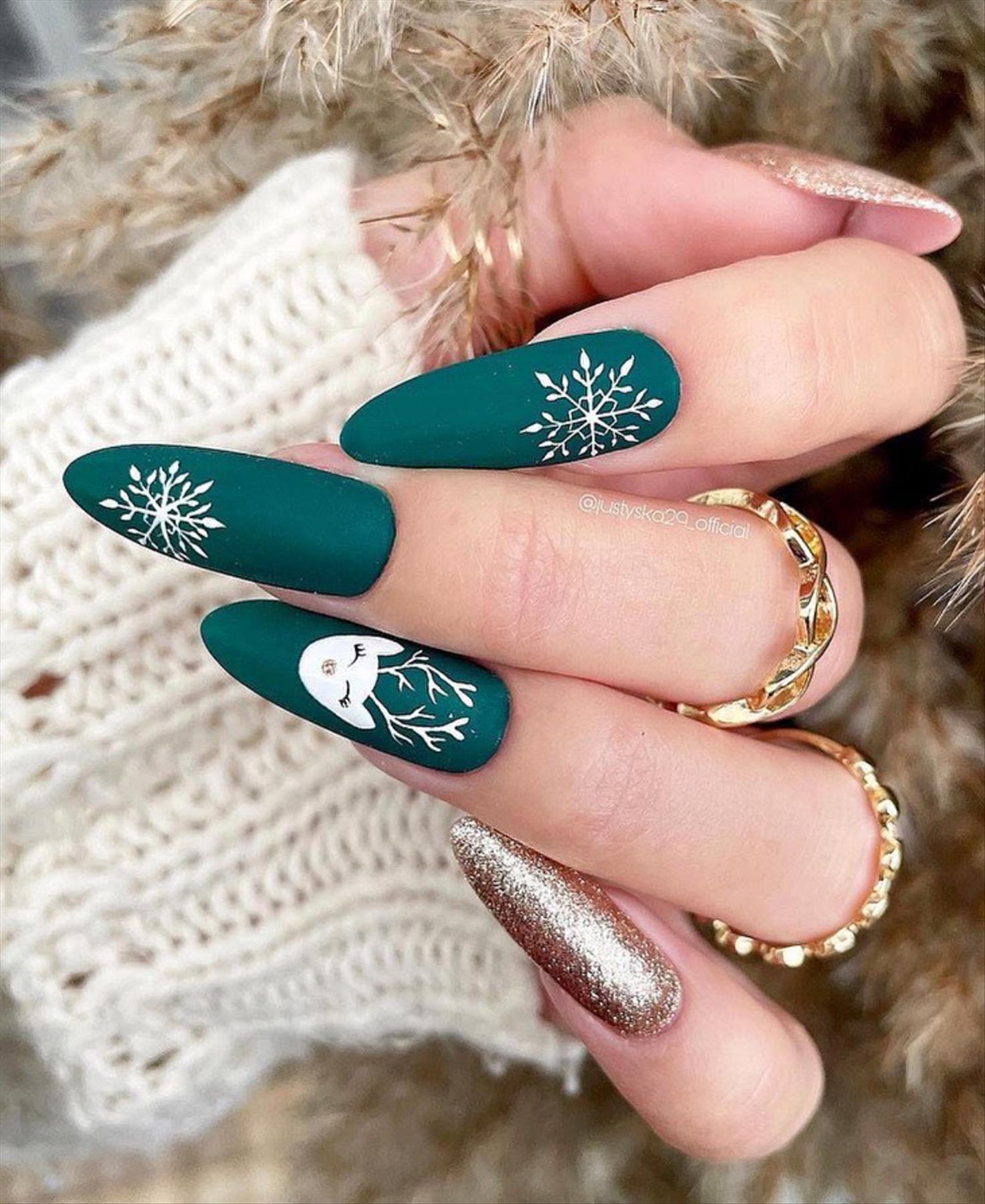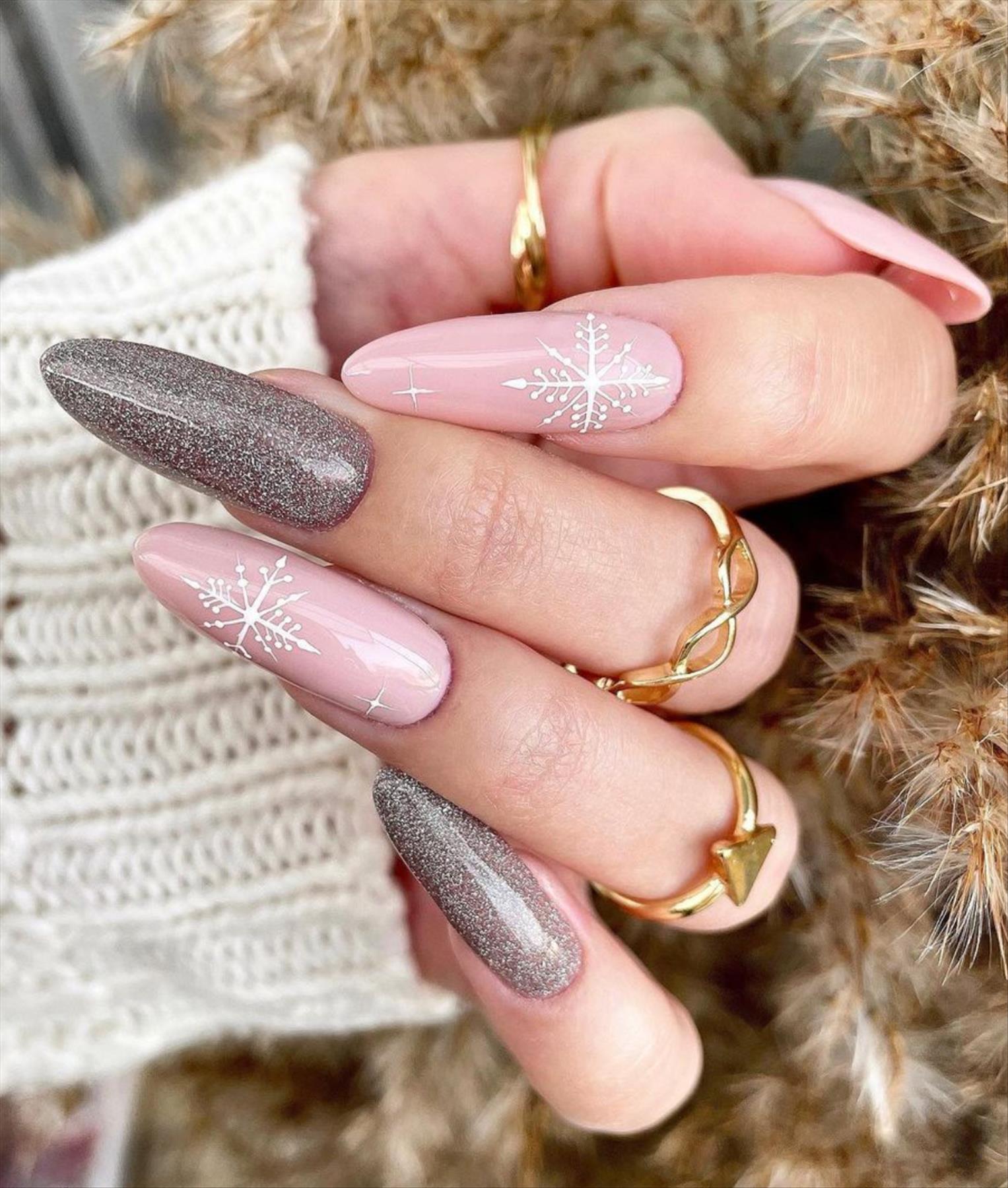 6. Christmas sweater nails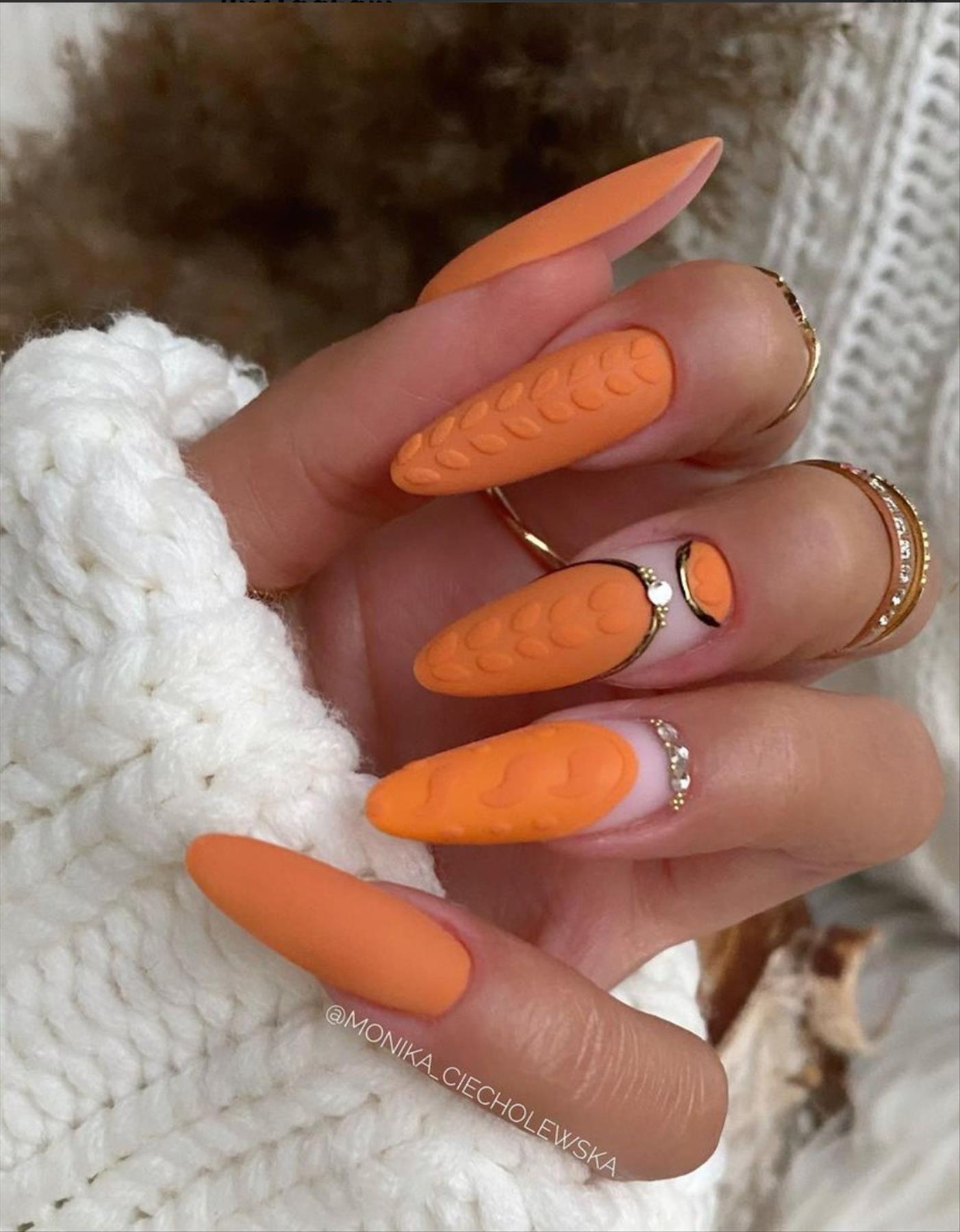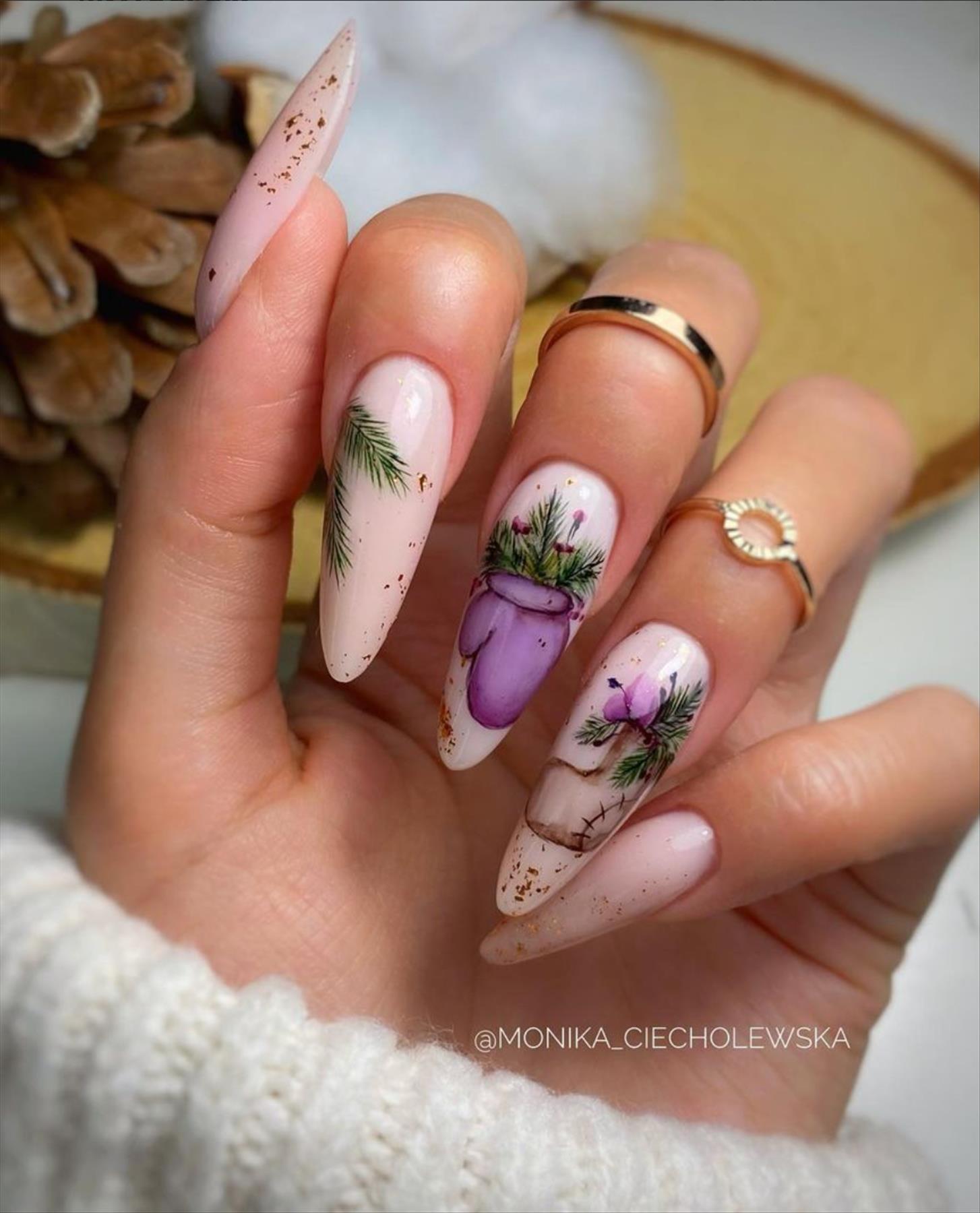 7. Red Christmas acrylic nails ideas