Long Coffin Shape Nails – Features
Do you want unique and fashionable nail art? You can try the shiny and straightforward coffin nail idea. The nails are painted in pure pink, while the ring finger is painted in sparkling colors. If you want a polished and eye-catching finish, this coffin nail idea won't let you down. Sparkling nail designs can stand out and look fabulous.
If you want a simple and chic look, the matte pink coffin is a good nail art idea. It is ideal for both formal and informal occasions. It can make your nails look clean and elegant. Don't be afraid to express yourself with this "coffin nail" idea. If you have a simple personality, then this style of nail polish is a good choice.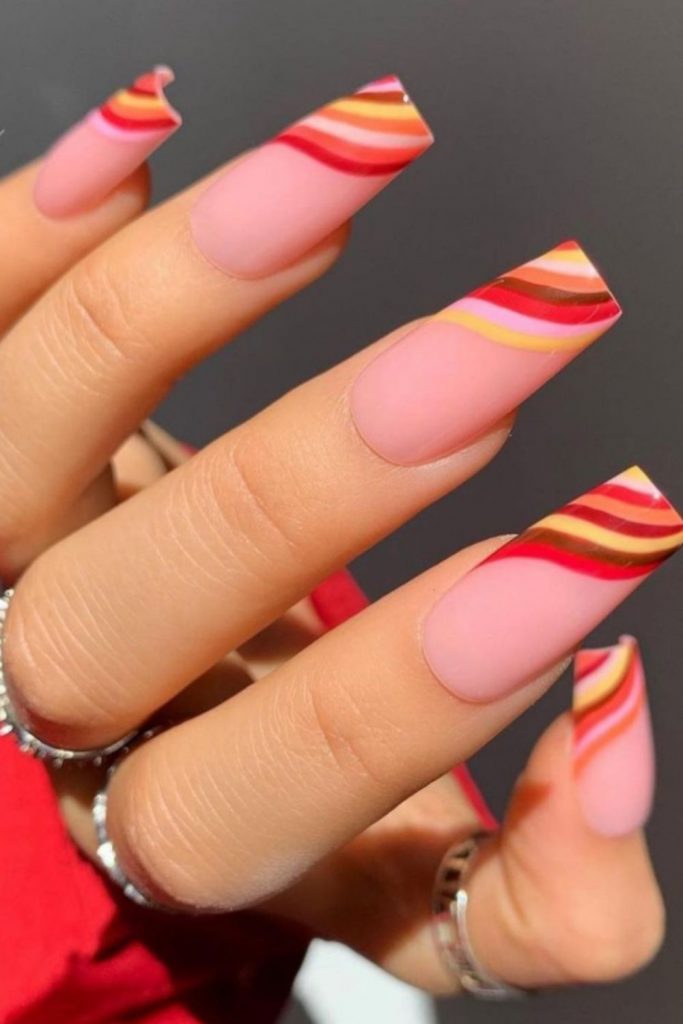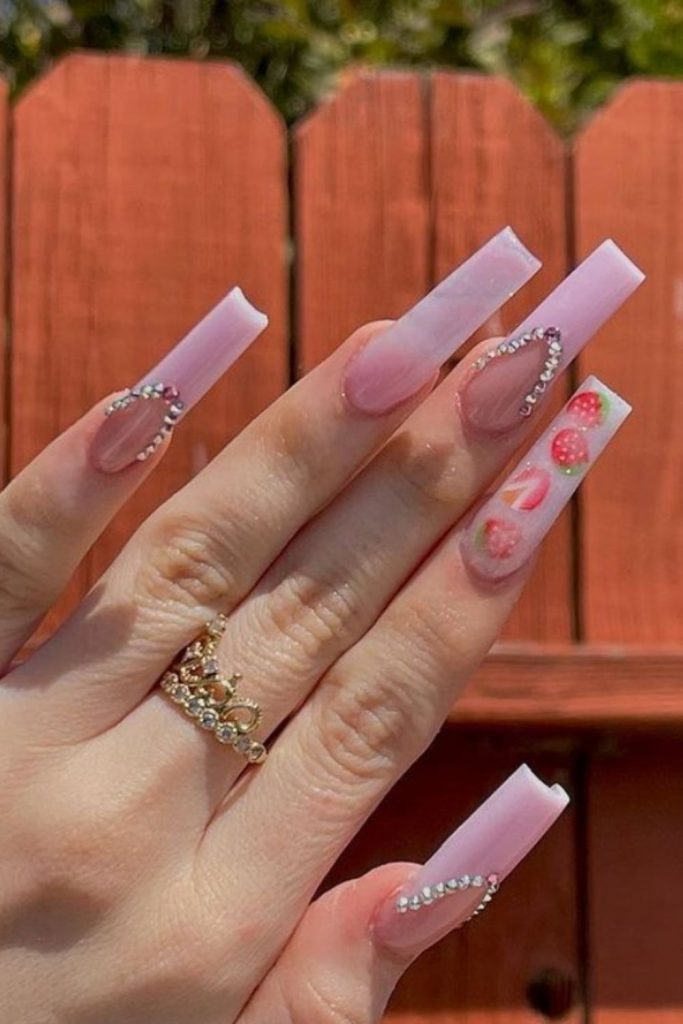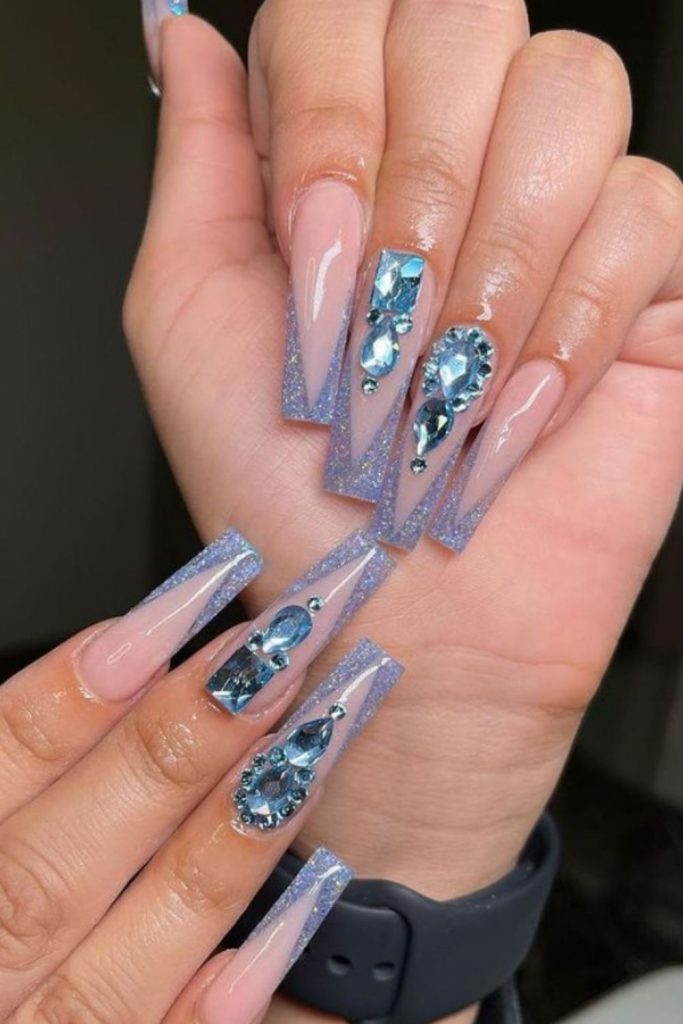 Coffin nails with plaids design!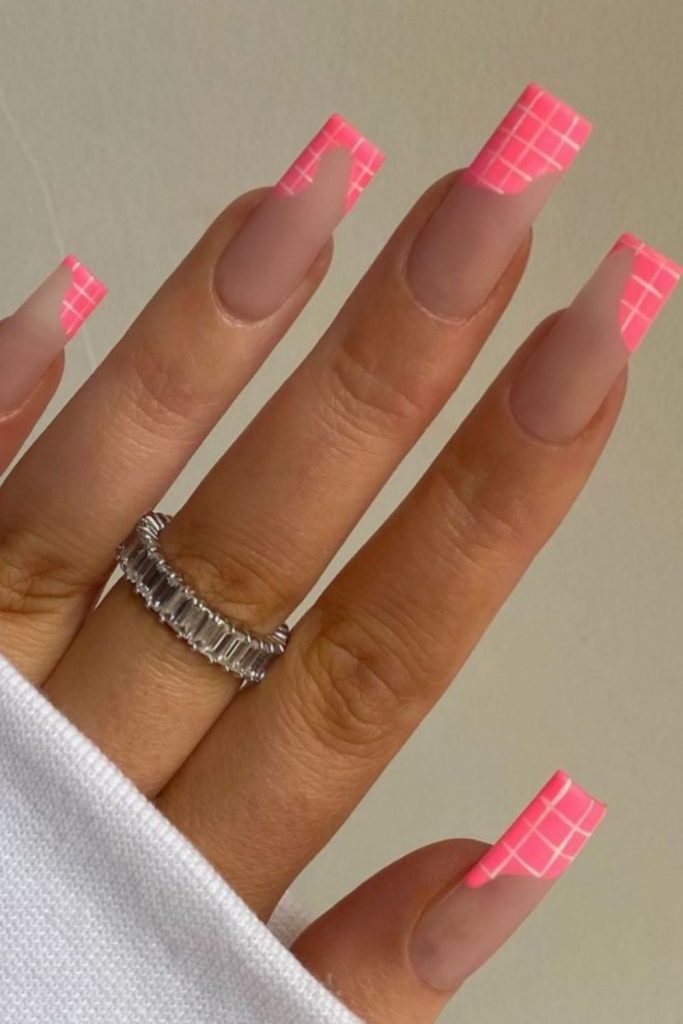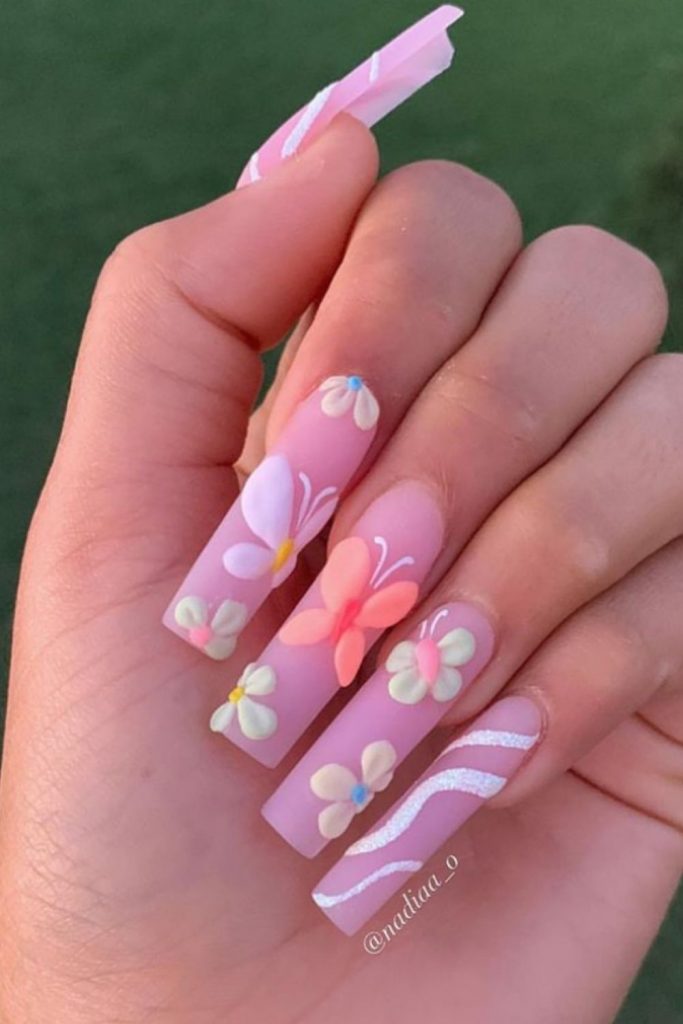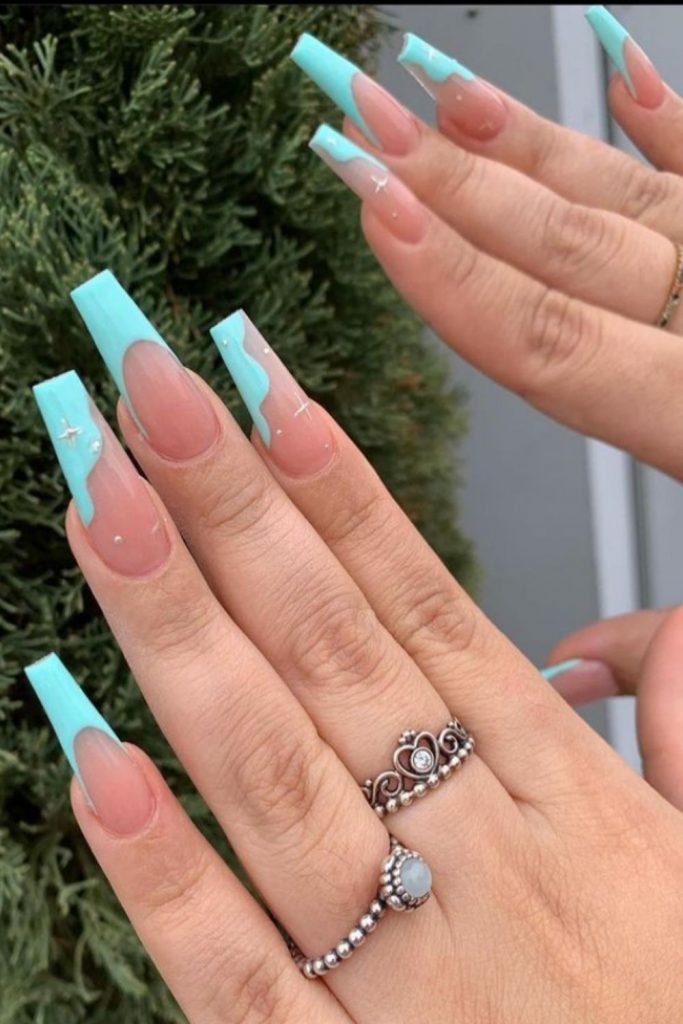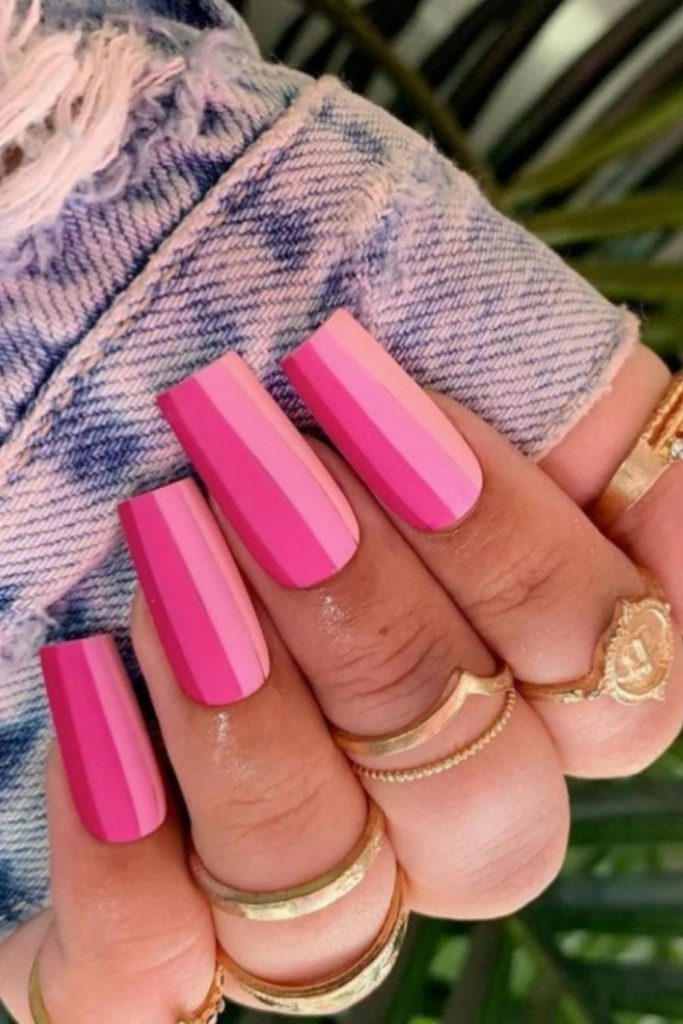 Stuning pink and blue French coffin nails ideas!