ballerina acrylic nails with Marble Effect
Marble effect nails are very popular with many stylish girls. As you can see, white and classic marble designs are the best choices. Whether your coffin nails are long or short, they look great. Although pink nails can be very traditional and casual, you can also make them look great.
By adding pearl sheen nail polish, you will make your ballerina acrylic nails beautiful, elegant, and complex. Even if you like to have longer nails, it is suitable for both day and night. Textured nails may not be something we see every day, but they really are very eye-catching. The best choice is to choose two textures. The rest of the nails should be nude or matte, with some neutral shades.
smokey nail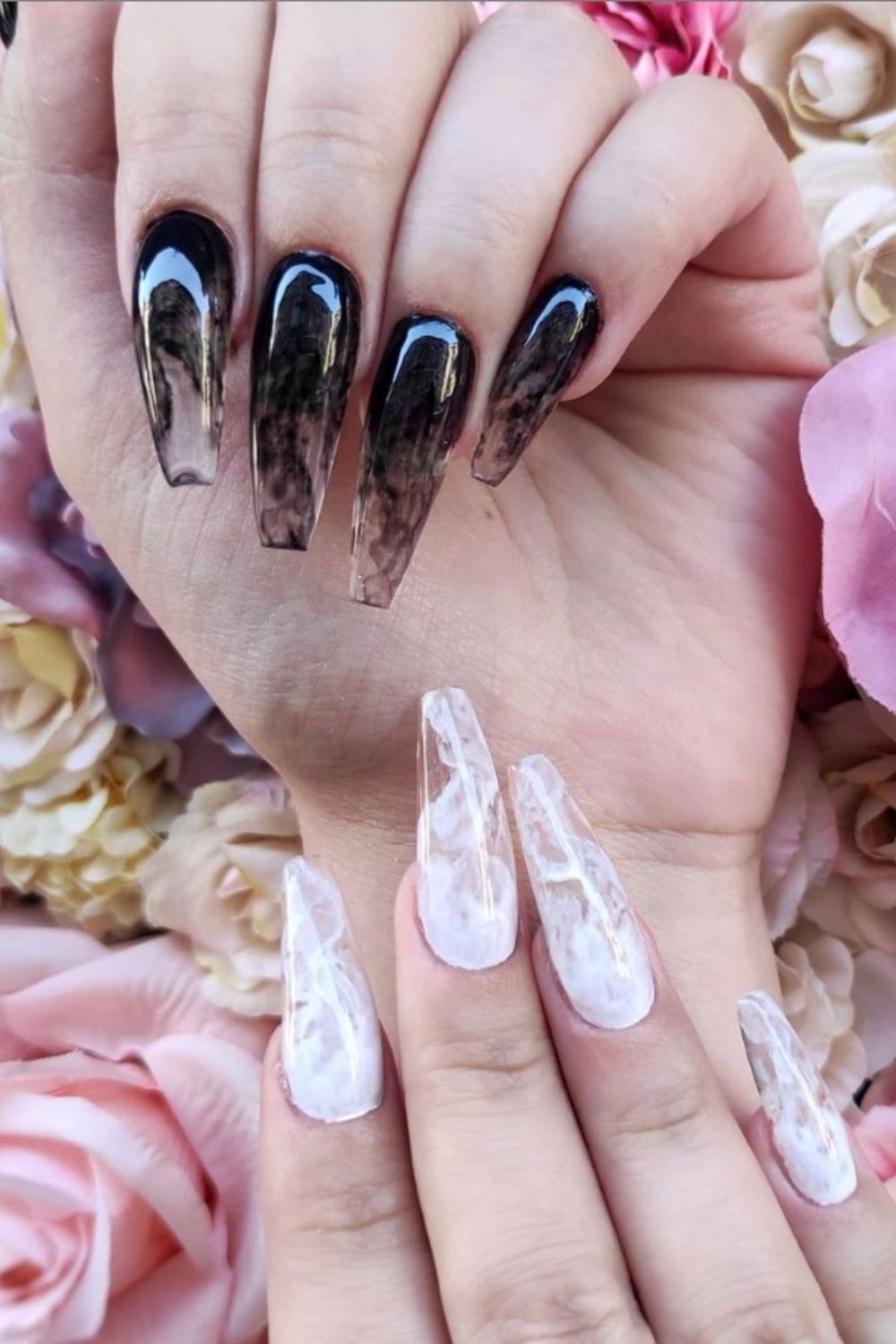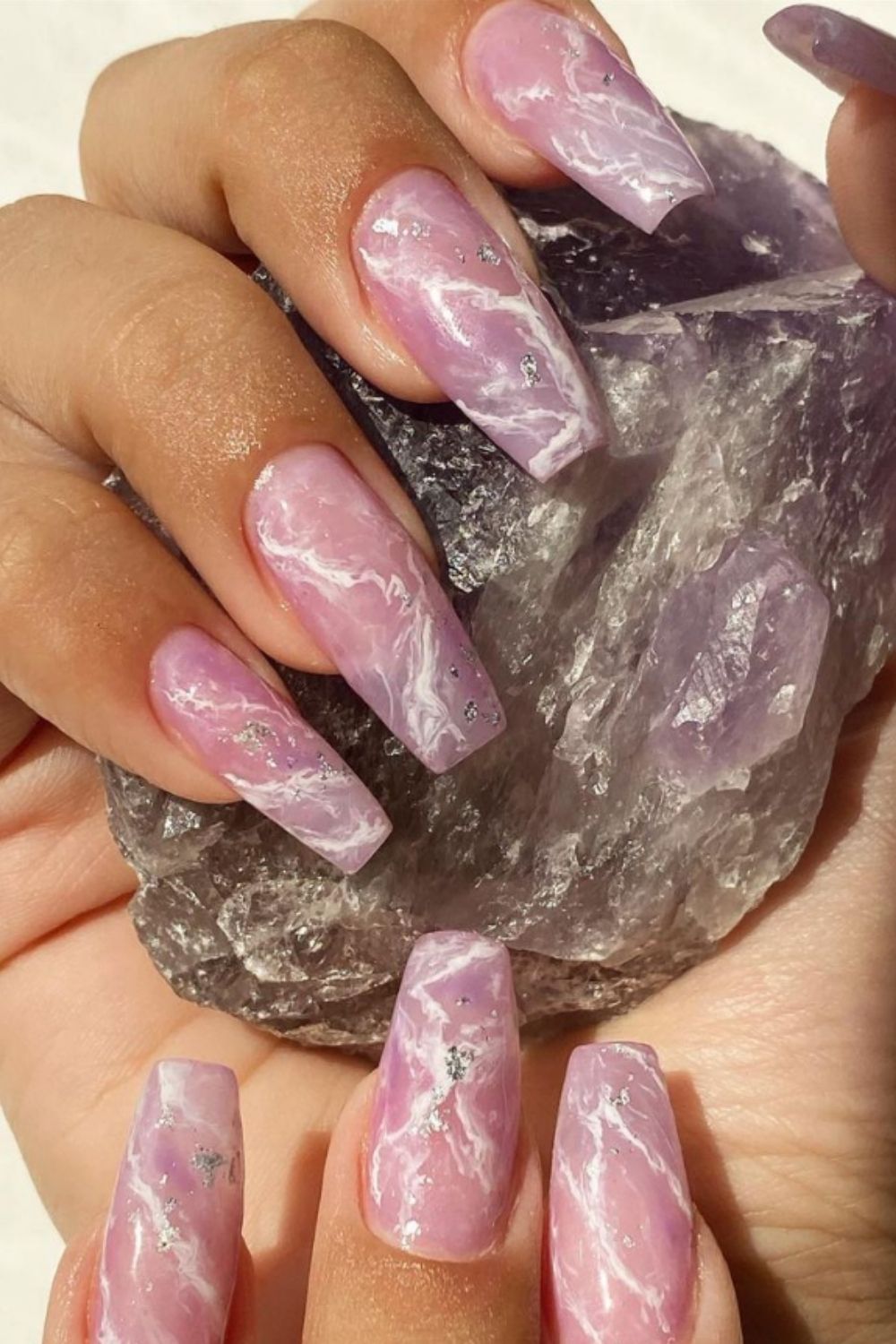 Coffin Nails With Astrology Motifs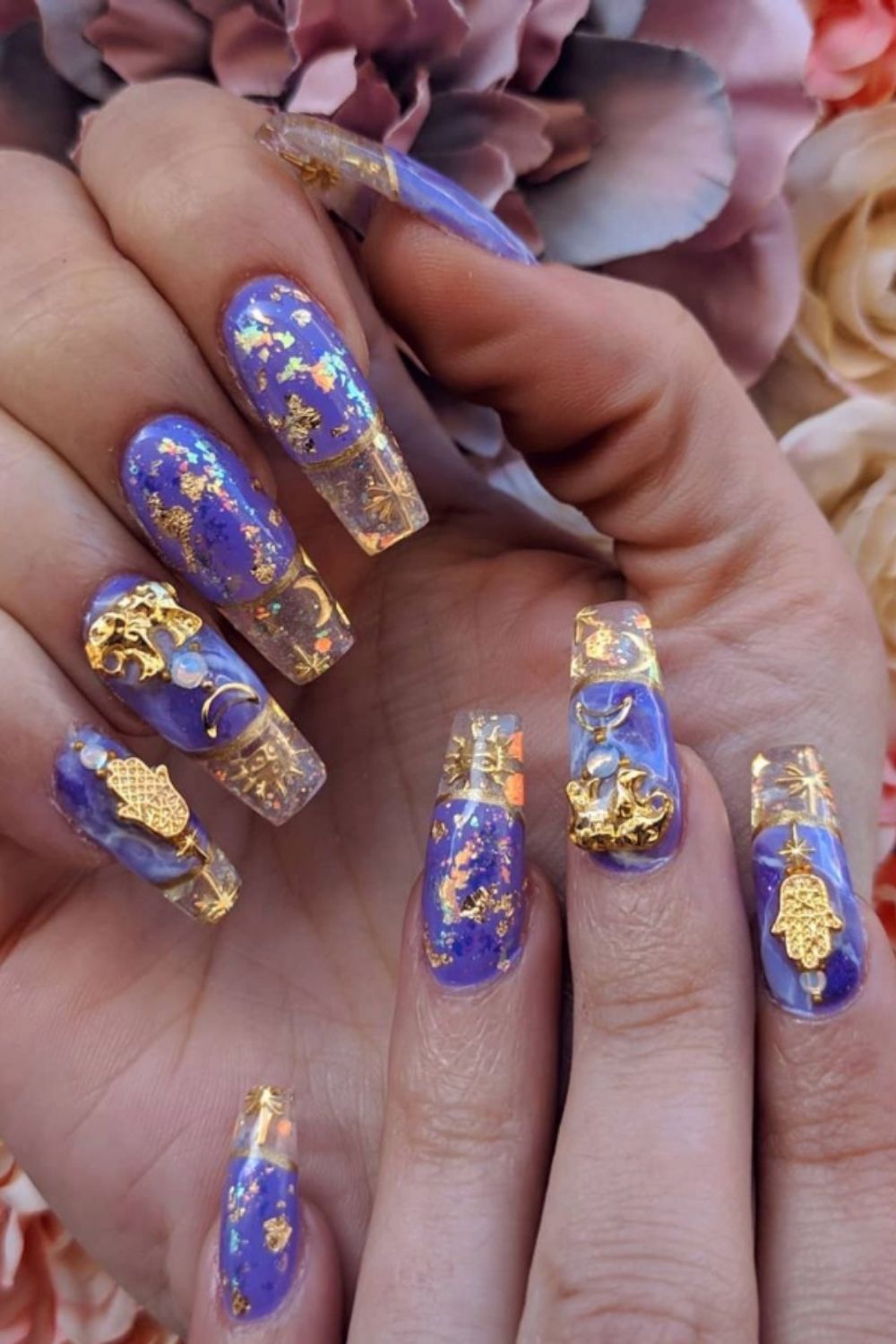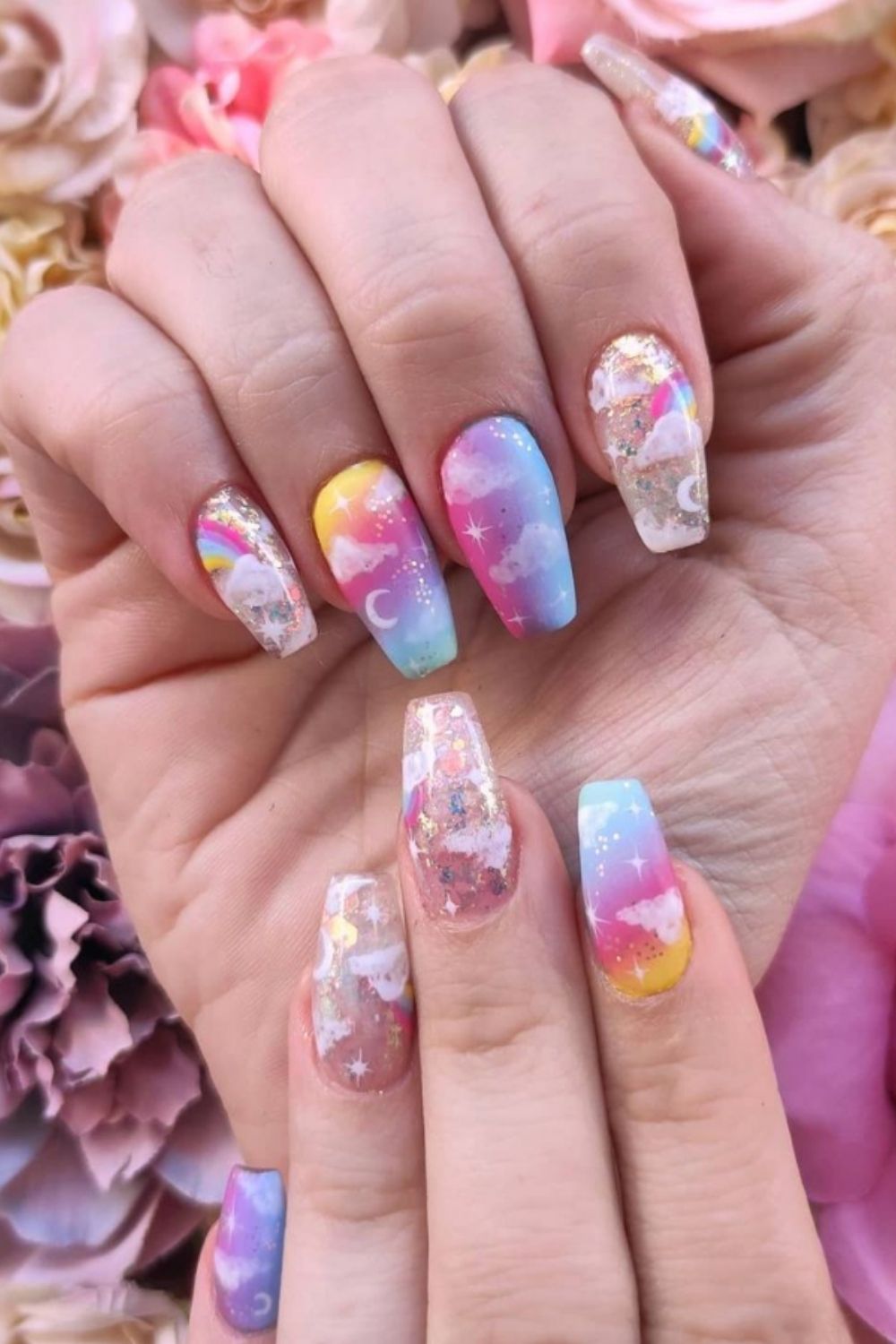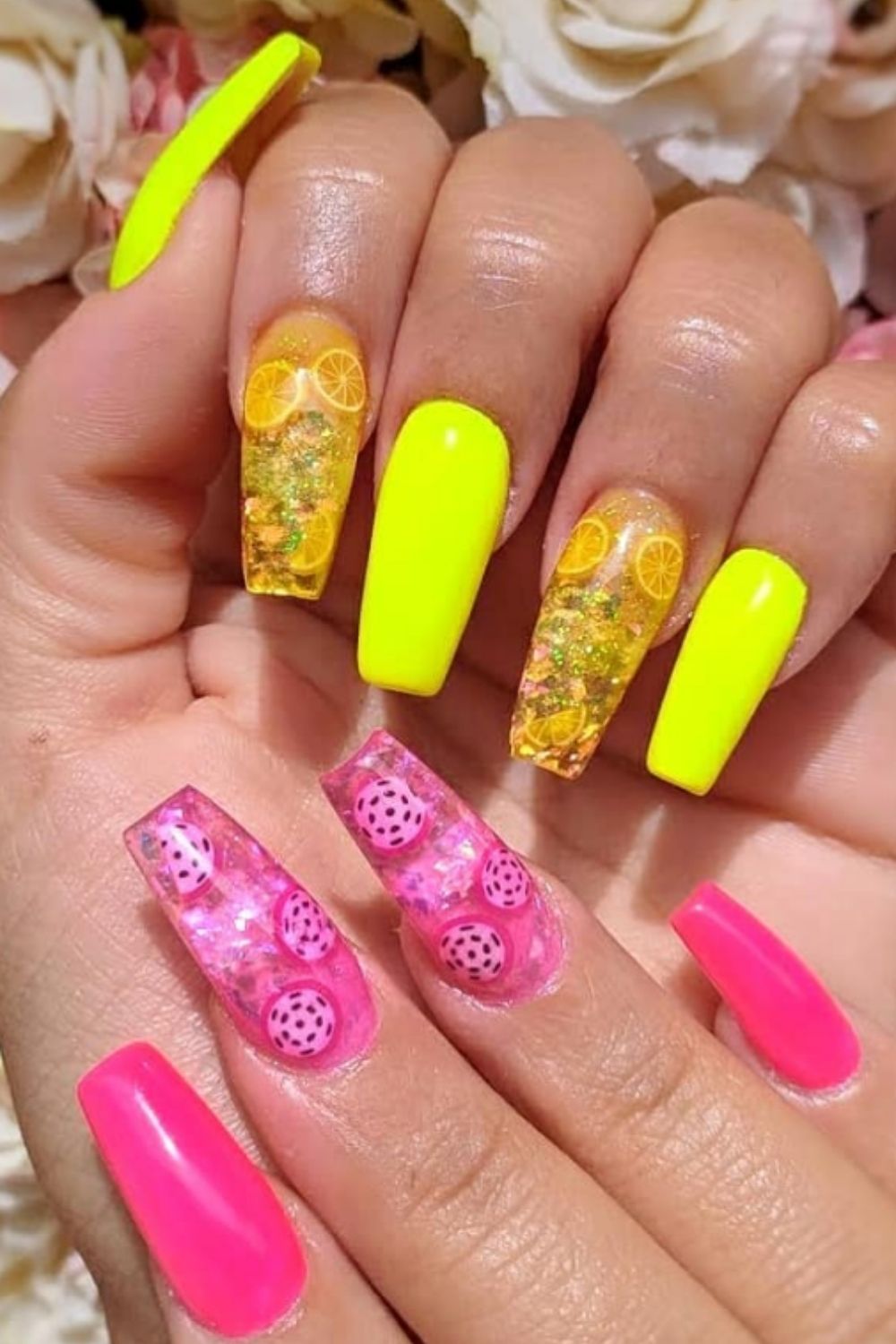 mermaid sea