BOLD HALLOWEEN ACRYLIC COFFIN NAILS
First, we are going to make a bold Halloween coffin manicure. Each nail has a different design, including black, orange nails with spider motifs, shiny nails, and a black and white nail that looks creepy. This fantastic nail art idea uses classic Halloween colors and art, also sparkling and stylish. Rebuild the entire Mani or just one or two designs.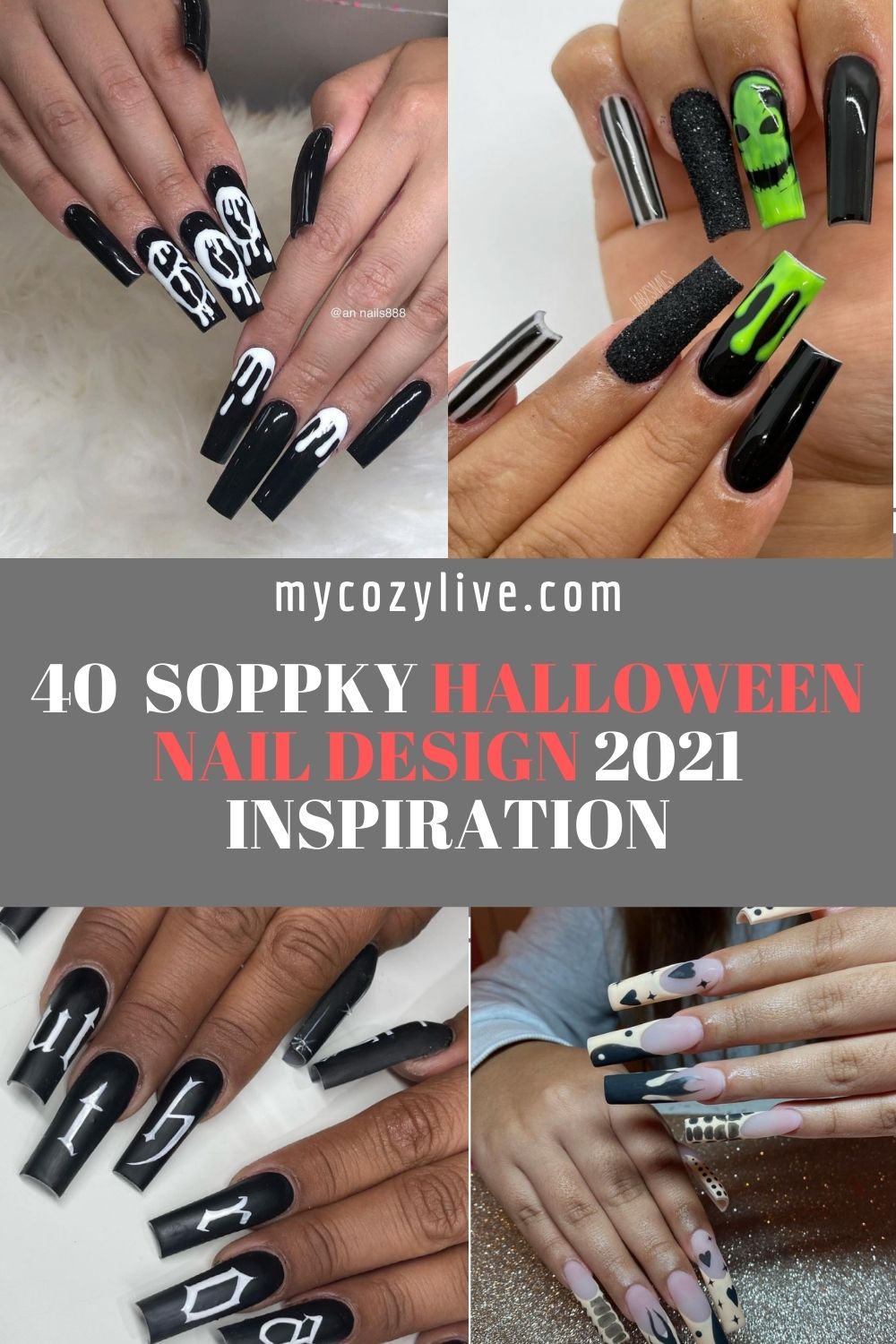 FUN AND CREEPY HALLOWEEN NAILS
Are we looking for a fun, unique, and creepy nail design for Halloween? If so, this is for you. Here we have very long coffin nails, each with different nail art. One staple is black. The next is a stripe with green mucus, then a hypnotic swirl, and finally a purple glitter. The colors are great, and the purple glitter is gorgeous!