22. Pink ombre nails with ink almond nails
Some nails are smooth, others are dull. However, these nails look crystal clear like drops of water. The pink ombre is translucent, we can only call it a cloudless glass skin effect, but it is used for nails.
These pink gradient nails are simply gorgeous. They can make your fingers look longer and thinner, and at the same time, they can be perfectly matched with accessories.
The pretty buds of these marshmallow rainbows transform into bright, pop, and pastel colors, with vertical gradients instead of classic layers. Well, yes, please.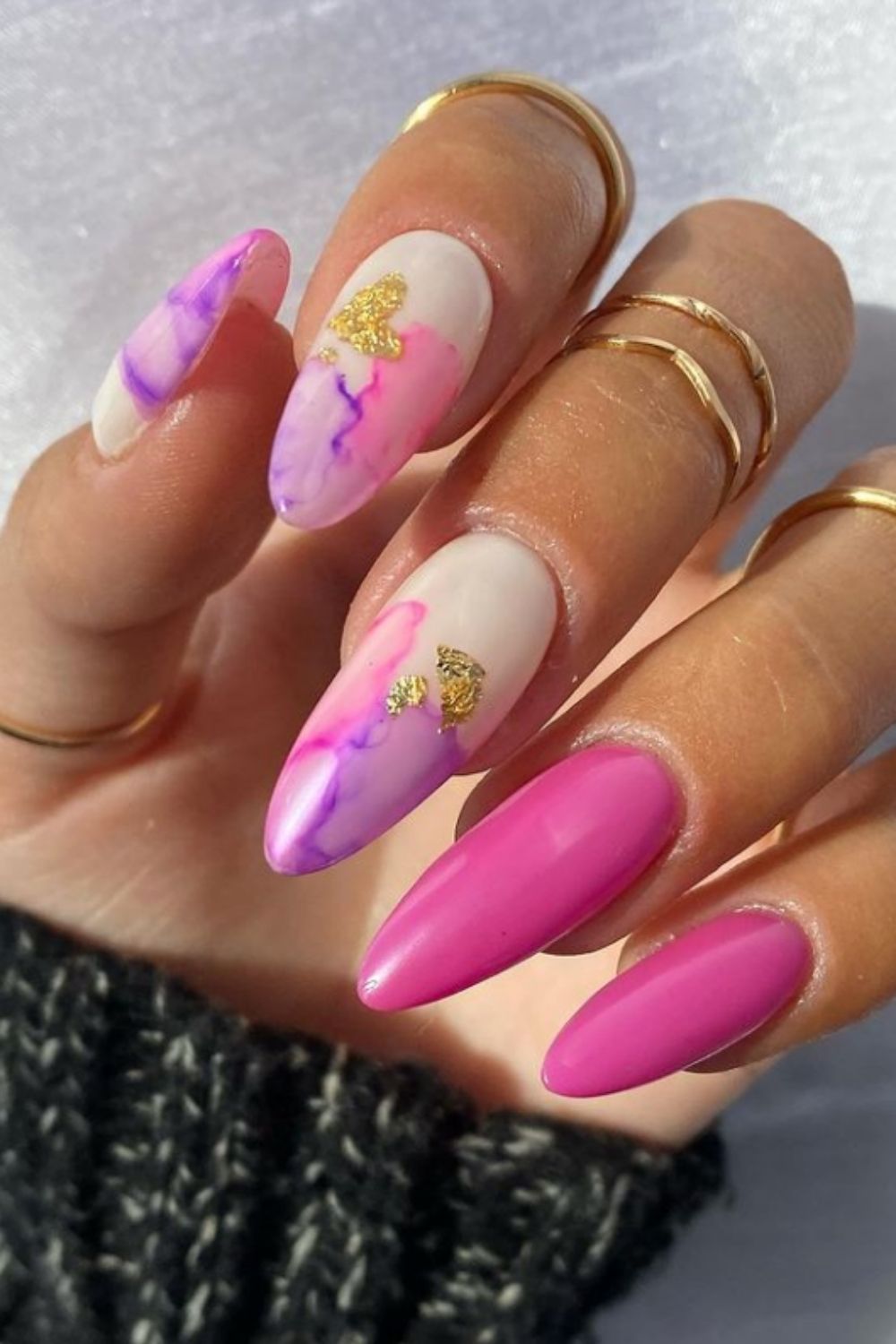 23. neon coffin Pink ombre nails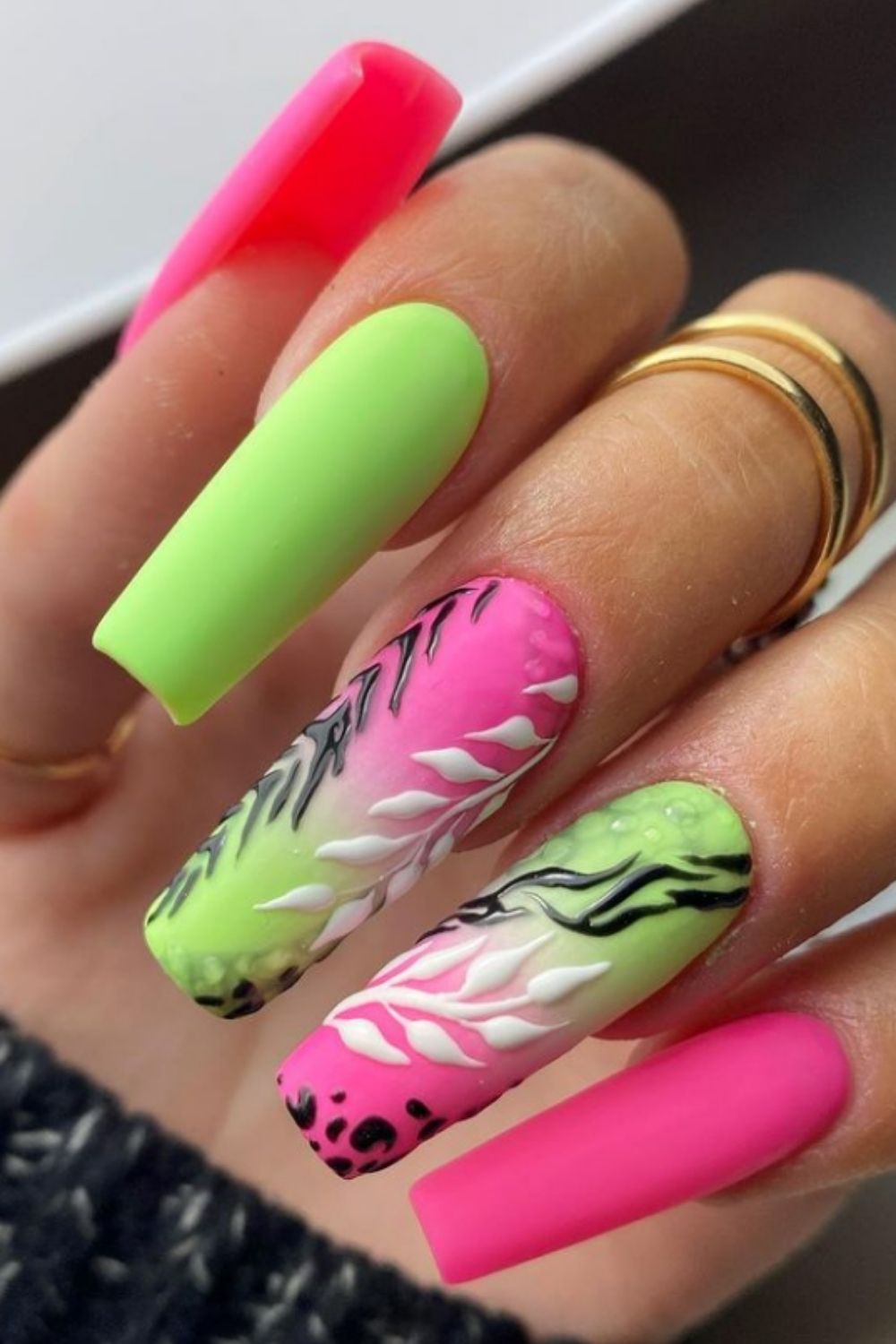 24. rainbow tiedye nails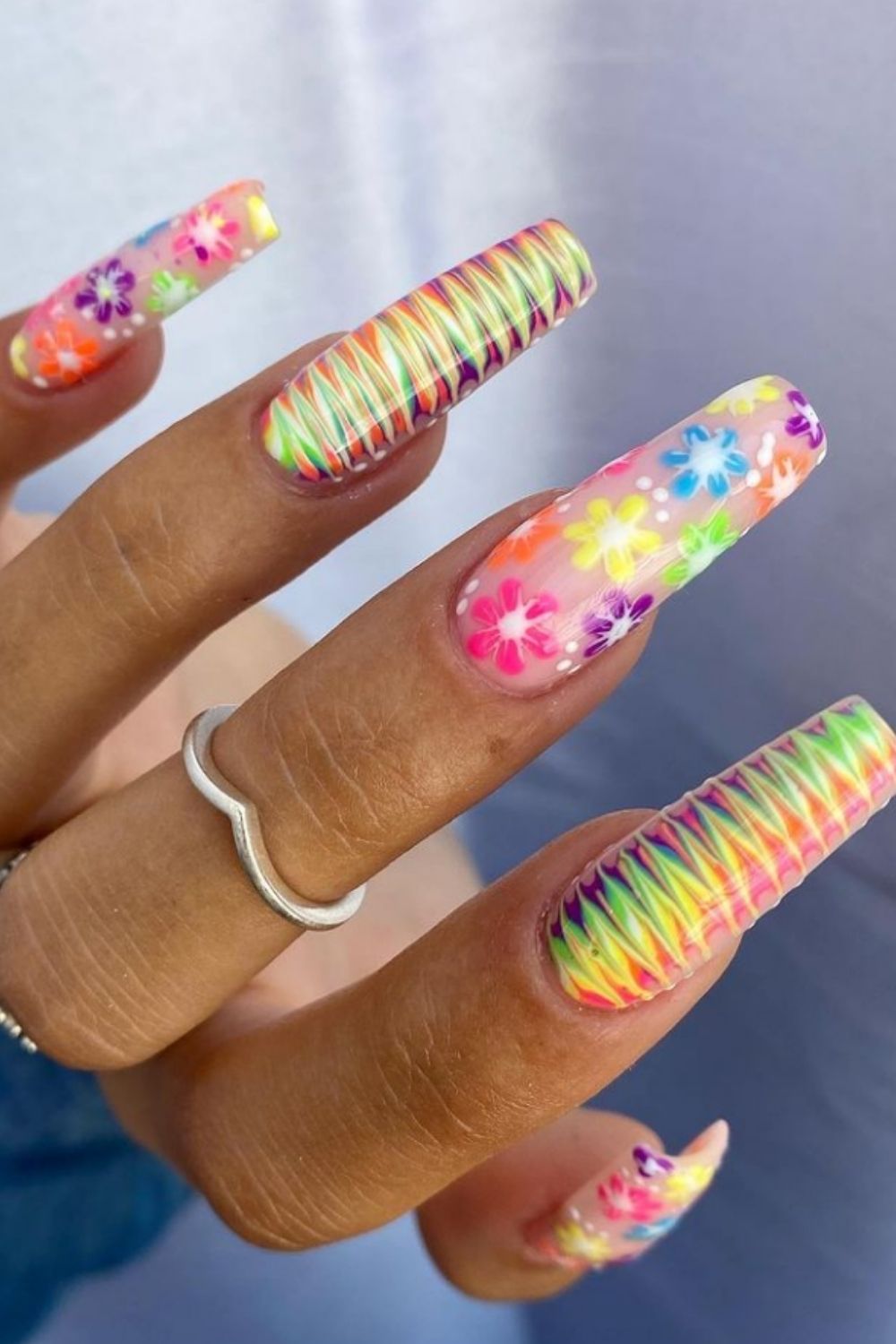 25. glitter long almond nails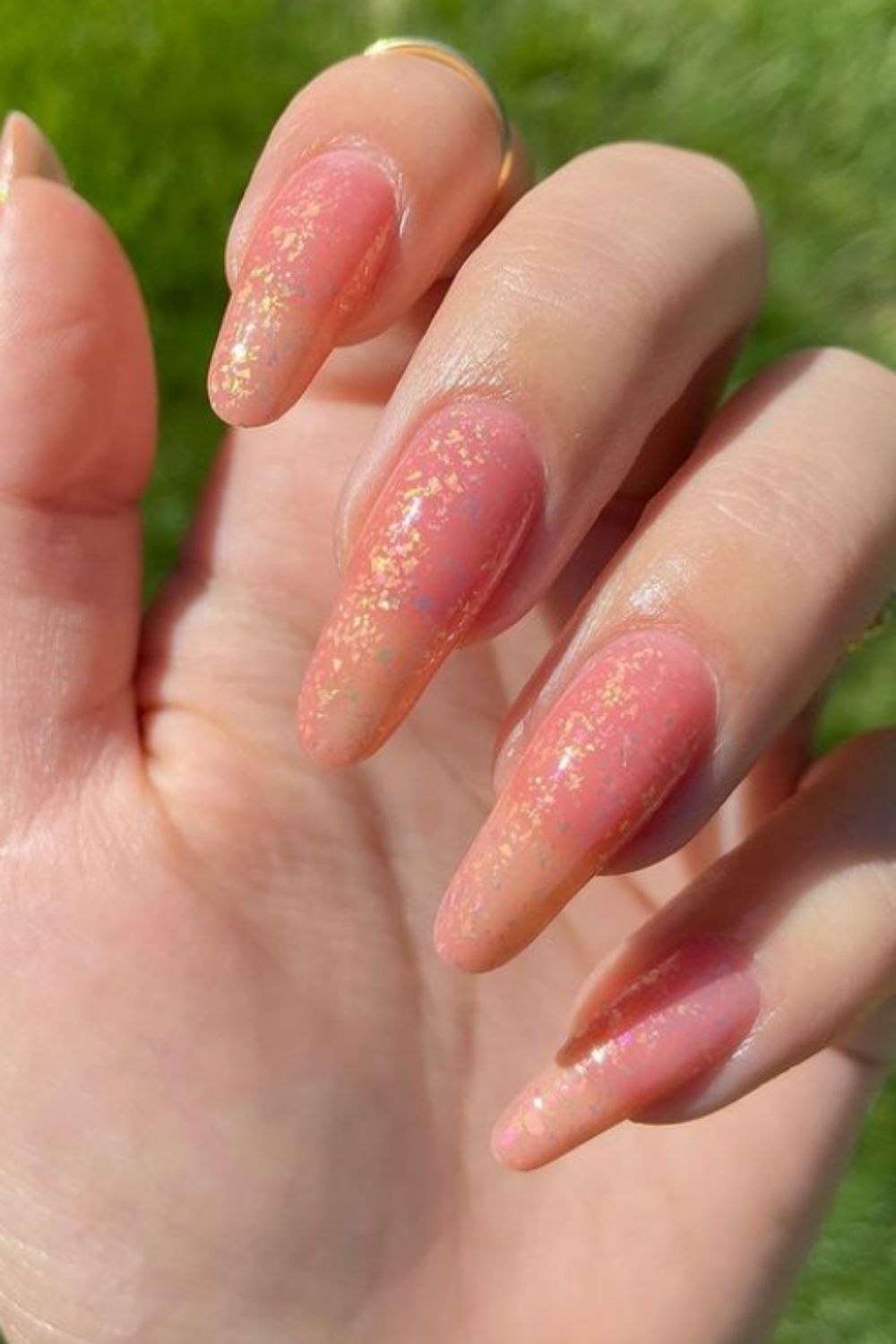 26. flower Pink ombre nails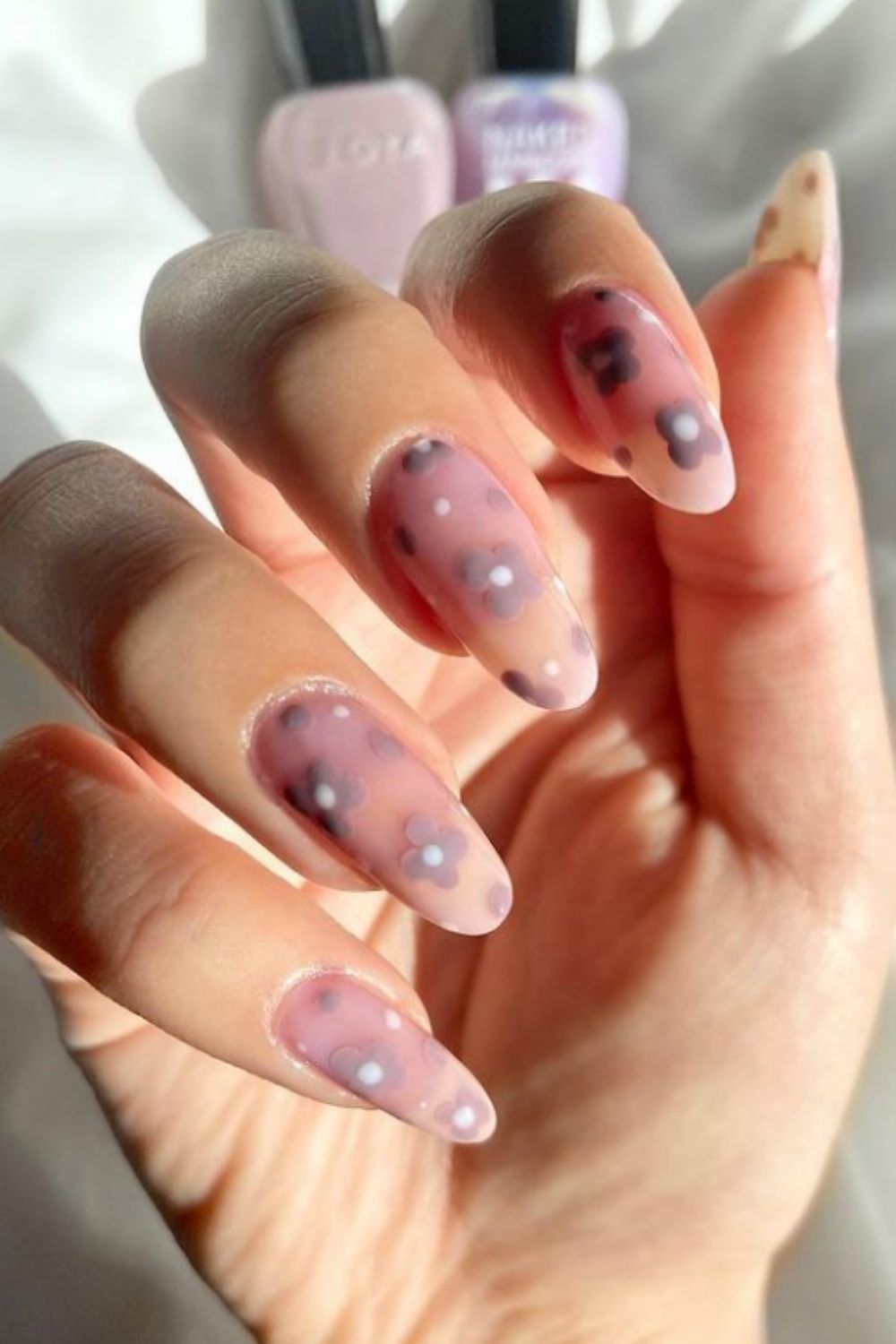 27. heart pink nails
28. Acrylic Pink Ombré Nails