8. snake tattoo on the back
Why not choose the whole back for the ultimate snake tattoo – your back is the perfect place for a vast and detailed folding snake design. A good choice is to tattoo other traditional symbols on Japanese snakes, such as chrysanthemum, peony, wave, koi, or phoenix. You can also tattoo a tiger or dragon on the back of the snake.
Snakes are attractive enough to keep them in our bodies forever. Speaking of which, check out these cool snake tattoos. They will make you terribly jealous.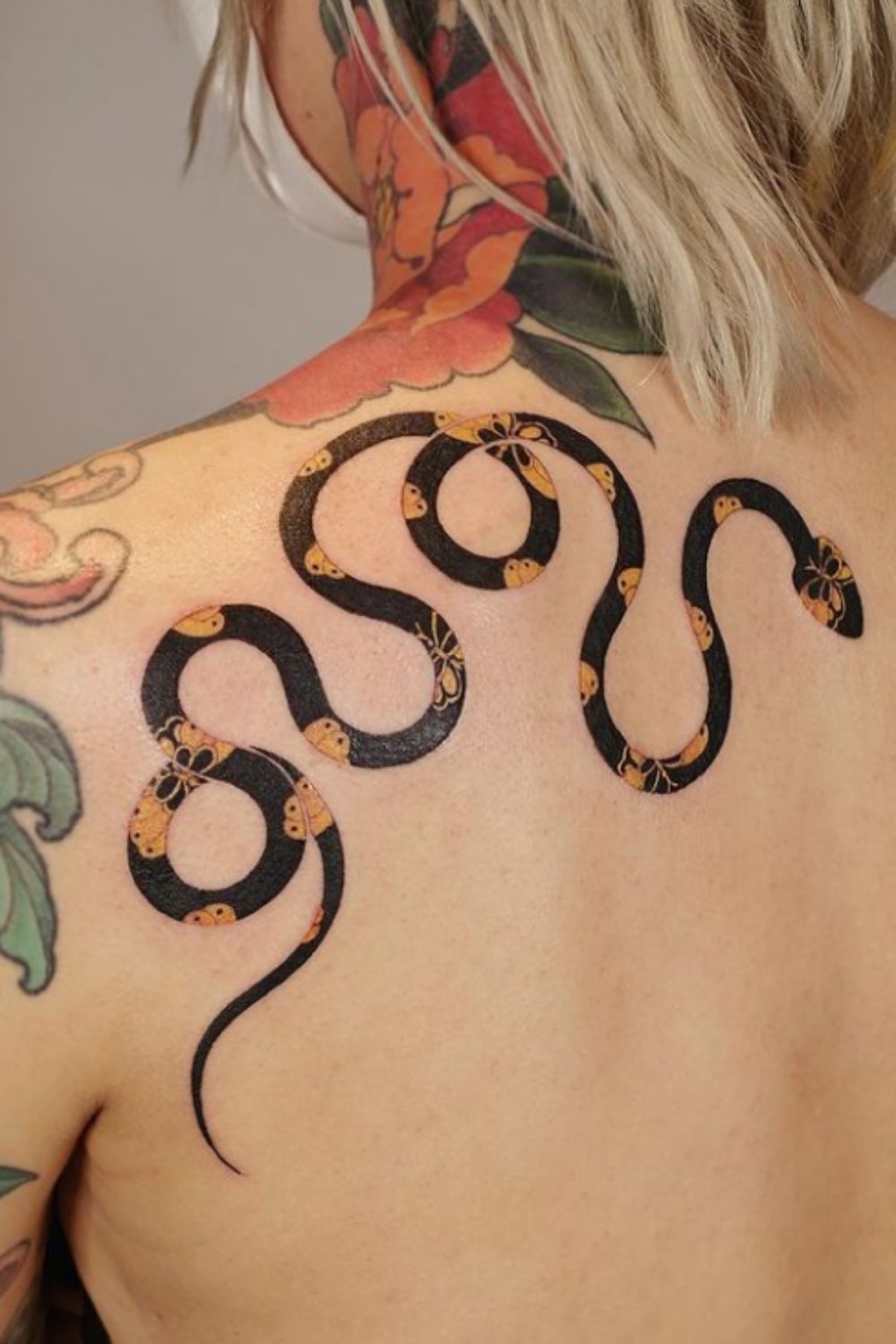 9. Simple tattoo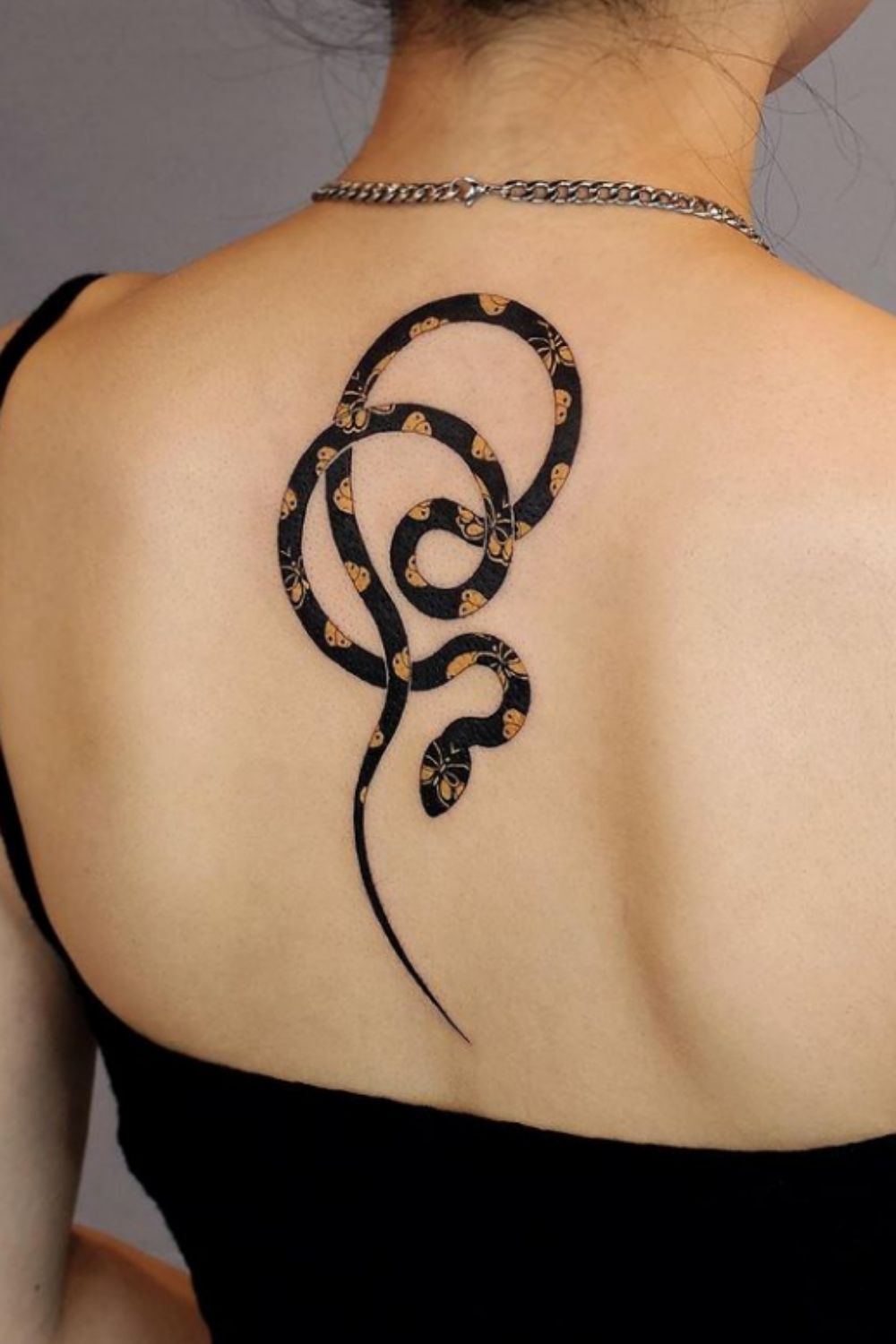 10. chest tattoos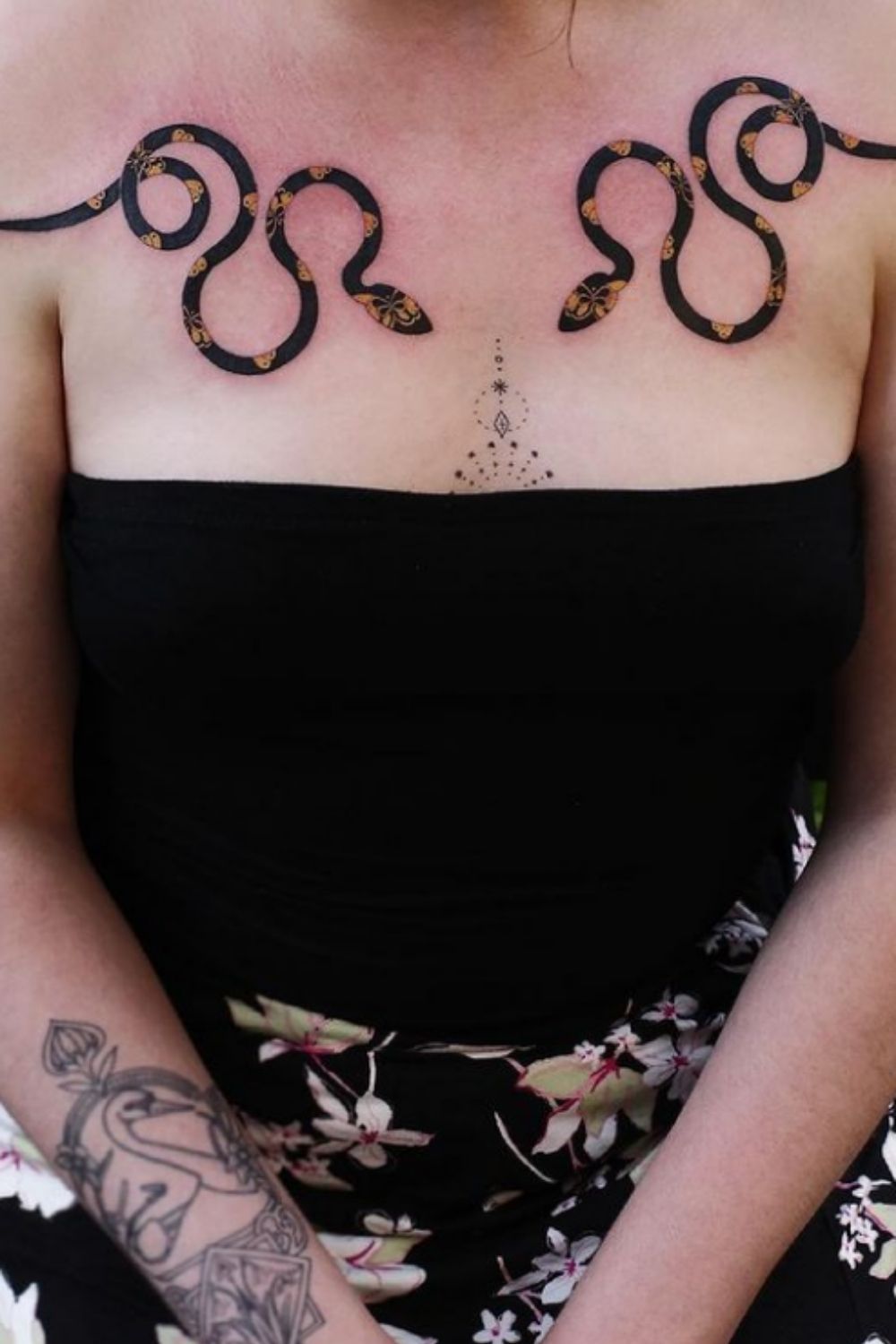 11. A crawling snake tattoos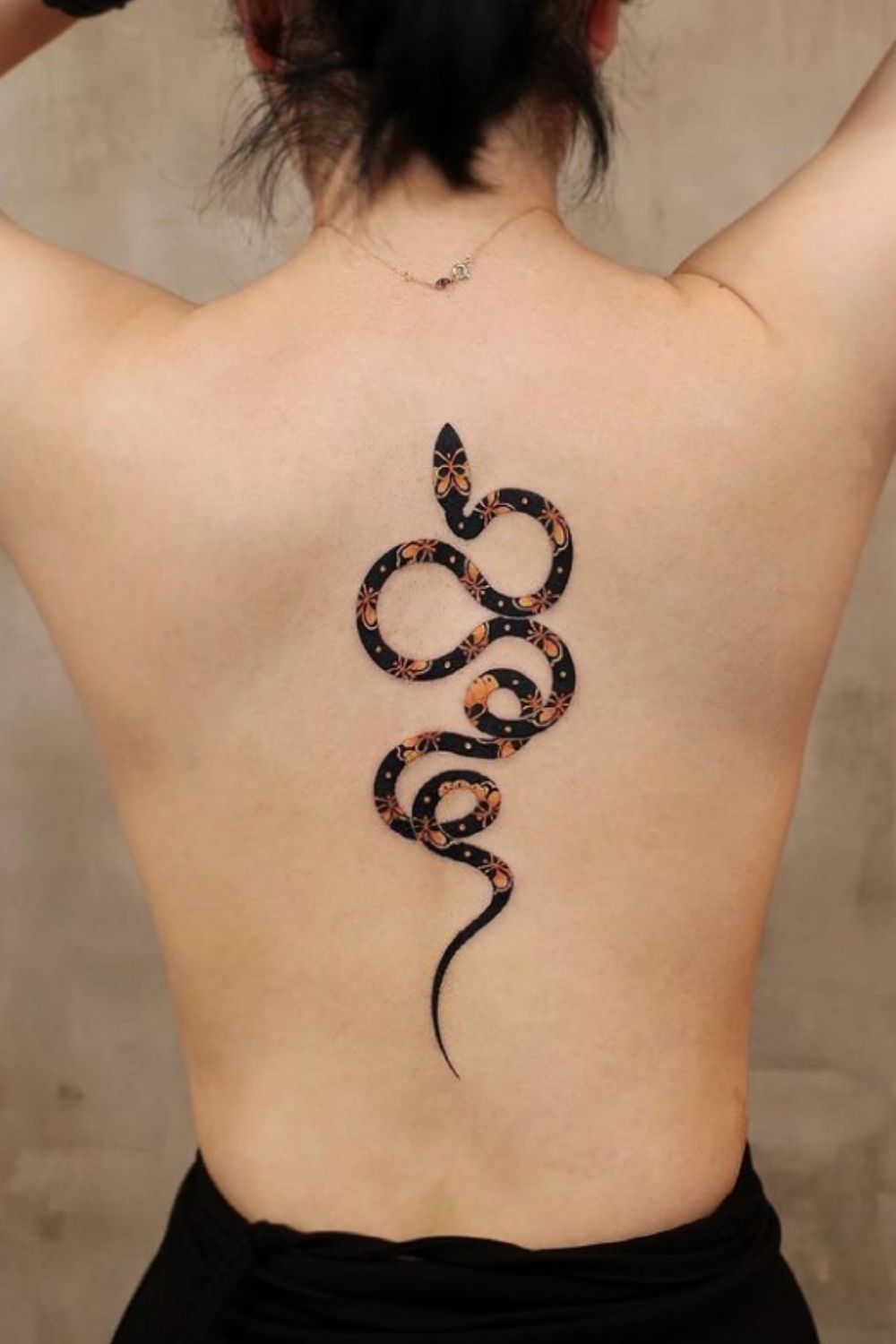 12. small snake tattoo on the back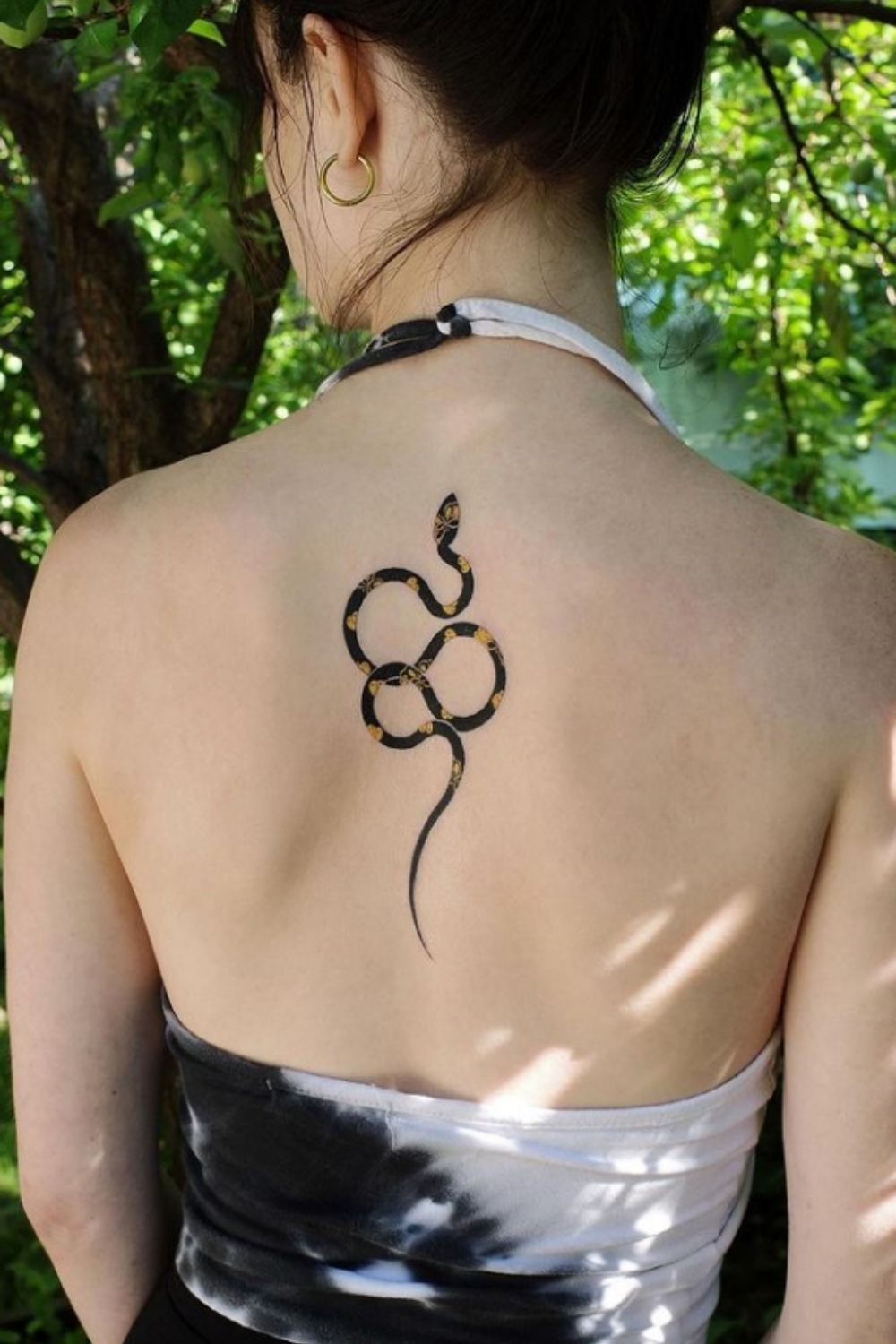 13. flower snake tattoo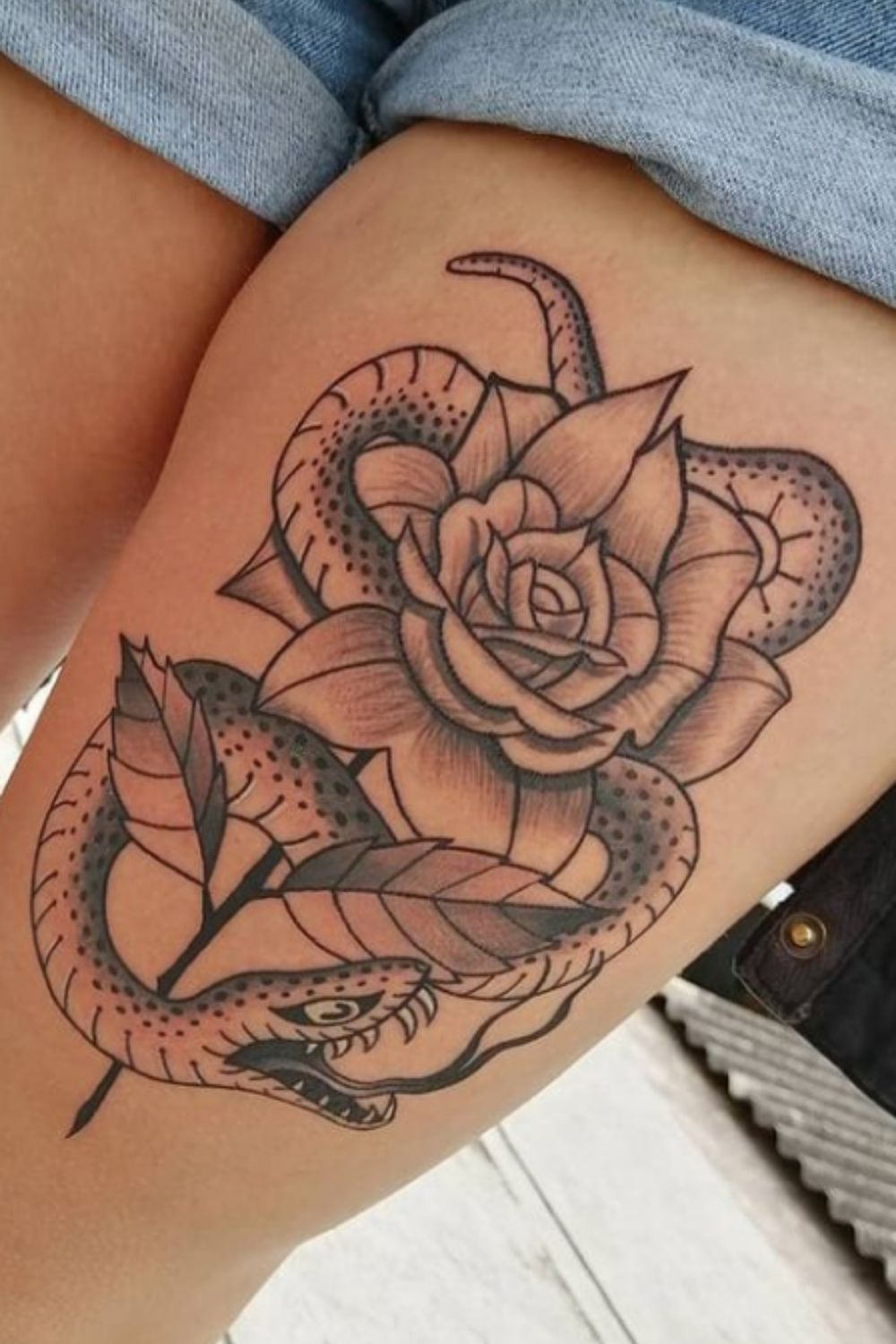 14. Snake Eating Itself Tattoo