Why not try lion tattoos for your next tattoo design? Lions are one of the most popular tattoo designs for men because they represent dominance, strength, confidence, and courage. They are called kings of the jungle for no reason. They are also instantly recognizable, which means they are suitable for many different artistic styles-from realism to geometric and tribal. Read on, and you will find all the different types of lion tattoos for women and the one that suits you best.
Related reading: Do you know these cute female tattoo pattern & tattoo placement?
What are the meanings of lion tattoo for womens?
If you want to highlight specific aspects of your personality, animal tattoos are a good choice. What can lion tattoos tell you? The symbolic meaning of lions, as you can imagine, is mainly related to strength, courage, and leadership. The lion is called the "king of animals," and this is justified. Its majestic appearance shows power, and the roar from it is enough to make people shudder. The male lion symbolizes strength and strength, while the lioness is a great mother and guardian. In the symbolic meaning of animal tattoos, the lion is the most ruthless fighter in the face of life challenges. Having a lion tattoo on your body means you are ready to face trouble instead of asking for trouble. To have a sincere heart like a lion is to control yourself, act according to your values, and maintain integrity.
If you want to get a lion tattoo, you should also know that many explanations emphasize the duality of the lion. The lion is the incarnation of the son of God and a force of evil, cruelty, and barbarism. It is powerful in protecting itself and fierce in attacking prey. Similarly, a lion can be a double star of the moon and the sun and is the most active creature at dusk. In addition, lion tattoos reveal a sense of pride, and lions are sometimes associated with contempt and vanity.
Since ancient times, people have inferred the characteristics, behavior, and characteristics of lions and used them to symbolize lions. Lions are used as guardians, judges, and magical creatures in art and mythology-this interpretation also applies to lion tattoos.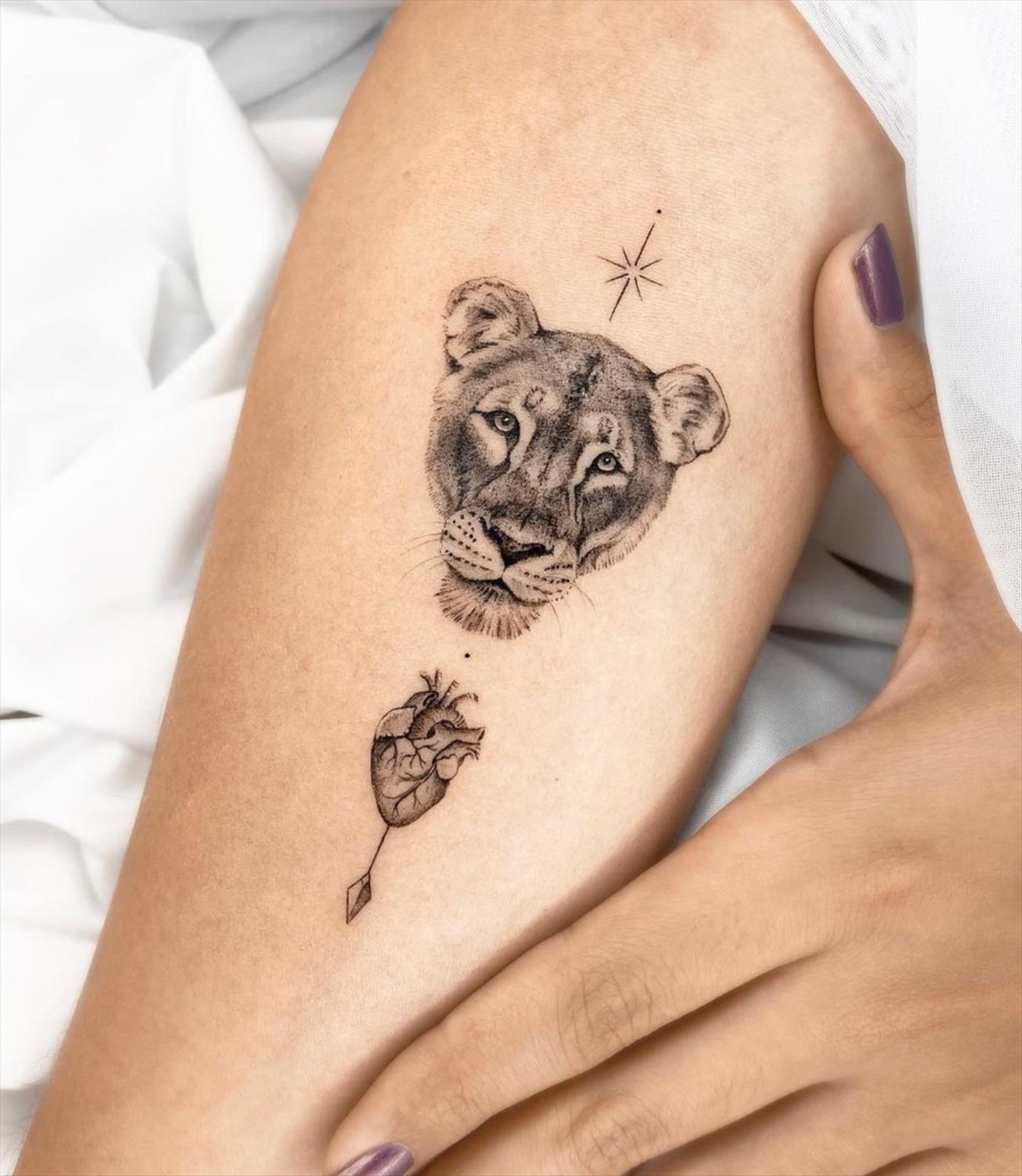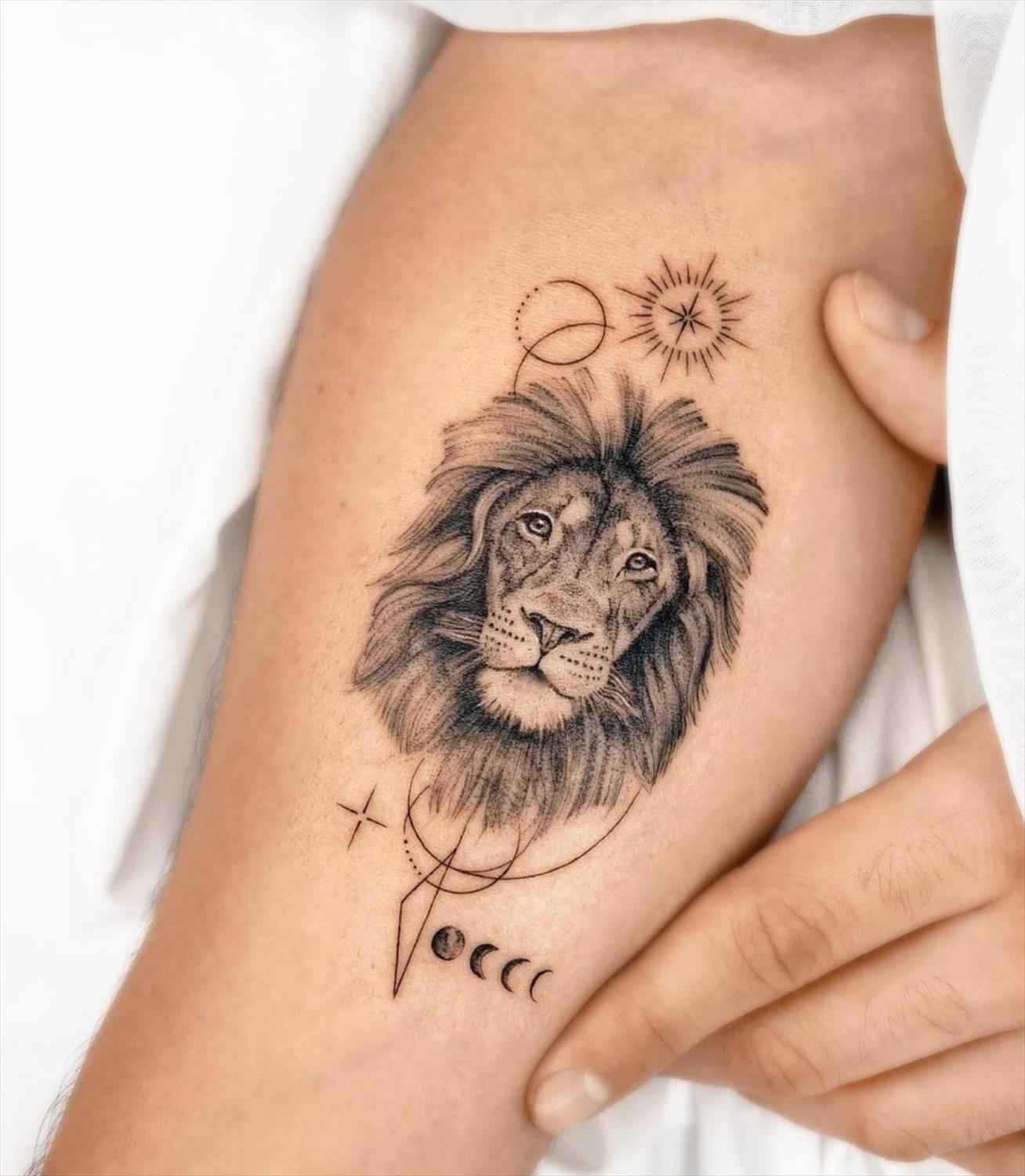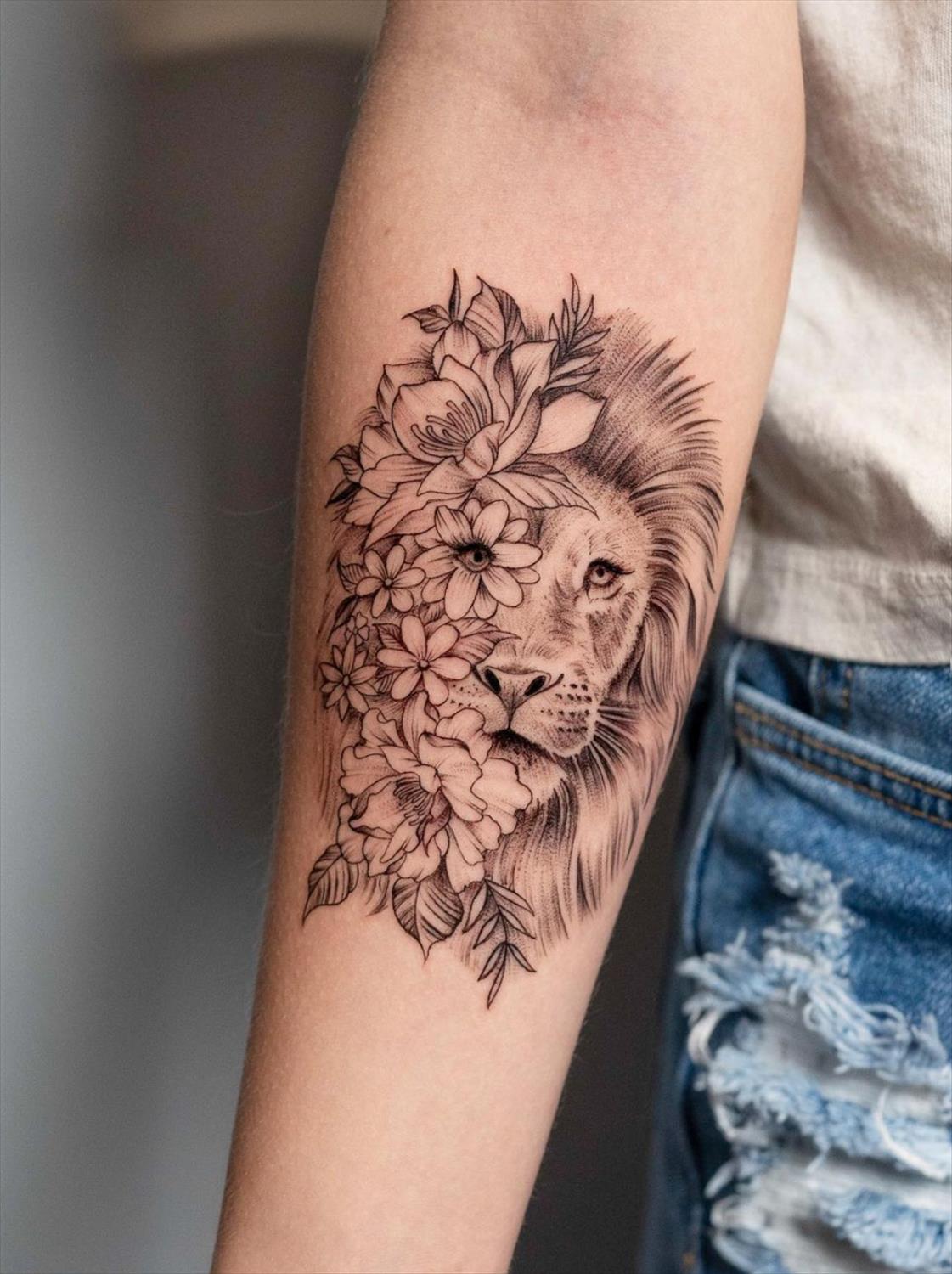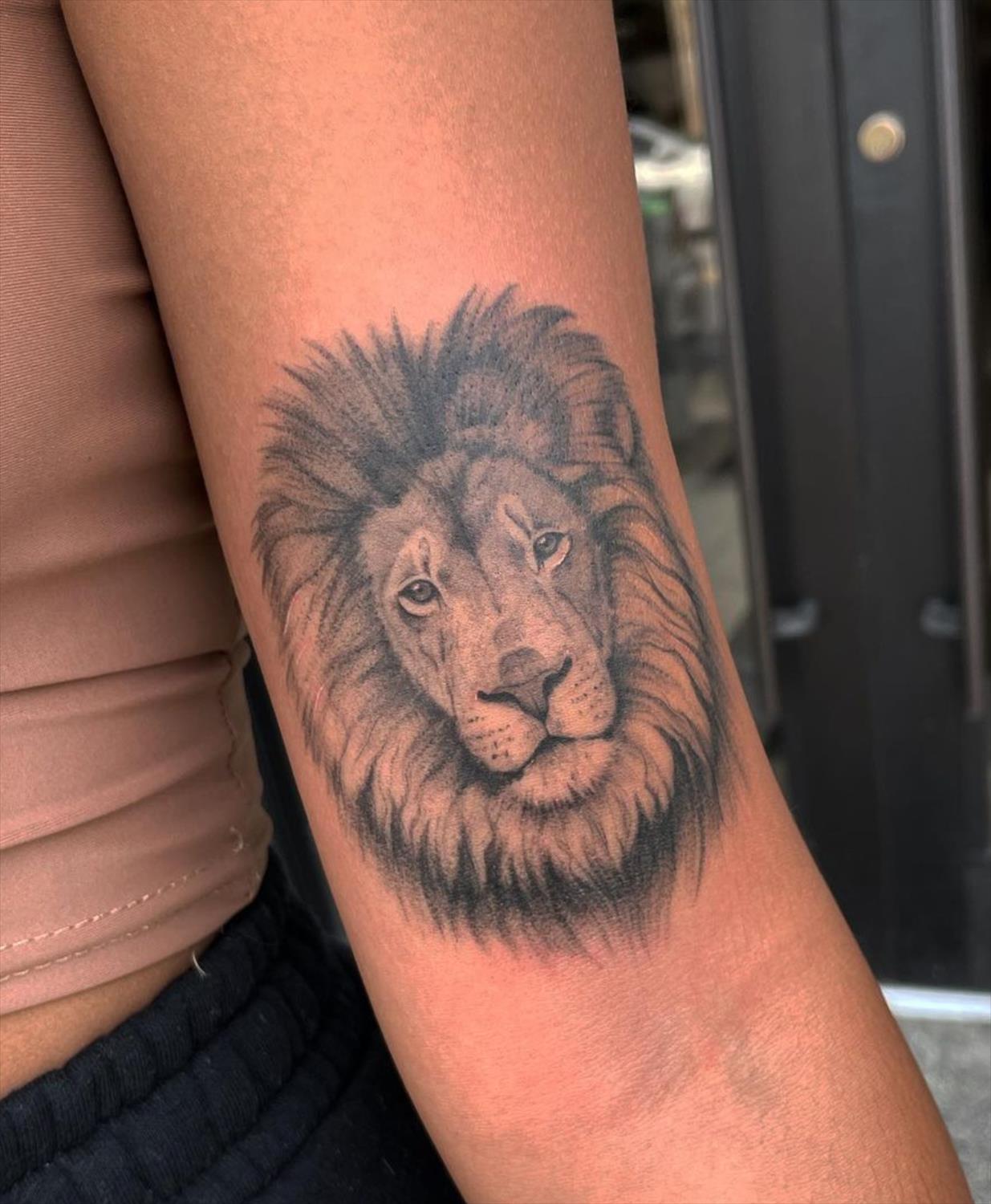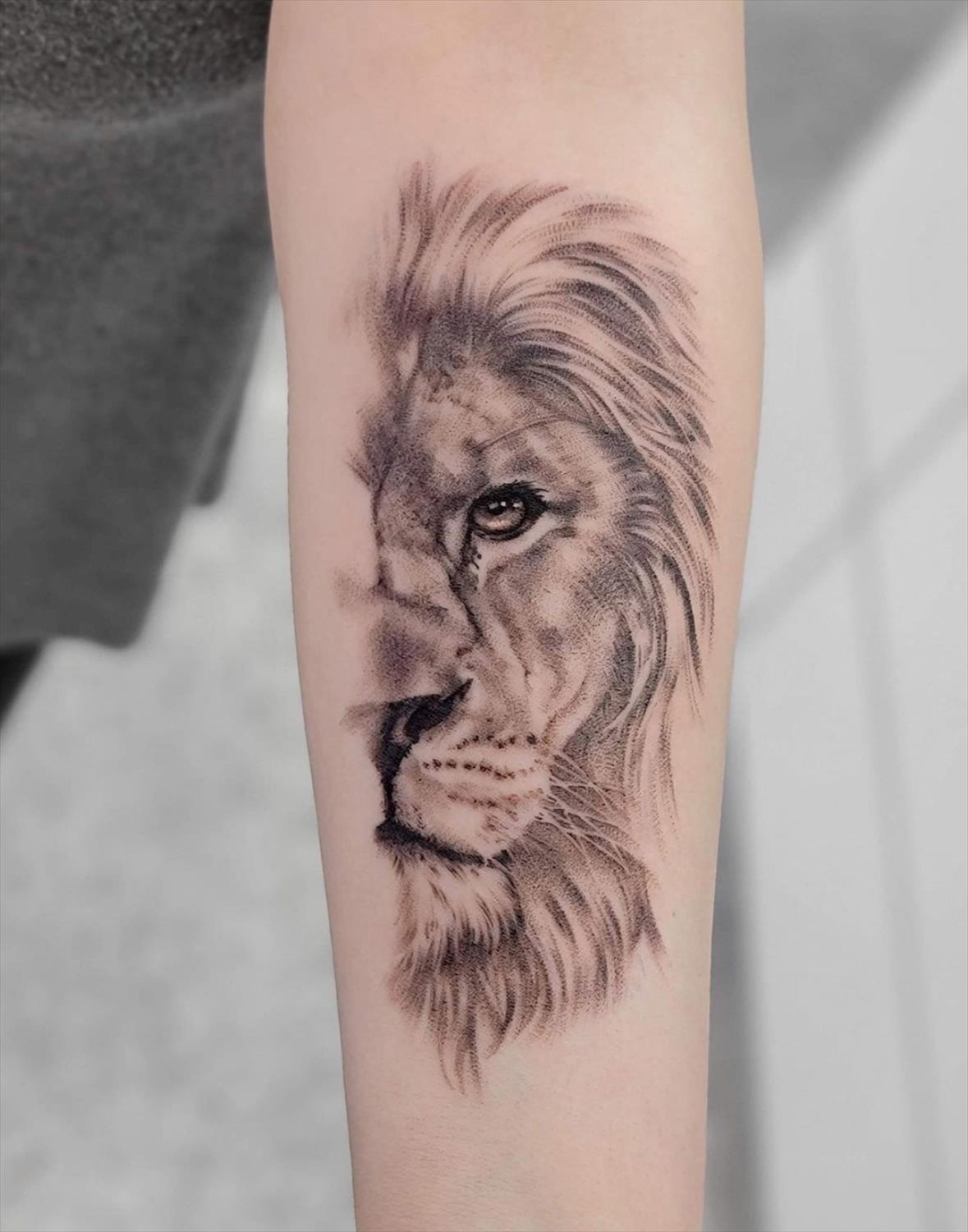 Placement for lion tattoo for women
Lion tattoos come in different sizes and designs. If your lion tattoo contains many details and shadows, the best tattoo location is on your back, chest, shoulders, or arms. These positions allow your artist to control and work wonders with the tattoo needles fully. Most common lion tattoos are significant; however, you can choose a smaller tattoo if you want something subtle and minimalist.
The little lion tattoo can be tattooed on the arms, legs, buttocks, hands, or near the collarbone. No matter where you choose a lion tattoo, make sure that the pattern you select represents the actual ending of the lion tattoo and is suitable for your type and background.
Related reading: Butterfly tattoo | 40 sexy women butterfly tattoo to try 2021!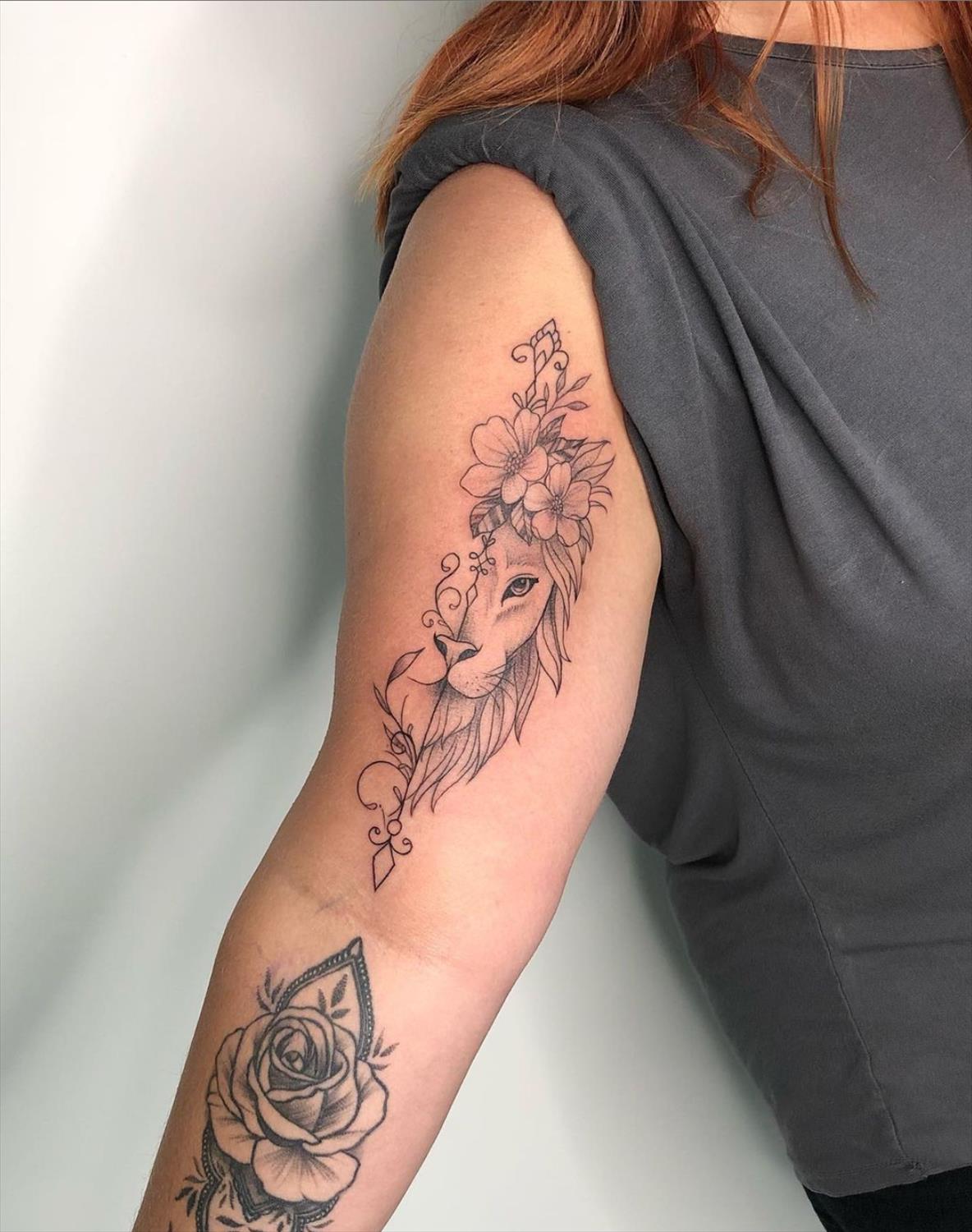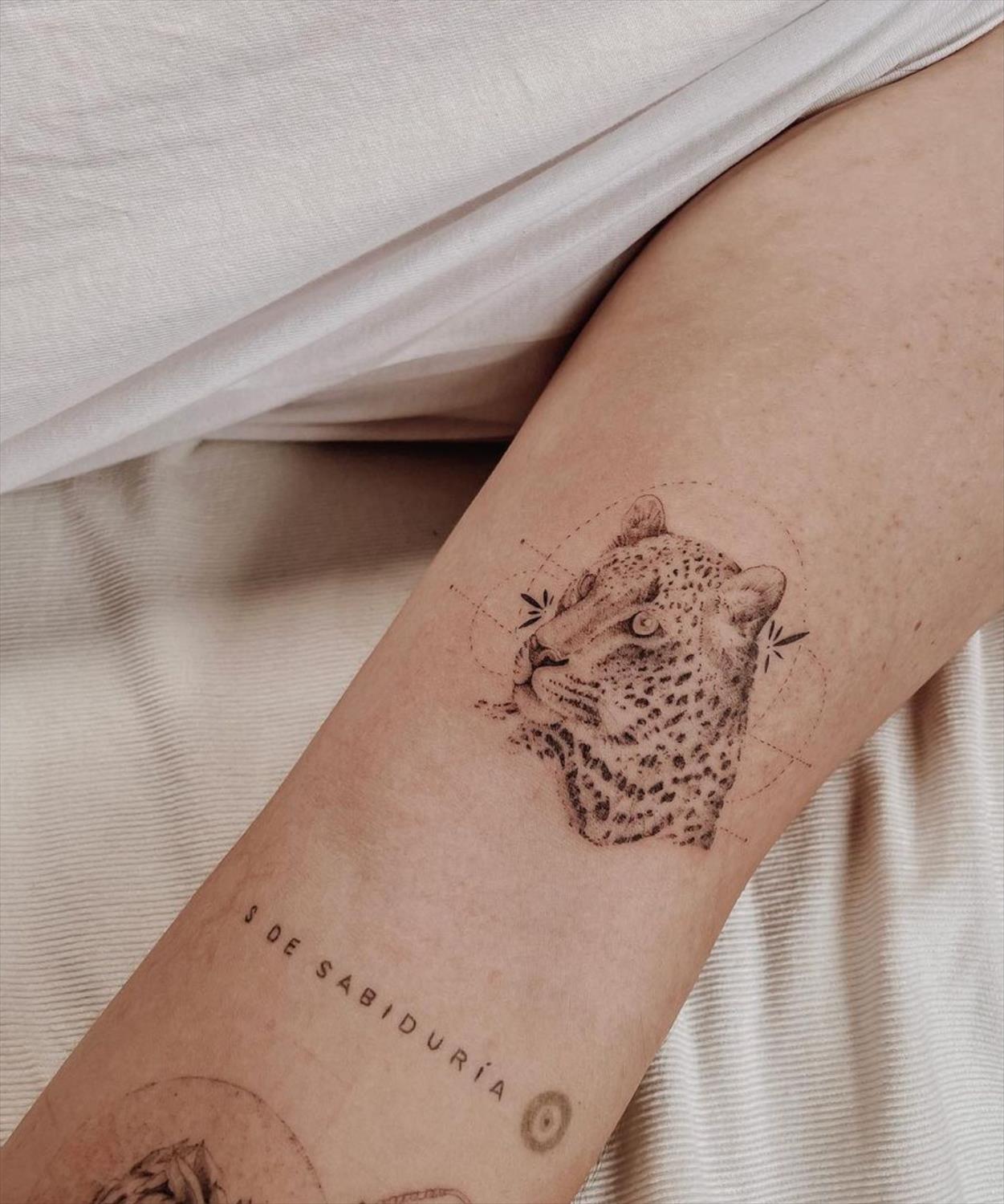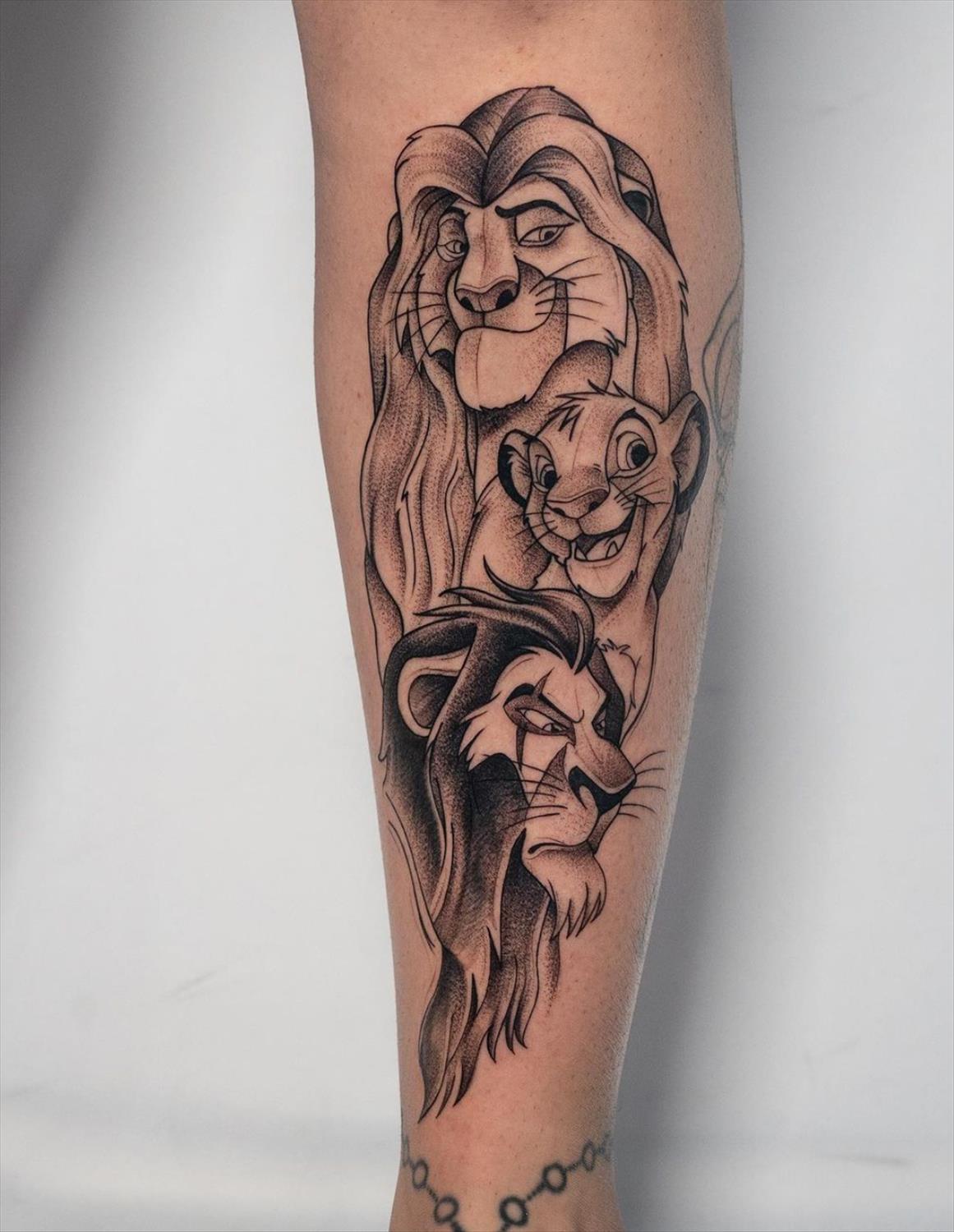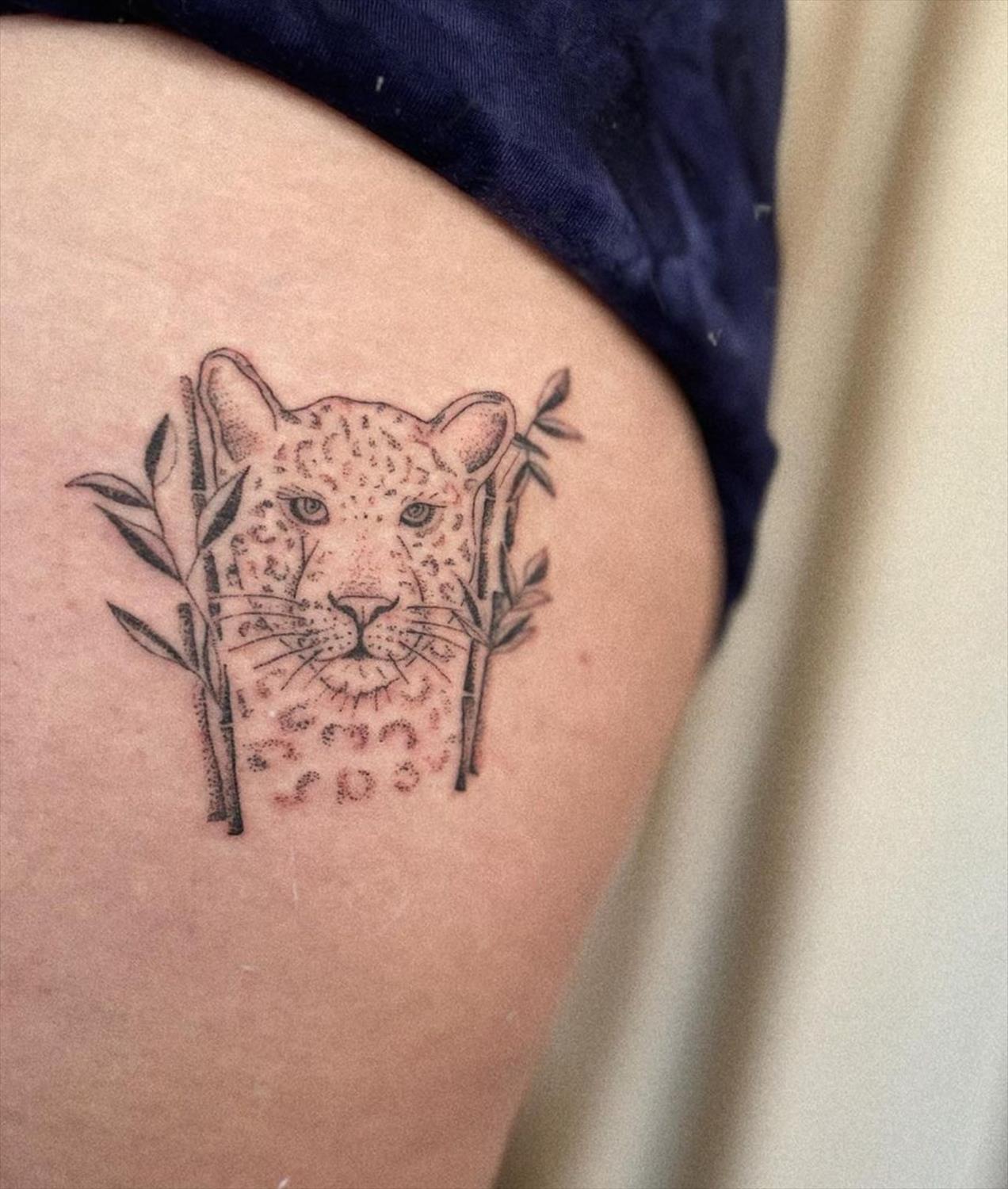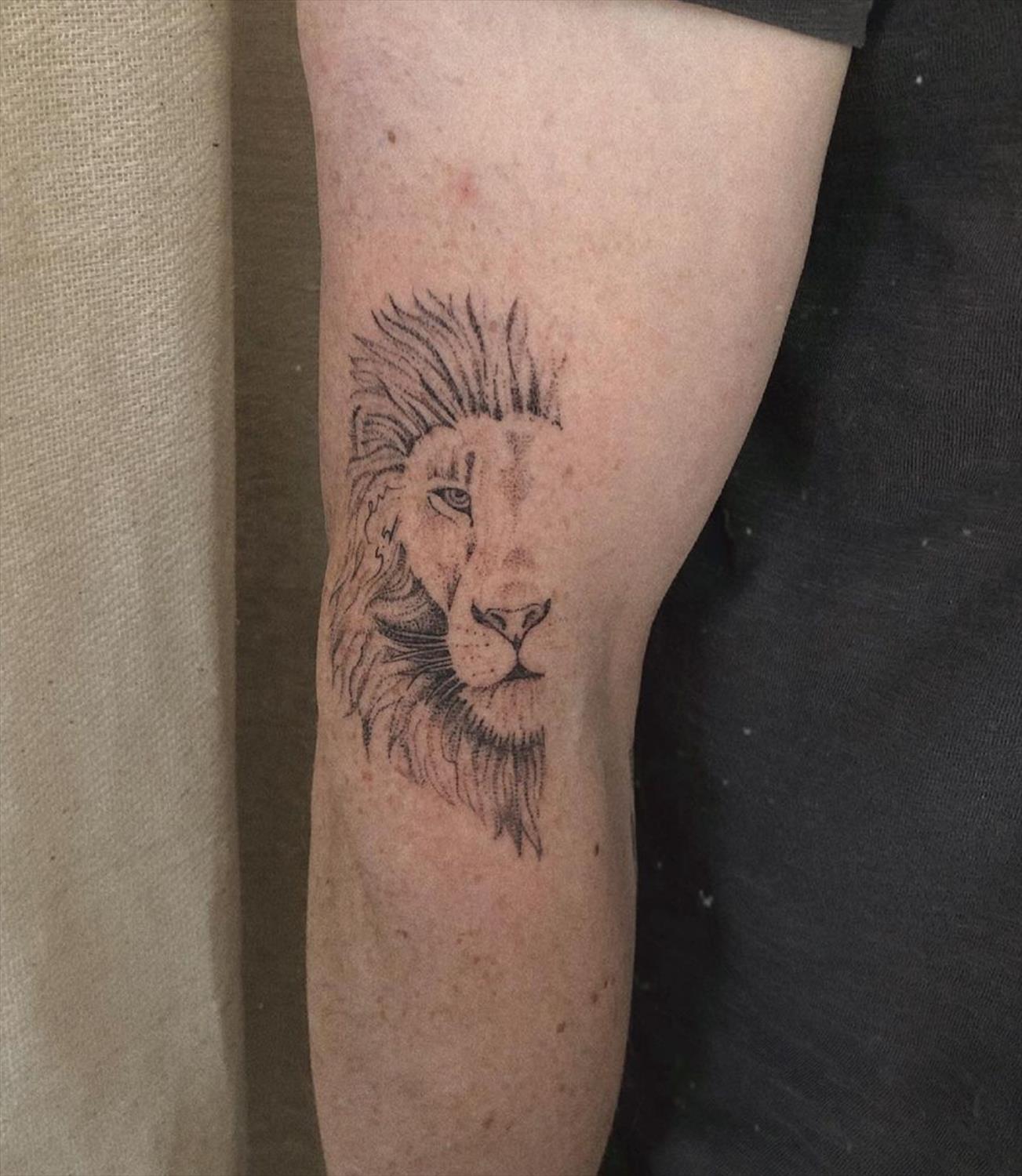 Placement for Lion Tattoos
Lion tattoos come in different sizes and designs. If you are aiming for lion tattoo that includes a lot of detailing and shading, the best places to get it done on would be on your back, chest, shoulder, or arm. These placements allow your artist to take full control and do wonders with the tattooing needle. Most of the common lion tattoos are large; however, you can go for a smaller tattoo if you want something subtle and minimalist.
Small lion tattoos go well on the arm, leg, near the hip, hand, or the collarbone. No matter wherever you choose your lion tattoo to get a tattoo on, make sure you select a design that represents the actual ending of a lion tattoo respectfully and applies to the type of person you are, and the background you come from.
Religious lion tattoo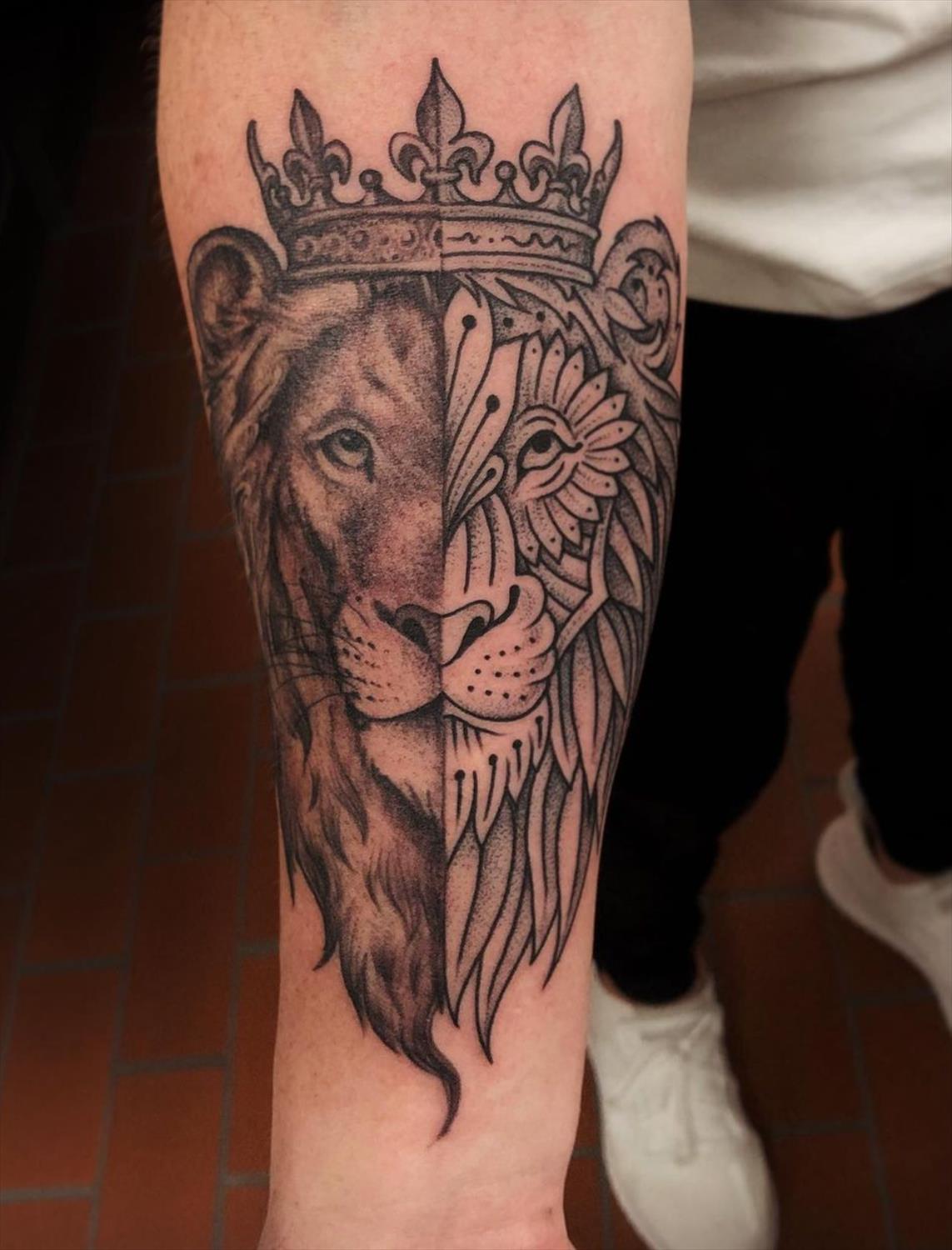 Matching lion tattoos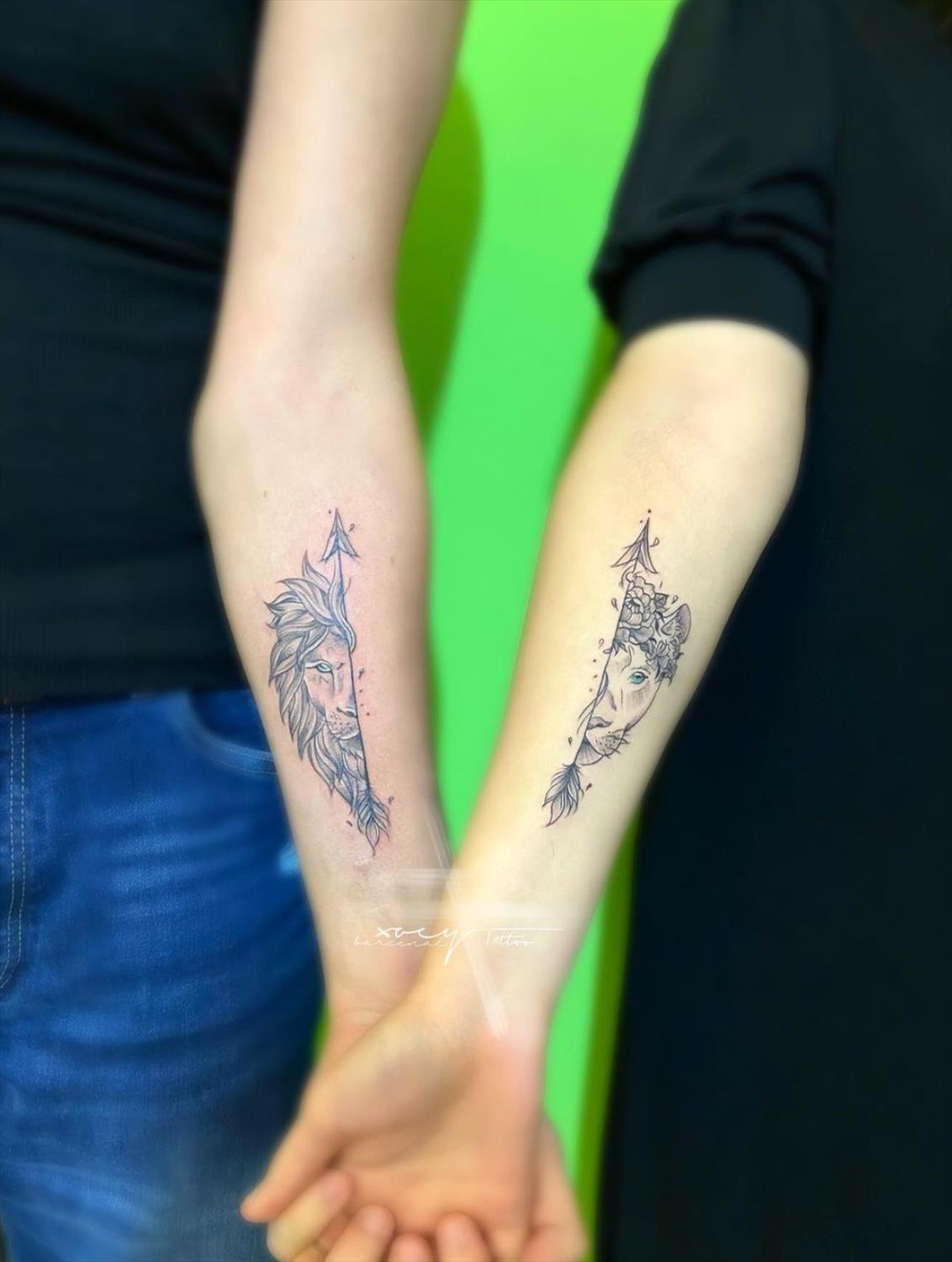 Rose lion tattoo
Lion tattoo design for women 2021 to try
If you choose the right design for your lion tattoo, don't worry because these fabulous ideas will drive you crazy and make your selection process more comfortable. Just make sure to choose a design that better expresses your thoughts instead of focusing entirely on technique, even though the design is essential sometimes.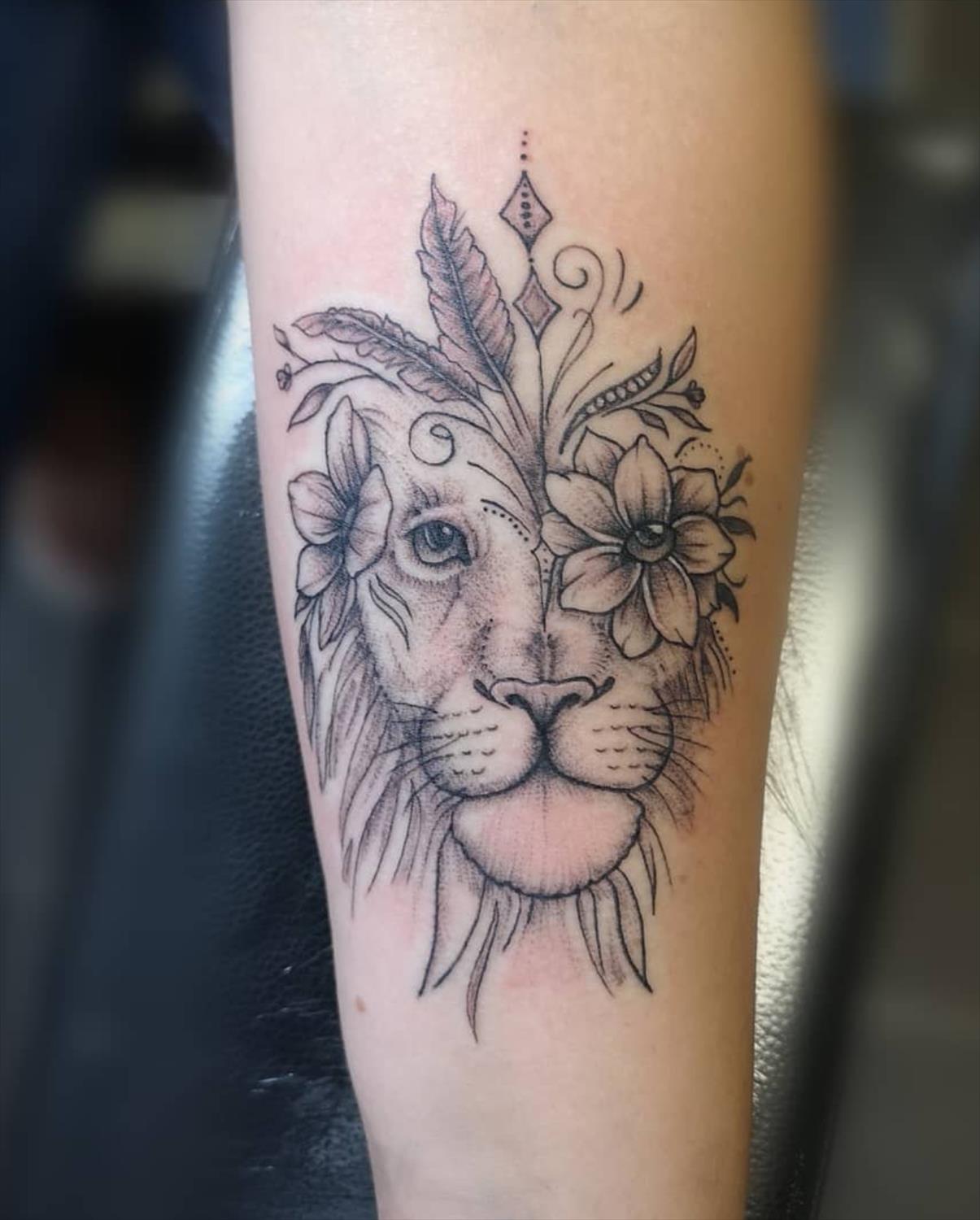 Wrist tattoo design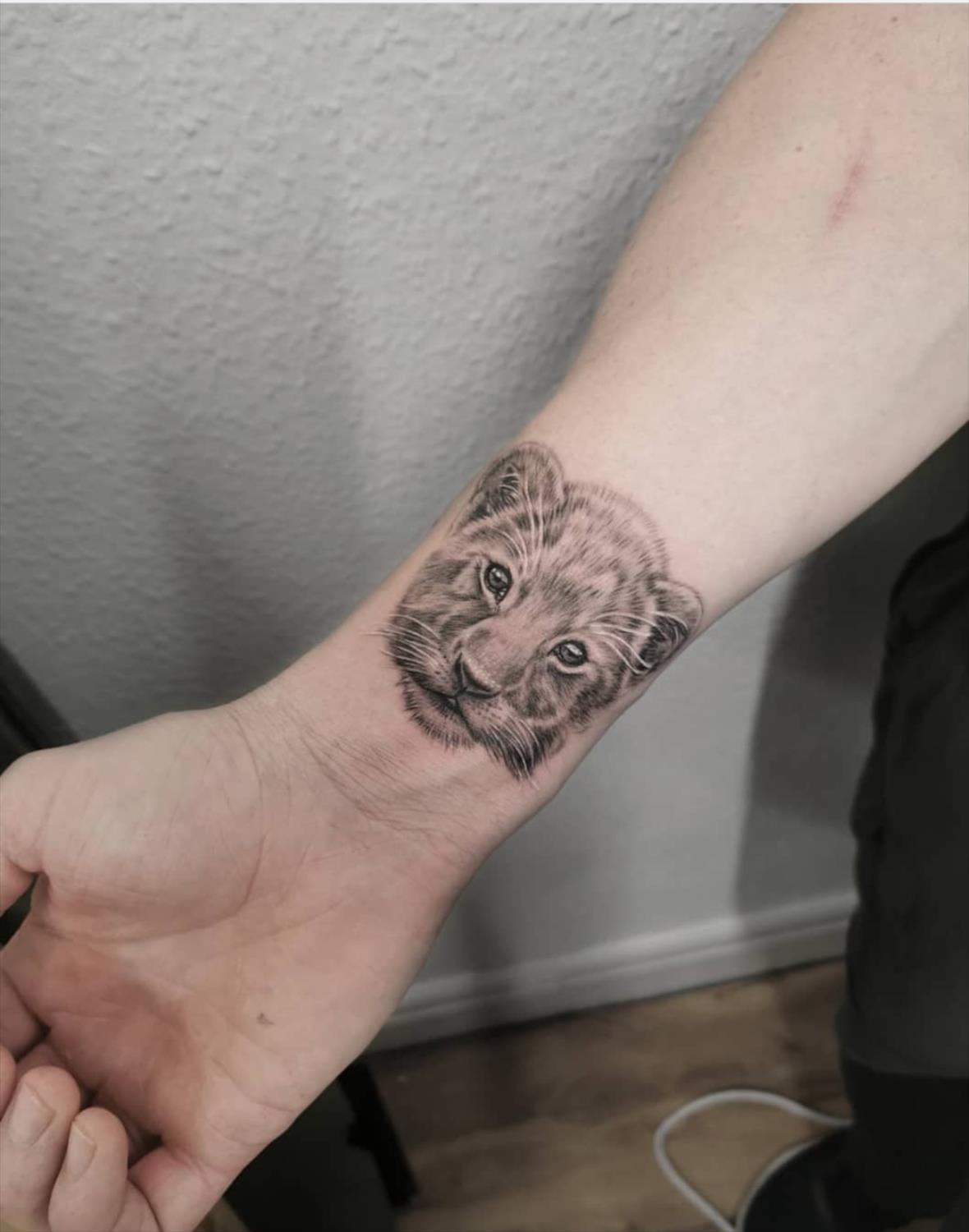 Types of Lion Tattoo
Here are some popular lion tattoos:
Religious lion tattoo
Lion rose tattoo
Lioness tattoo
Lion's eye
Cute Lion Finger Tattoo
cool Lion Chest Tattoo
Lion Mandala Tattoo
Geometric lion tattoo
Watercolor lion tattoo
These are just some famous lion tattoos; when you scroll down, you will see many below. Every lion tattoo has a strong meaning and extraordinary design. You won't want to miss it.Religious
Flower tattoo with animals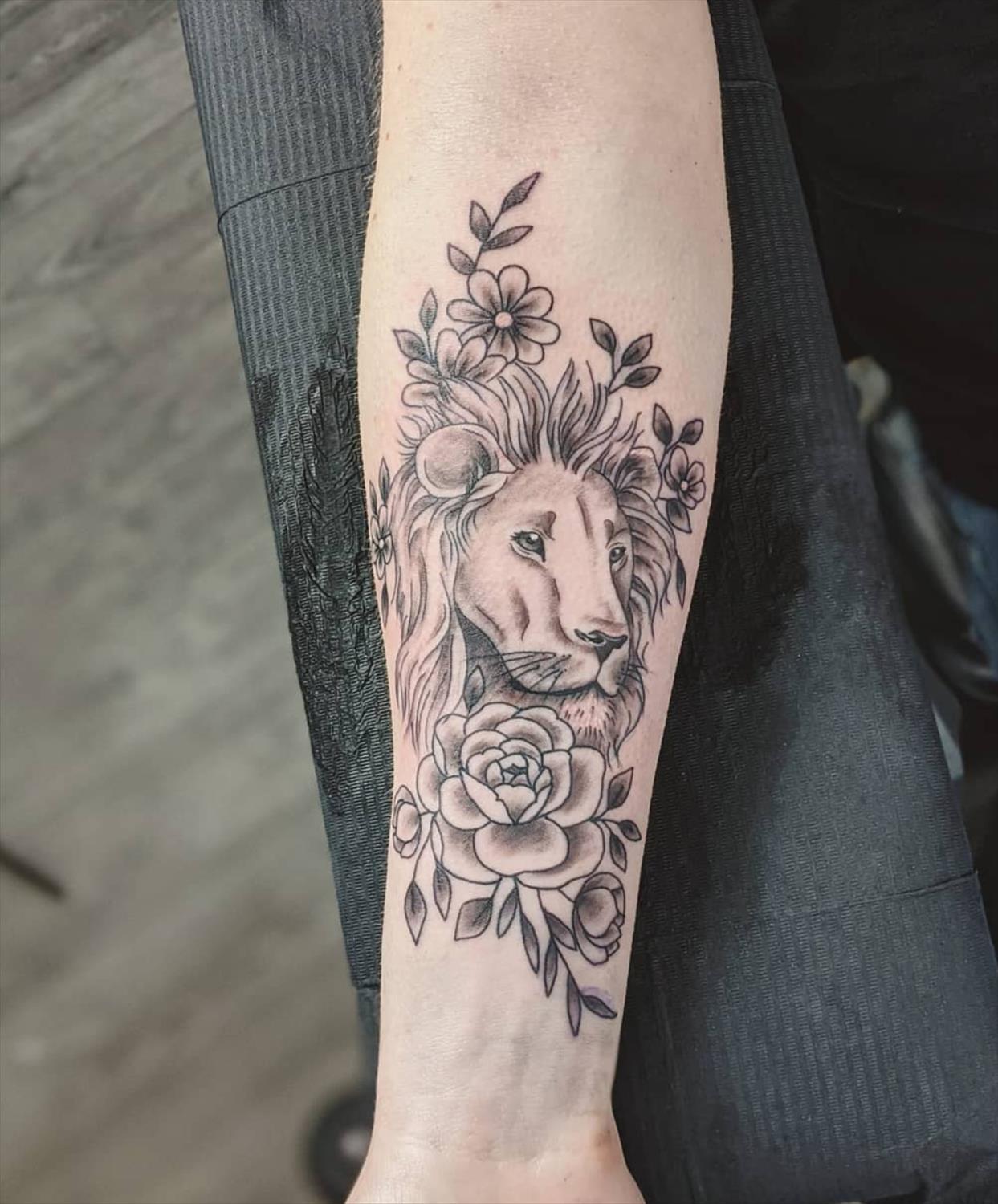 Geometric tattoo design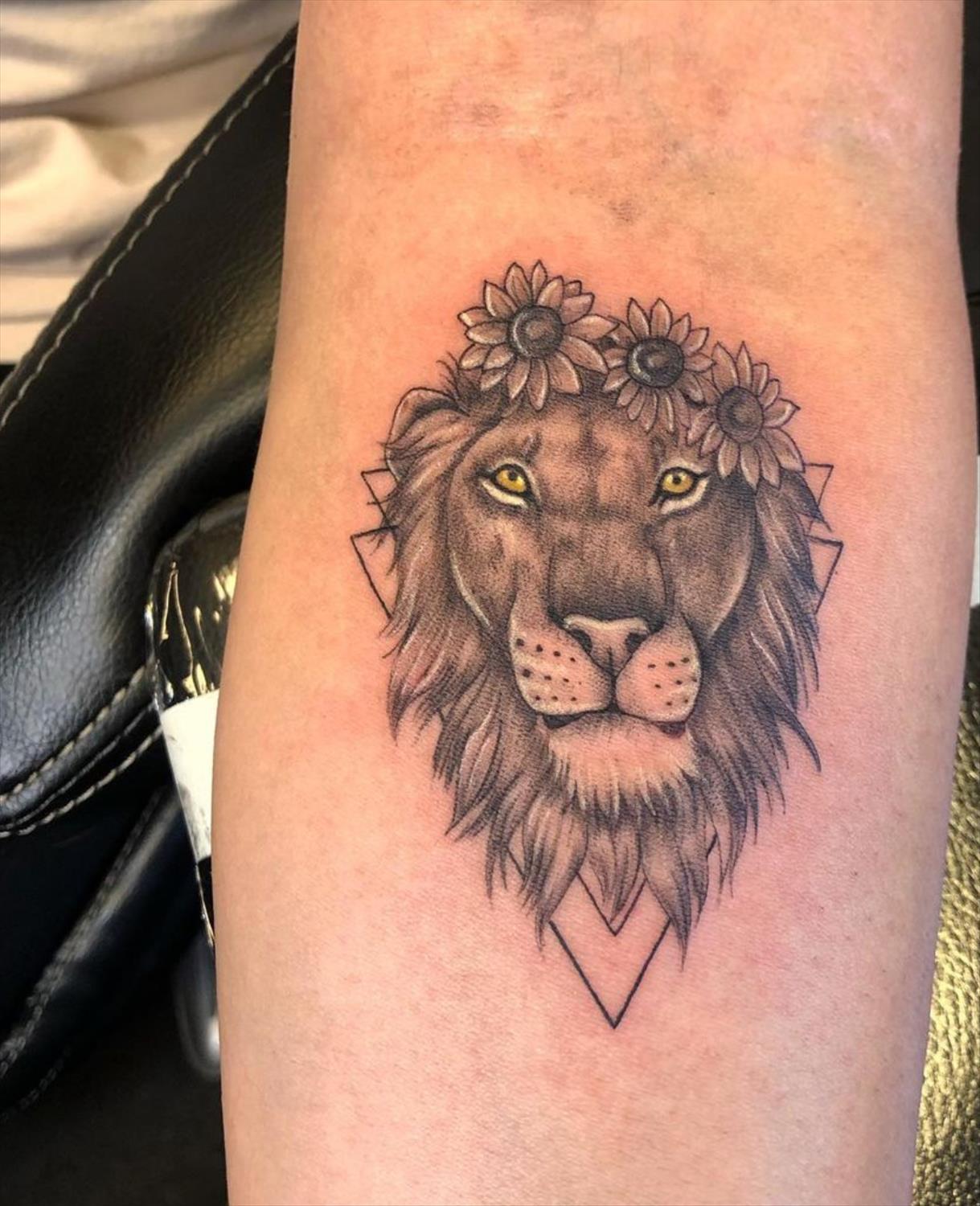 Arm tattoo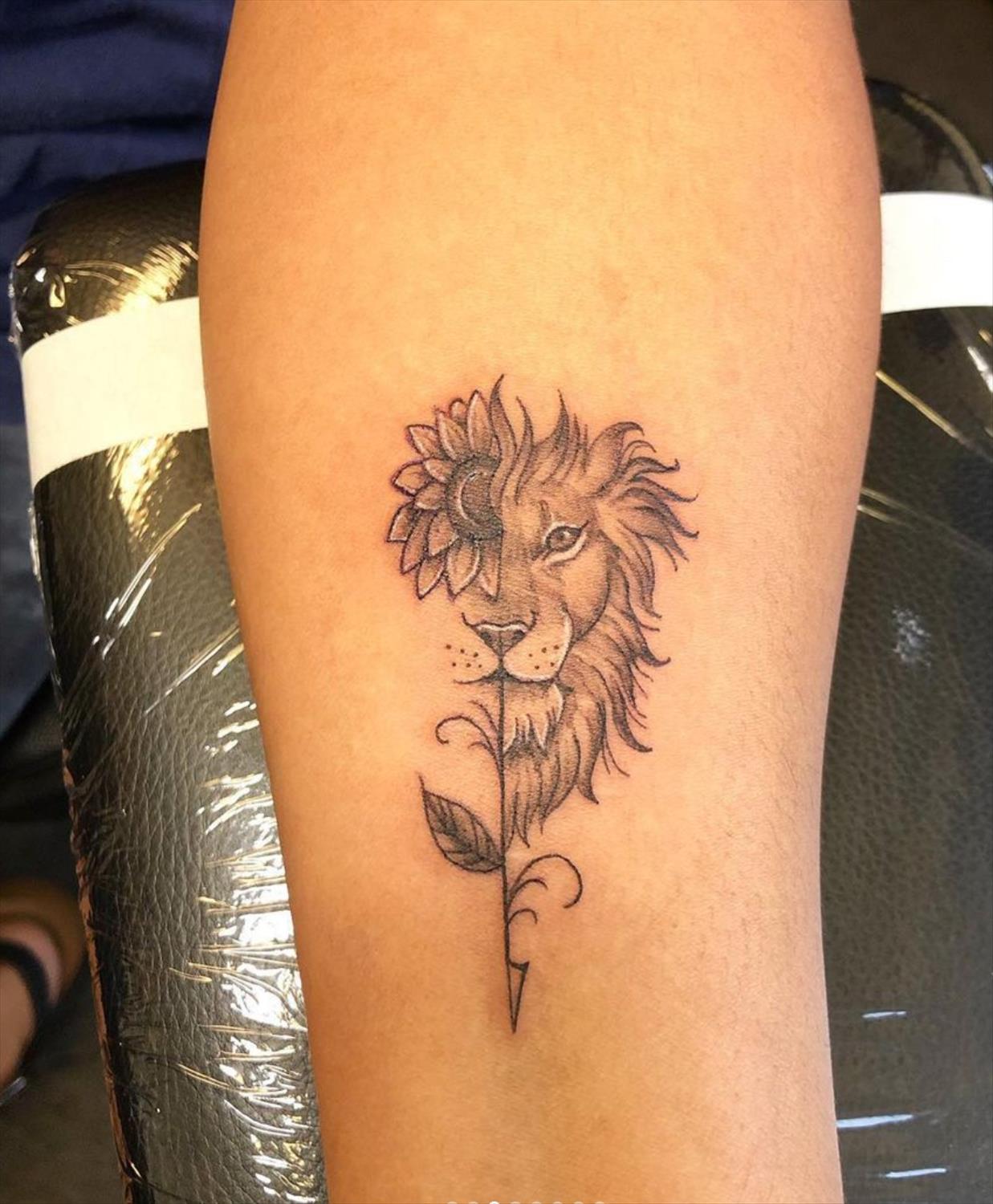 Shoulder lion tattoo with letters for women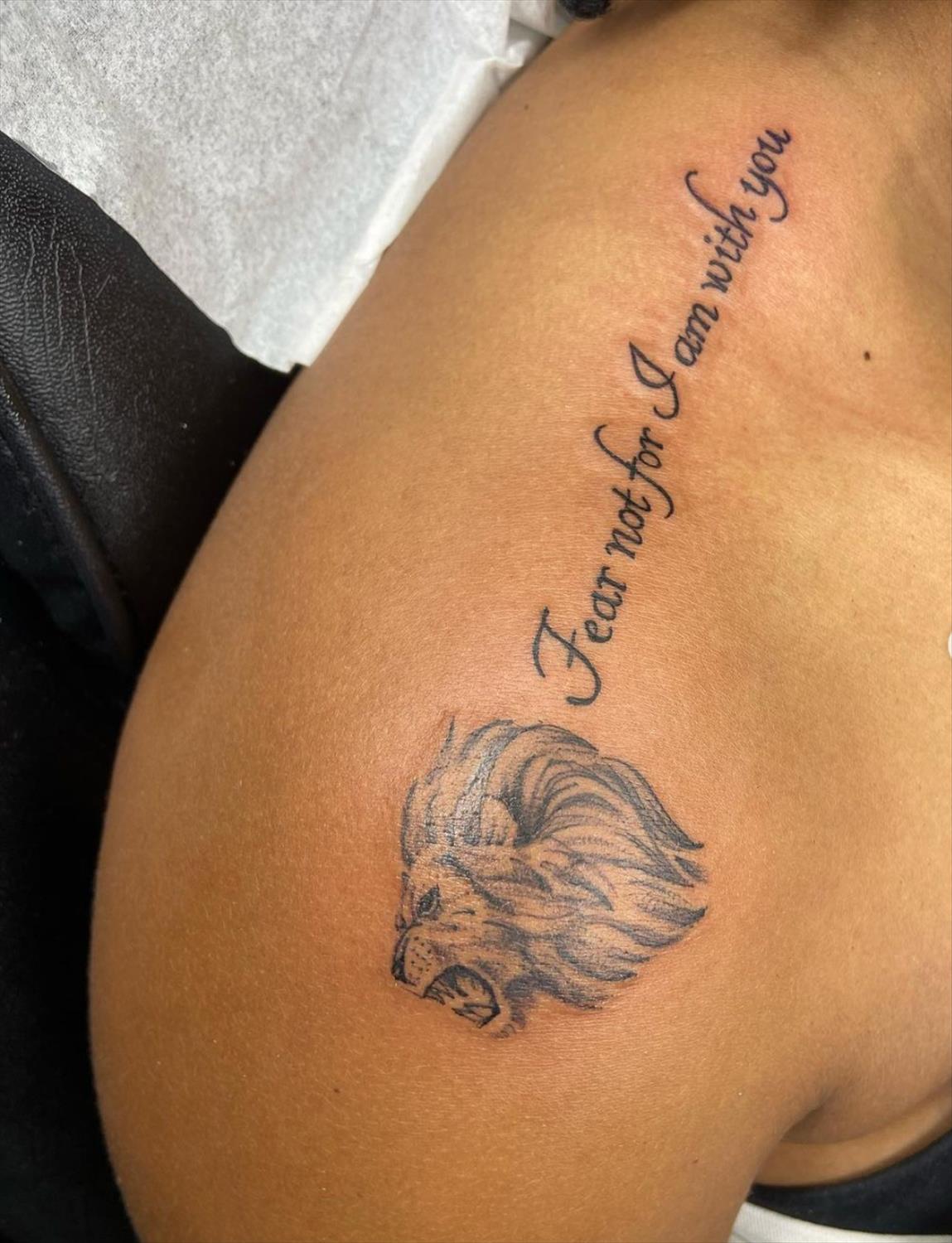 Foot lion tattoo for women
Source from: 52 Best foot tattoos for women 2021 with significant meanings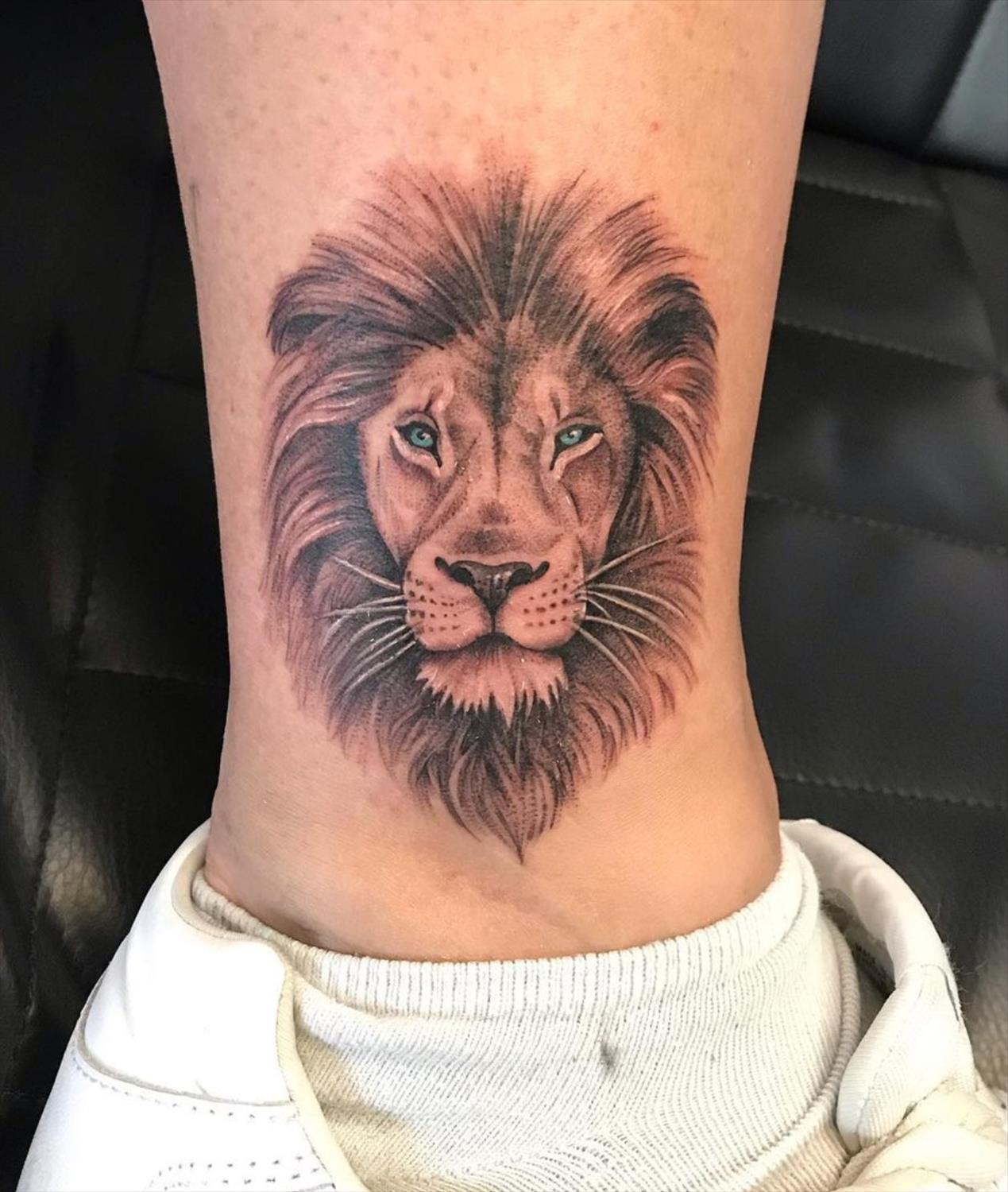 Finger lion tattoo for women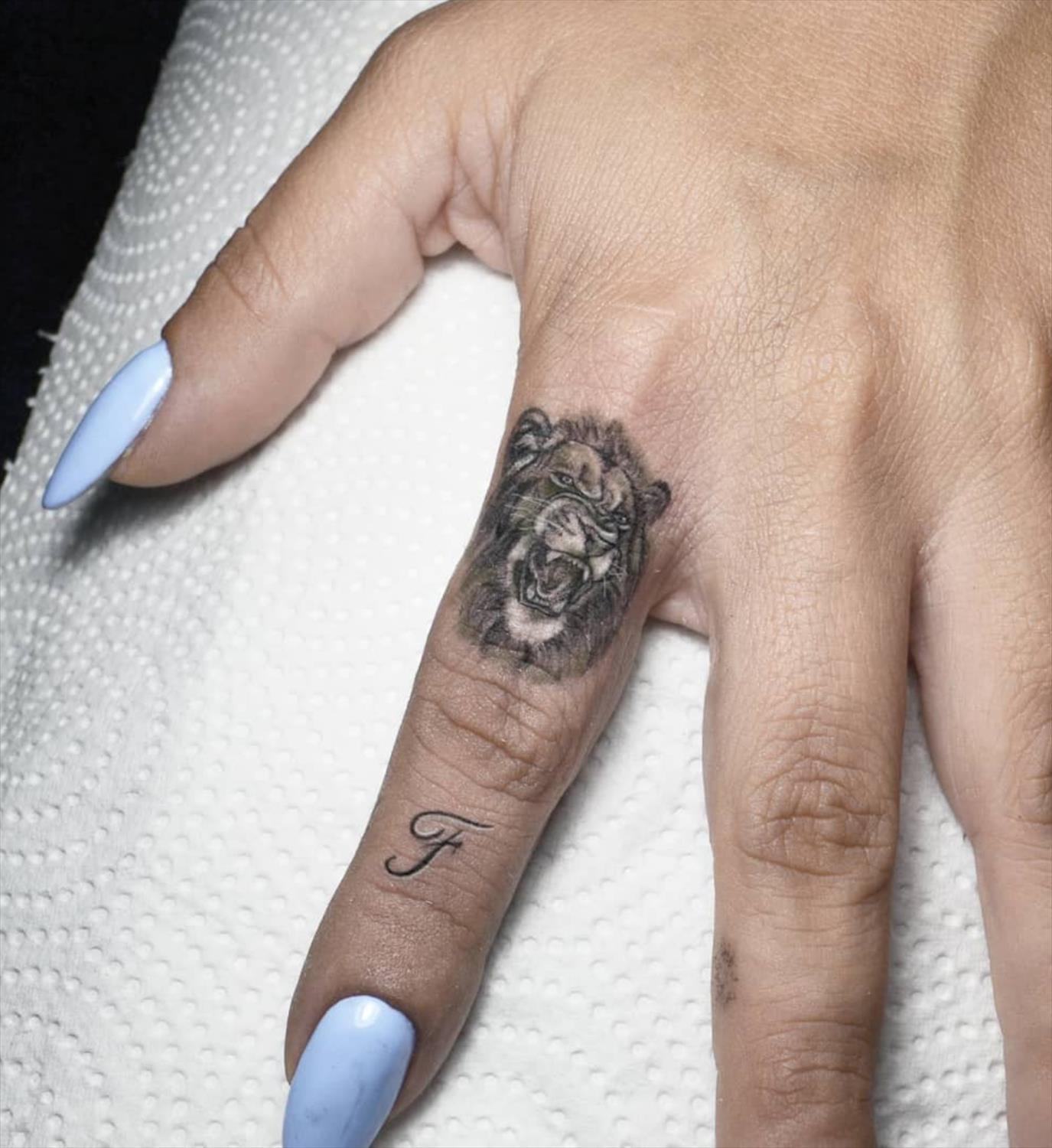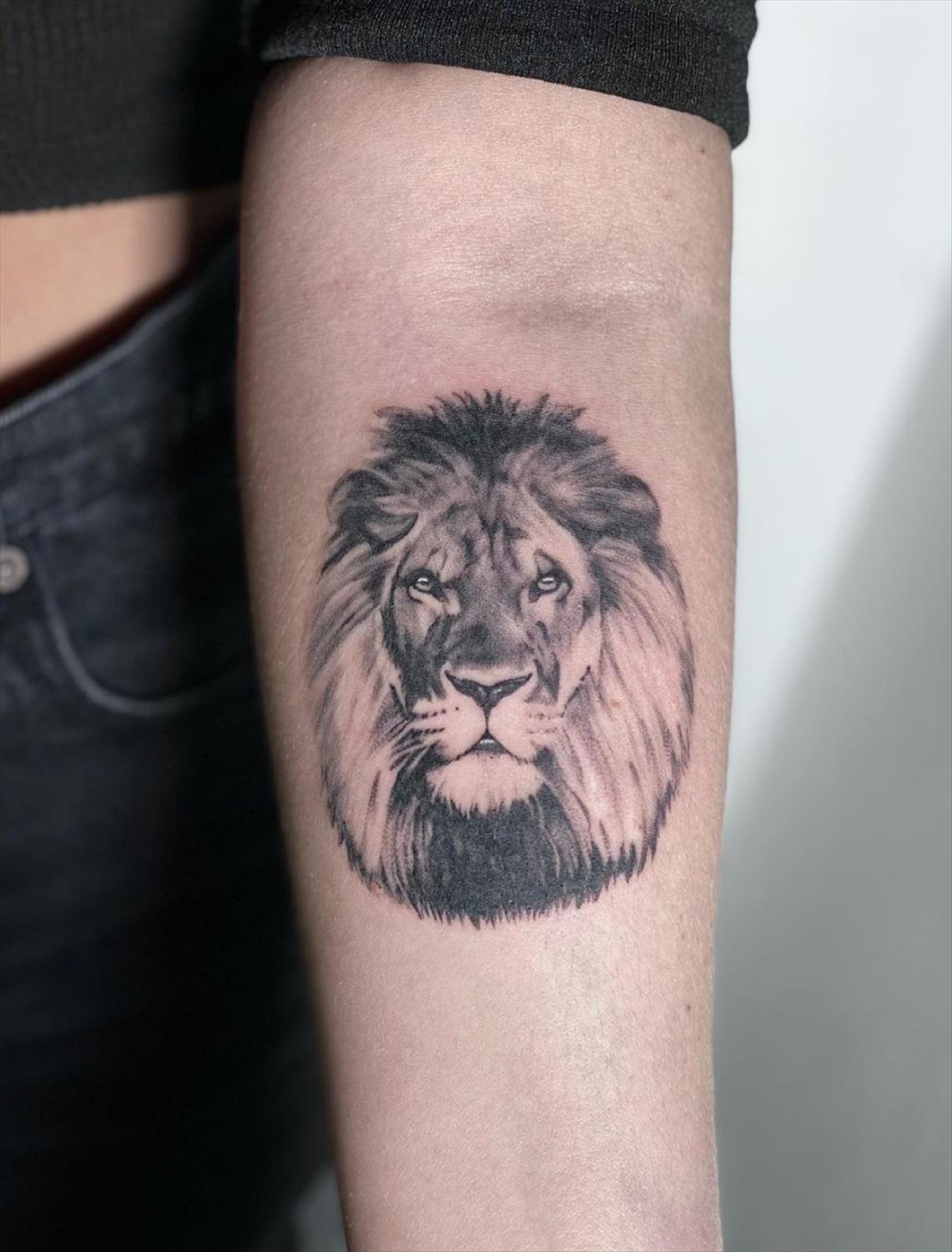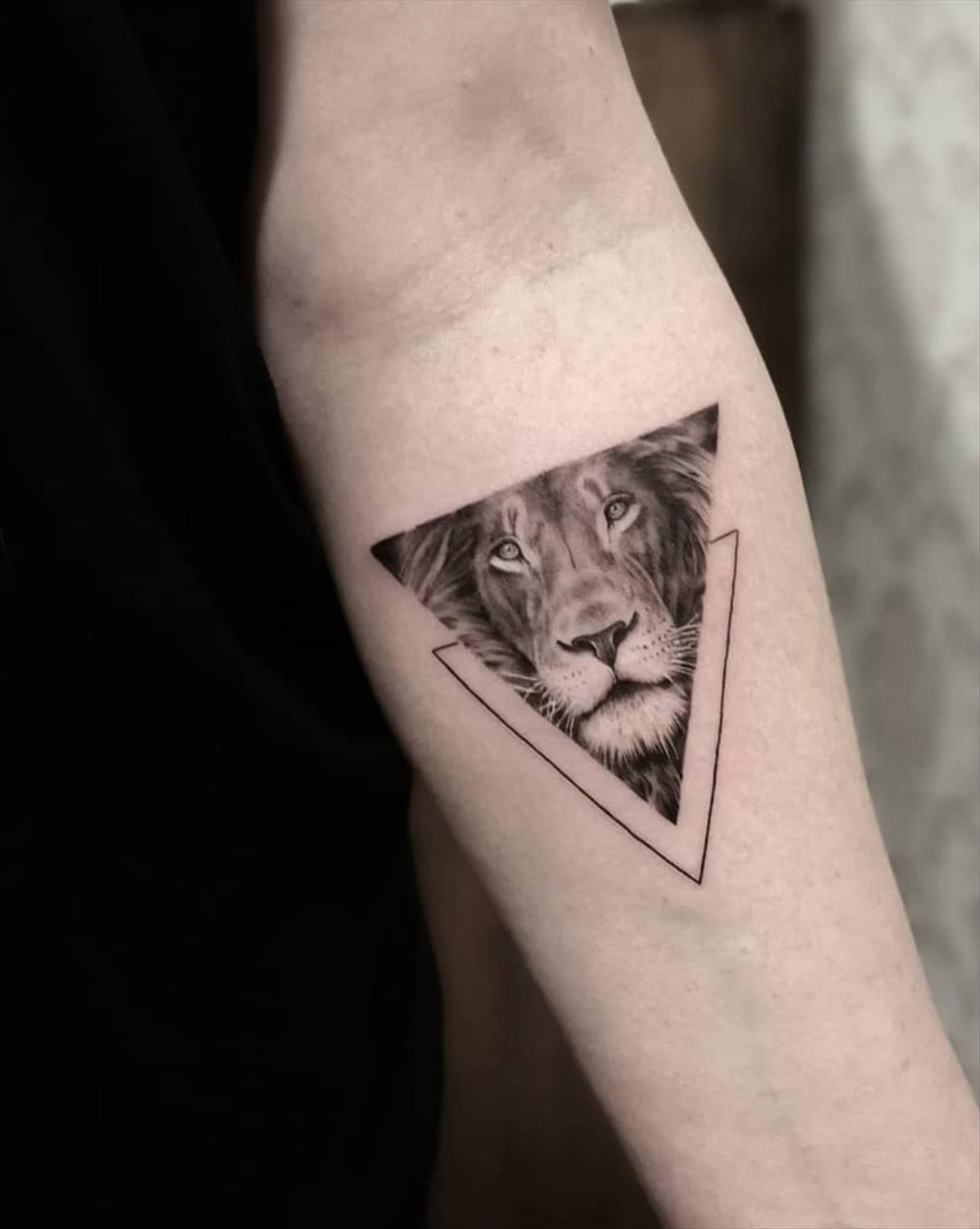 Hand lion tattoo for women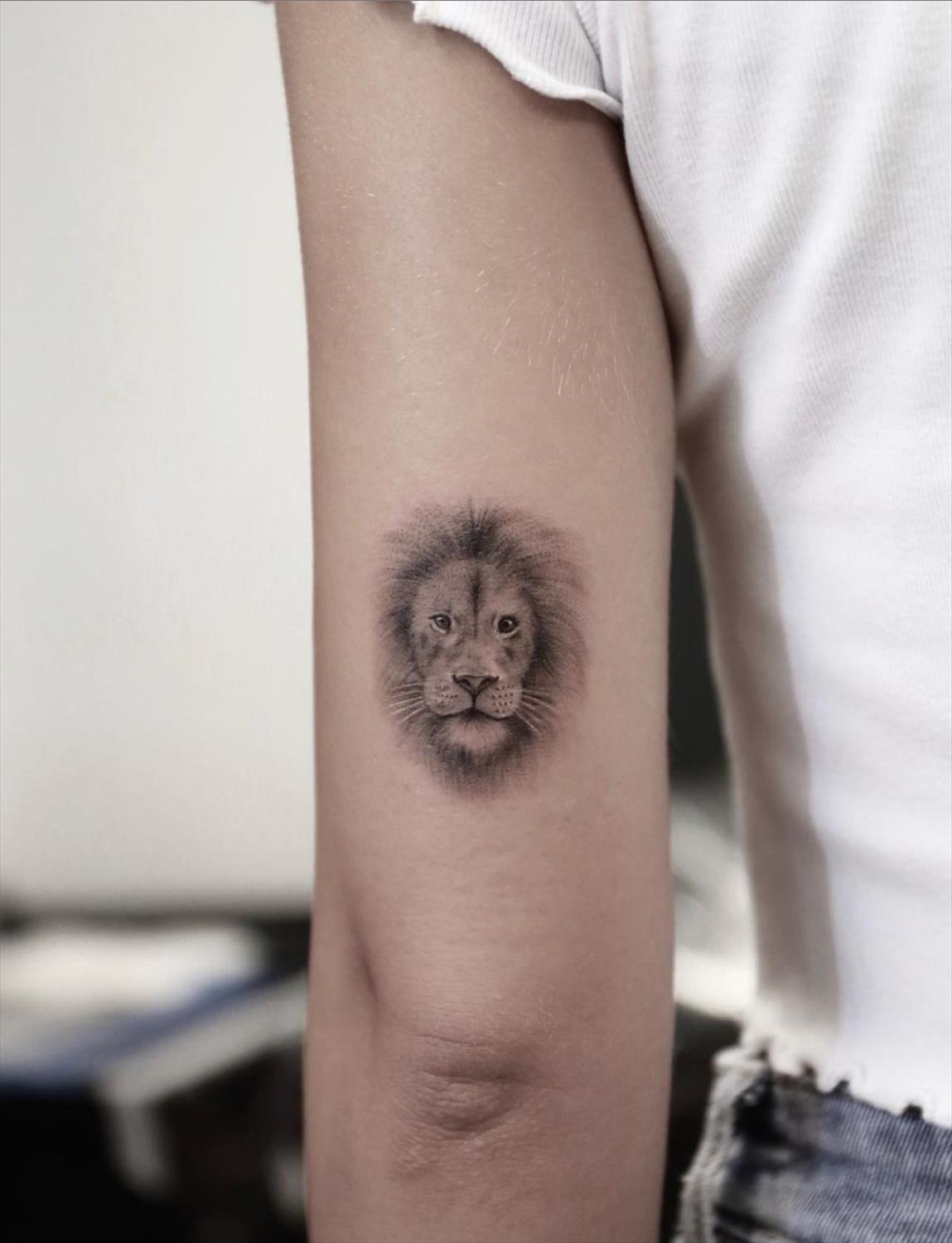 Back lion tattoo for women