Animal print nail designs are always cute. Everything from cow print to tortoiseshell (and leopard, obviously) tips often flood social media feeds, but there's another animal-themed design that's just as gorgeous: butterfly nail art, which you can actually do yourself. Butterfly printed on ballerina nail shape is absolutely hot and chic this spring and summer!
To get intel on the best ways to rock butterfly-inspired nail designs, Anna spoke with a bunch of manicure pros — including LeChat Nails educator Anastasia Totty, CND brand ambassador Winnie Huang, and celebrity manicurist and Color Street ambassador Kimmie Kyees — for their tips, and all the looks are stunning. From using decals to painting with a watercolor-like technique, these mani designs are sure to turn heads. And they're perfect for springtime (which is around the corner, believe it or not).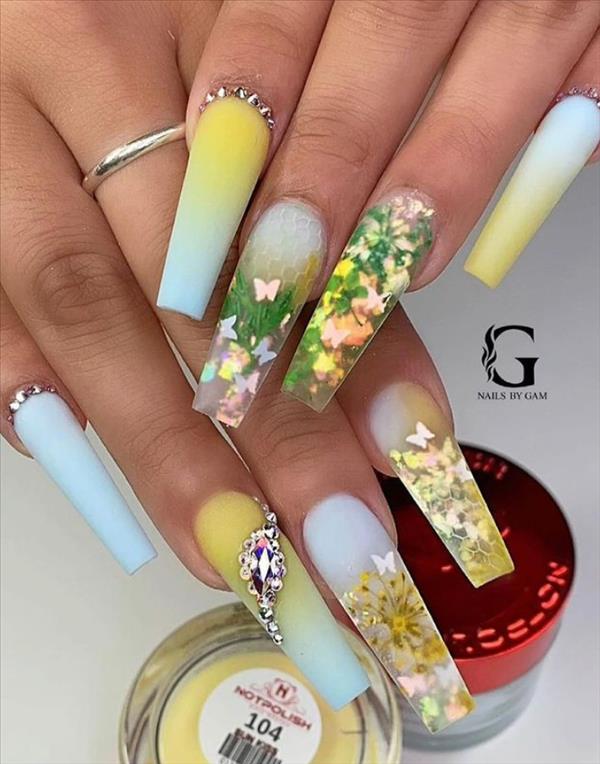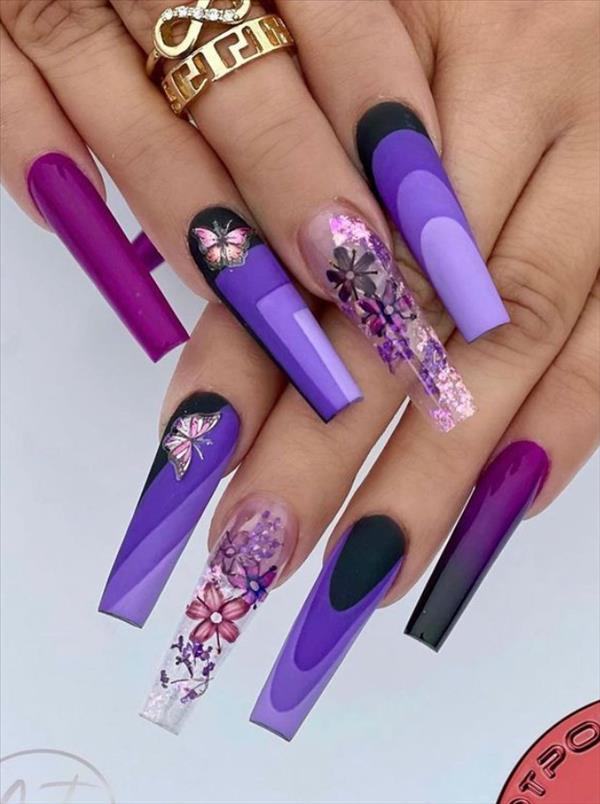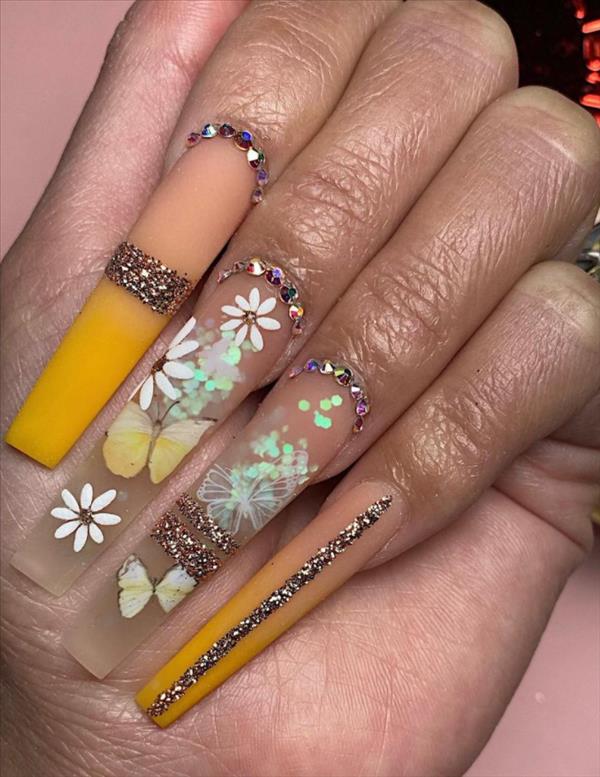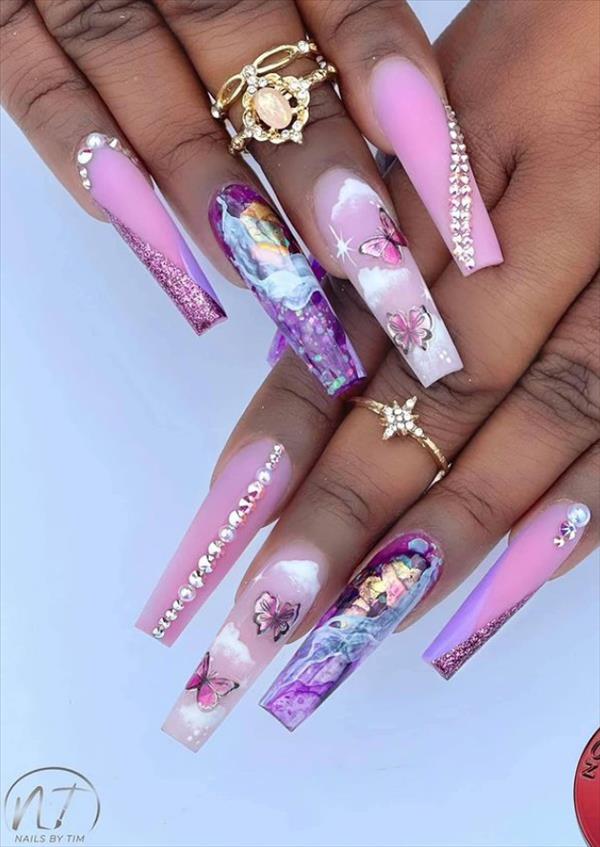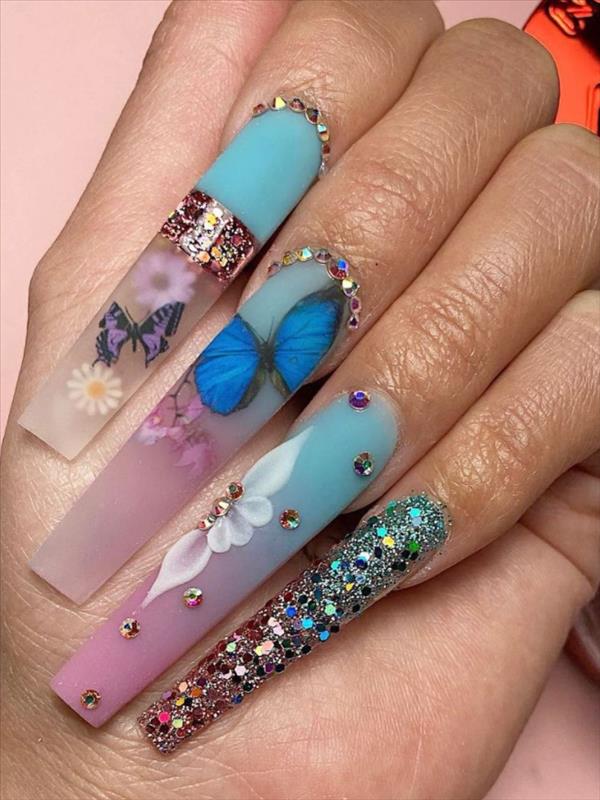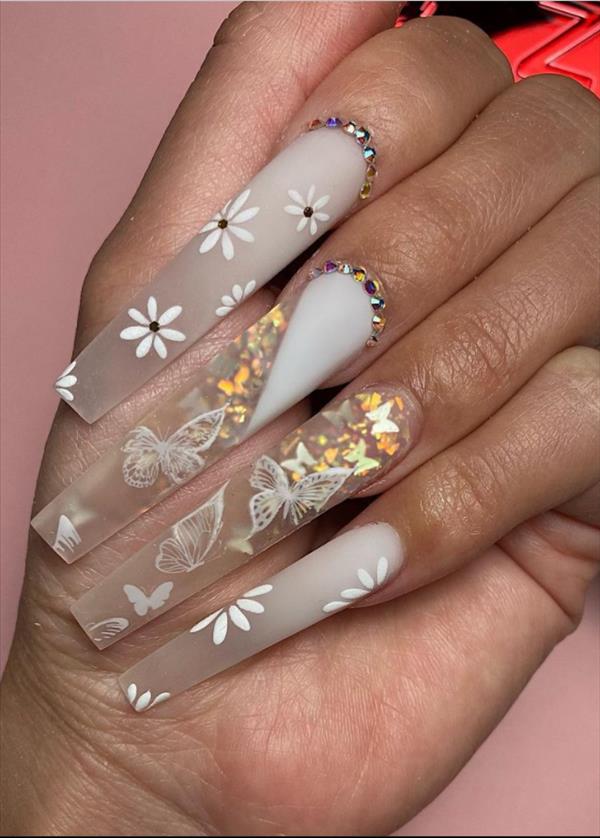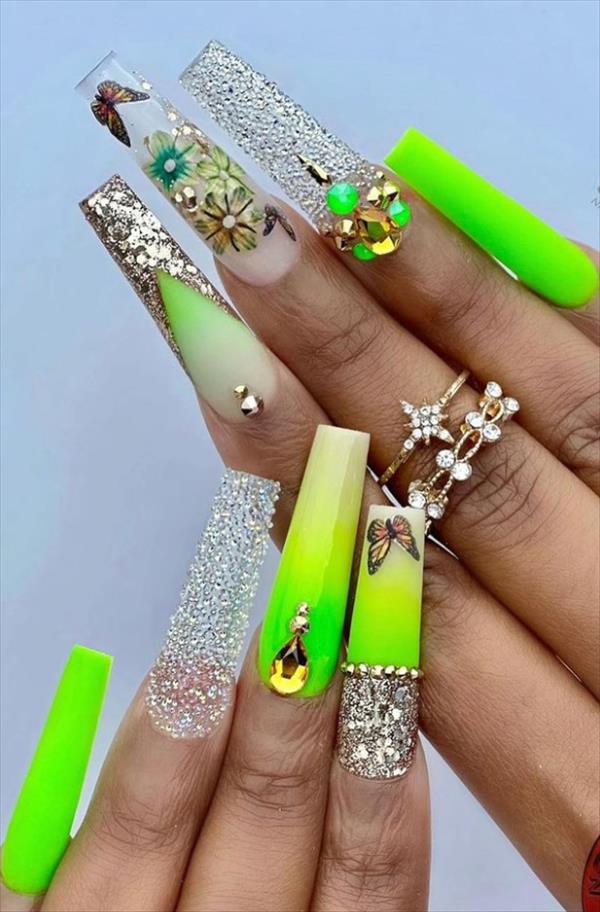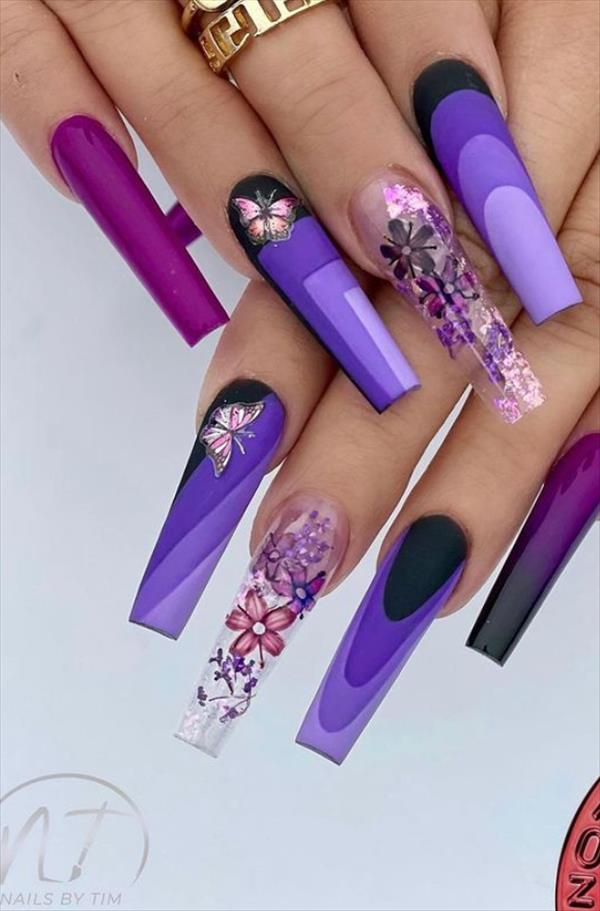 Butterfly wing accent nail is the perfect way to pay a subtle homage to the gorgeous creature. To get the look, she says to first clean and prep your nails and apply a base coat. Then, paint each nail — except for the one you're doing the accent on — a single color. Then, on your selected accent nail, choose a different base polish and apply two coats. Allow the color to fully dry in order to prevent bleeding.
Using a nail art brush and a darker color, outline the butterfly print by creating an arch on the inside of your nail. When the first arch is done, use your nail brush to create a diagonal line near the bottom of your nail bed. Then, paint a wavy line outline at the top of your nail, and when that's dry, fill it in by painting the entire space the same color. Next, paint three curved lines across the base color that touch the bottom outline of the top shape and end at the diagonal line from earlier. Using a dot art pen to create dots with an accent color in the open space. Finally, add two layers of top coat once everything is dry.