What are best curtain bangs? "Curtain bangs" is a kind of bangs covering both sides of the face. These kinds of bangs cut short inside and grow longer outside. Usually, curtain bangs are separated in the middle. And there are varied bangs for any hair length and hair type. Should you leave bangs? It depends on your face shape and your goal. The bangs cover the prominent forehead perfectly, which is very suitable for displaying beautiful cheekbones. If properly trimmed, it can always highlight your best features.
Curtain bangs are suitable for all face shapes! It would help if you found an experienced hairstylist to choose the bangs that suits you. There are many different choices to design bangs according to your hair type and face shape. Here are some top examples, perfect curtain bangs for your reference.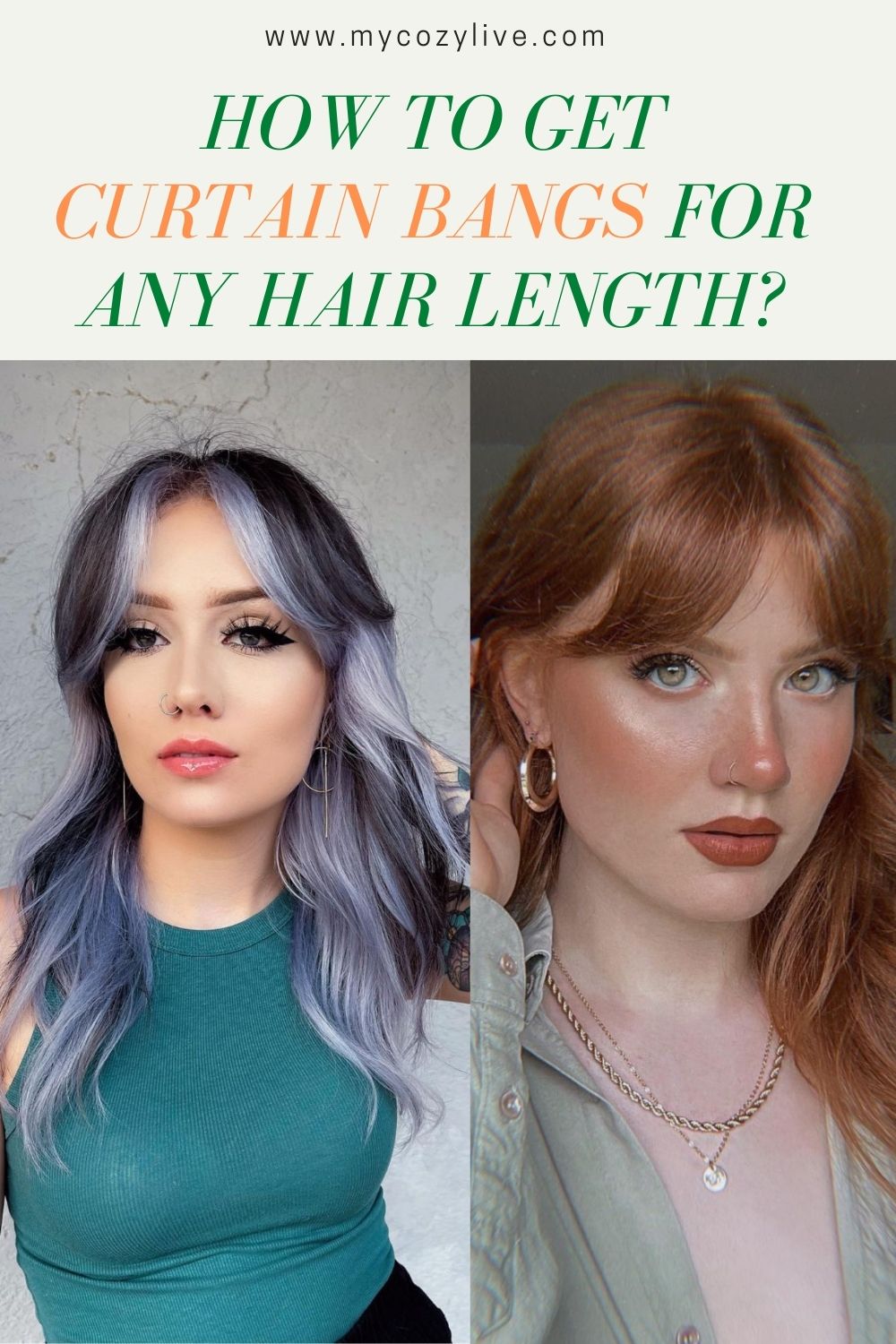 Curtain bangs medium hair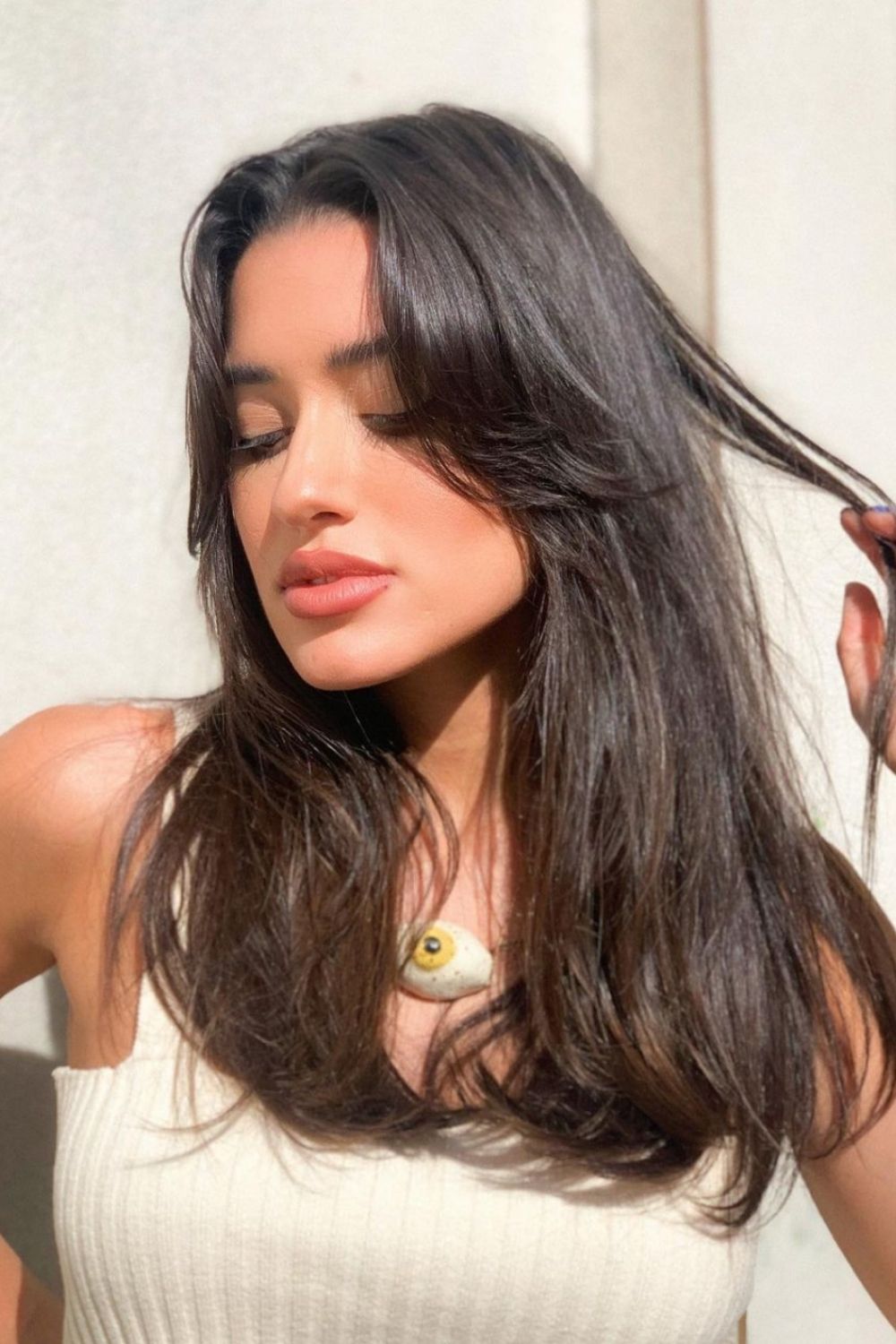 Curtain Bangs for Wavy Hair
You don't need a perfect hairstyle to make curly hair look beautiful. Instead, complete your waves with flowing curtain bangs, plus golden accents to promote beach style.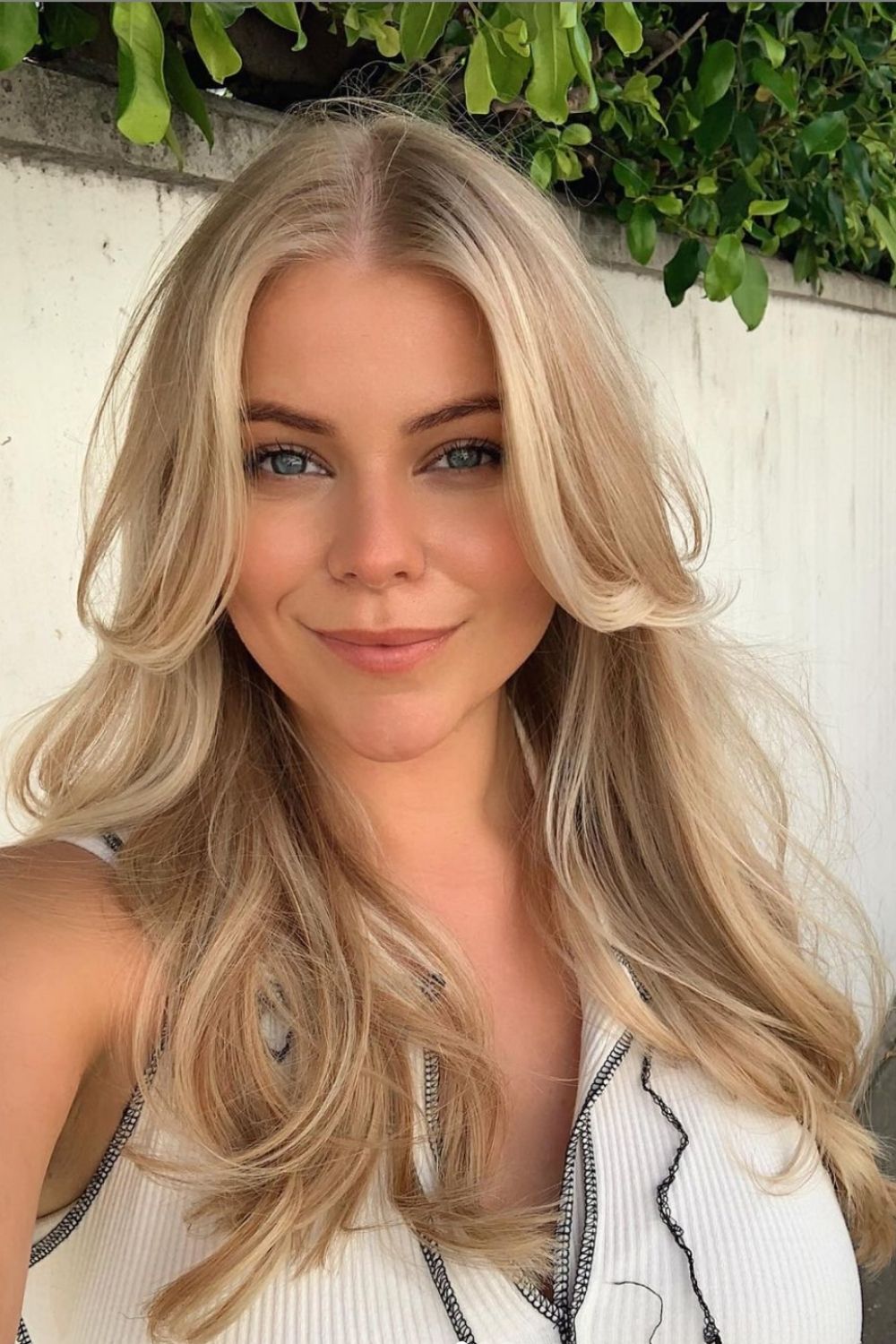 Curtain Bangs with a Center Part.
The shoulder-length bangs are the most attractive. Soft and messy waves give people a feeling of just getting up and add tenderness to your style.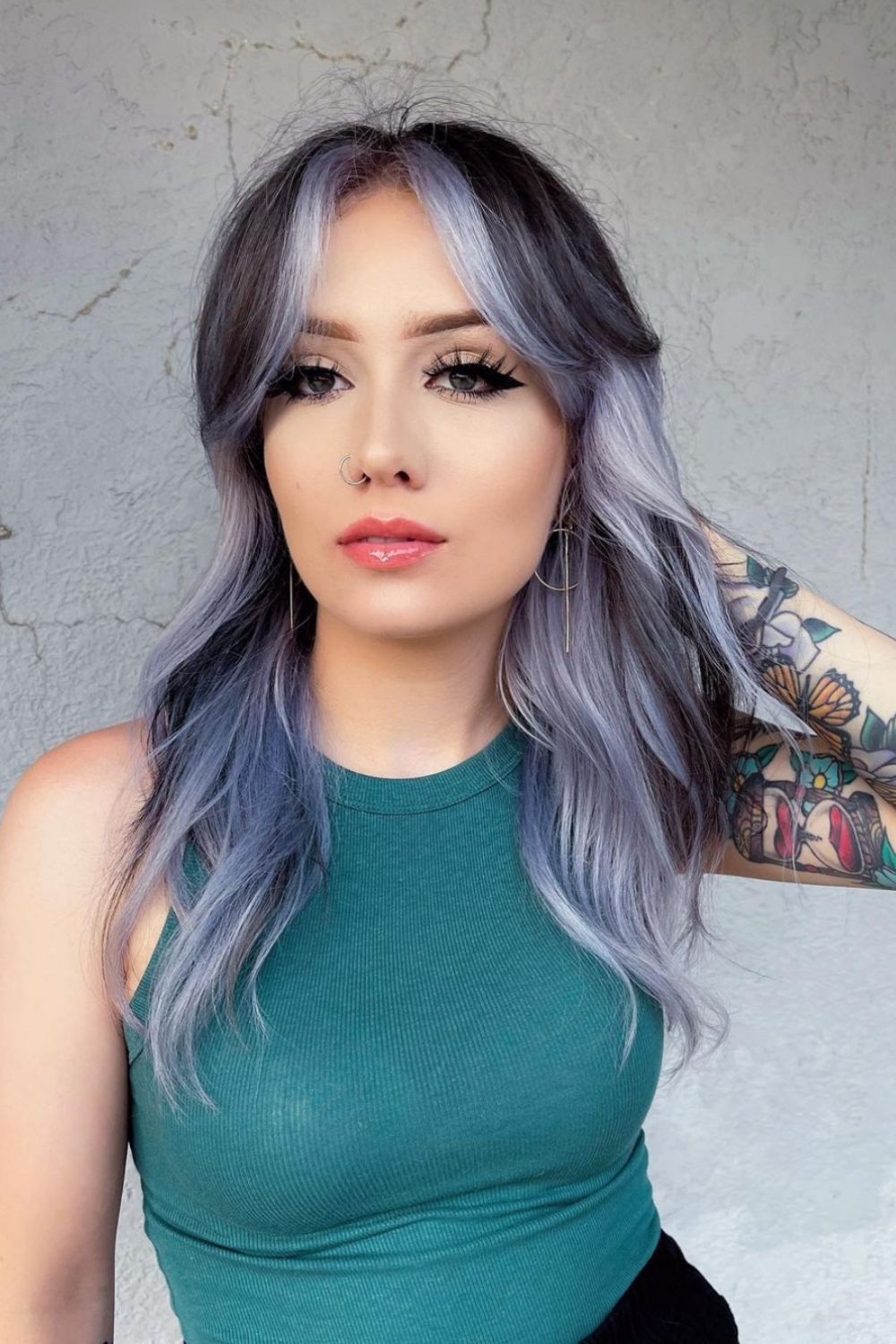 Long Hair Curtain Bangs
Long and shiny hair looks beautiful, especially the big wave hairstyle. The soft and messy promotes a casual appearance, while the slim curtain bangs endow more volume, emphasizing the relaxed beauty of long hair.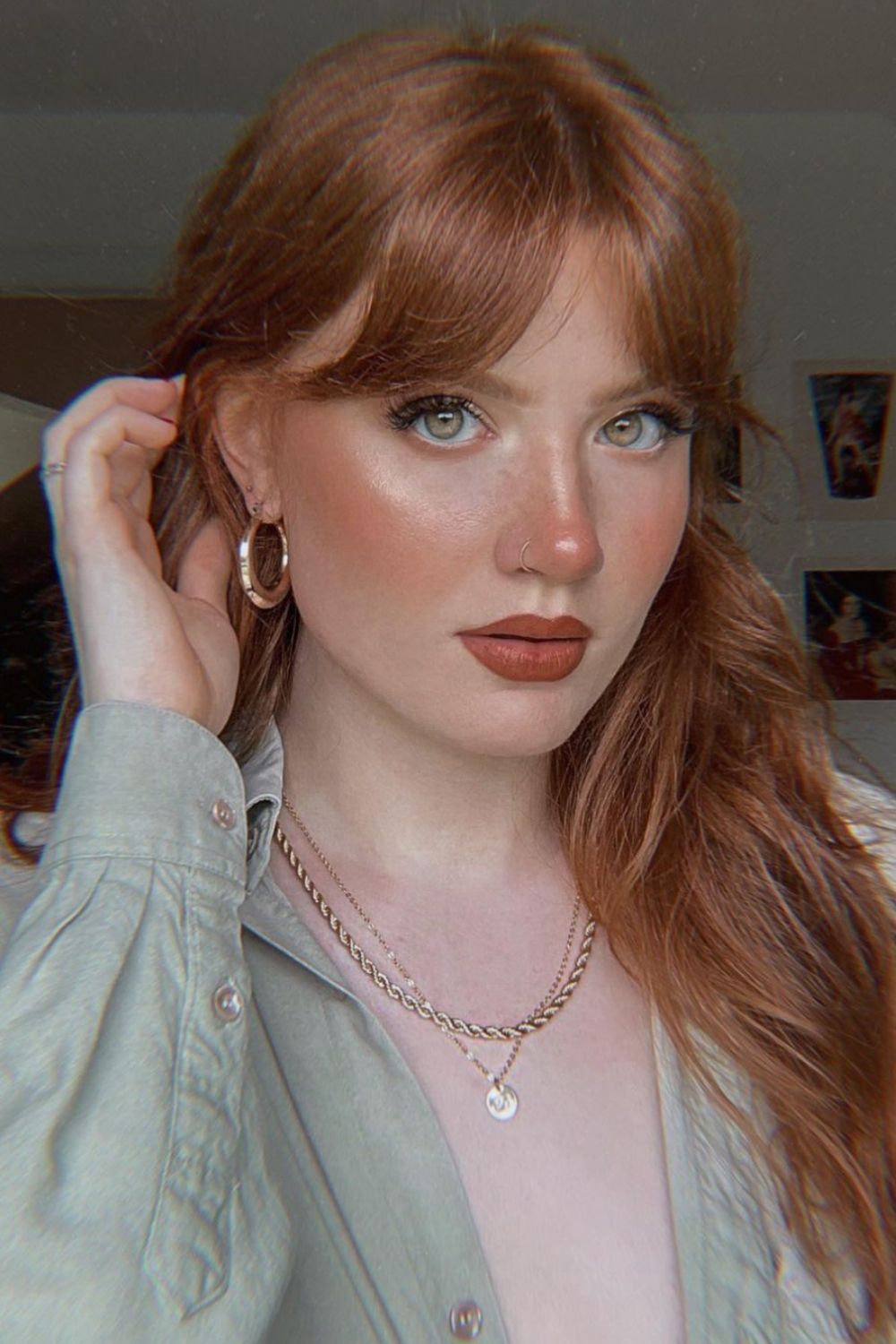 Swoopy Long Curtain Bangs
A hairstyle suitable for office or evening date. The beautiful loose wave and soft curtain bangs look rich, healthy and complement your natural beauty.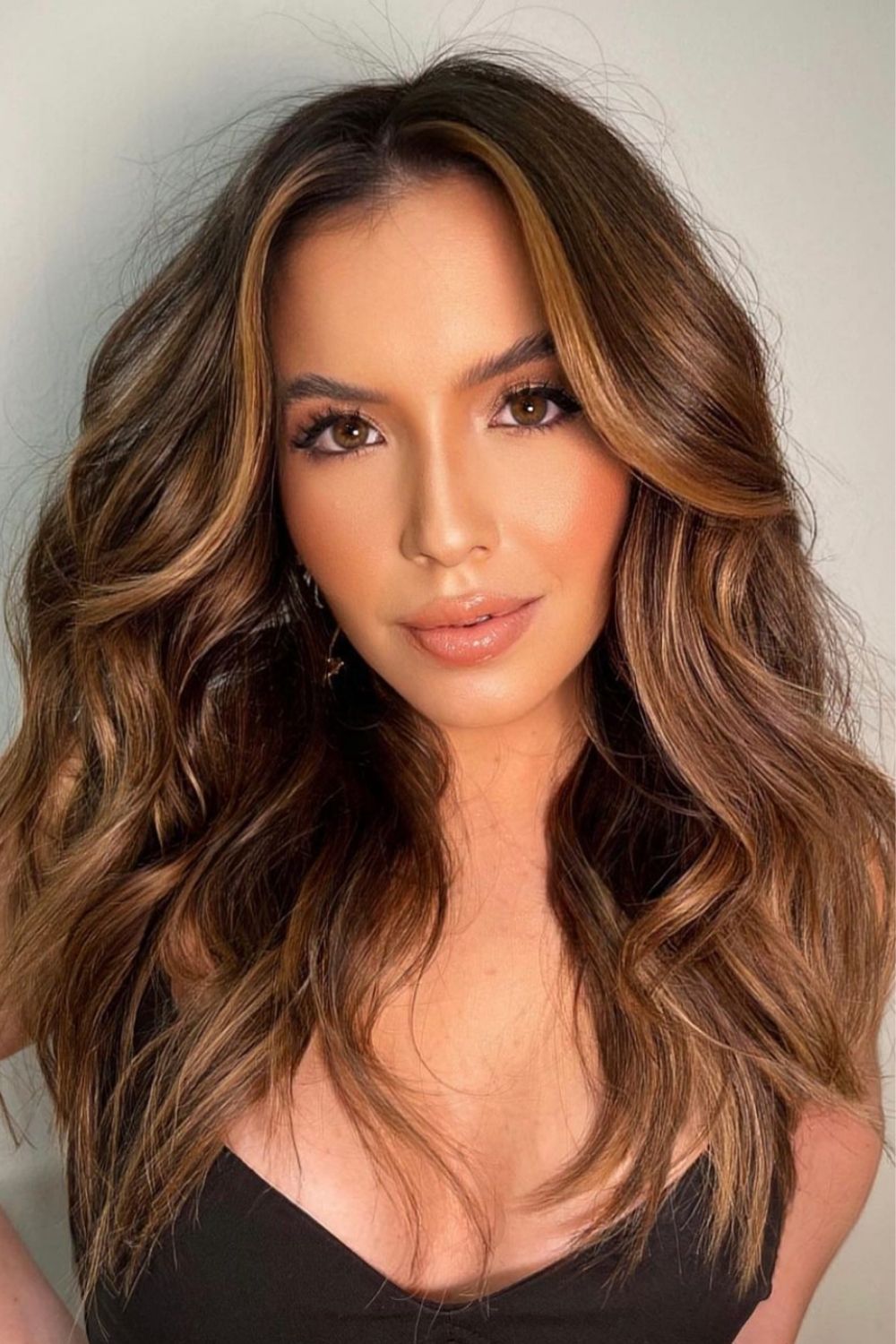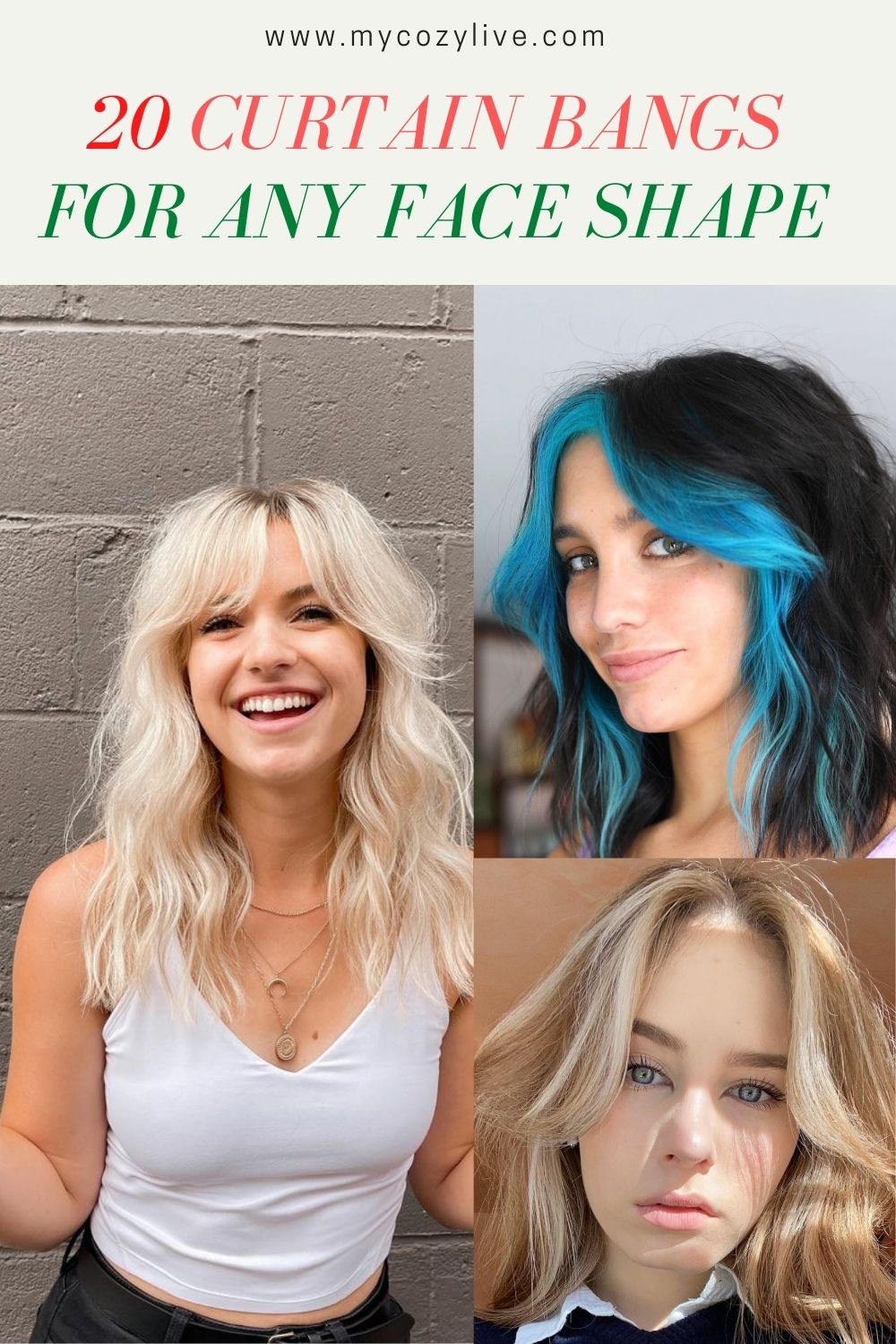 Straight Curtain Bangs with Highlights
Bangs may highlight the color of your eyes. This hairstyle looks fashionable and relaxed, suitable for work or entertainment.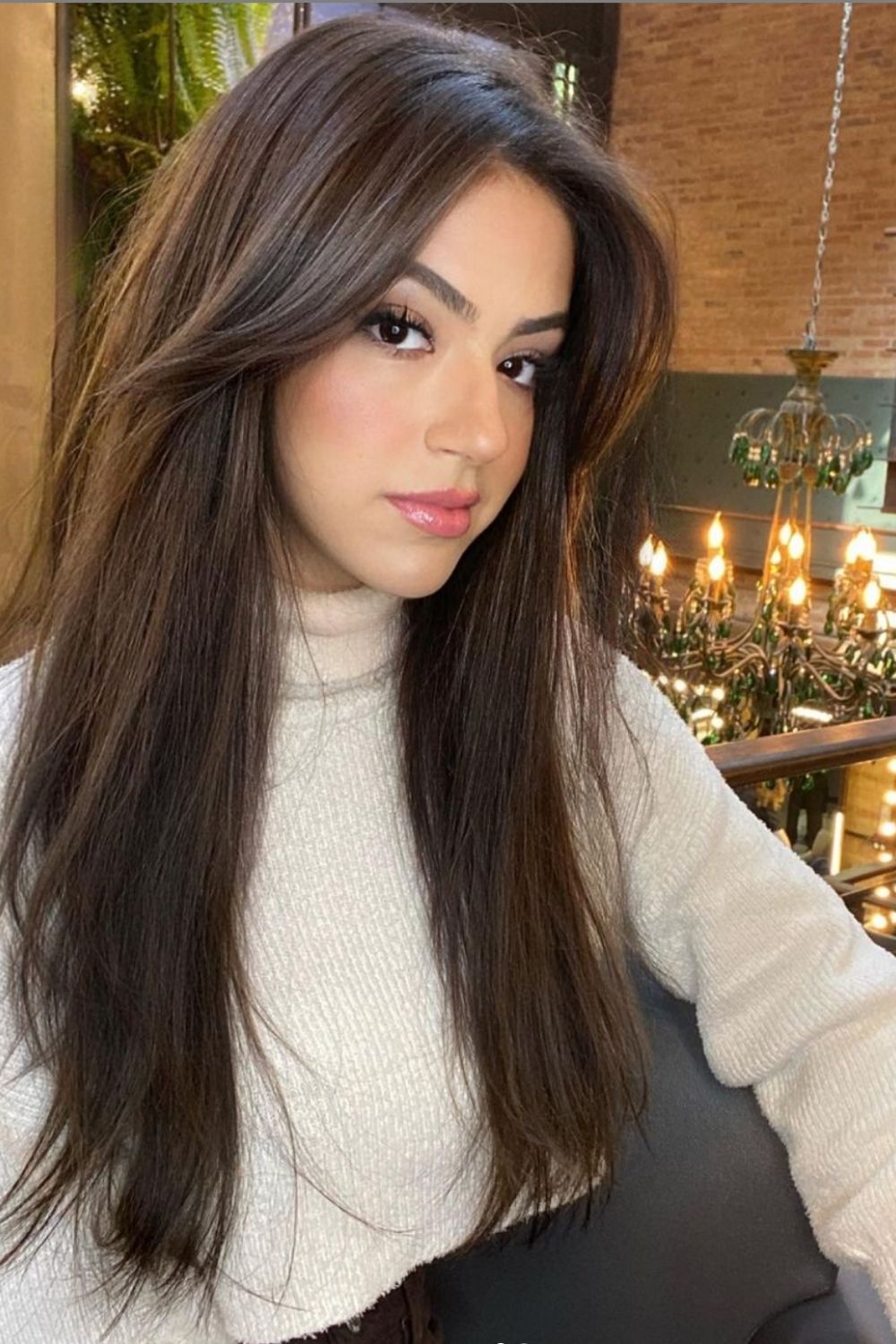 ash blonde curtain bangs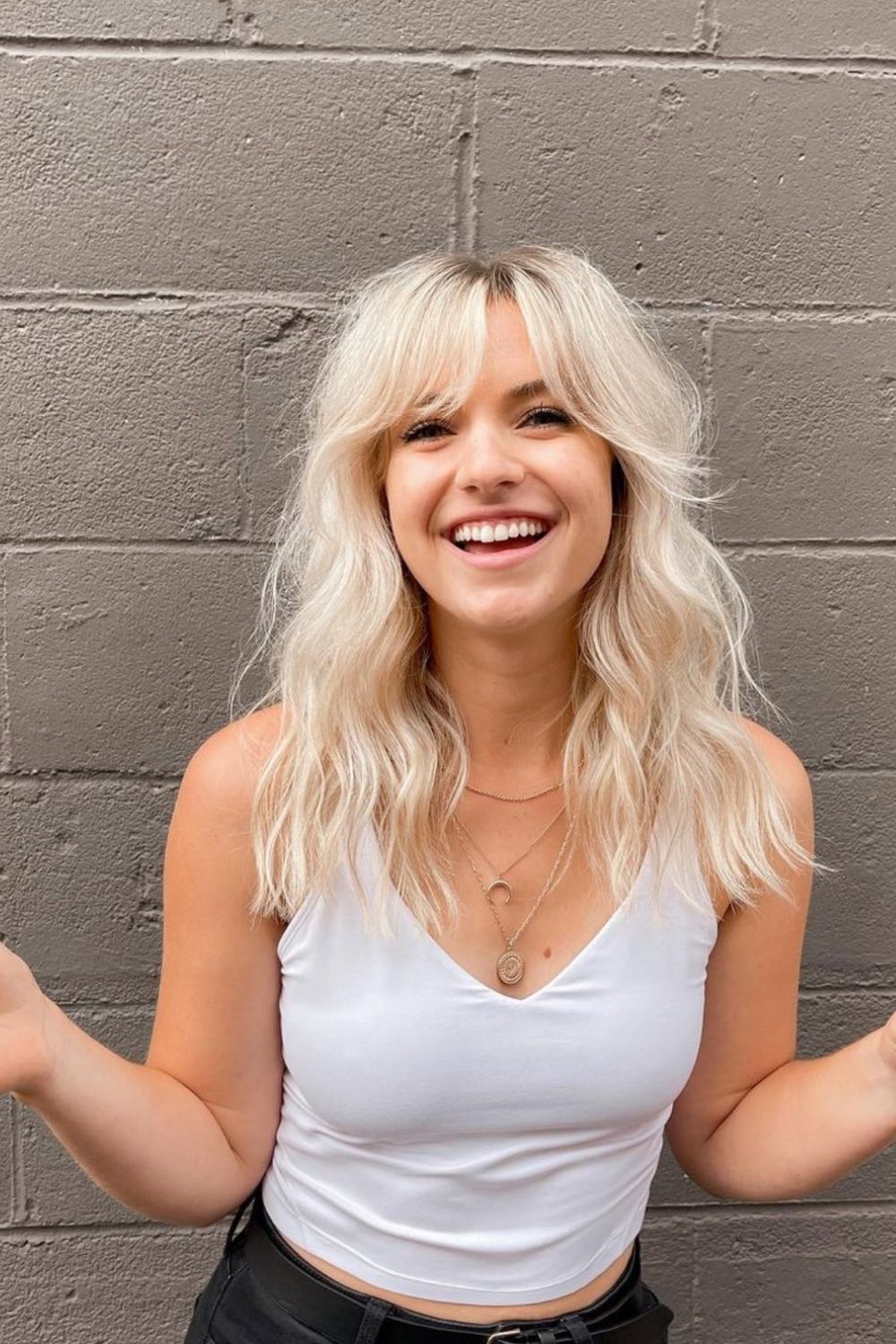 Best curtain bangs for long hair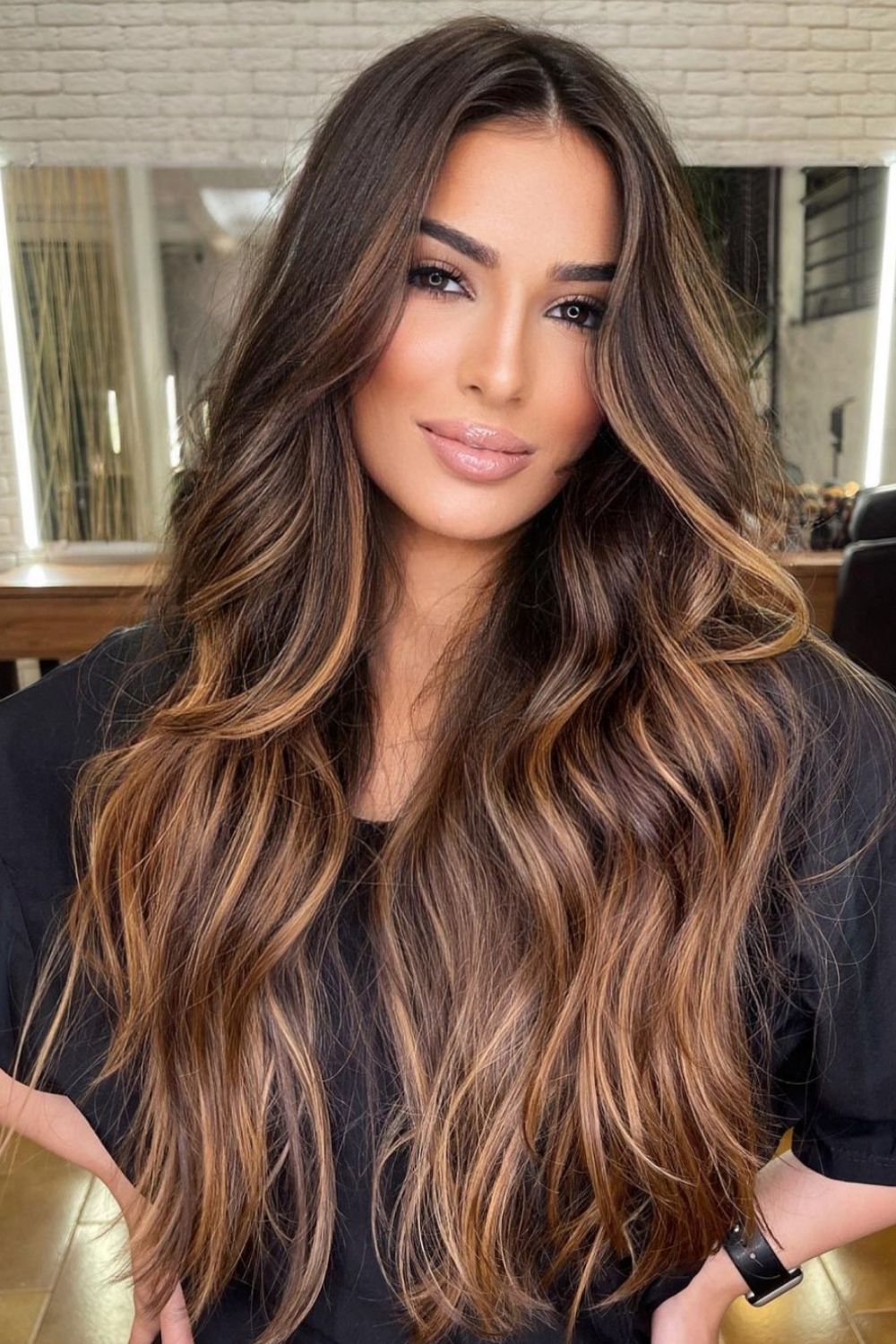 layered haircut with fringe and curtain bangs
Bangs are suitable for your hairstyle and face shape. The good news is that almost any woman can cut this fancy hairstyle. Curtain bangs can be customized, ideal for any face shape. They also deviate from the center, causing the illusion of deviation.
Different from ordinary bangs, curtain bangs or Bardot bangs are bangs in the 70's style, separated in the middle and outlined the face shape. The length extends downward along the cheekbone and chin line, highlighting these features. Their maintenance costs are not high, and they are widely used.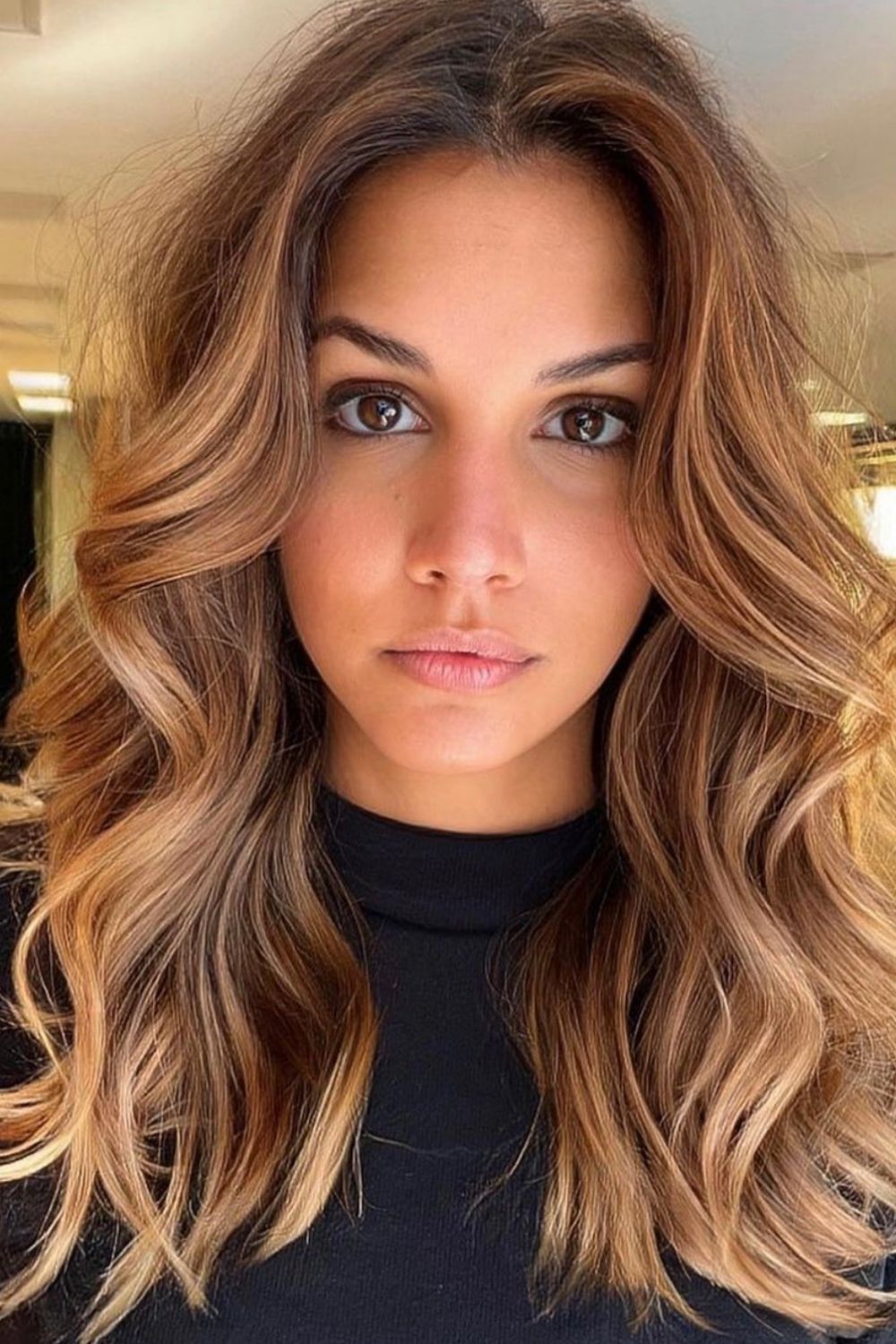 Shoulder length haircut
For laymen, "Curtain bangs" are the kind of fluffy and effortless bangs. As the name implies, these kinds of bangs perfectly outline your face, just like the effect of curtains and windows. This hairstyle originated in the 1960 s and 1970 s (think Jane Birkin (Jane Birkin). Still, today's hairstyle is suitable for all kinds of styles and materials: messy waves, curly hair, smooth, fluffy hairstyle, high horsetail, everything.
Emily Heather (Cutler Salon), a stylist at Cutler Salon (Emily Heser) in New York, said: "curtain bangs are the doors of bangs because they are super versatile." "They are long enough to stay long, or they can be caught with clips, but you can also cut them short." This style has gradually become the favorite of celebrities and Instagram girls with its relaxed atmosphere.
Related : 21 Astonishing French Bob Haircuts With Bangs Ideas 2021 you'll love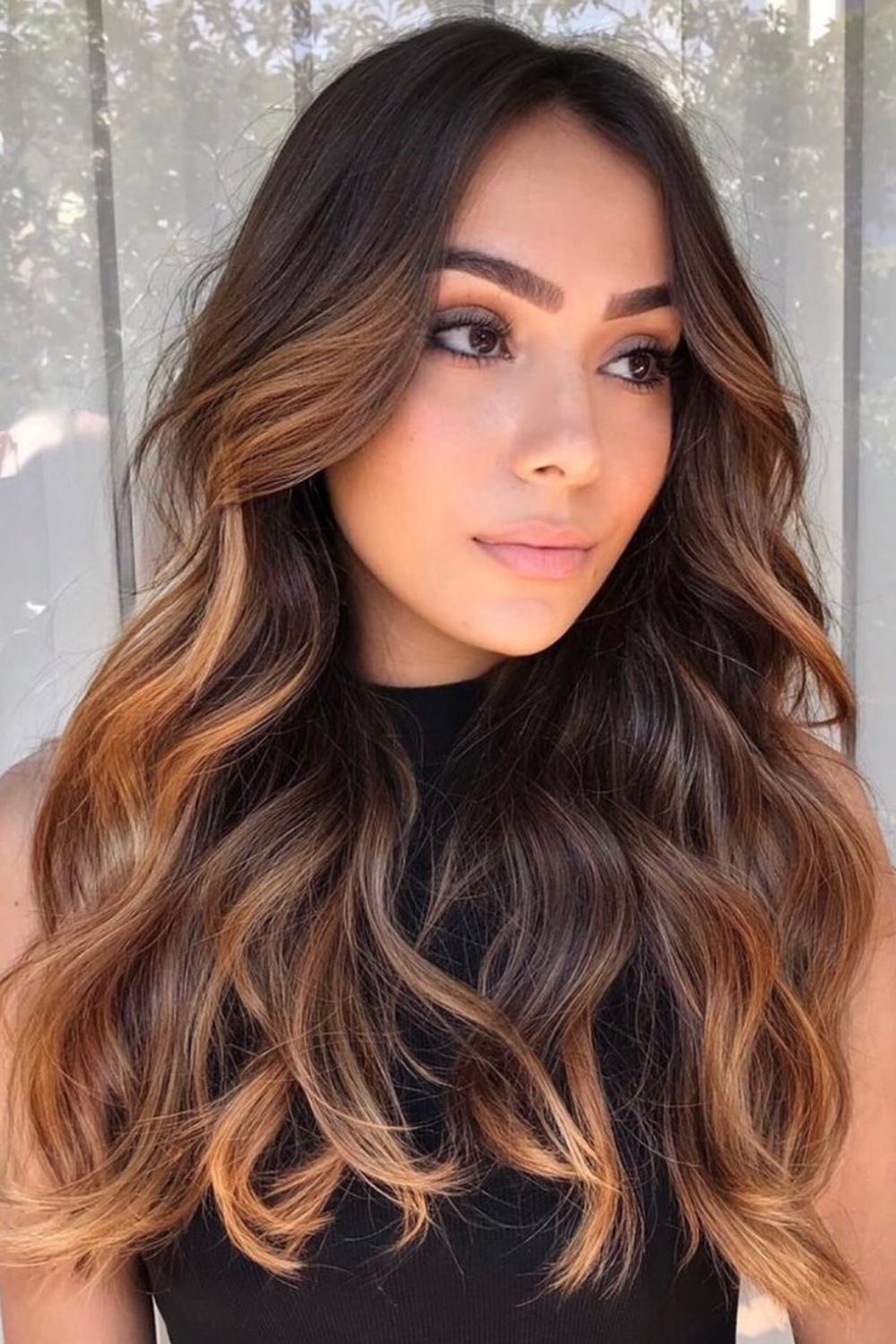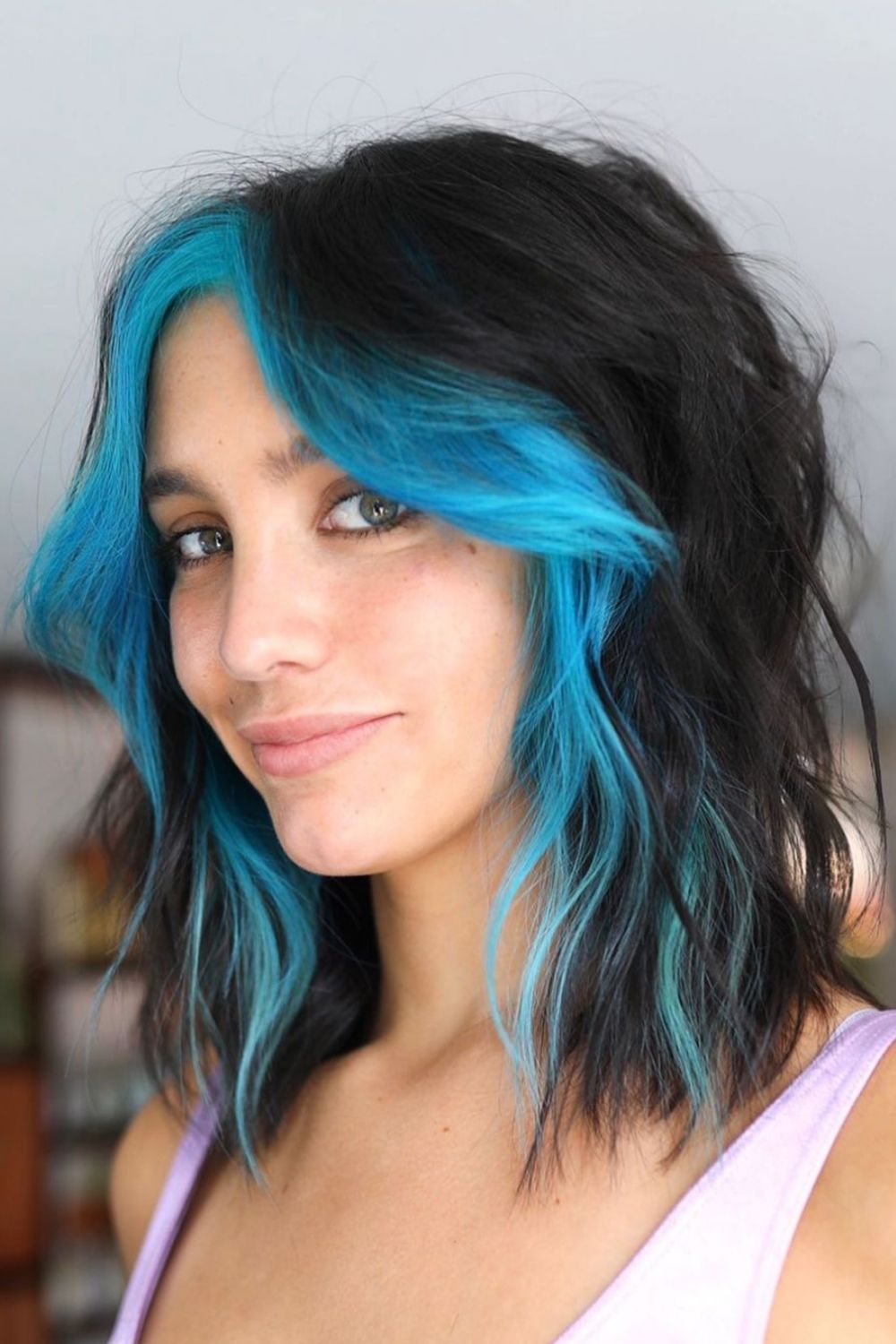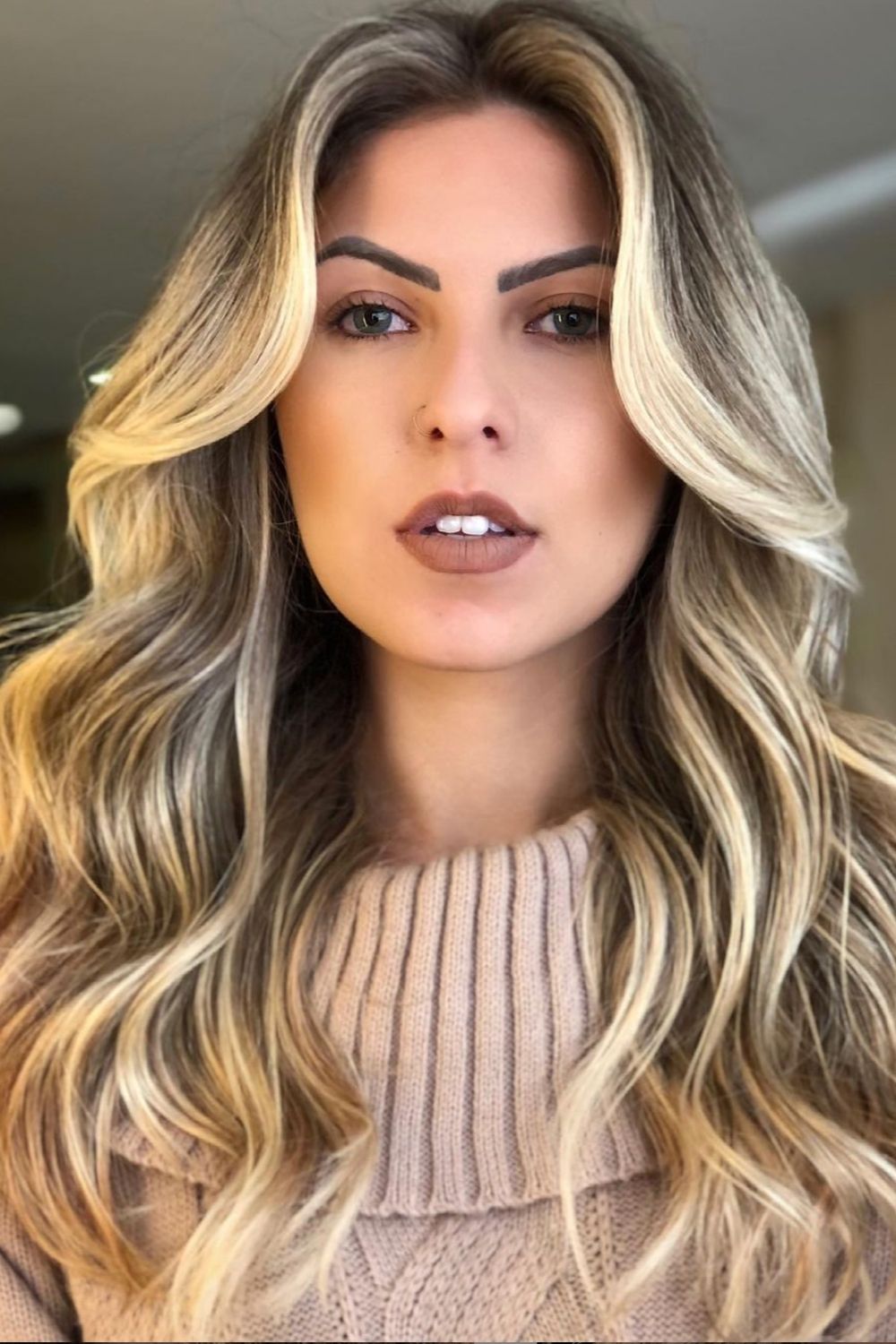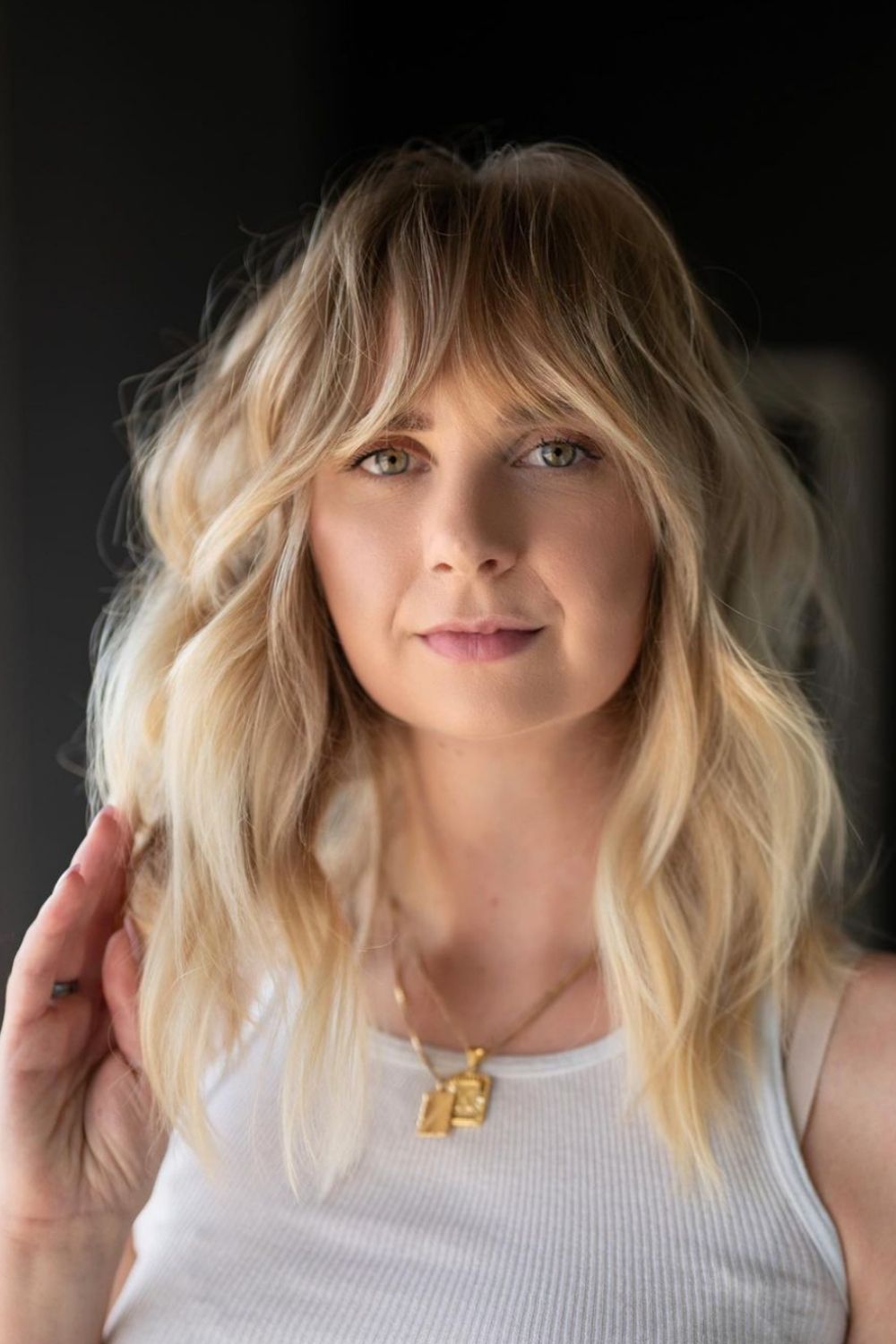 Blonde highlight curtain bangs
Since I got bangs, I have made it my mission to publicize how good they are. Whenever someone asks me if they should get bangs, I will answer firmly, yes. Regardless of a person's hair type, hair length, or face shape, I assure them that they can cut off the bangs.
Related : Short Blonde Hairstyles | the 35 trendiest short bob haircuts