Bohemian or boho style kitchen decoration is known for its eclectic and free-spirited approach to design. It is characterized by a mix of vibrant colors, textures, and patterns, as well as an emphasis on natural materials and unique decor items.
Here are some key elements of boho style kitchen decoration:
1. Colors:
Boho style kitchens often feature bold, bright colors, such as red, orange, turquoise, and green. These colors are often mixed and matched in unexpected ways to create a lively and playful atmosphere.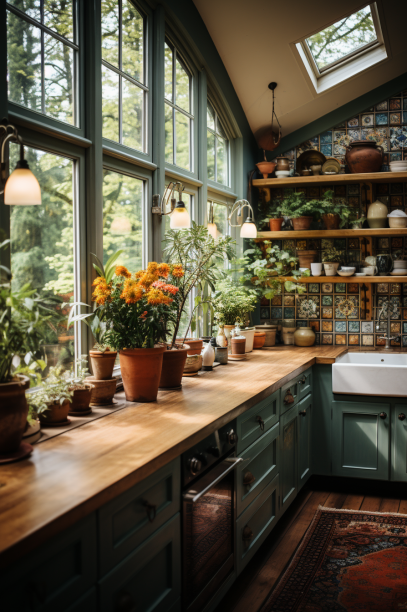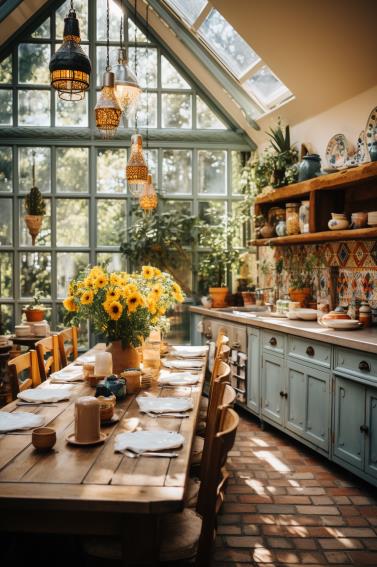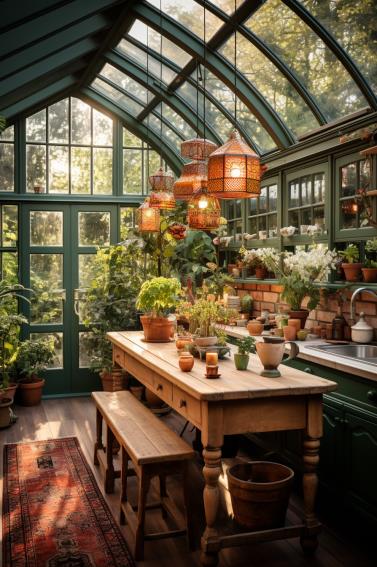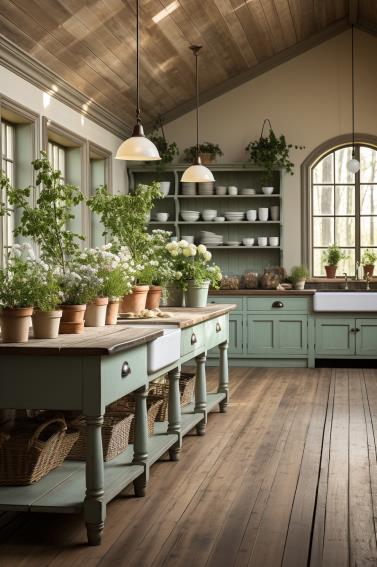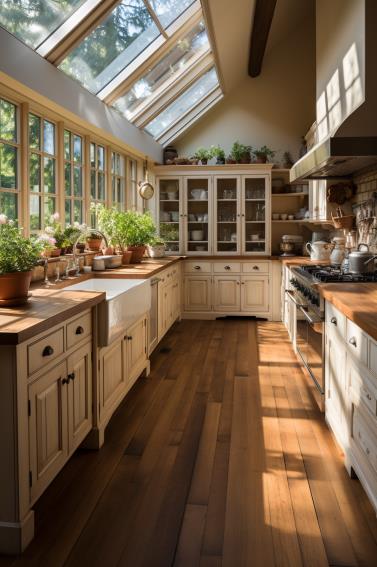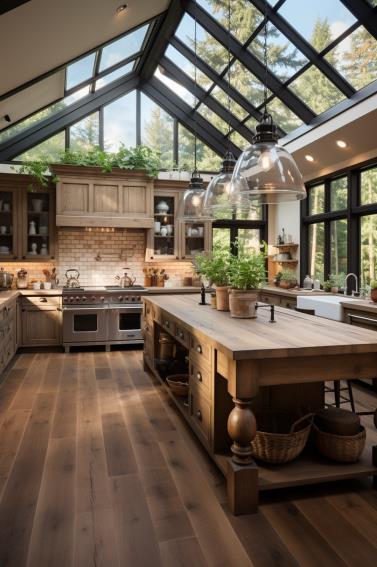 2.Textures:
Texture is an important element in boho style kitchens. Natural materials like wood, rattan, and woven fabrics are used to add depth and interest to the space. This can be achieved through the use of woven baskets, macrame plant hangers, textured rugs, and decorative pillows.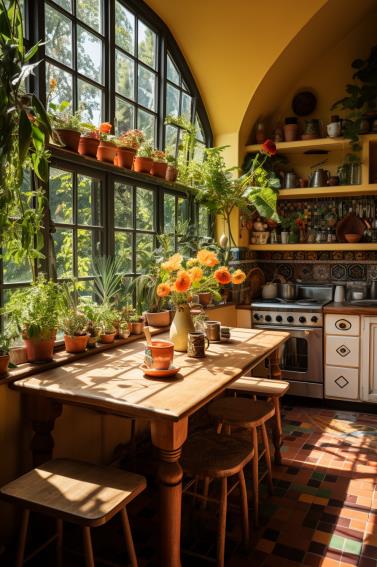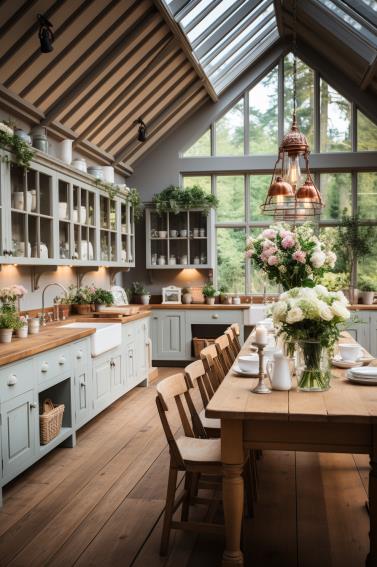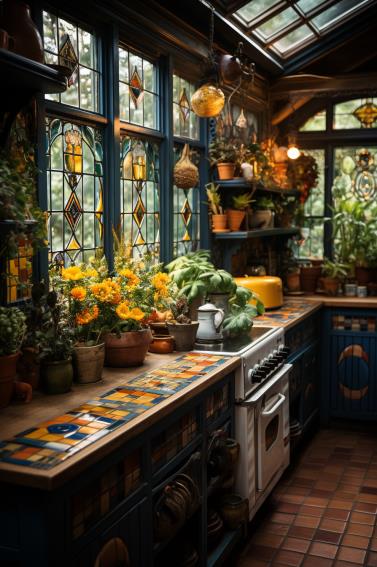 3. Patterns:
Boho style kitchens often incorporate a variety of patterns, including geometric prints, floral designs, and tribal motifs. These patterns are often mixed and matched to create a layered and eclectic look.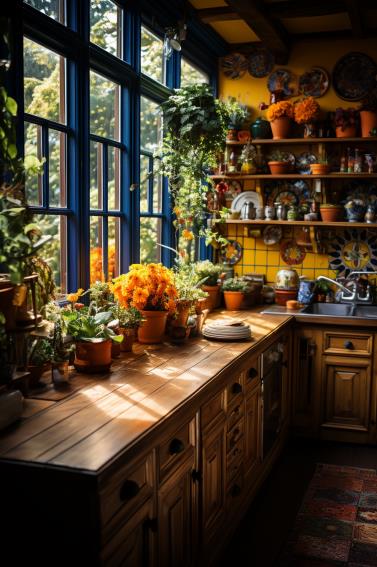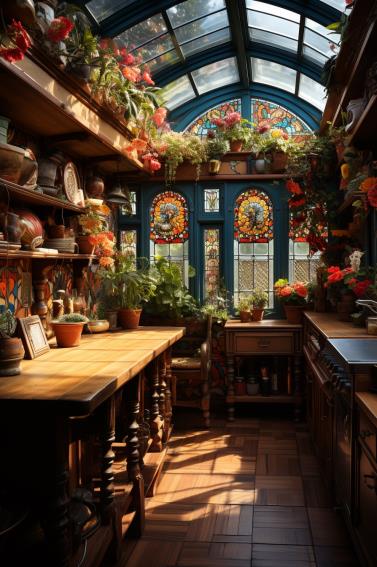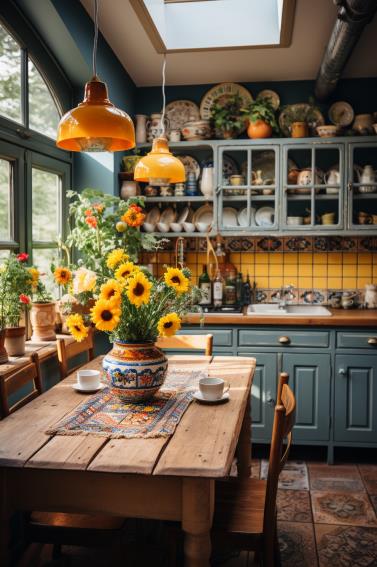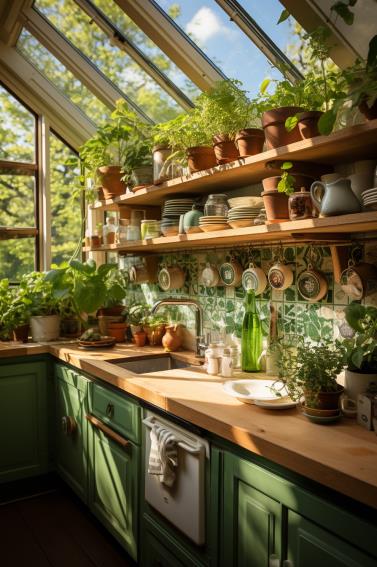 4. Plants:
Plants are a key element of boho style kitchens, adding life and color to the space. Hanging plants, potted herbs, and succulents are popular choices, as they add a natural touch and can be used for cooking.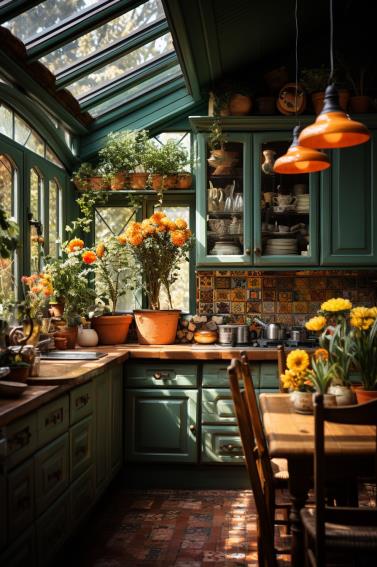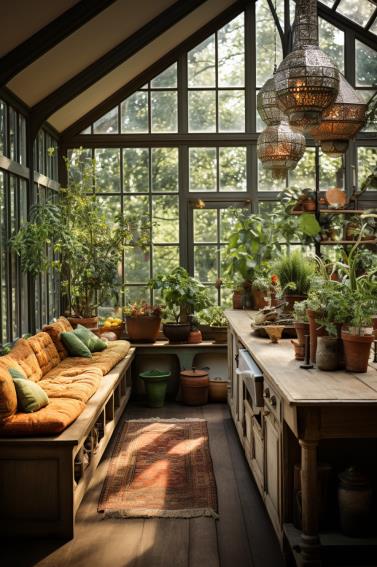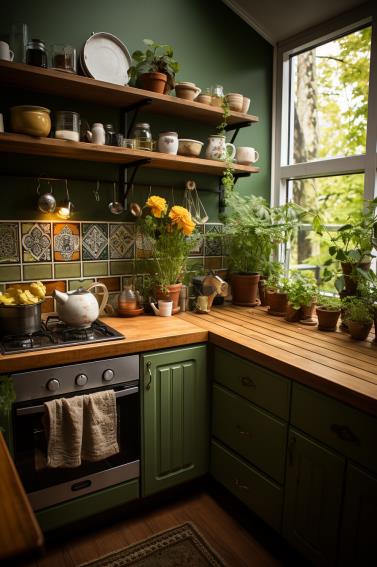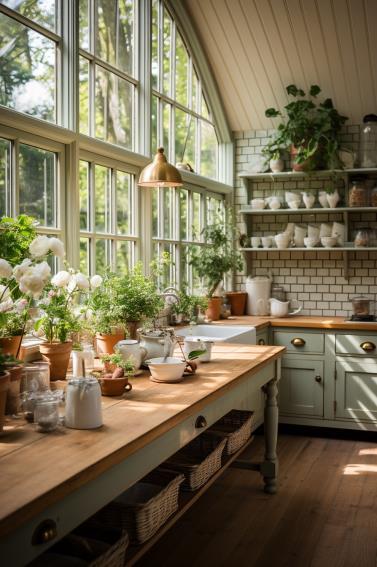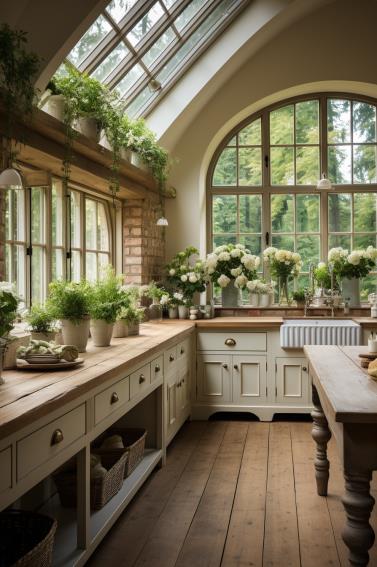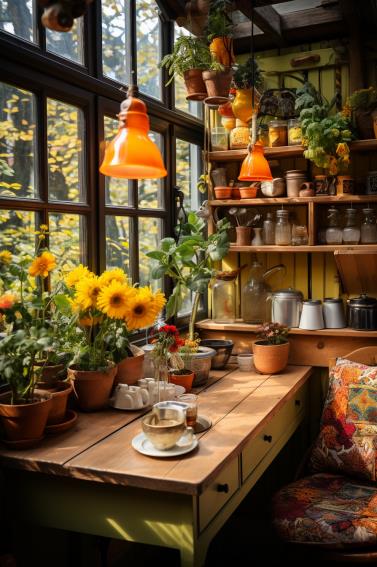 5. Vintage or eclectic decor:
Boho style kitchens often incorporate vintage or eclectic decor items, such as antique dishes, mismatched chairs, and colorful glassware. These items add personality and charm to the space, and can be sourced from thrift stores, flea markets, or antique shops.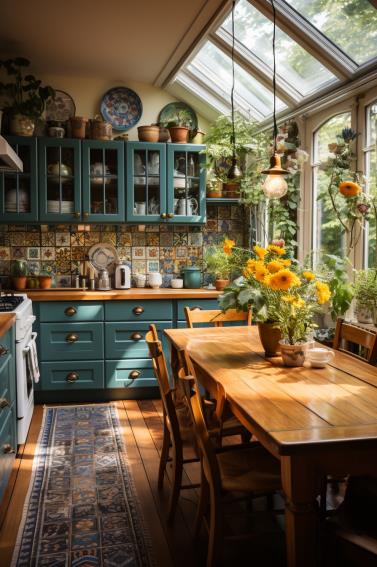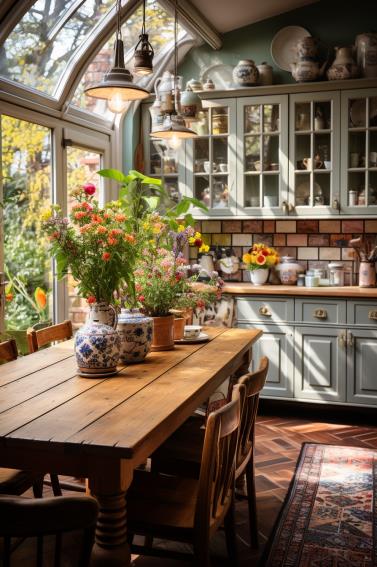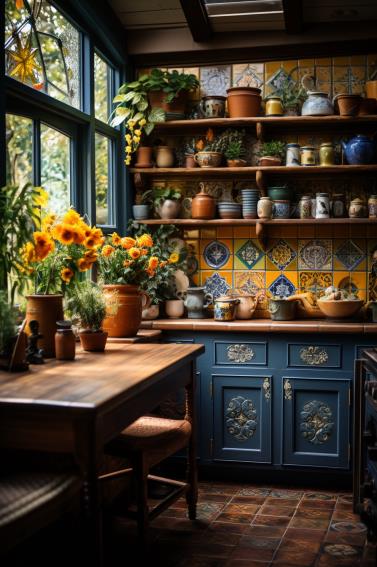 Overall, boho style kitchen decoration is all about creating a unique and personalized space that reflects the homeowner's individual style and personality.