A gorgeous bohemian bedroom decoration can help you express your personality. Reach out to the hippie trapped inside you and create a unique atmosphere in your bedroom that is not only creative and fun but warm and cozy.
What is a Boho-themed bedroom?
A boho-themed bedroom where colors, layers, textures, and patterns come together comfortably to create a quirky décor. You can find unconventional color combinations and favorite keepsakes, including effortless methods and personalized looks.
How do you decorate a small boho bedroom?
Choose neutral tones as the base of the color. The room will appear spacious and bright. This way, it will be easier to merge all the layers and patterns later. For example, earth tones work well with grey textured pillows, off-white rugs, knitted blankets, houseplants, and wooden furniture.
More home decoration ideas
25 Creative Hanging Bed Design Ideas for Romantic Space
30 Cool Home Music Studio Decoration Ideas & Inspiration
Little Greens To Perfect Bohemian Bedroom Decoration
Complete the bohemian bedroom decoration of the bedroom with your favorite houseplants. Your green buddy can help you improve your décor. For example, a cat palm can be a small oasis in your bedroom. Also, these plants are not difficult to care for. Pothos and Philodendron are climbing vines that add movement to the entire décor. Phalaenopsis and peace lilies can be used as colorful accents. Make your green companion feel at home and thrive in its pot. As for famous plant killers, they have the option of cutting bouquets in delicate vases.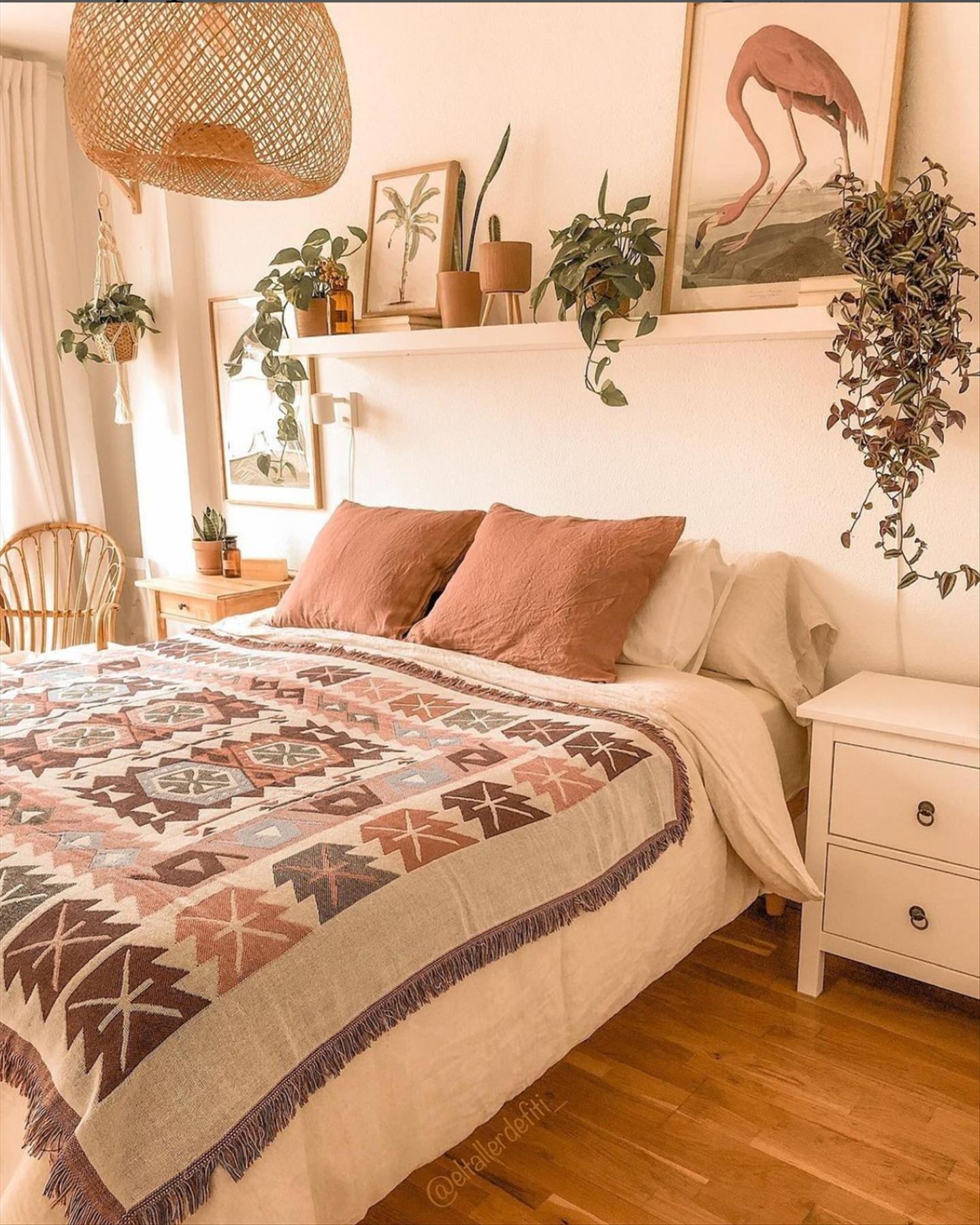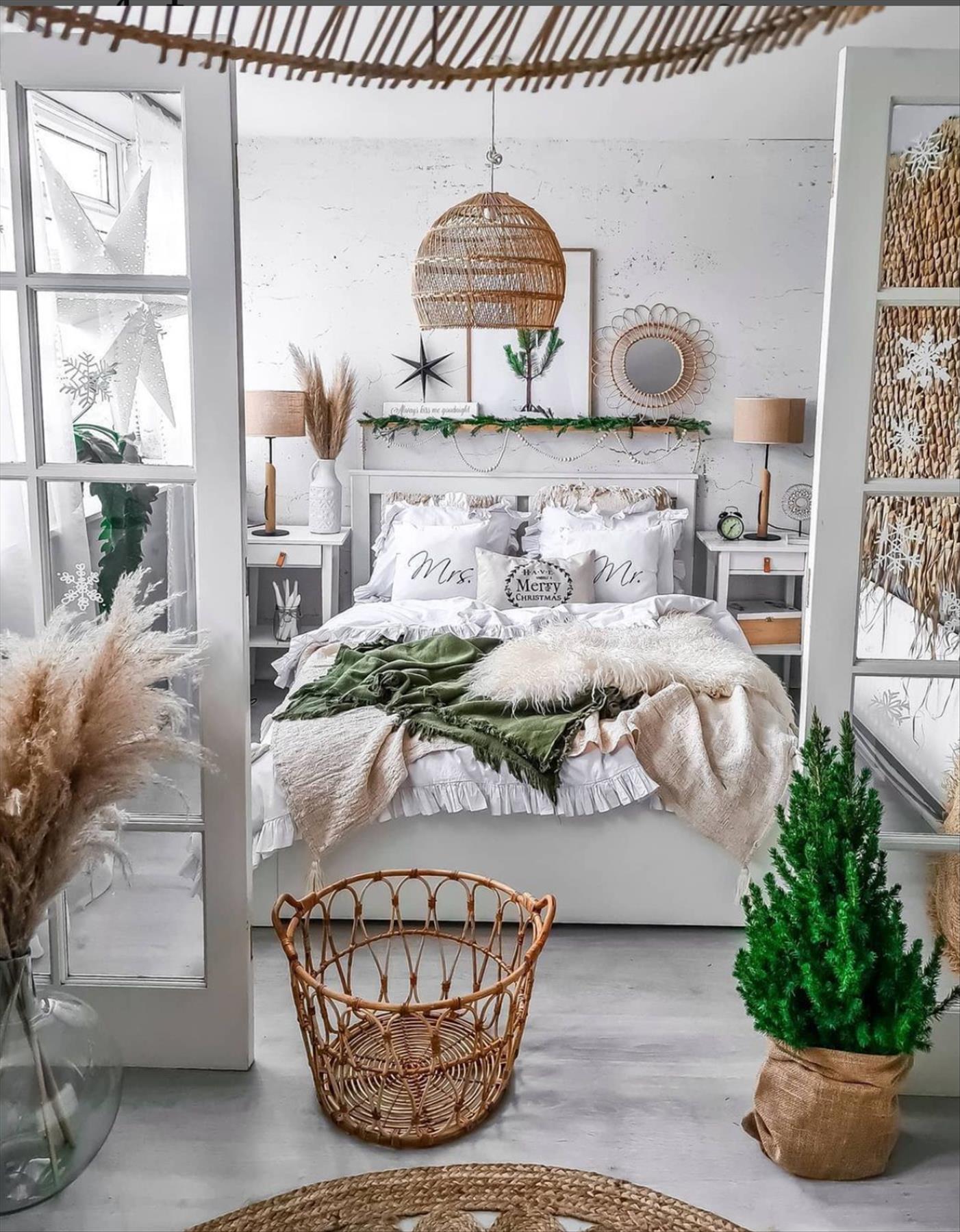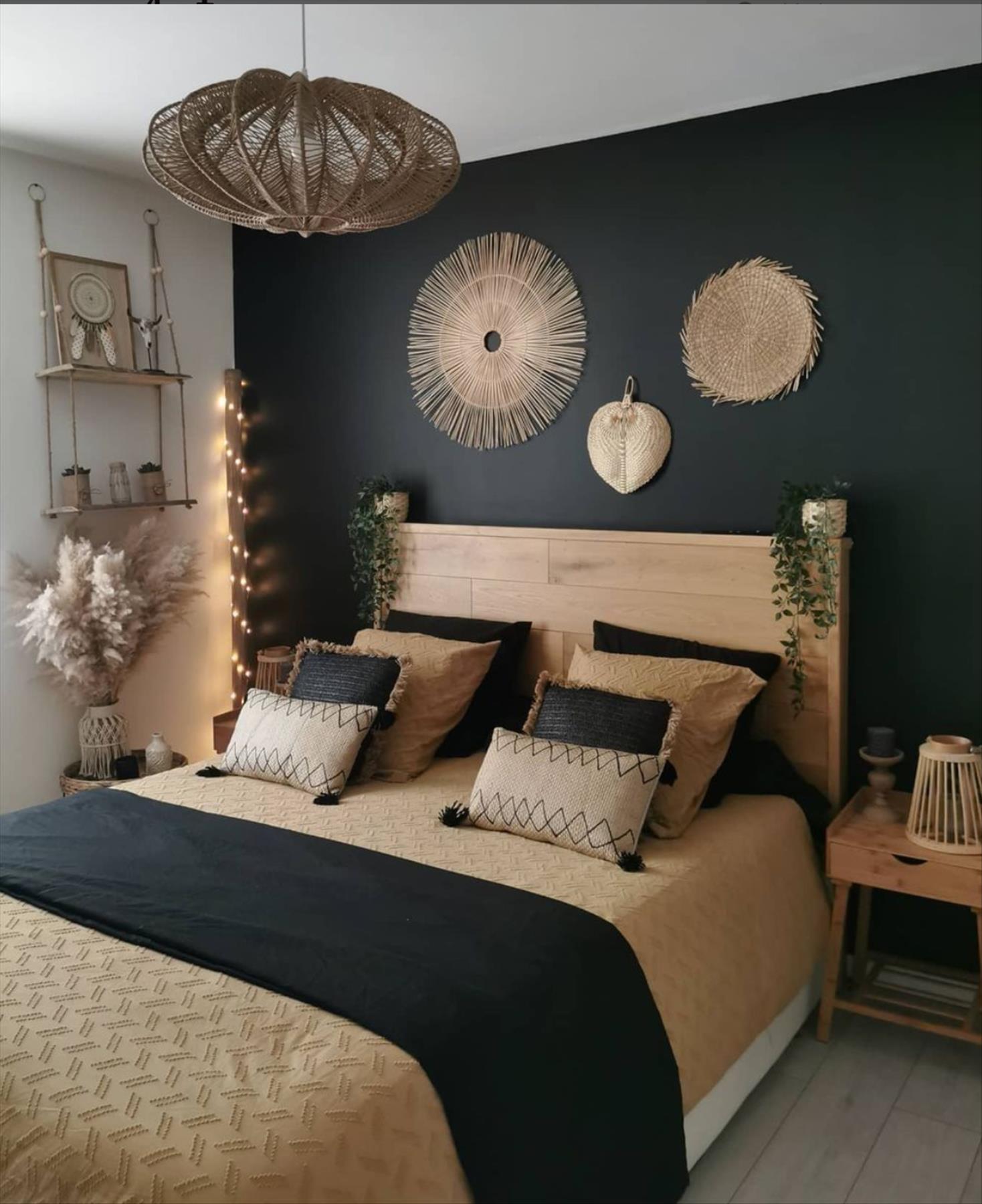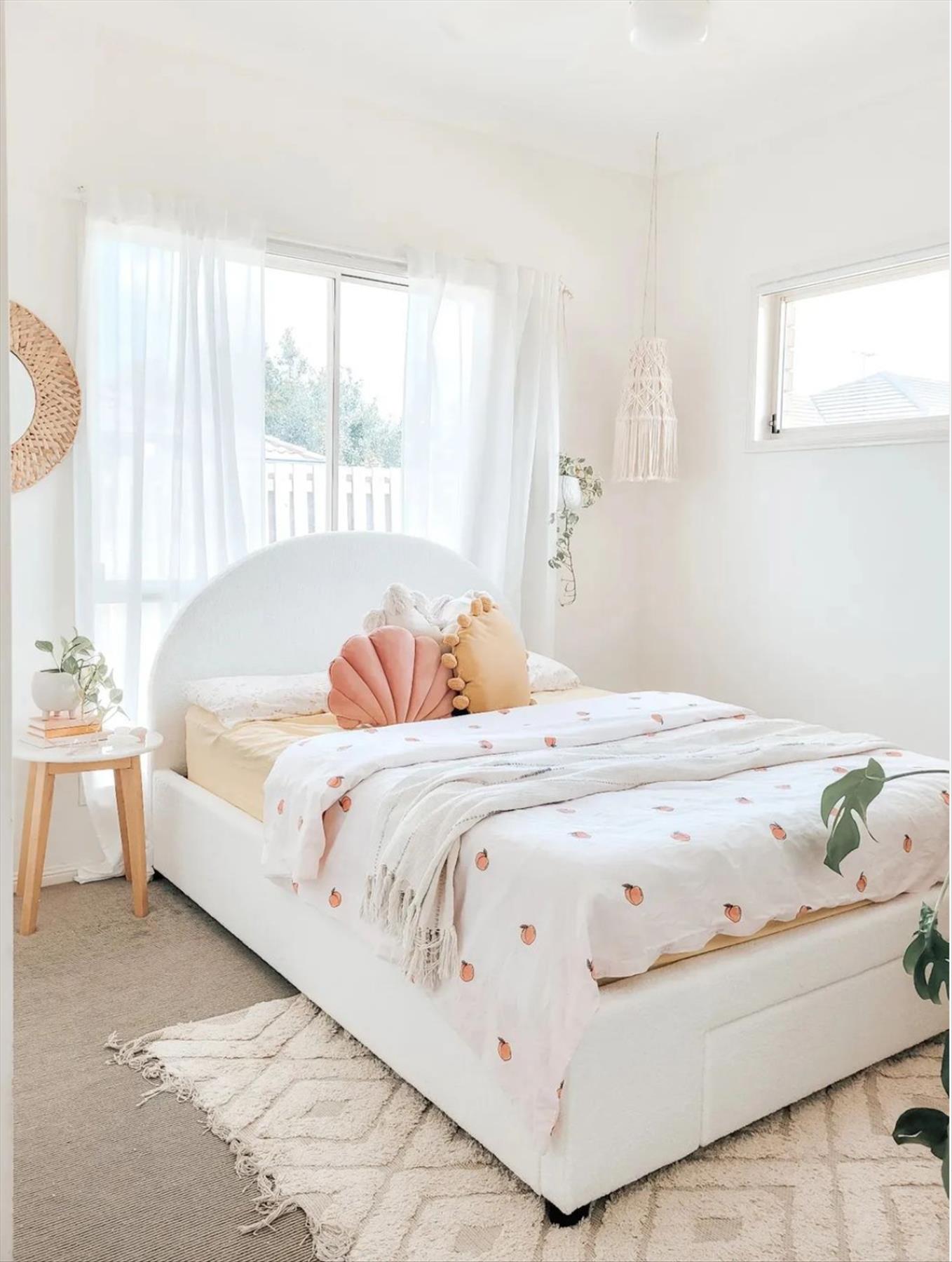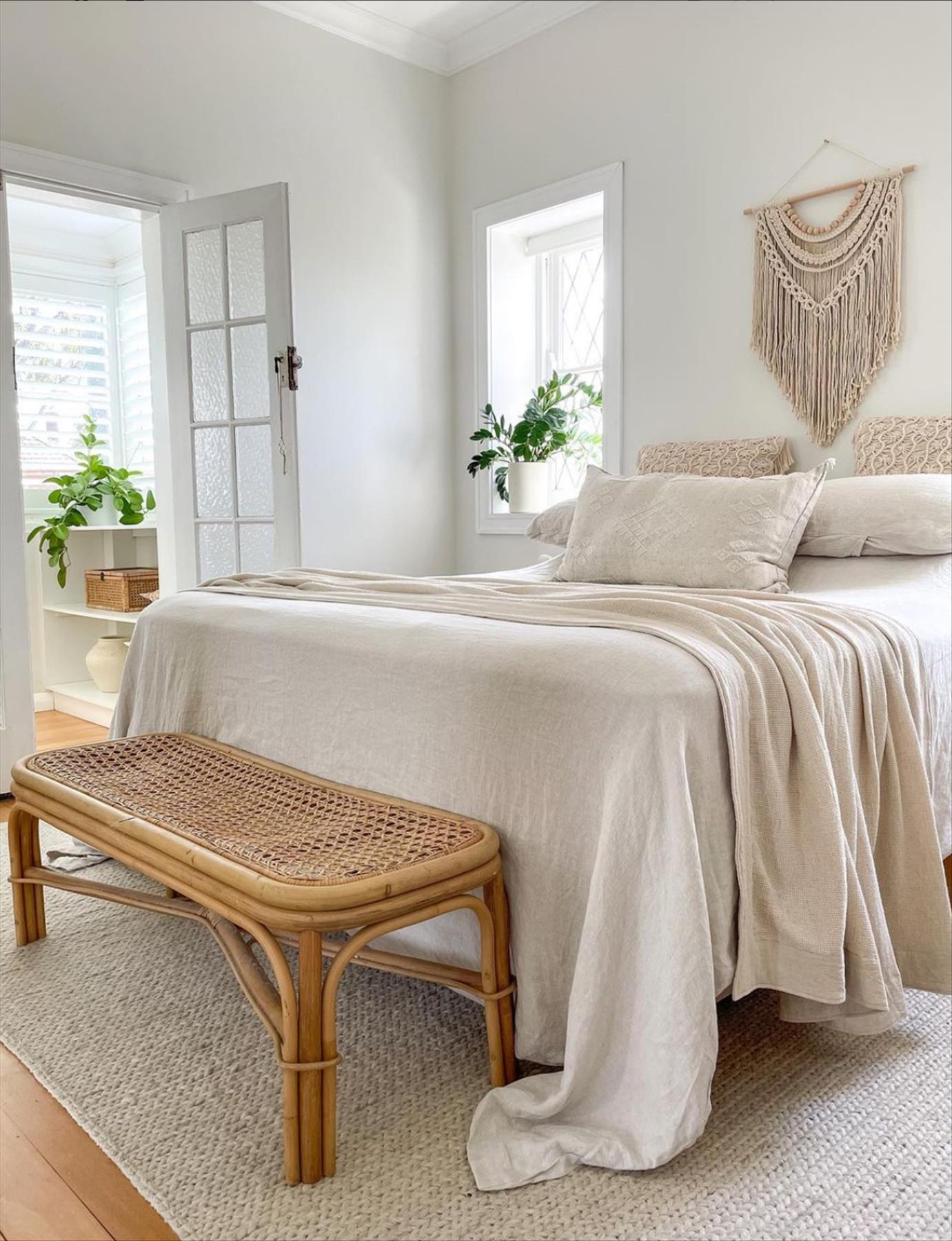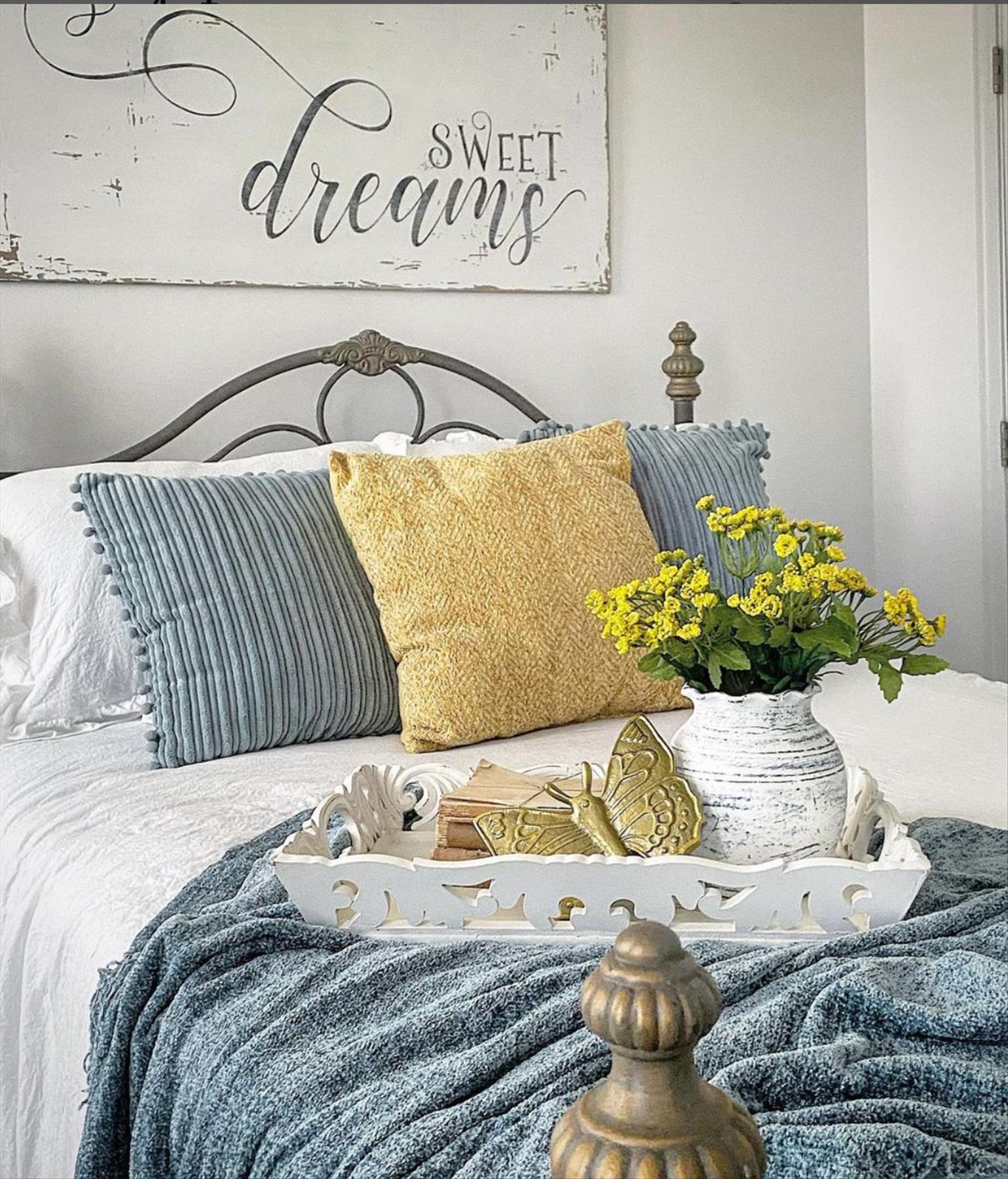 Bohemian Bedroom Decoration Placement
Another thing to consider is where to put the various boho accents. Designers all agree that you can't be too zealous in this situation—conversely, the more boho trim pieces, the better. So don't vacate any corner of the room. Beads, dream catchers, feathers, furs, embroidery, fancy furniture – add whatever you like and put it wherever you want. Compared to other decorating styles with myriad rules, this style makes the boho style stand out.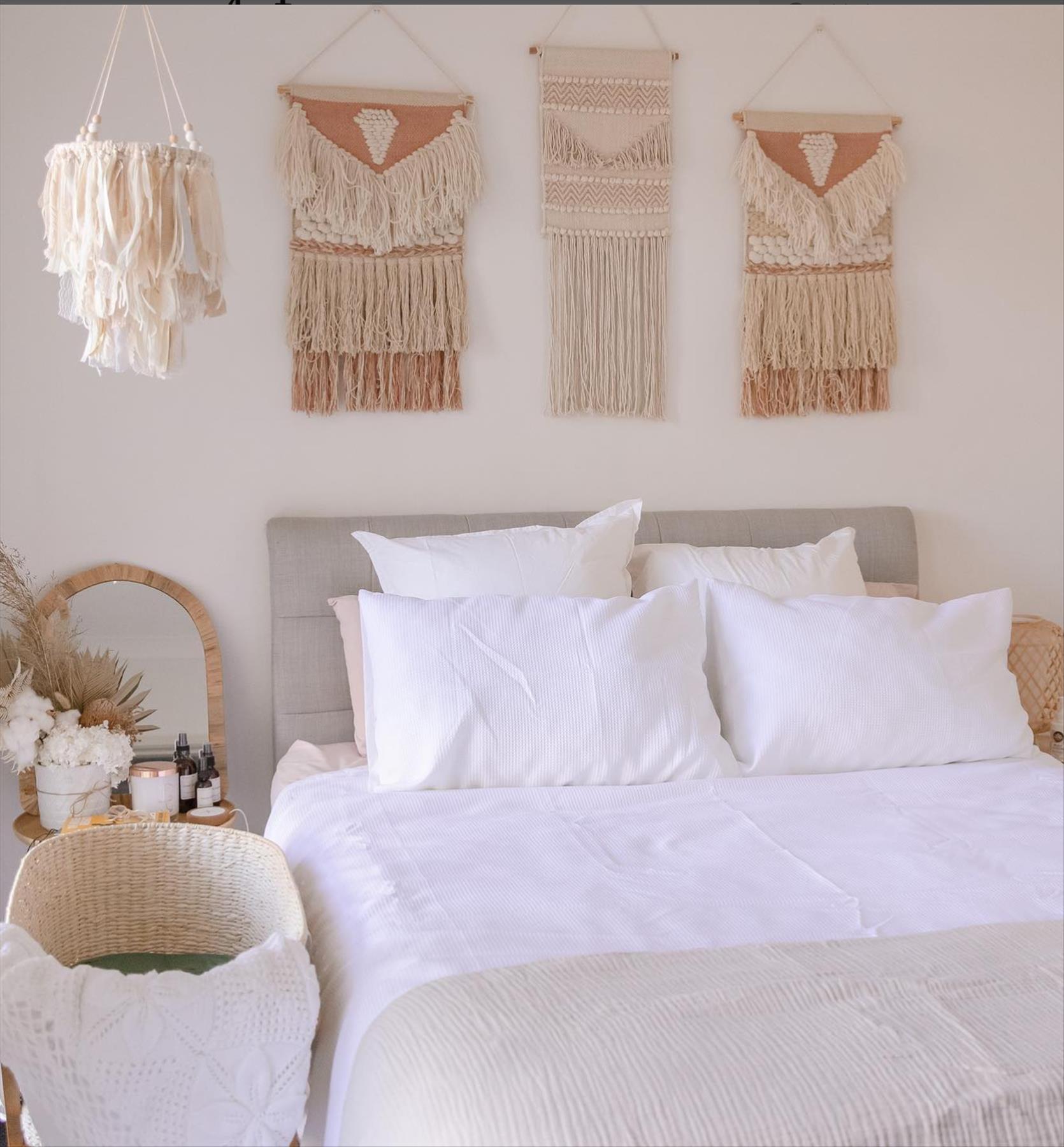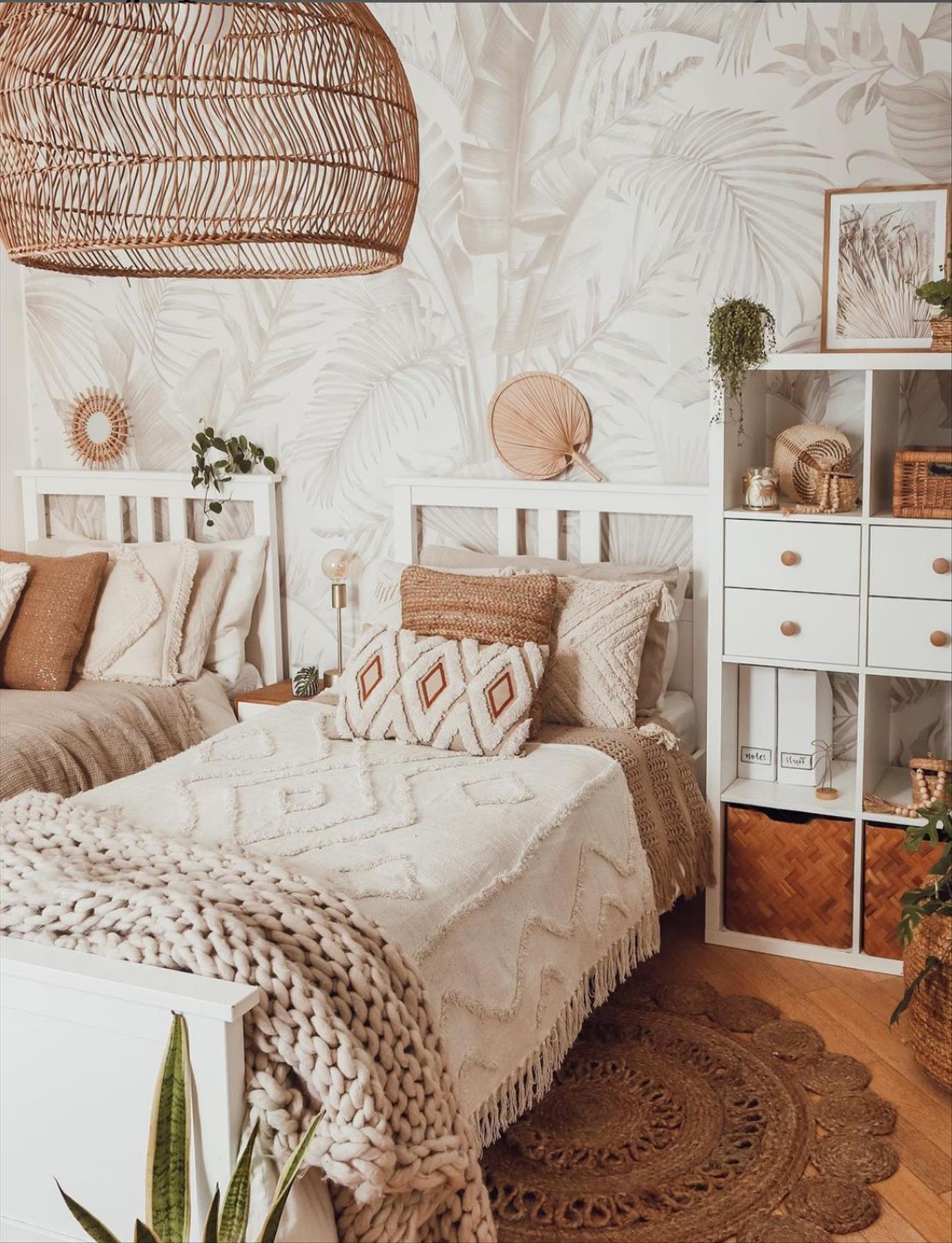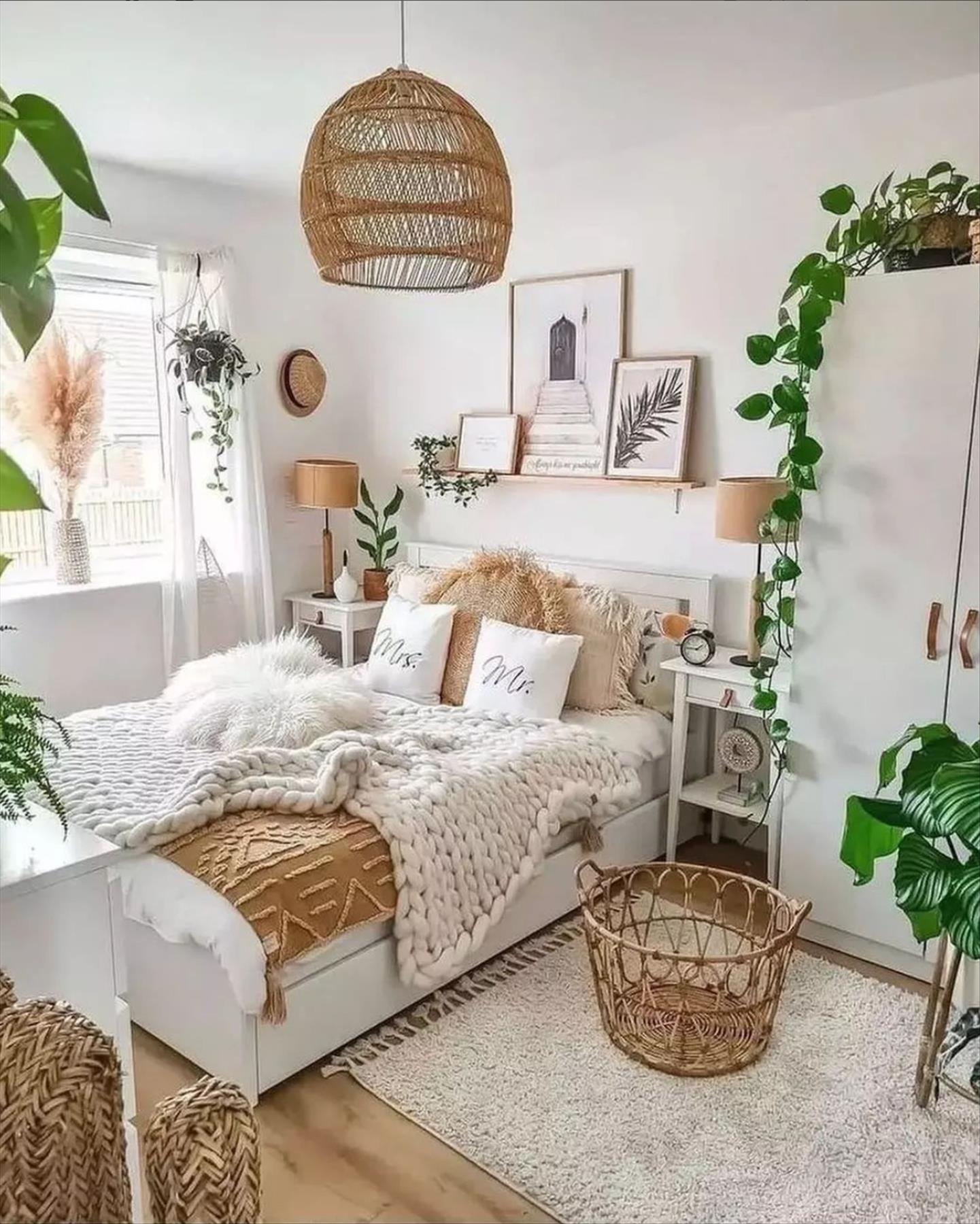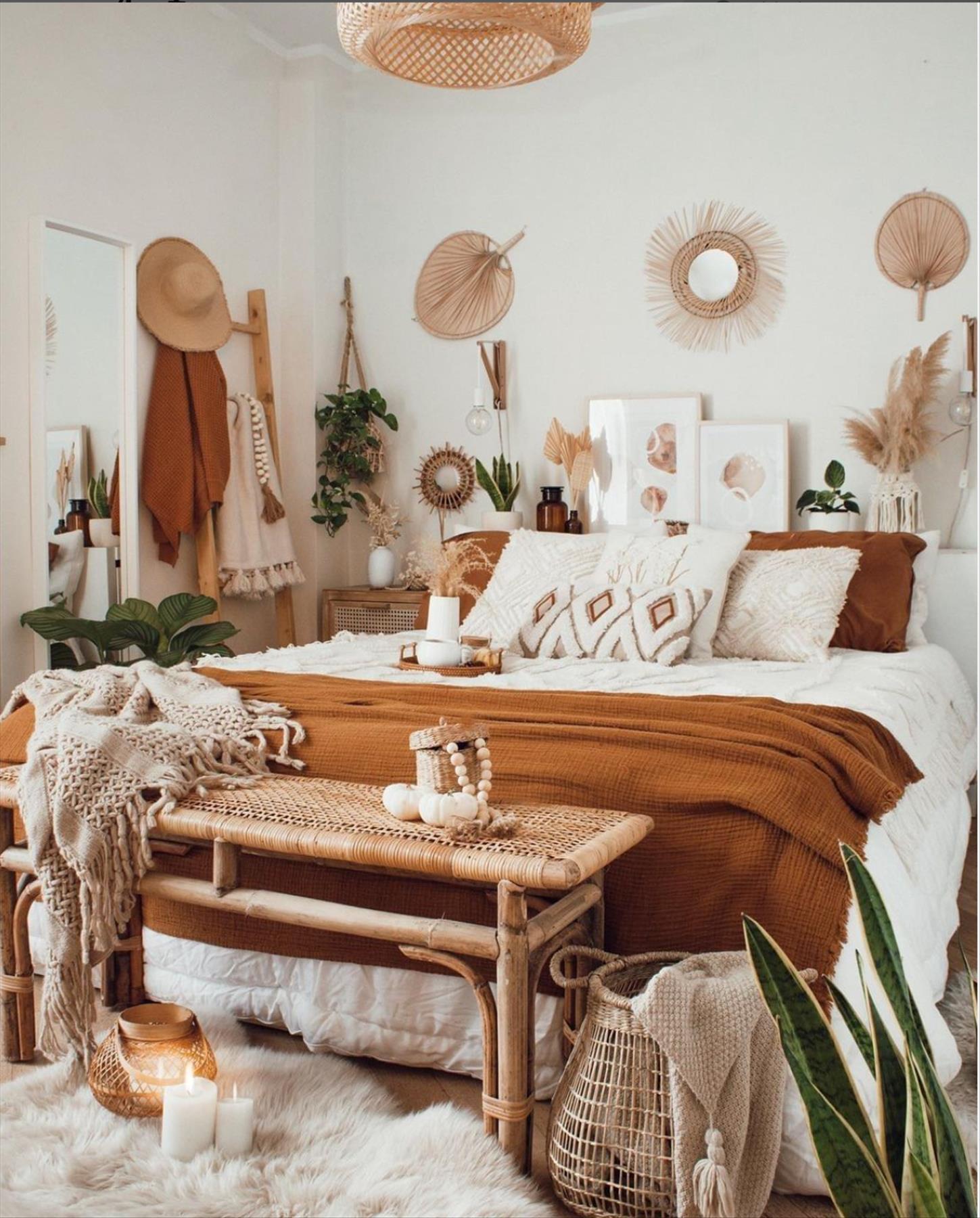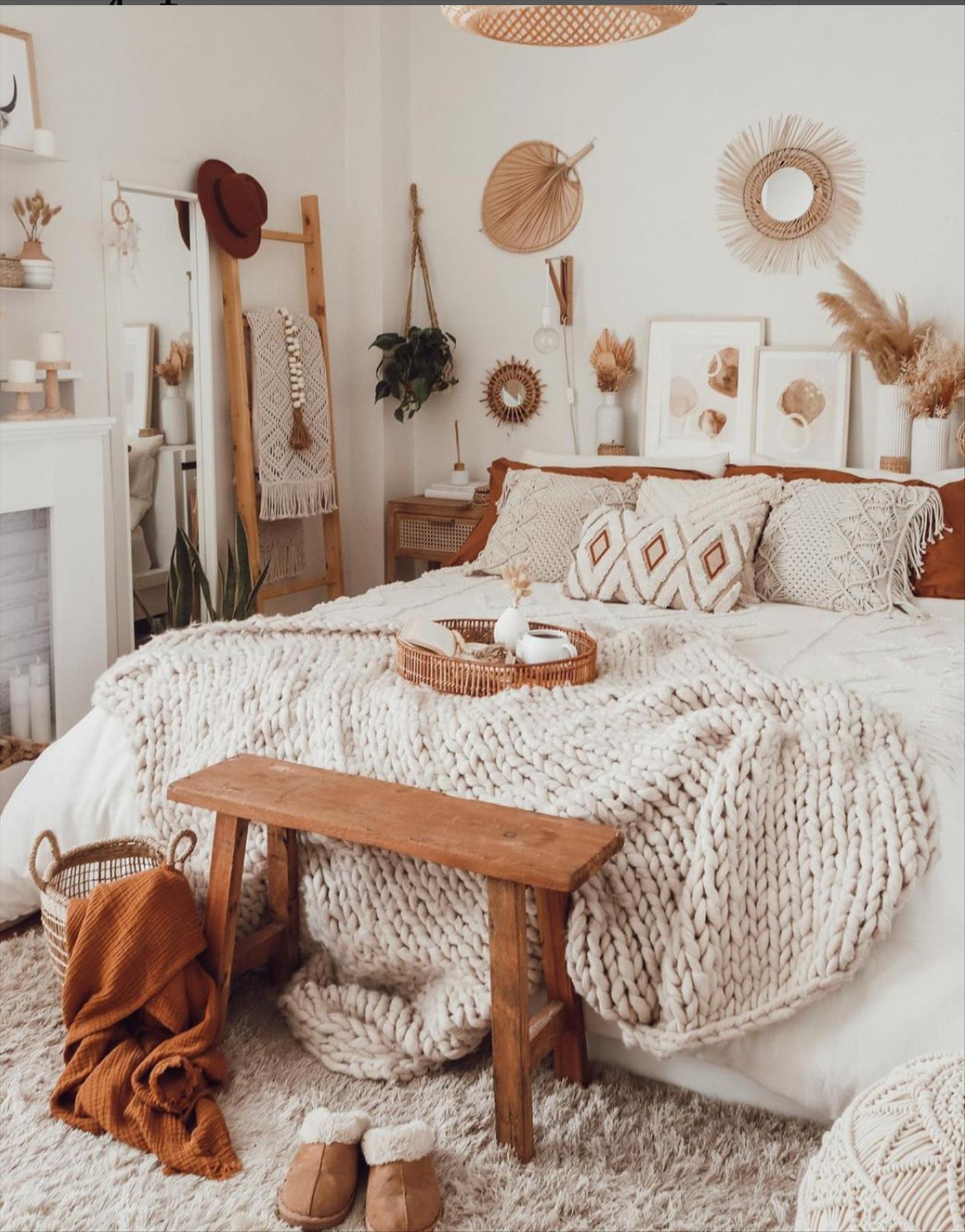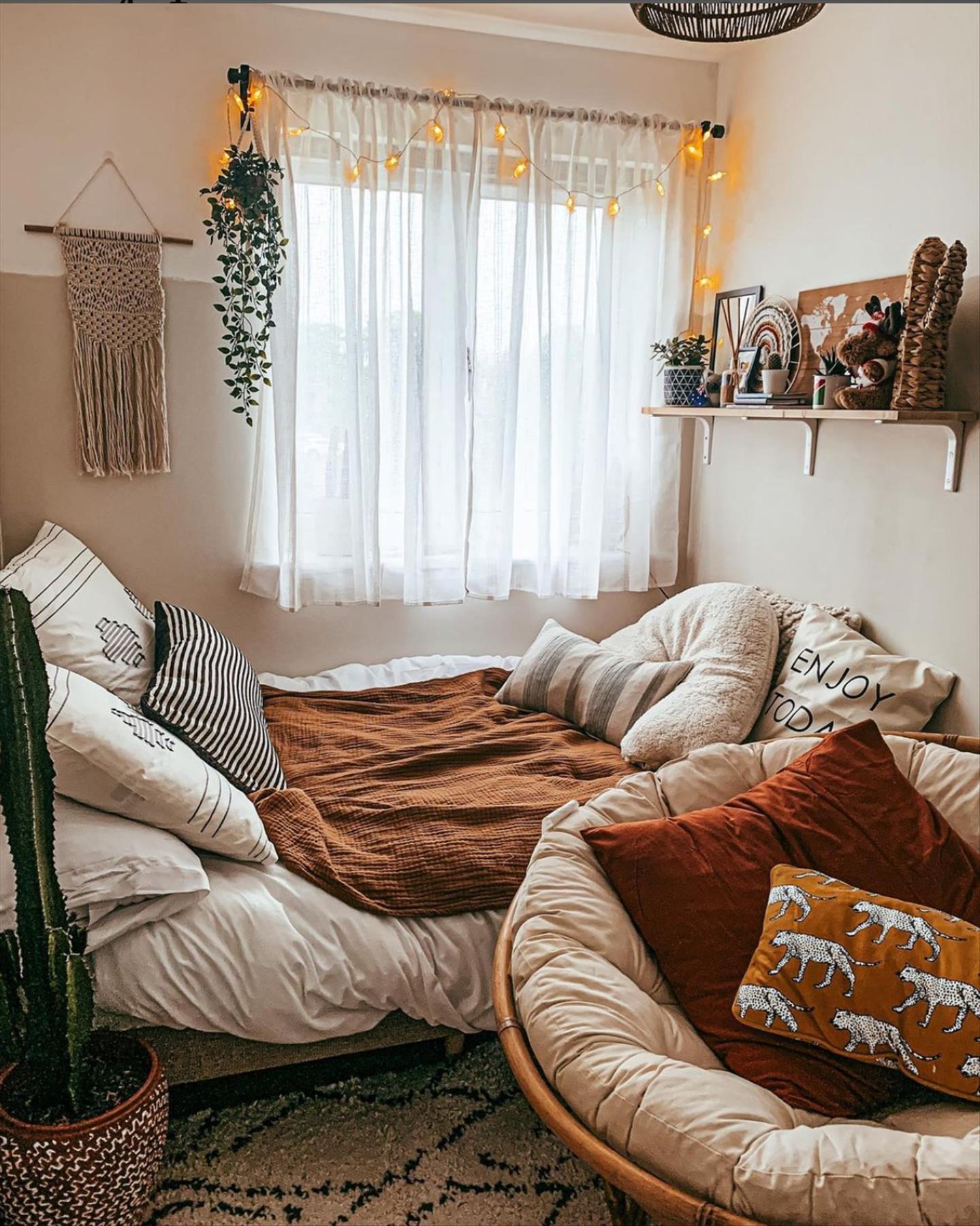 Incorporate Boho Patterns
Finally, make sure that bohemian design doesn't lose its heart and become cluttered. This is why you need to include patterns into your design, which is important but also problematic. Choose from different ways to create layers of décor and a dynamic feel in your room. To make this task easier for you, follow these rules: Elements should have one or more shades in common, and their pattern family should be similar, i.e., swirl or geometric or whatever.