Time to decor your Christmas nail design this Winter 2021. At that particular time of the year, we saw that the streets and communities were full of Christmas lights and holiday decorations. When we enter the festive atmosphere, the idea of ​​giving gifts and joy begins to swallow us. One of my favorite Christmas activities is decorating my home, hanging Christmas lights and Christmas stockings, and decorating the Christmas tree. One thing I like to do is to make myself a Christmas manicure. Seeing every Christmas nail design on my nails every day brings me a lot of happiness, and I know you will feel the same way too.
Related: Red coffin nails for Christmas nail color
The holidays are a great time away from the simple design of our choice. Usually, you don't see Santa Claus and his elves on your ten fingers, nor Christmas lights and Christmas trees on your nails, so why not now? These designs immerse you in the festive atmosphere Medium, but also very eye-catching. So, make yourself a Christmas manicure, or let someone else do it. Finally, these nails will look amazing when you wrap and open some unique gifts.
So, to give you all the inspiration you need, I put together 30 Christmas nail designs guaranteed to bring joy.
Basic Christmas Nail Art Tips and Tricks
If you know what you want, nail art is usually quite simple. However, we all know that painting nails can be tricky sometimes, especially when trying to do text art on the nails.
If you have a chance, maybe go to the nail salon with your inspiration and the manicure you want to do. Nowadays, most nail salons prefer and find that it can be beneficial if you have a vision for what you want to do. In addition, this means that you don't have to do this, which can give yourself a little "reward" at Christmas.
1. Short Christmas nails art with almond nails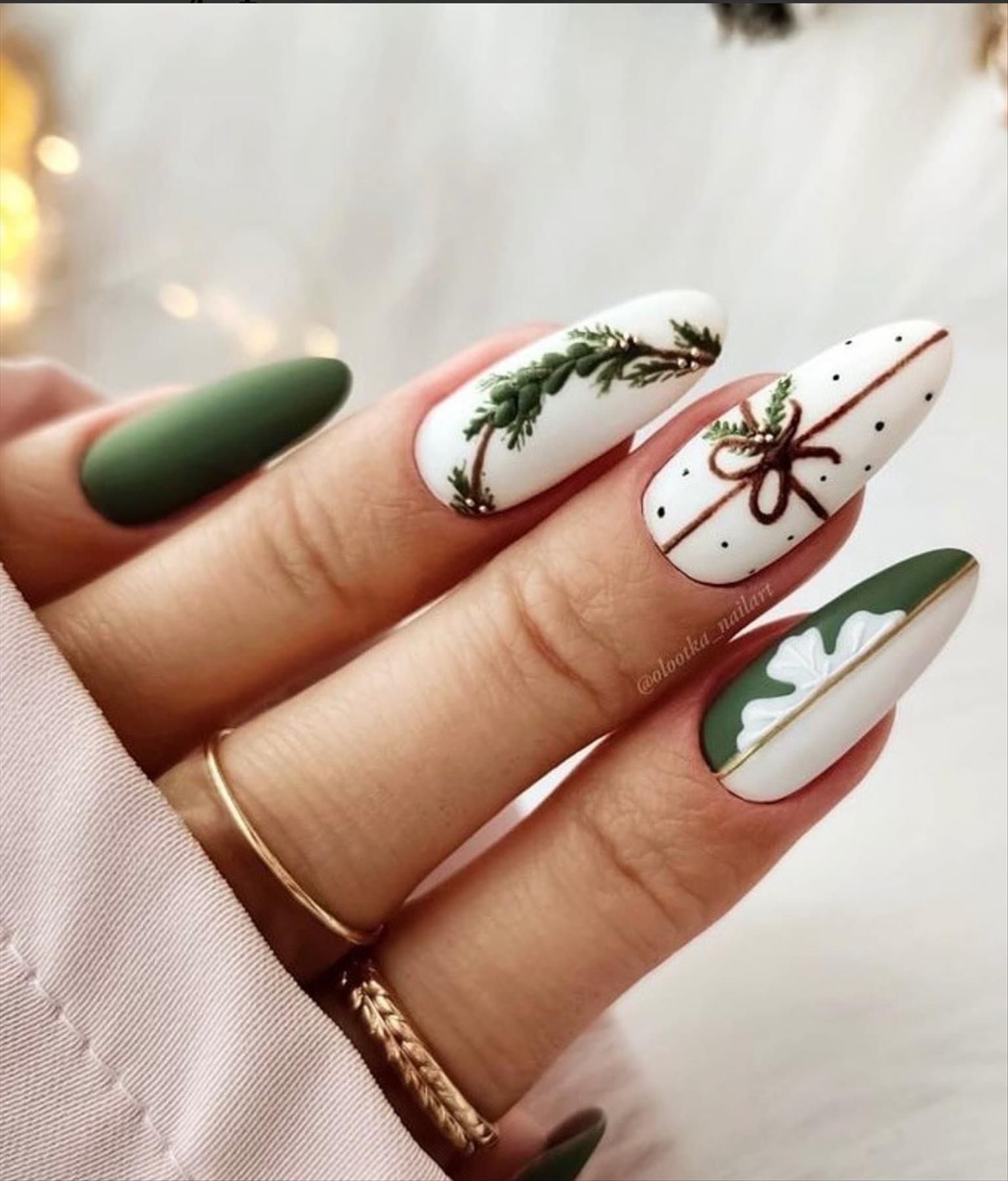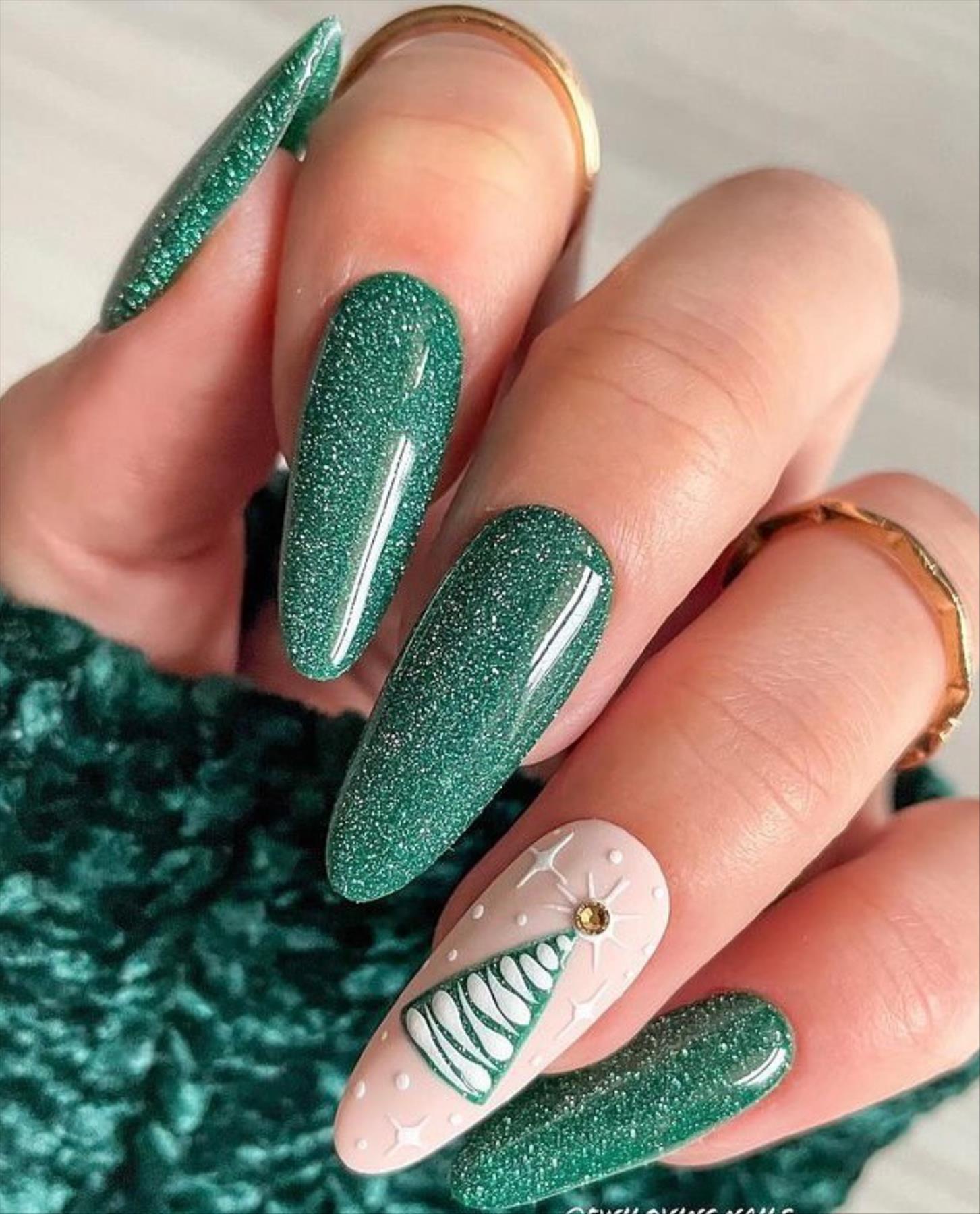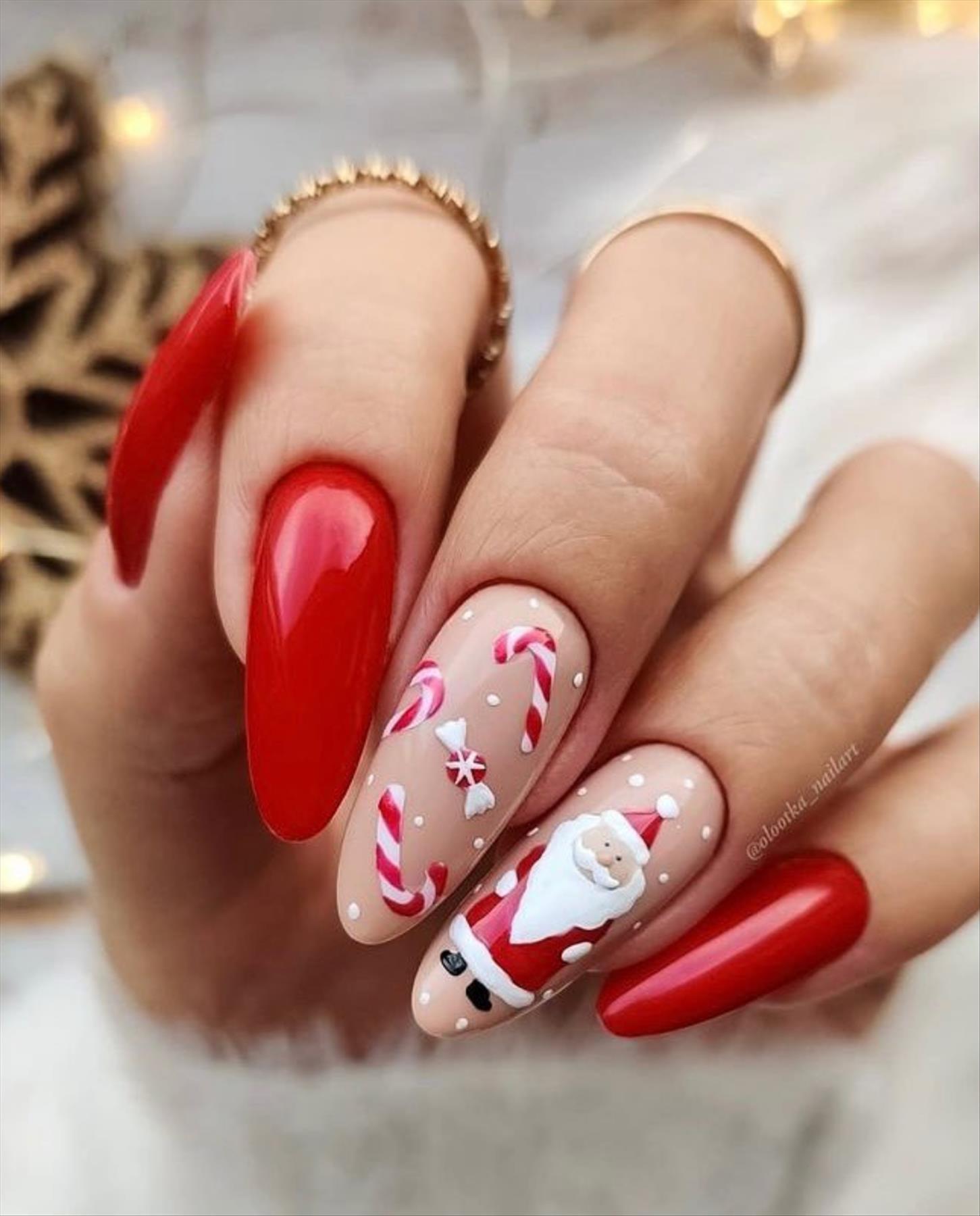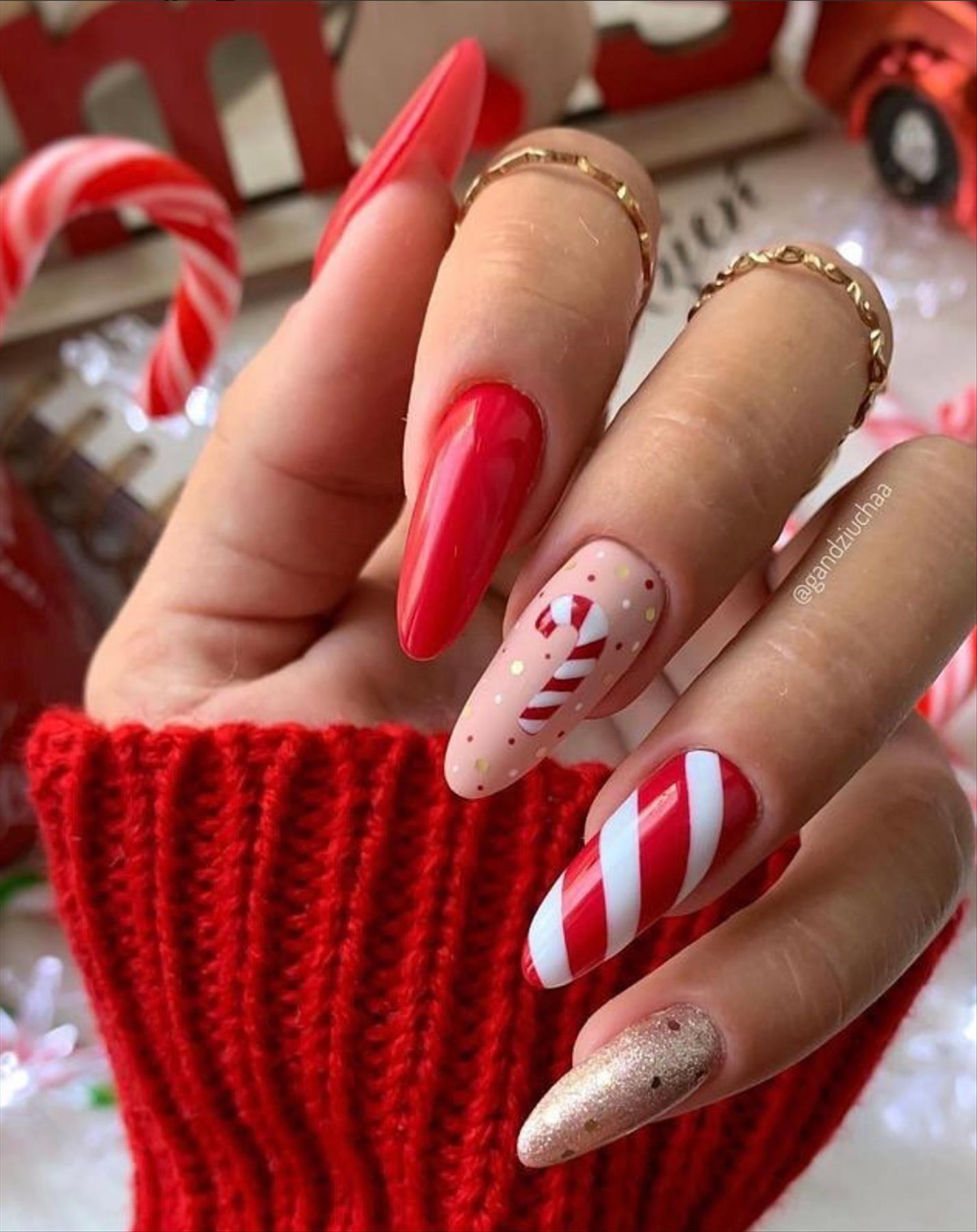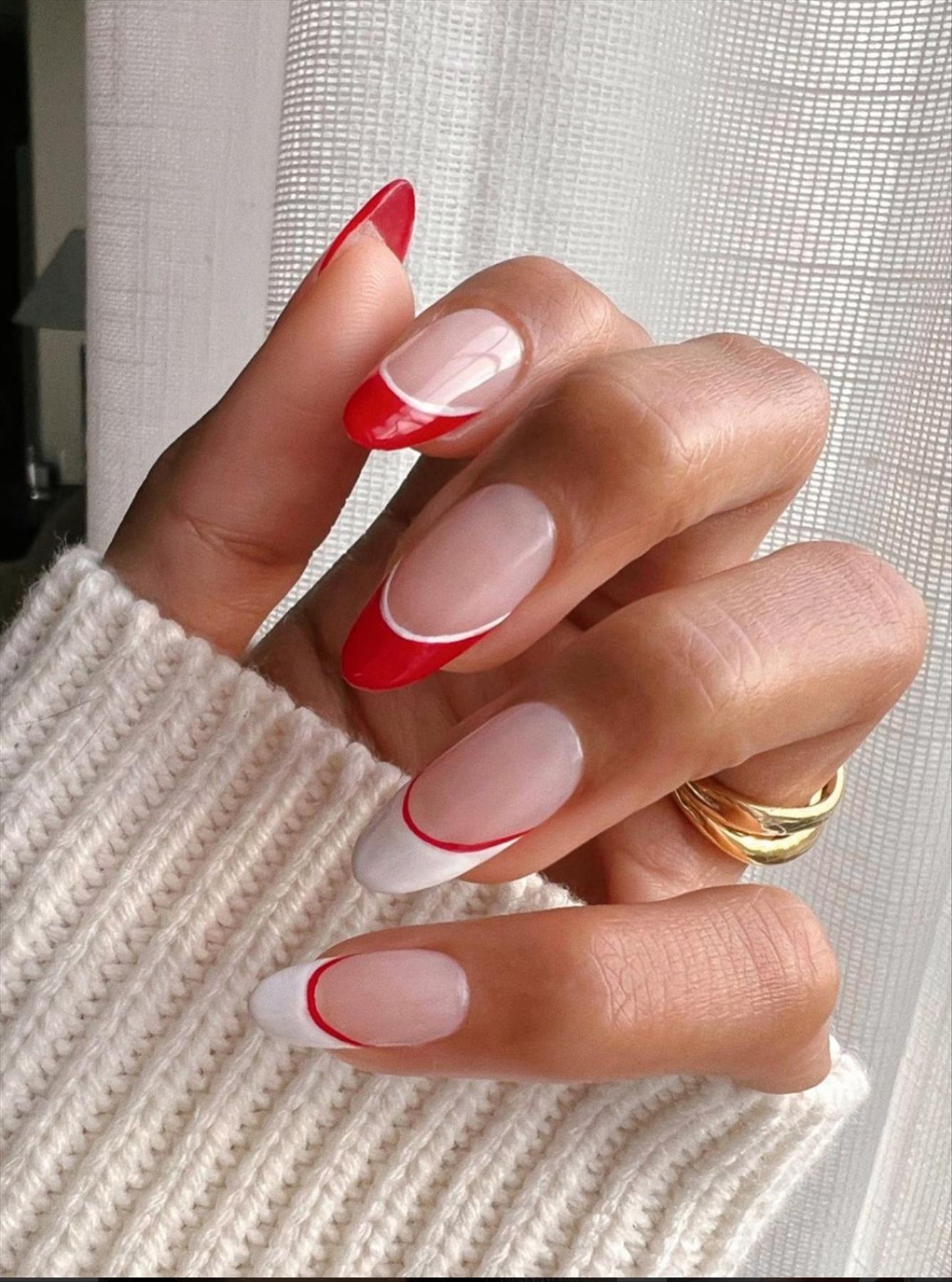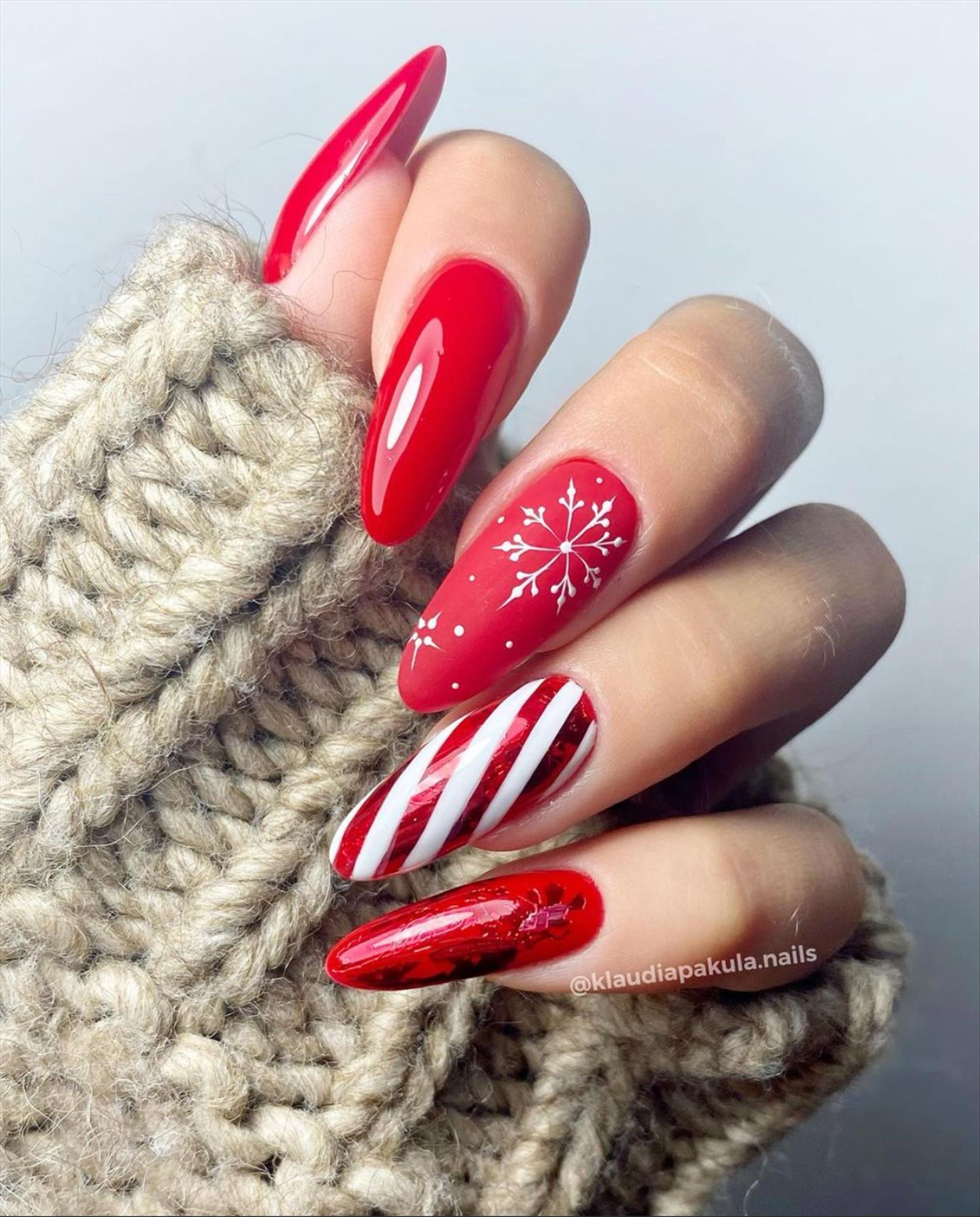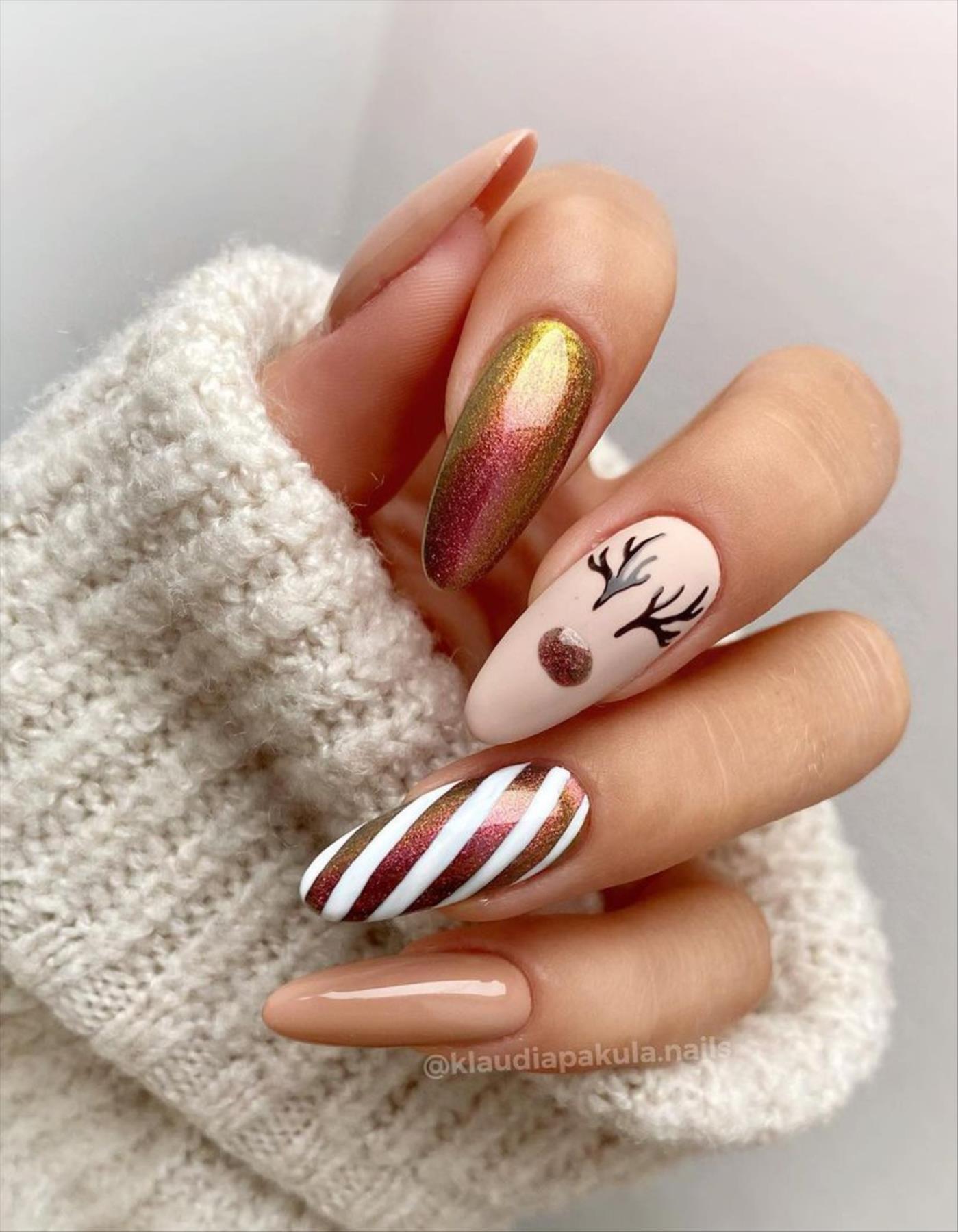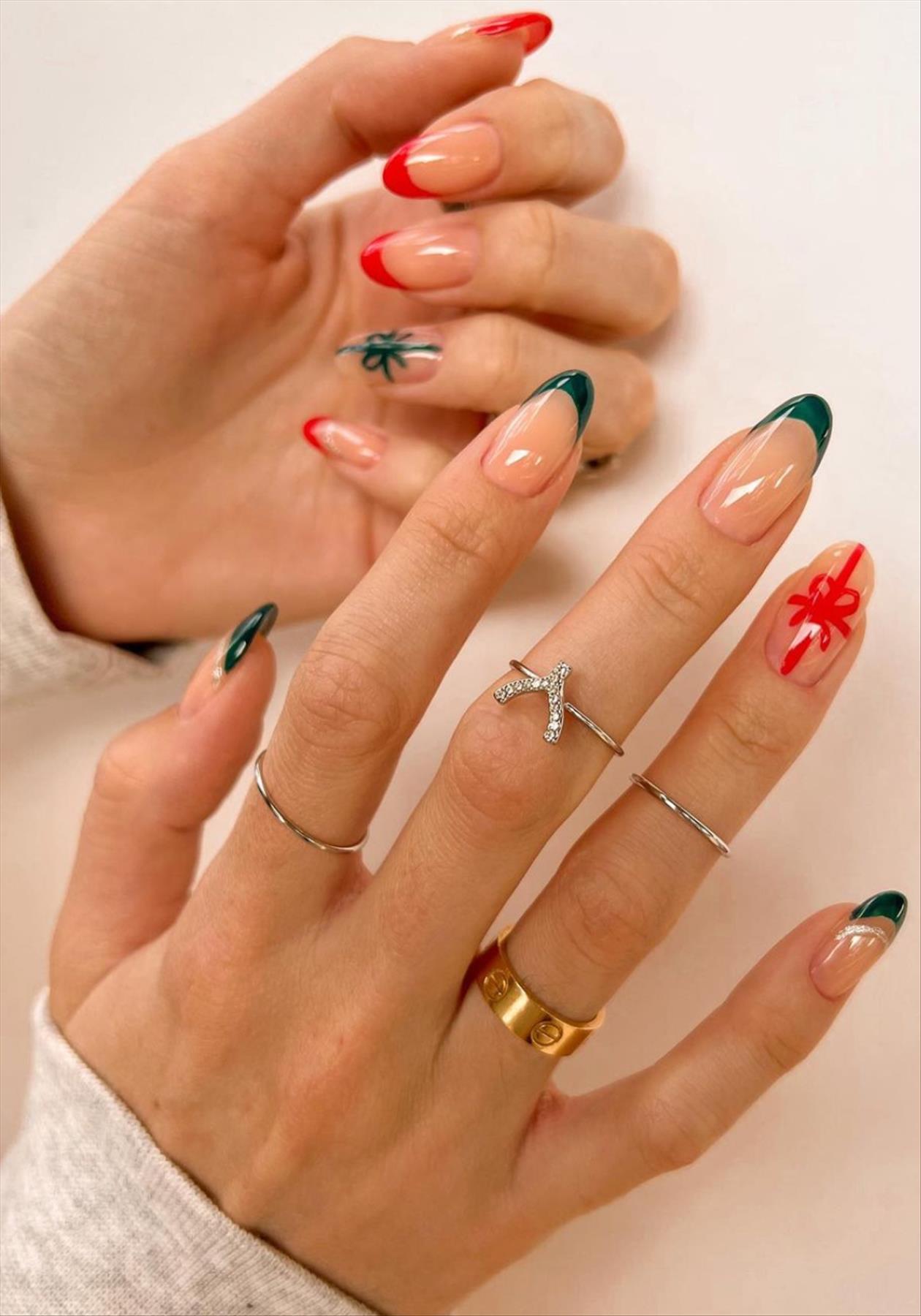 2. Pretty Christmas nail with short coffin nails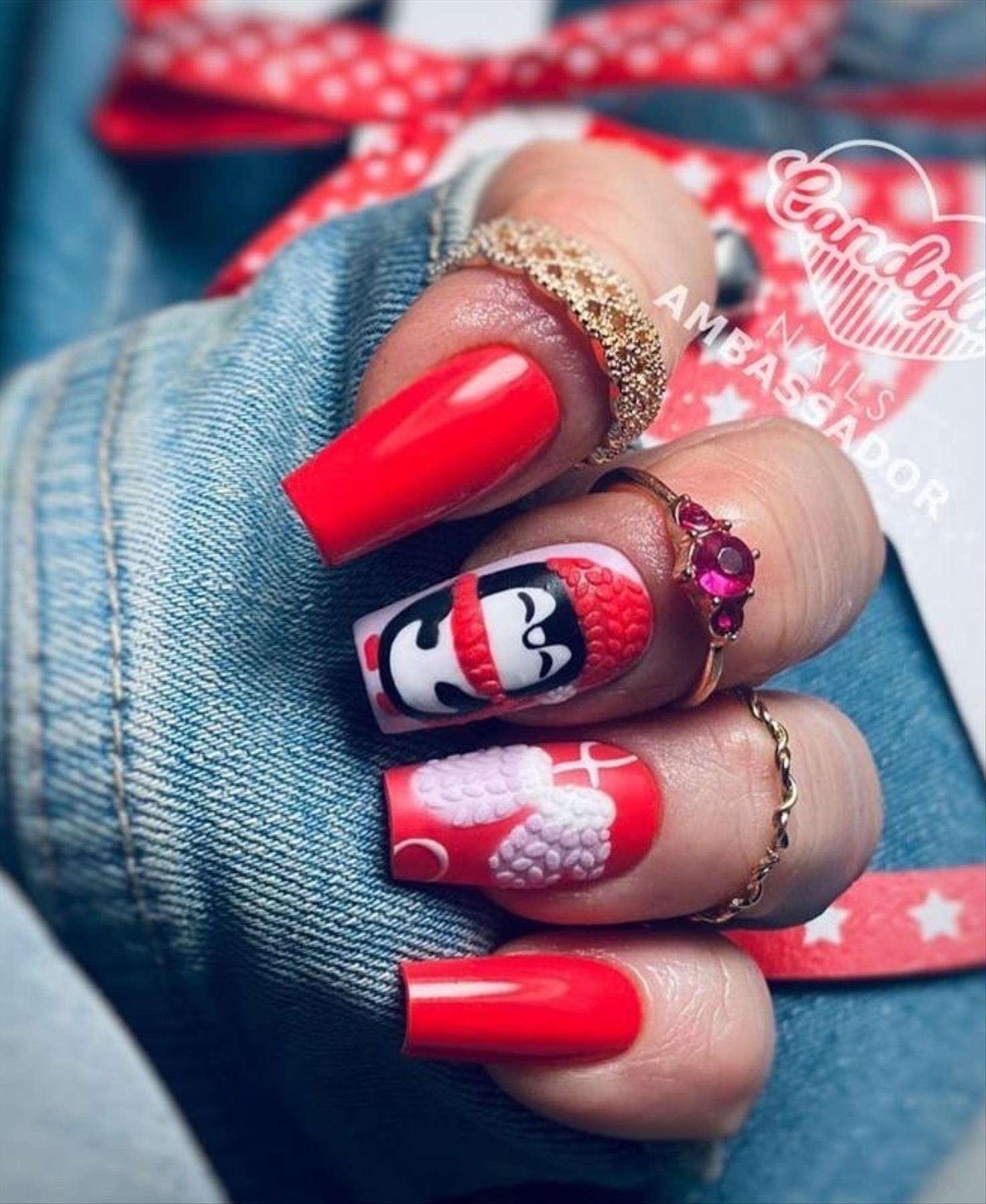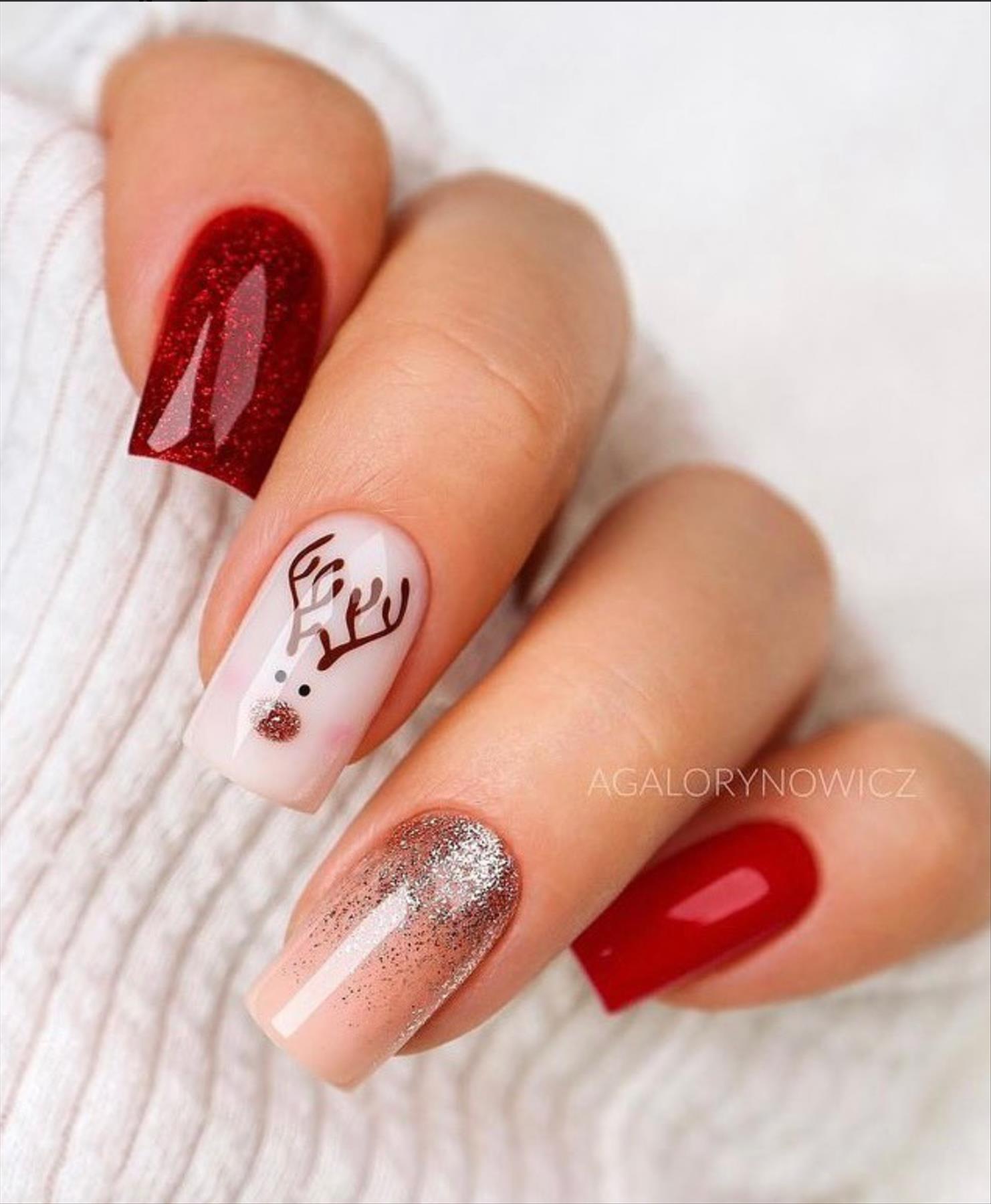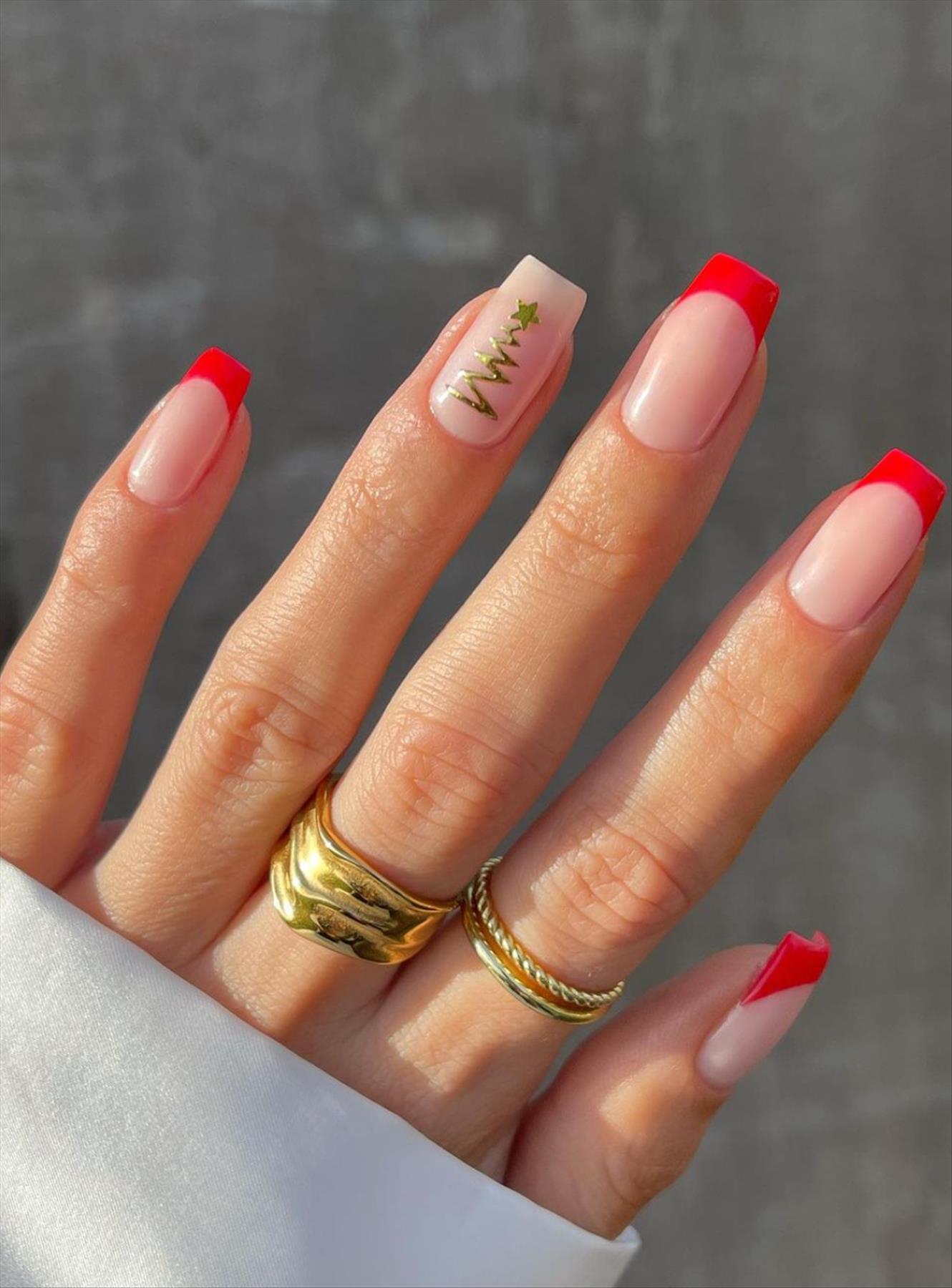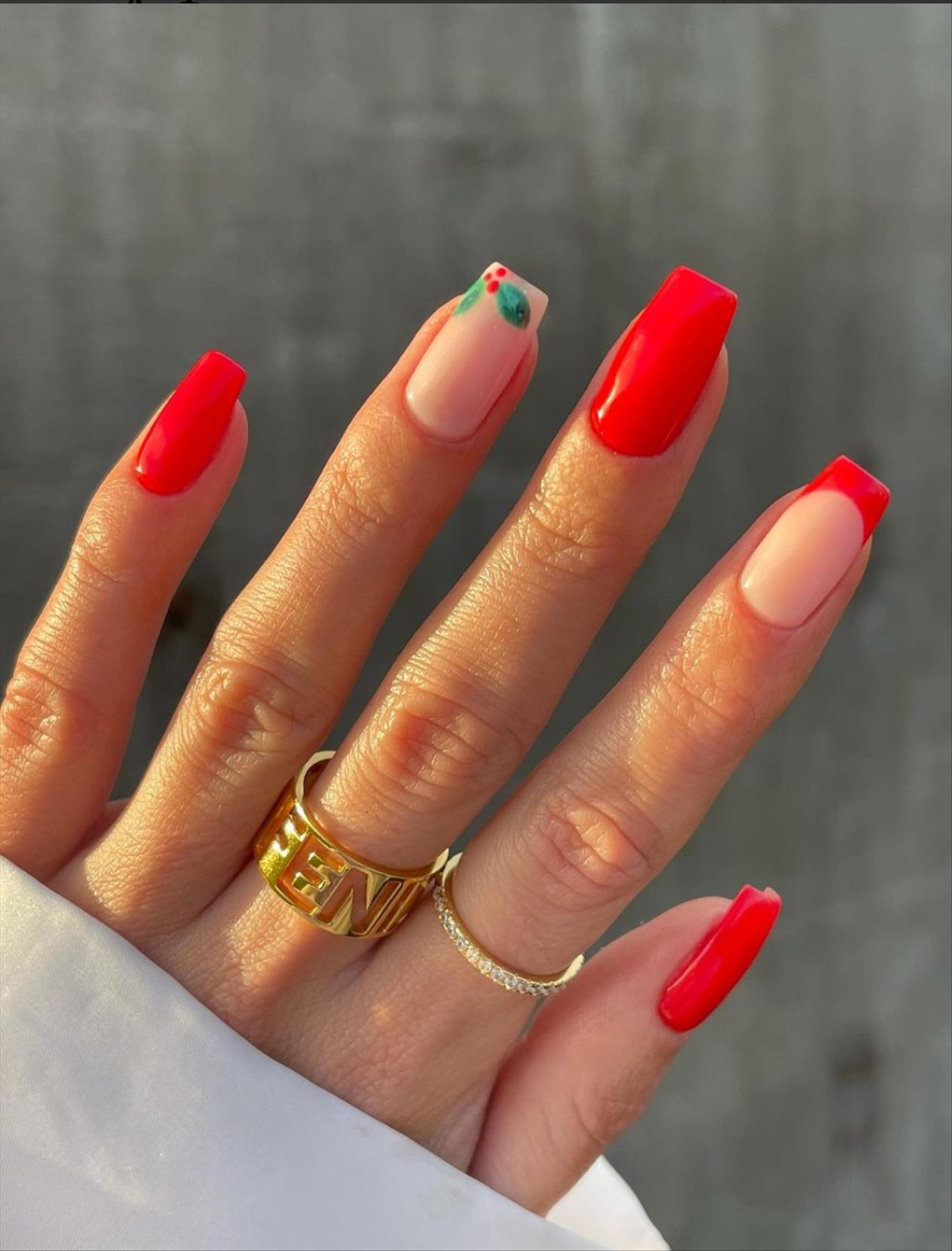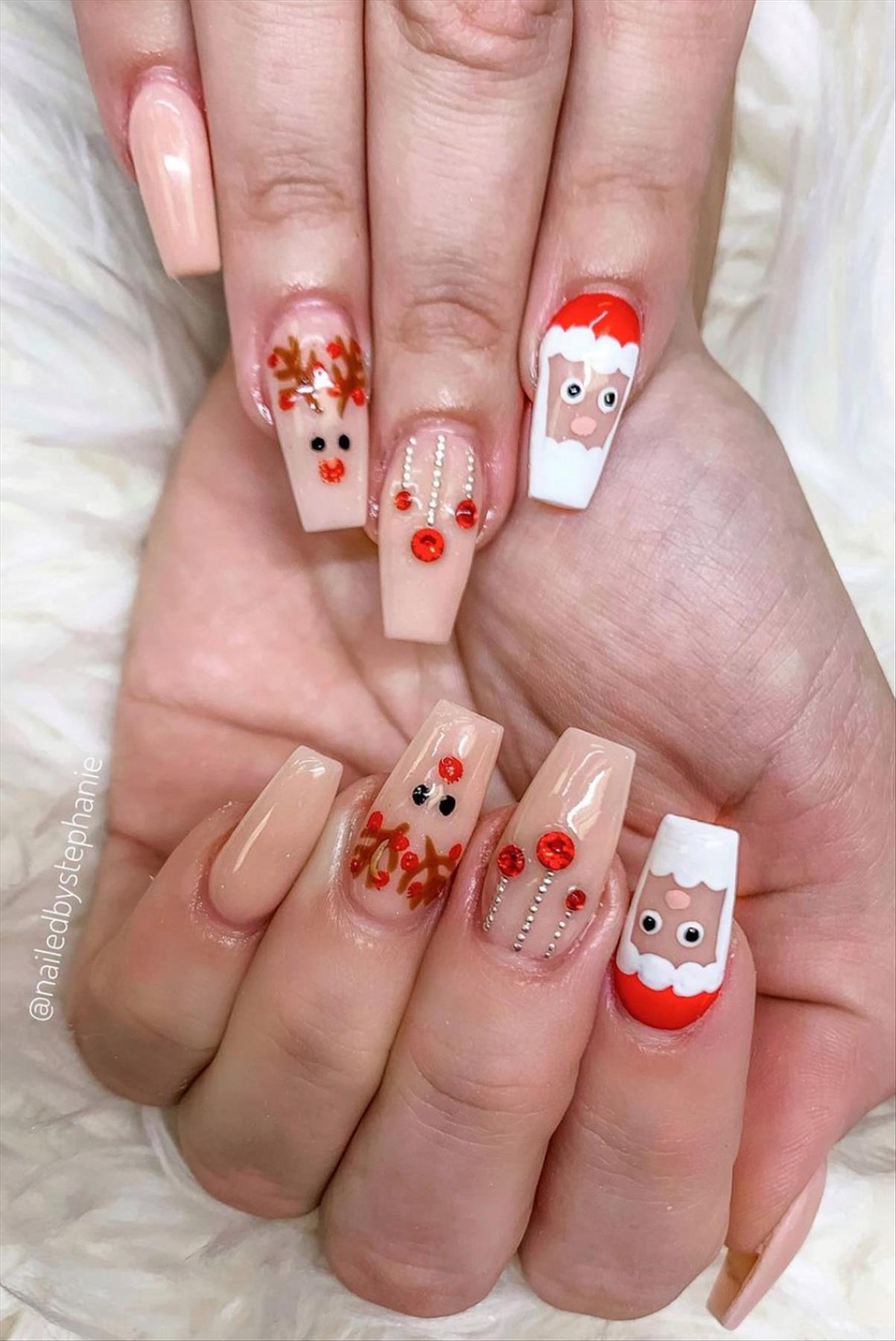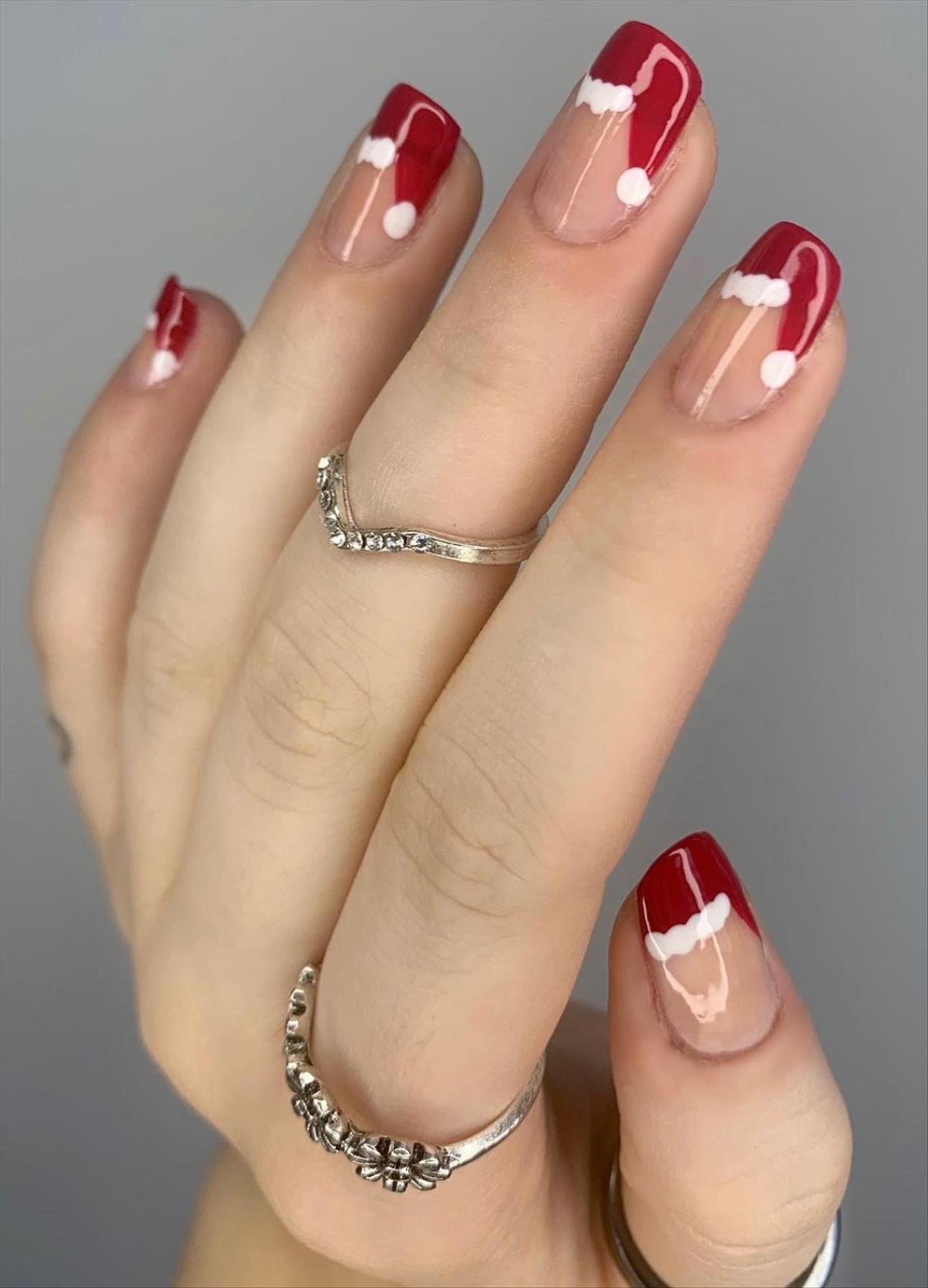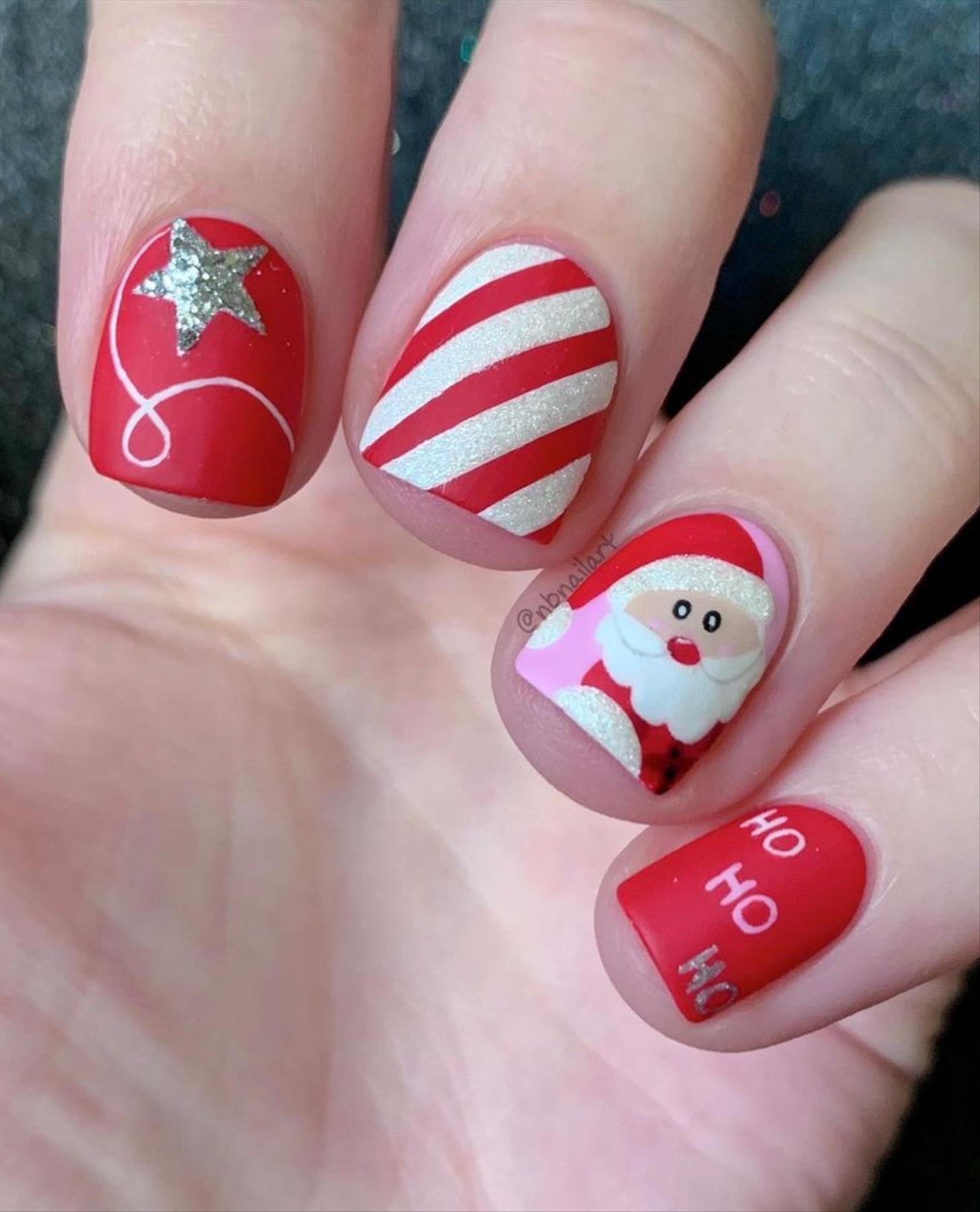 3. Christmas acrylic nail design