The theme of Valentine's Day nails 2022 is very prominent. Why? The New Year and Christmas design need to be removed. And the upcoming Valentine's Day will remind ladies of which nails to choose when they go to a nail salon next time. Don't waste your time searching online for heart-shaped nail designs, red and pink nails, and ideas with "love" and "xoxo." We have collected the best pictures in this article!
Even if you have said that only fools or super romantic people celebrate Valentine's Day. You are not this kind of person. Somewhere in your heart, you long for a romantic date, for a champagne bath, and the air. With love, heart-shaped nail designs or other cute Valentine's Day nails will help you enter the romantic mood faster and immediately let go of the wings of love. Let us fly together?
Related: 30+ Glitter New Year's nails to Sparkly Start to 2022
The Best Valentine's Day Nail Colors
Many people are scrambling to find the best nail polish color for them. This year, why not try something different? Take out your favorite red, pink and white nail polishes. These shades will make you feel that this year is a real romance!
When you want to feel special, it is always good to have some beautiful nail colors around the house. These colors range from pastel crayons to rich jewel tones, so everyone has something.
Whether you like bright pink or soft purple, these gorgeous shades are perfect for any occasion. If you are not sure what color nail polish to choose, we have 40 choices, suitable for any occasion!
Related: 70+ Alluring Valentines Day Makeup Looks And Makeup Tips
Heart Nail Designs for Valentine's Day
Heart nails are our favorite. It is the most symbolic nail art idea, always trendy and quickly done. Hearts can be big or tiny, drawn on every nail or just 1-2 fingers. Sometimes you may see creative French designs with hearts, which can be on tips, on just one or both nail sides, in the center of the nail, ombre-ed, solid, or covered with golden glitter. All hearts in our article are different. We swear to you! Ready to find something new and creative? Let us go!
Red Valentine's Day nail design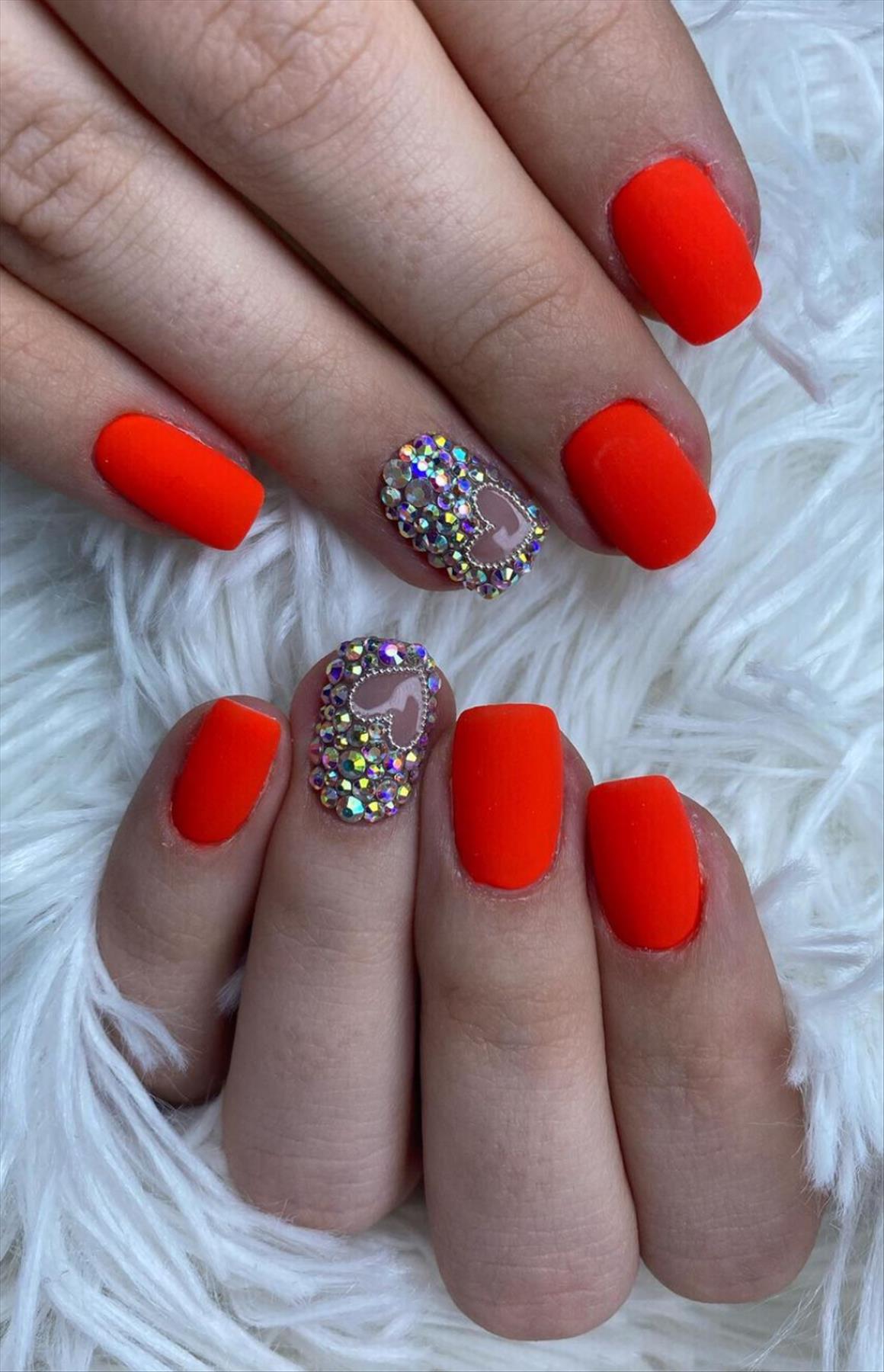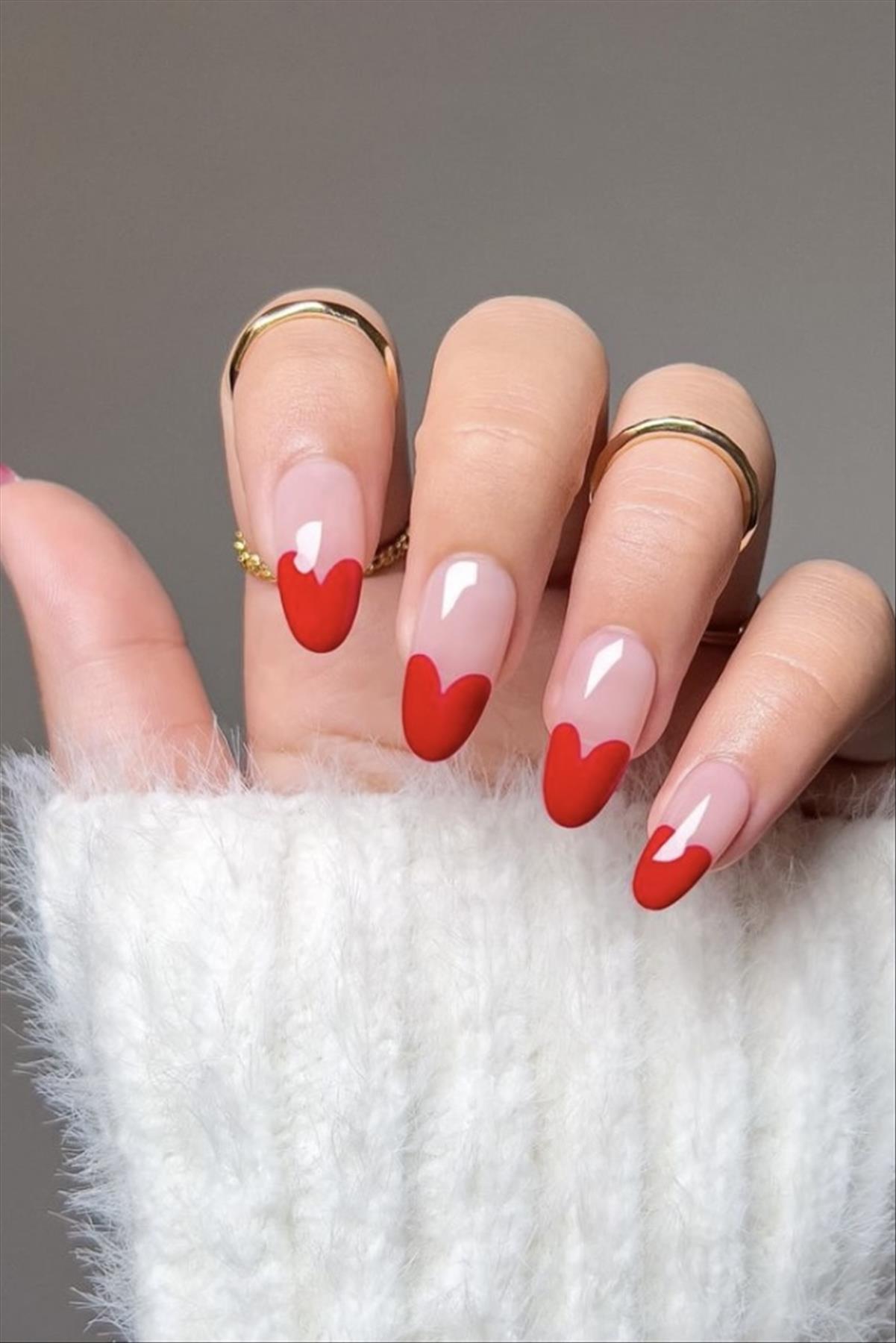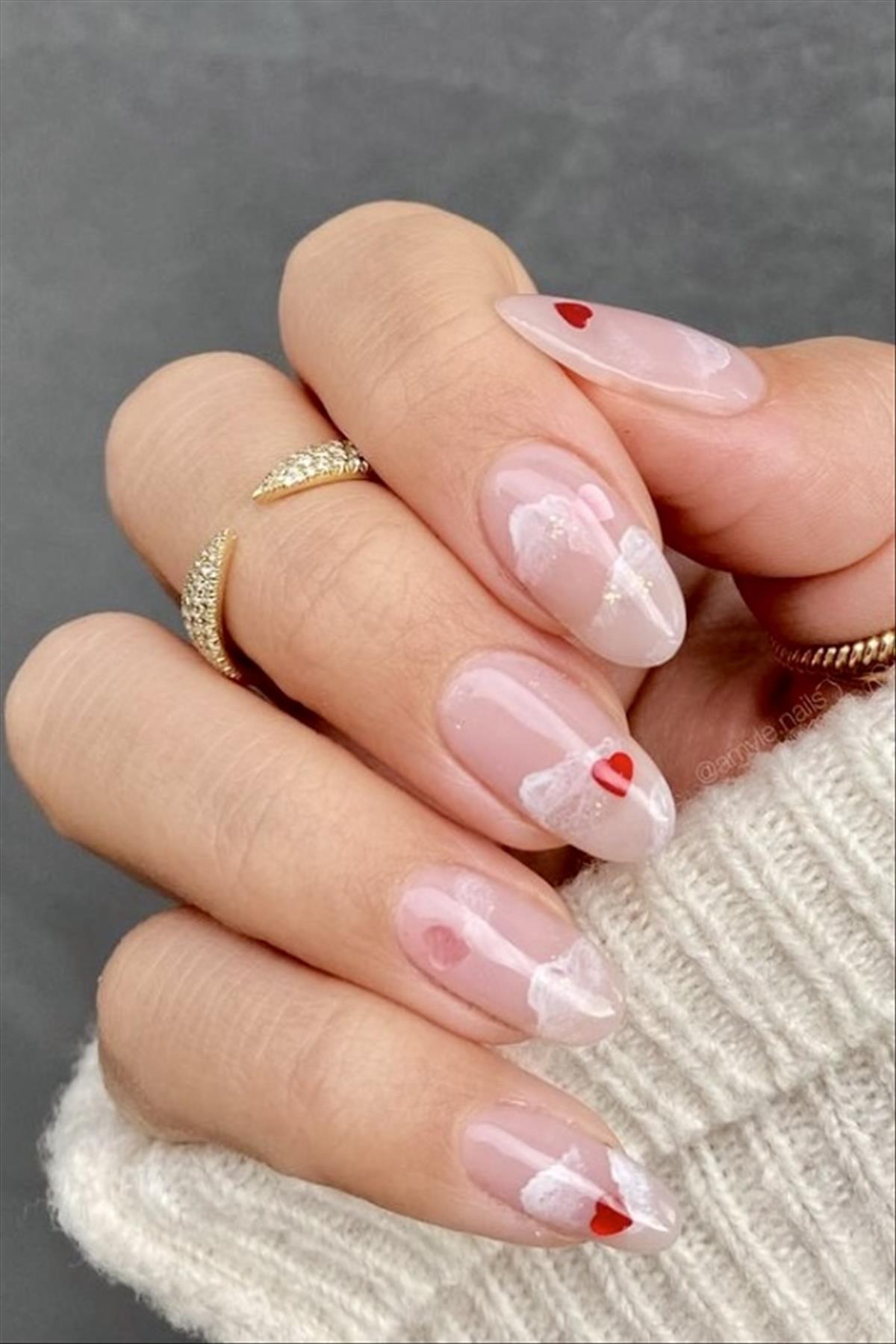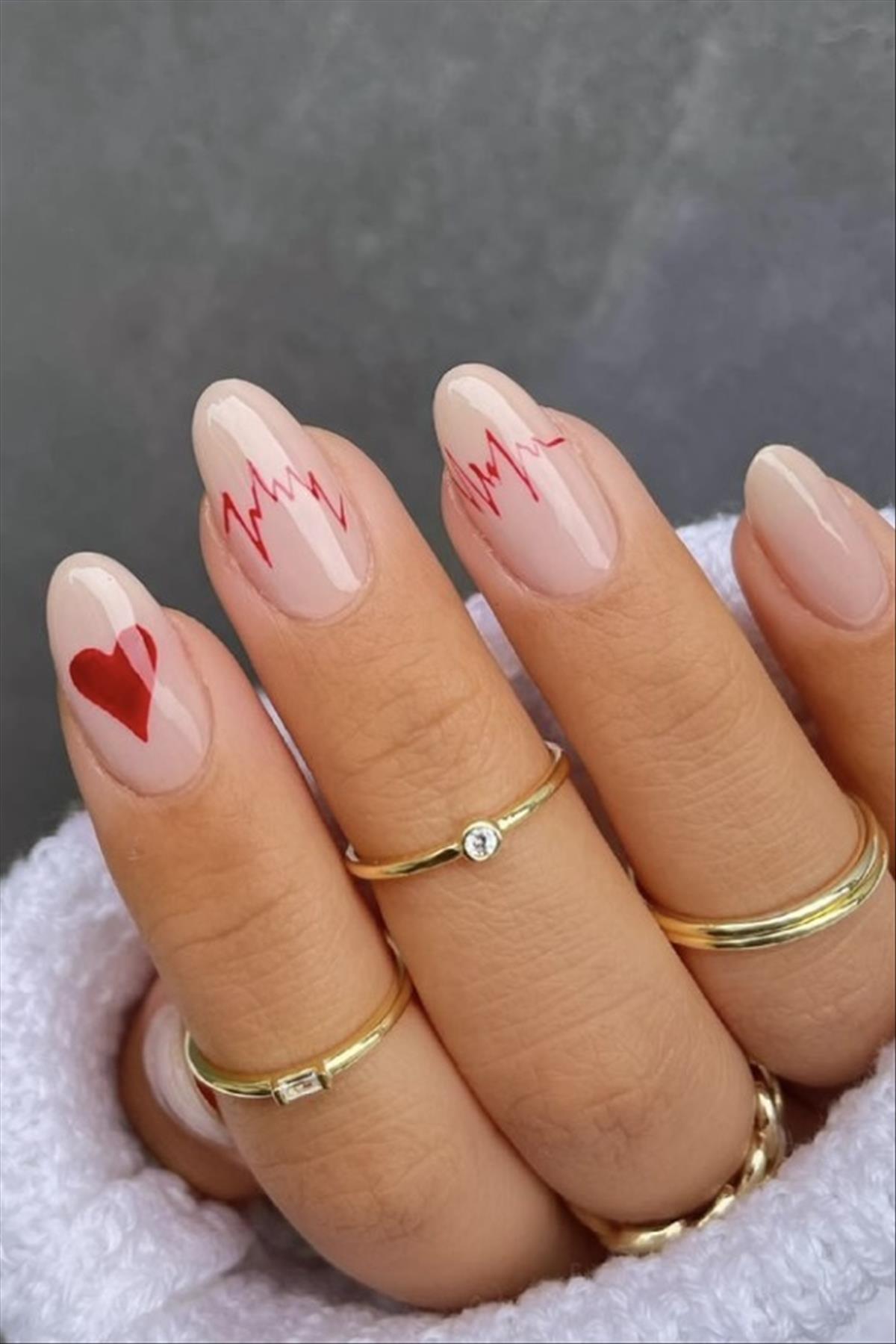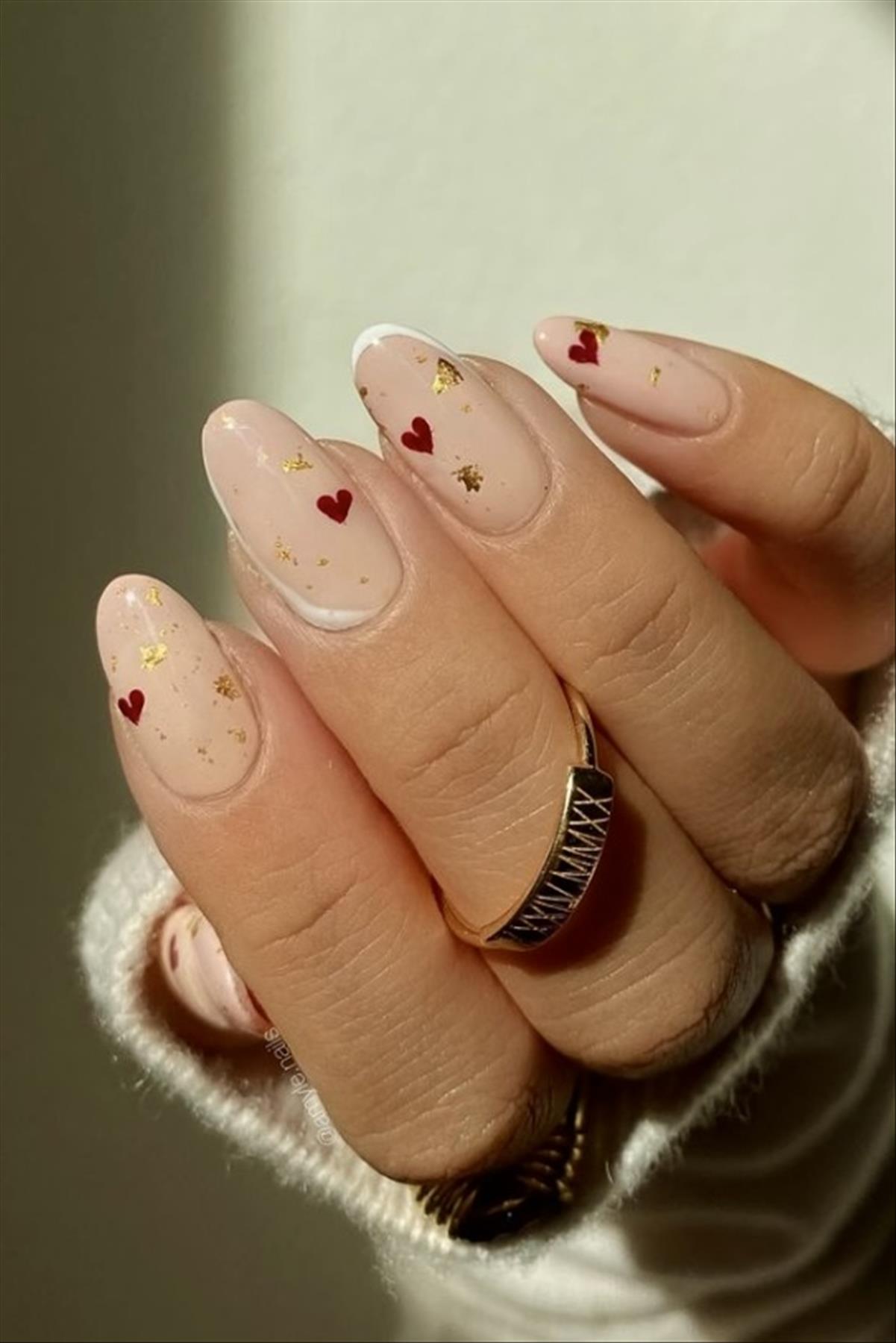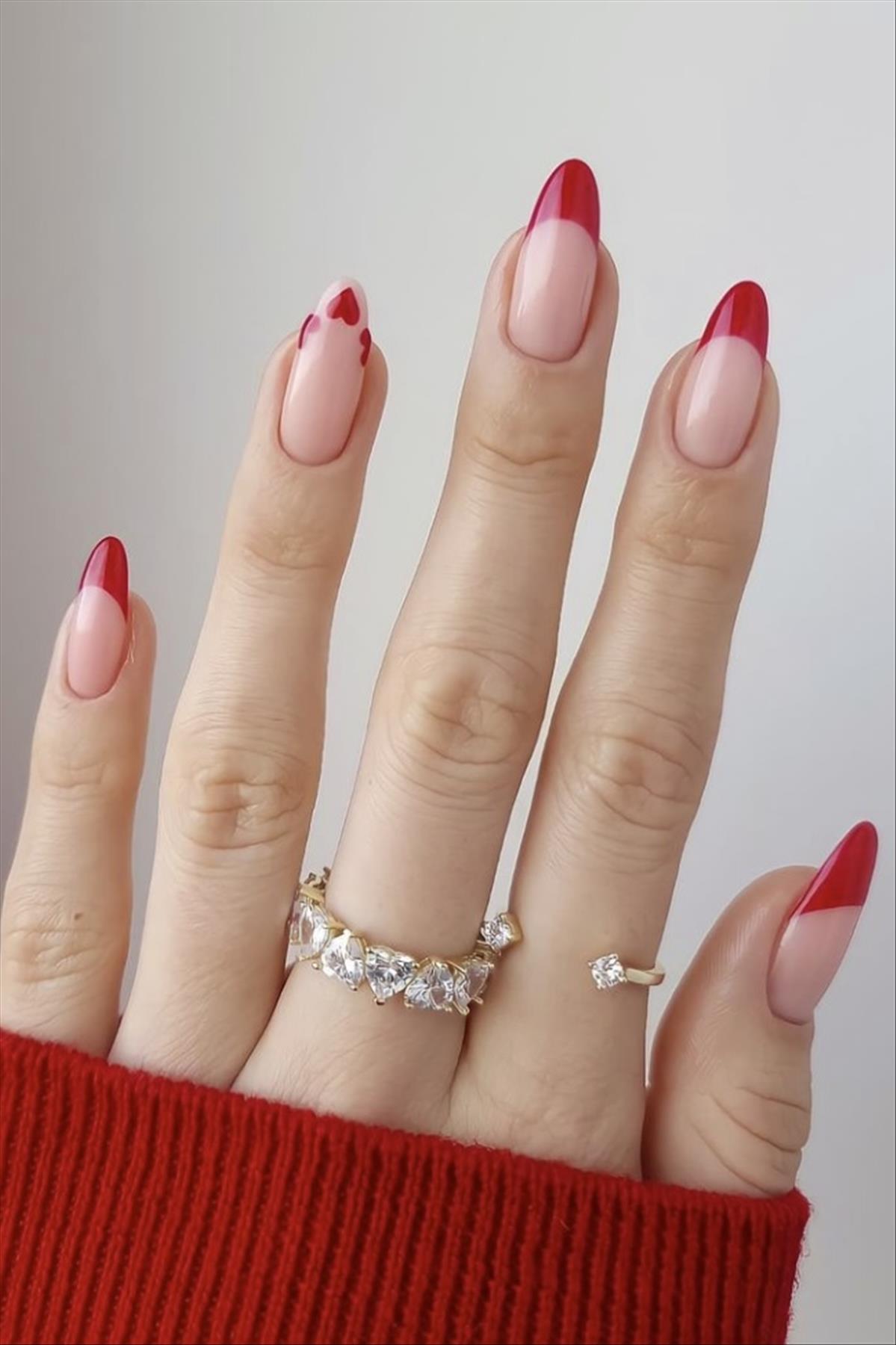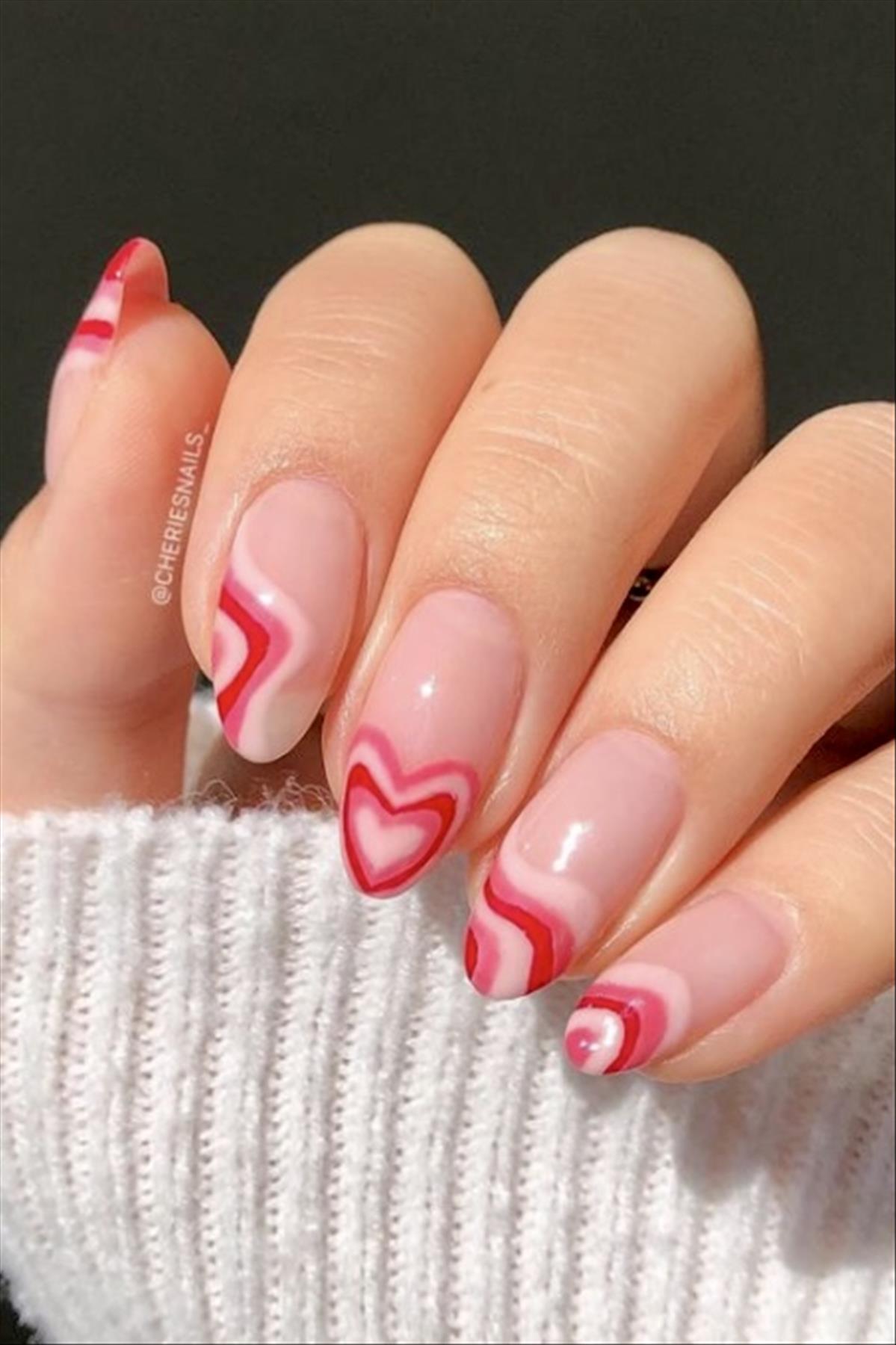 Pink Valentine's day nails with hearts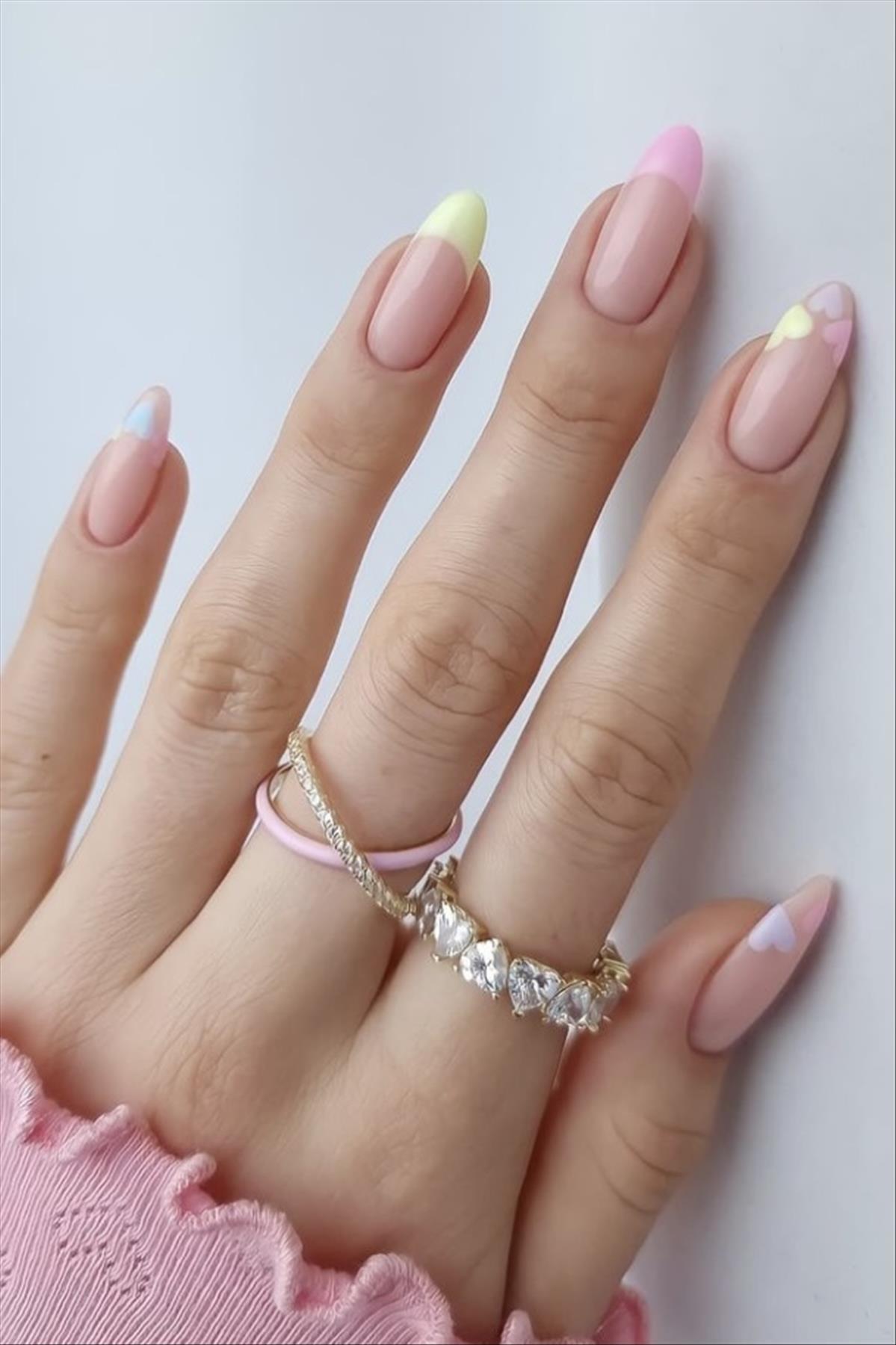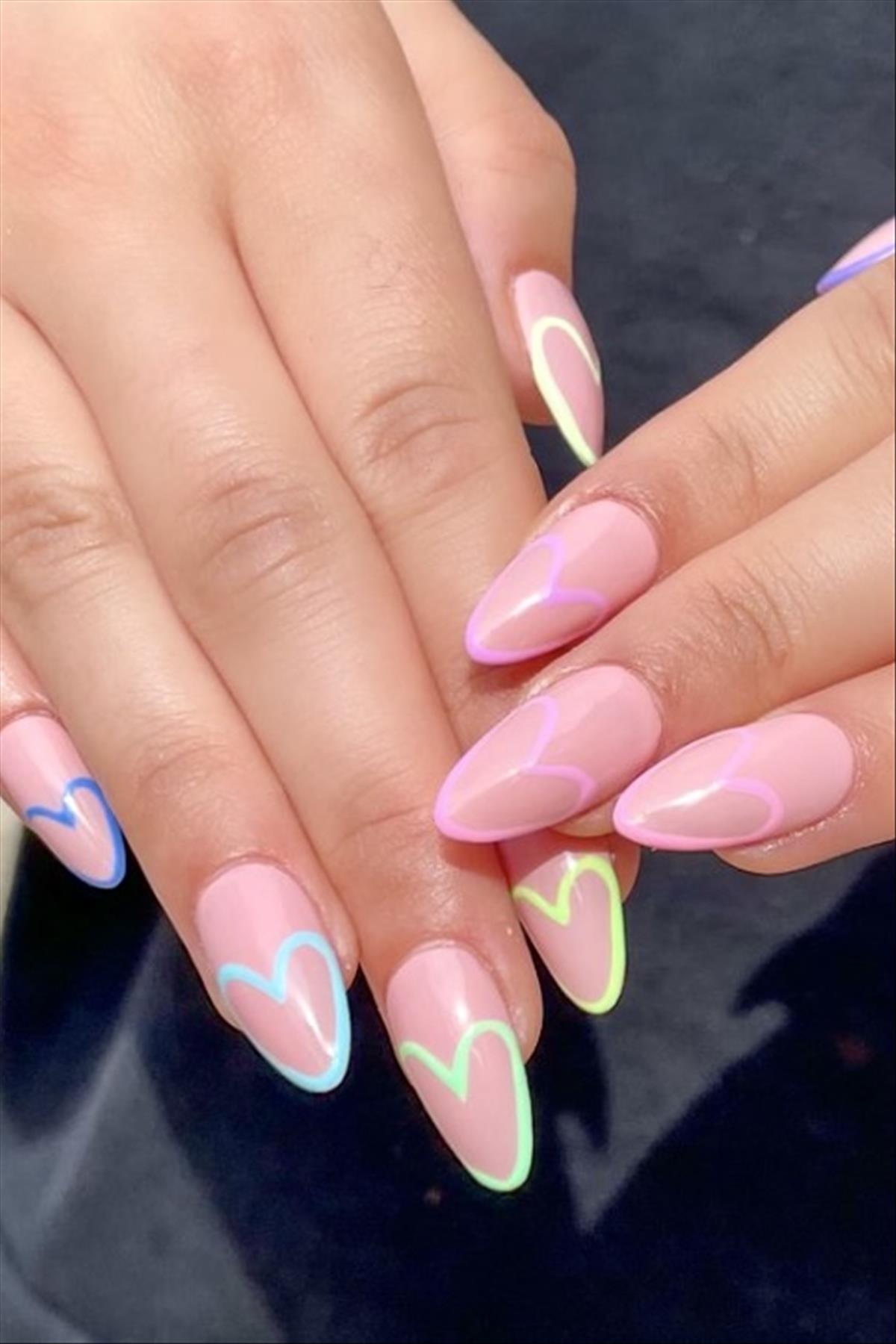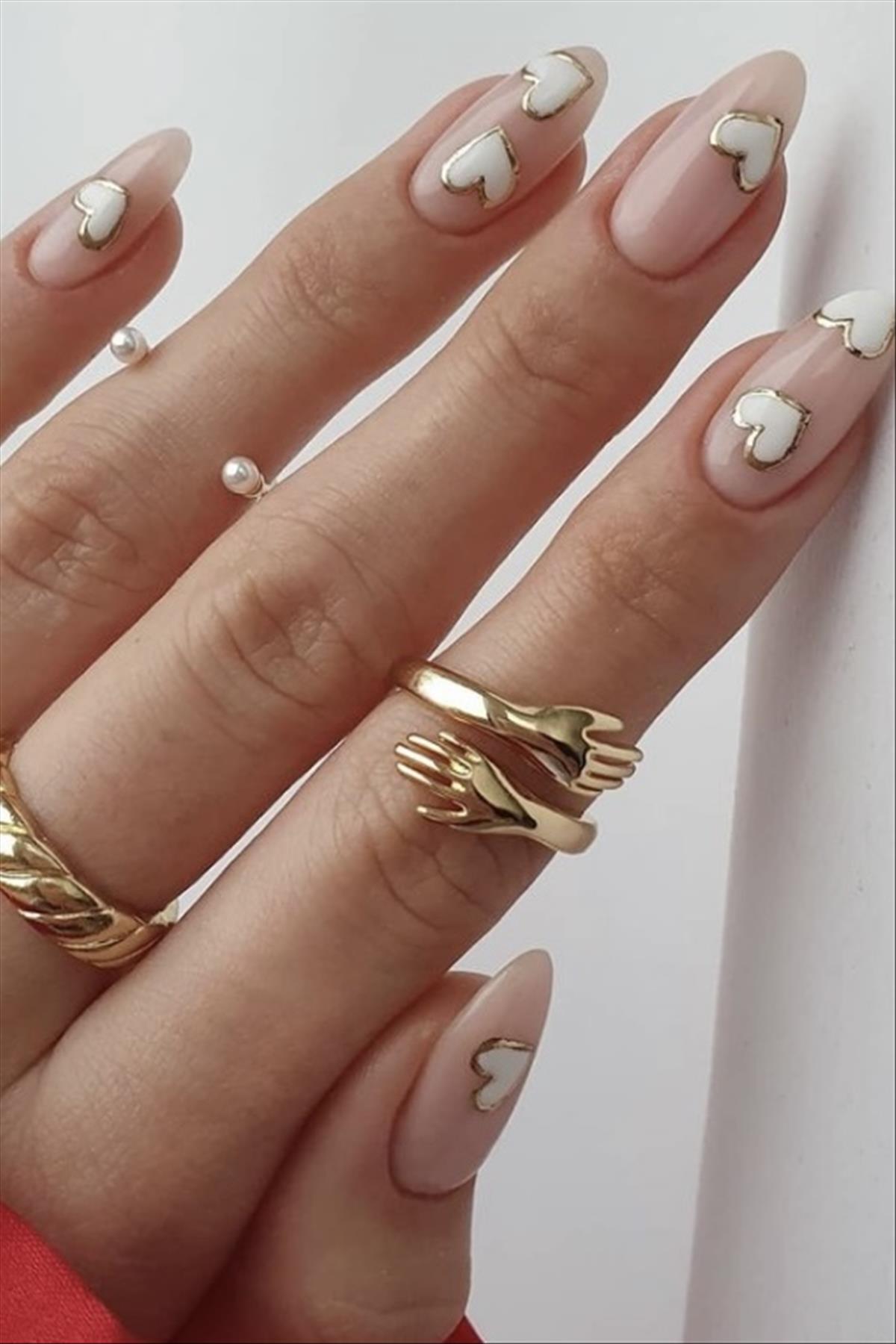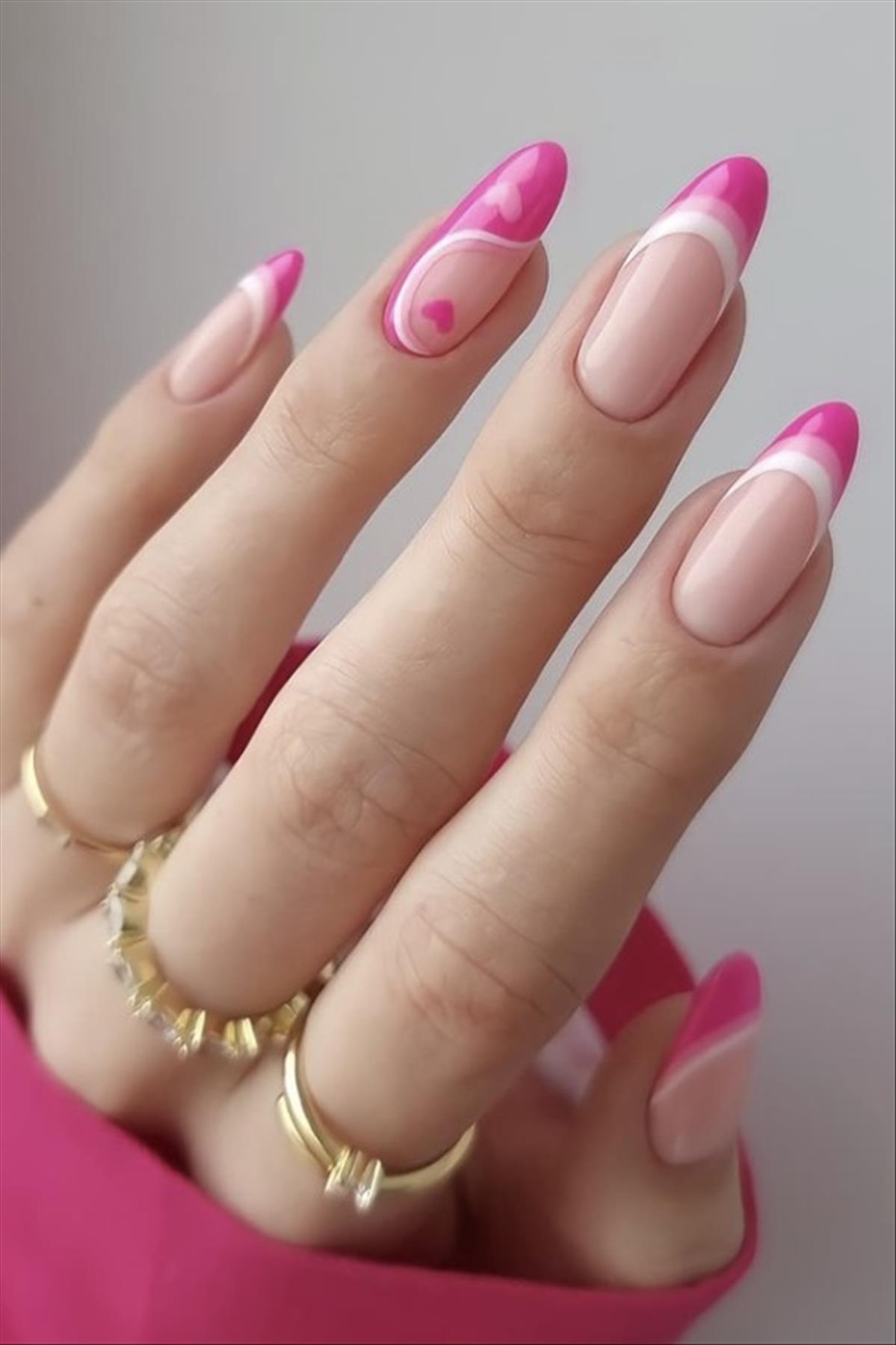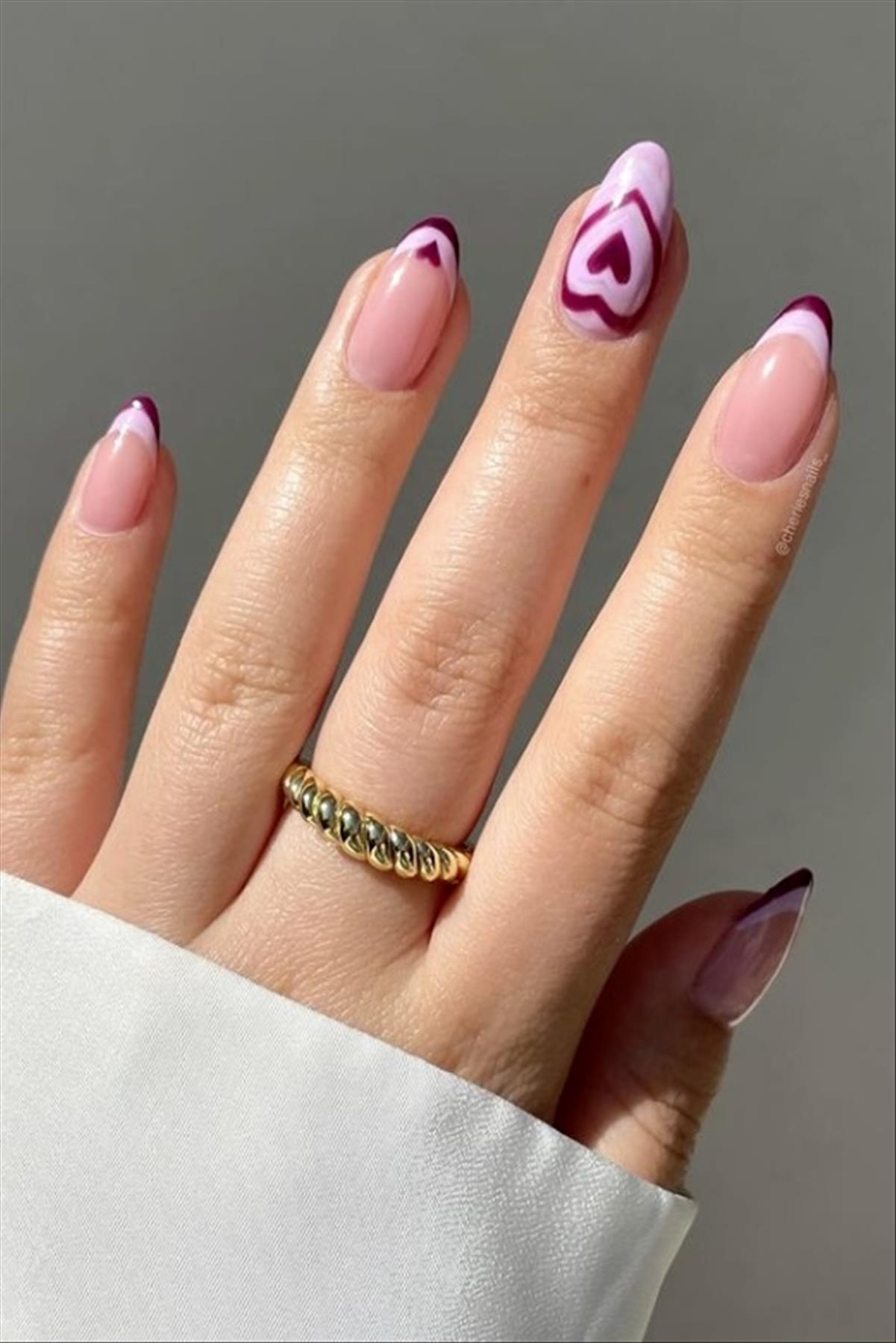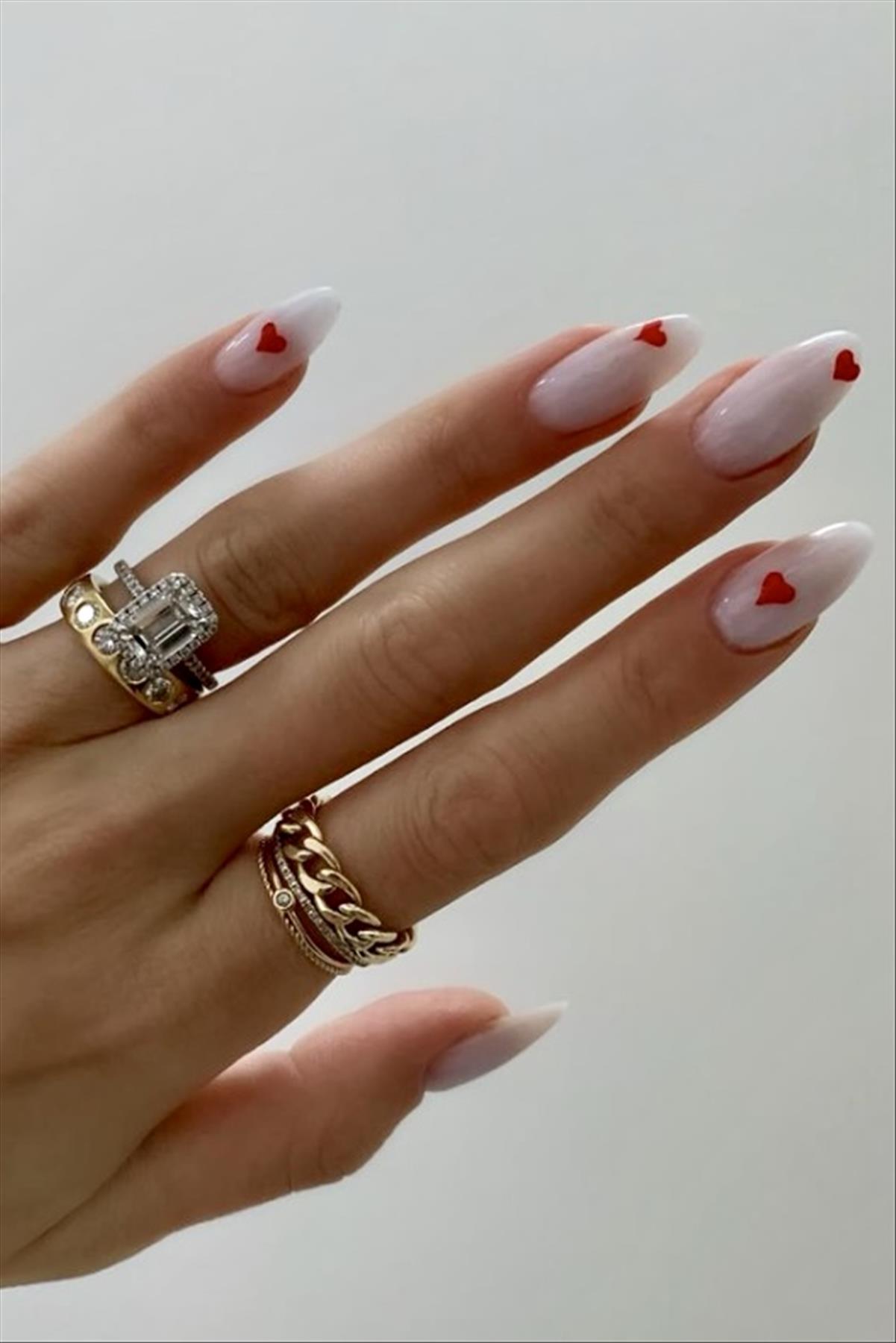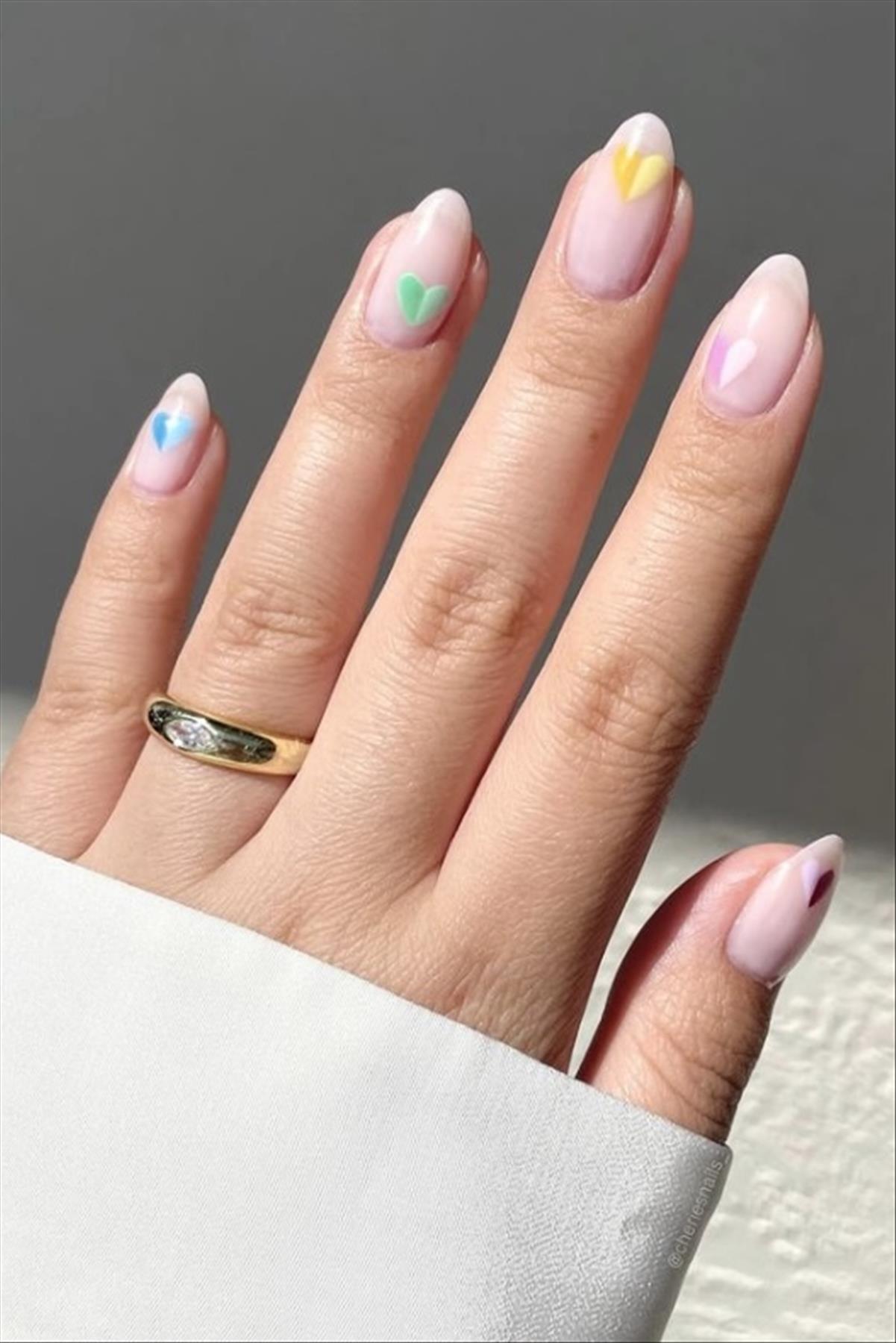 French tip coffin nails for Valentine's Day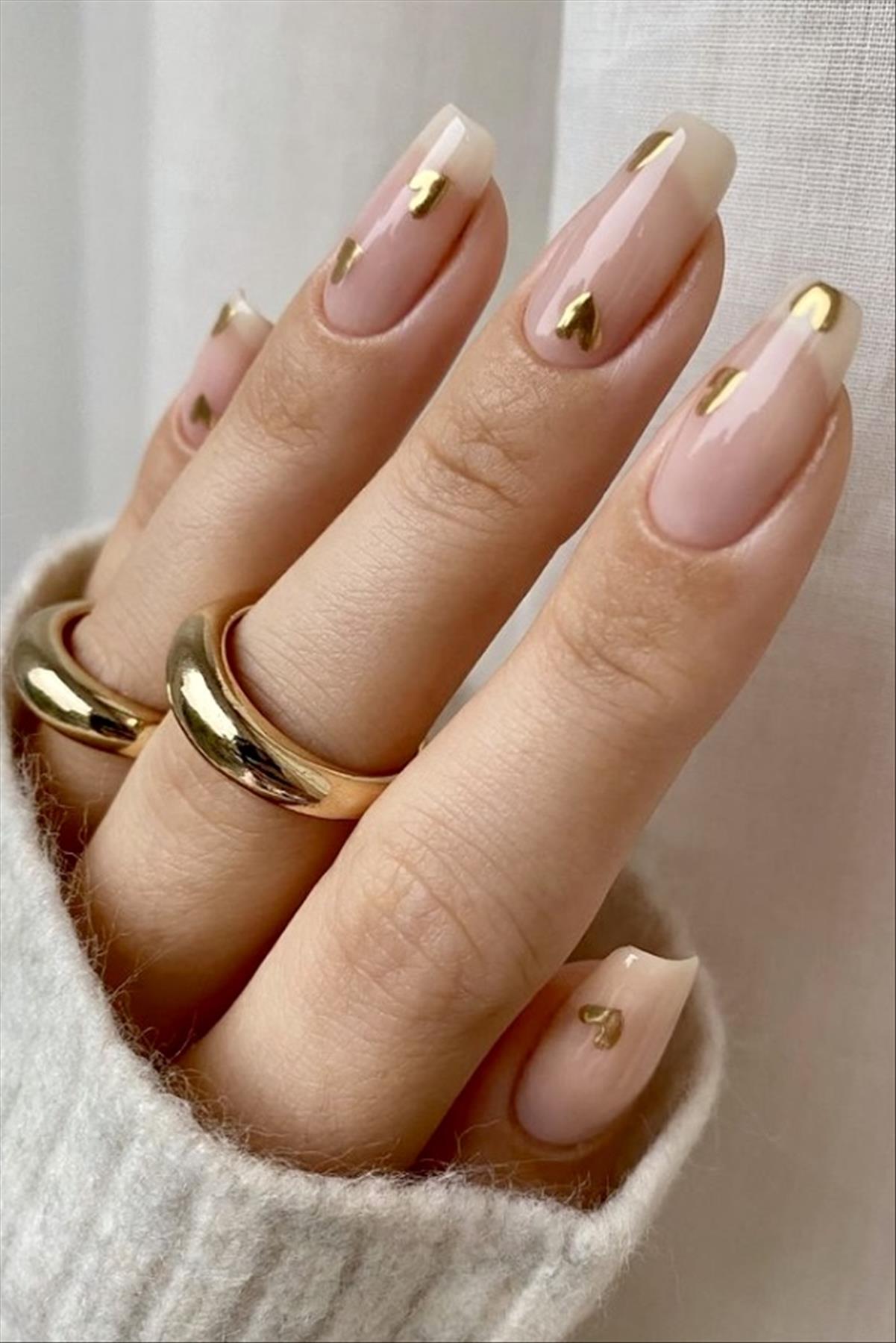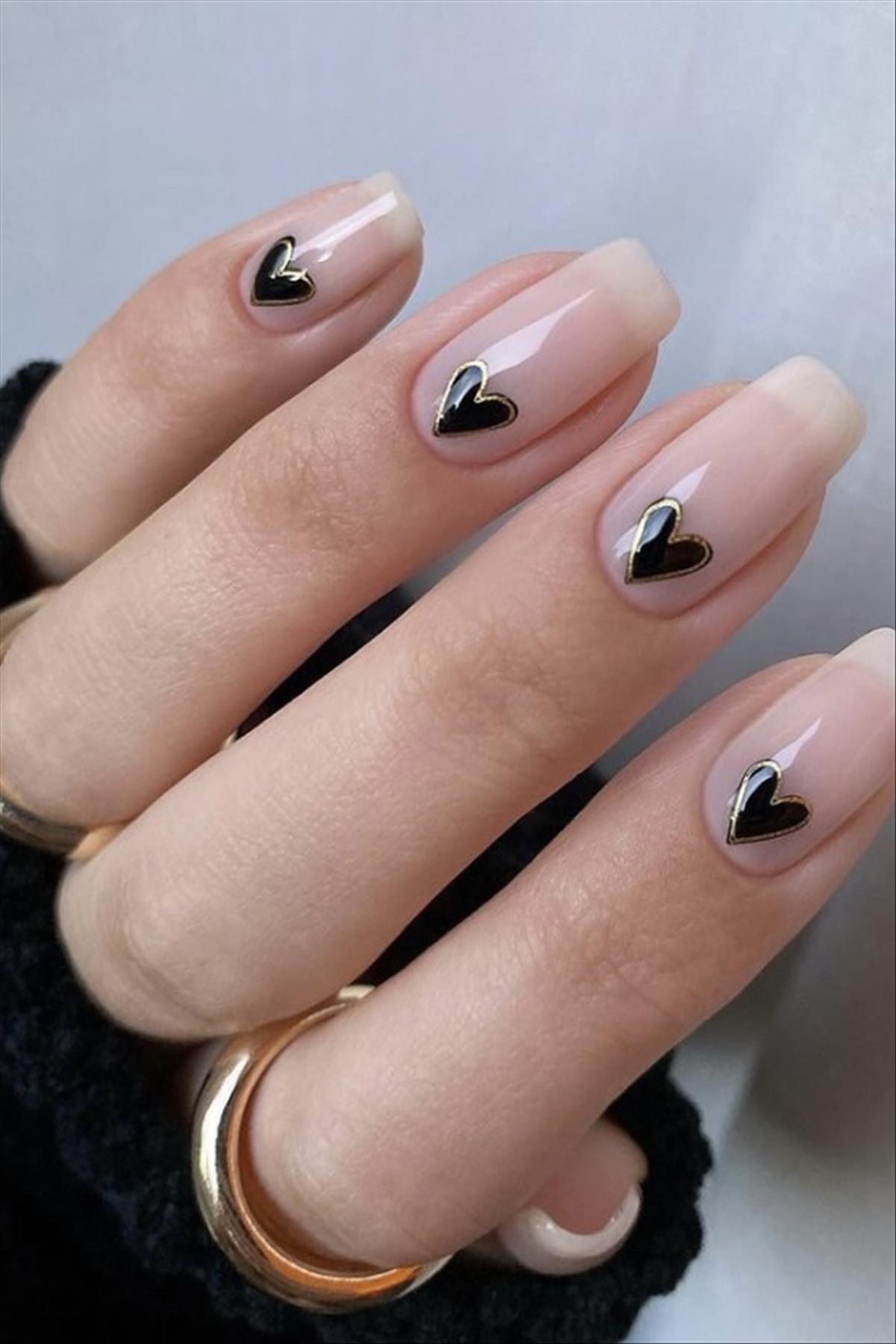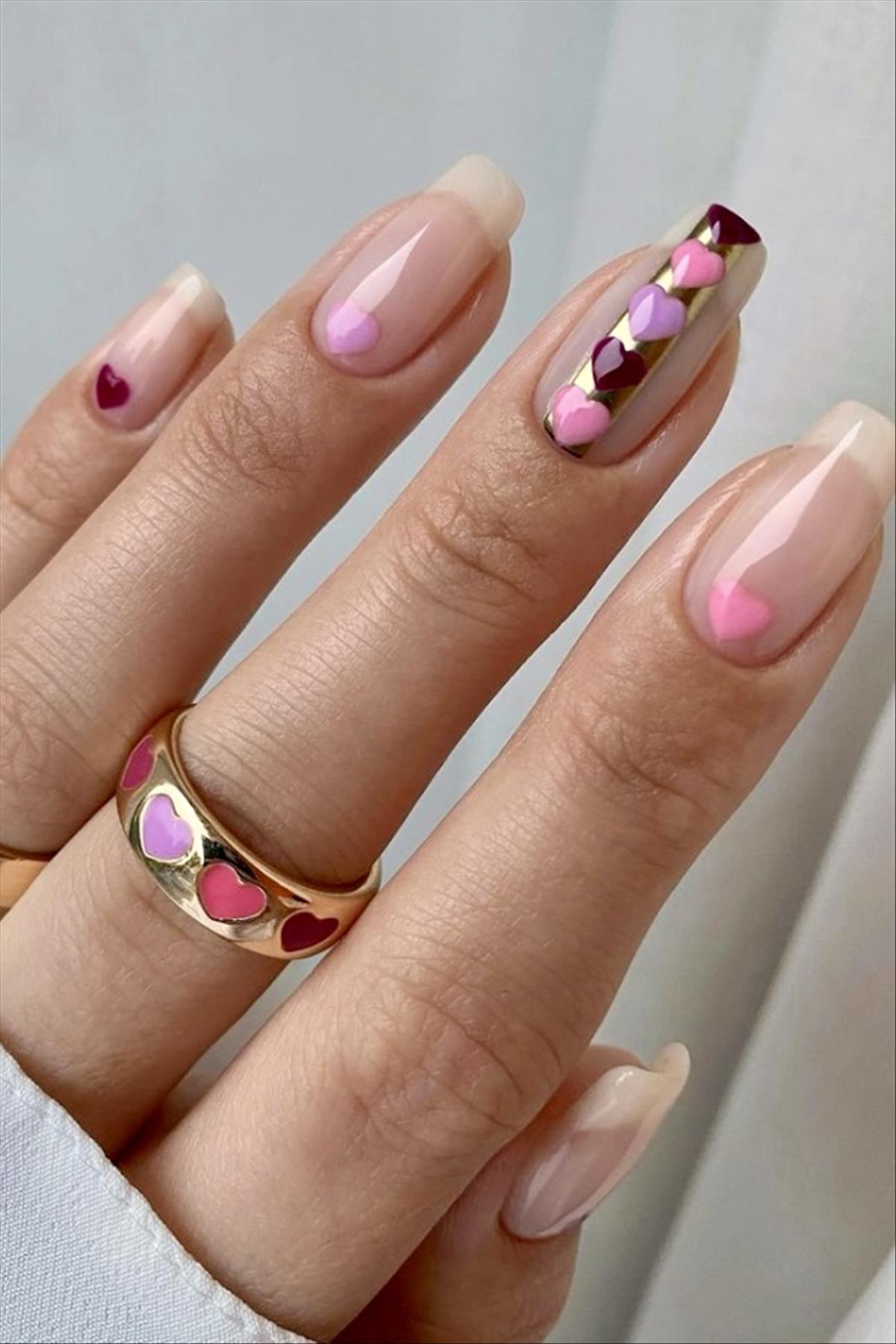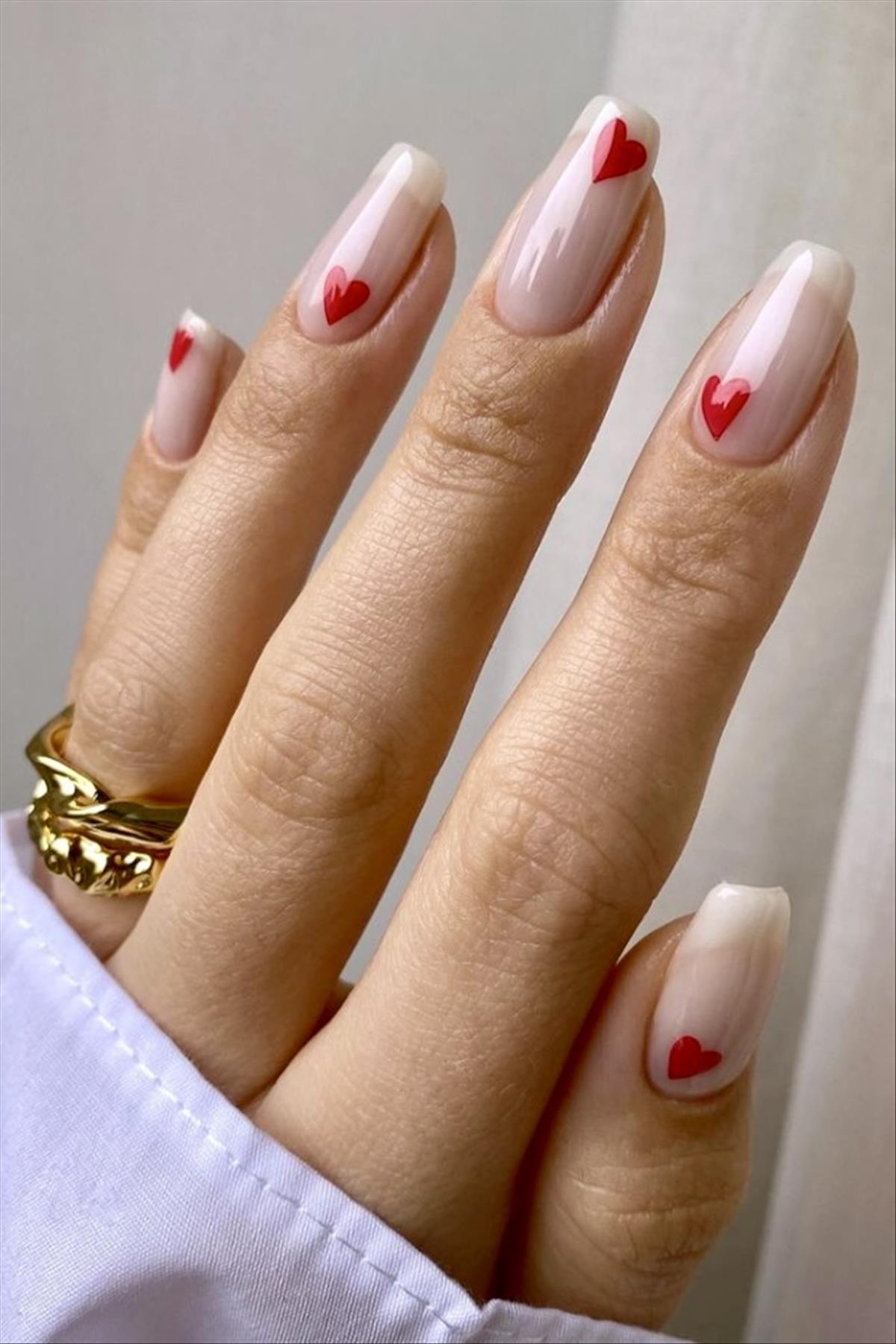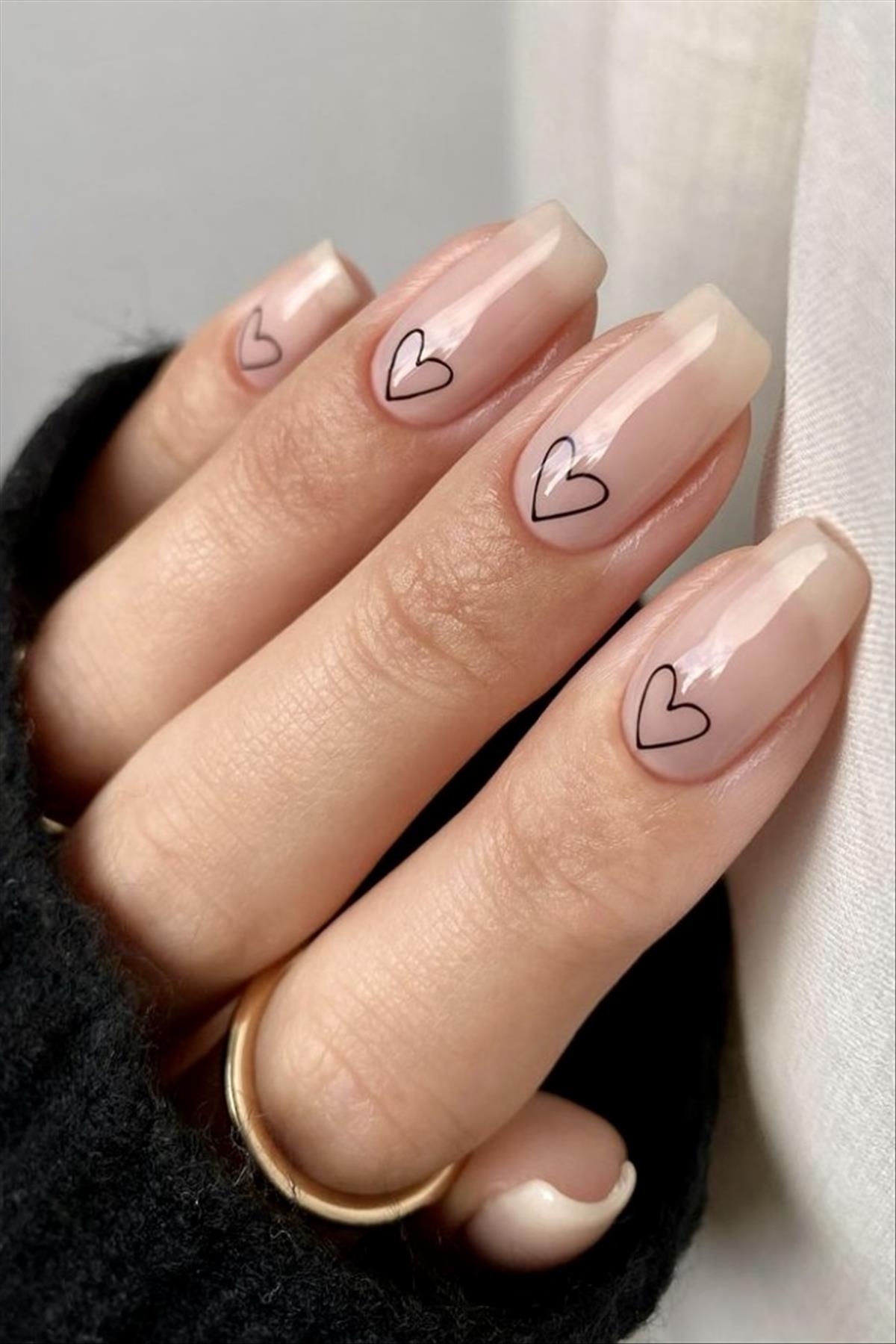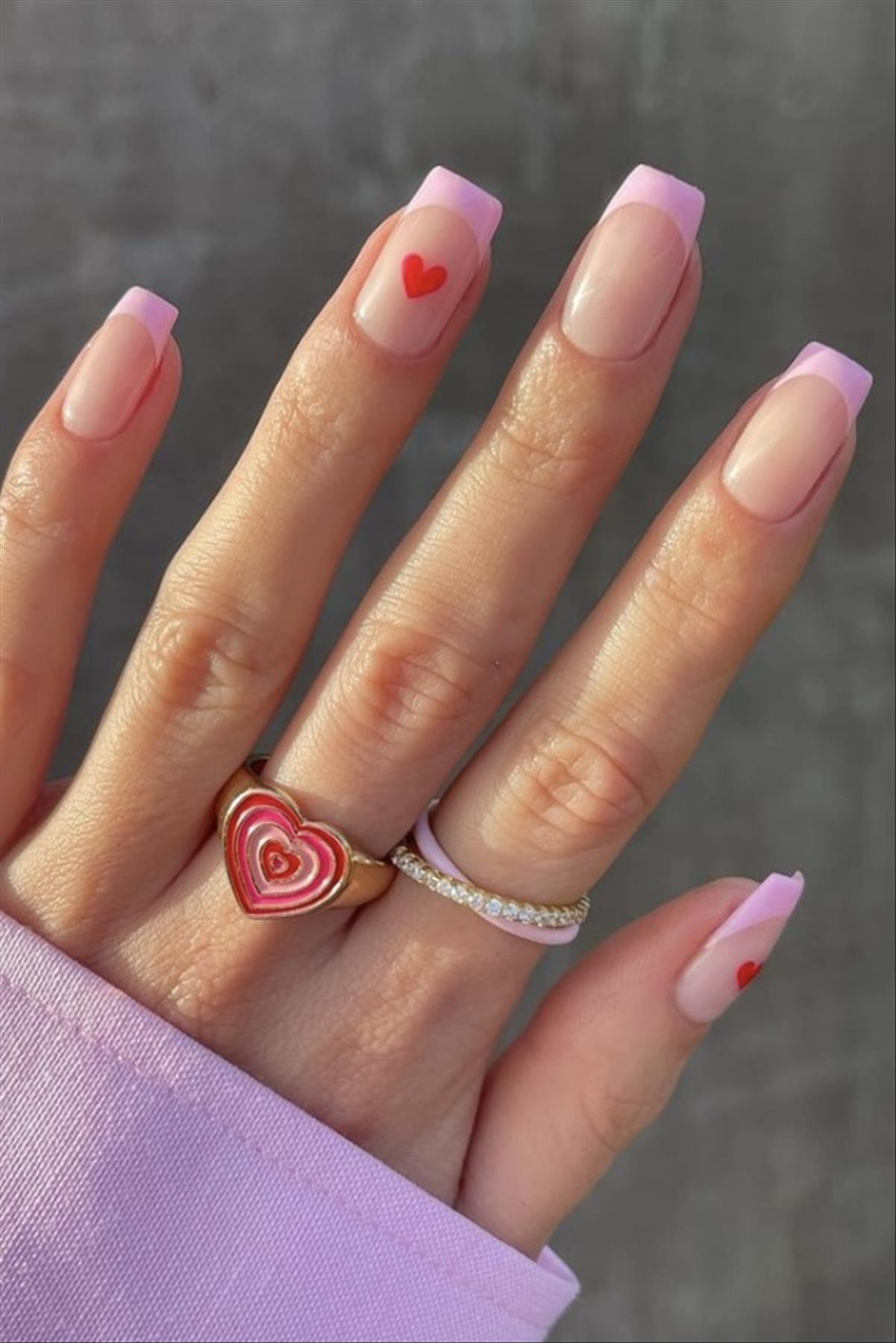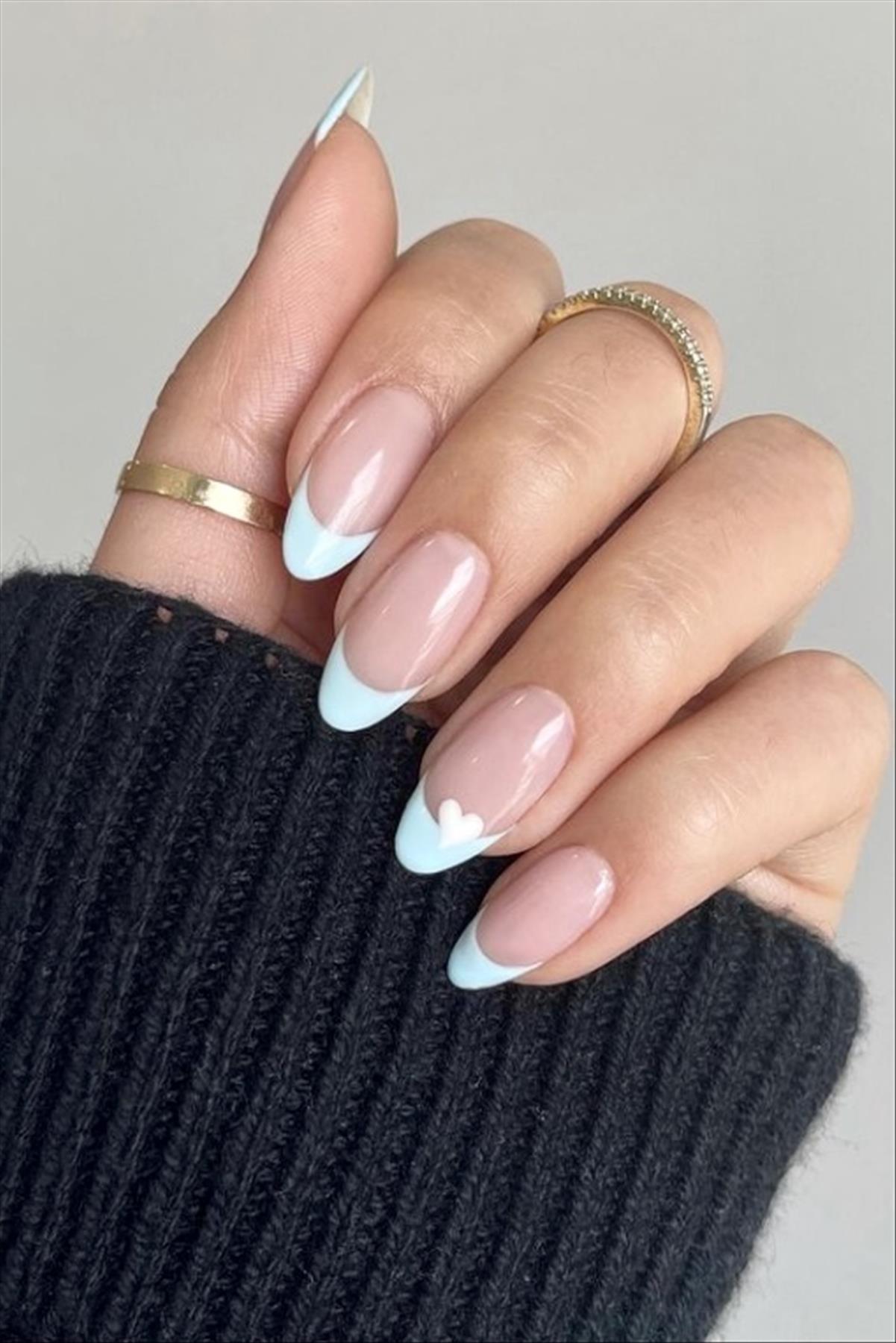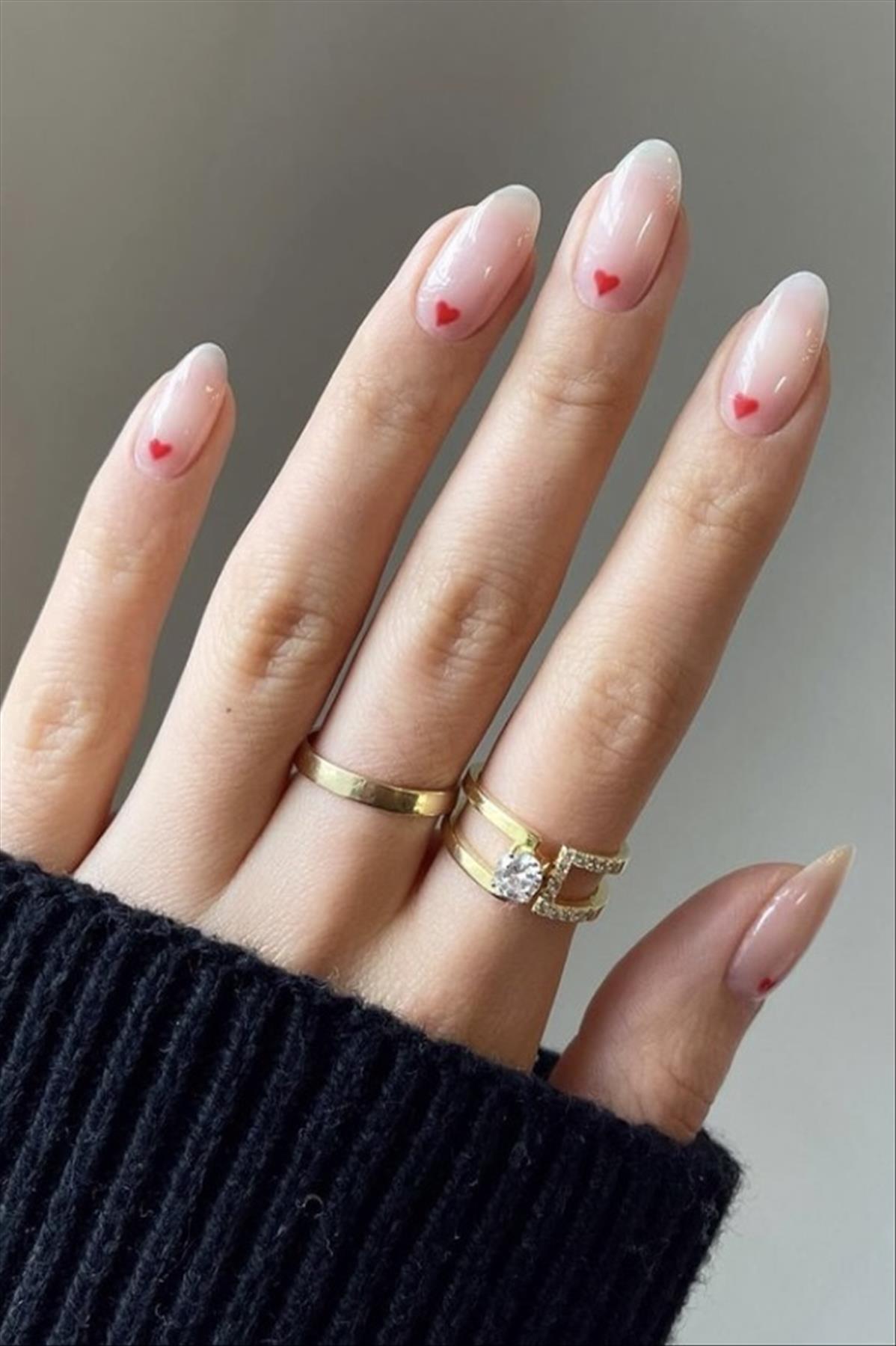 Short French almond nails for Valentine's day nails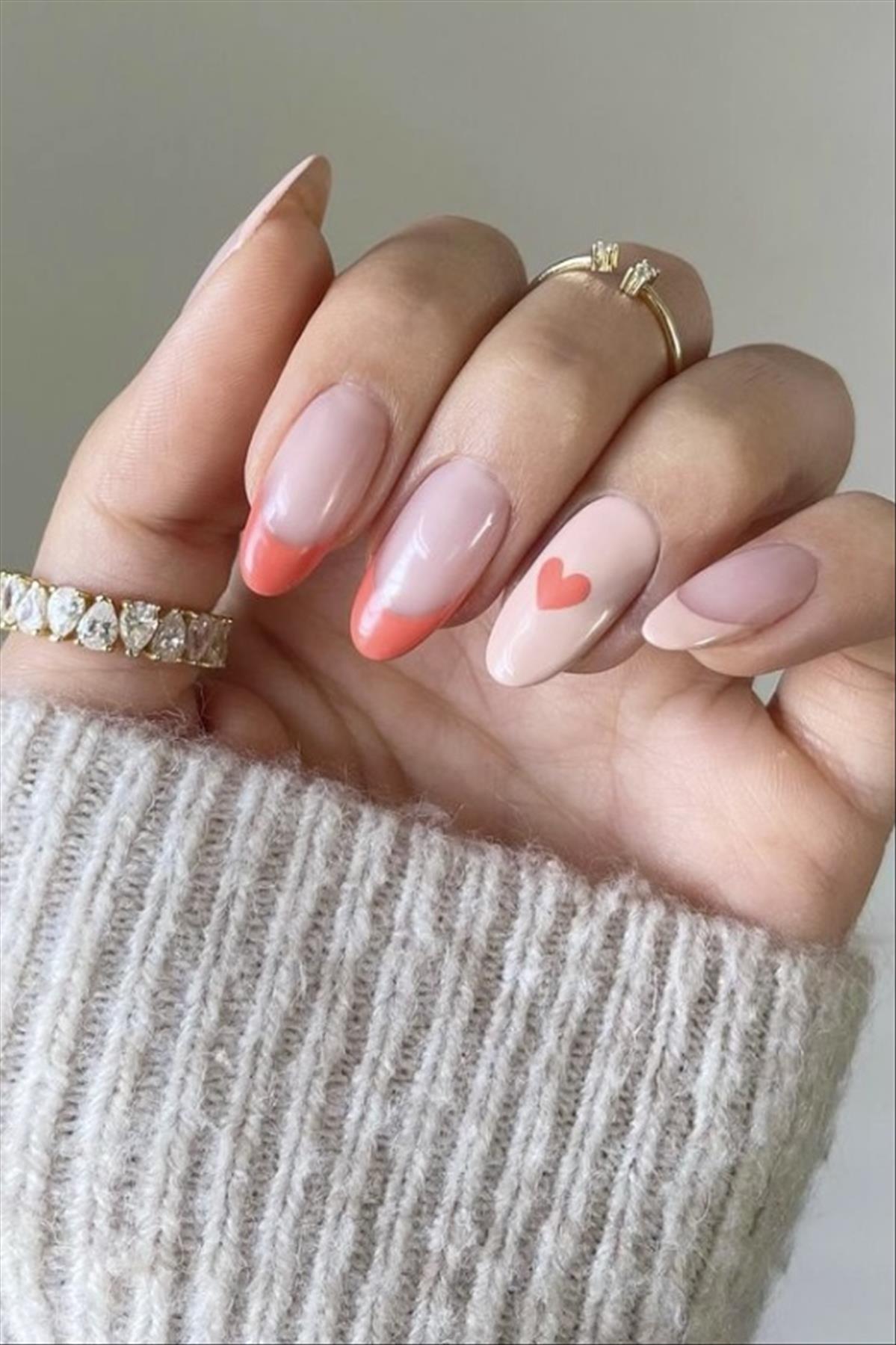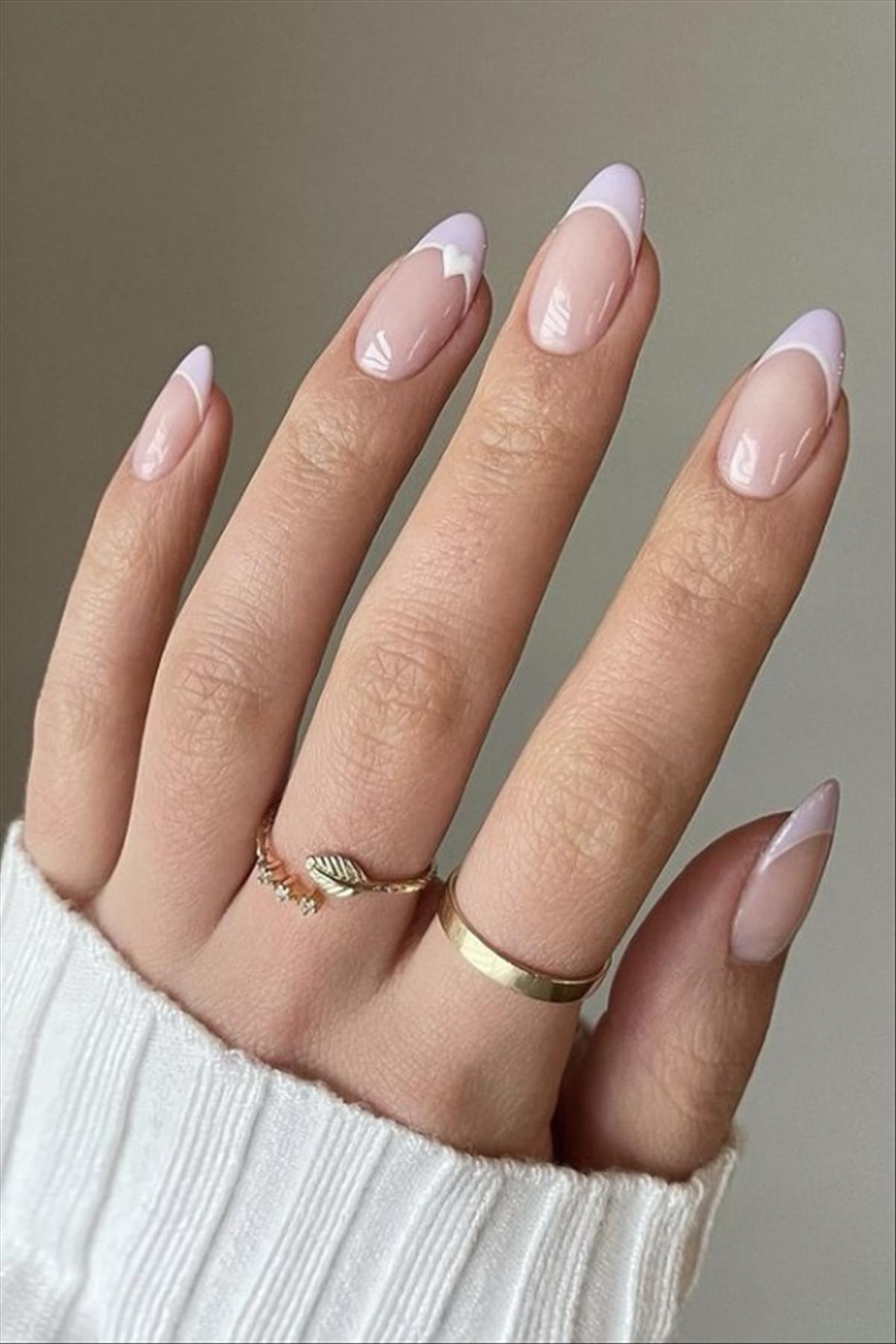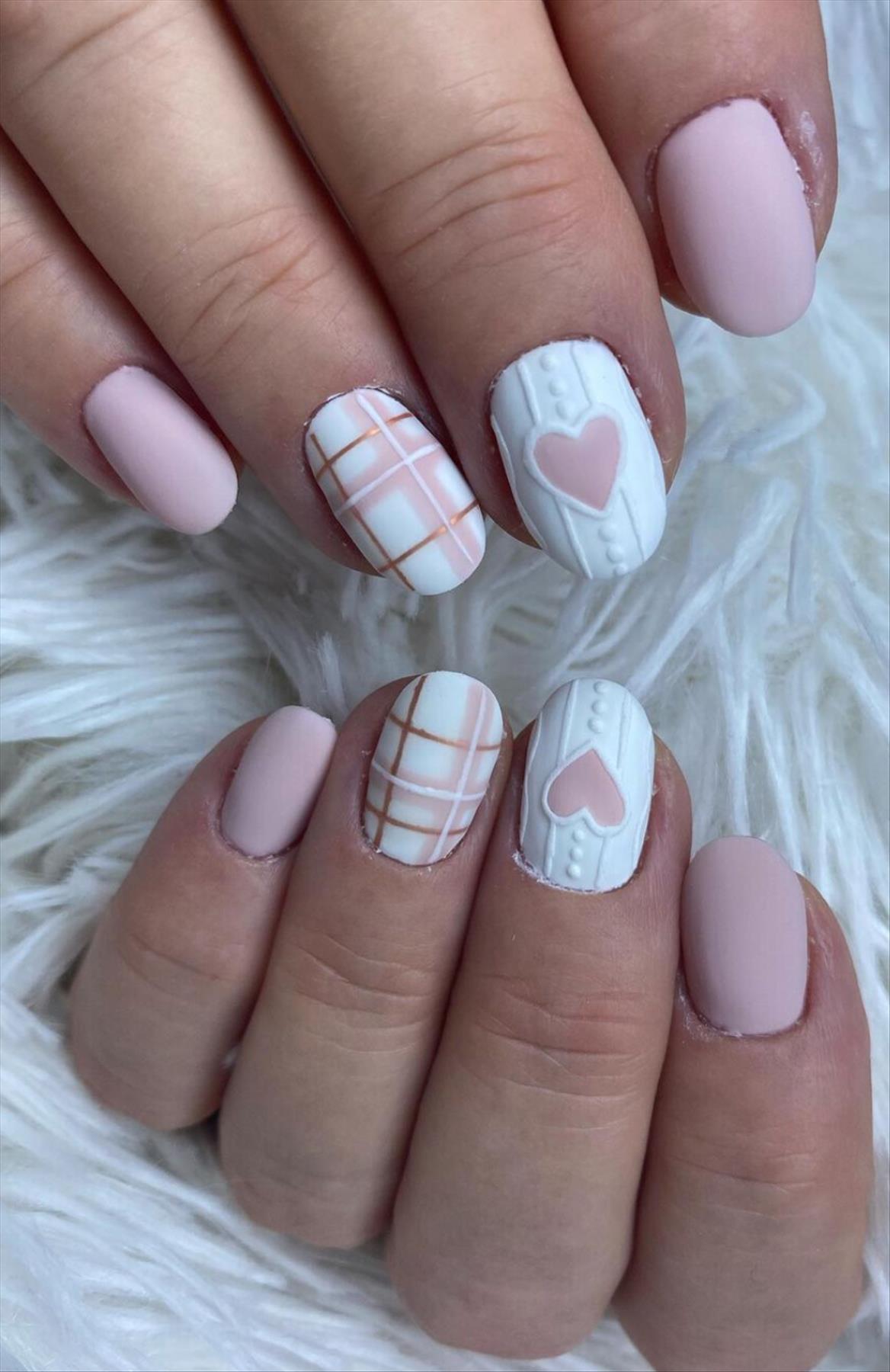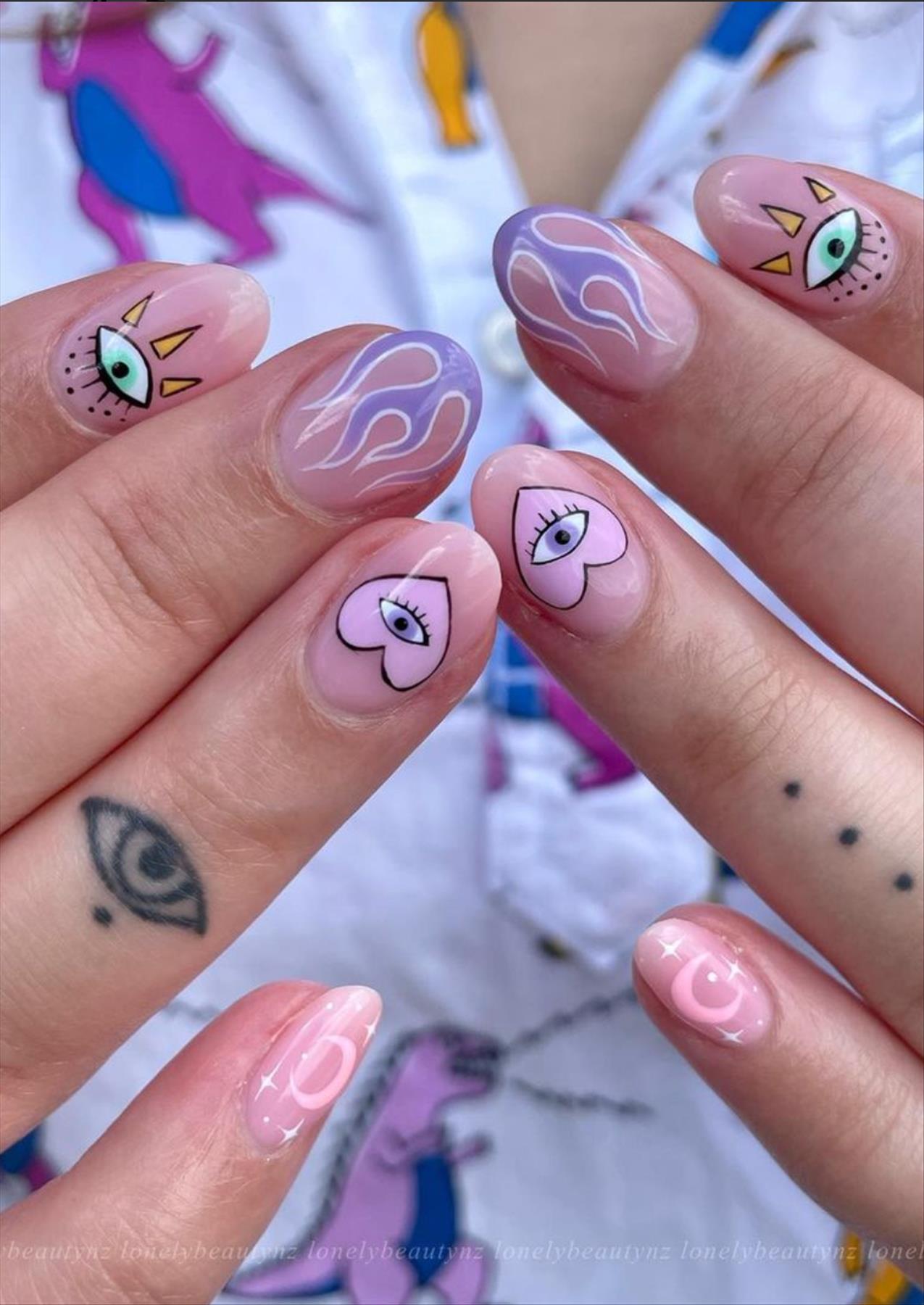 Long Valentine's day coffin nails design