Is short nails really not suitable for manicure? Short nails can also make beautiful and fashionable manicures, so what manicures are suitable for short nails? Why do short nails look good? Here are 40 types of short saure nails design that show both long and white hands.
When it comes to Summer days, natural short nails becomes a hot topic among stylish girls. Which nails color to choose, which pattern to get, what nails shape is better ? Today, I will indroduce these natural short sqaure nails for you :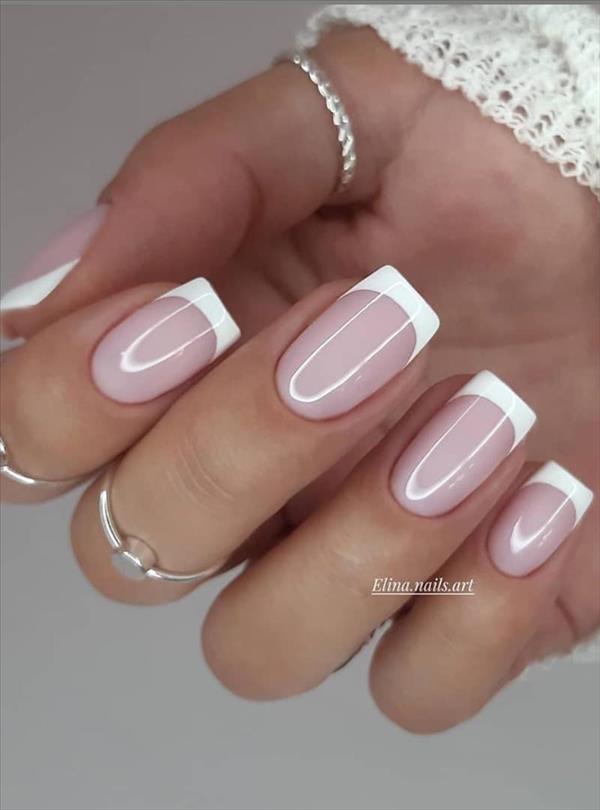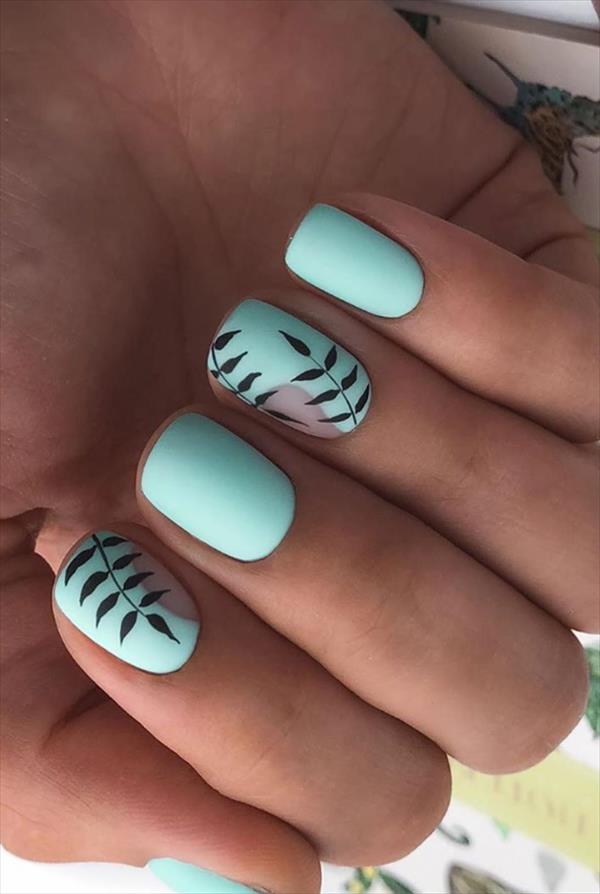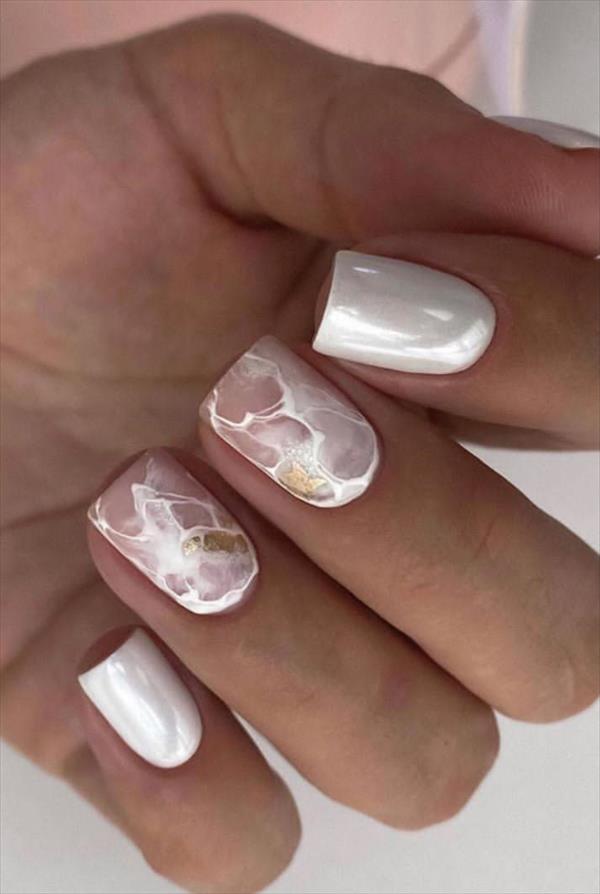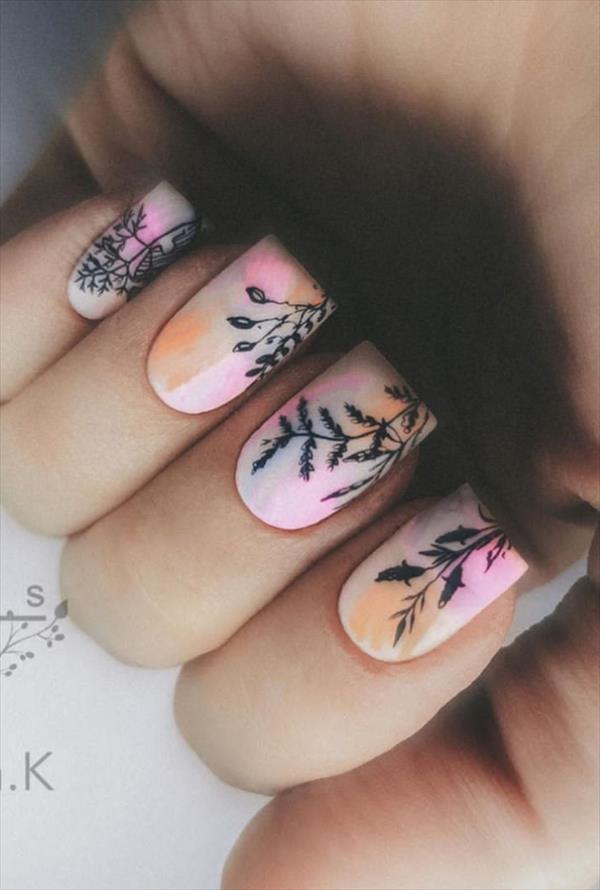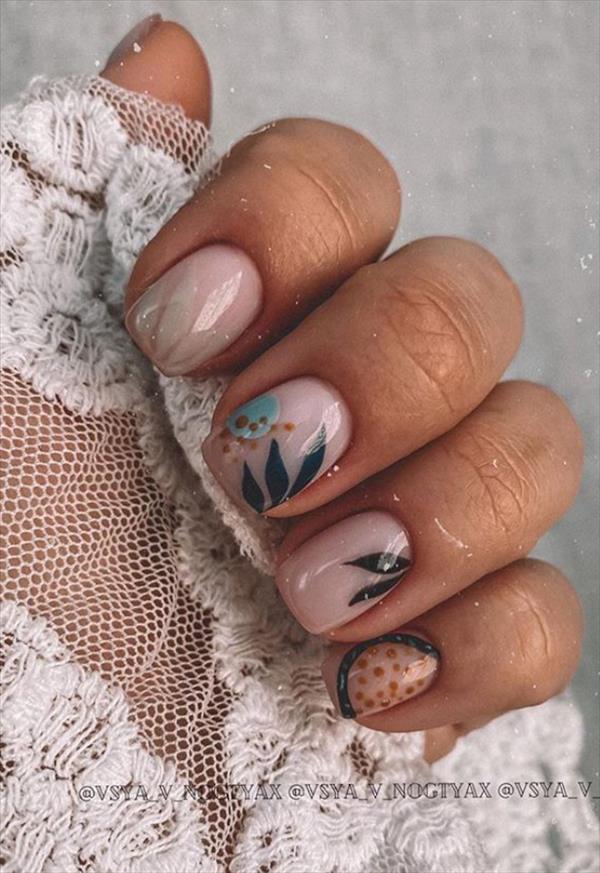 Nude color for short nails design!
Short nails will make the whole hands not long enough and thin enough. In fact, don't worry, choosing a suitable manicure can lengthen the fingertips visually ~ the nude manicure is simple and refreshing, and the color is close to the skin. The hands are white and slender, it is very suitable for the Mei Zhi of short fingernails, and the embellishment of black and white stripes is lively and flexible, which makes it feel like summer.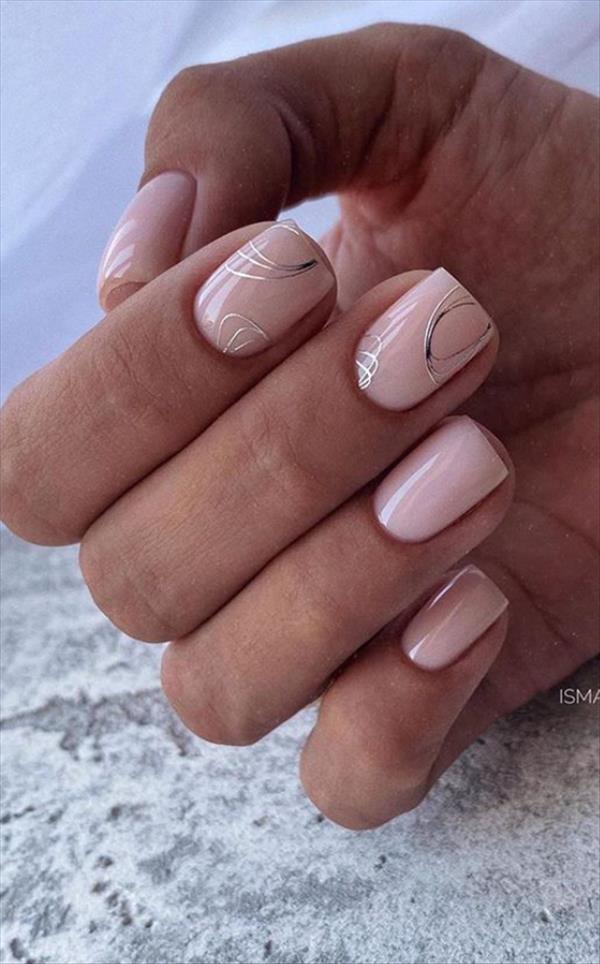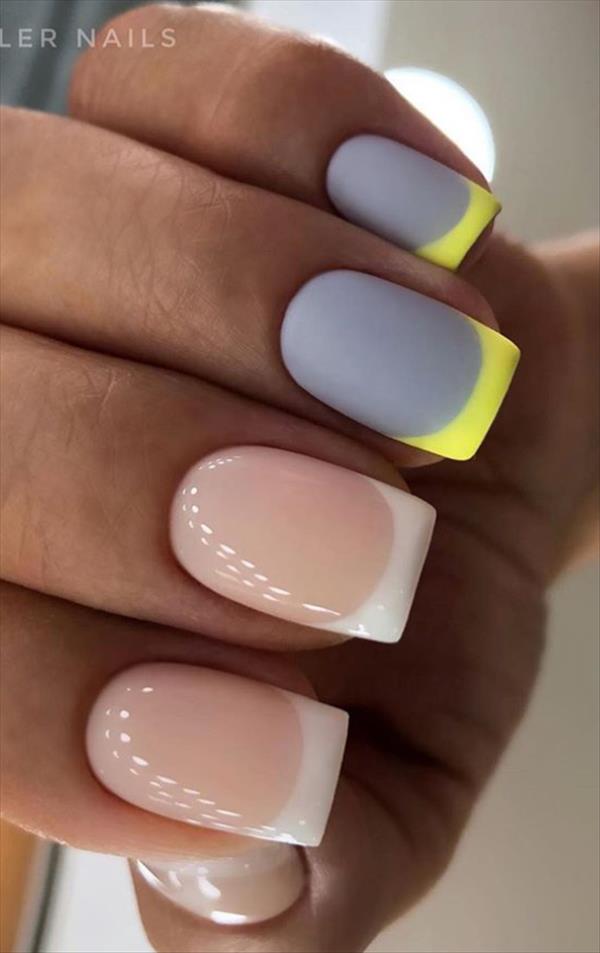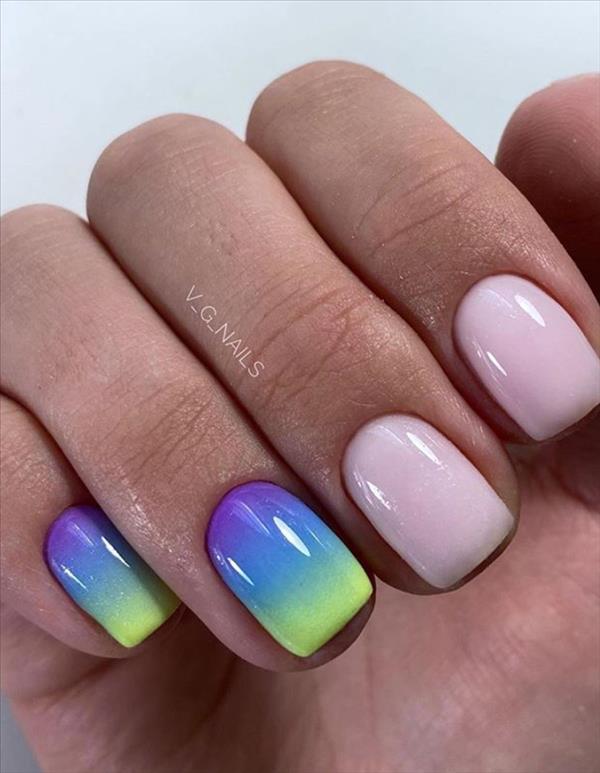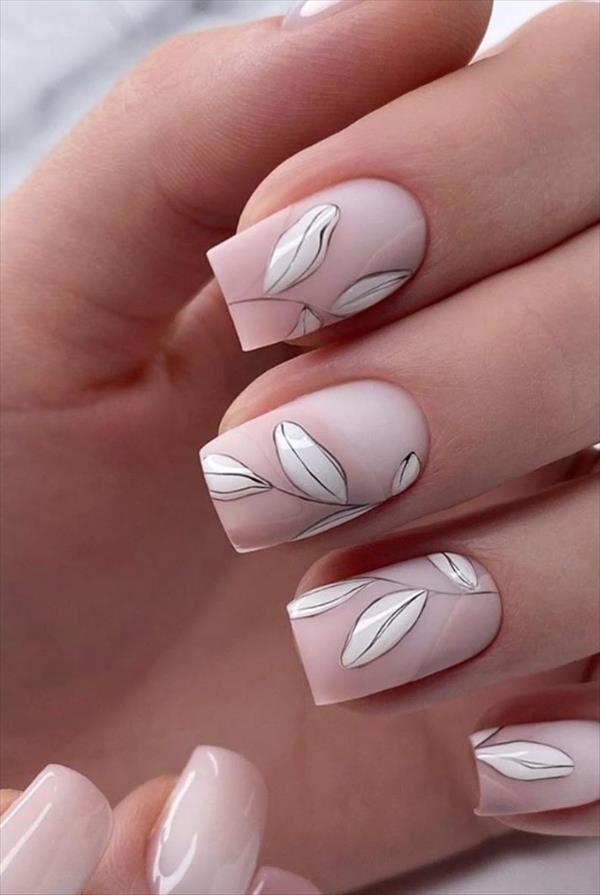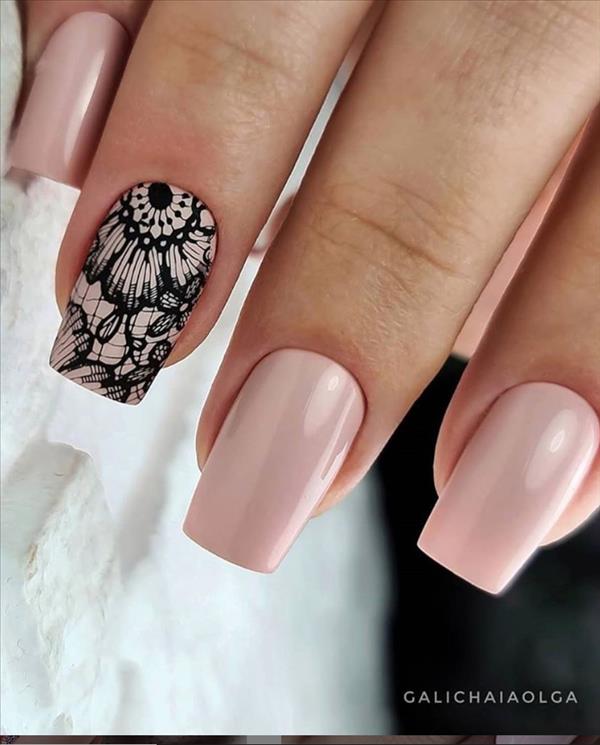 Short nails , you can find a manicure suitable for yourself . The white manicure design can give people unlimited imagination space and form a slender and slender feeling of hands visually. And the transparent color mix the fresh green beauty, the thumb embellished with green leaves, and the Green fragments of manicure the fresh light green manicure can not stop the hipster artistic atmosphere, short nails make this kind of manicure beautiful and delicate.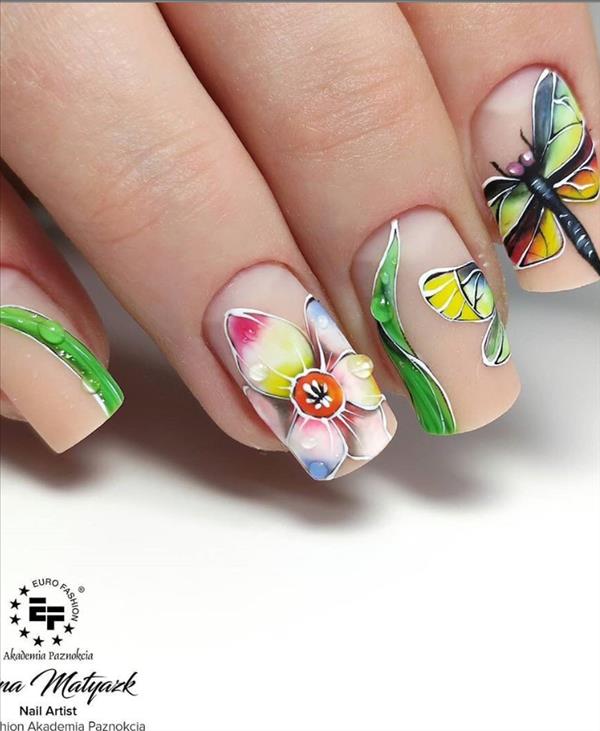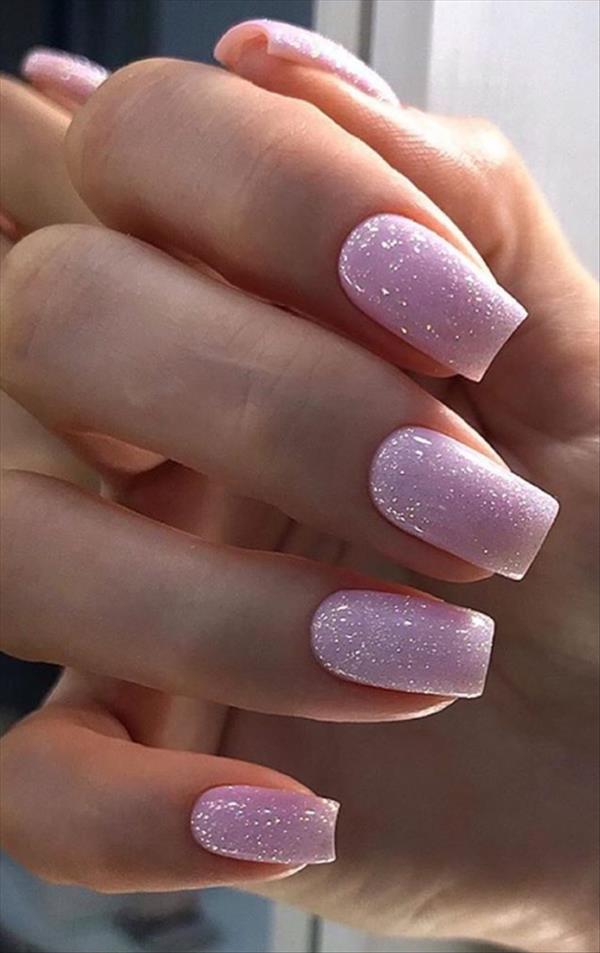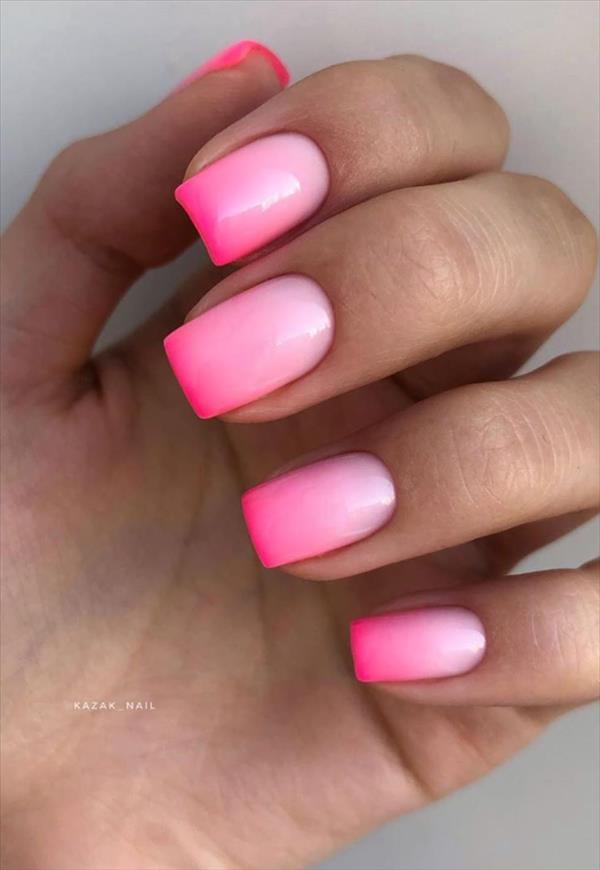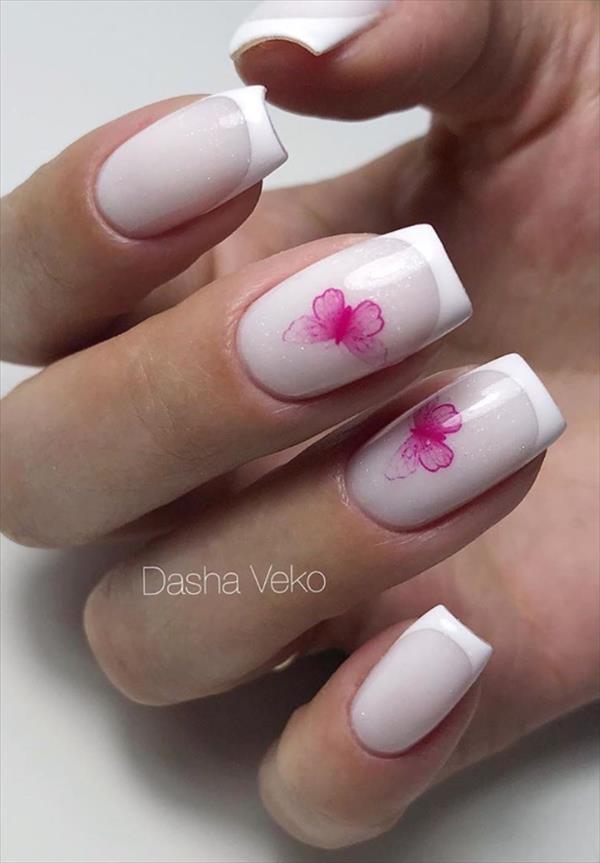 Let a touch of fresh green bring you a little coolness in summer. girls with short nails can also try this fresh green manicure. The mix of green and white is harmonious and beautiful, the leaves and plaid embellished on the fingertips seemed to blow a sea peak, which was cool, comfortable, fresh and charming.