Brown nails design becomes one of the most popular Fall nail colors trends 2021. Brown is a combination of multiple colors, similar to wood, coffee, chocolate, etc. From darker colors to lighter colors, there are few shades of brown. It is a composite color composed of red, yellow, and blue. This color exists in many things in nature, such as hazelnuts, cocoa, wood, soil, human and animal hair color, etc. Brown nails are the most popular because they look natural and fit almost any shape of nails.
Brown Nail Design to Rock the Fall
There are hundreds of ways to have brown nails. Modifying each design will quickly make it your own, but you might need some inspiration. Check out these 45 unique ways to rock brown nails!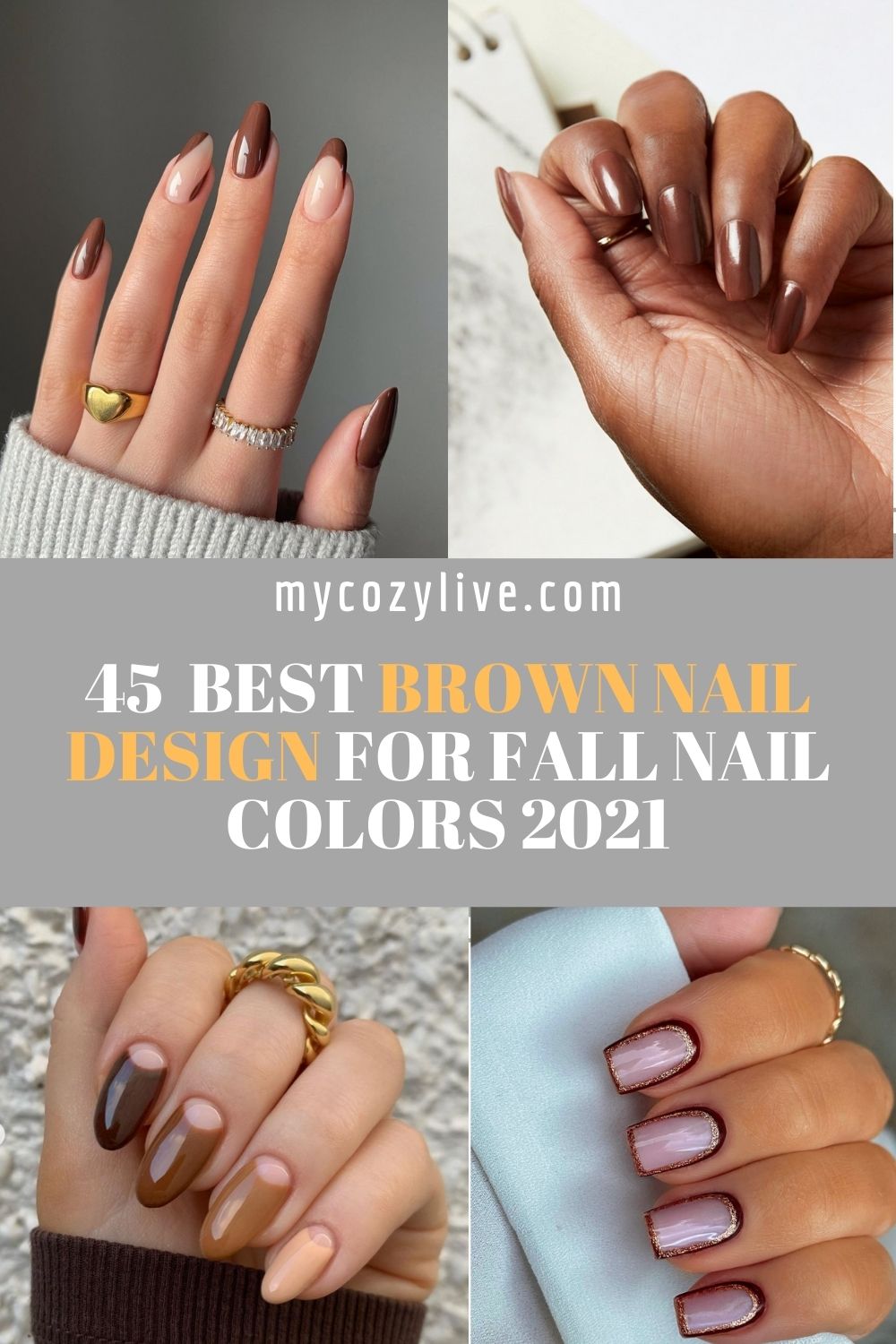 Brown Leopard nails for fall
As one of the fashions that have been popular for many years, animal print has gained a firm foothold. This amber leopard look is trendy for a simple reason-it is incredible to wear. From every angle, your nails can catch the light and look like tortoise shells-delicate and charming. You can choose the pattern above-no two coats are the same, so why should your nails be the same?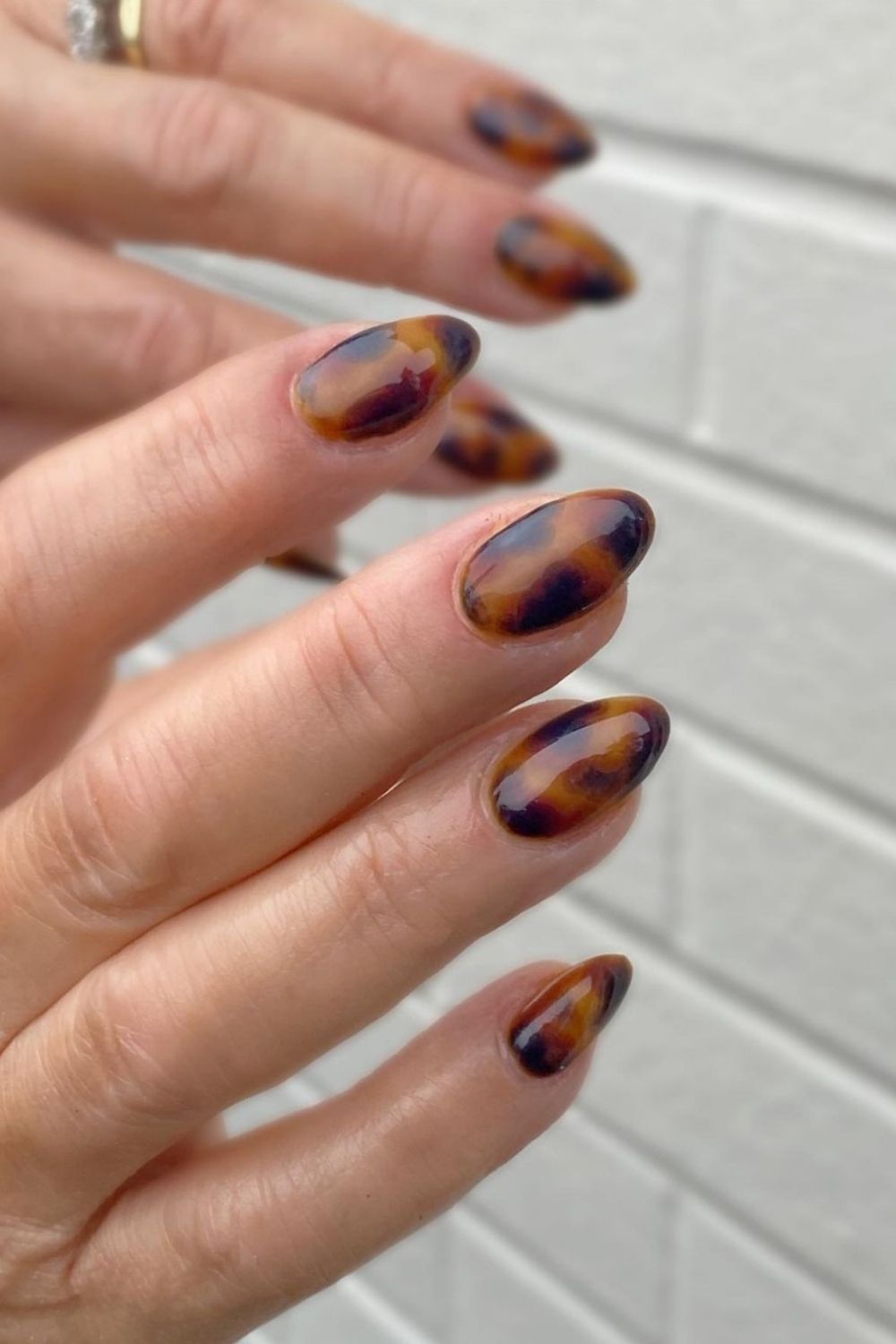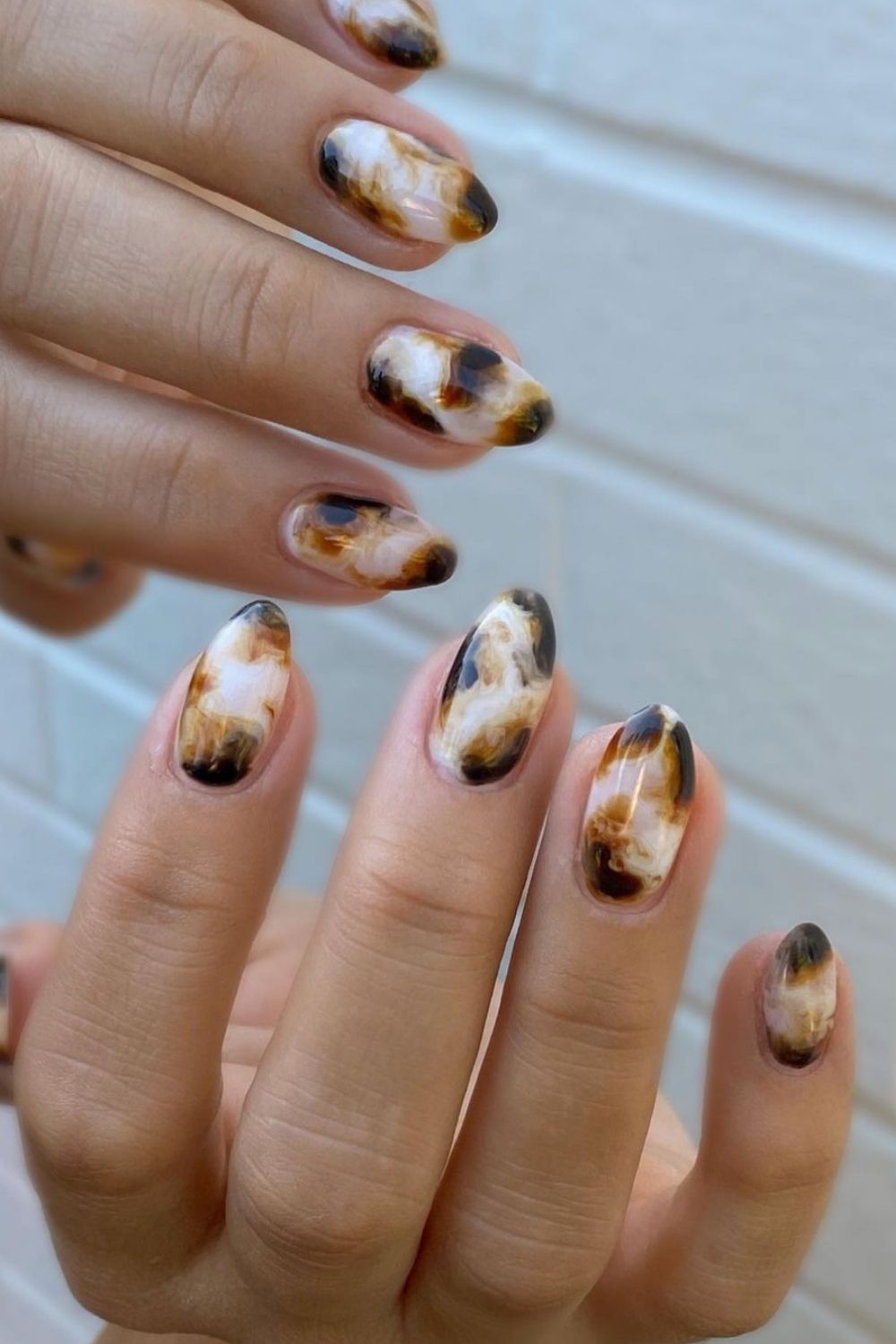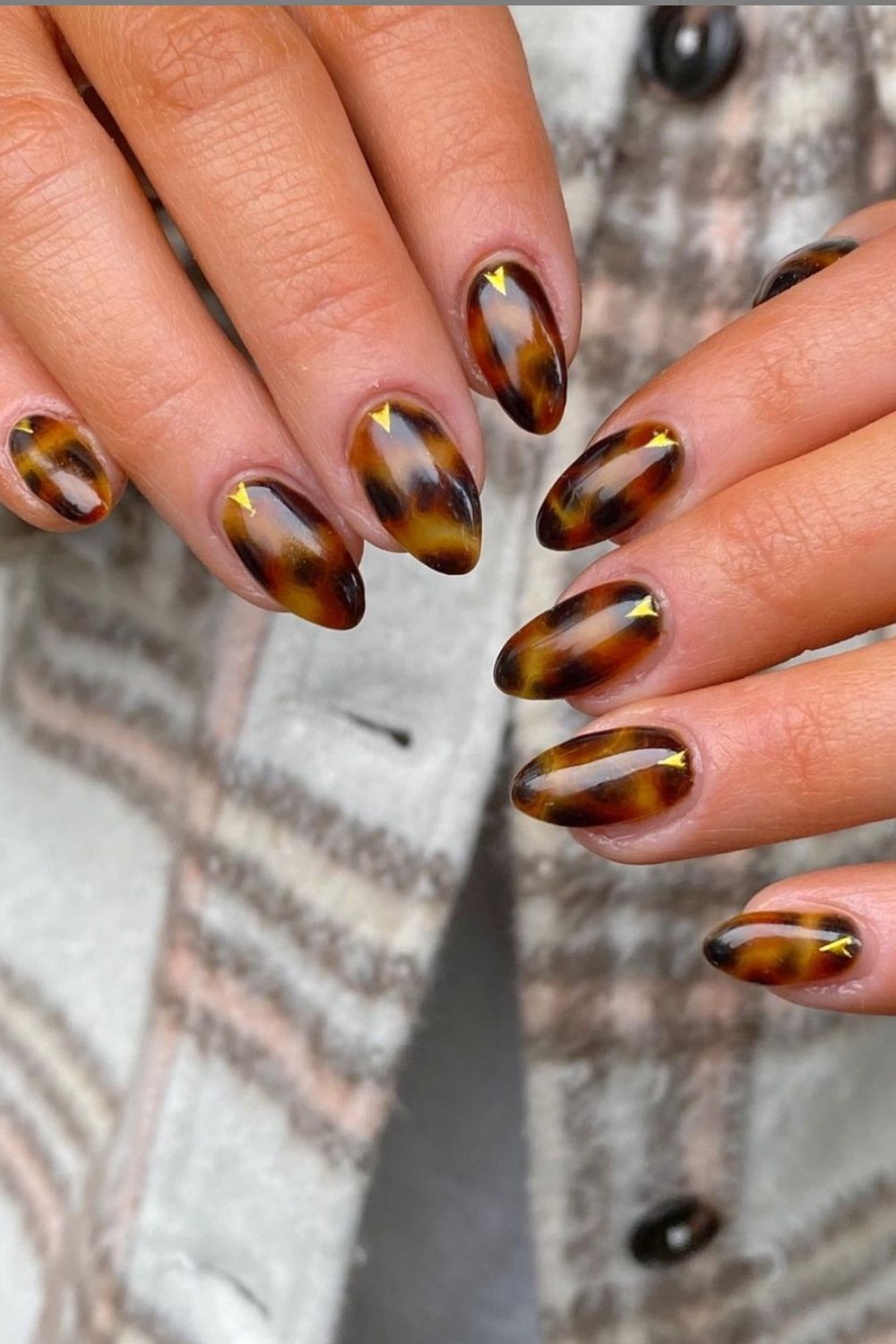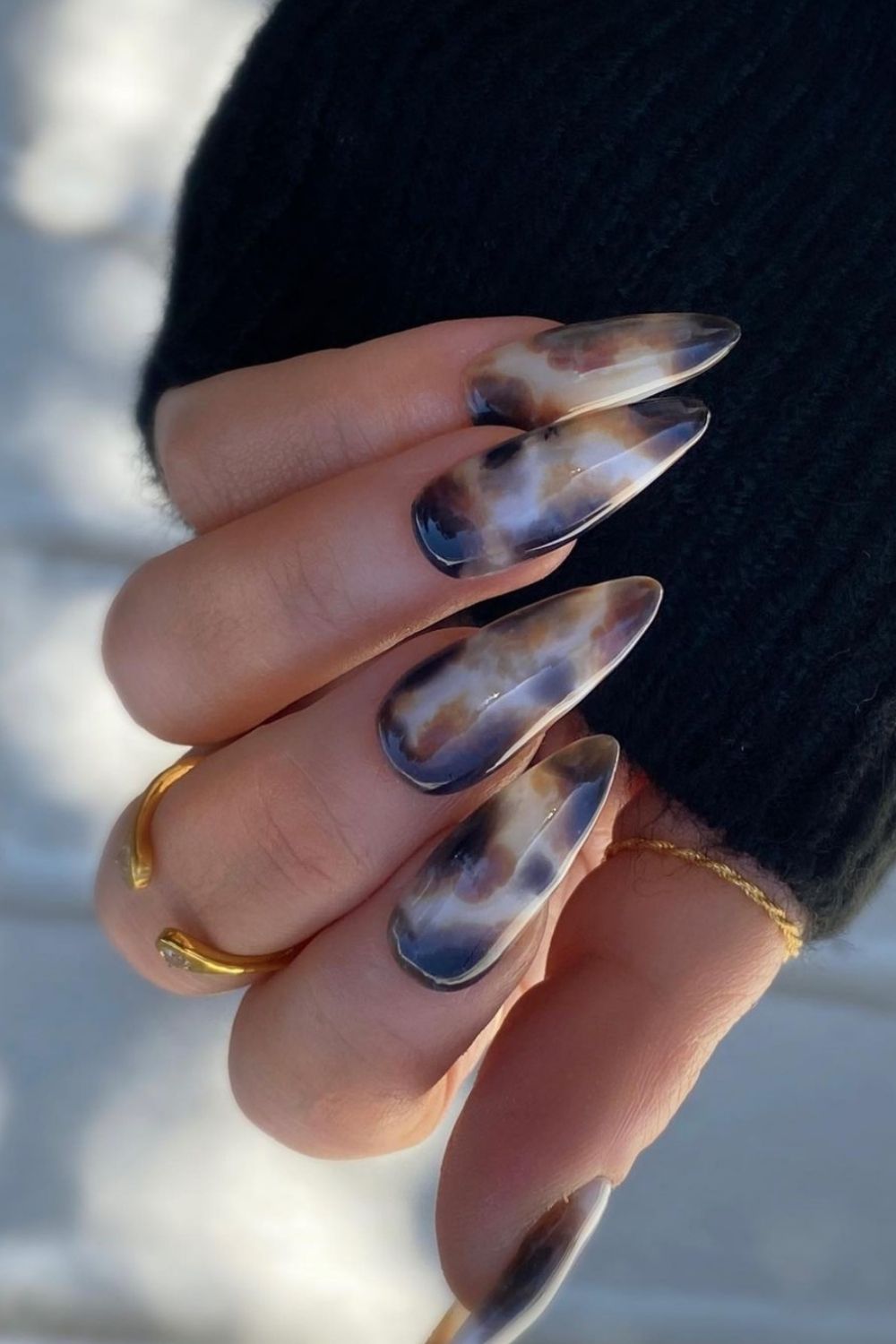 Light brown leopard nails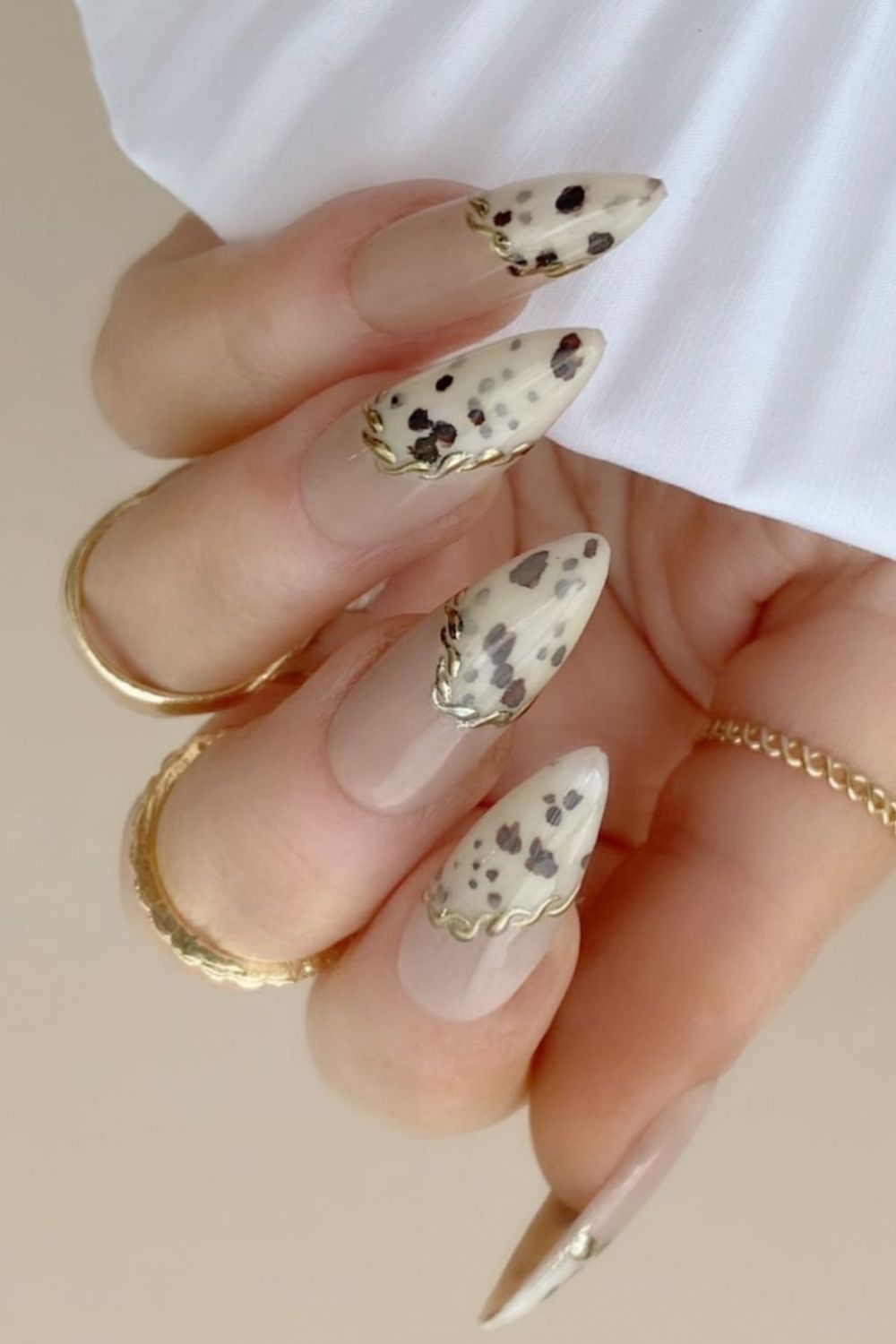 Floral brown nails design
Although spring is a typical flower season, you should be able to appreciate them in every season. This latest nail art features autumn-inspired brown and neutral colors, which provide dimension to the design. First, paint three fingers with a light stone color and the other two fingers with a soft peanut color. After drying:
Apply delicate flowers on each nail with a fine brush.
Use the opposite color to draw the flowers on the top.
Complete the design with a small black dot as the center of the pattern.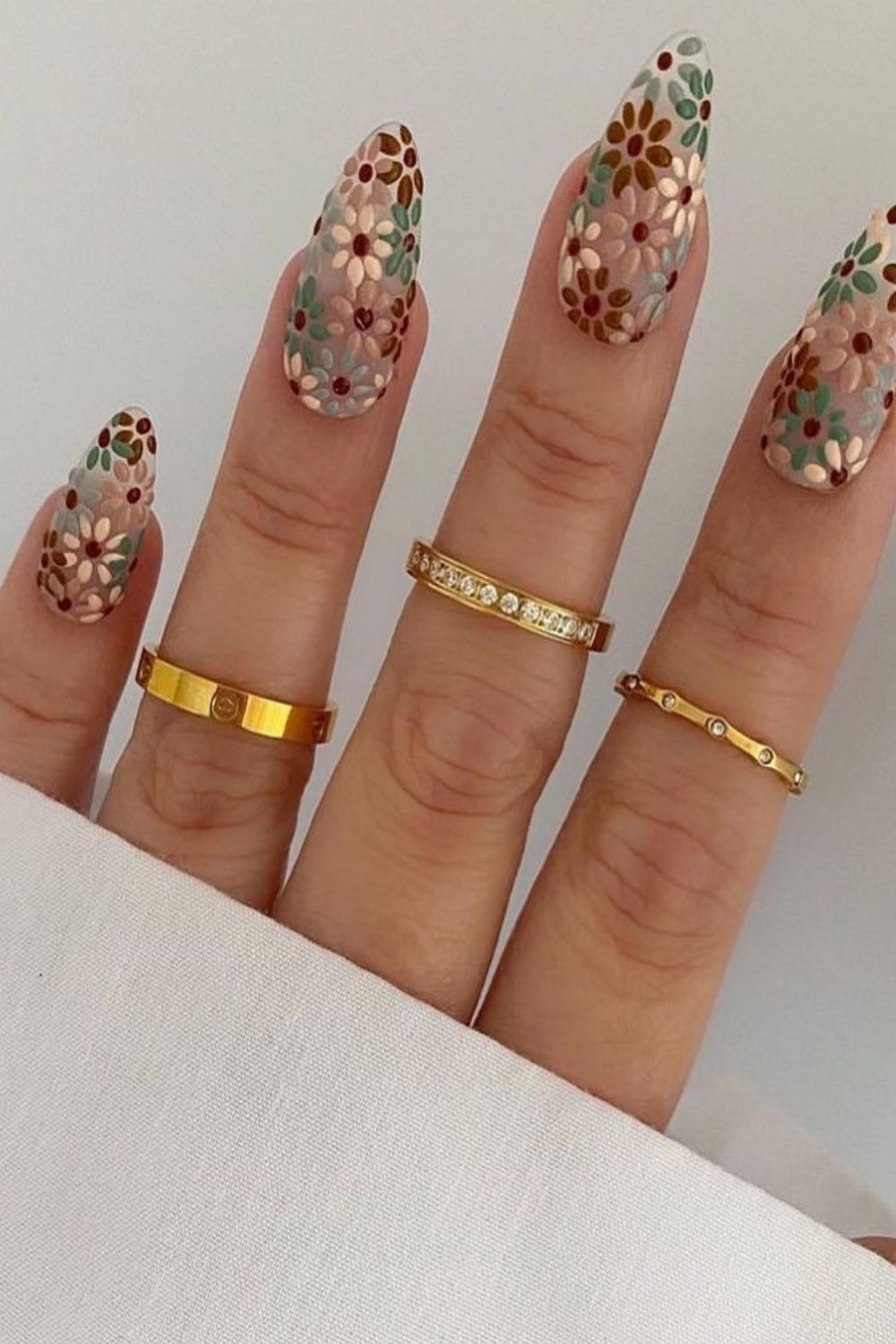 Brown gradient nails