Cheetah print or leopard print, is a great way to express your love for wildlife in particular. It has long been a popular fashion style that is always appealing to women. Most women love the leopard or cheetah designs so much that they often go nail salons to do their nails in these popular spotted designs. If you are finding some inspiration for your leopard or cheetah nail design, just stay here!
The wild leopard prints can give a luscious look for the wearers, which will be able to add a seductive and sophisticated sense to your final nail style. Most of the leopard print nails are featured with dark colors like black, chocolate or grey. For those pretty girls, you can also make your leopard nails into some lovely colors like the light pink, baby blue and lime green. Moreover, some decorative details like glitters and gemstones can be also incorporate into your nails to make them look more wonderful.
Mixed color combined for leopard nails
The sense of high quality is often like this, and dressing is also the same. If you want to be simple and have a little layering, you must try the approximate color jump for your leopard nails.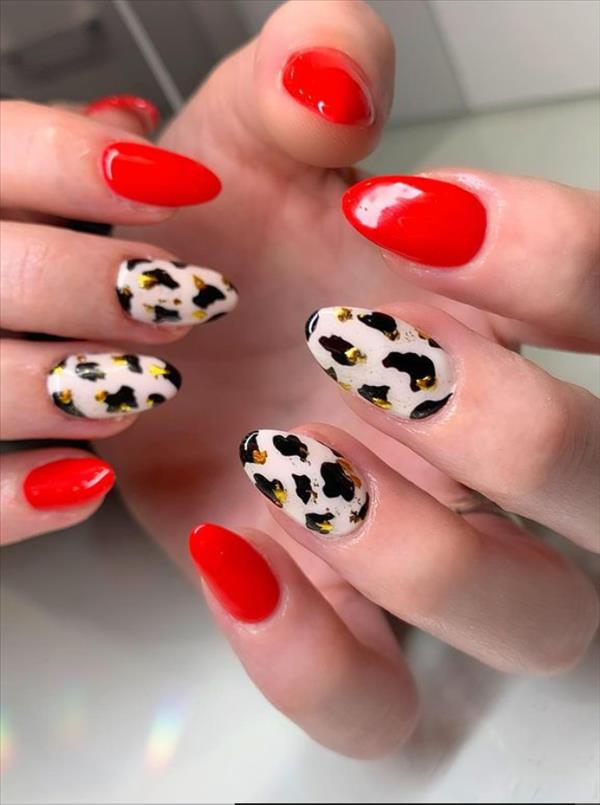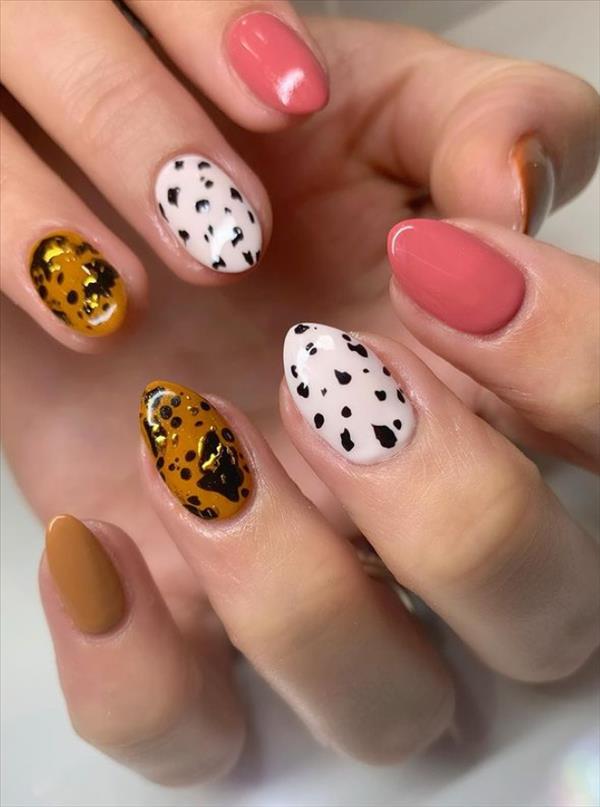 Leopard or Cheetah Nails with Studs. This nail design is using coral and nude polish as base coating and adds some gold, black and coral prints on top. It is easy to recreate and just for any season!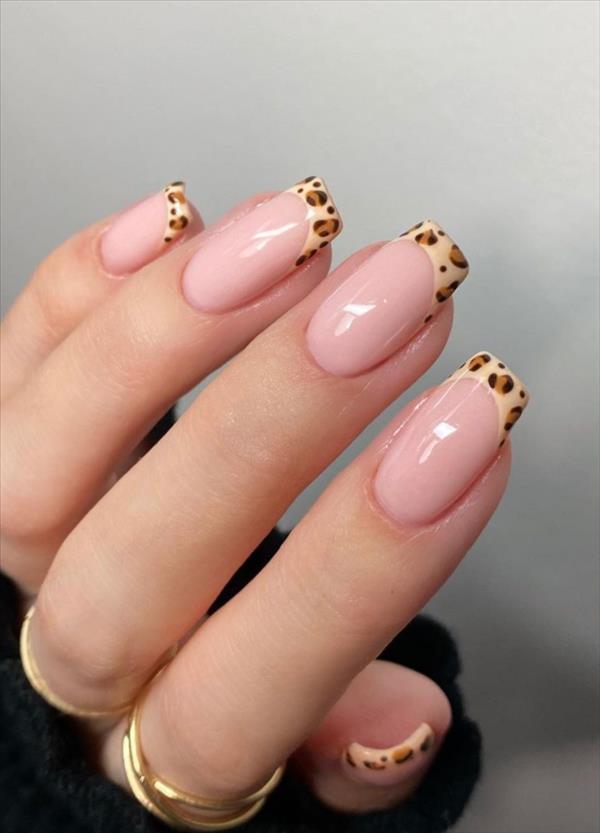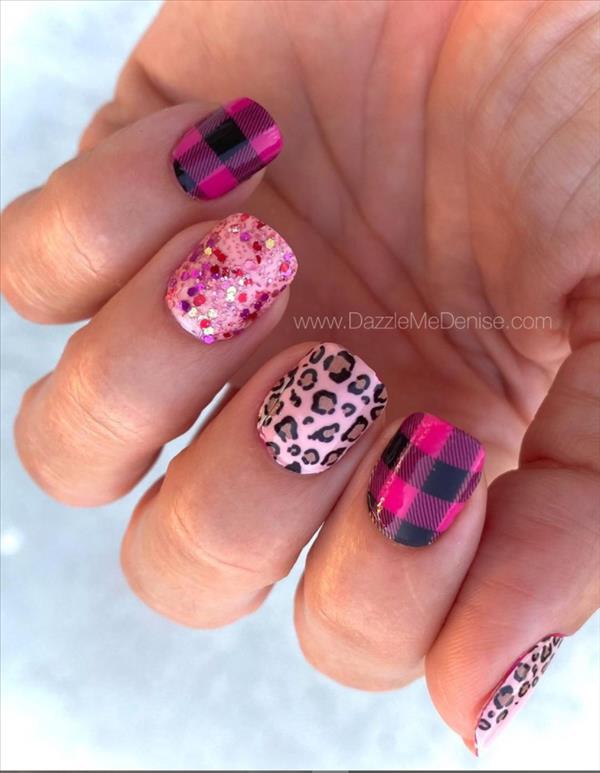 A very bright looking nail art with colorful animal prints designs. You will surely love to pant on.
French tip nail art with pink and black leopard prints. The studded pink bow looks so cute and adorable in this nail.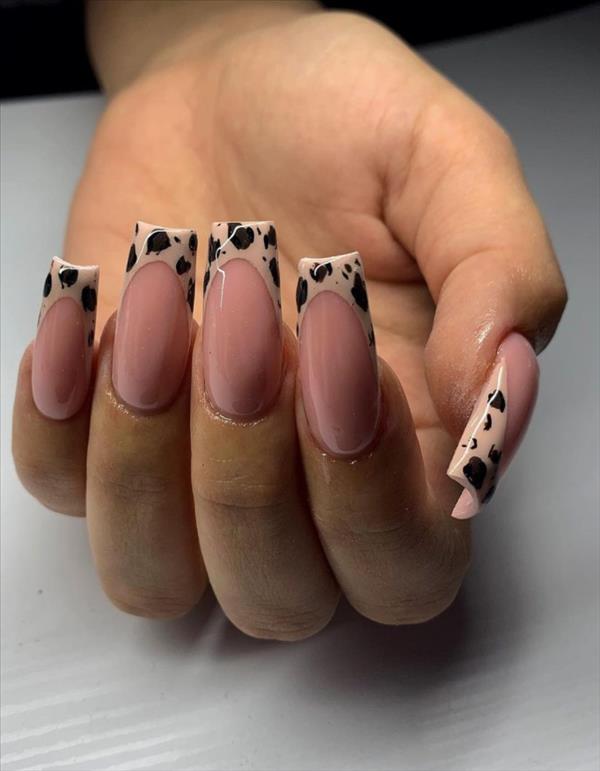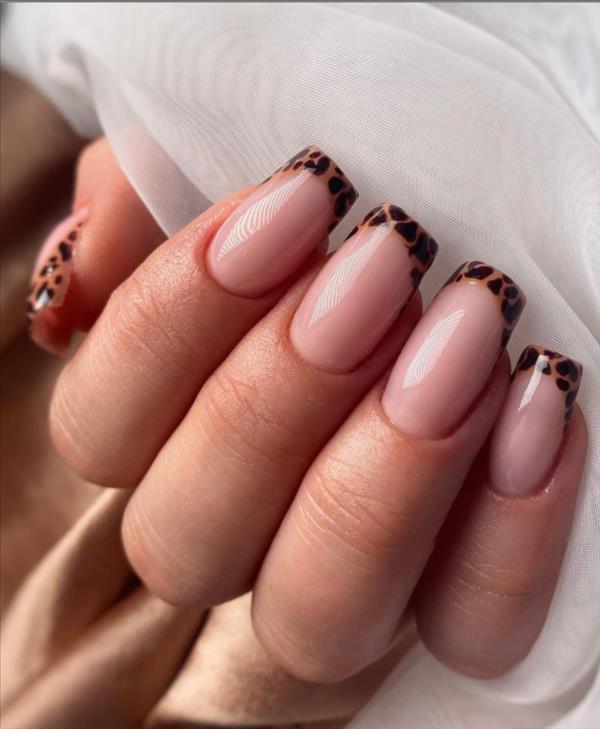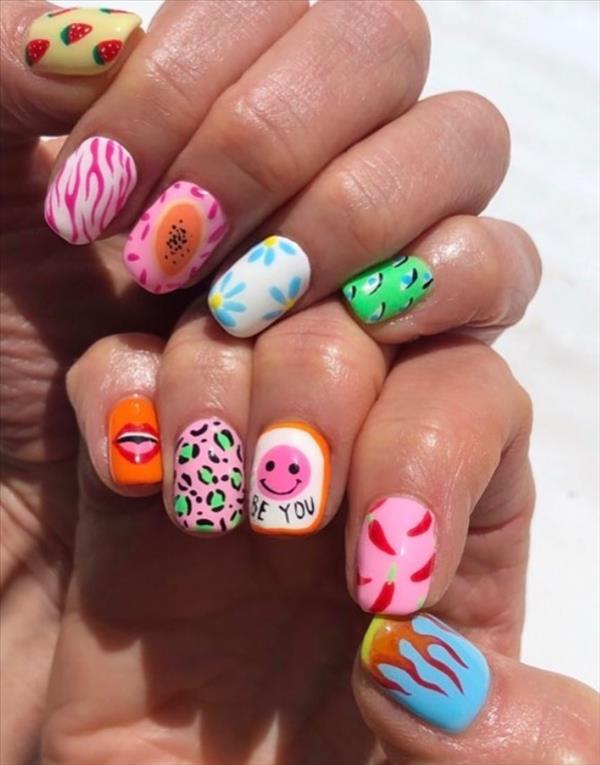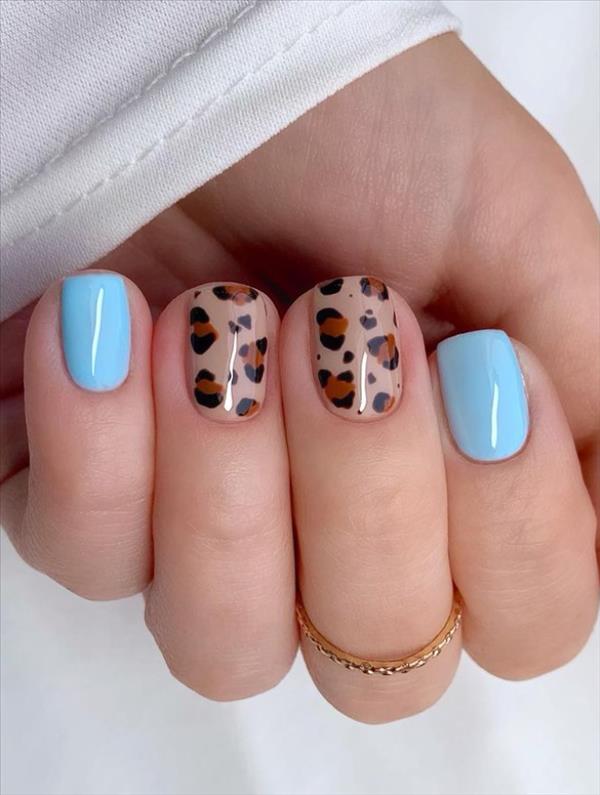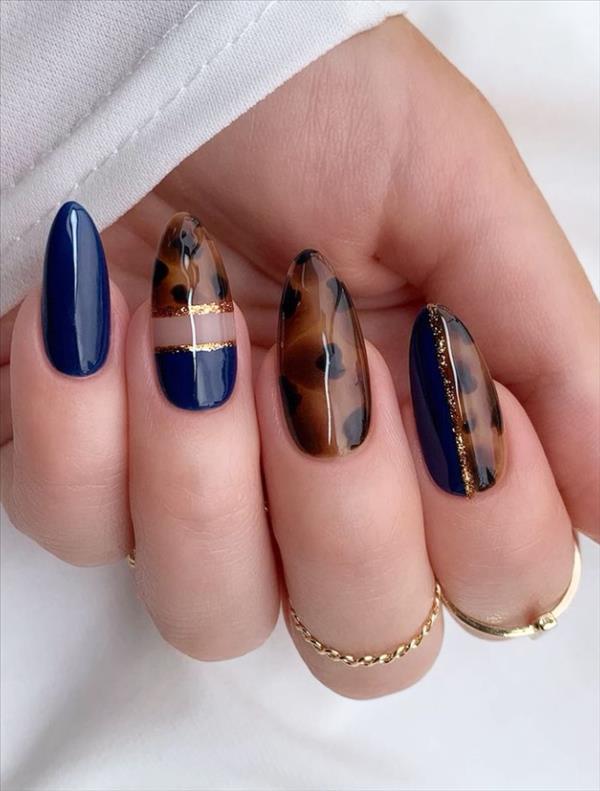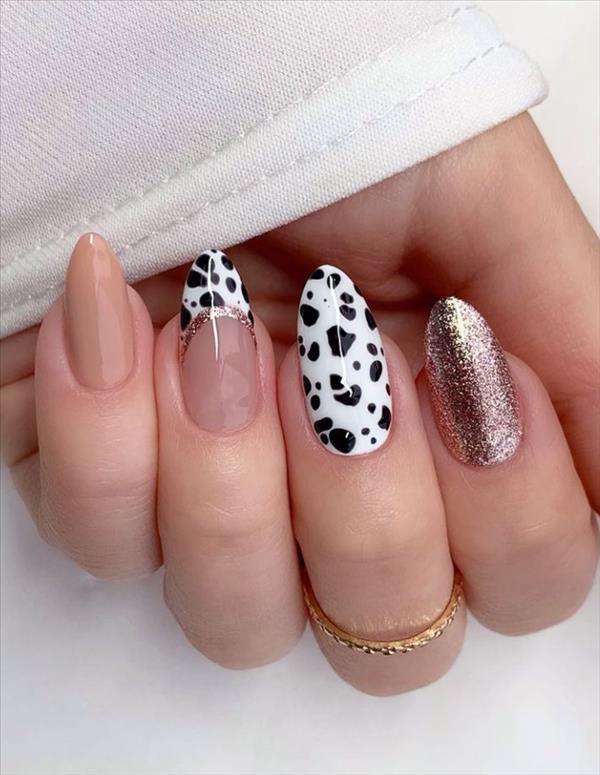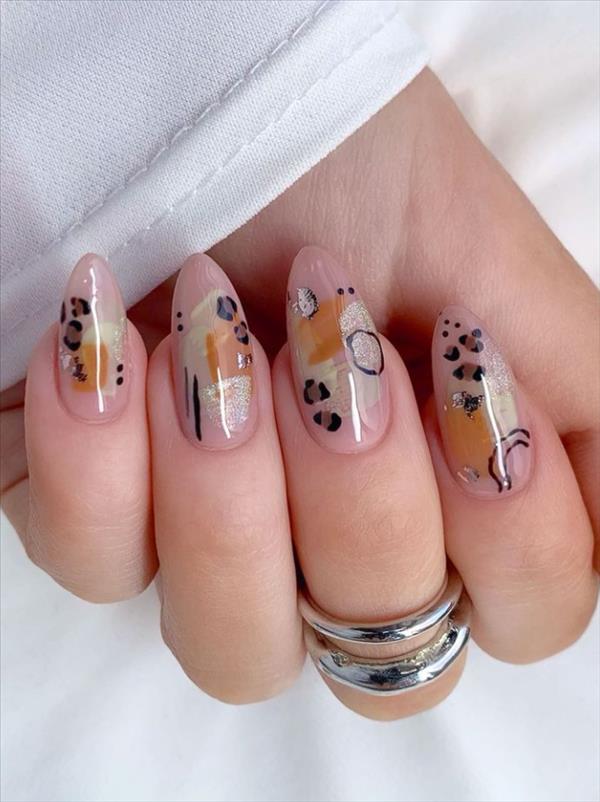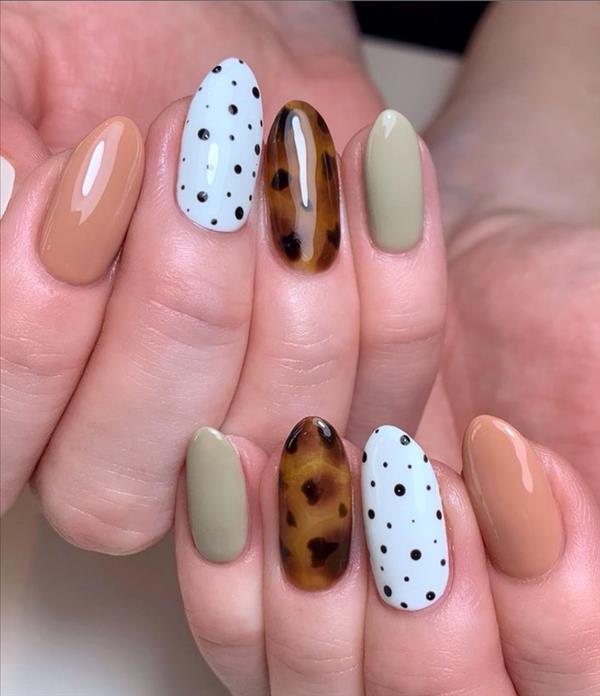 LEOPARD PRINT ACCENT NAIL
There so many different versions of leopard print and this one looks creative and quite unique. This mani features short nails and each nail except for one is painted in a matte neutral tone. While the accent nail is white with leopard print. We love this pattern because the brown inside the black has a white outline which just makes it stand out more. It is just an awesome and stylish pattern. Recreate the whole mani or put the leopard print on all nails.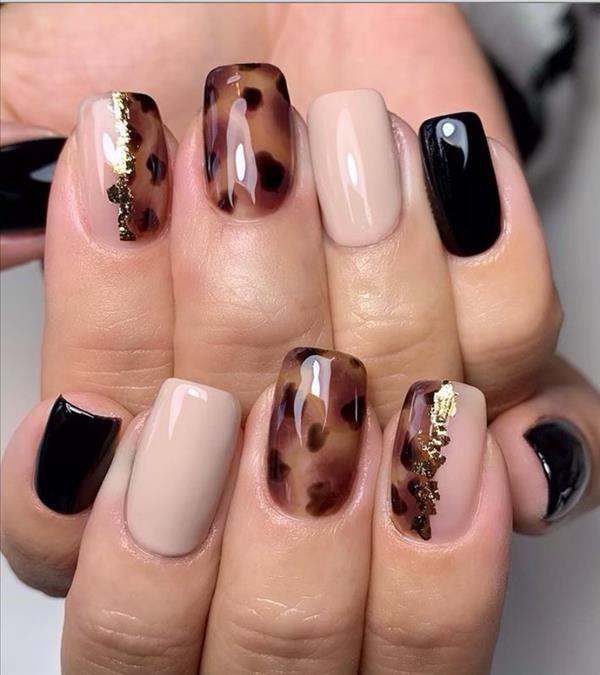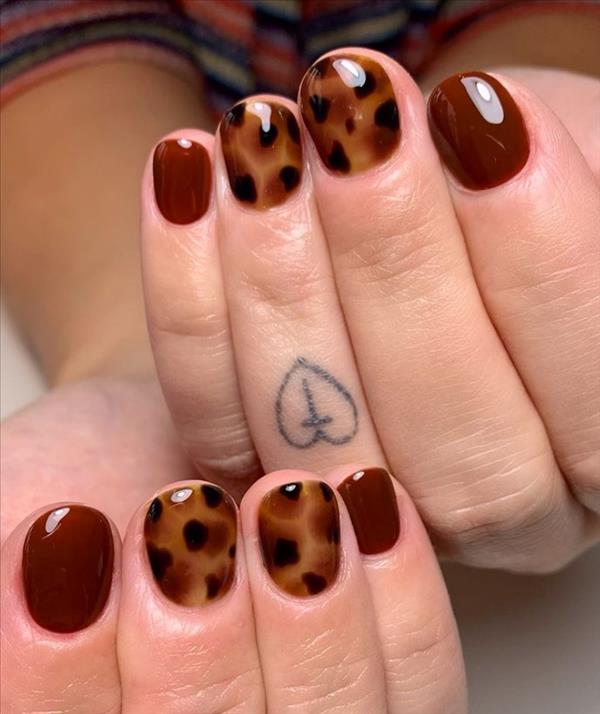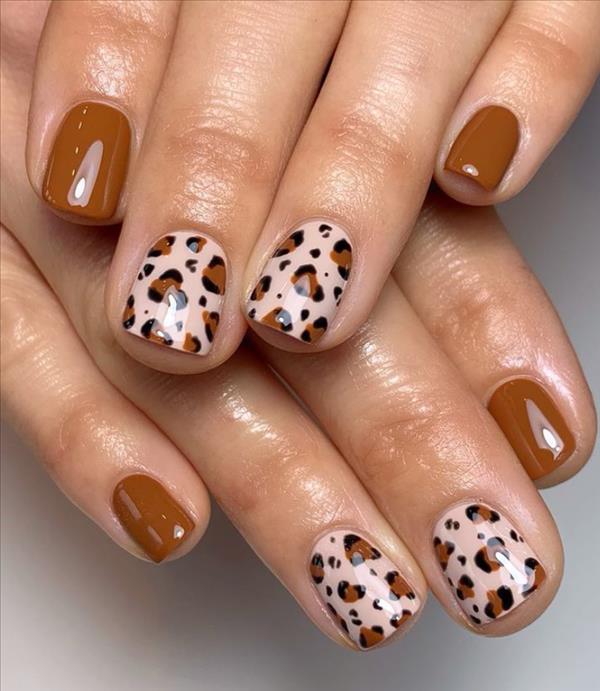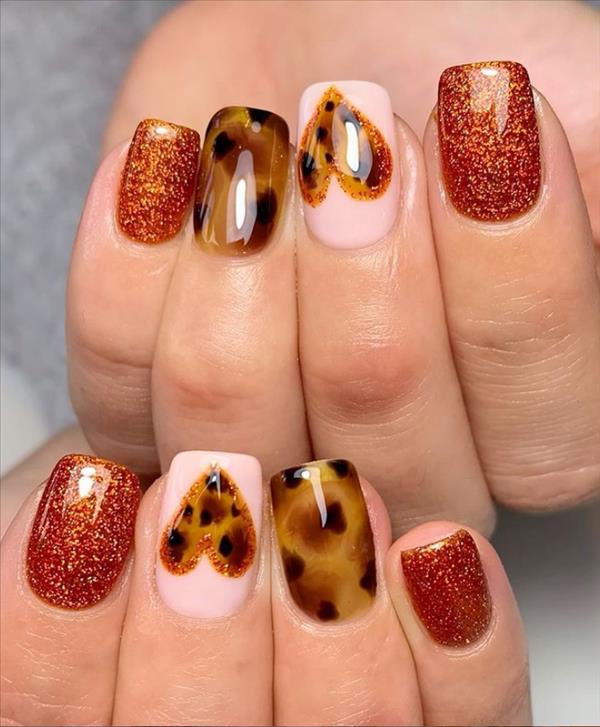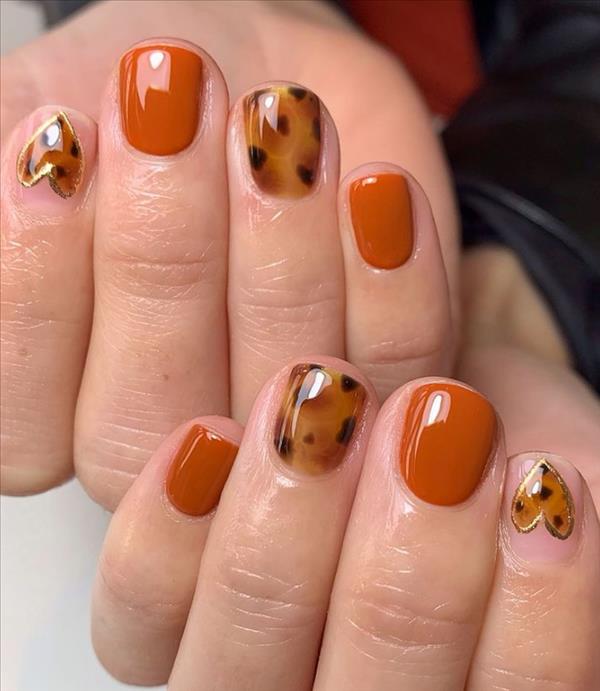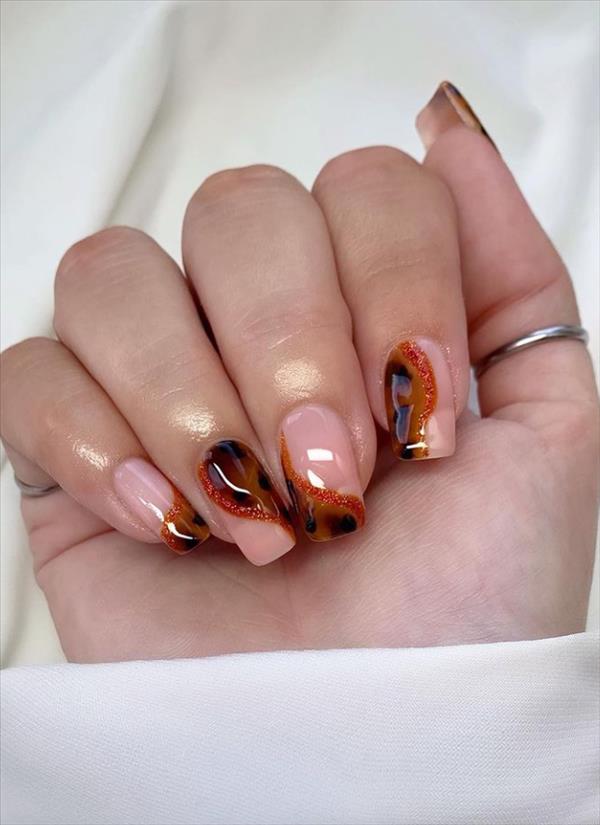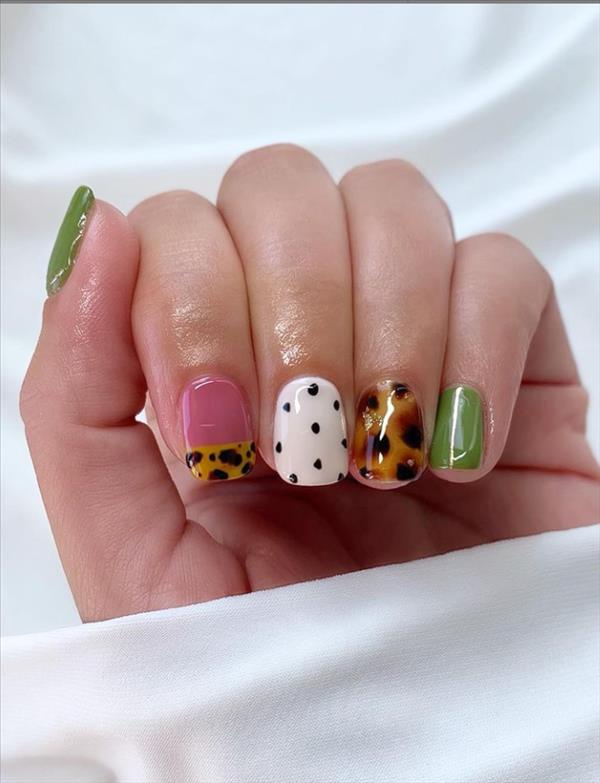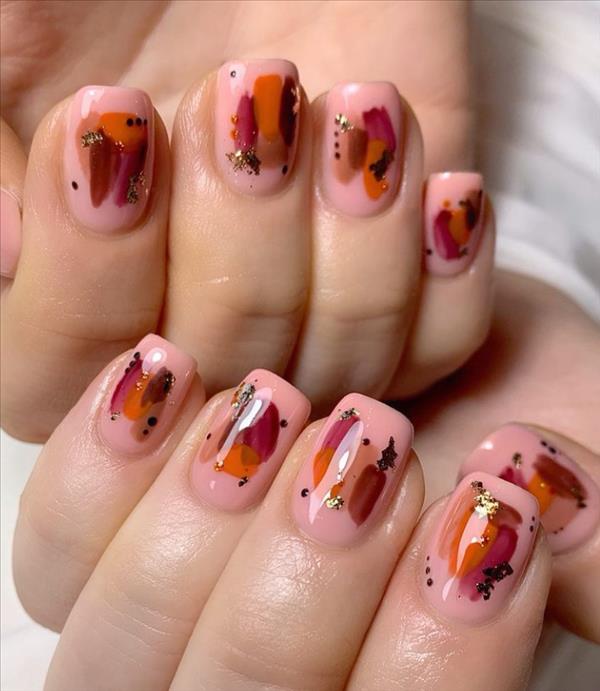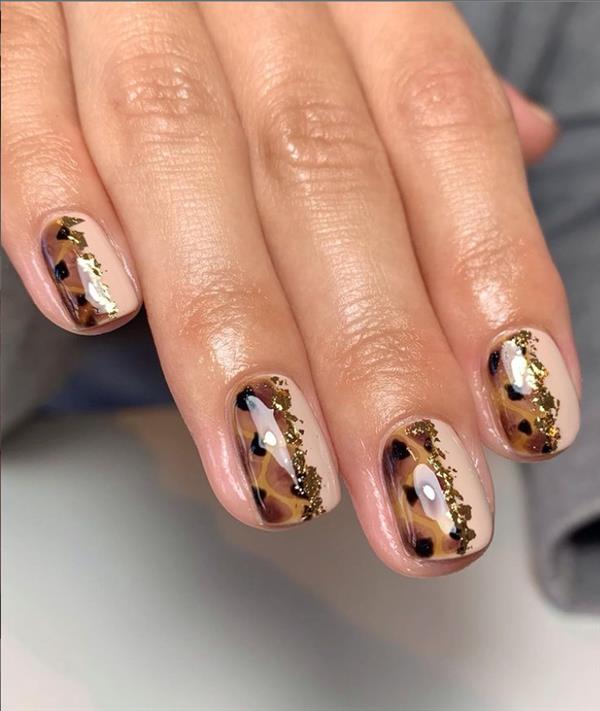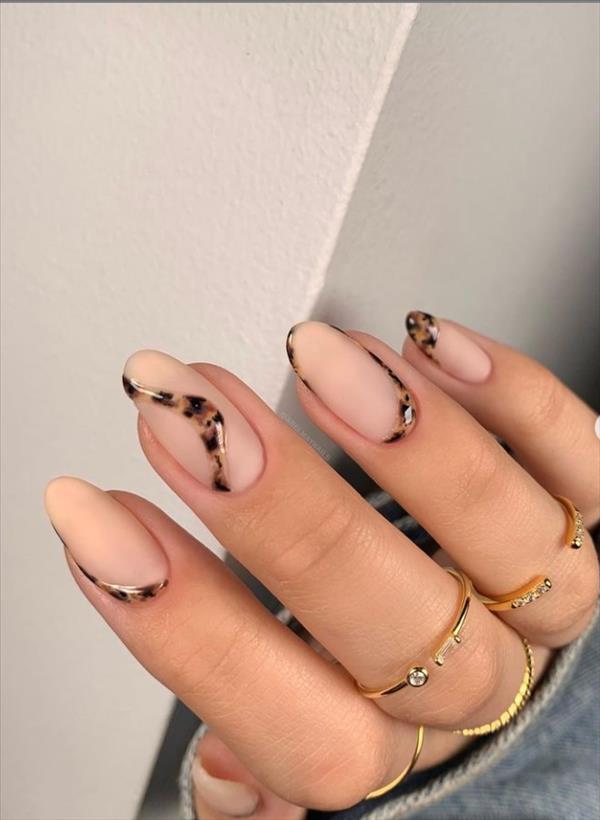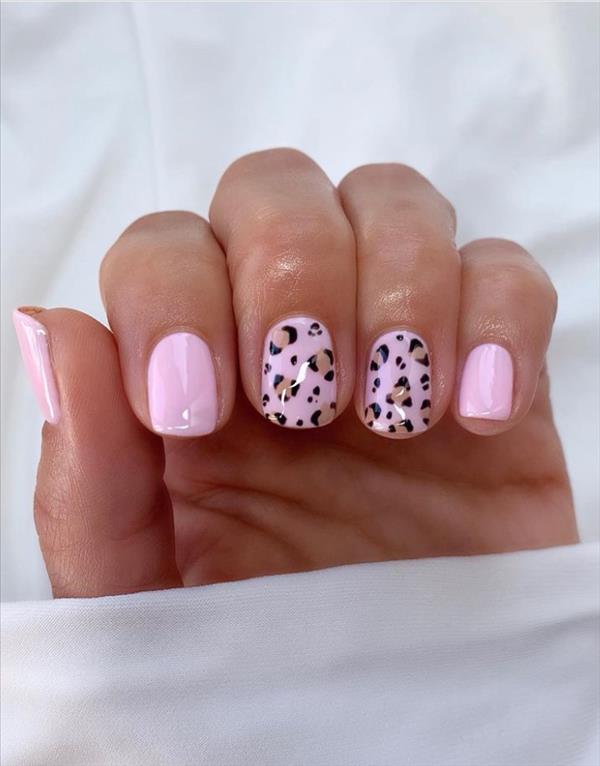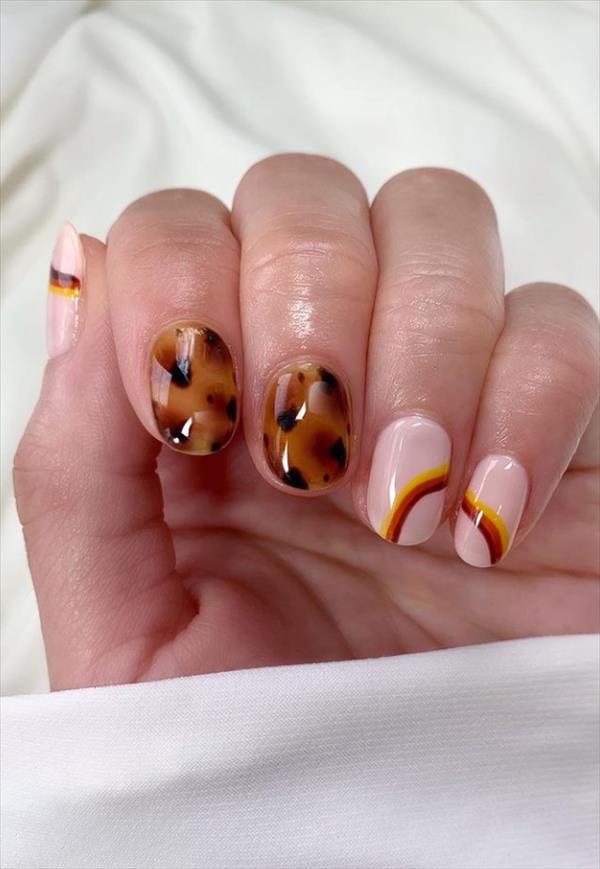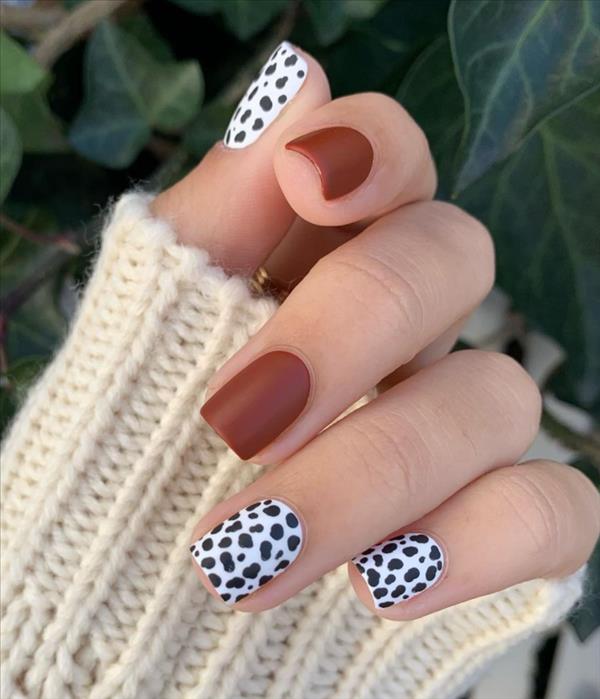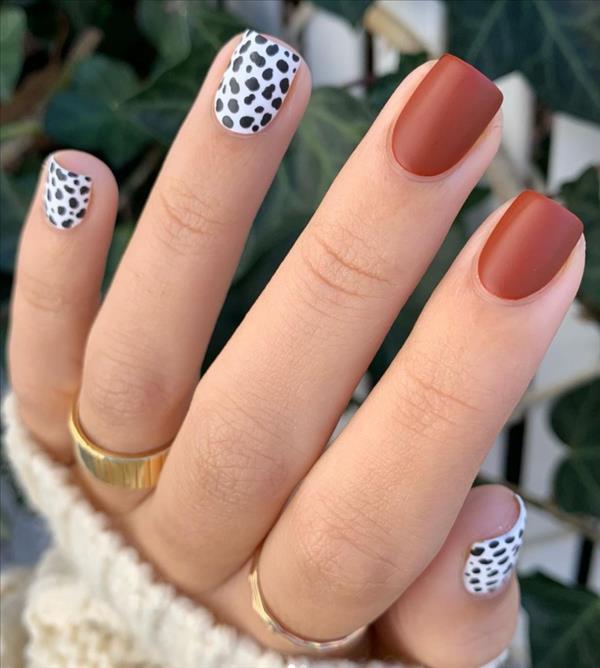 Same color leopard print nails
The most cost-effective collocation rule is to choose a single color and jump one or two fingers of leopard print on the basis of solid color. This style is very simple, and you can also choose your favorite nail color according to your preferences! Very fashionable and advanced!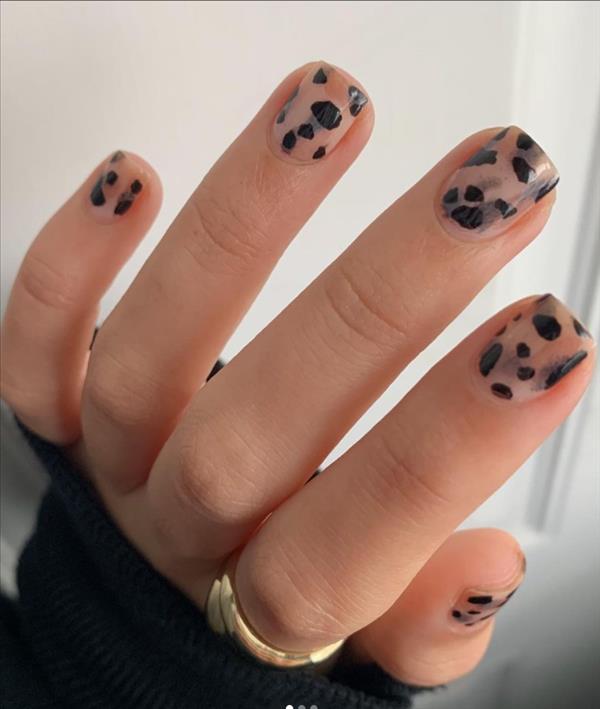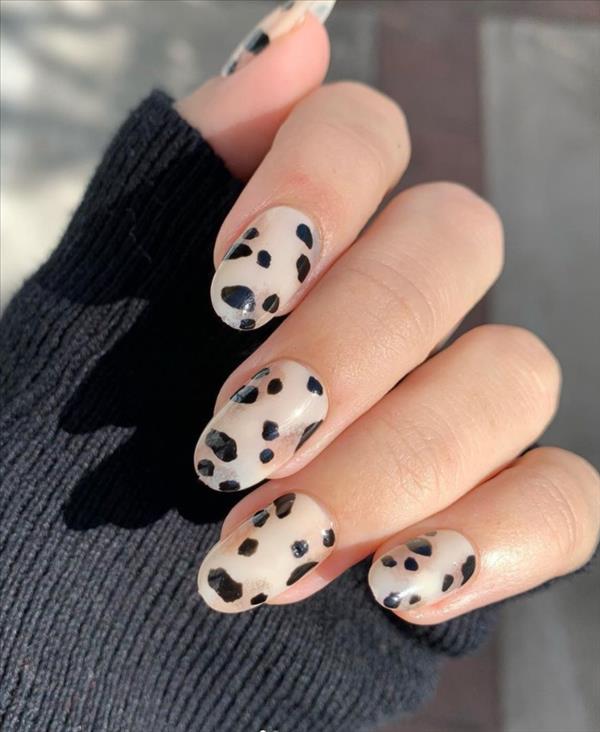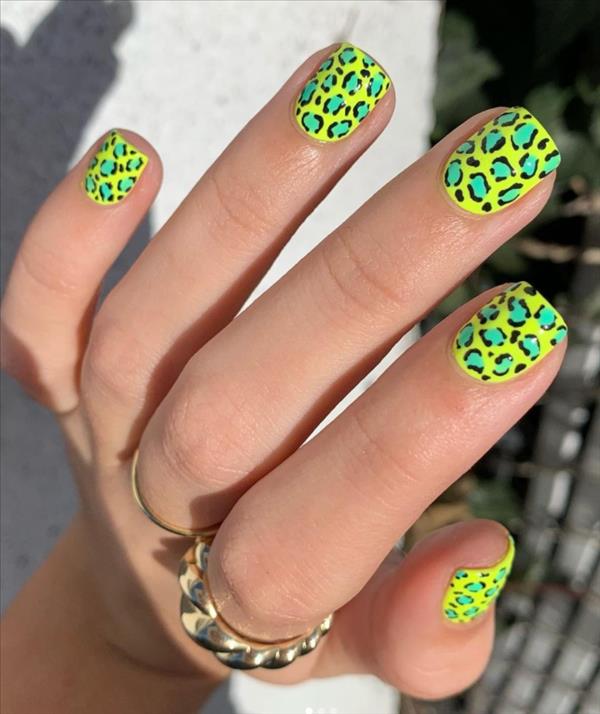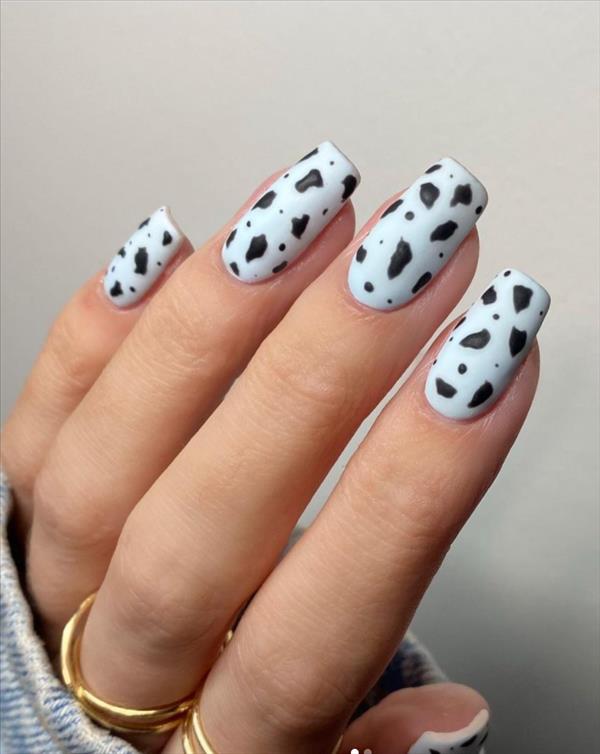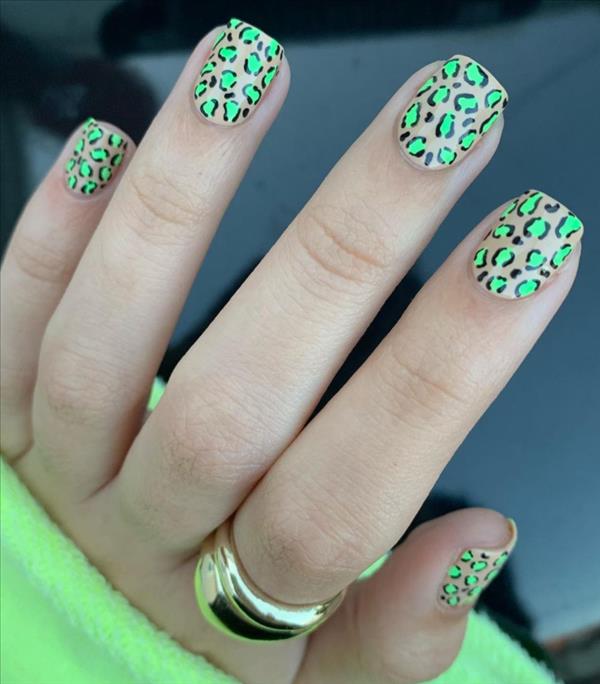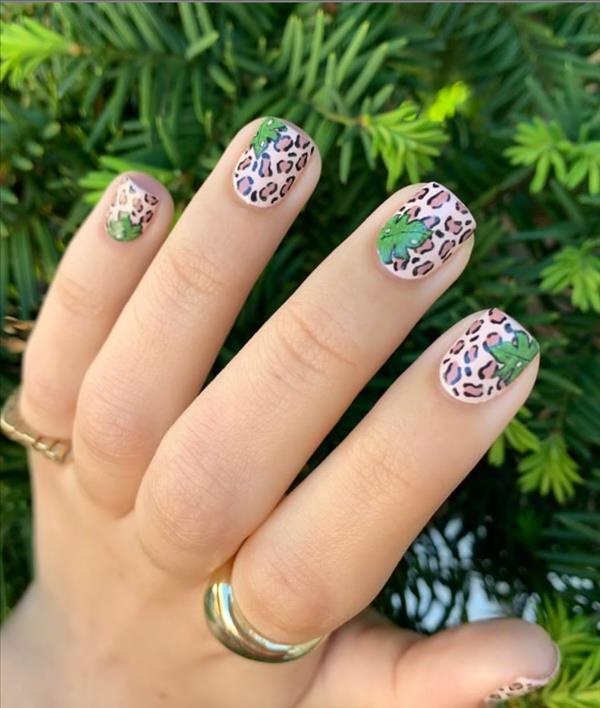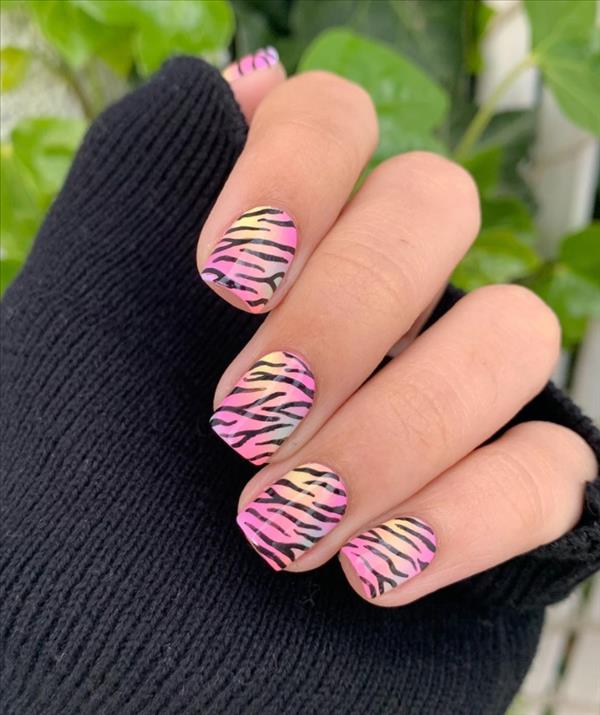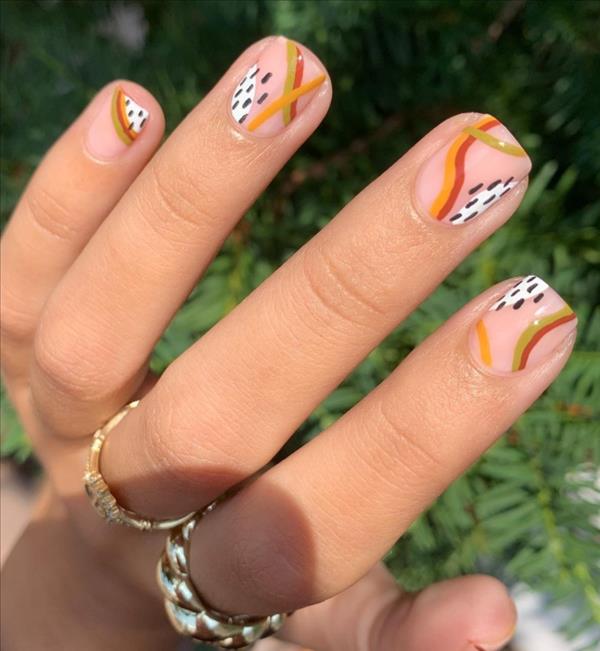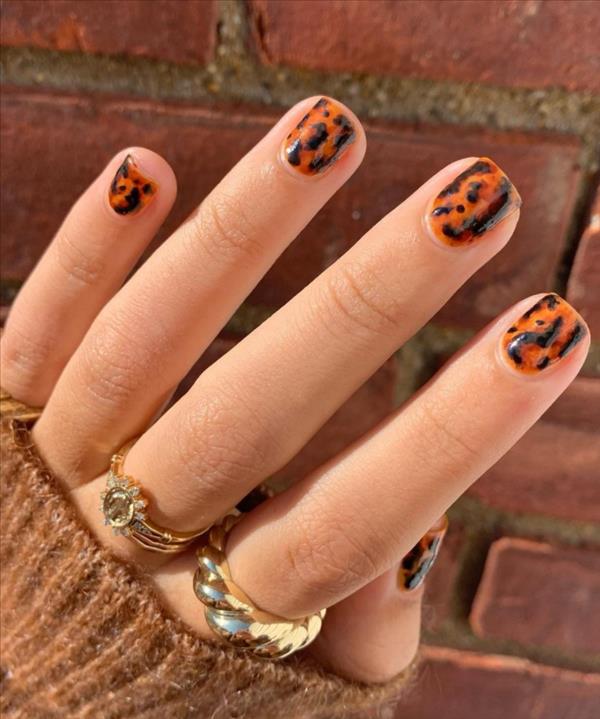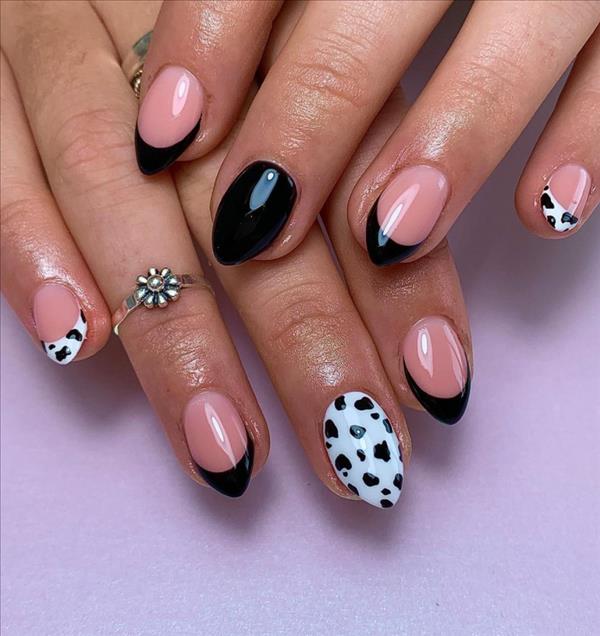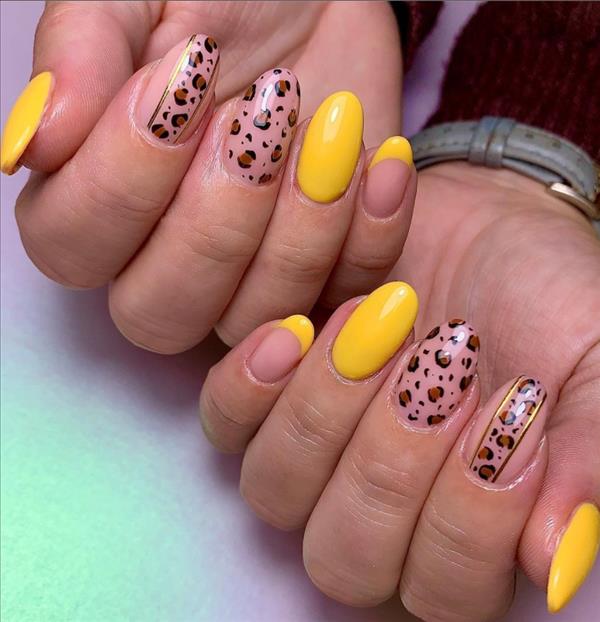 GLAM LEOPARD COFFIN NAILS AND ALMOND NAILS
This next nail idea is one of our favorites because it is so glam and gorgeous! Here we have long coffin shape nails. Most of the nails are nude with an elegant black tip while the others are nude with a leopard print tip. Each nail is also adorned with gold chains or rhinestones. The leopard print is stunning and the black tips really make a statement. Nails like these will wow.