These funky dorm room ideas will make your dorm look the best on campus this year! You can't go wrong!
Decorating a dorm room is so much fun! In 2022, you can find inspiration from many dorm designs and bedroom decoration ideas. This makes the whole process of finding the perfect dorm room that you will love much more accessible.
So, if you want to decorate your dorm room to look its best, then look no further. I have some funky dorm room ideas that will turn your dorm room into a place you can resonate with!
From bedding to dorm walls to organization tips, this post includes all genius dorm room ideas for every corner of your dorm room!
Pretty dorm room ideas with neutral colors
In 2022, neutrals will be one of the most popular dorm room colorways. I can understand why. It makes the place look more sophisticated and appealing.
This dorm room can be easily recreated with simple white bedding, neutral-colored pillows, and blankets. Having matching wall decor makes a big difference too!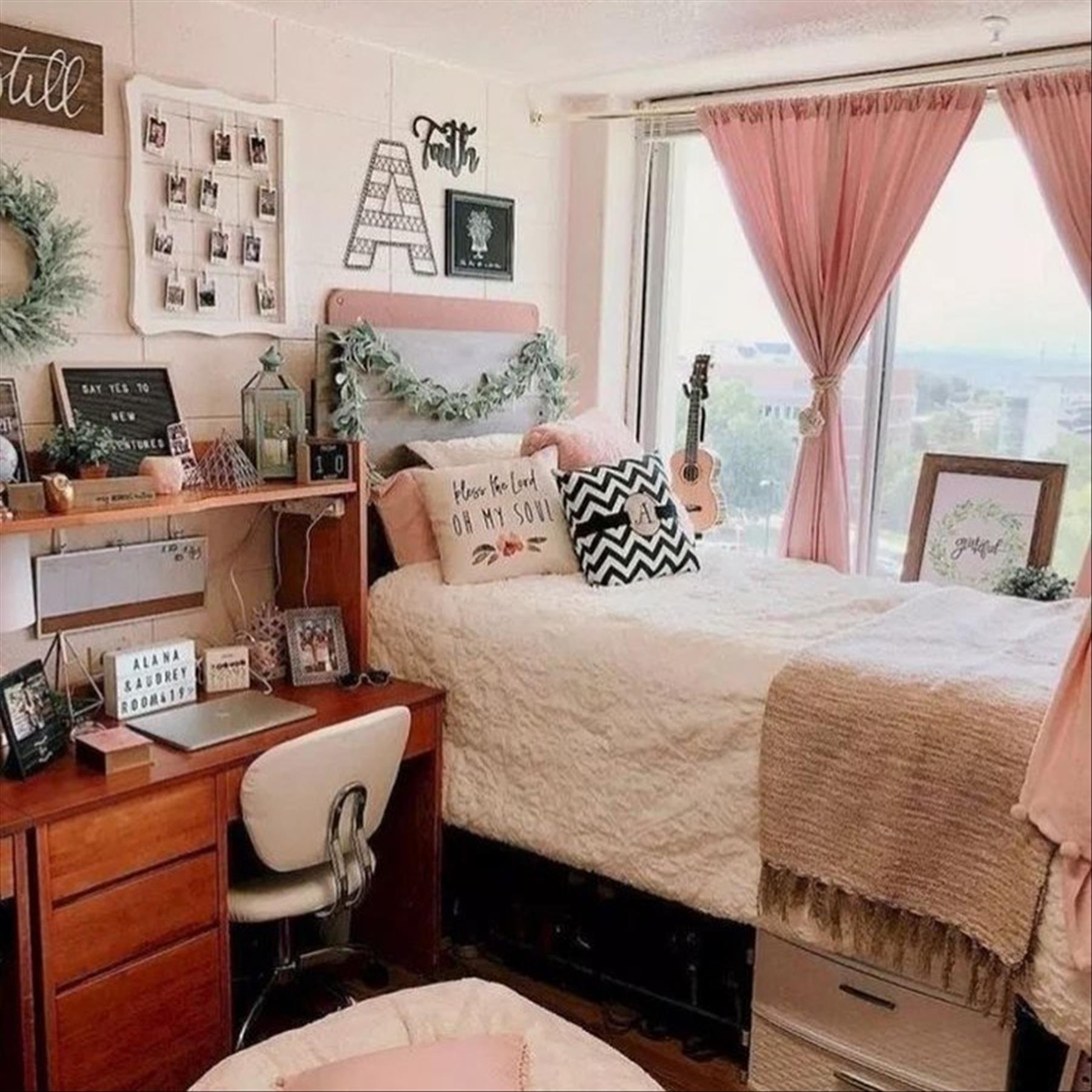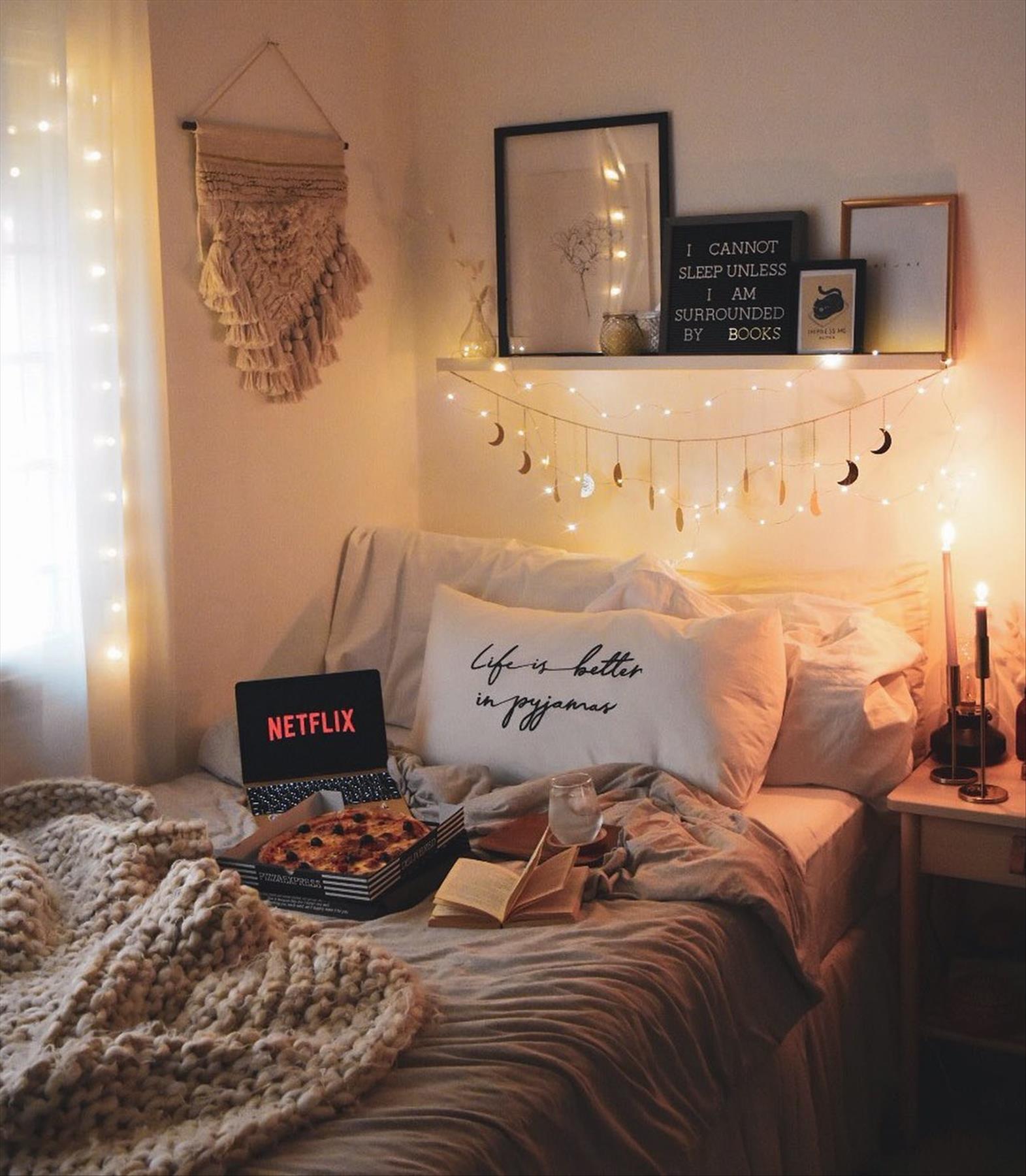 Nothing ruins the mood more than walking into a dorm room and seeing those blank, dull, dark walls! So, finding ways to decorate them is essential to have the best dorm room possible.
Floral decals are one of the most accessible and trendy options for decorating dorm walls. They make the room look fresher and give it an inviting look!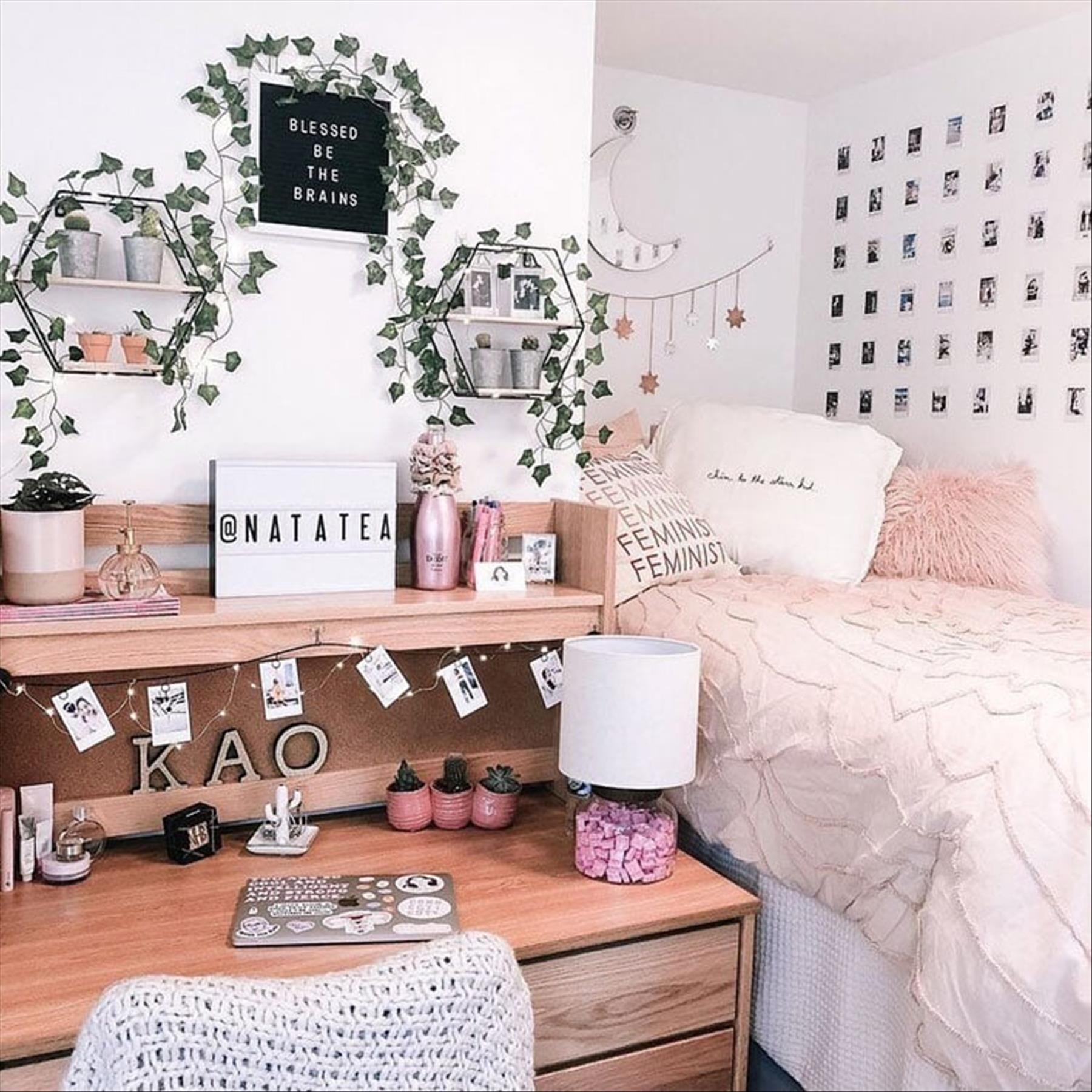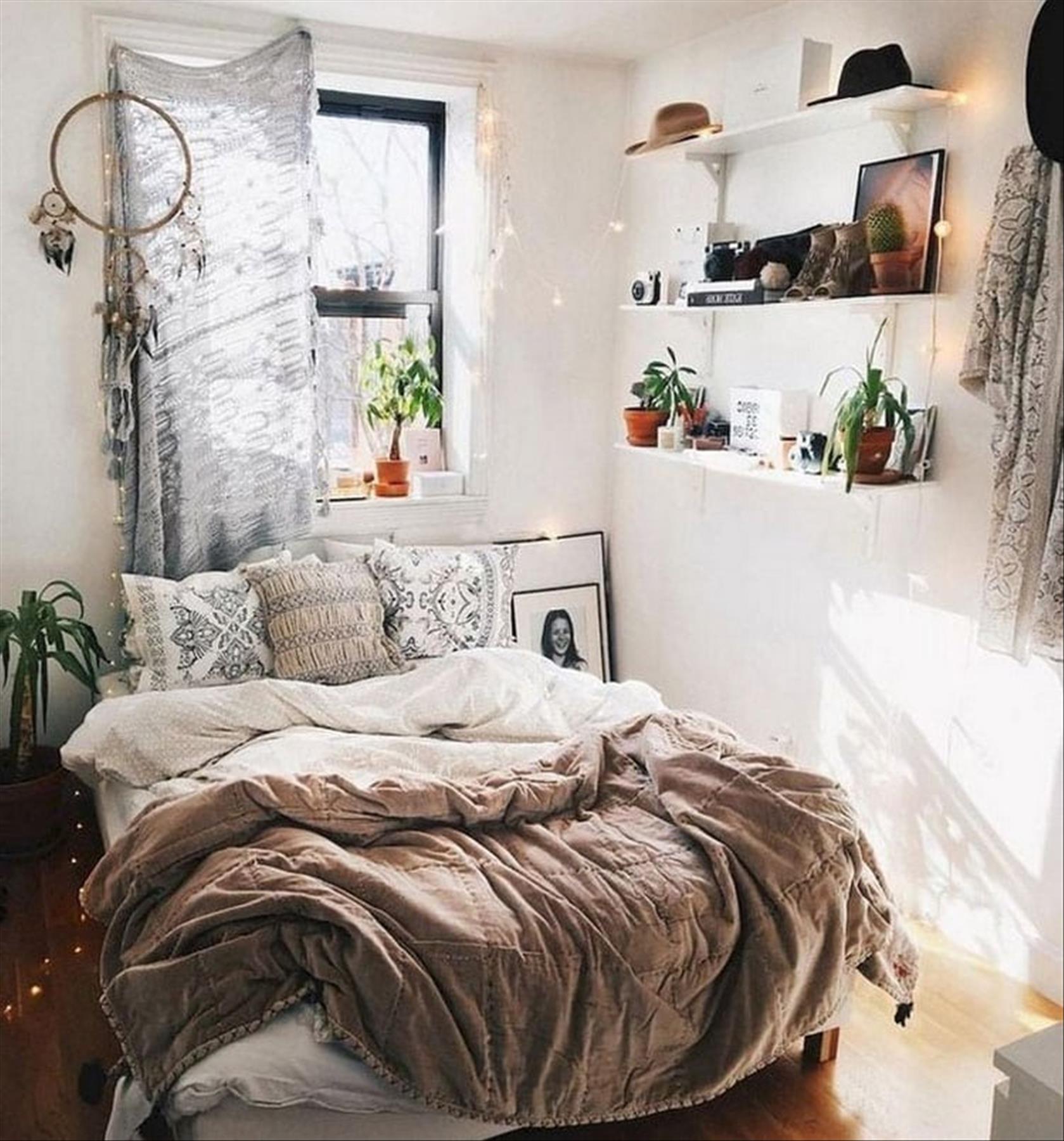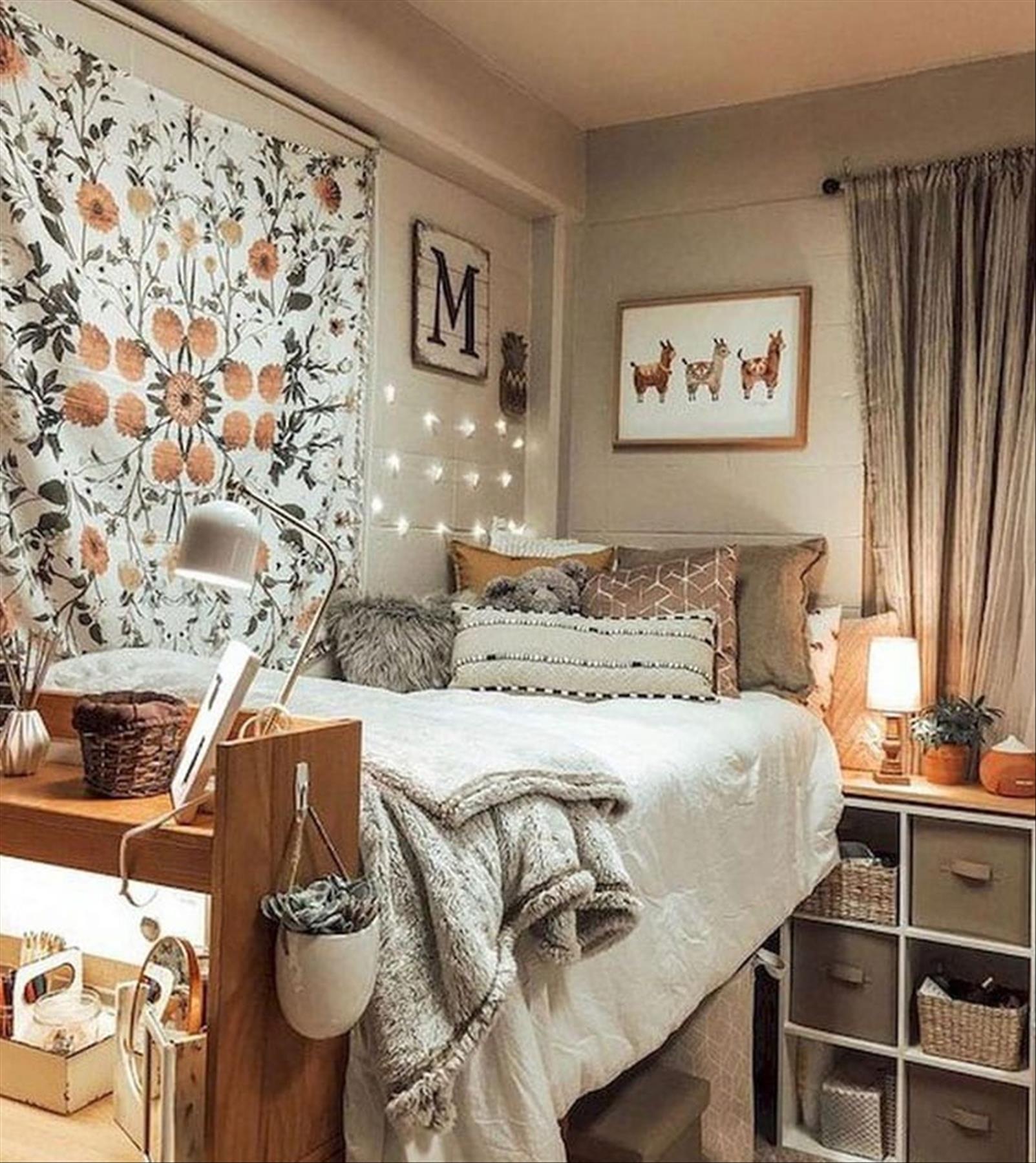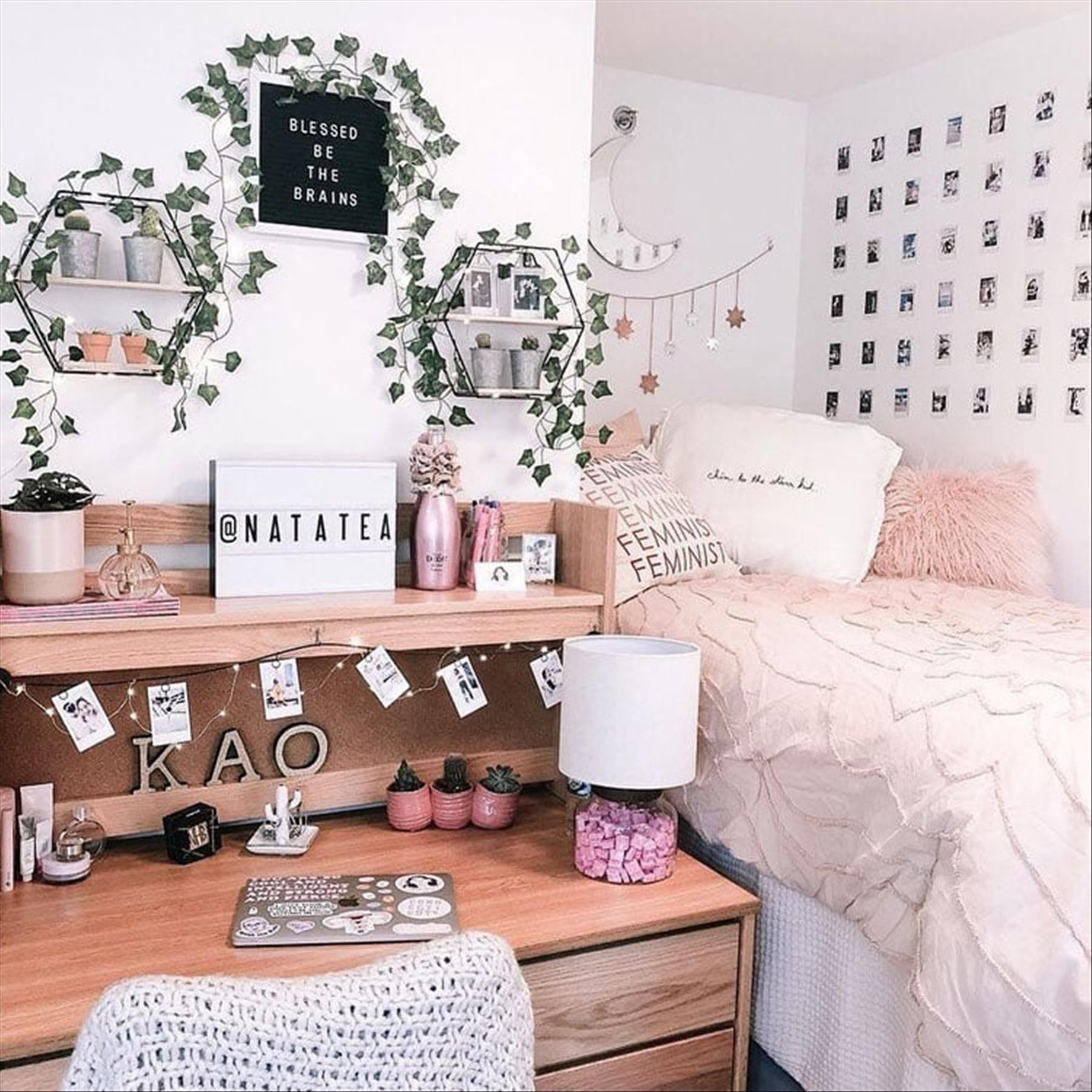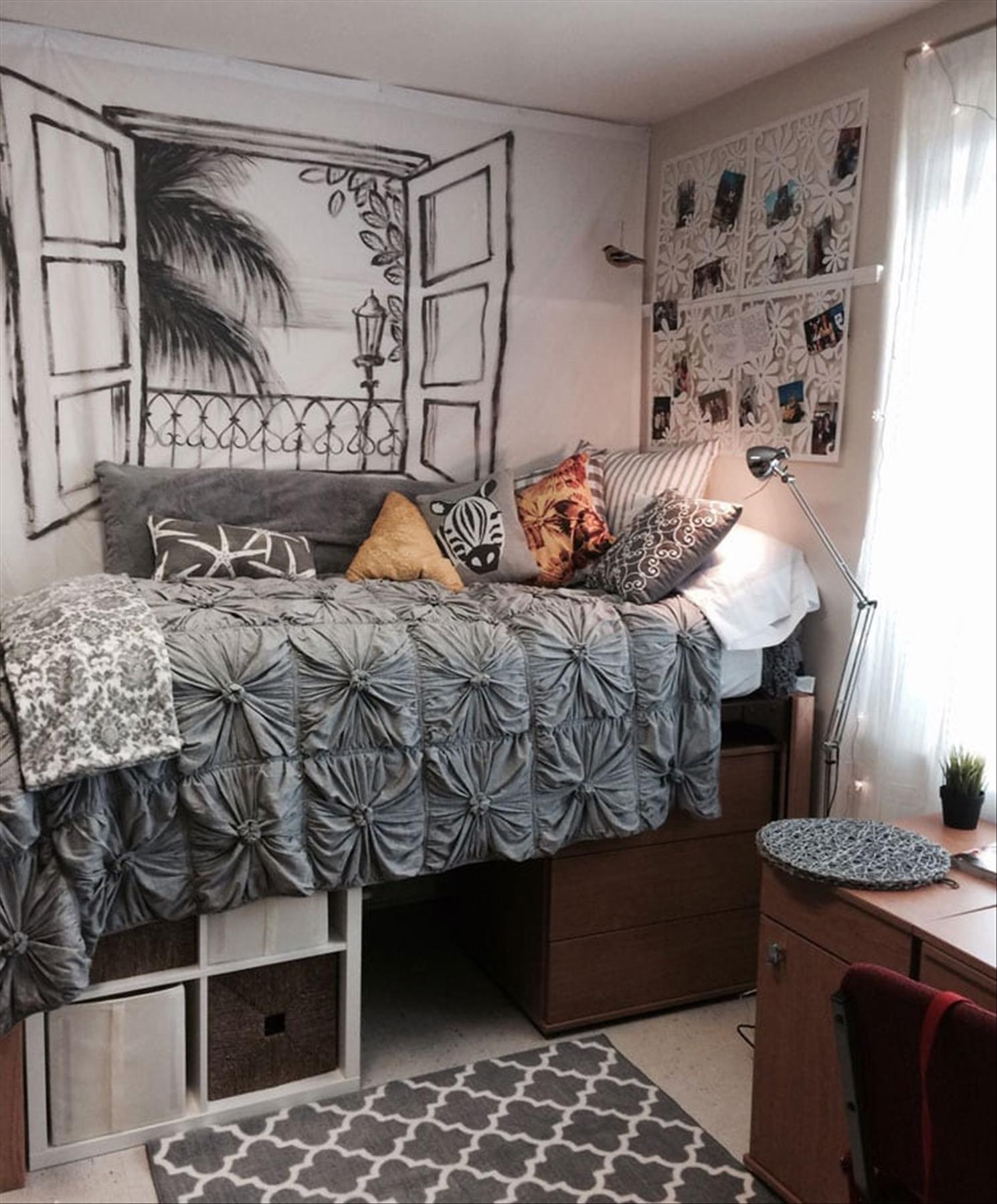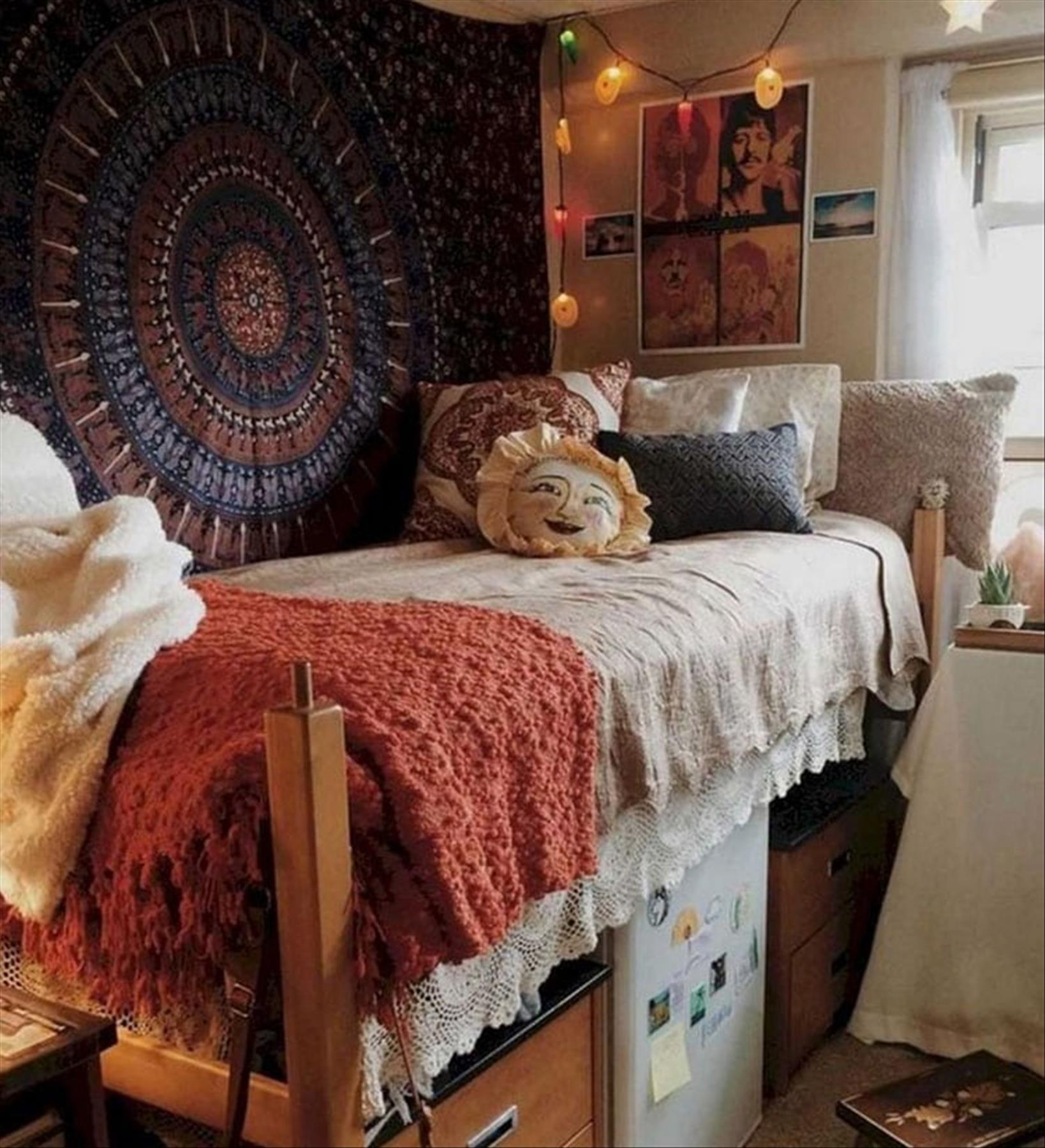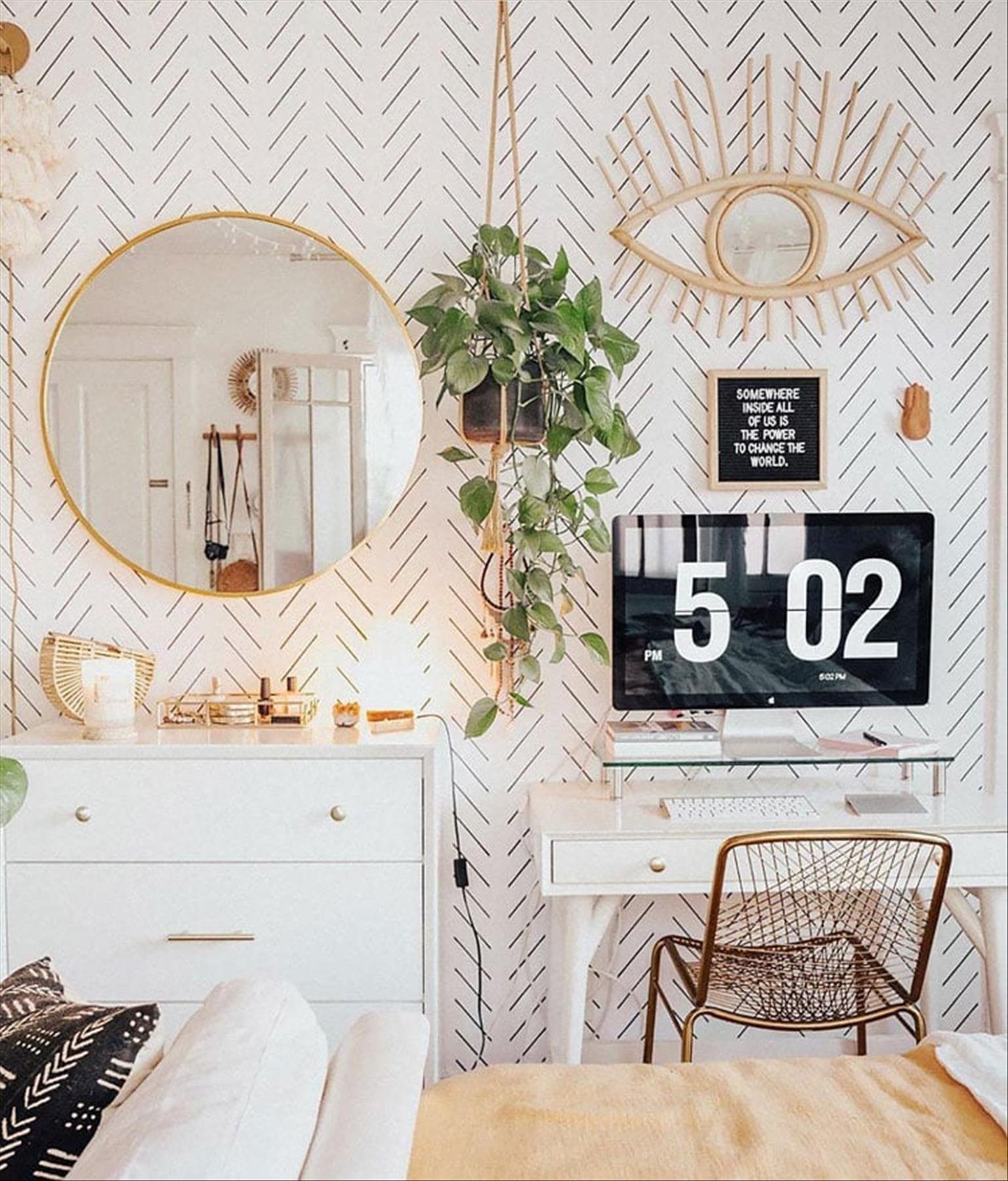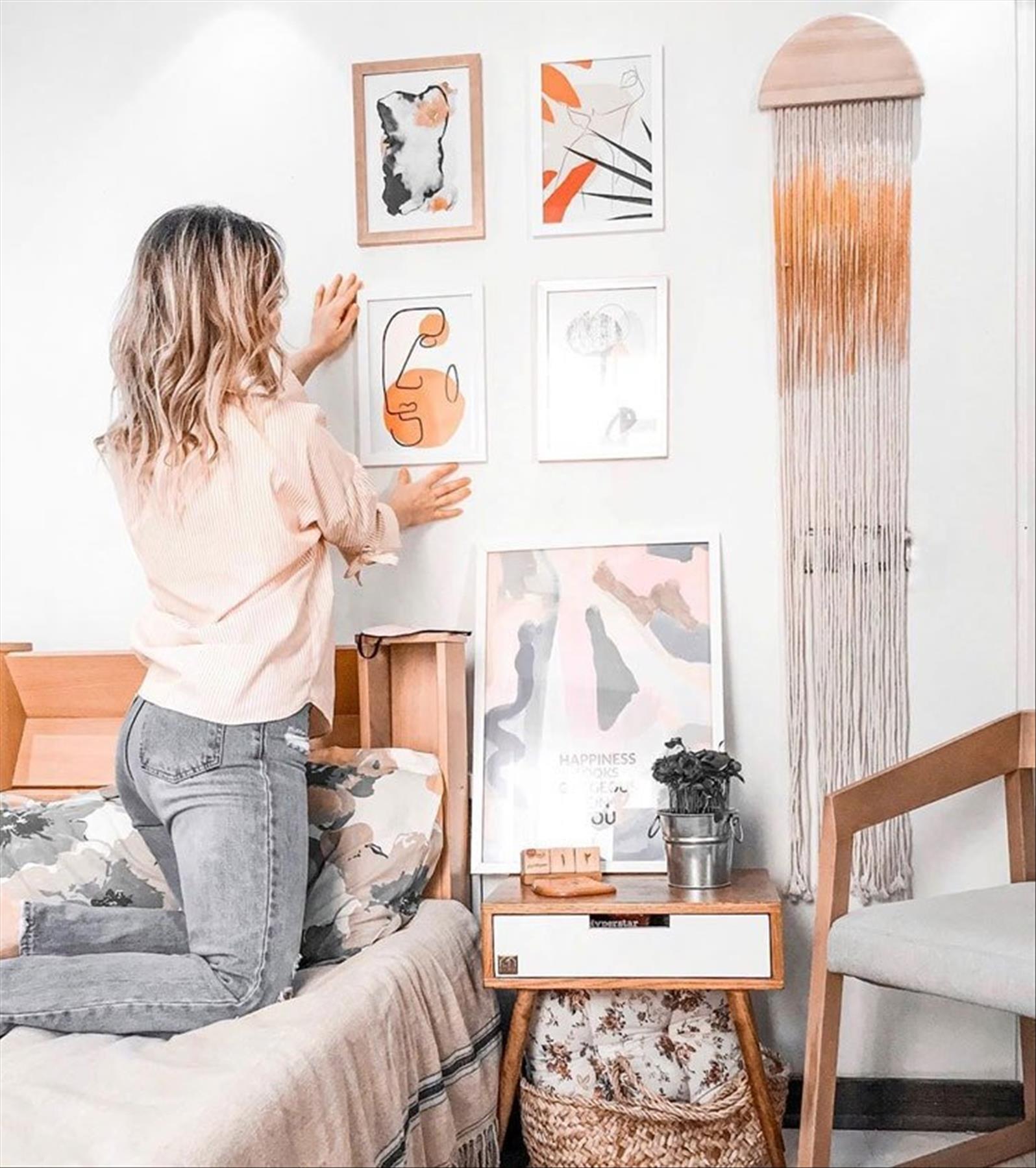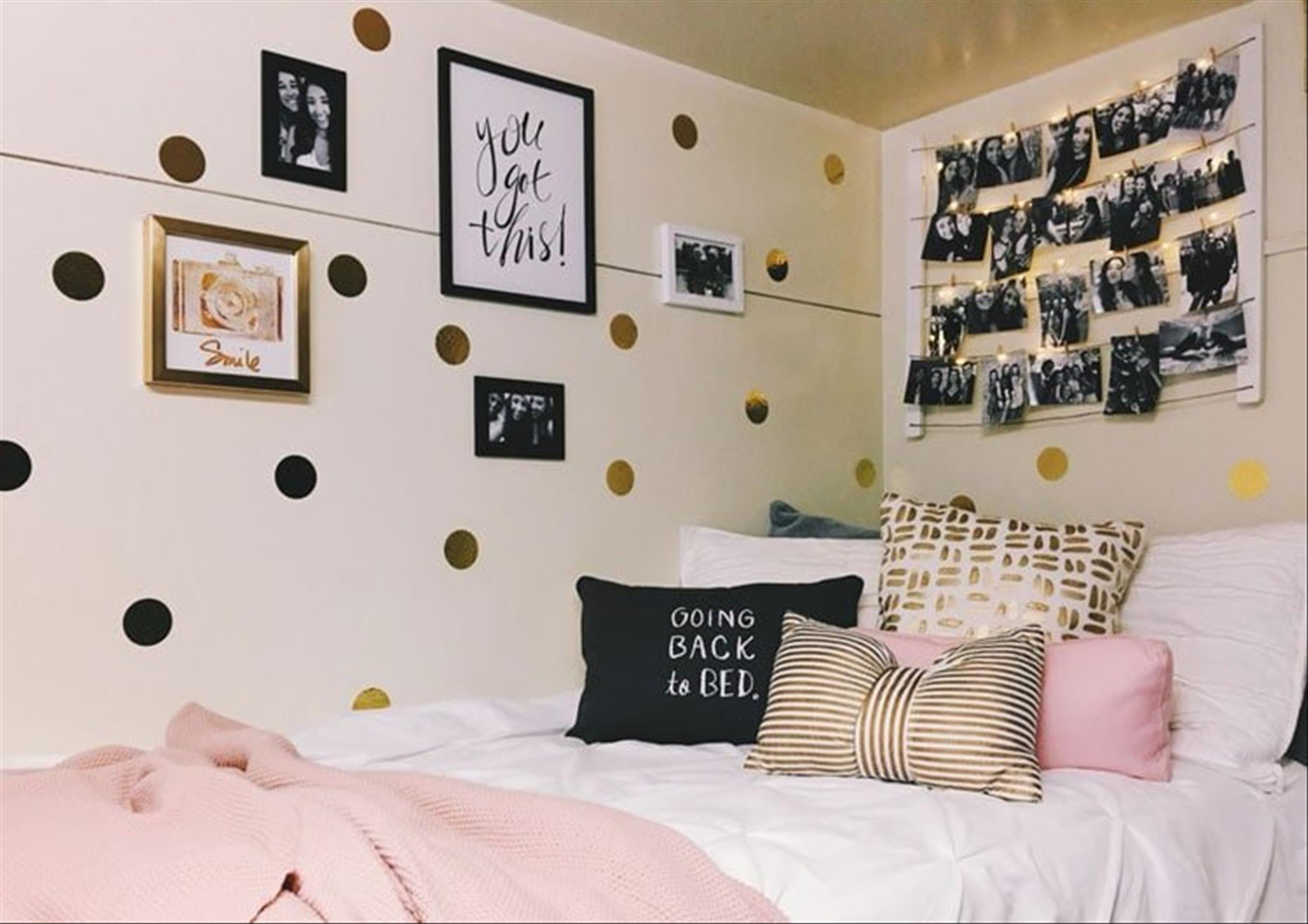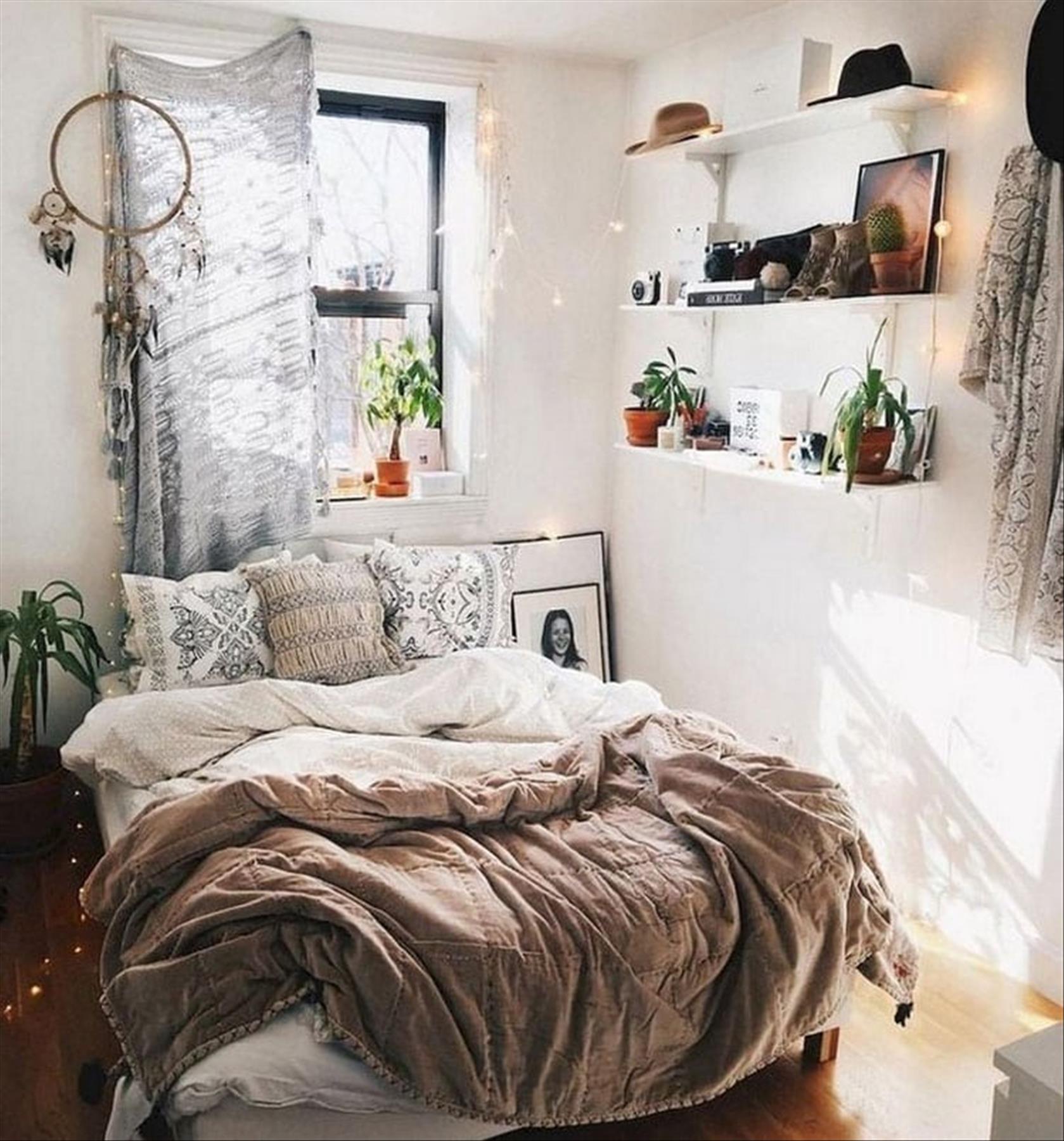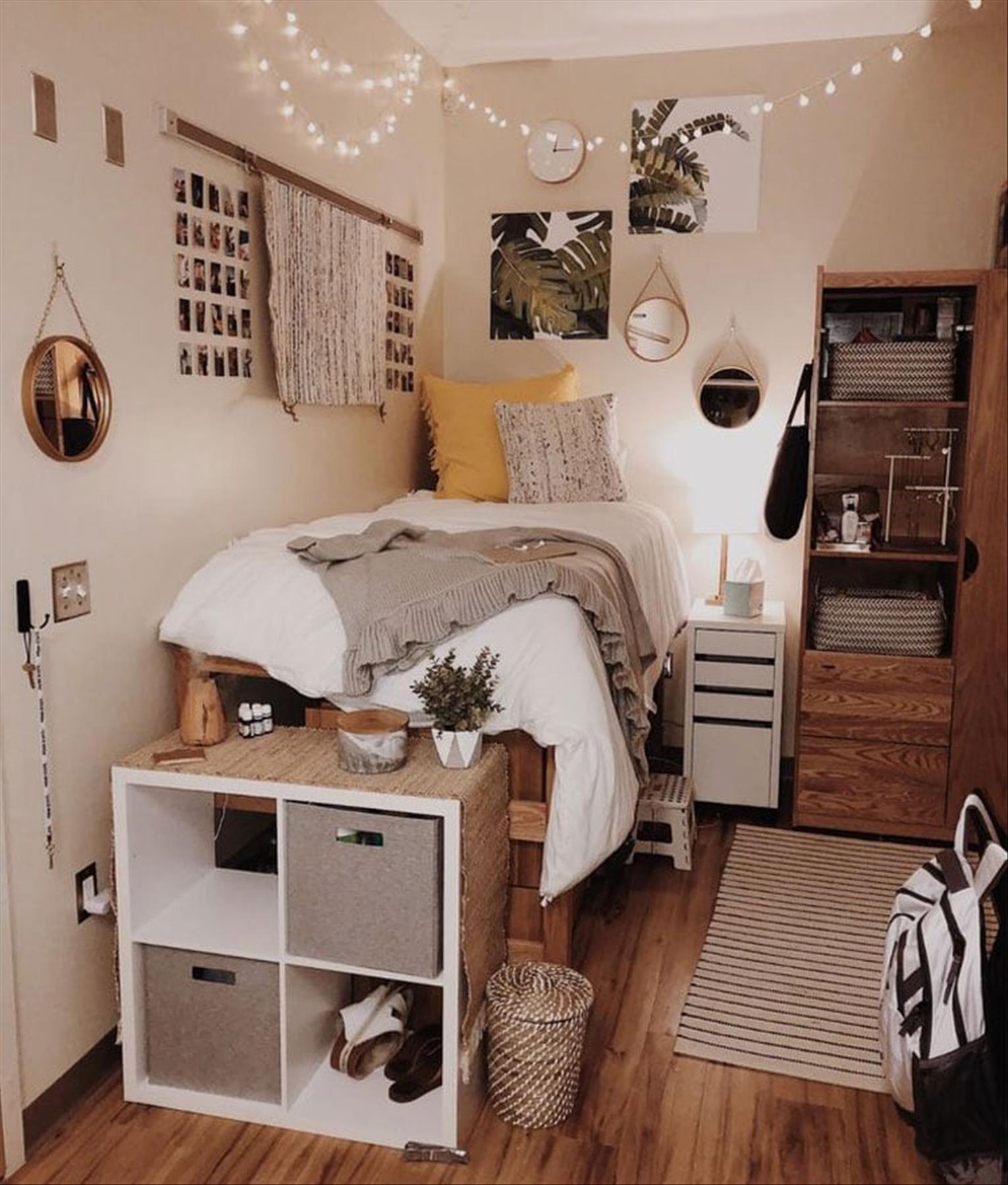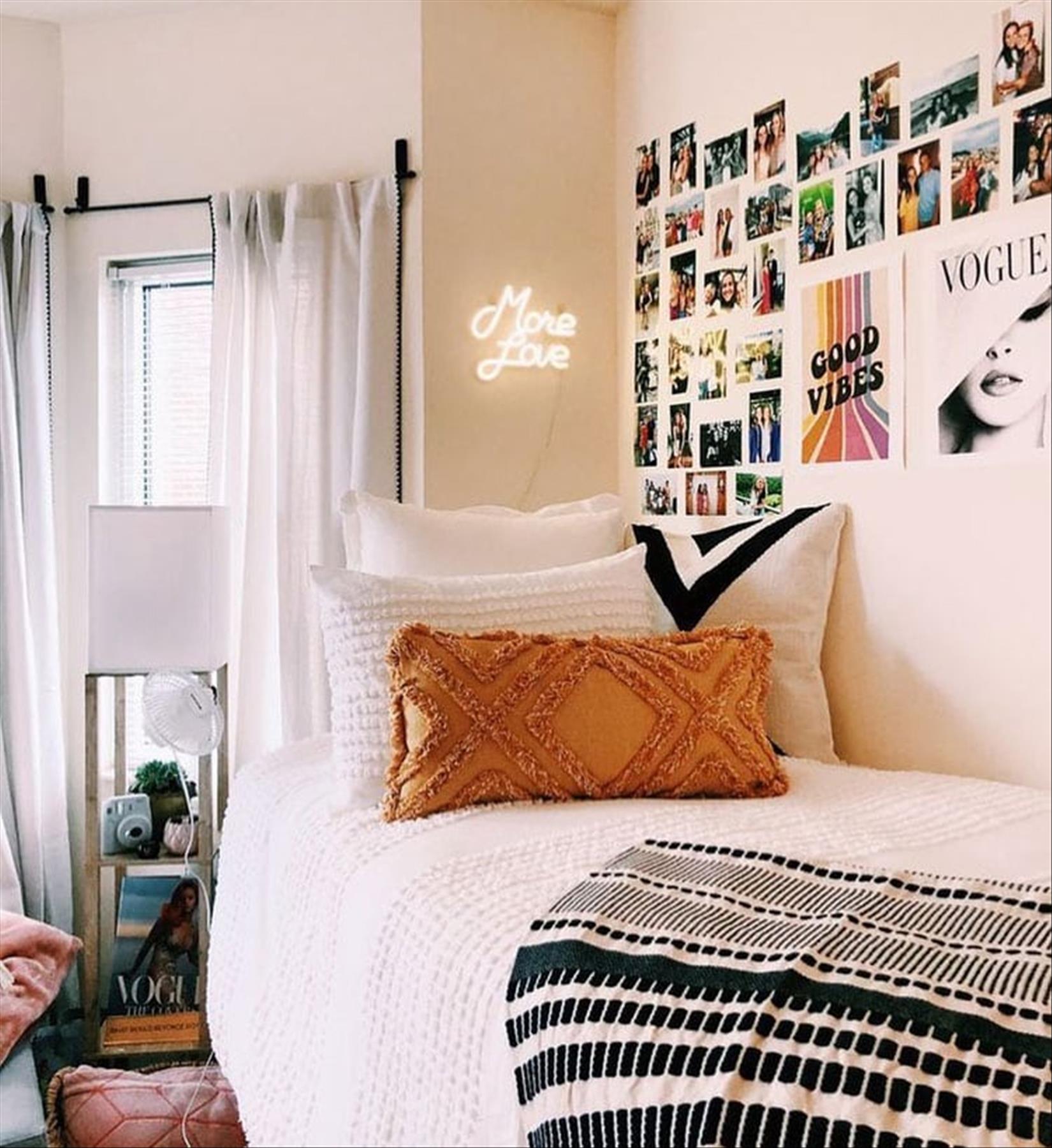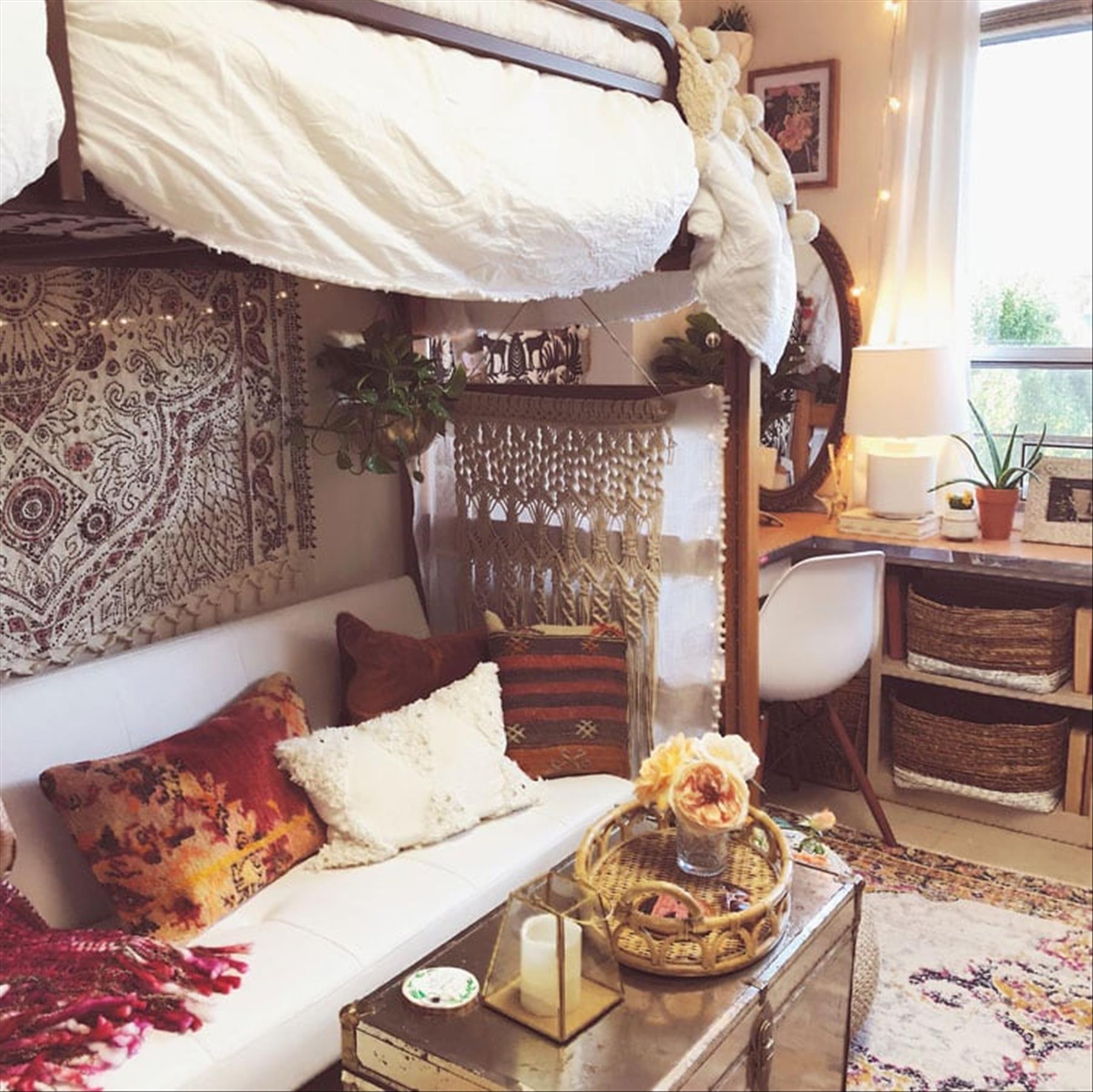 Also, can we talk about the round velvet pillow! 😍 It looks cute and comes in many different colors, so there is one to fit any style you want!
Finding a dorm design that fits your style and is inexpensive can be complex. After four years of college, I have found the most affordable decor to make your dorm room look better.
Trying to recreate your dream Pinterest dorm design when you're still in college and have nothing to lose can be a daunting task.