Foot tattoos for women are becoming more and more popular among men and women. For many people, the feet are one of the least beautiful parts of our body. Tattooing your feet may be an excellent opportunity to make your feet look more attractive, but it is certainly not everyone in a hurry to get a tattoo. there are 52 best foot tattoos for women 2021 with meanings to try.
Because most boys and girls like to get large-sized tattoos on their feet, it is challenging to find small-sized foot tattoos. Because the feet are hidden most of the time, you can try any type of tattoo design on your feet, but that doesn't mean you will choose an ugly tattoo.
Related reading : the meaning of small tattoo design for girls
Moon and sun foot tattoo
Moon and sun are trendy tattoos. Our next idea shows a unique design version. The characteristic of this type of tattoo is that the moon phase is tattooed on the inside of the foot. This is a very creative idea, and the design will be an excellent choice for those who want subtle and stylish tattoos.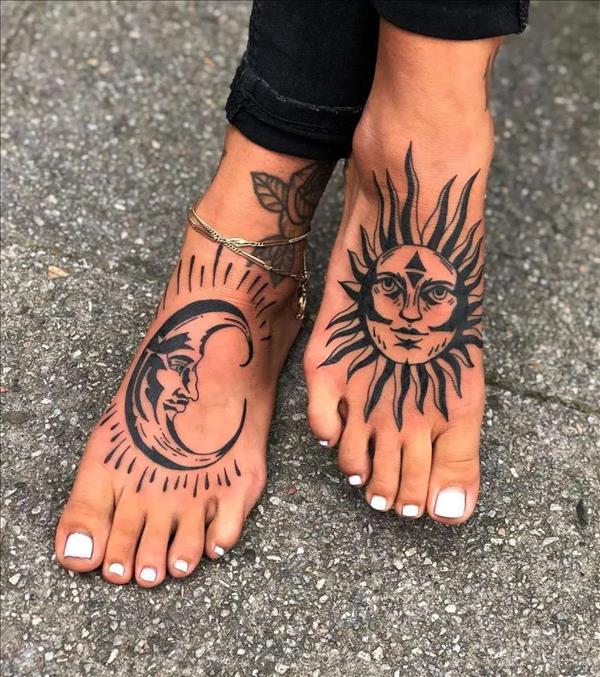 Butterfly foot tattoos for women
A butterfly foot tattoo is an excellent and sensitive tattoo on your feet. It has charming colors and exudes the brilliance of art. This is a beautiful artistic design, shining and attractive. If you want to start with something unique, this will be our choice. The key is to find the right color to achieve balance.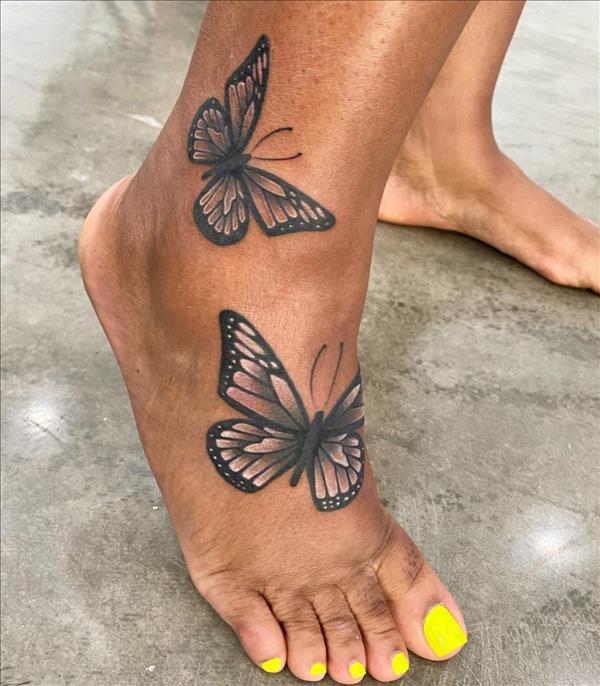 Related reading: Wonderful Butterfly tattoo design–A symbol of happiness and love!