Burgundy nails design is the perfect choice for winter nail colors 2021. If you are tired of all bright and pastel shades alone or combined, why not try these lovely wine-colored nails? Not to mention that burgundy is the trendy color of the season. Nothing is more fashionable nowadays, that's for sure. All in all, if you are looking for something that is not boring and stylish, you have come to the right place.
For girls who want to try some different cute pastel colors on their nails, blood-colored burgundy may be a good choice. They are darker than red colors and more friendly than black colors. In addition, the burgundy hue is sometimes reminiscent of romance. Today, let's take a look at 35 stunning burgundy nail designs for women!
Burgundy coffin nails design
The burgundy coffin nail design exudes an elegant and unique atmosphere due to its dark color. On important occasions, they can be matched with different styles of clothes. You can also combine them with other colors and use your creativity to create more charming effects. Whether it's a classic French manicure or a trendy color-changing style, I bet that burgundy nails will make you look great on any occasion.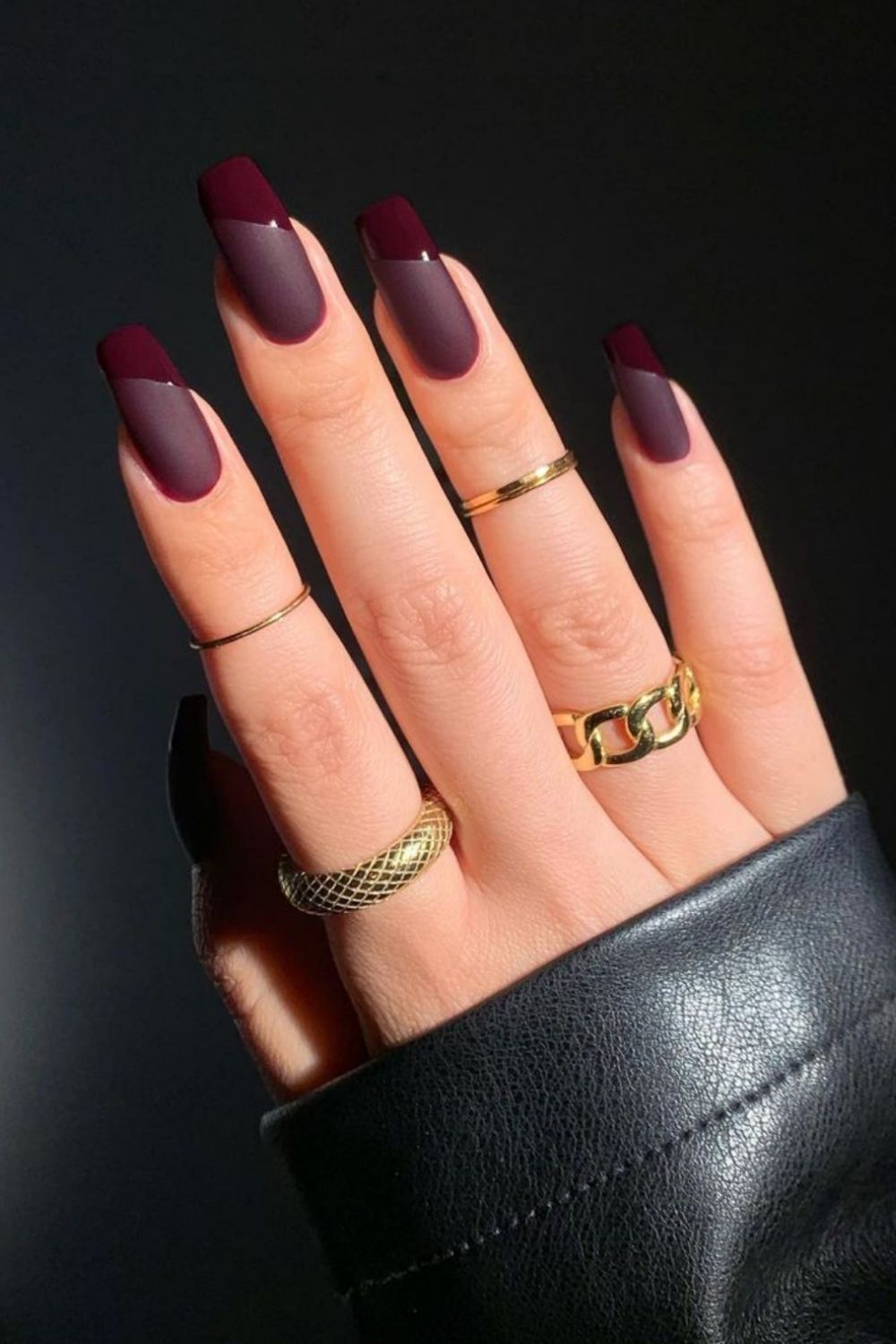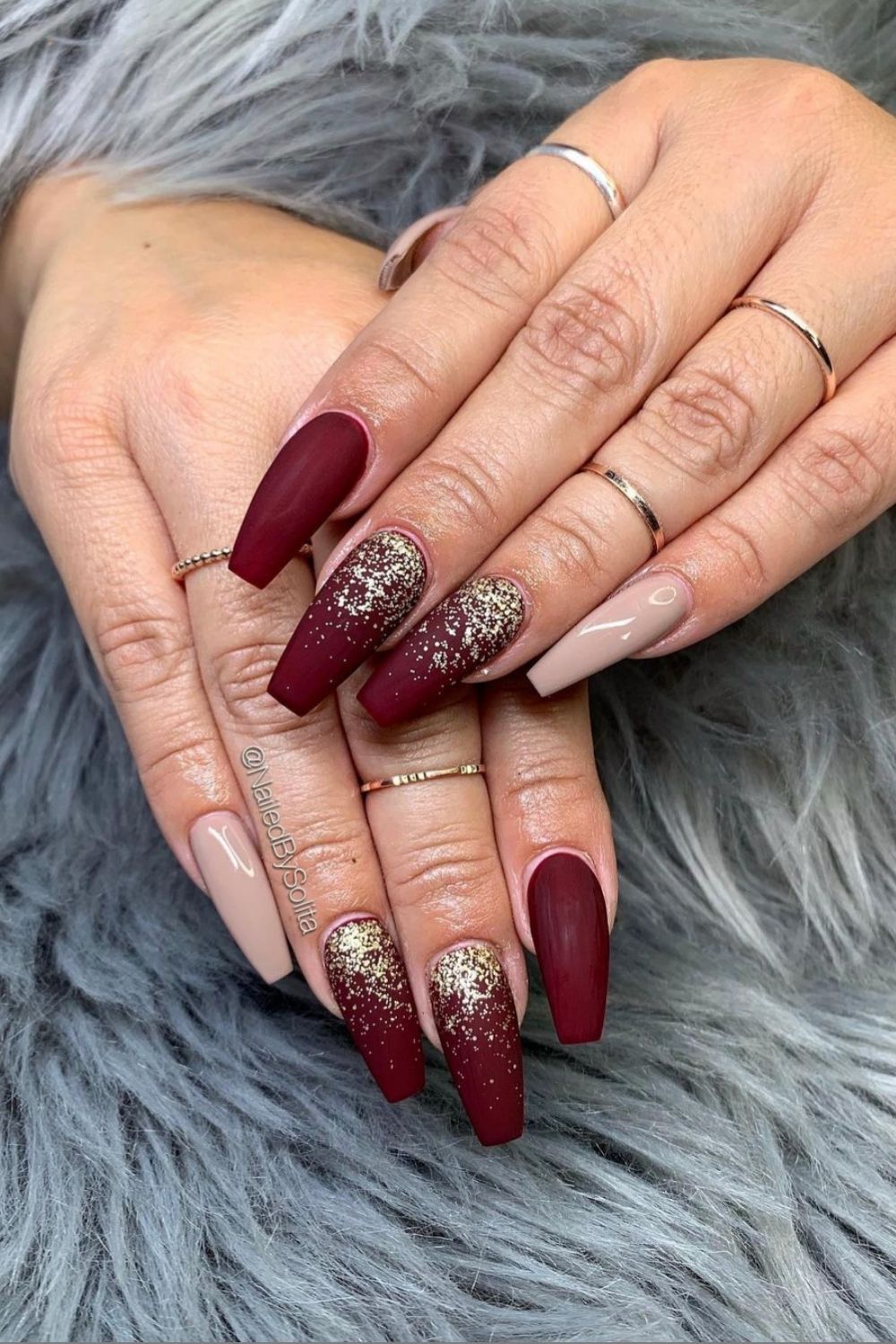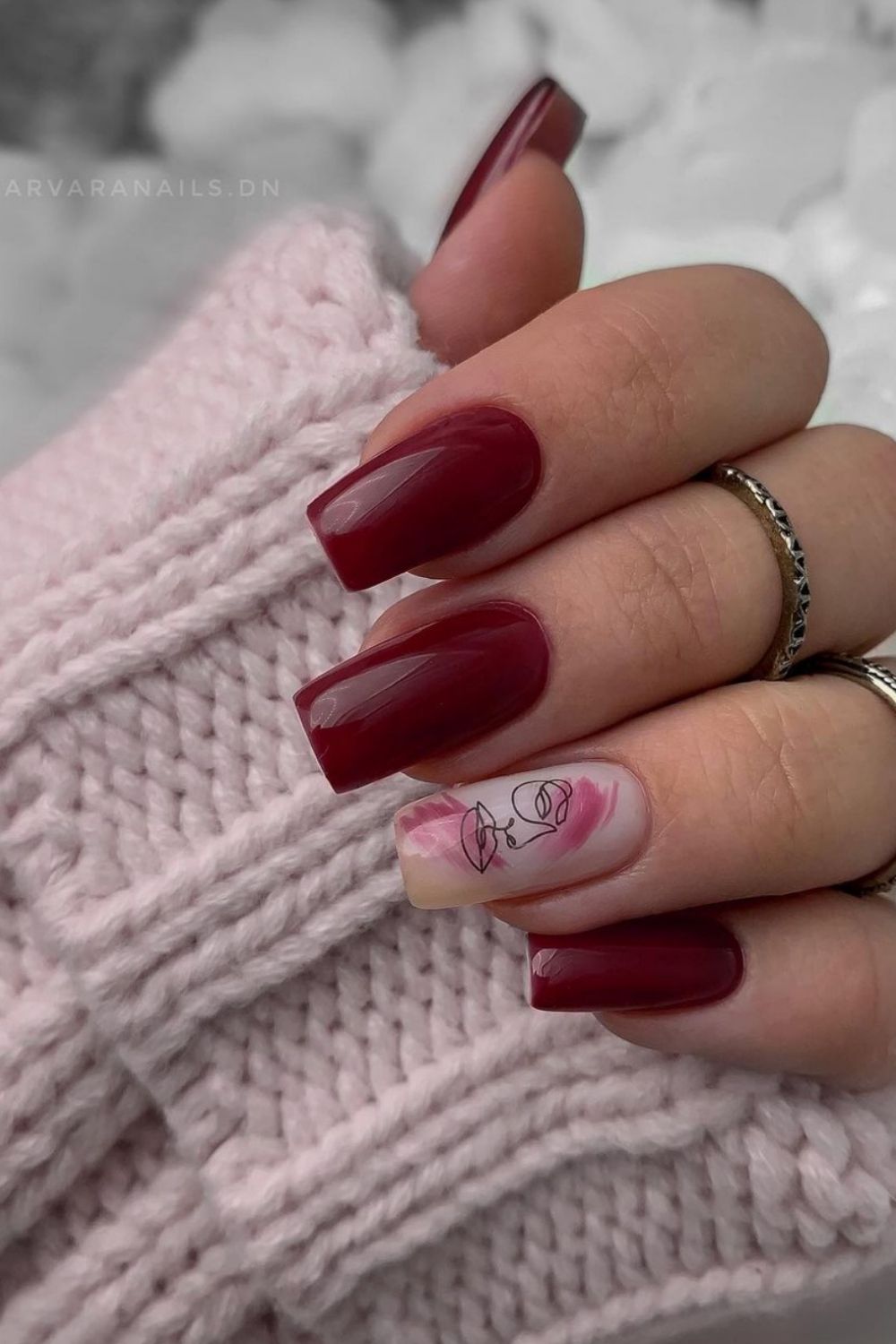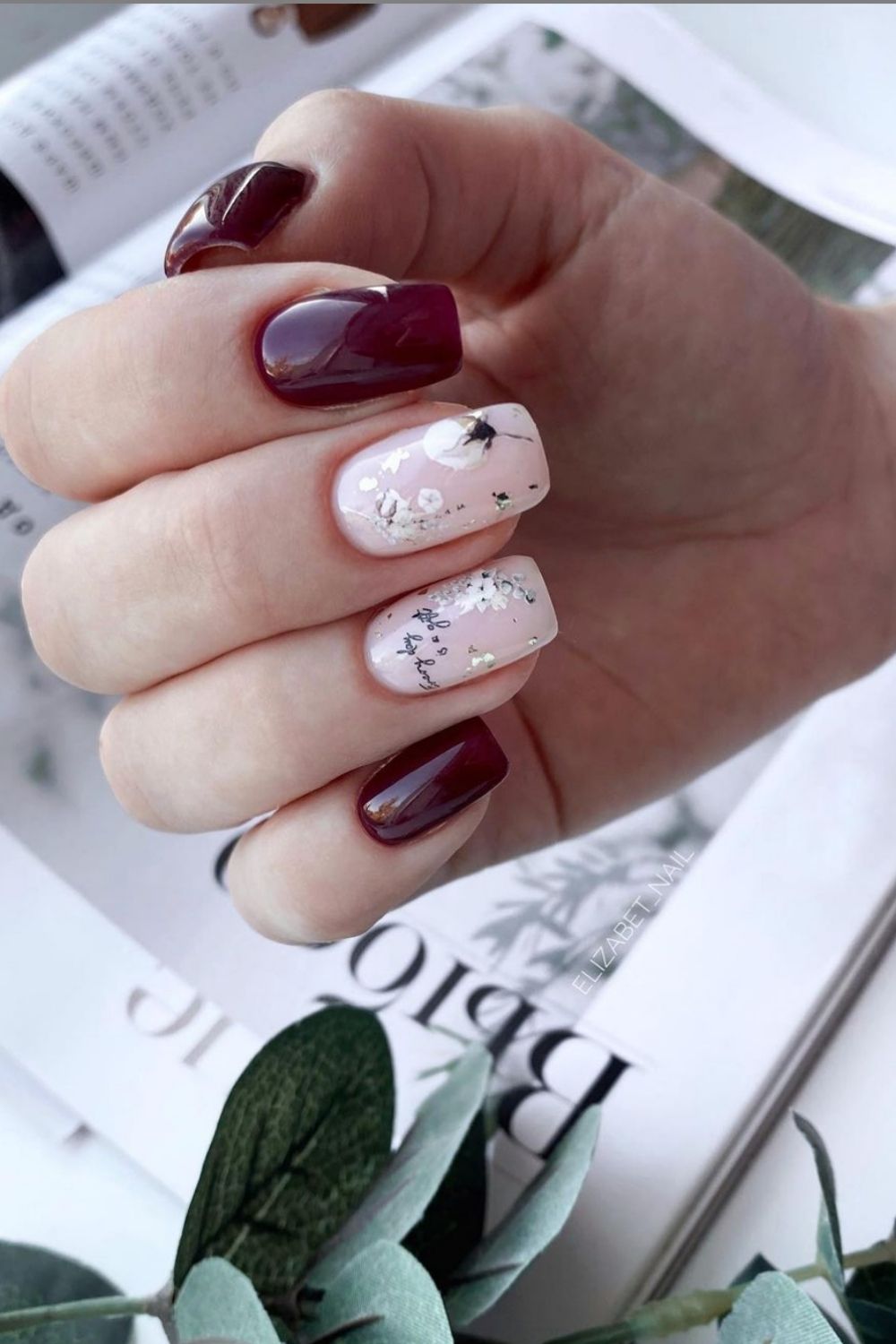 Short burgundy acrylic nails
If you don't want to paint your nails wine red because your nails are short, you are missing a lot. Whether your nails are long or short, this rich and elegant shade looks very flattering. Moreover, short almond nails look stylish and delicate, perfect for modern women who admire practicality and exquisite fashion.
Related: 50 Trendy Red Almond Nails For Girls