Snowy White Christmas Tree Ideas
Nothing can represent a winter wonderland better than a snow-white Christmas tree. Whether you choose to decorate your evergreen tree with white ornaments or choose a white pine tree from top to bottom, it will bring a lot of joy to your Christmas.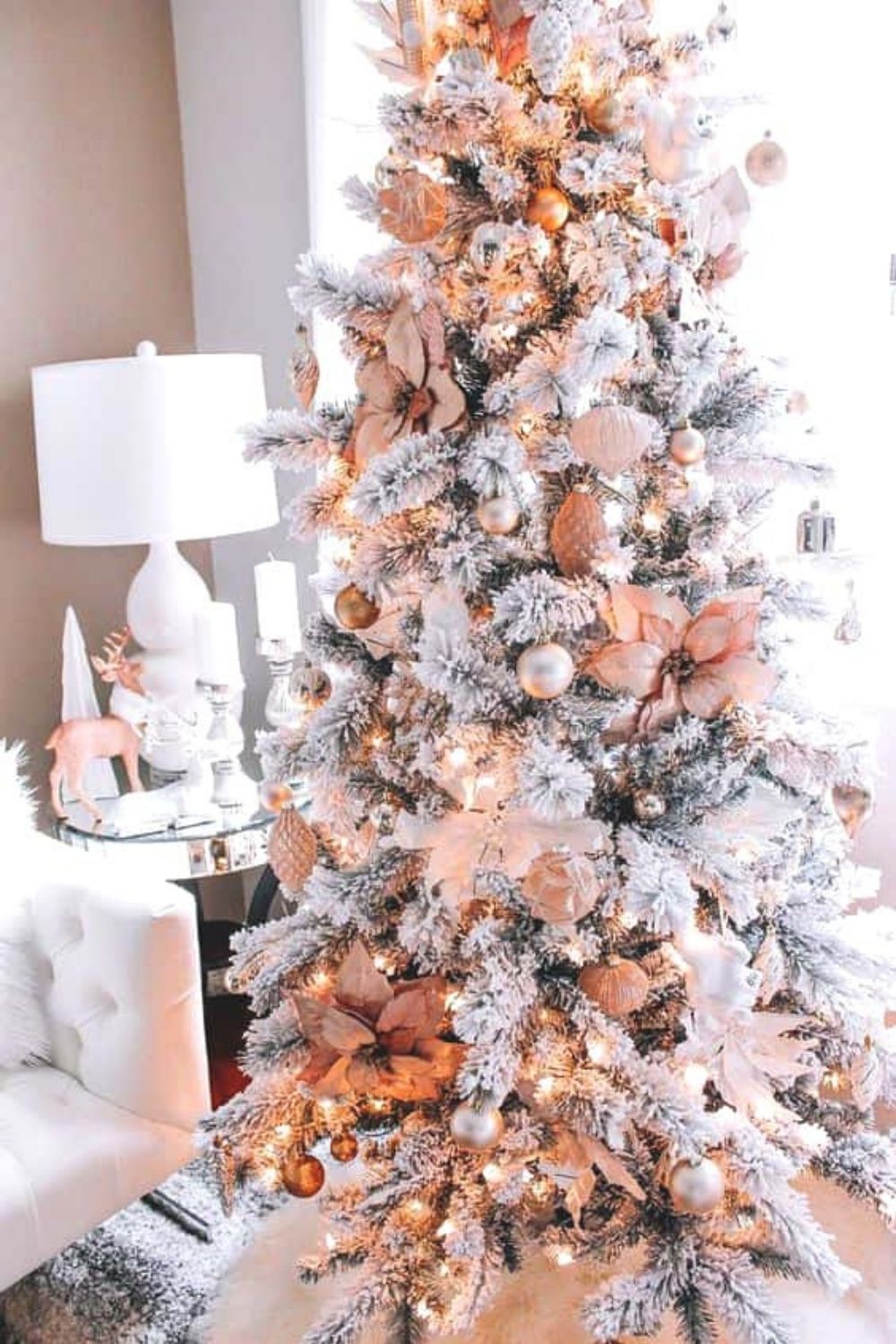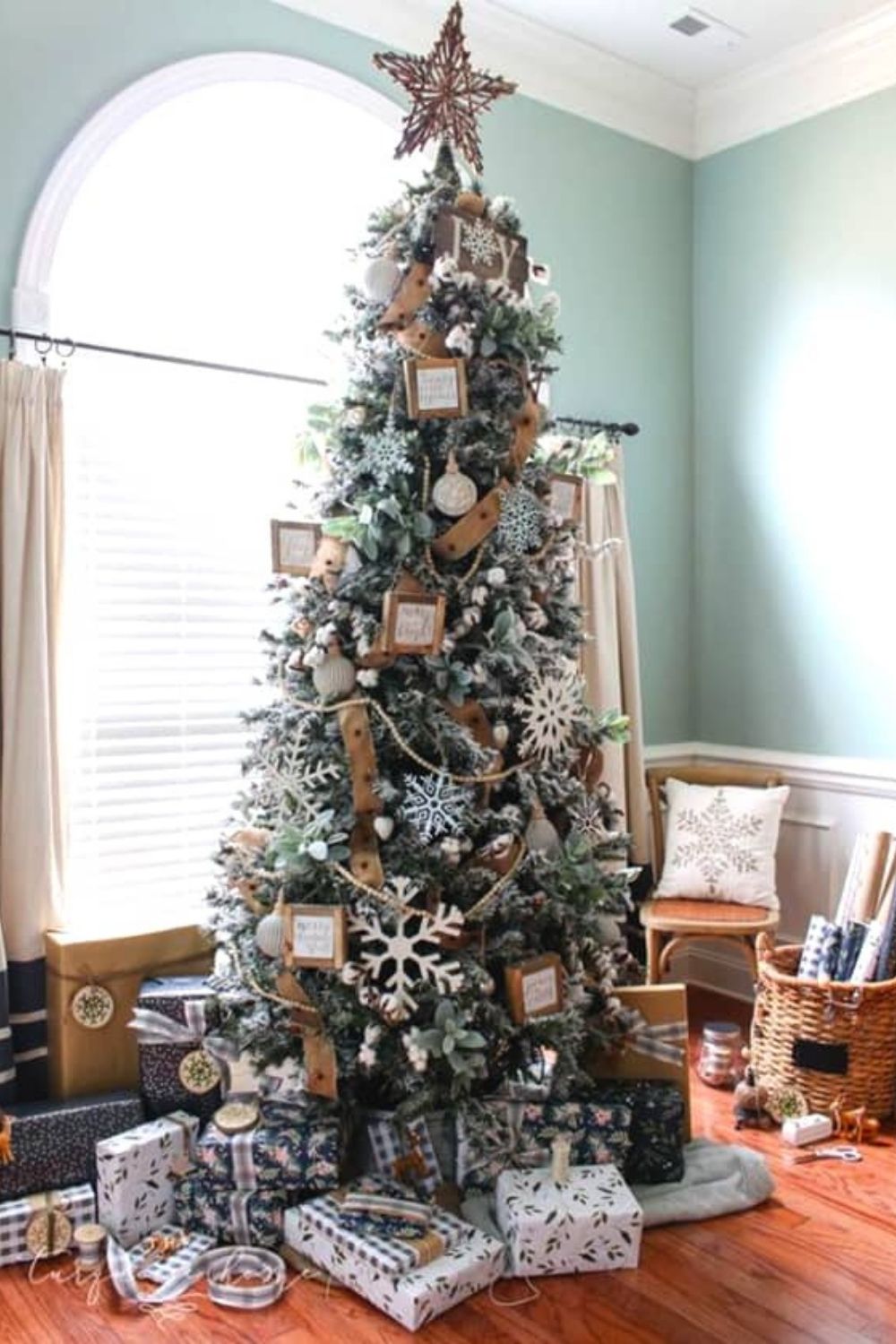 Neutral Christmas Tree Decorations
These neutral Christmas tree ideas should be your next holiday decoration if you like beige aesthetics, simple interior design, and a tranquil environment. Use natural details such as pine cones, light-colored decorations, and the most crucial part is to make the tree almost bare as if it were in its natural habitat.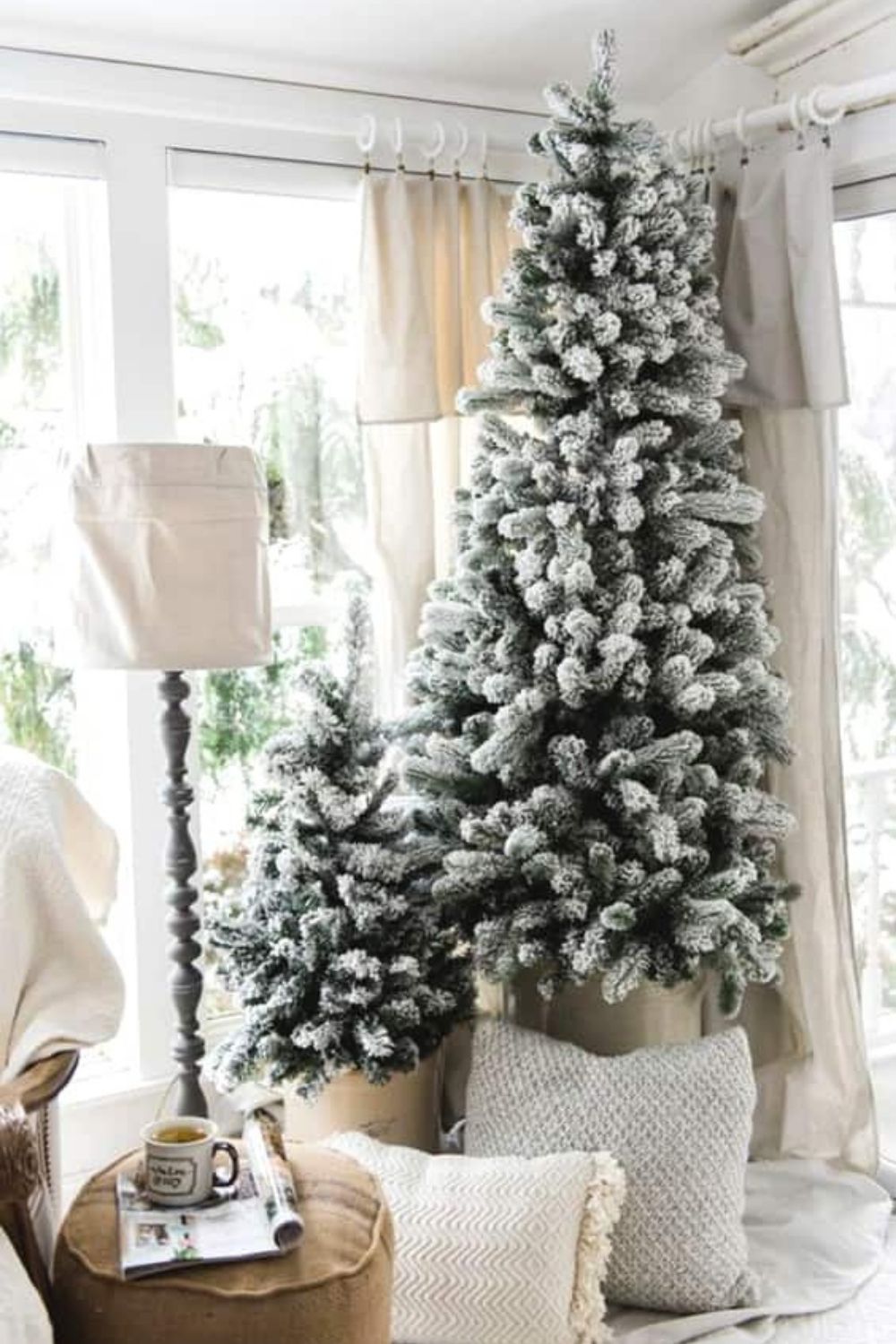 Luxury Christmas tree decor