Christmas Tree Decorating In White And Gold Colors
Sometimes a white-themed Christmas tree may indeed look a little cool if you want some warm touch-bring in gold. Surprisingly, the warmth of the gold decoration and the excellent background of white are intertwined to produce something so magical!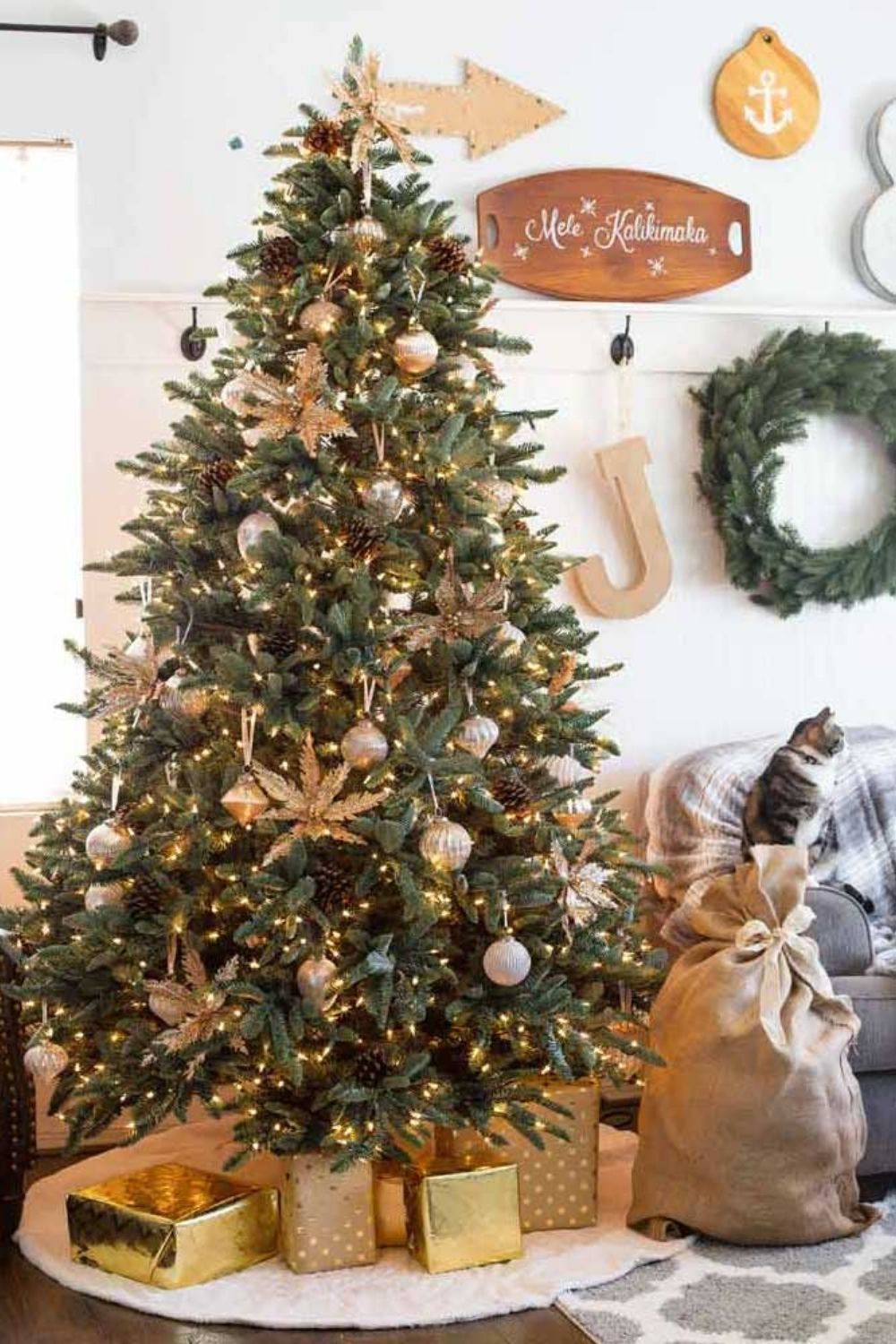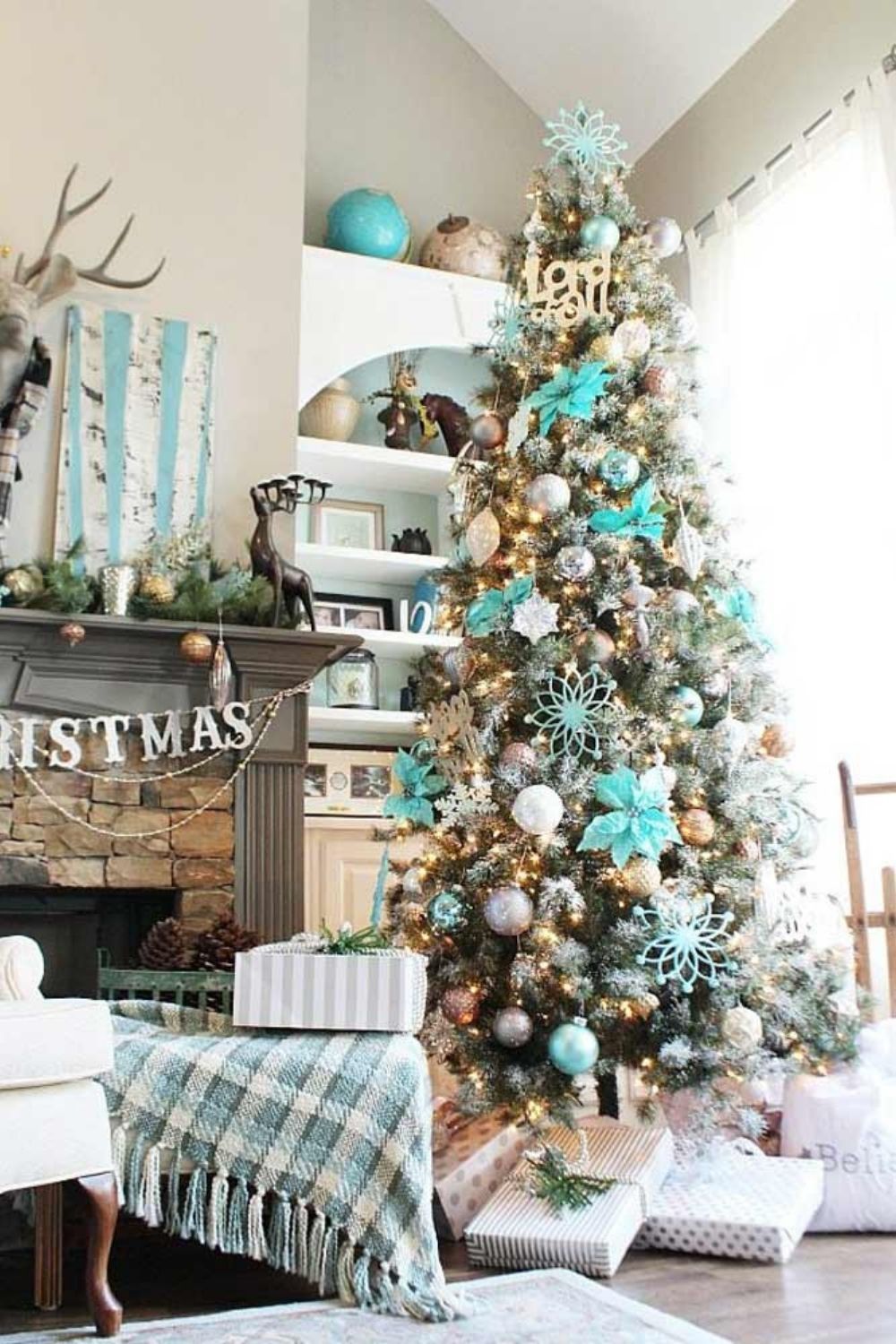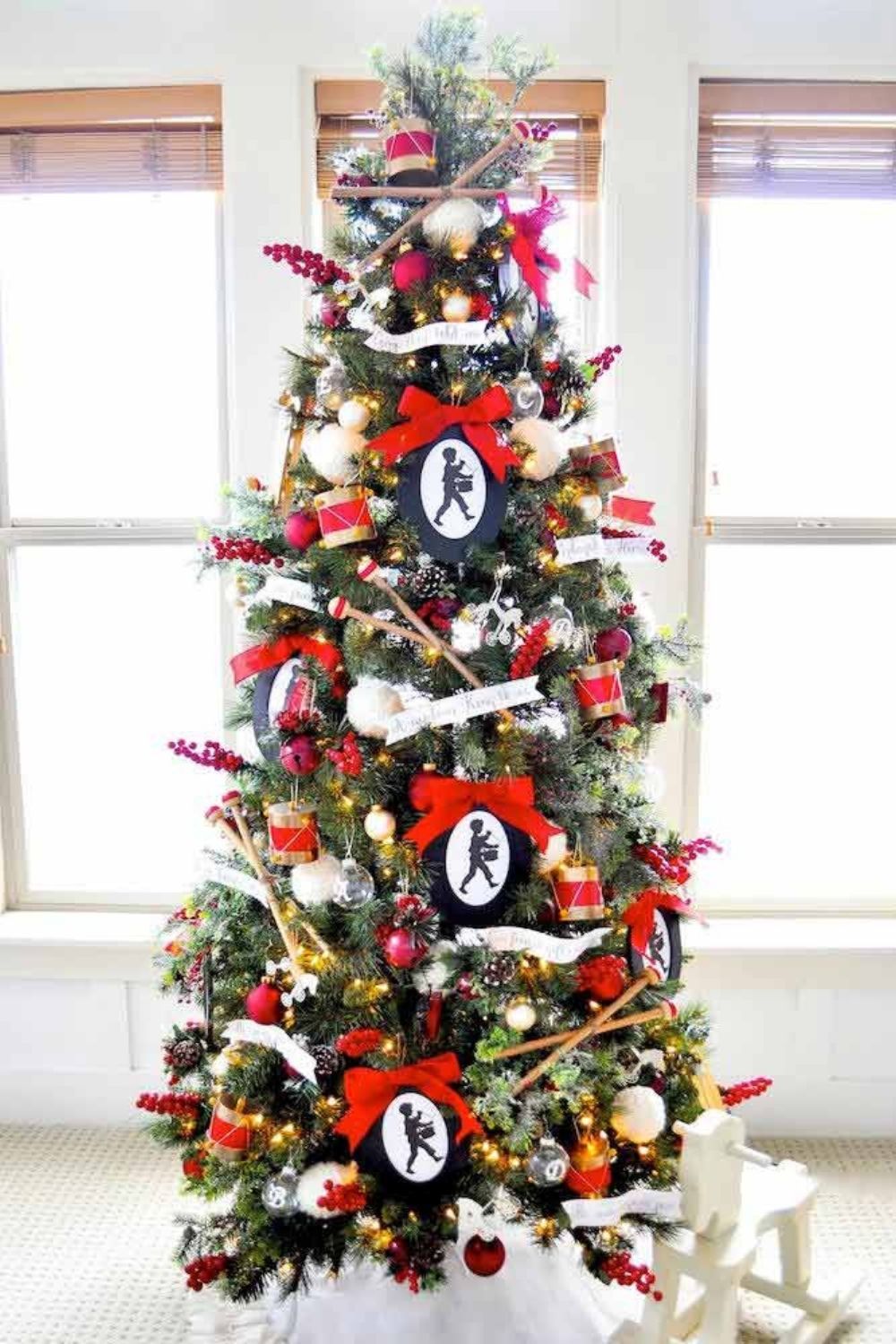 Blue Color For Christmas Tree Decoration
We must admit that traditional methods are not effective in all situations. If you want to know what is the new fashion of decoration-we say bright colors. Those who like blue, welcome!