Cute Summer Nails With French Tips
Fruits and sweets are one of the most popular and cutest nail art designs in summer. Even a simple monochromatic coating with gel varnish and decorations on one or several nails will look bright and beautiful. Berries are the first choice, especially strawberries. Those who like the elegance of French manicure can have a discreet raspberry and a drip volume on one of the nails.
Those who want exotic fruits can choose dragon fruit, coconut, pineapple and orange, lemon, and so on. Juicy cherries, watermelon slices – all of these can be elements of your manicure. It isn't easy to choose among thousands of beautiful summer nail art ideas. With so many patterns and styles, the Internet is full of wonderful nail designs. However, think about your style, whether you want to do your nails before a vacation or add some summer vibe to your office look. Here are more nail art ideas for you to choose from.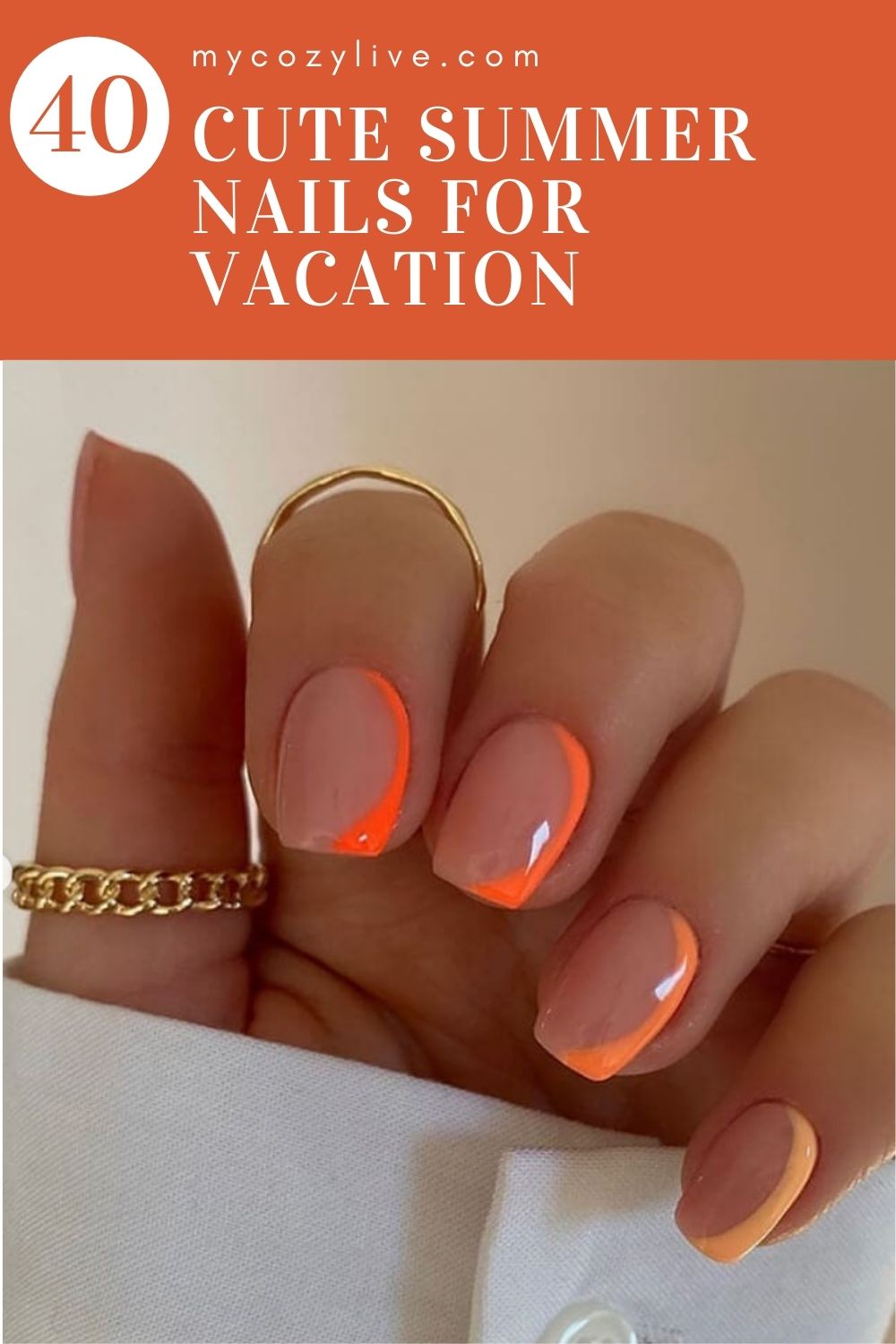 yellow french tips in summer nails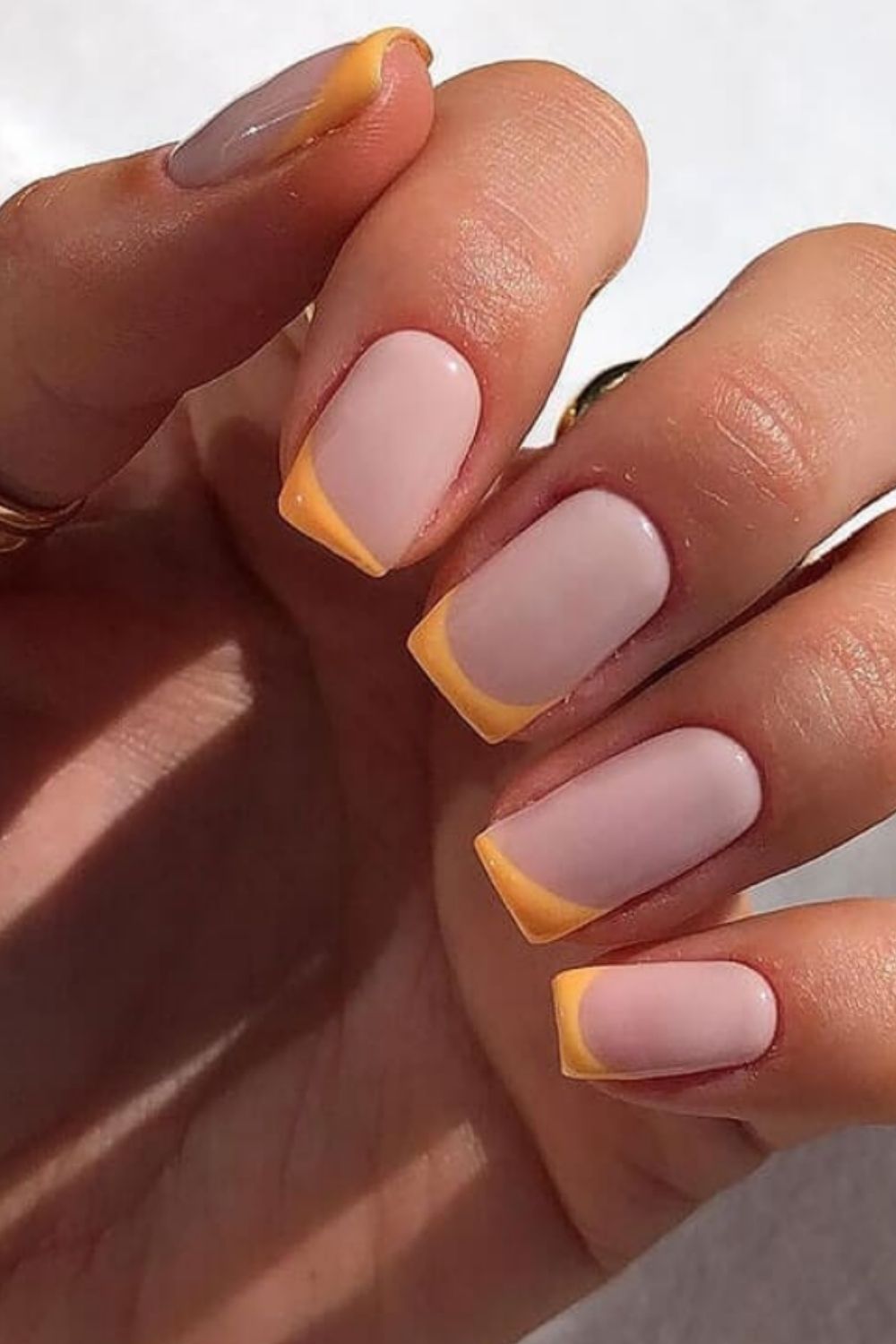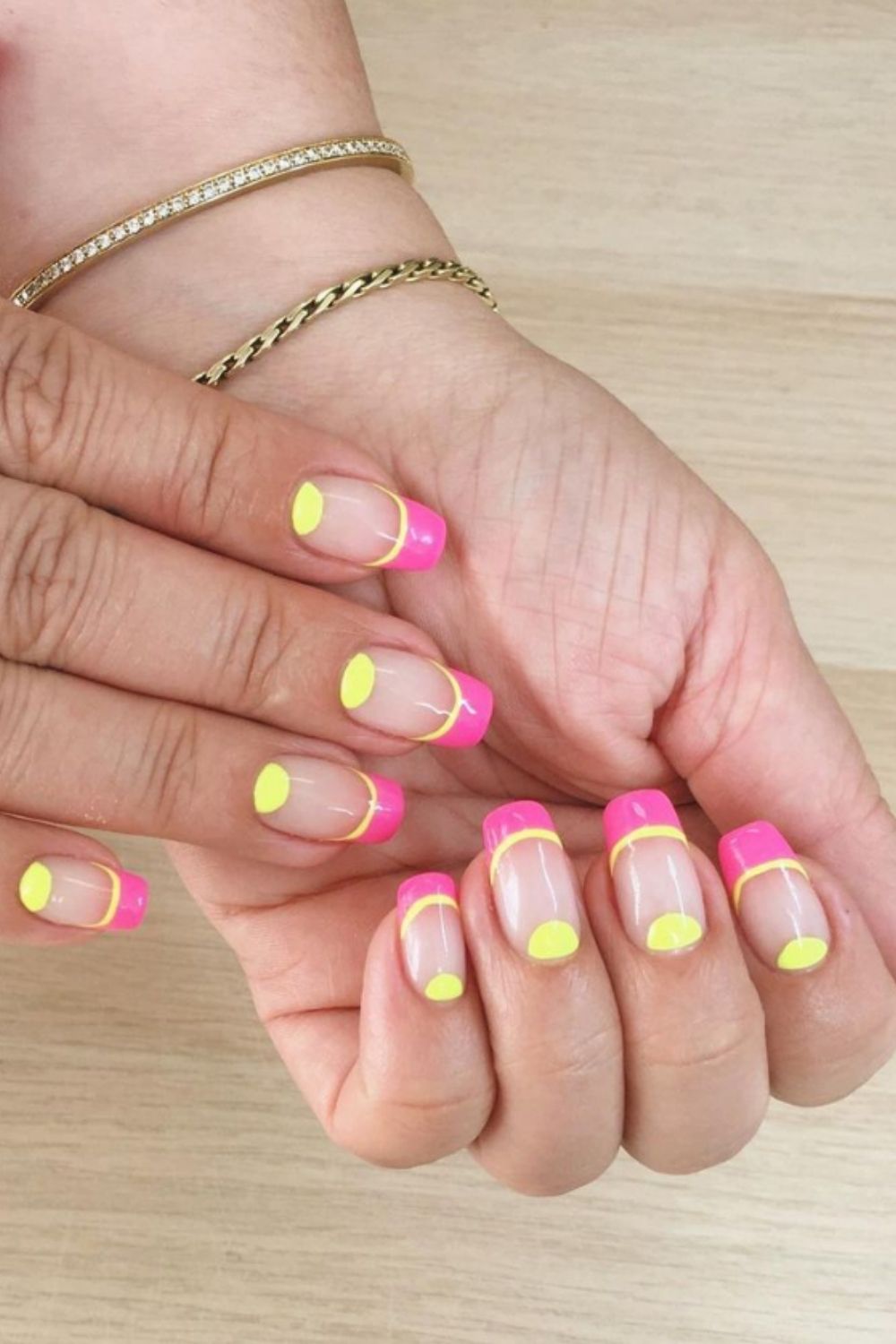 colorful french tips in the summer nail ideas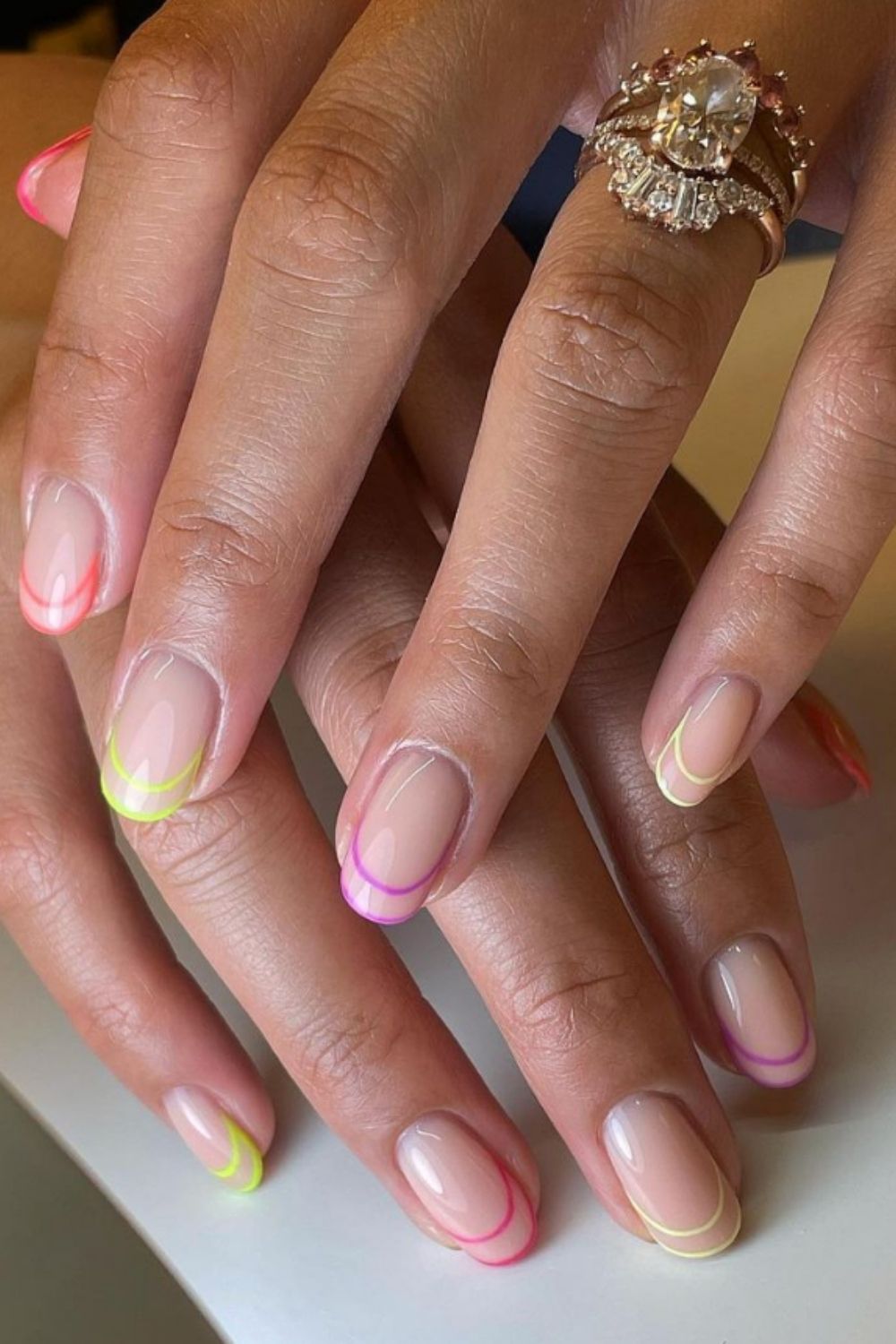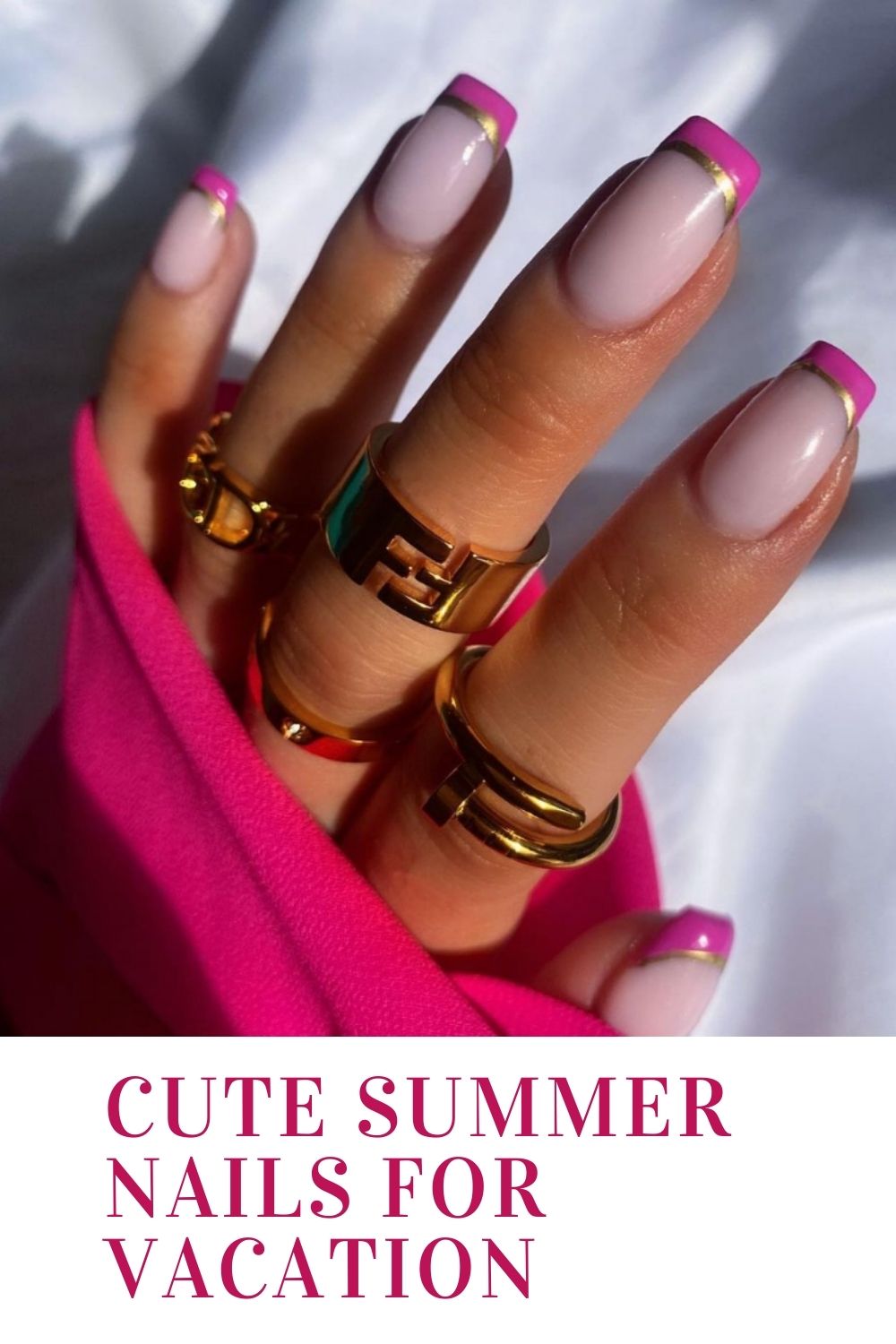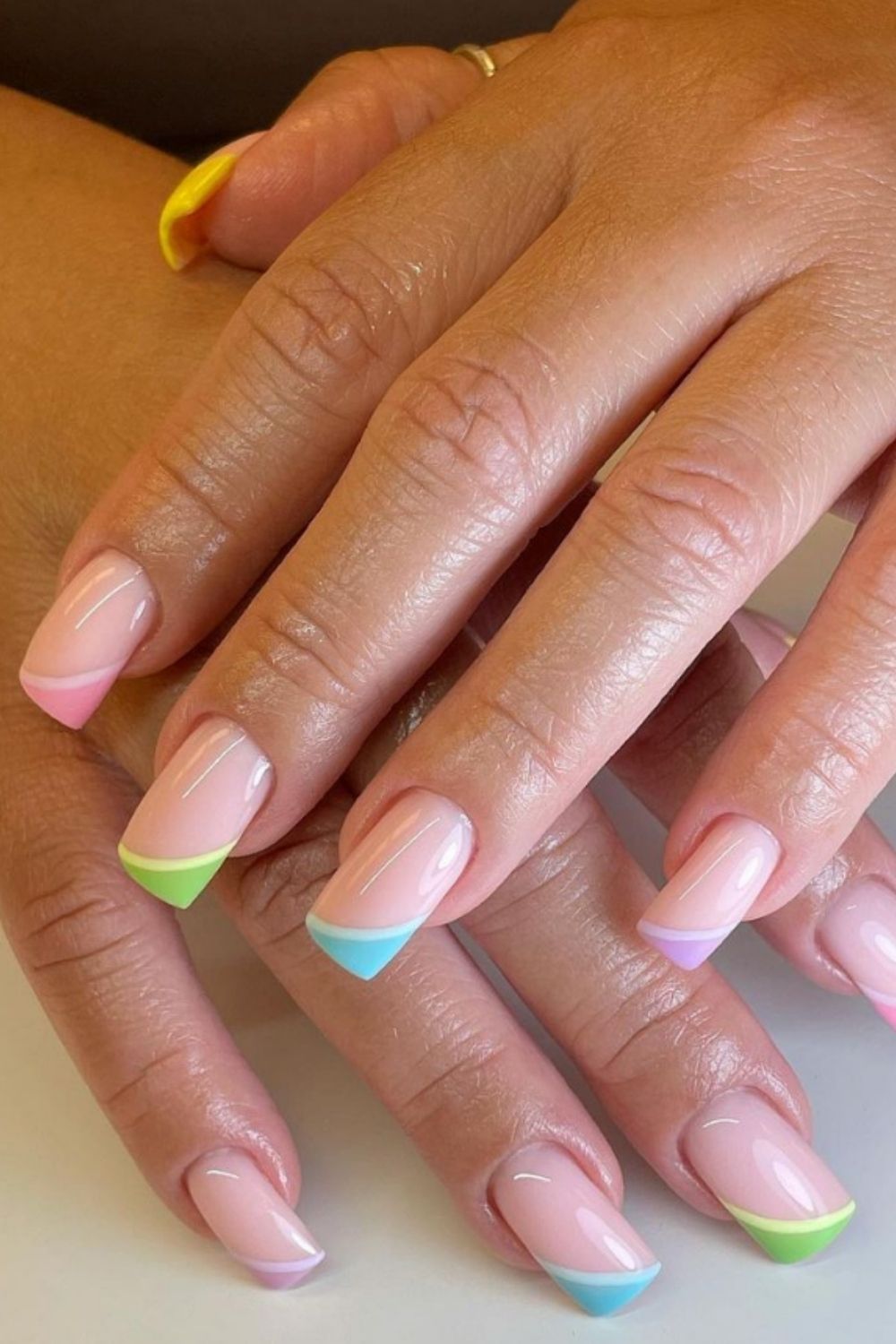 half french tips in summer nail designs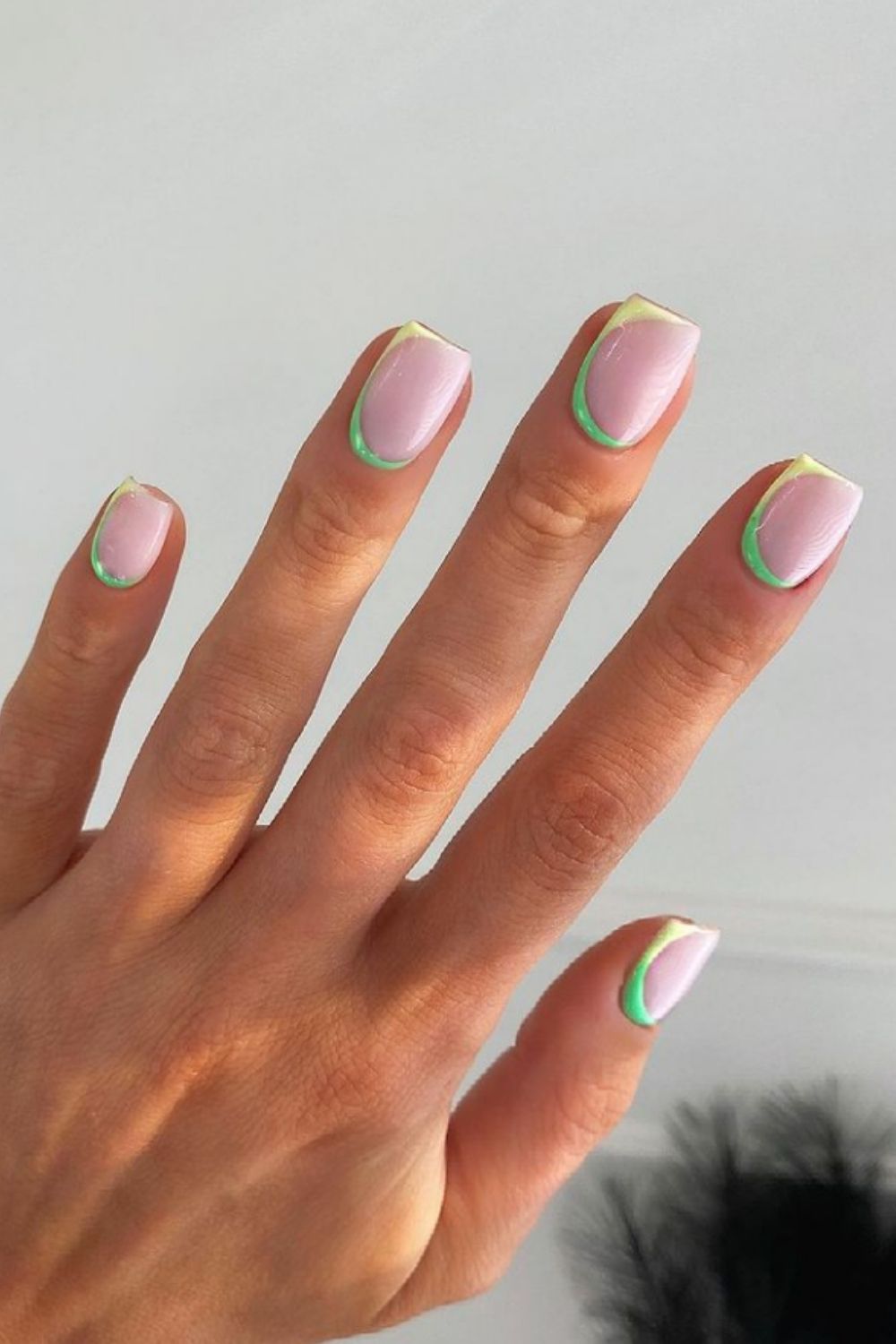 neon yellow french tips in almond summer nails