Zucchini is popular among foodie in hot Summer days. Zucchini boat, zucchini bread, zucchini noodles, baked zucchini, zucchini fries……. so many zucchini food you can choose. Today I will introduce some zucchini dishes and zucchini recepes for you , inspired from ins.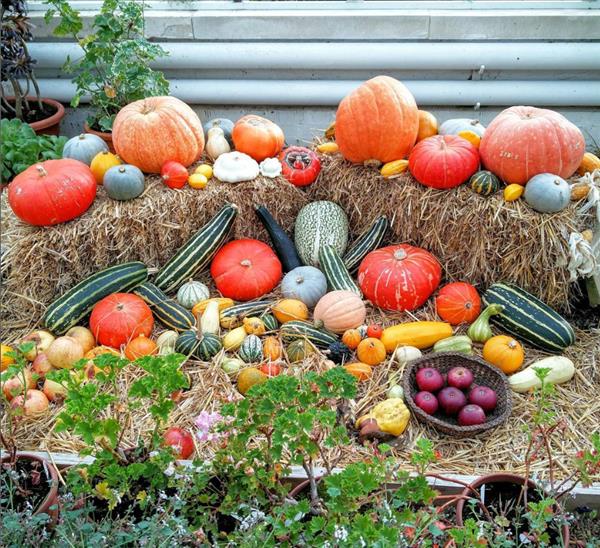 Fancy-lazy Zucchini Salad
This fancy-lazy zucchini salad turned out sooo good. Shaved the zucchini (from our garden!). Soaked minced shallots in champagne vinegar for a bit and then scattered them around. Toasted almonds, olive oil, thin slices of golden plum,Guntur Sannam chillies, a torn zucchini flower, parsley, thyme, salt, pepper, and tangy little bits of cashew cheese (it's heaven and such a treat).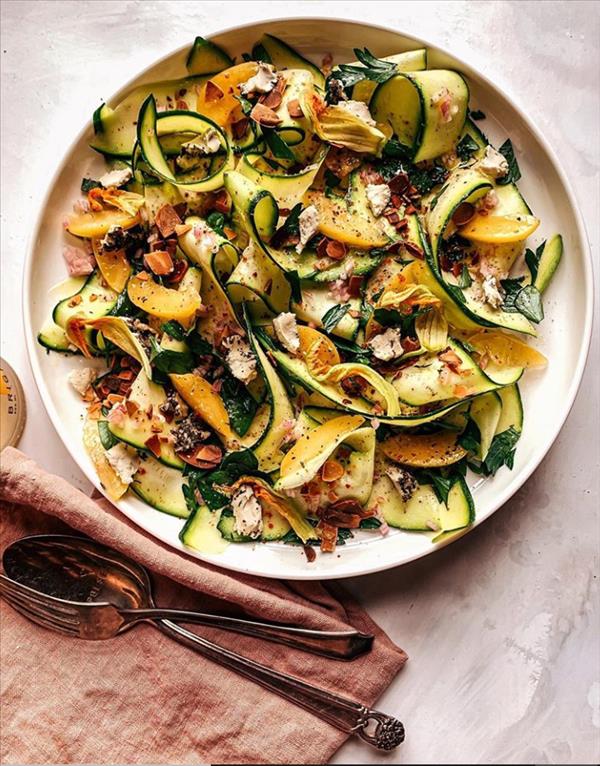 Summer Quinoa Salad with Avocado, Corn, and Zucchini
Every self respecting Chipotle lover (of which I am one) knows that avocado and fresh corn belong together. Liberate this iconic duo from the tyranny of being exclusively considered Mexican food and make this lovely salad.
3 cups cooked quinoa, room temp or cold
4 cups zucchini, diced
2 ears corn, shucked
1 large bulb fennel
2 avocado
1/4 cup fresh lime juice
1/4 cup rice wine vinegar
1 tbsp honey
2 tsp Dijon mustard
1 cup olive oil
Kosher salt
black pepper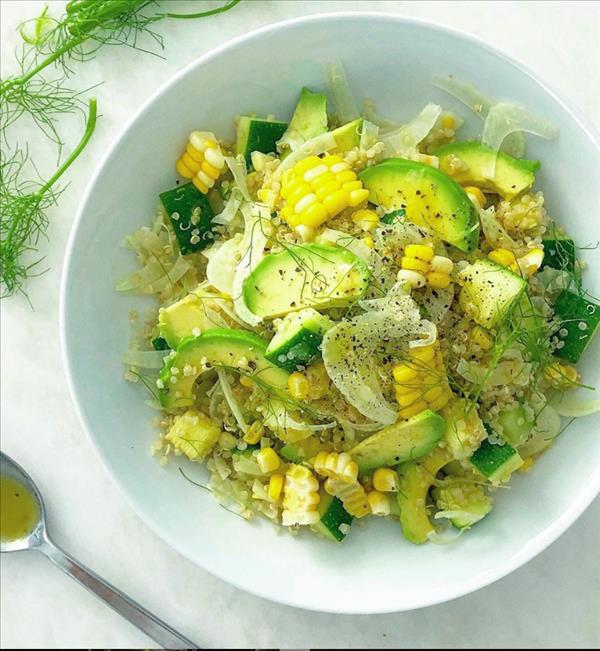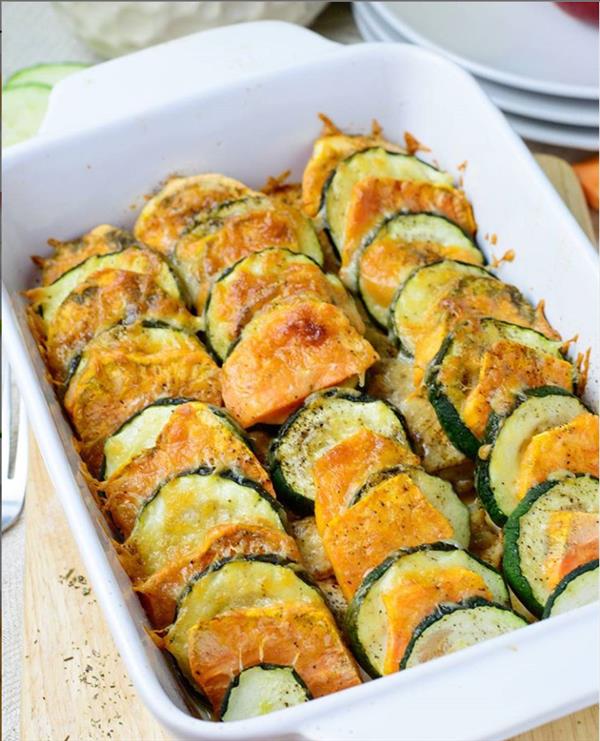 Chicken Enchilada stuffed zucchini boats ??

Low carb, healthy, easy and super delicious! Make it! ?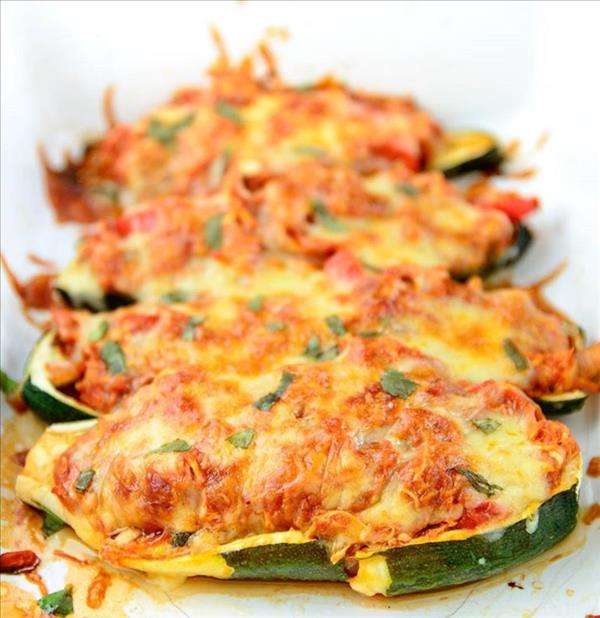 Yay! It's Friday! Cook something quick to have more time to enjoy the weekend! Here is a great recipe!! One pan salmon and parmesan veggies – healthy and flavourful dinner, ready in 20 minutes.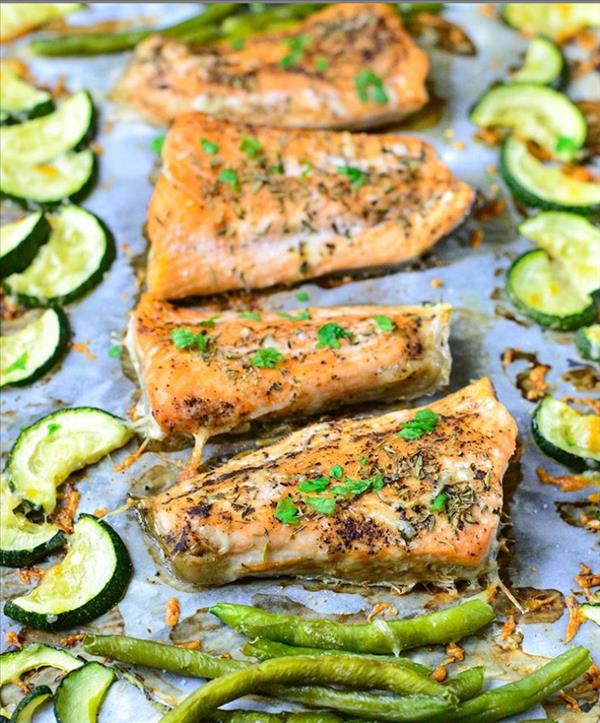 Parmesan and garlic roasted Brussels sprouts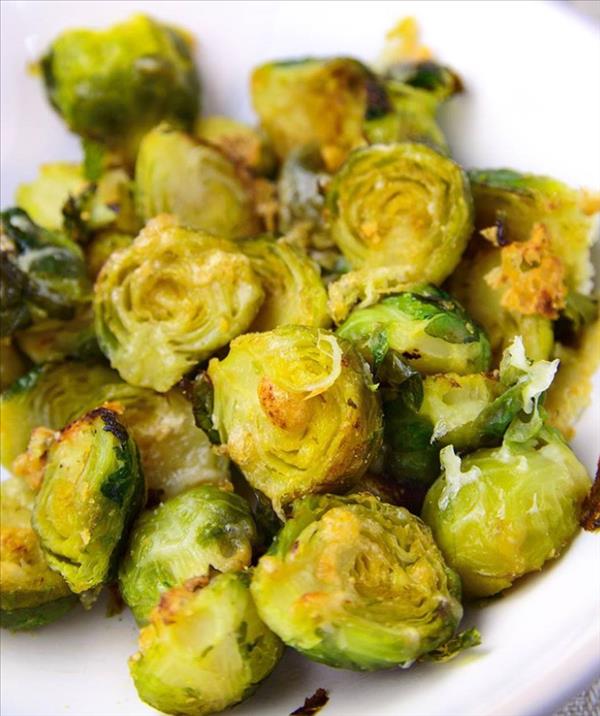 healthy and delicious dish,
One pan salmon and garlic Parmesan veggies – a healthy and delicious dish, ready in 20 minutes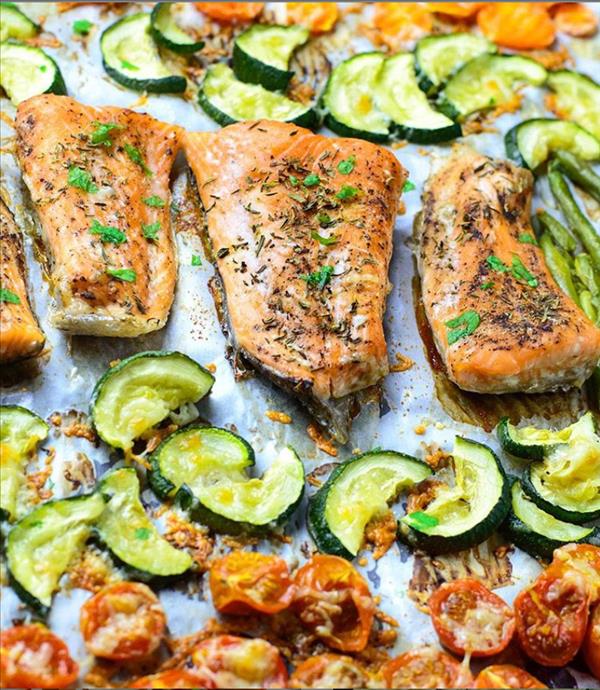 Creamy Avocado Zoodles with Bacon

Paleo, low-carb, gluten-free, dairy-free, ketogenic zucchini noodles with crispy bacon and a flavourful lemon garlic avocado cream. Super delicious and healthy dinner ready in 15 minutes!
I'm in love with this easy, quick and healthy recipe! ??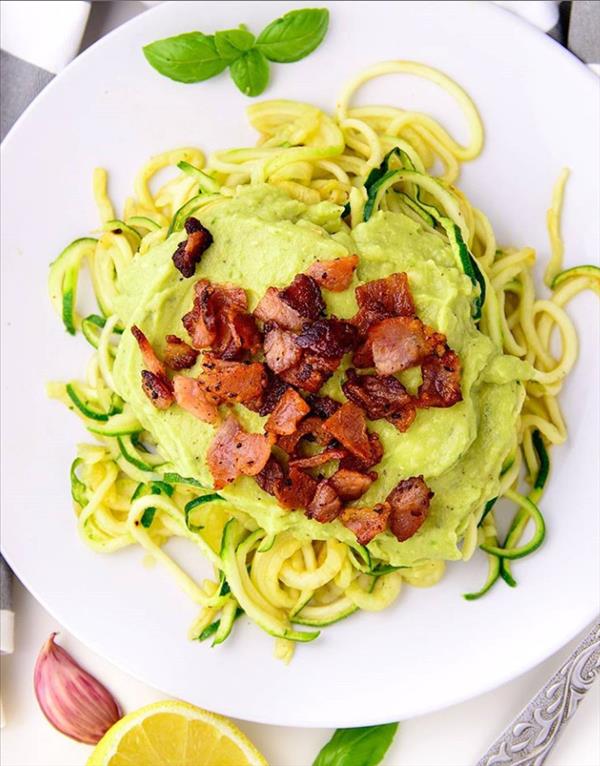 One pot creamy cheesy garlicky chicken and mushroom skillet with zoodles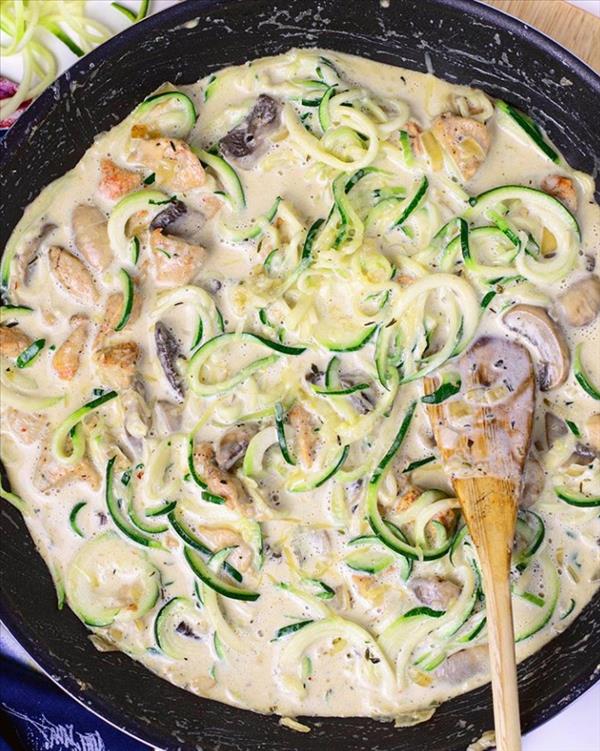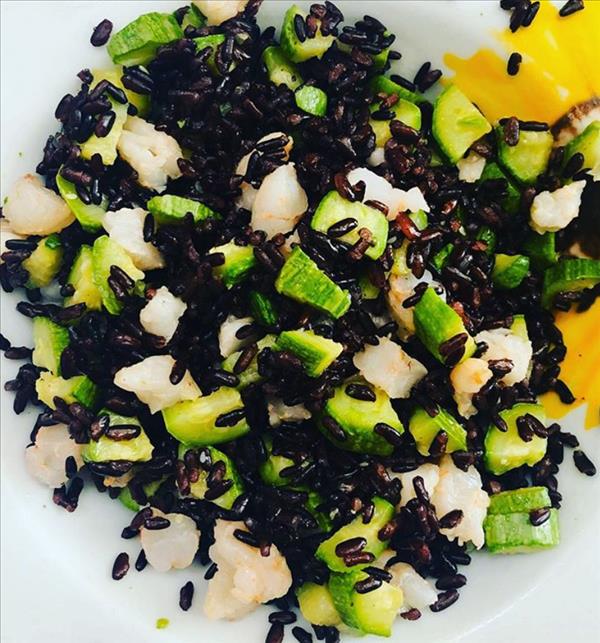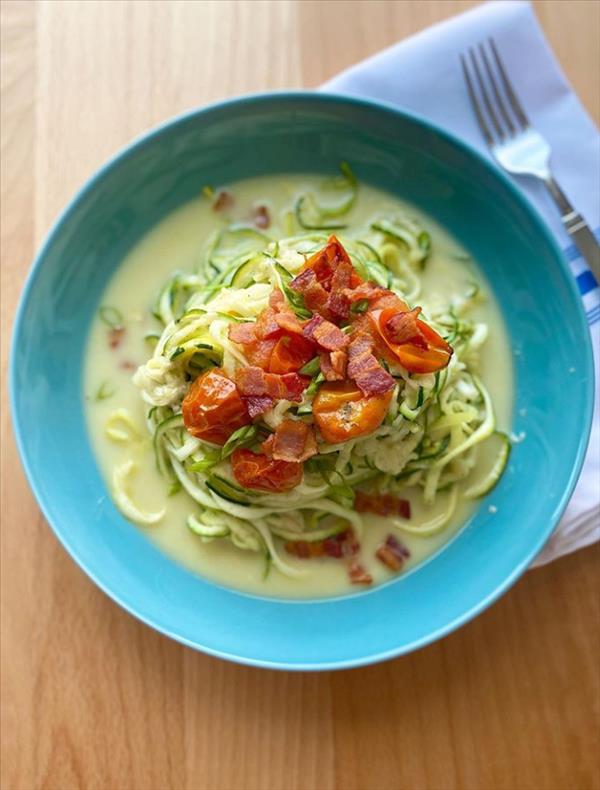 Zucchini bread with lemon butter, feta yogurt sauce
A modern version of a classic, this is an easy weeknight meal popular with picky eaters. A great way to use zucchini, too! Serve with lemon butter, feta yogurt sauce or any kind of mustard.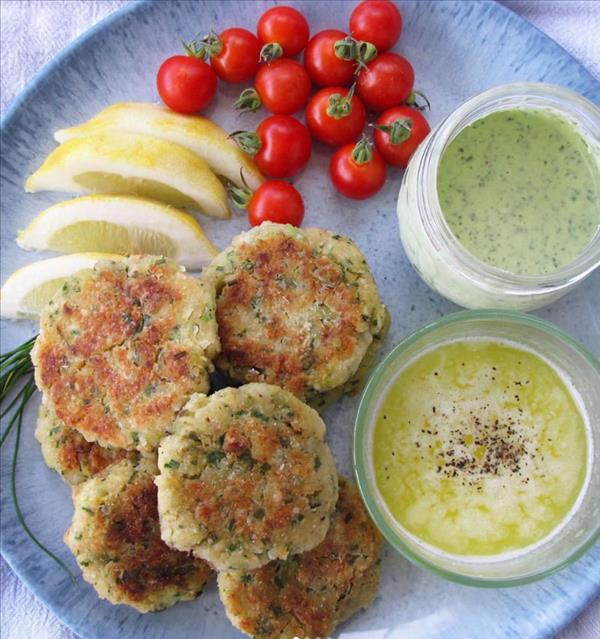 New! Baked zucchini boats stuffed with Bolognese sauce!
Traditional rich and hearty Bolognese sauce made with minced pork and tomato, all stuffed in zucchini boats and topped with a lot cheese. Sound delicious, right? It is indeed! And it's low carb and gluten free too!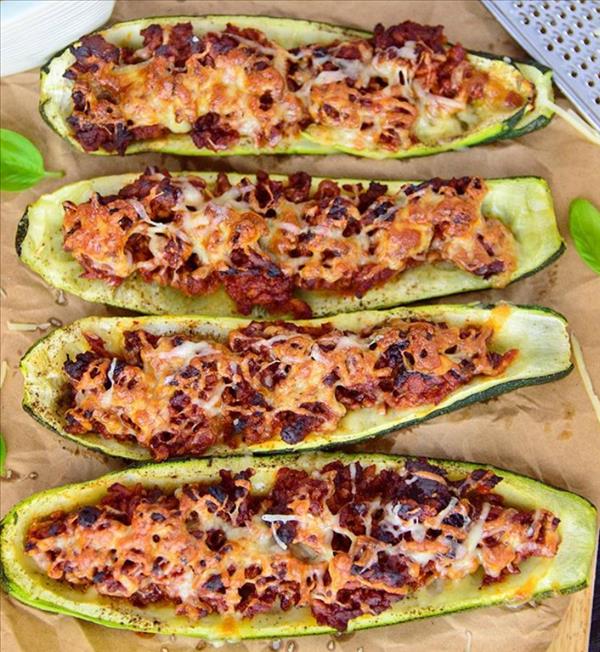 Salmon Feta Zoodles Bowl ?
This super easy one skillet lemon ? garlic butter salmon ? with cherry tomatoes ?, feta cheese ? and zucchini noodles is a healthy bowl that comes together in just 20 minutes.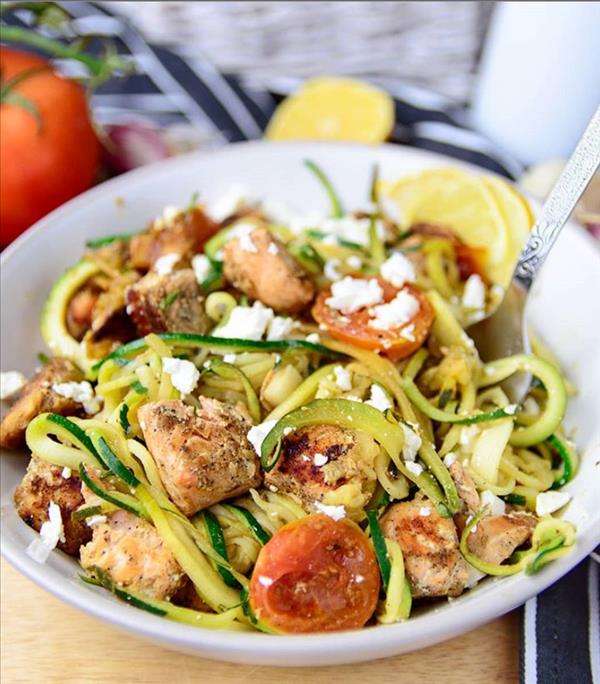 NEW Garlic chicken with mango avocado salsa ????
Moist and crumbly chicken breasts marinated in garlic olive oil marinade with refreshing avocado, mango, lime, coriander, bell pepper and onion salsa.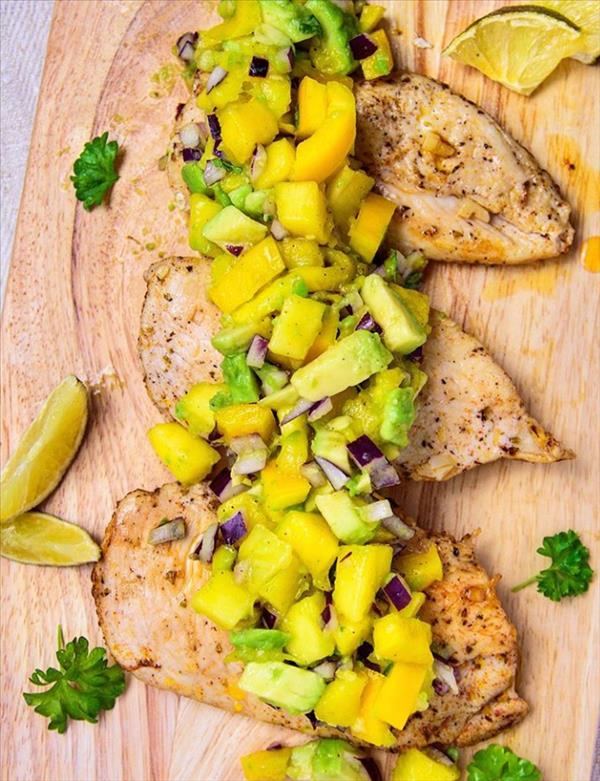 Chicken enchilada stuffed zucchini boats –
the best low carb enchiladas you can make in your oven in less than one hour.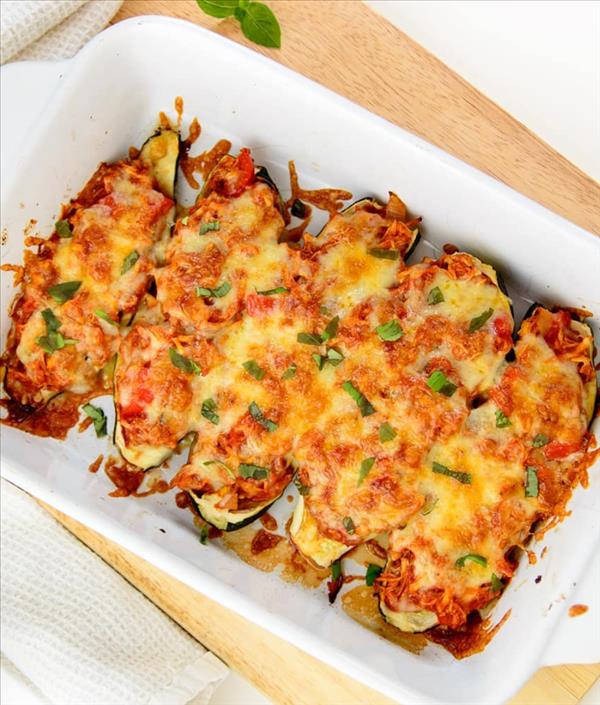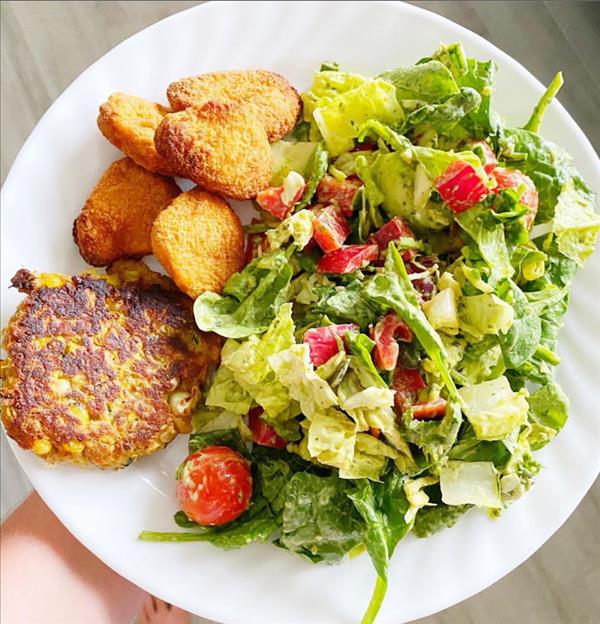 Do you need ideas for tonight's dinner? Here's an easy one: oven baked chicken thighs with stir fry veggies. This simple meal it's a huge hit in our family, because it's super easy to prepare, it's nutritious, filling, healthy and tastes amazingly good.