8. Swirl summer almond nails
As gorgeous as these nails, making such a design requires natural creativity. Glitter nails are lovely, with multi-colored nail polishes, which will be great in summer. With all these gorgeous colors to brighten up the summer, all you need is to pick a design and your all set.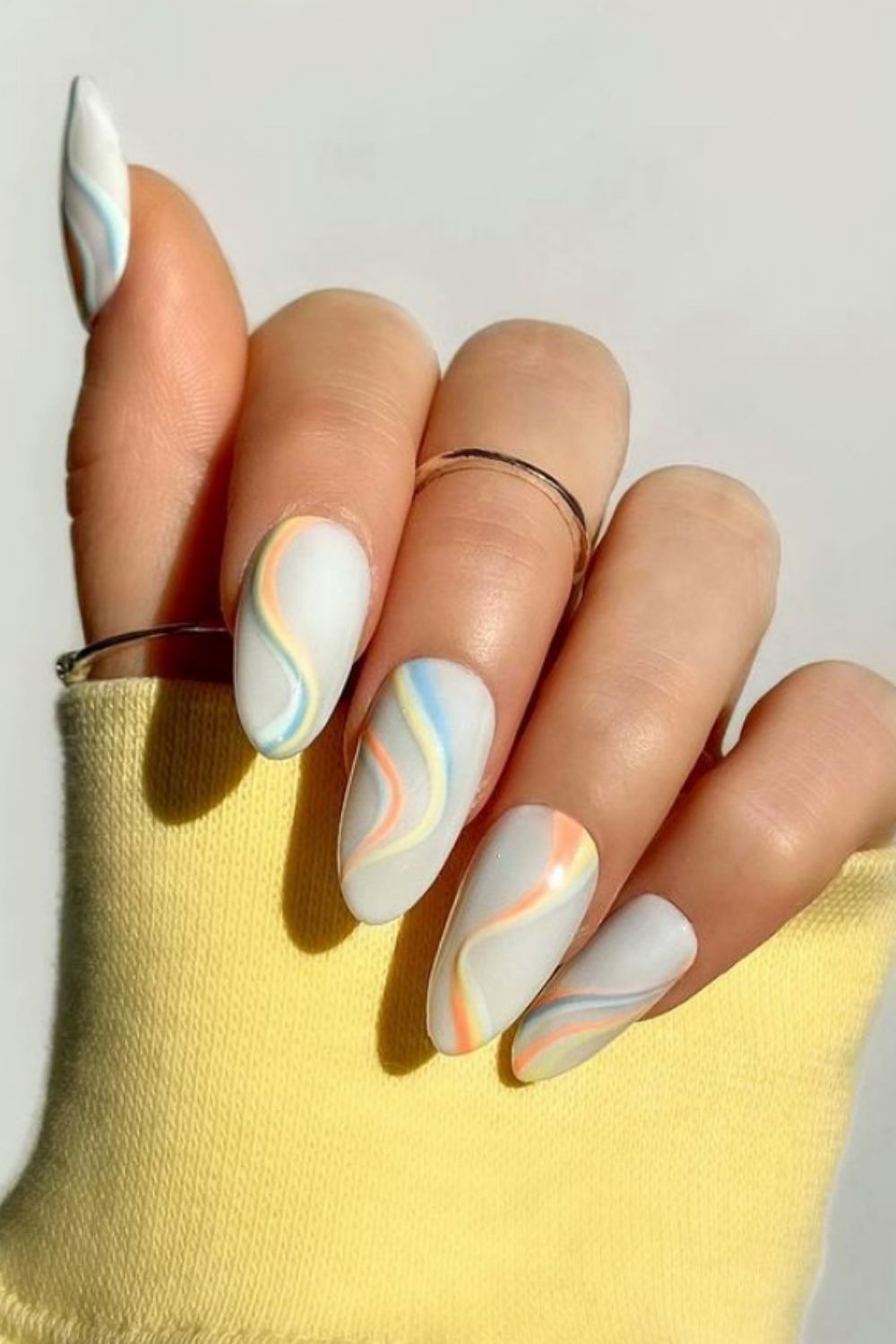 source: insgram@nails.by.roshi
9.Marble almond summer nails
If you love nail art but like to keep your nails simple, try placing designs on bare nails for a chic, minimalist look. nail stickers will give a fun and flirty vibe to any manicure. Add colorful rhinestones for even more dimension. Nothing says screams summer more than ice cream. When the weather gets warm, opt for a manicure that's good enough to eat — these fun, multi-colored tips with gilded drips remind us of our favorite sweet treat.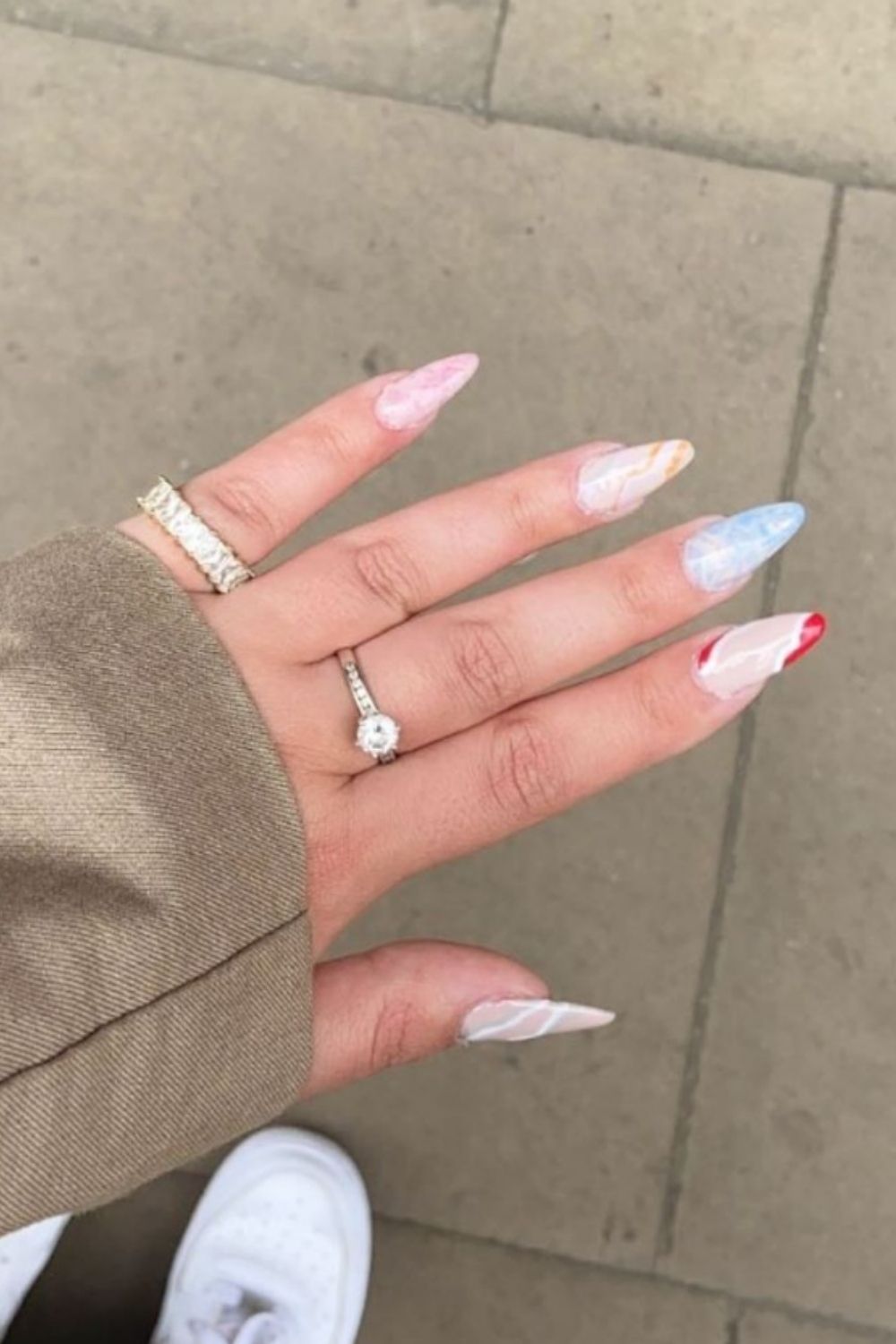 source:insgram@ etiennecollectio
10. Coffin summer nails
These delicate nails exude the atmosphere of the main plant mother. Bring your favorite plants to life by adding small faces in the pots. The golden decoration on the side is unnecessary, but it provides an eye-catching finish to the holographic nail polish coating. In a fresh white primer, let your creativity run wild with some colorful, abstract designs. To reproduce this tiny and colorful artwork, you can choose nail stickers or dip a fine-pointed line detail nail brush into your favorite nail polish to create your design.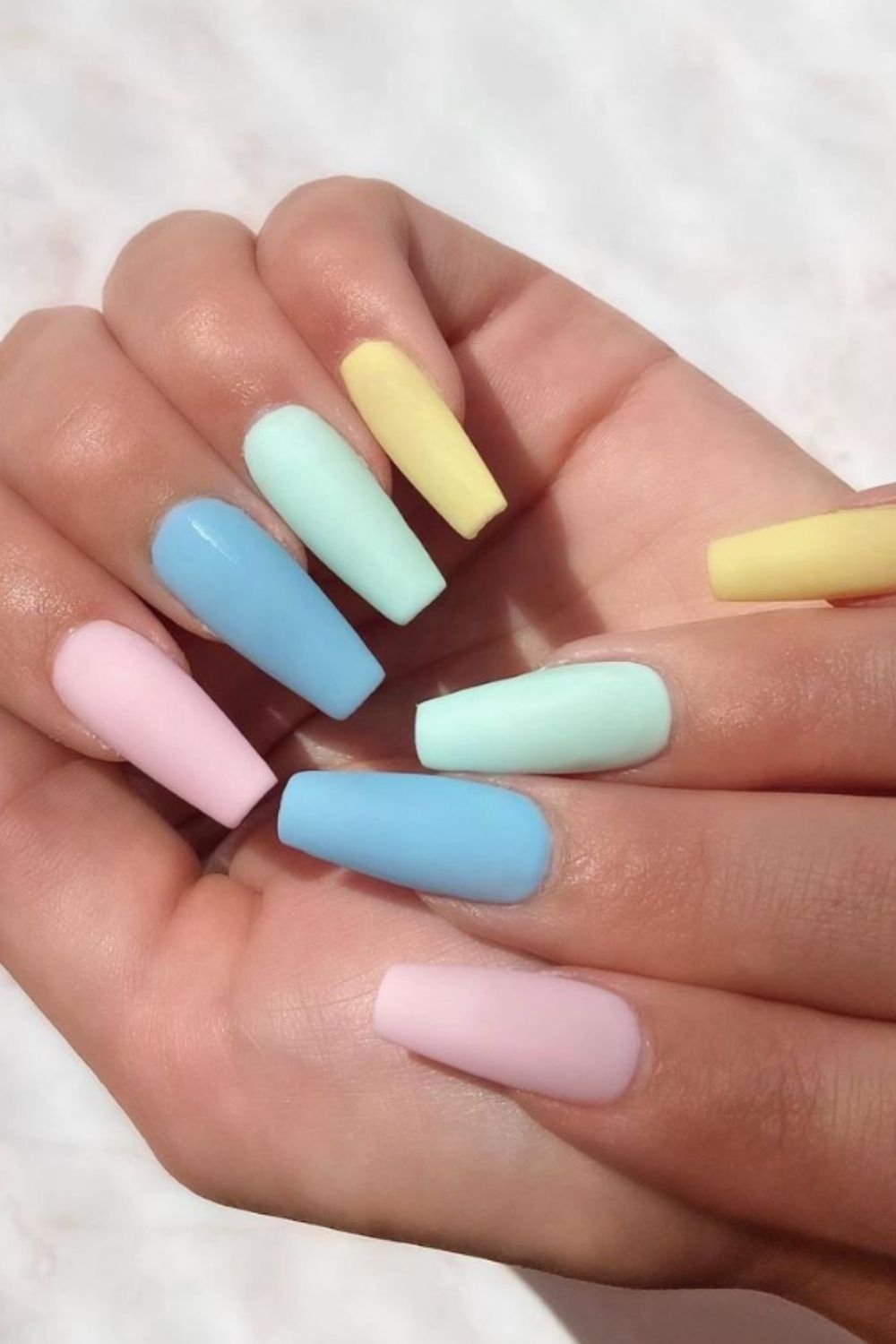 source: insgram@nails.by.roshi
11. Sweet almond summer nails
Pick two of your favorite contrasting colors and try an angular, multi-colored design that is sure to turn heads.Floral accent nails are cute to begin with, but the best part of these nails is the peep of leopard print on the sides — talk about mastering the art of pattern mixing.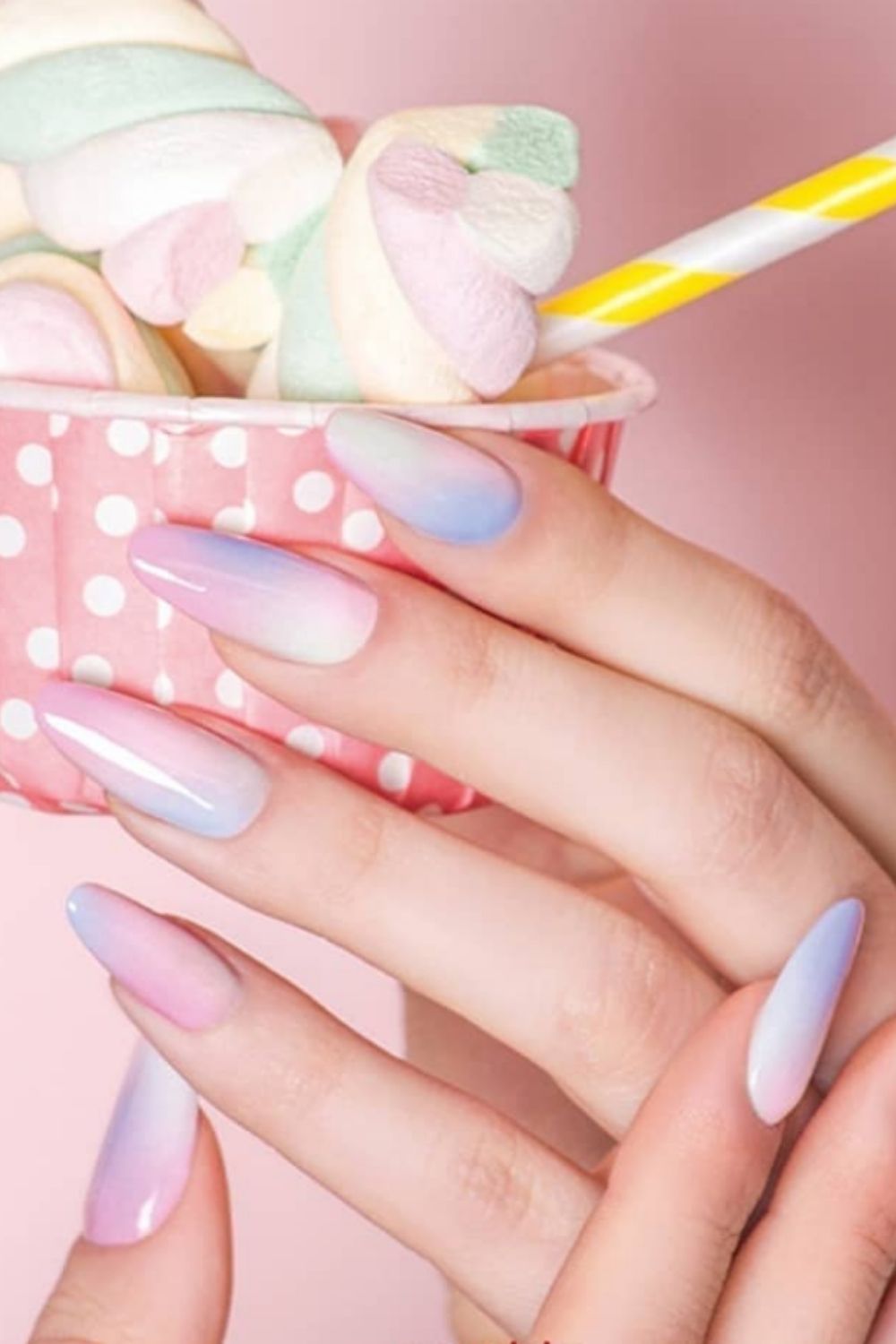 source: insgram@vildanaeva_cosmetics_stylist
12. Almond summer nails with dots
Why choose one color when you can include every color of the rainbow? By applying your color in thin stripes, you get a more grown-up manicure.Think of this design as a next-gen French manicure. Instead of accentuating the tips, stop the design at the midpoint of the nail, and stretch it down the side.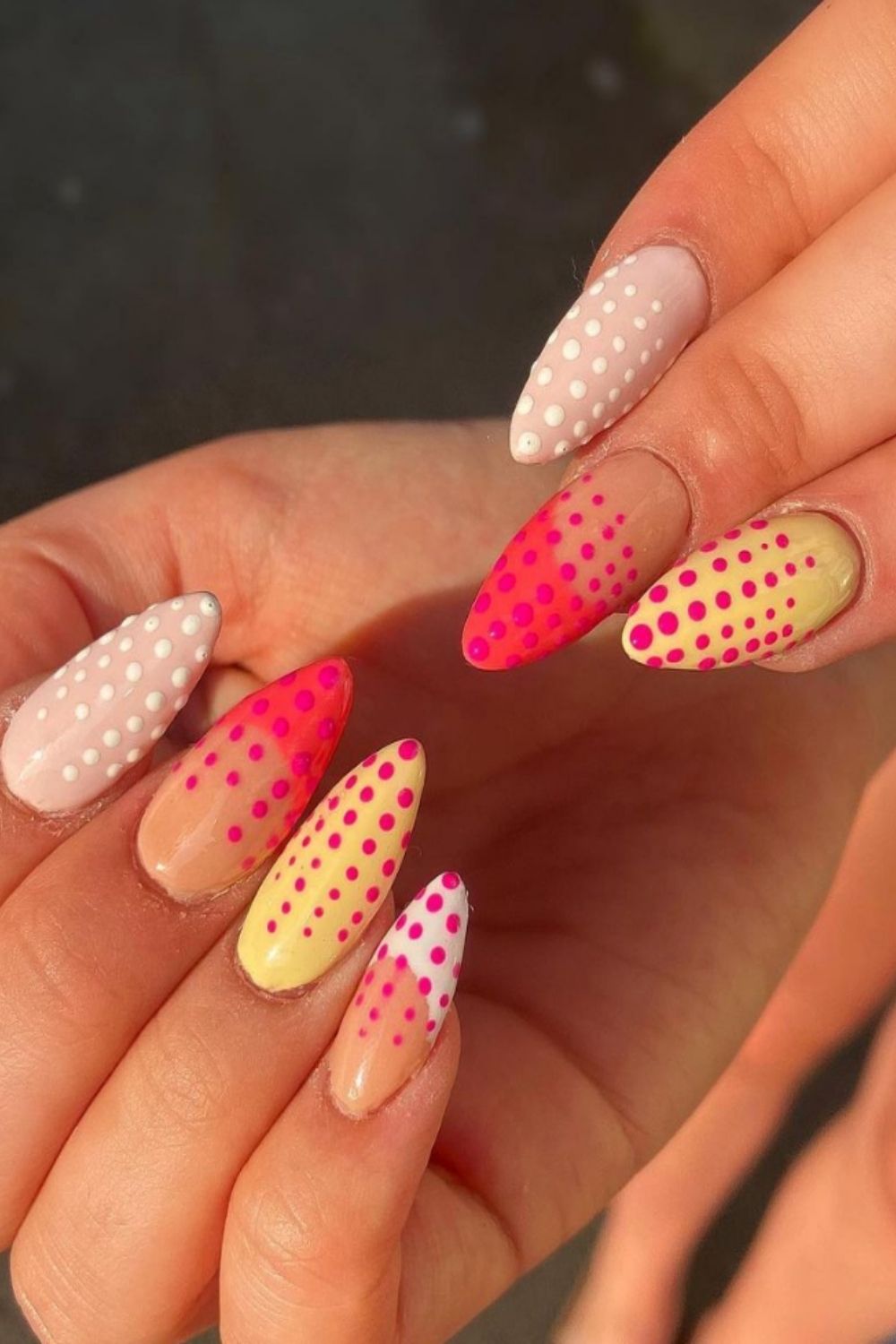 source: insgram@nailsbygabx
13. Sweet pink summer nails
Take the colors of a kaleidoscope summer sunset and incorporate them into your nail art. Long, coffin-shaped nails help elongate your fingers and show off the subtle gradient. These nails look kind of like the palm tree fronds, so even if you're not on a tropical vacation, you can pretend.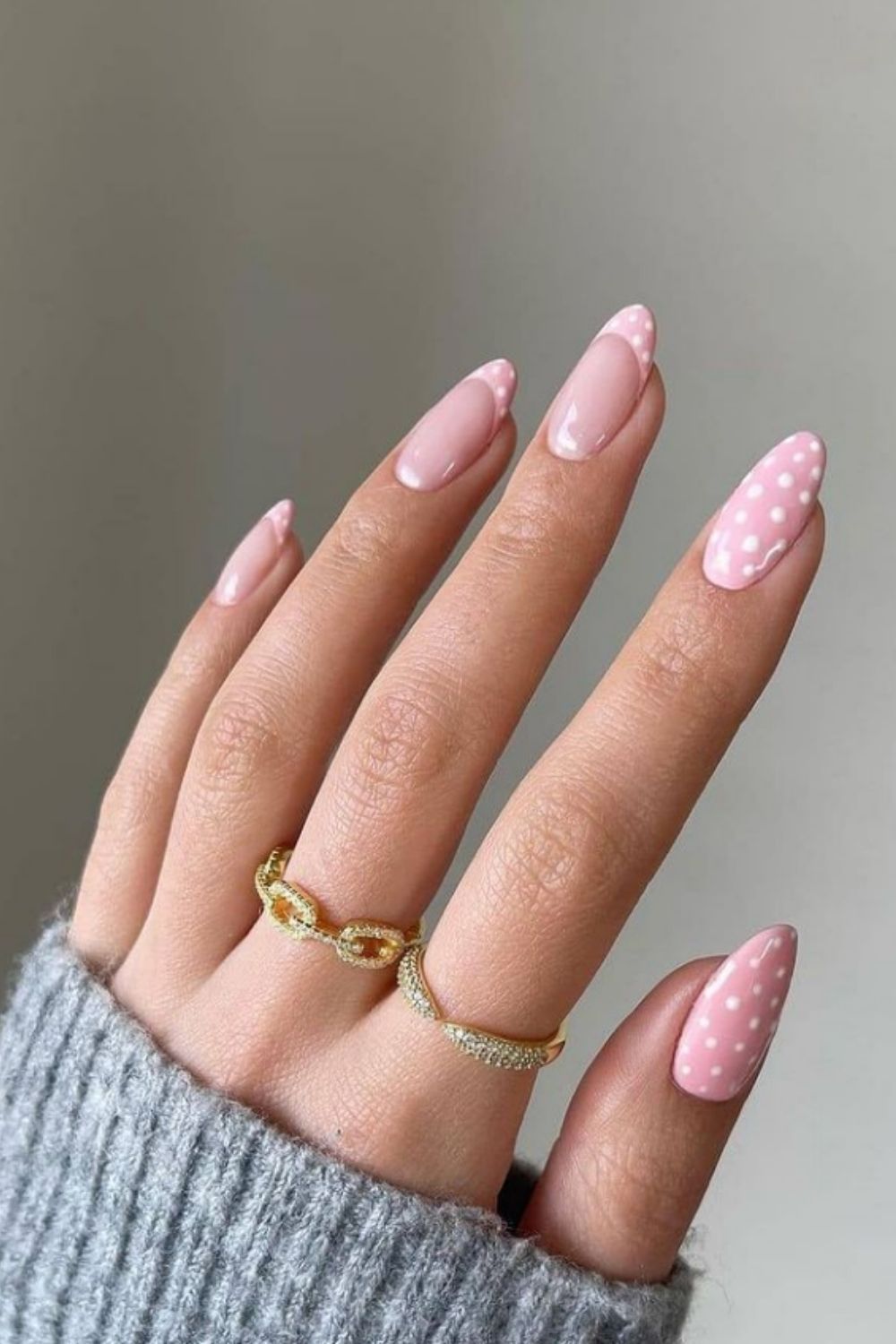 source: insgram@naildesign__ideas
14. Yellow and pink ombre nails for summer
These bright, optical illusion-esque nails are best paired with an ice-cold drink and a day spent poolside. If your looking for a set of cute nail design ideas for summer then these 20 acrylic nail ideas will give you an edge and keep your nails on point.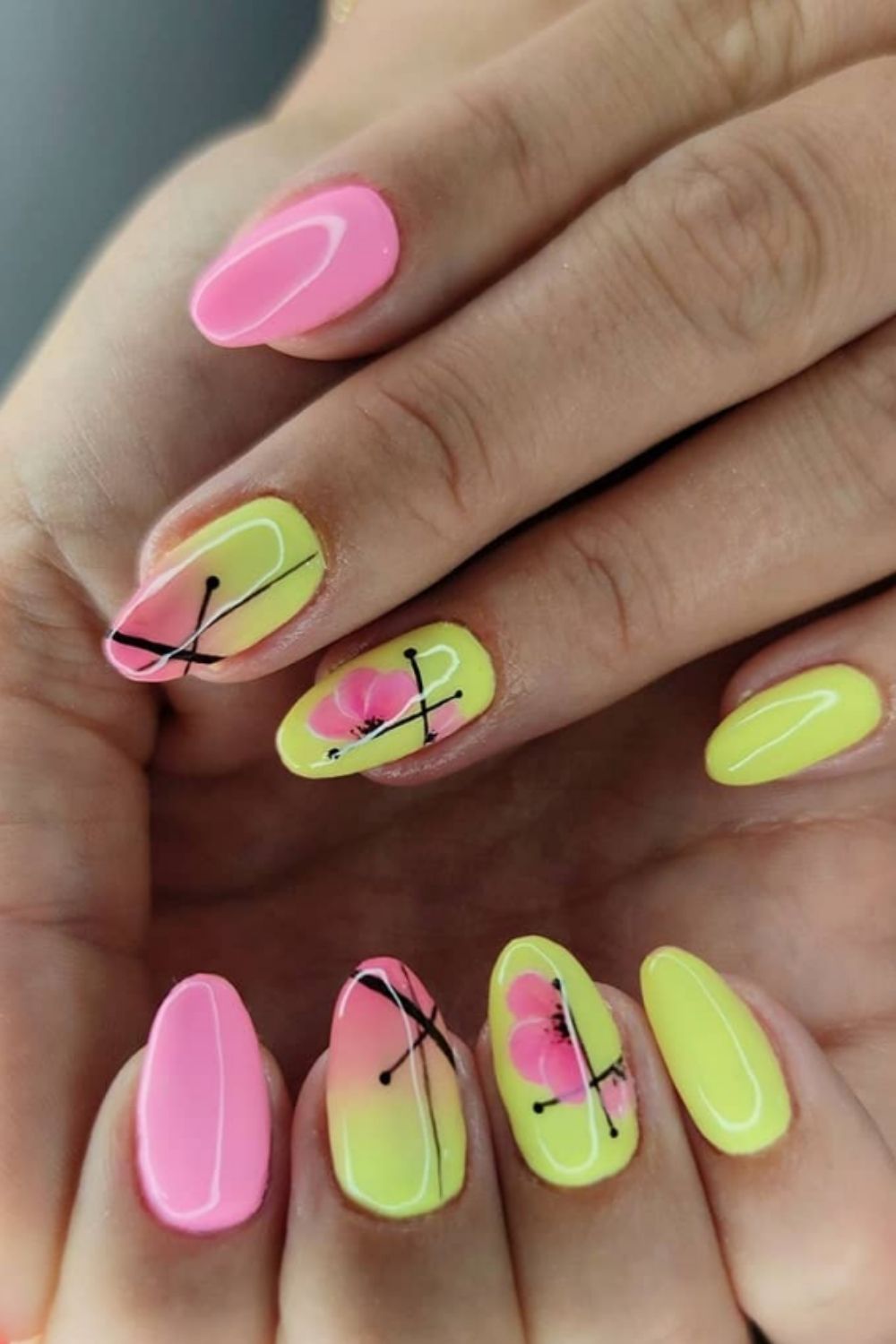 source:insgram@ viktoriaanails