I don't know why most girls are so crazy for snow. Even the cold weather will not affect their expectation for snow. Romantic scenes will always make them feel more sense of ceremony, therefore, snowflake nail art can help you record and retain this romantic moment, and make your more snowflakes more fantasy and sustenance. Acrylic coffin nails with romantic snowflake in winter can make your times more enjoyable!
Let's have a look at these wonderful snowflake acrylic nails!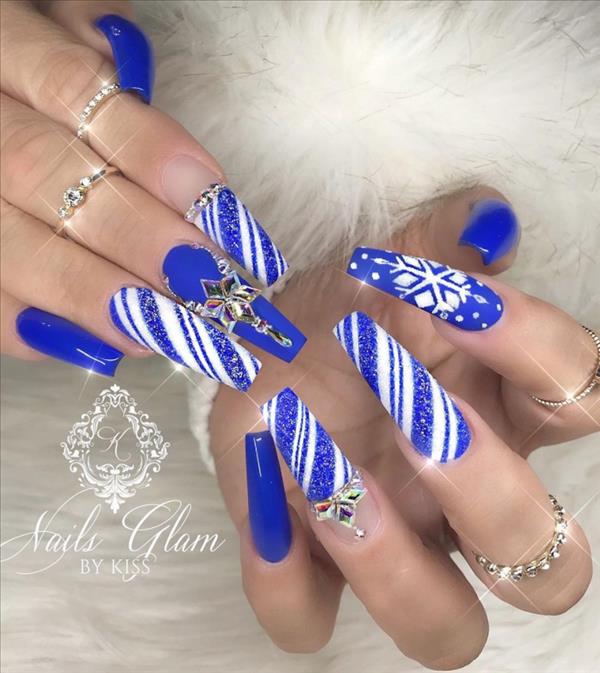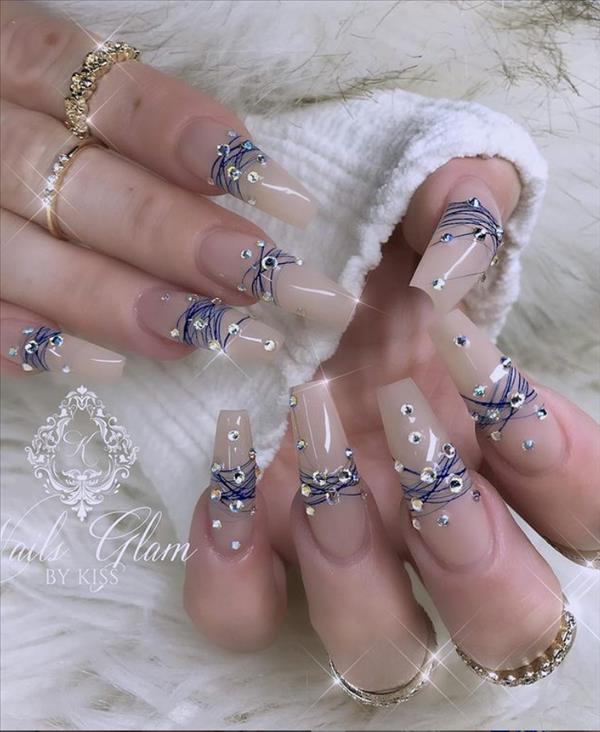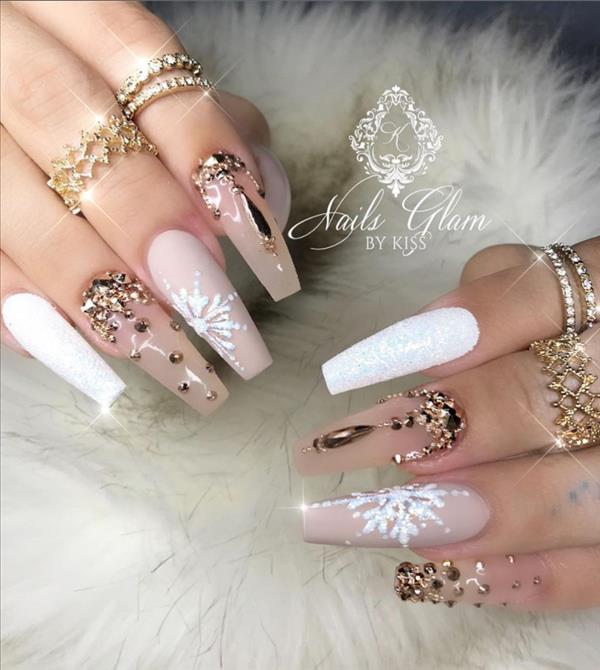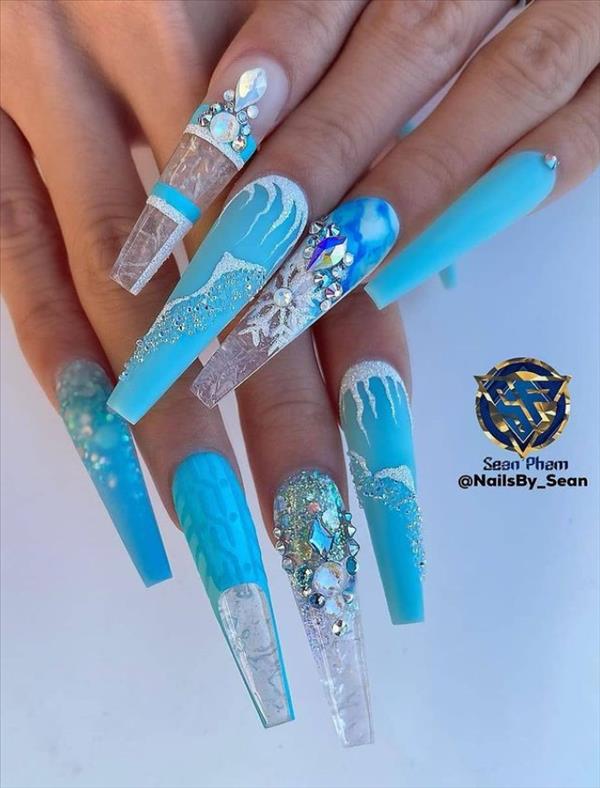 Drawing delicate snowflakes on your fingertips, it seems that the snowflakes are really retained at your fingertips and will not melt all the time. It will make your fingertips look very romantic. This winter limited element, it will make your life better ~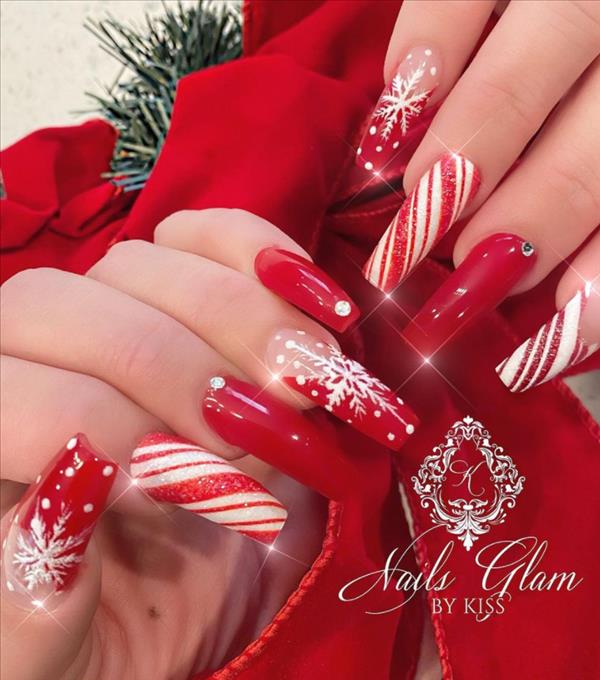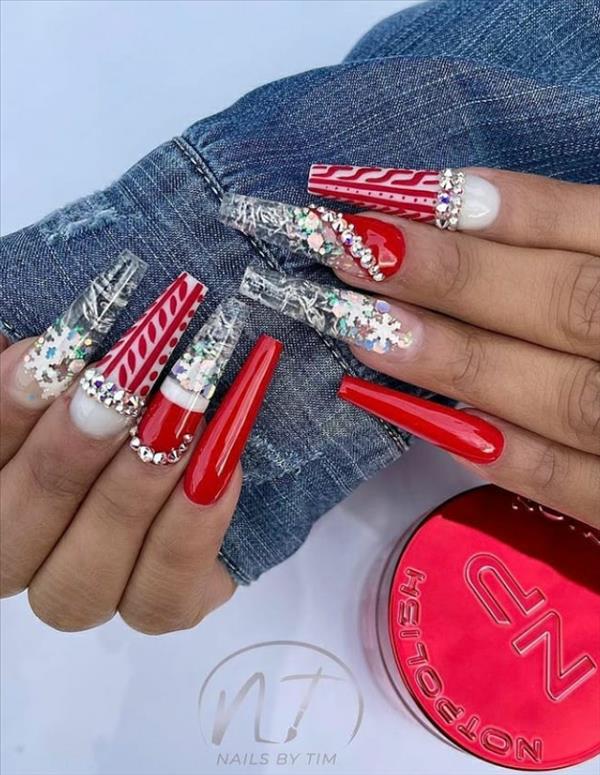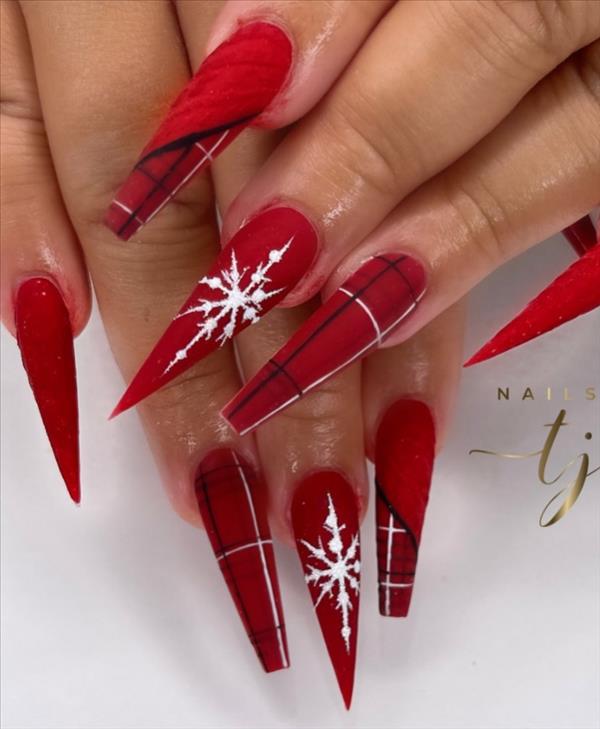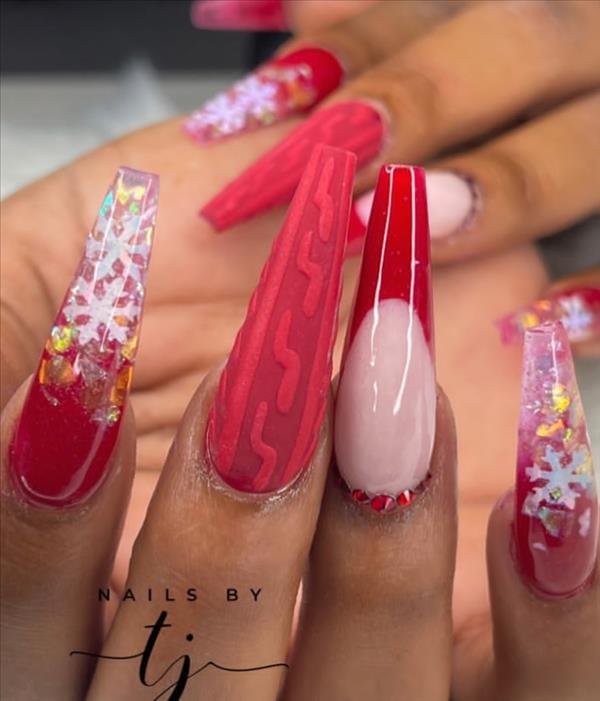 So, come and feel the romance from your fingertips with me! Light blue nail surface, with snow white snowflakes, will have a very comfortable visual feeling, very beautiful, with sequined nail, will be more girlish style ~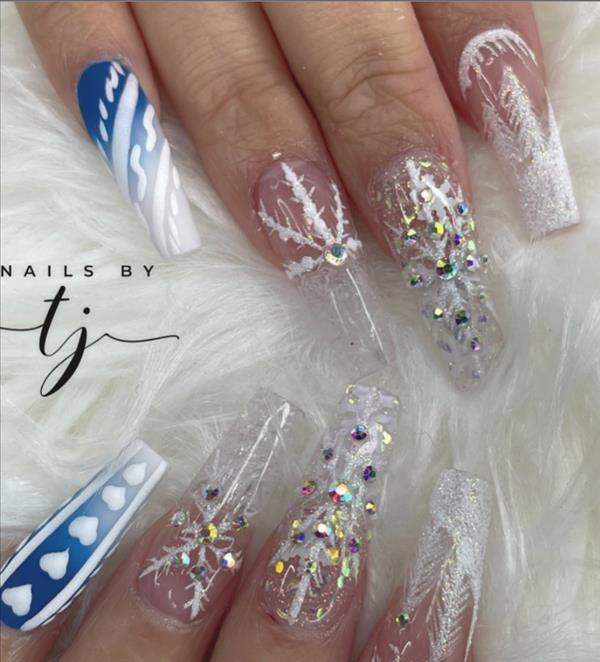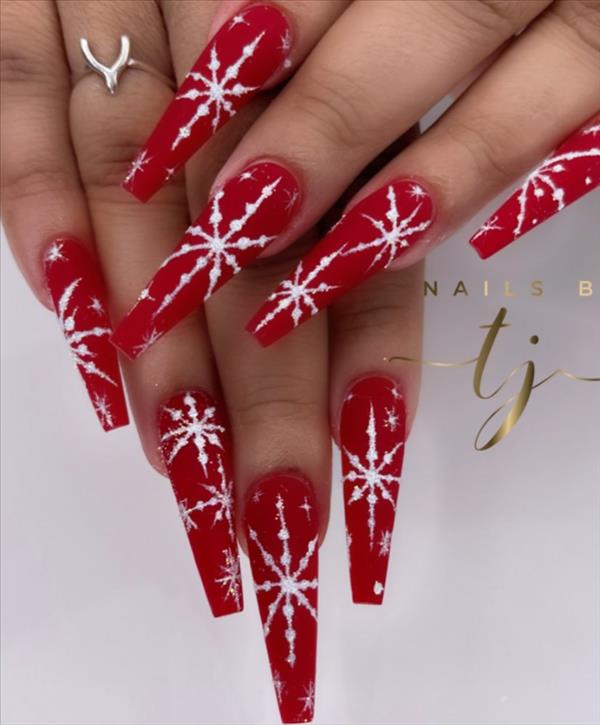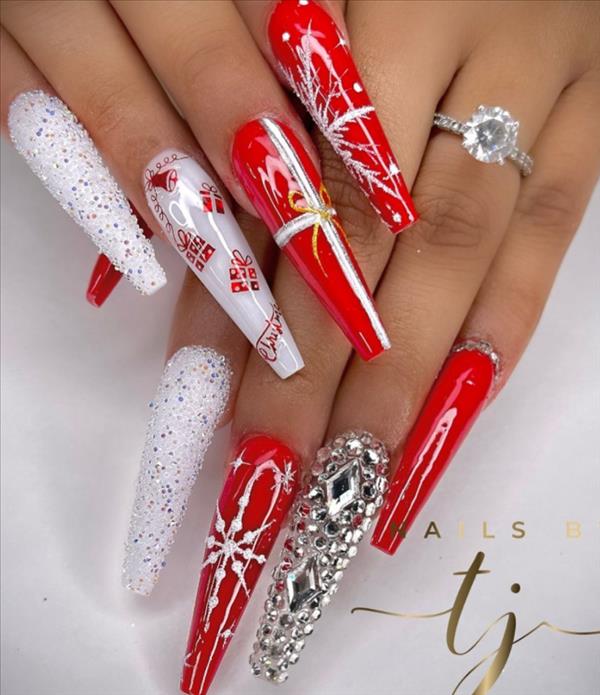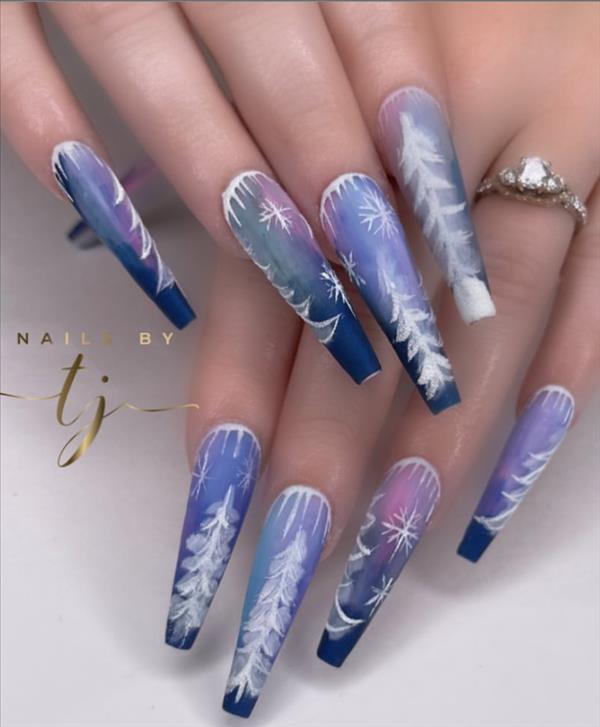 Metallic snowflakes will have a high sense of quality on light-colored nail art. With shiny sequined nails, they are very dazzling under the light, the combination of romantic snowflakes and gorgeous sequined armour will give you more feelings, very beautiful!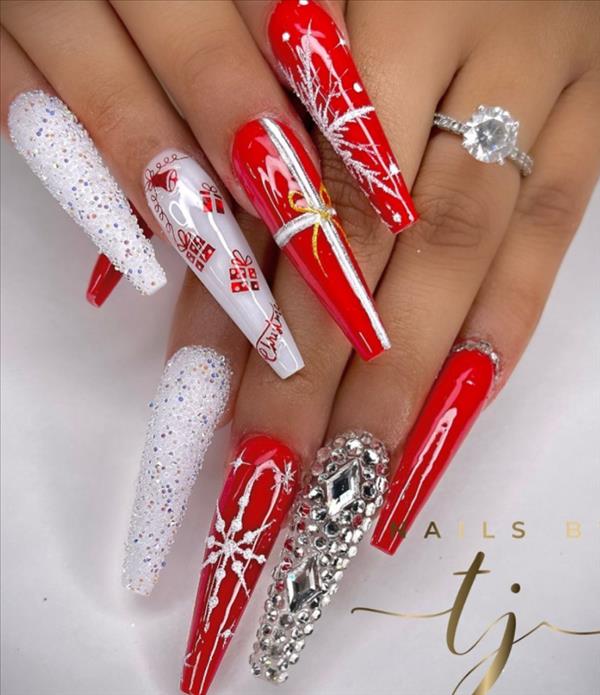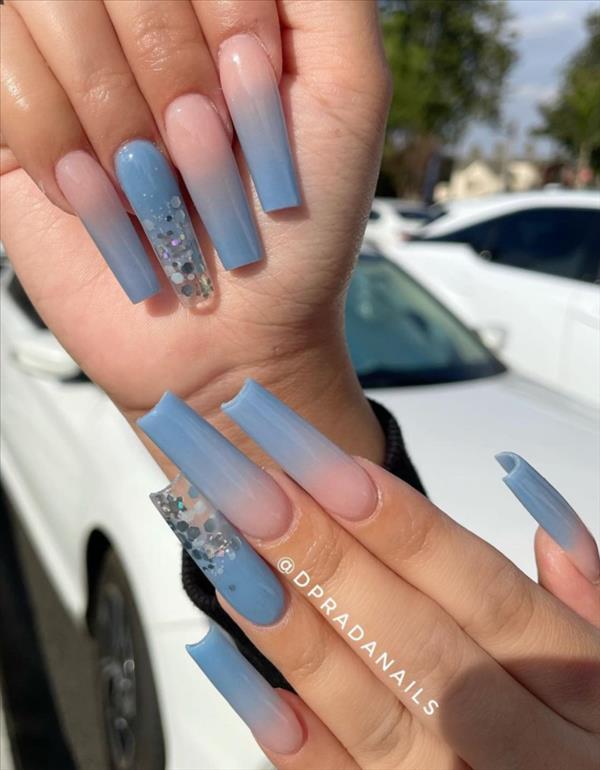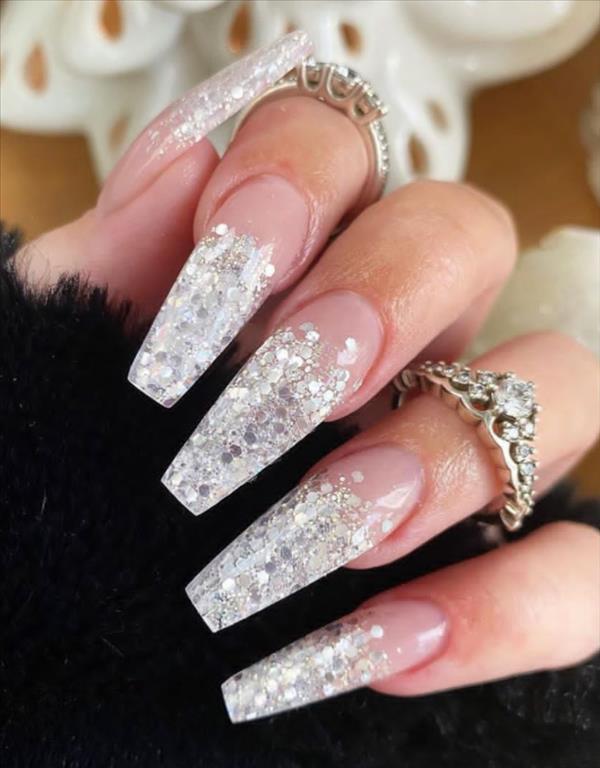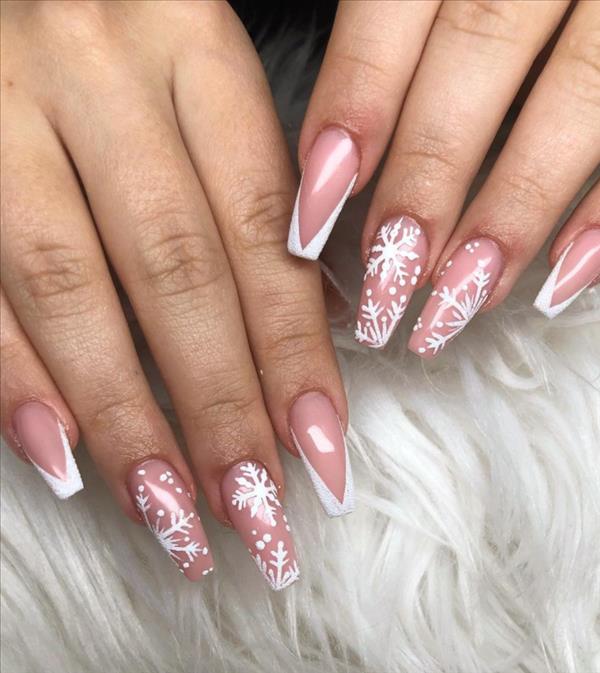 Draw the outline of the reindeer on the nail surface and match it with hand-painted snowflakes. There will be a very strong winter picture, which makes you imagine the reindeer running in the white snow at once, just like the picture in animation.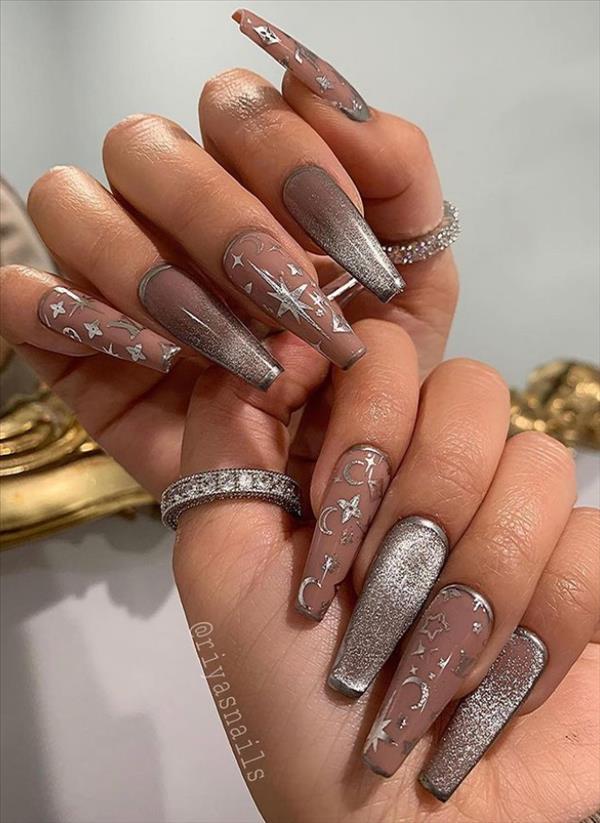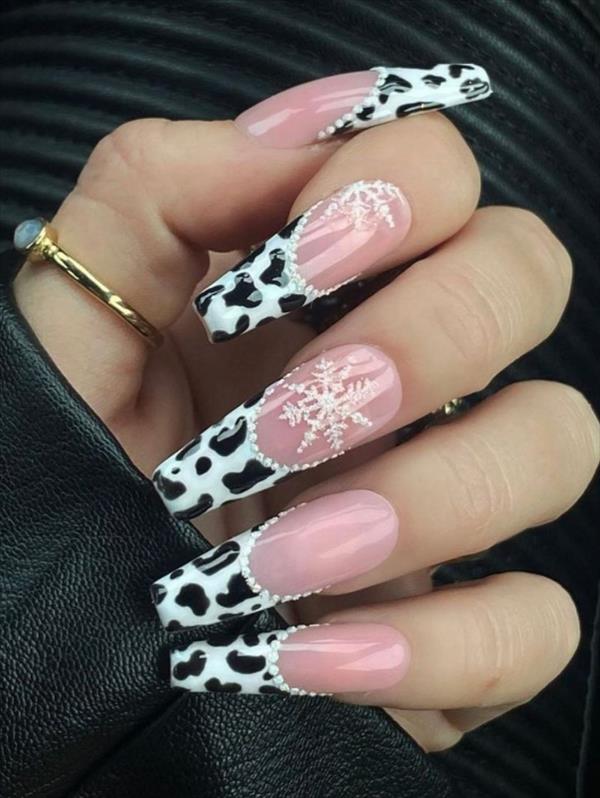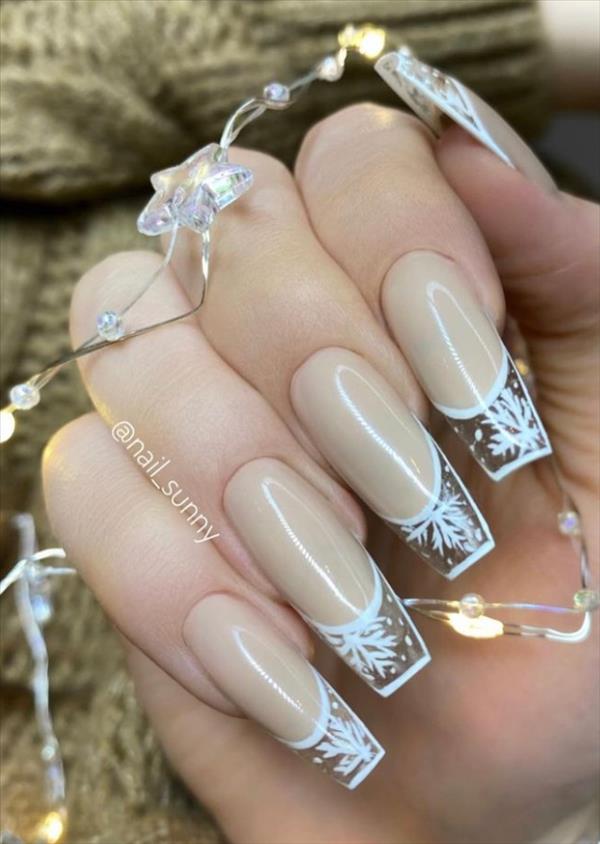 Because white snowflakes are very versatile, it is no problem to match the background color of most colors. Some girls who like a more mature sense of manicure can also use the background color of temperament, with snowflake elements, it is also very beautiful!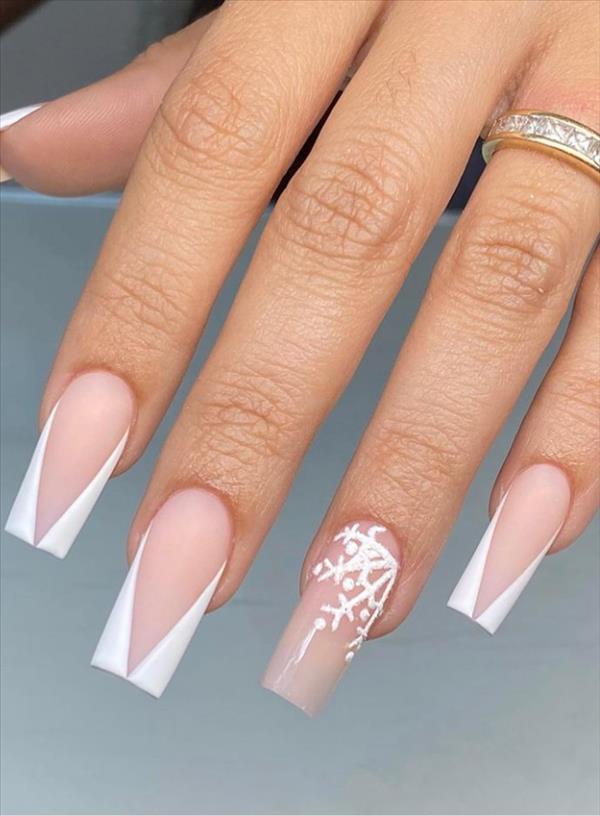 On the sequin gradient nail, with hand-painted snowflakes, this romantic atmosphere will be more obvious, just like the sequins and snowflakes rotating in the Snow Ball, which is very beautiful and hard to make people unmoved.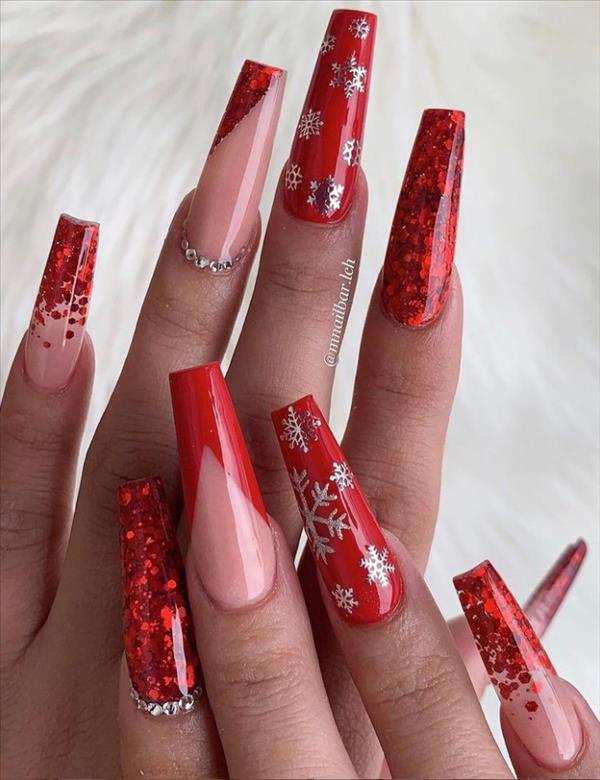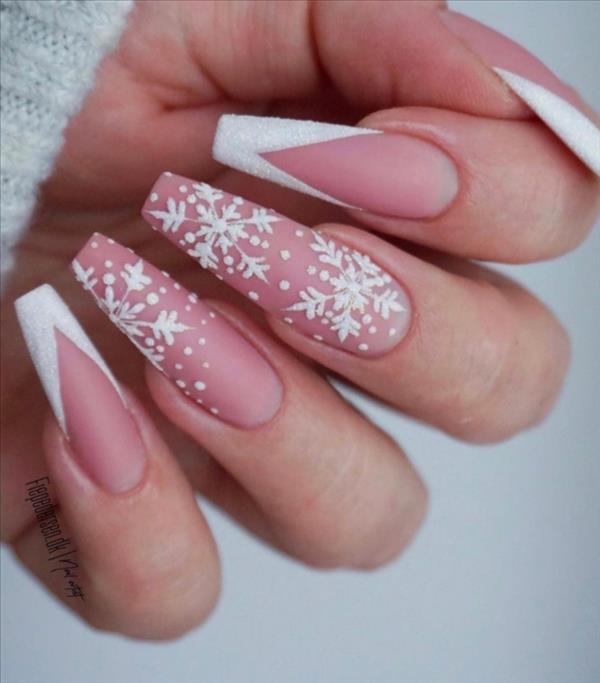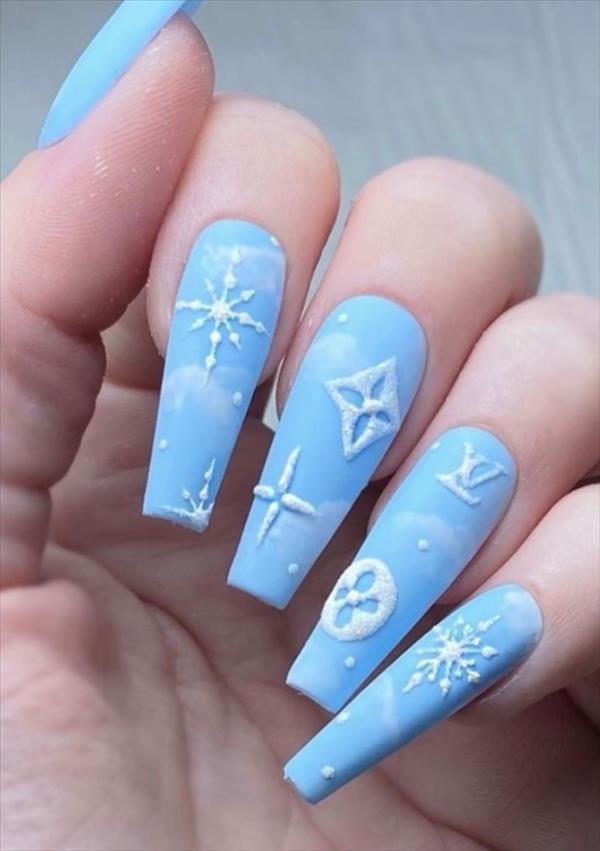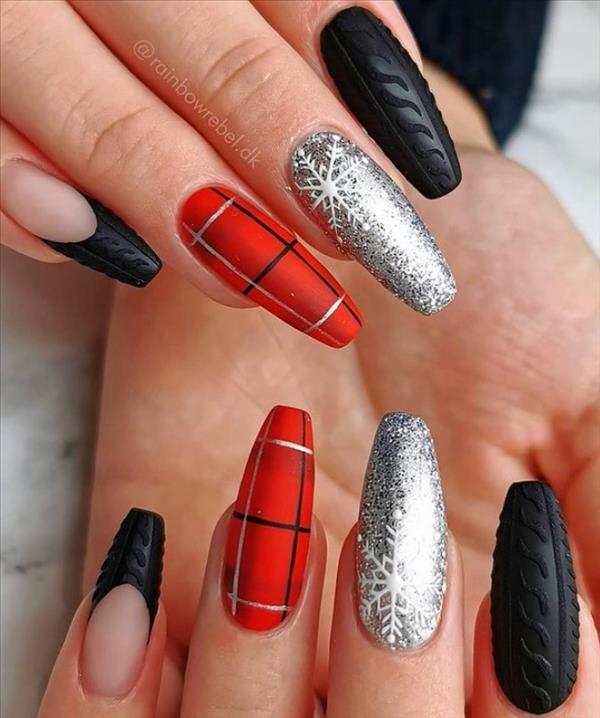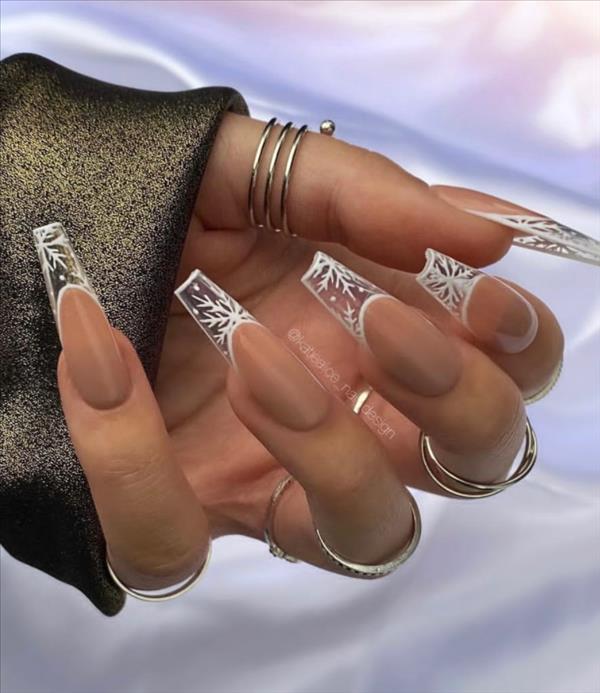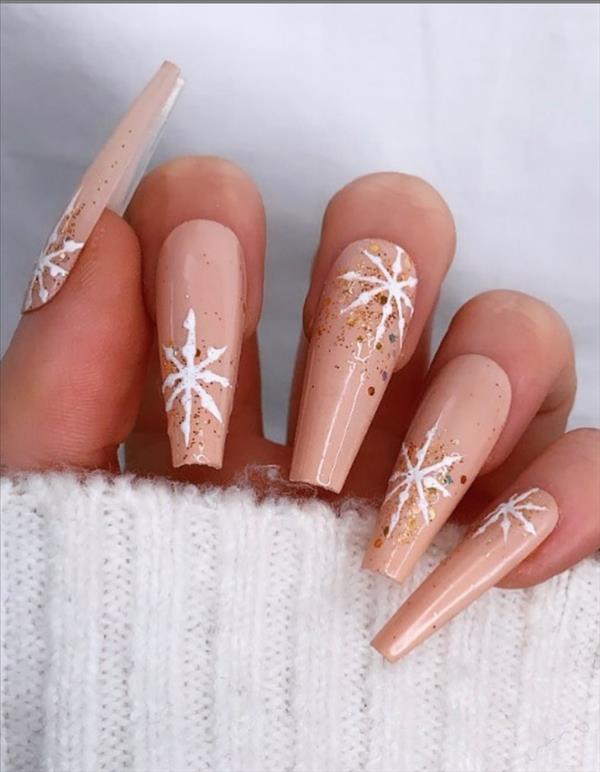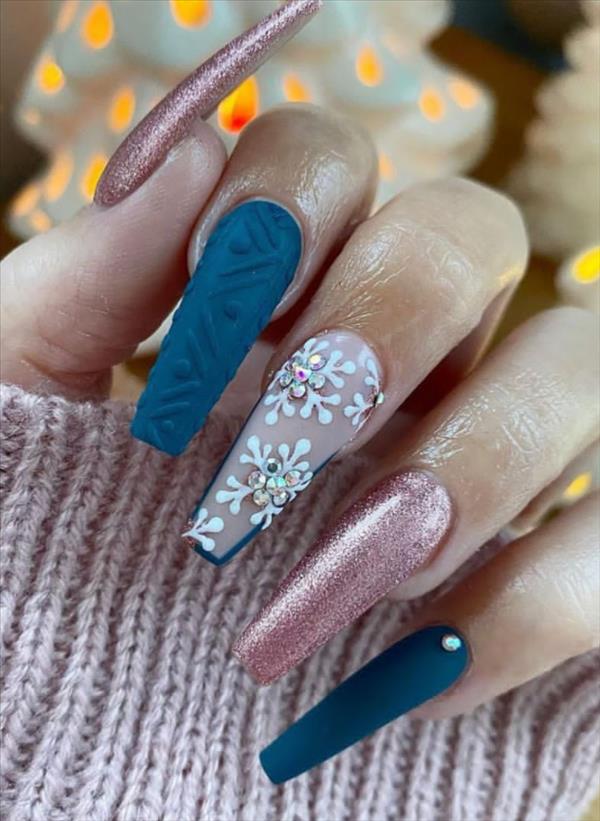 In addition to white snowflakes, snowflakes with metallic texture like this are very fashionable, which will make fingertips more advanced. With some diamond ornament, it will make people shine at the moment.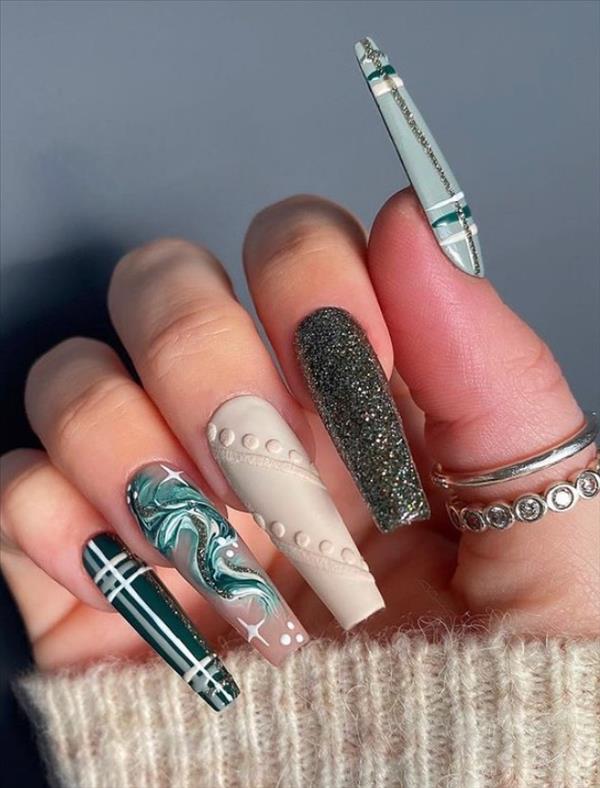 Using snowflake nail art to match sweater pattern nail art is also a very creative design, which not only has no sense of violation, but also is very harmonious on the other hand. Cold snowflakes encounter warm sweater nail art, it really matches well ~