If you like everything Boho, gypsy and Moroccan, design your home boho. It's versatile: you can integrate all kinds of touches, go to many different color schemes, and get a very relaxed and somewhat mysterious vibe. Today I'm going to show you how to harness Boho in the bathroom to create the ultimate relaxation oasis, so let's get started with 32 chic boho style bathroom decor ideas and inspiration!
Boho style bathroom color
As for the colors, there are many possible combinations: neutrals, neutrals, and black touchpoints for added drama, and all white or multiple color spaces if you want a gypsy feel. Incorporating prints into your décor is very important as you will beautify the bathroom and make it feel wilder and Boho – opt for folk and boho prints, of course!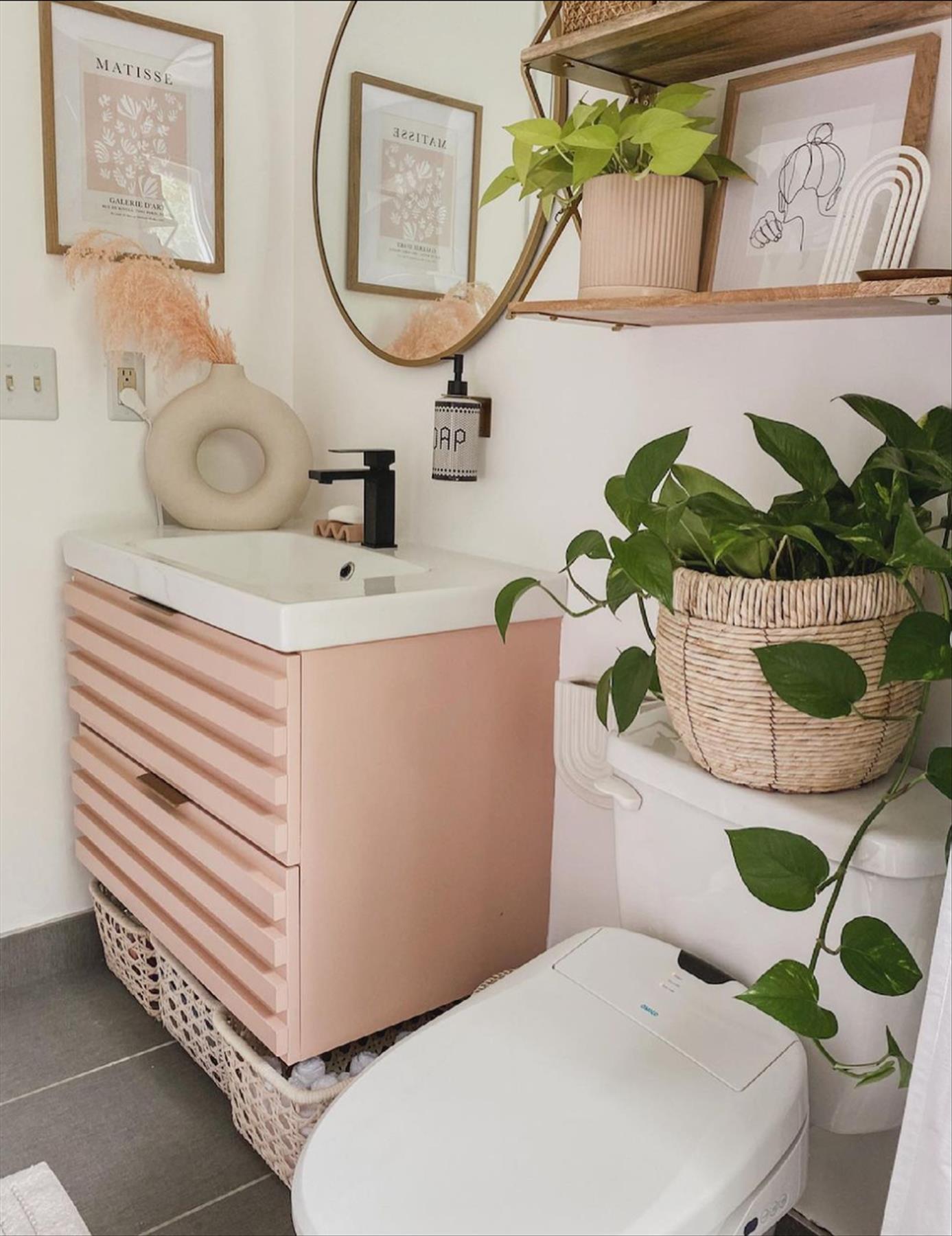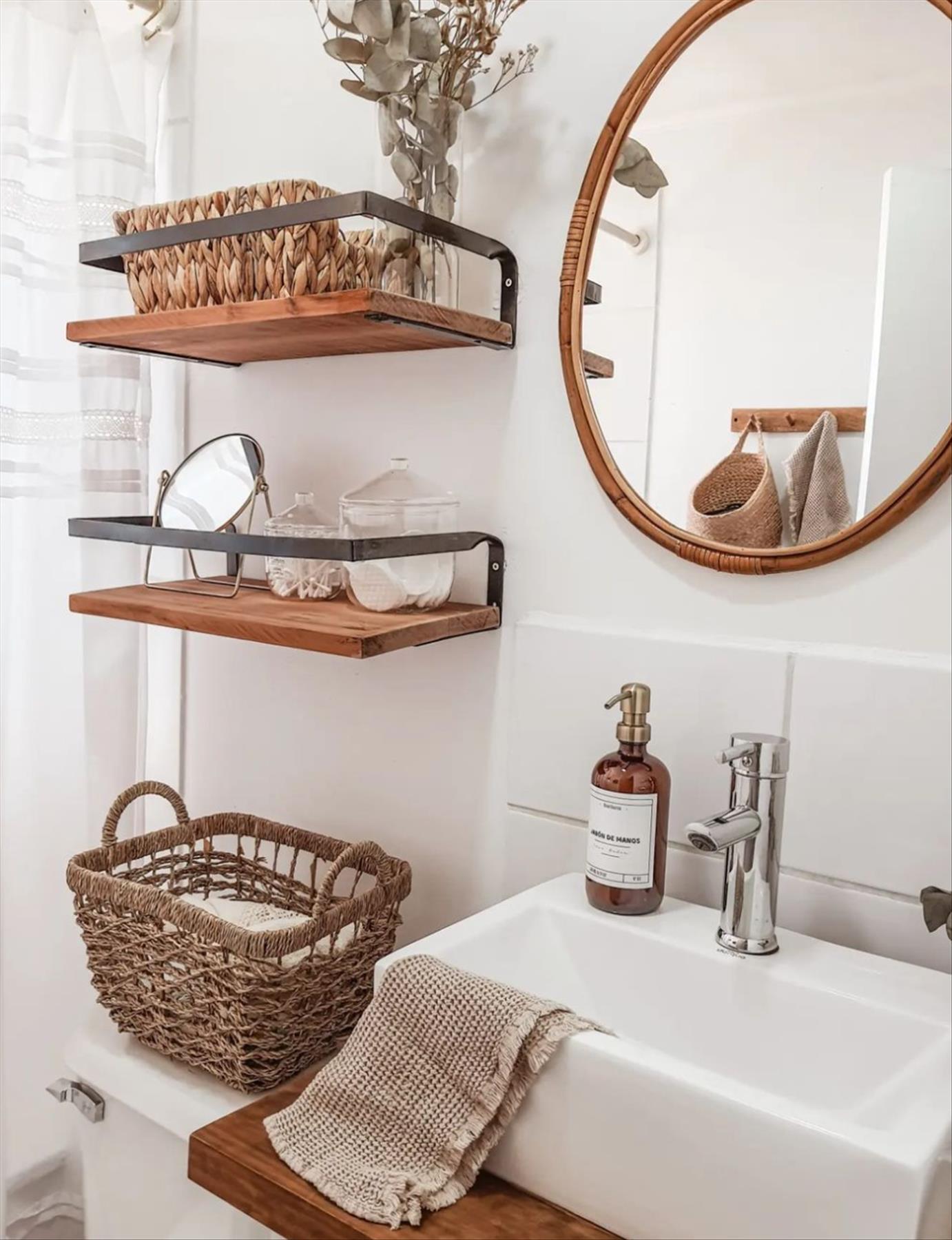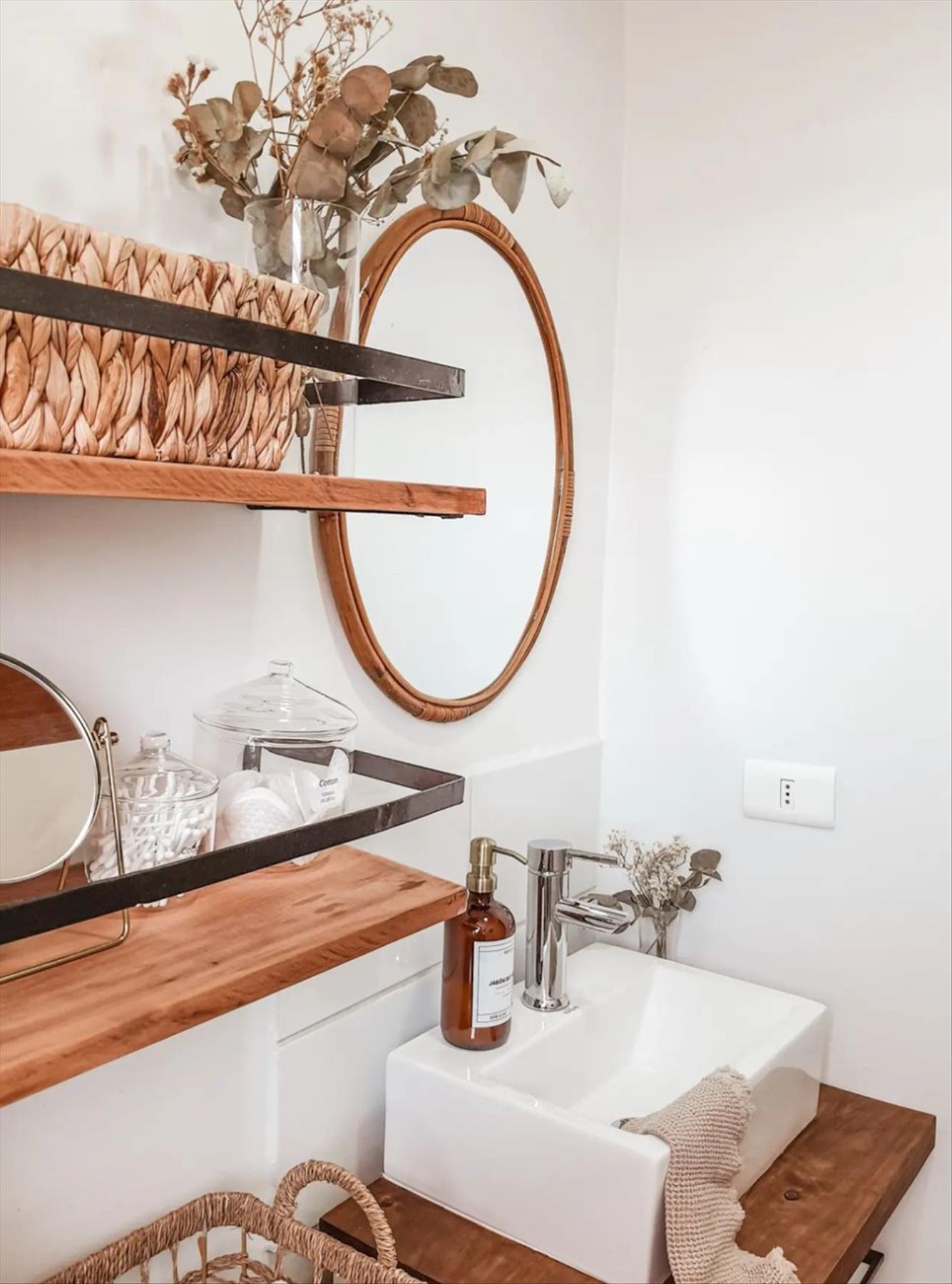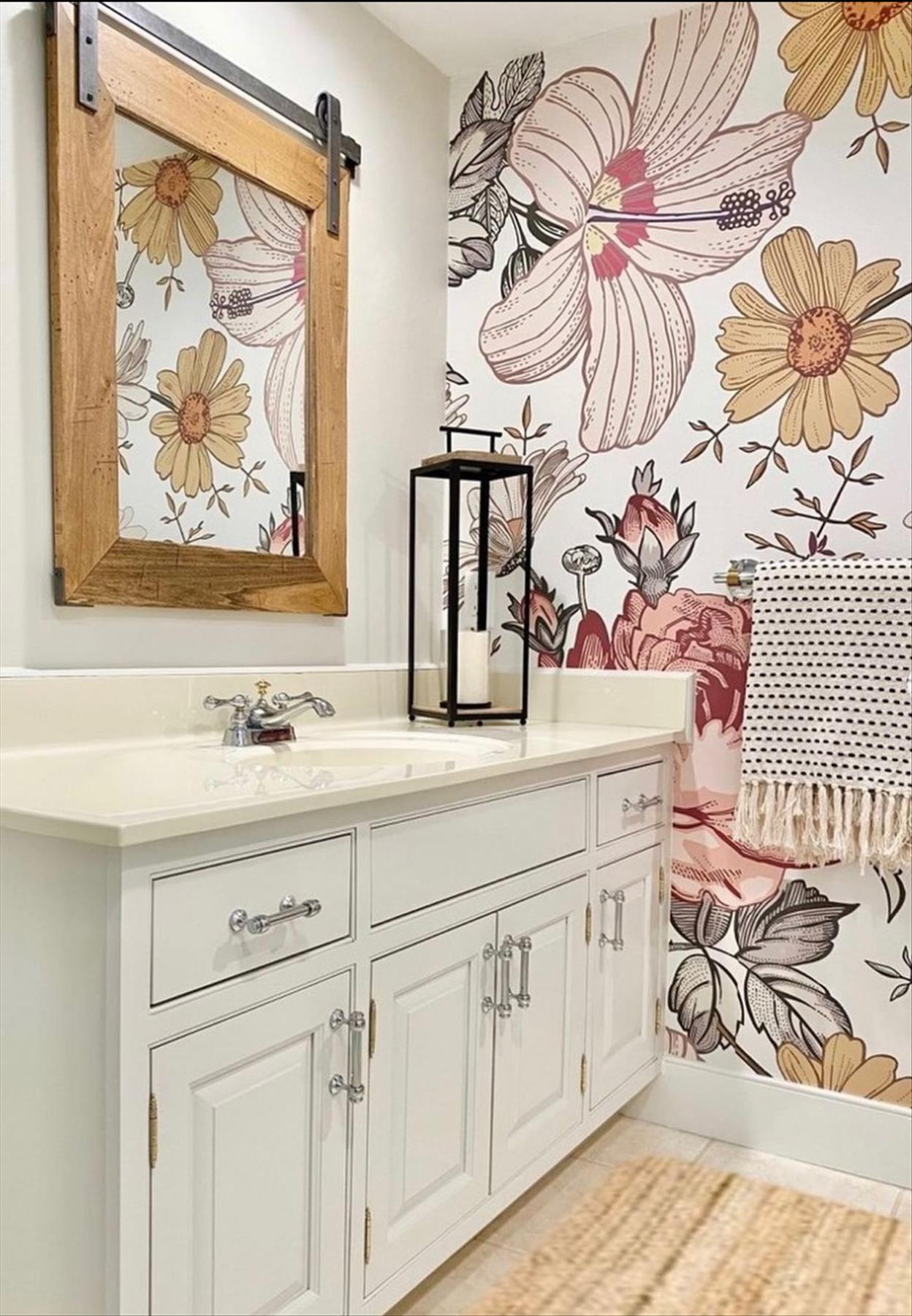 Want to see an original design? Want bright colors but a great taste? Don't hesitate to choose Boho for your space! It's authentic, colorful, and ideal for those who love a joyful and juicy space. To make a bathroom look Boho, you should be careful not to overdo it with color and texture. Add some unique tiles, shower curtains, greenery, and accessories – many things you can make yourself. Combine Boho with other styles: rustic, romantic, feminine, minimal, or classic, because meet these styles, Boho sparkles. Check out the ideas below and enjoy!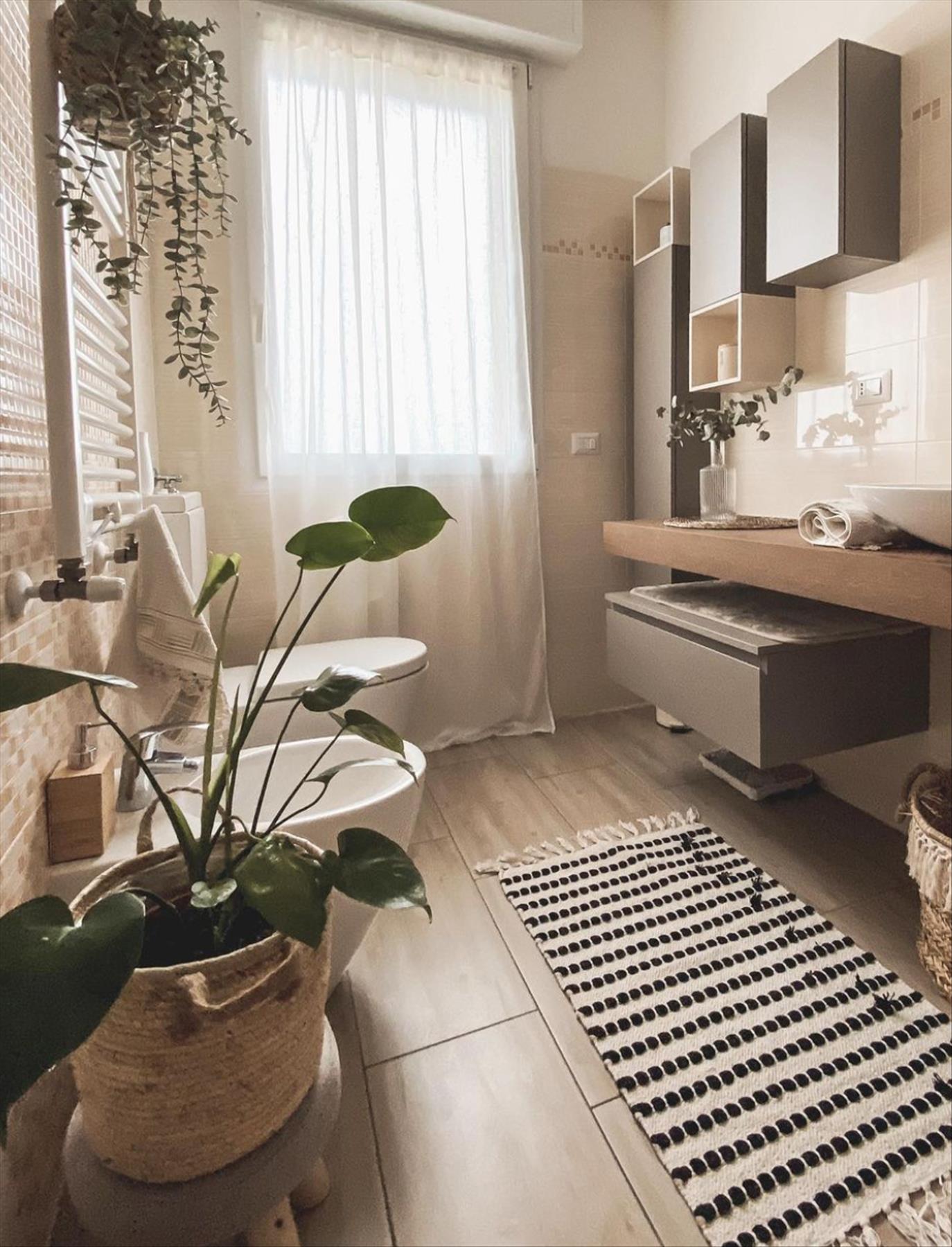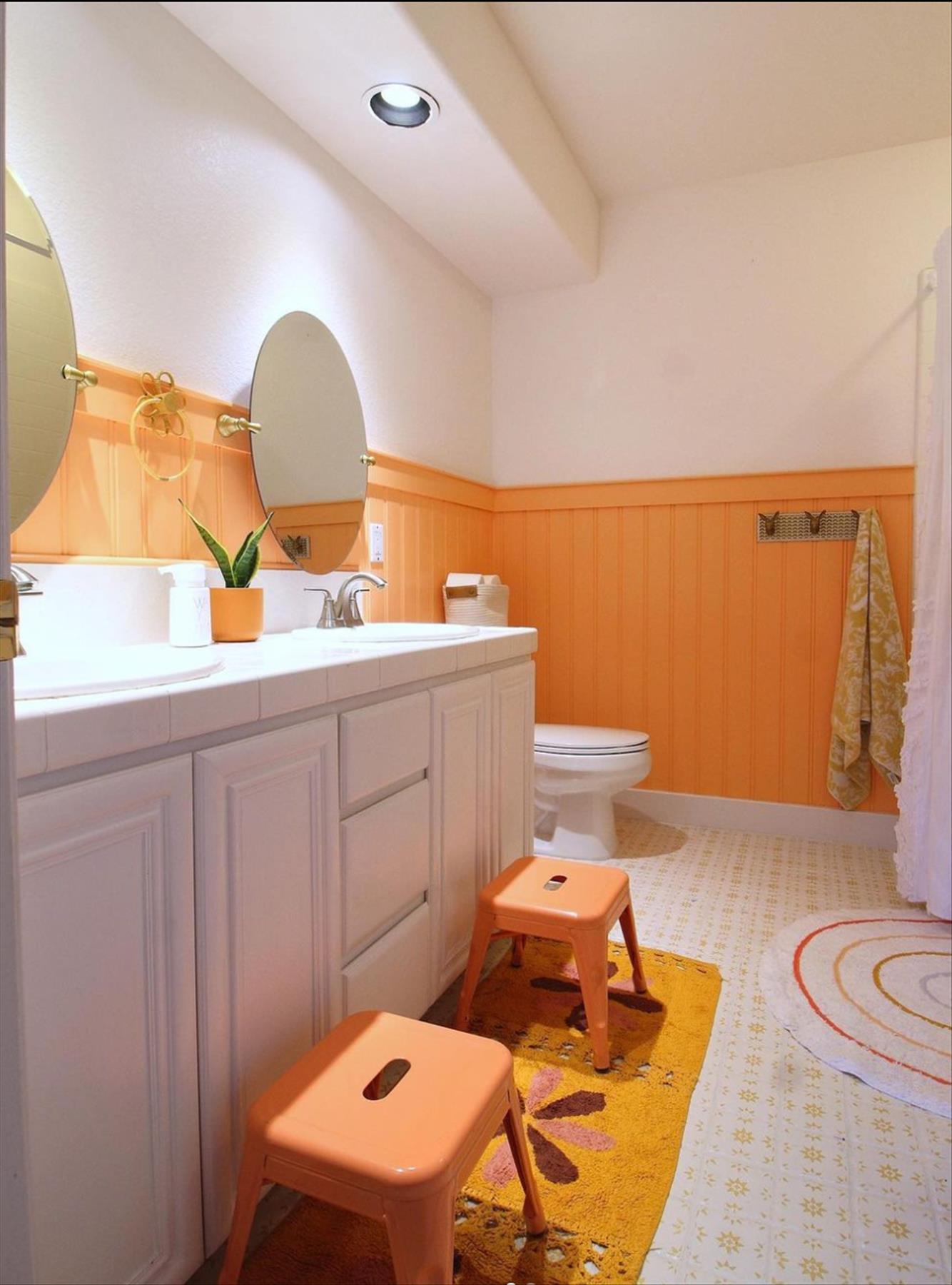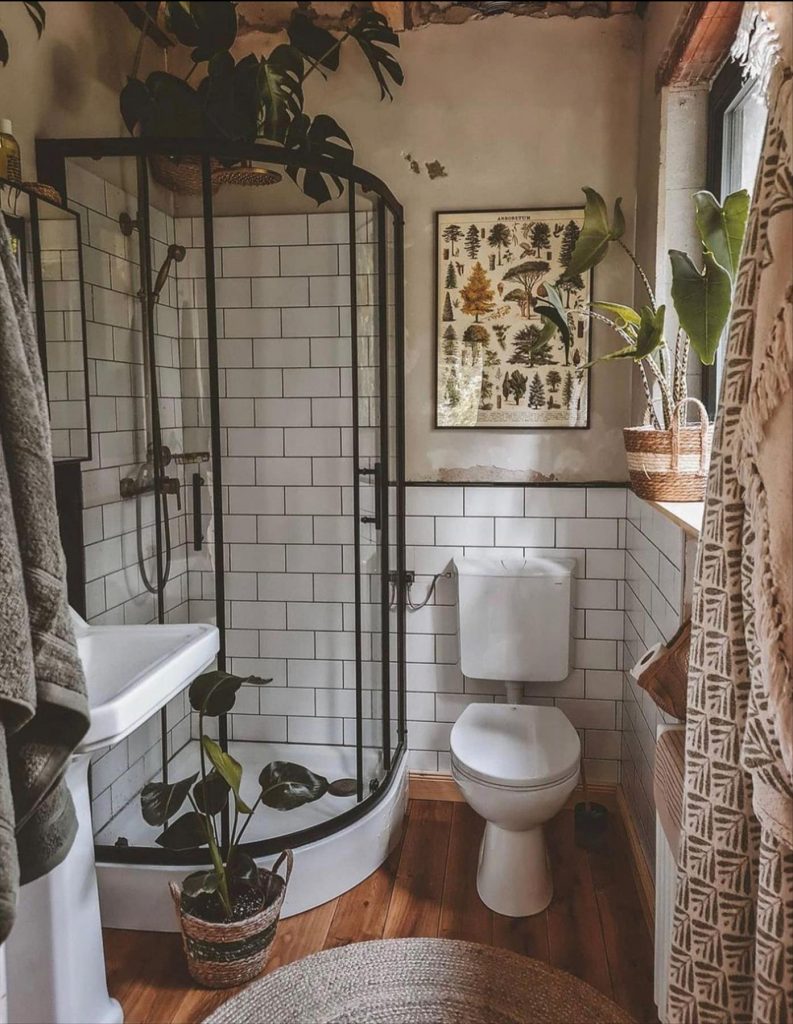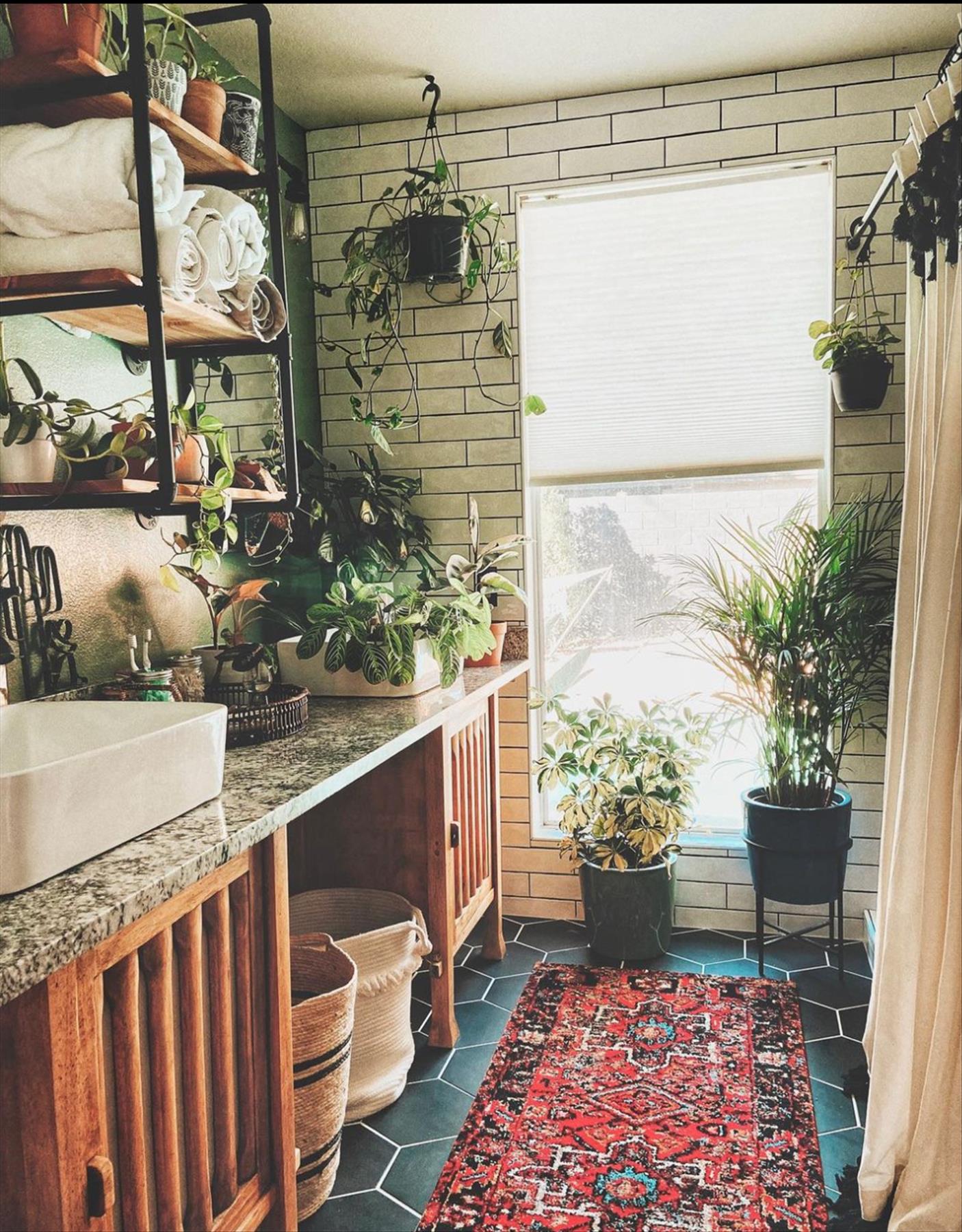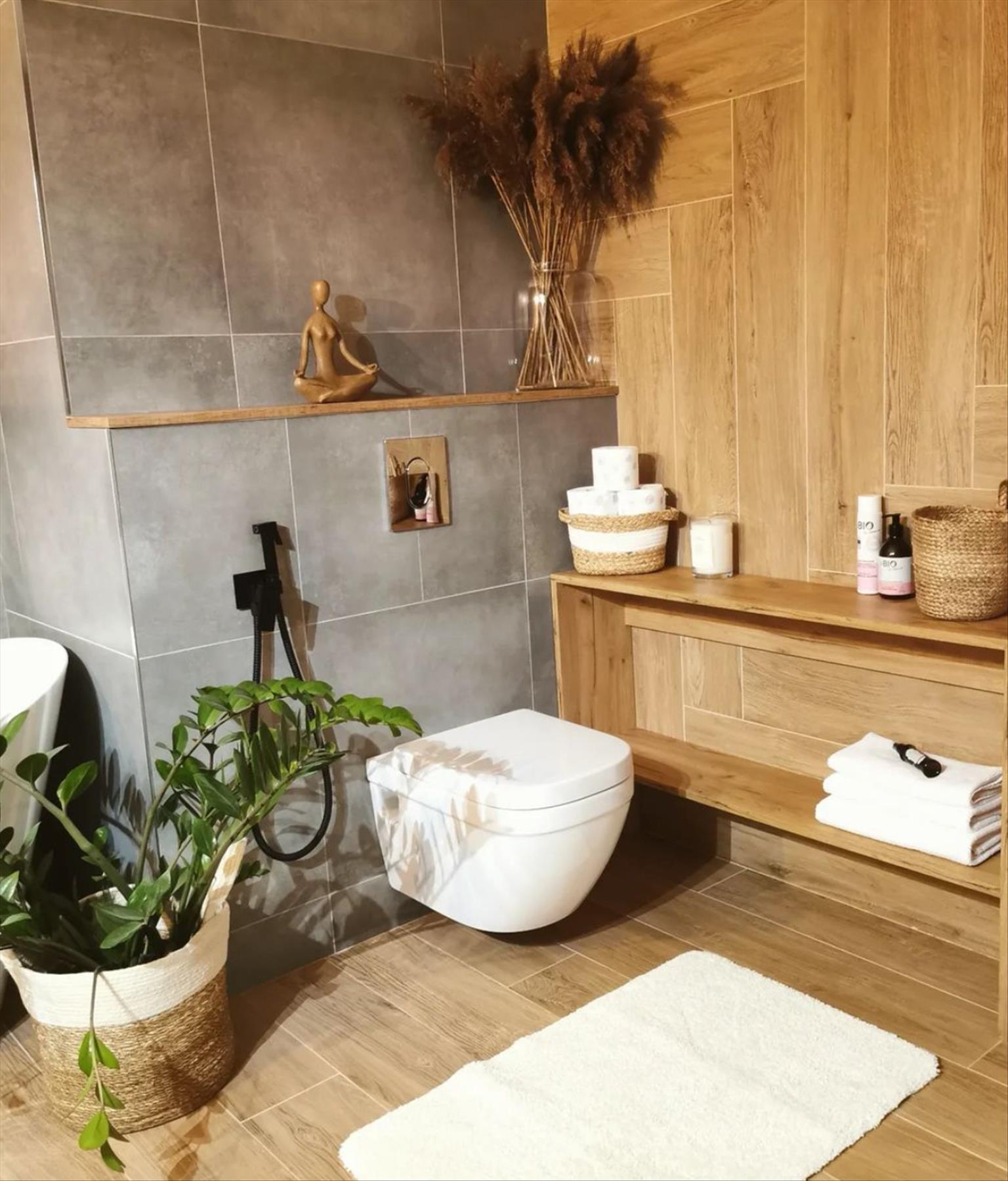 boho bathroom deocration ideas
How to look Boho in a bathroom? Start with tile—prefer Moroccan-inspired tiles with colorful or monochromatic patterns—one wall or floor is enough for the desired effect. Place a gorgeous wooden screen décor or mount it on a window for privacy, hang ornate mirrors and Moroccan lanterns, and a claw-footed tub will be the perfect space. Rock retro consoles and vanities with lots of potted plants and greenery – they can't be overstated in a boho-inspired area. Finish with bright boho textiles: rugs, towels, curtains, and upholstery.
The Boho style is trendy. From clothing to space decoration, boho details can be found everywhere. Are you looking to create a space like this in your home? I have some ideas for you! Today's roundup is dedicated to boho bathrooms; you're welcome to steal some inspiration for your space!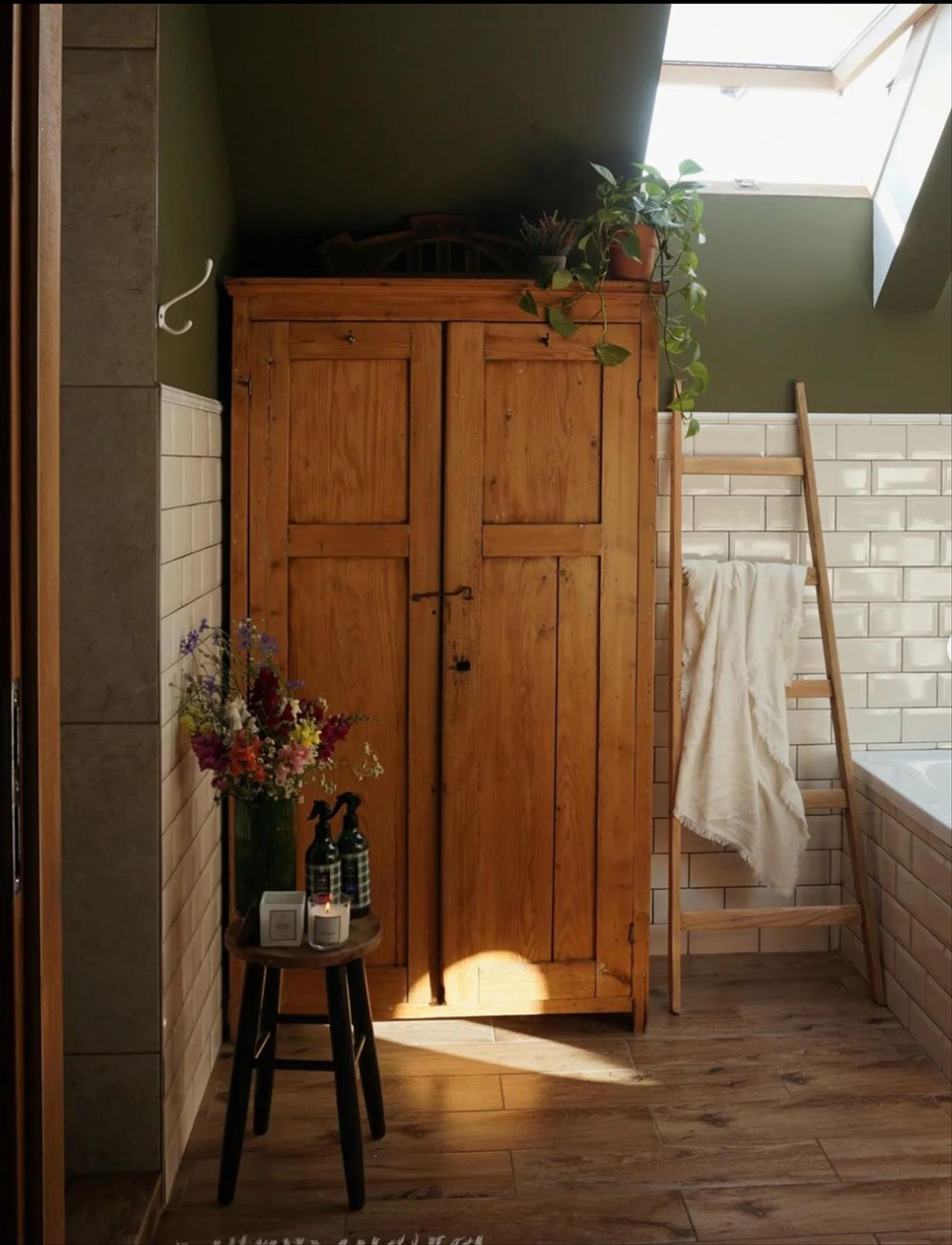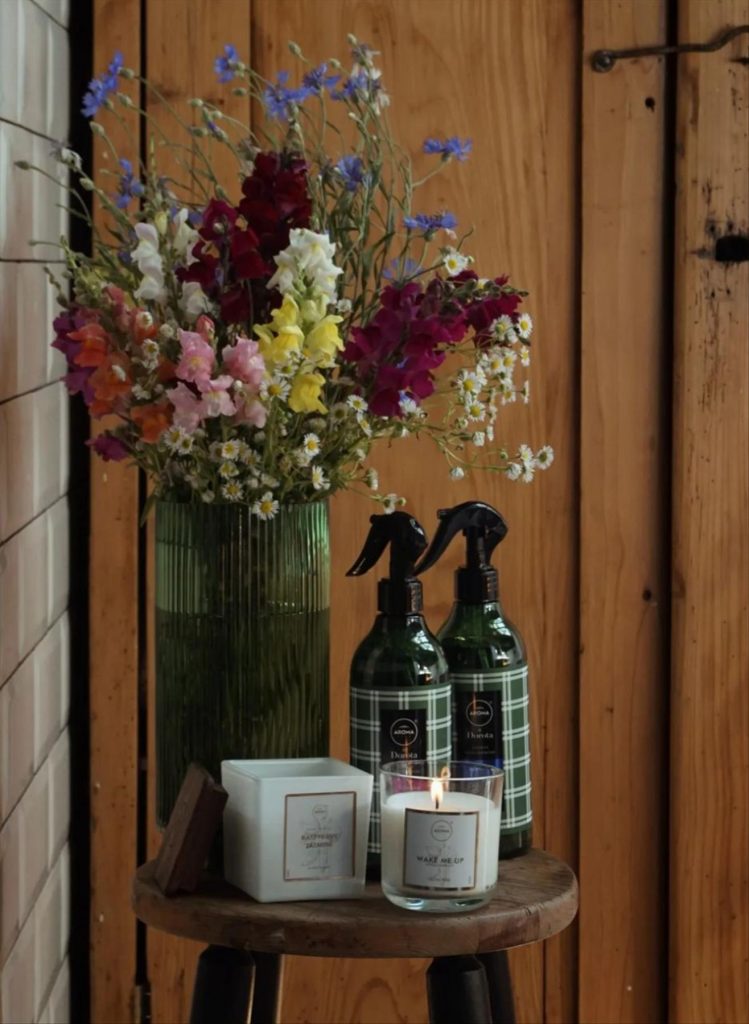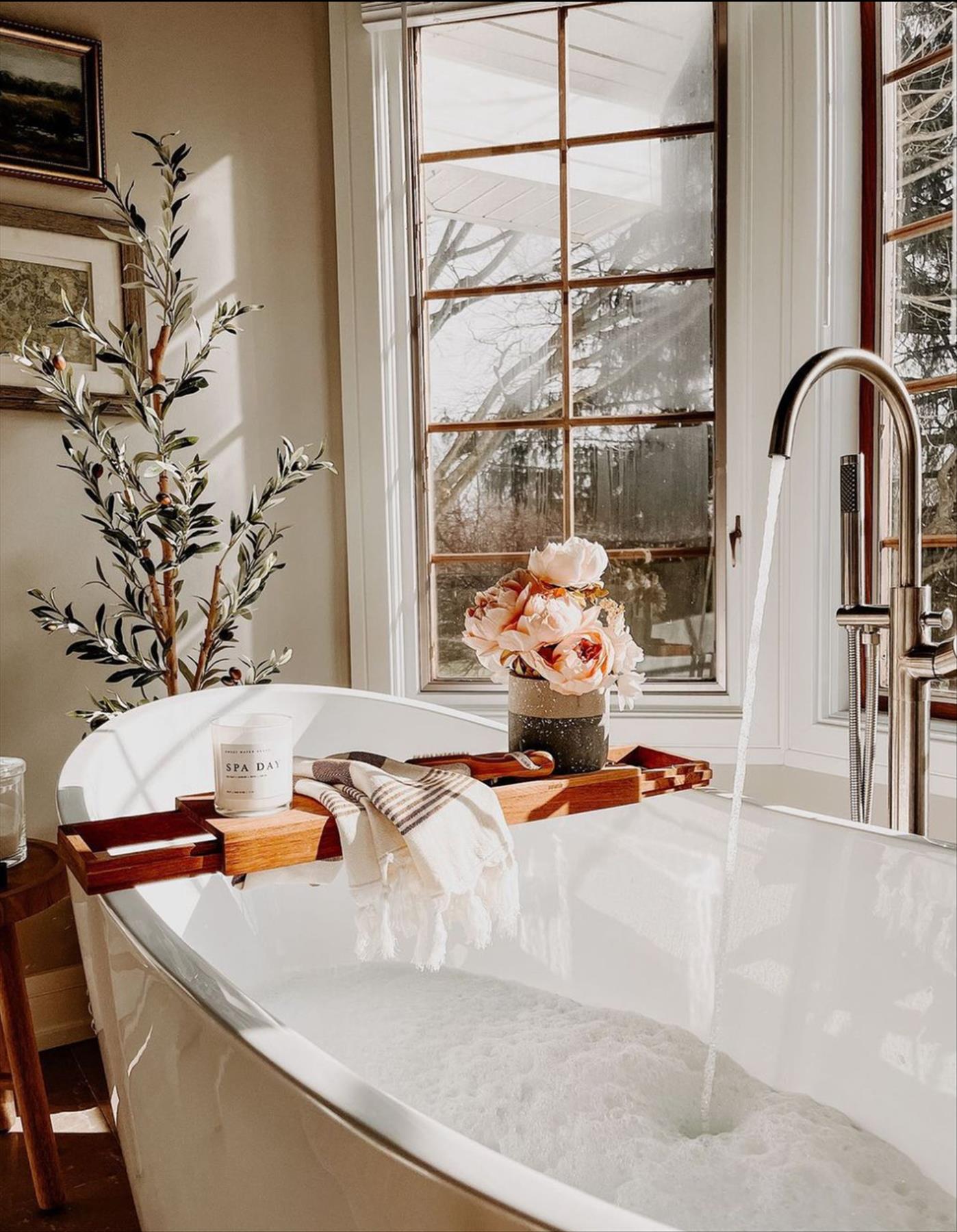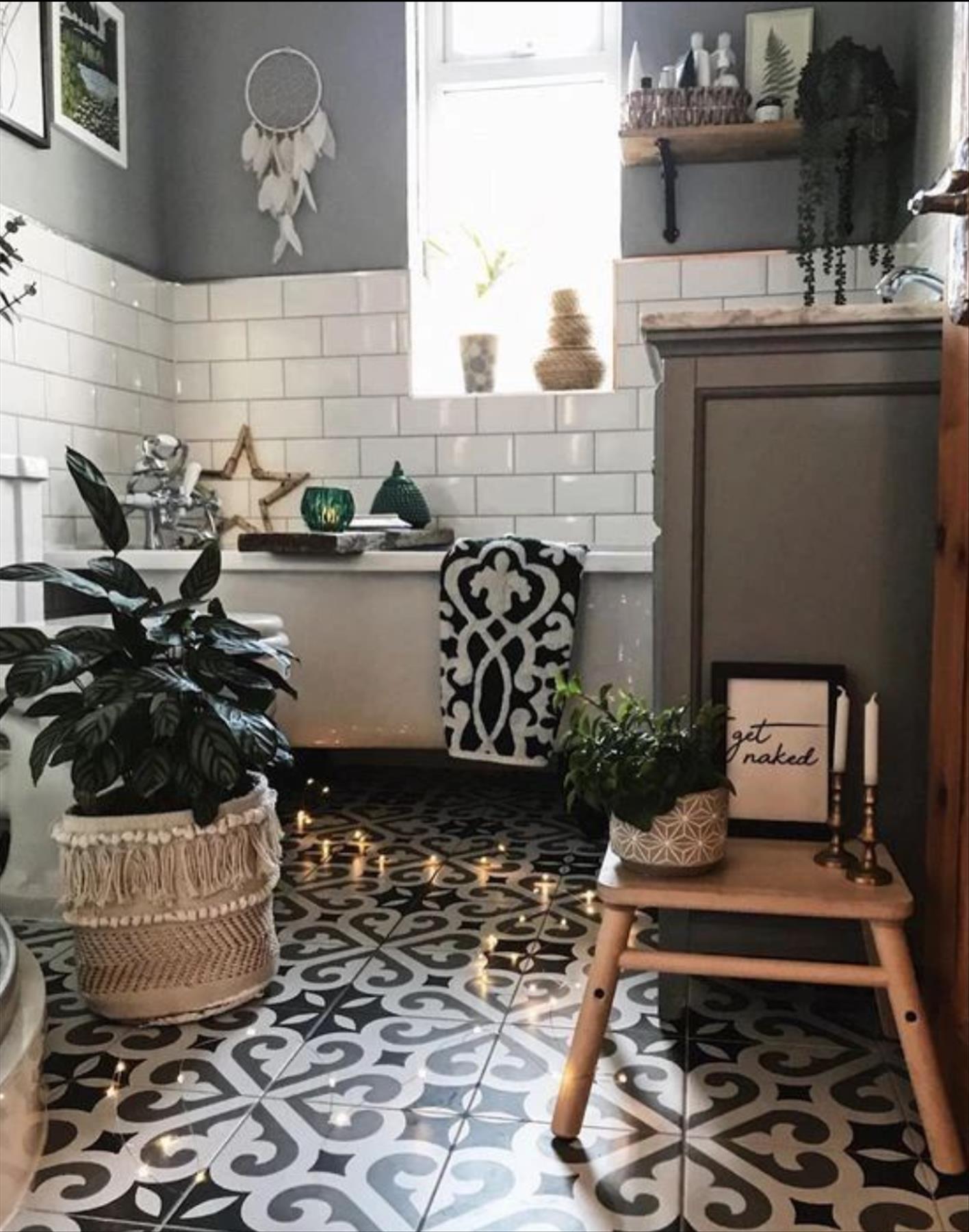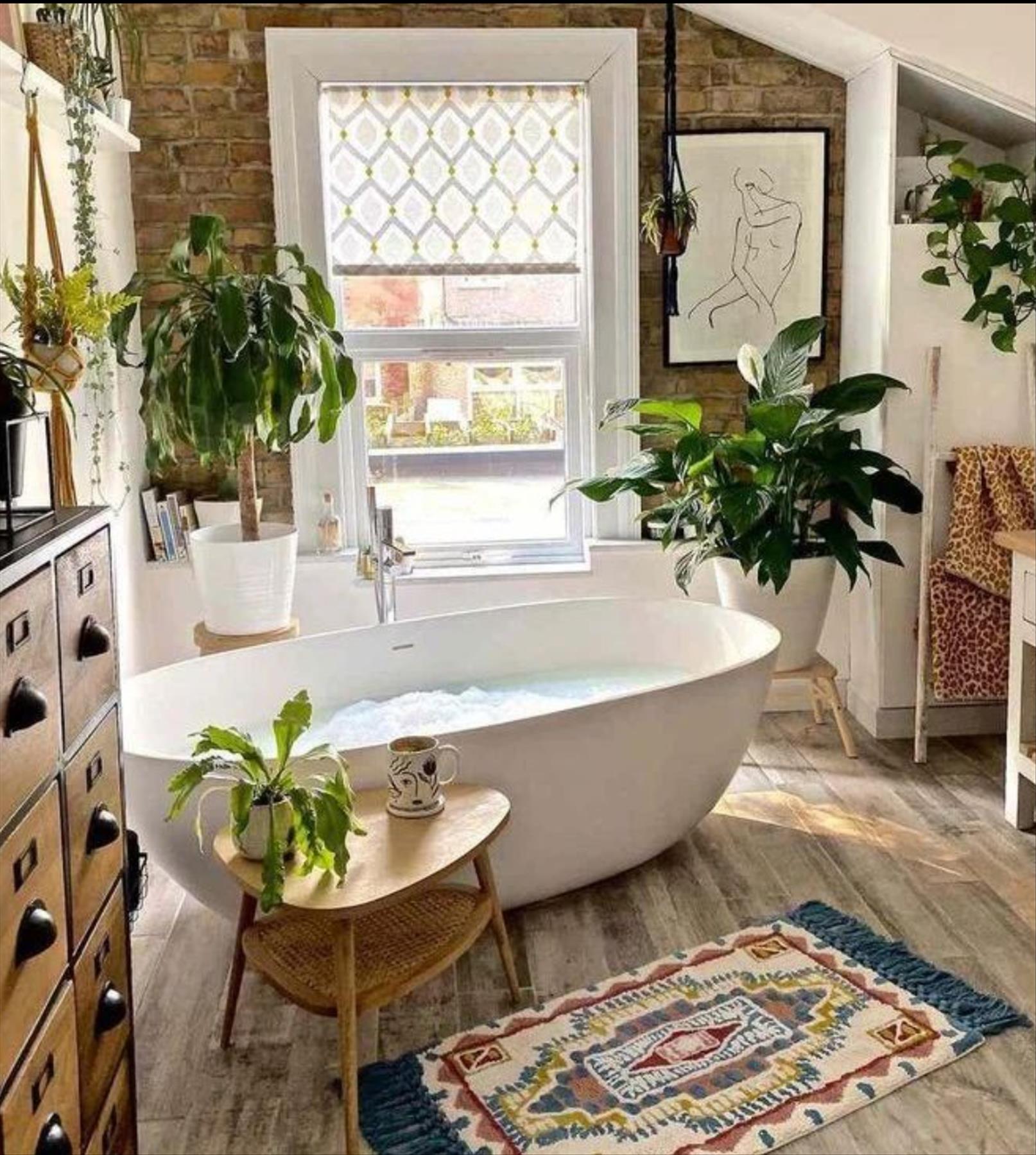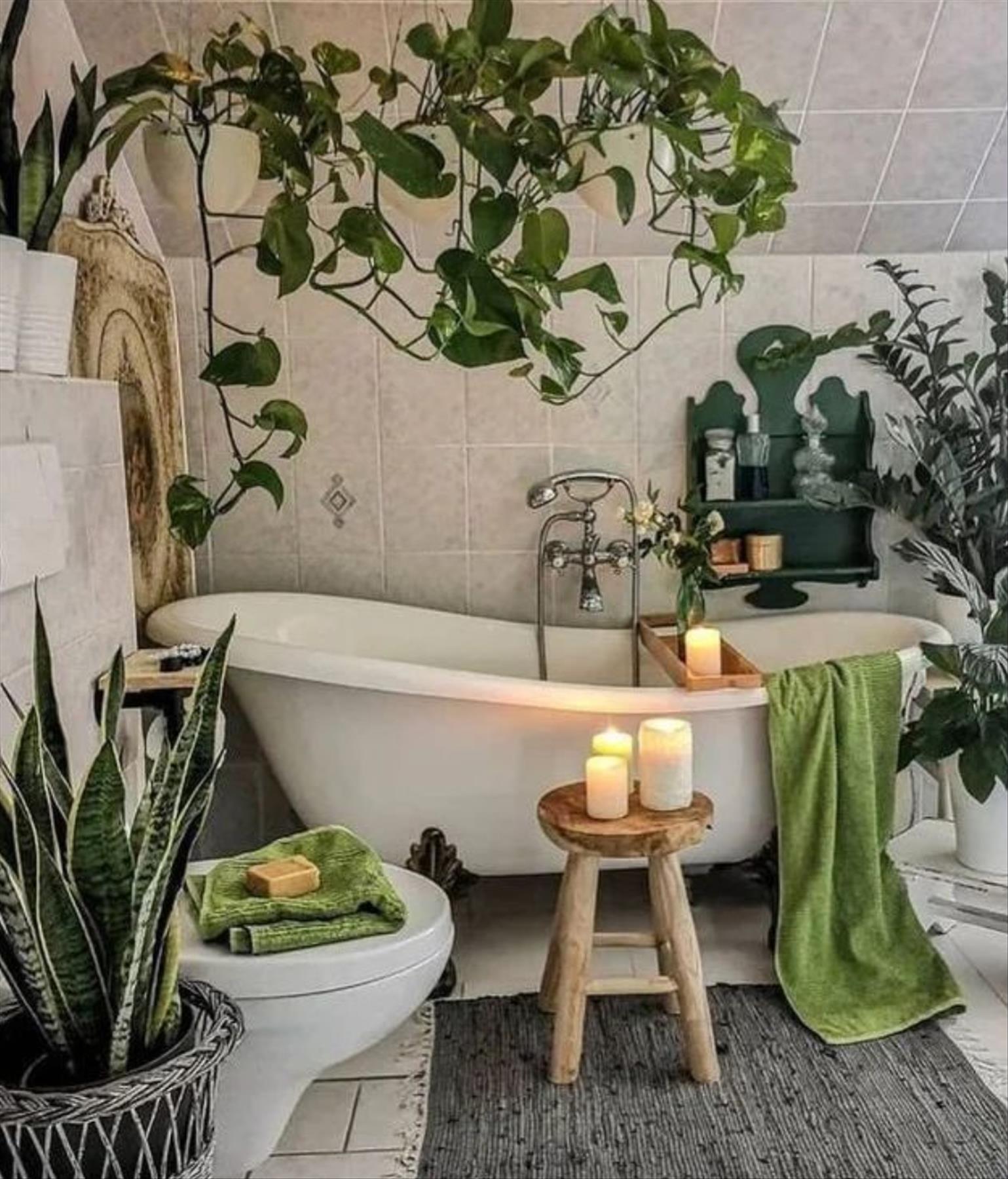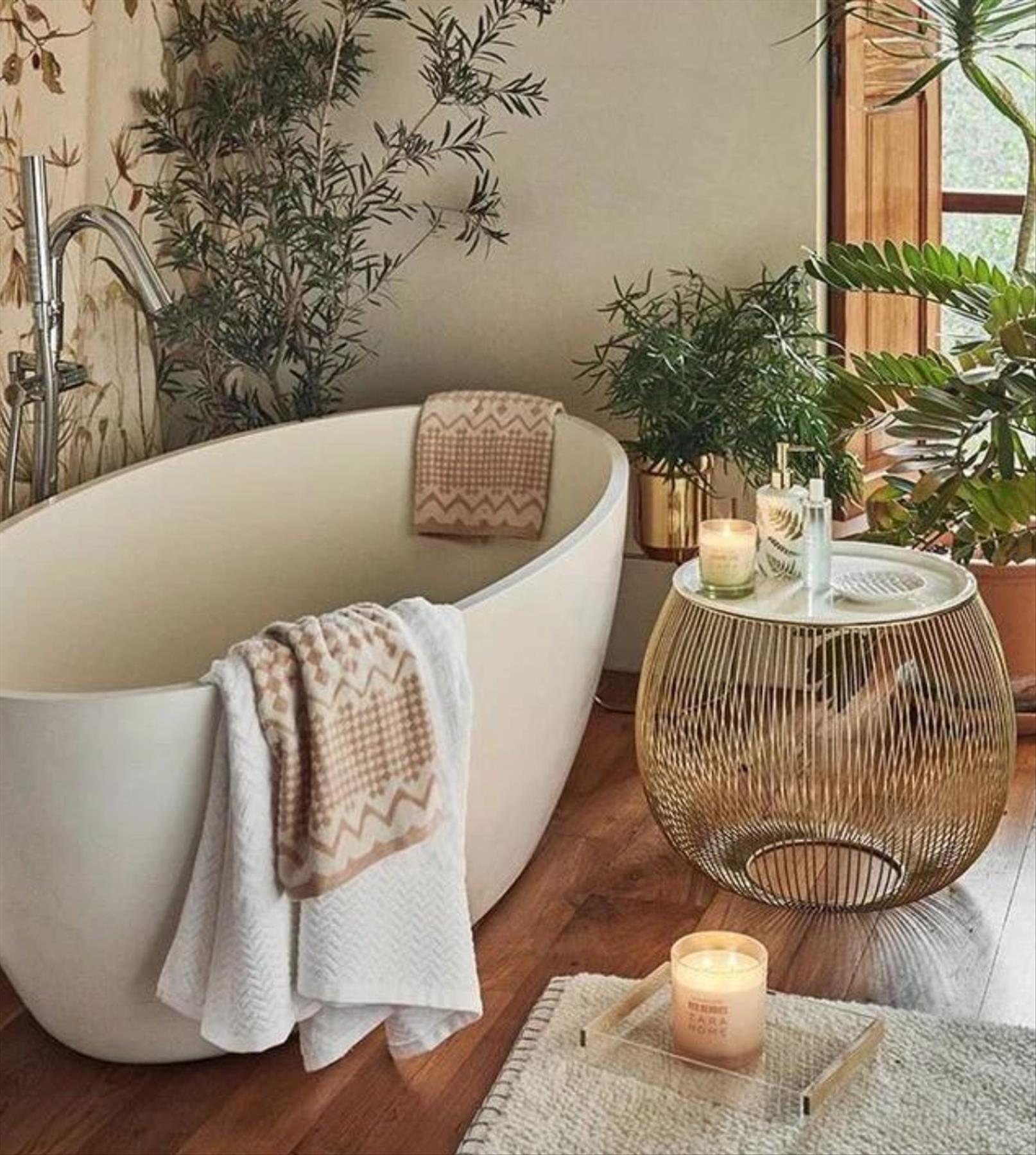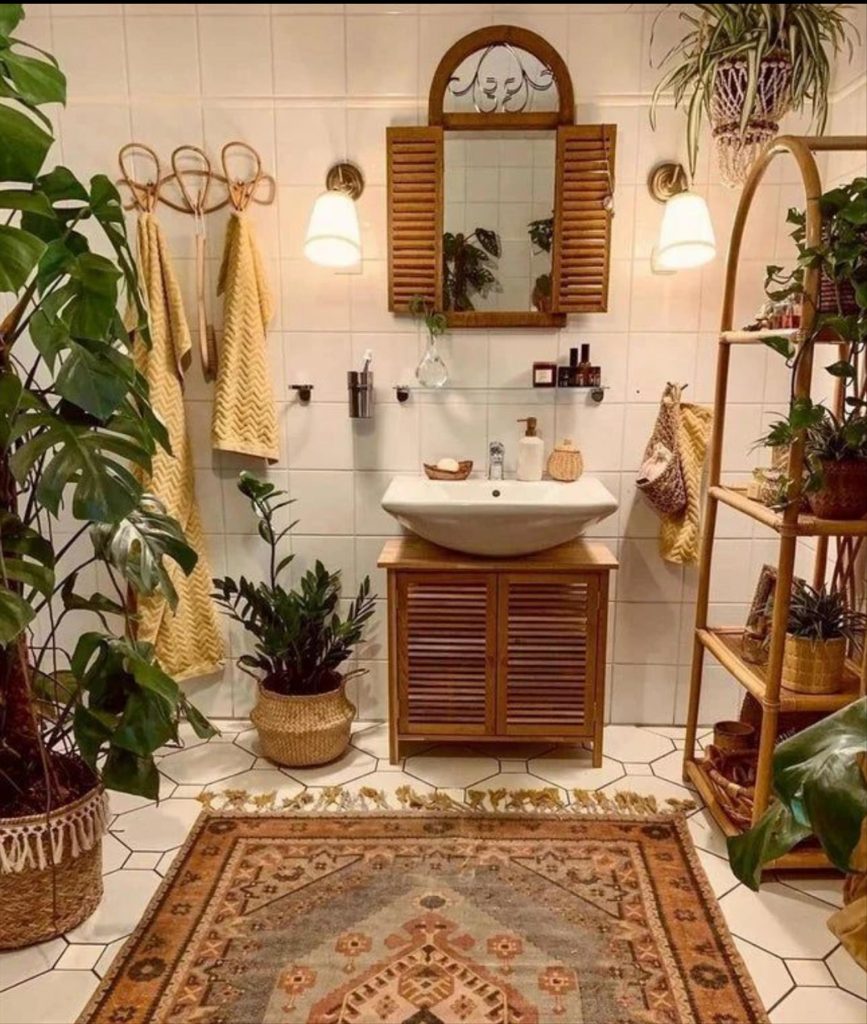 What style does it match with
Boho or free-spirited style is fantastic, and you can mix it with mid-century modern, Moroccan, or even contemporary spaces. Just add some boho elements. Decide whether you want a colorful or more neutral space, and decorate accordingly: use black and white mosaic tiles, bright pattern tiles for Moroccan style, and white concrete or stucco to cover the walls to create a Desert style or boho style.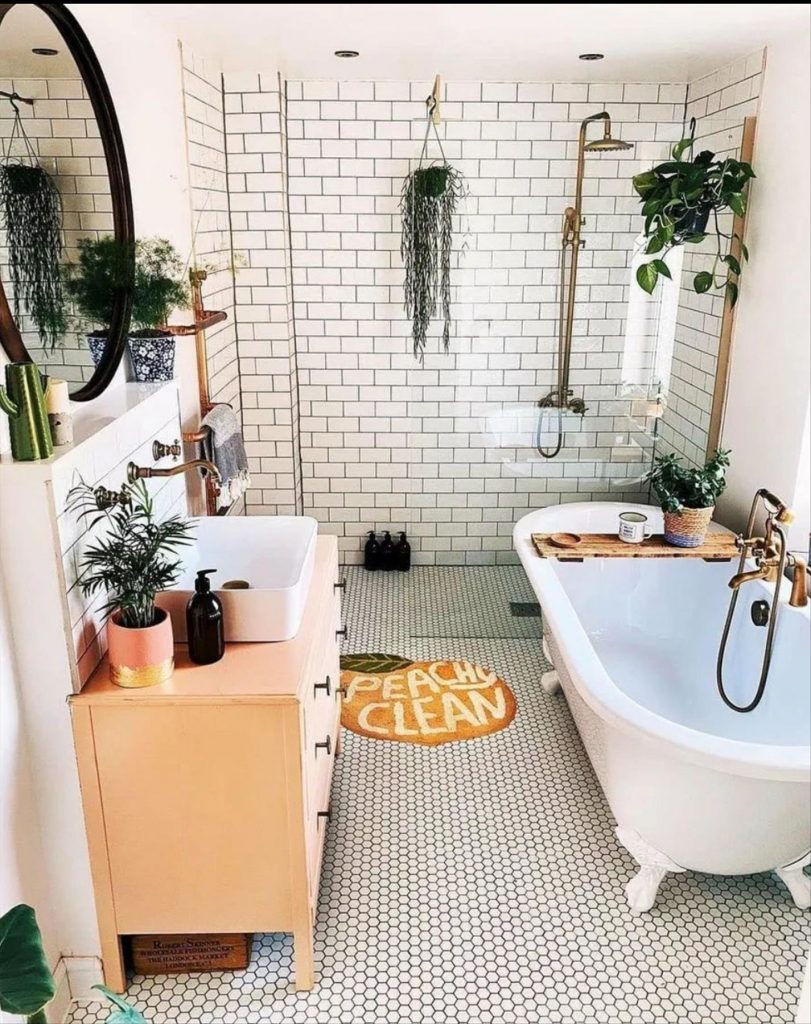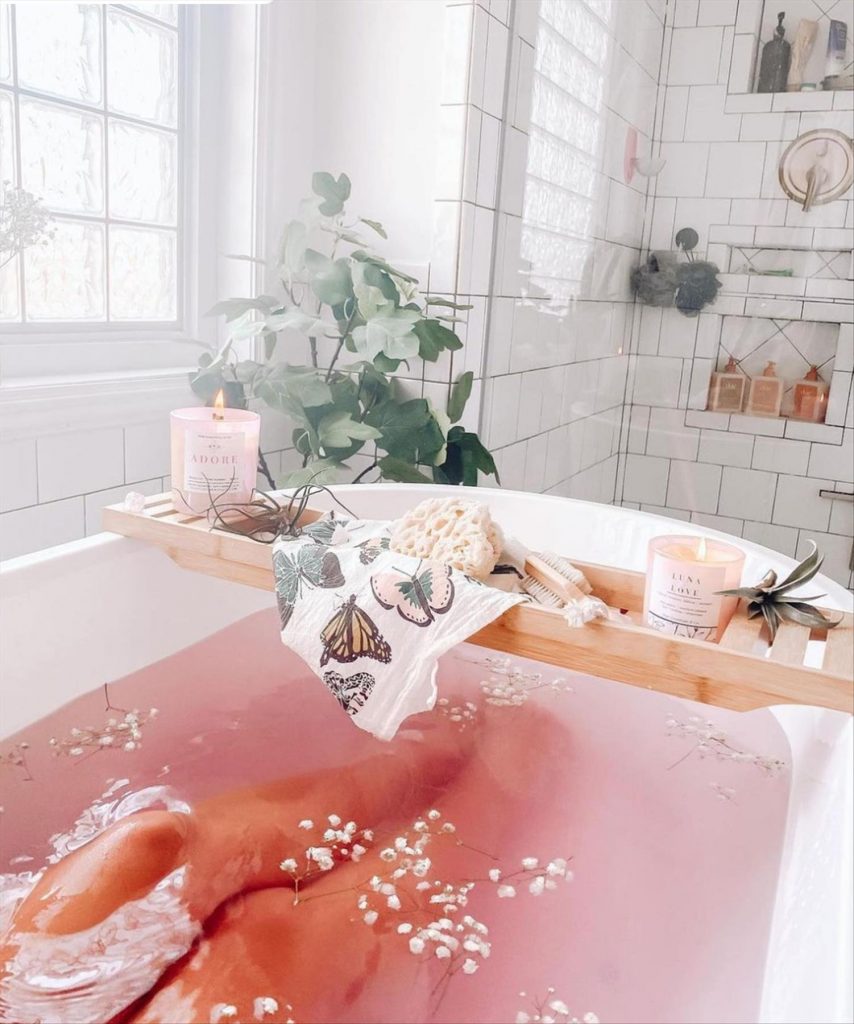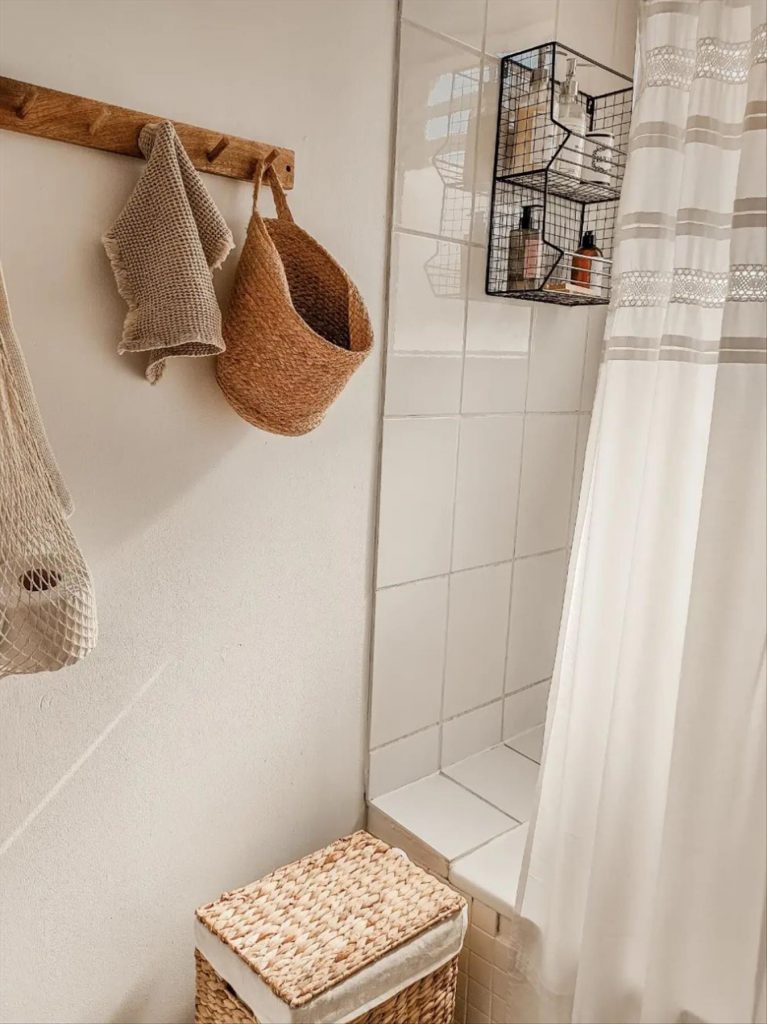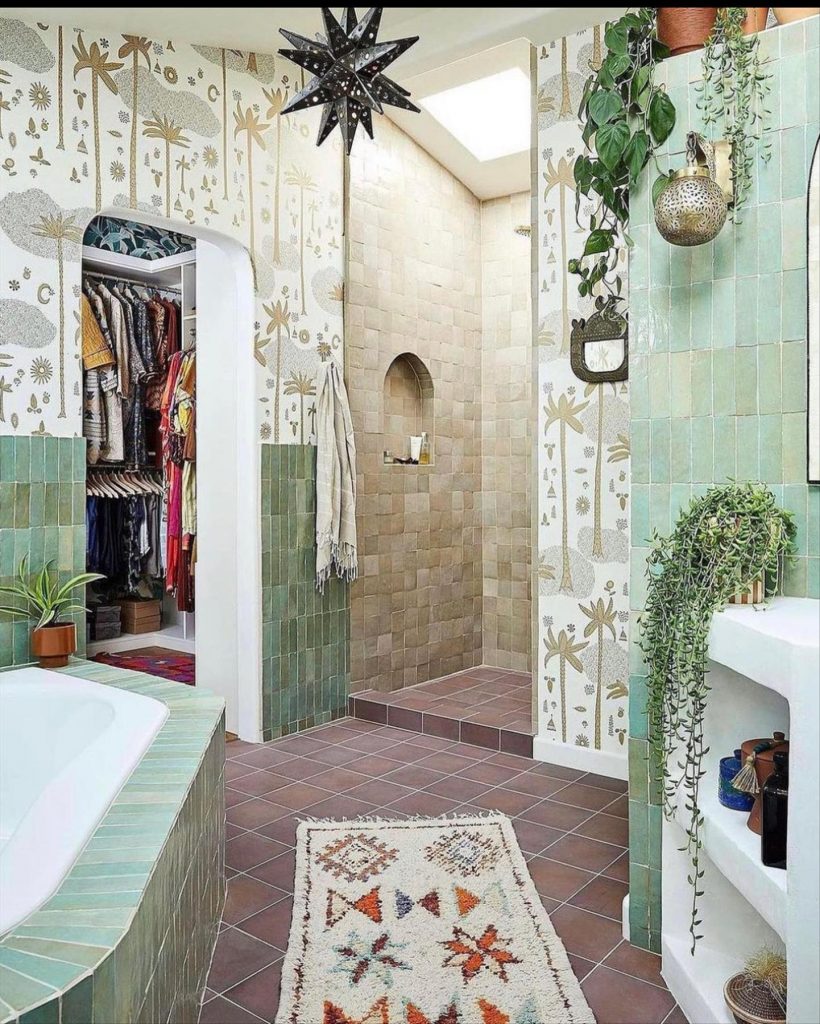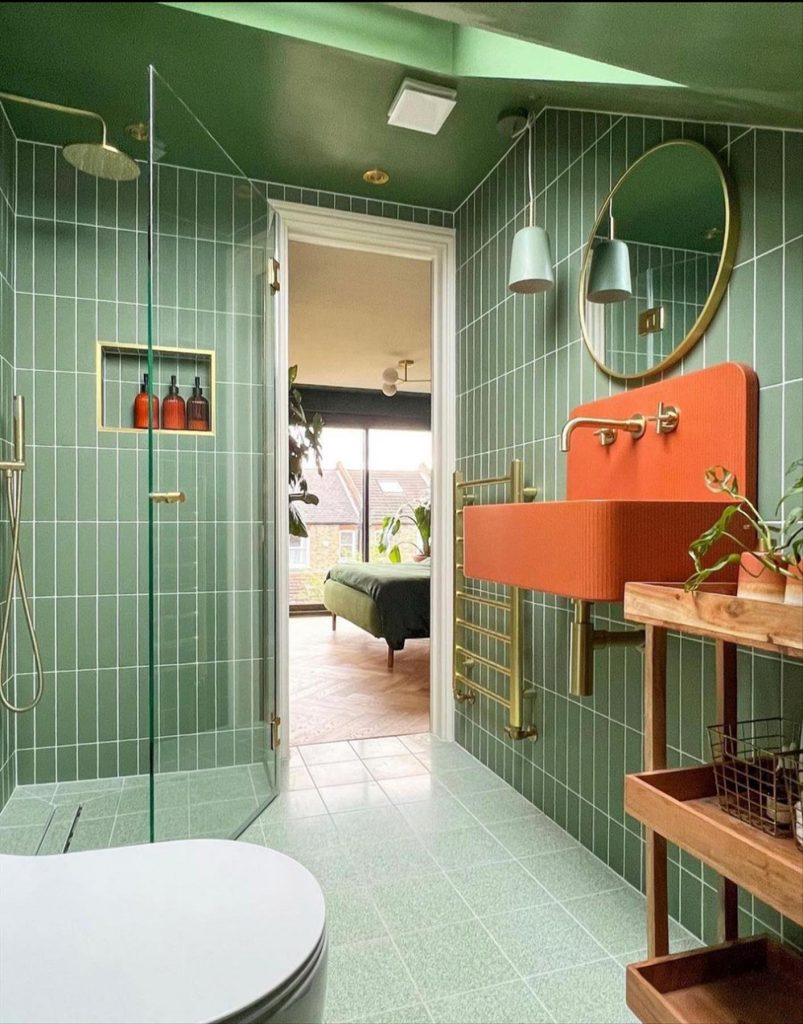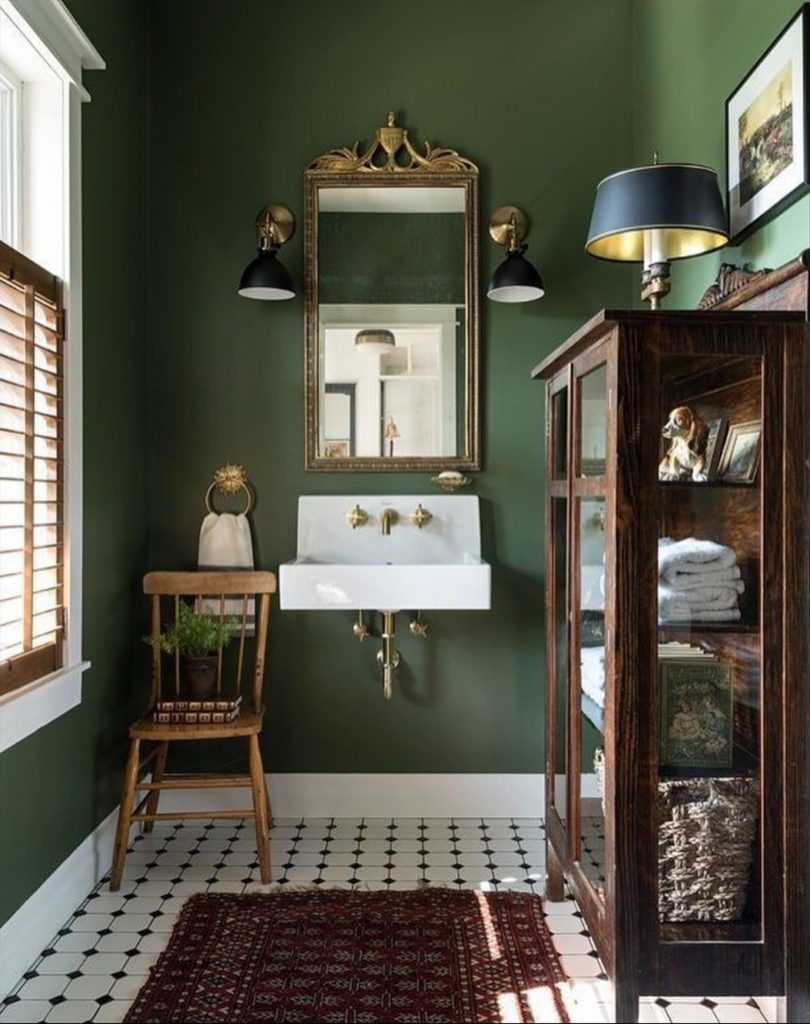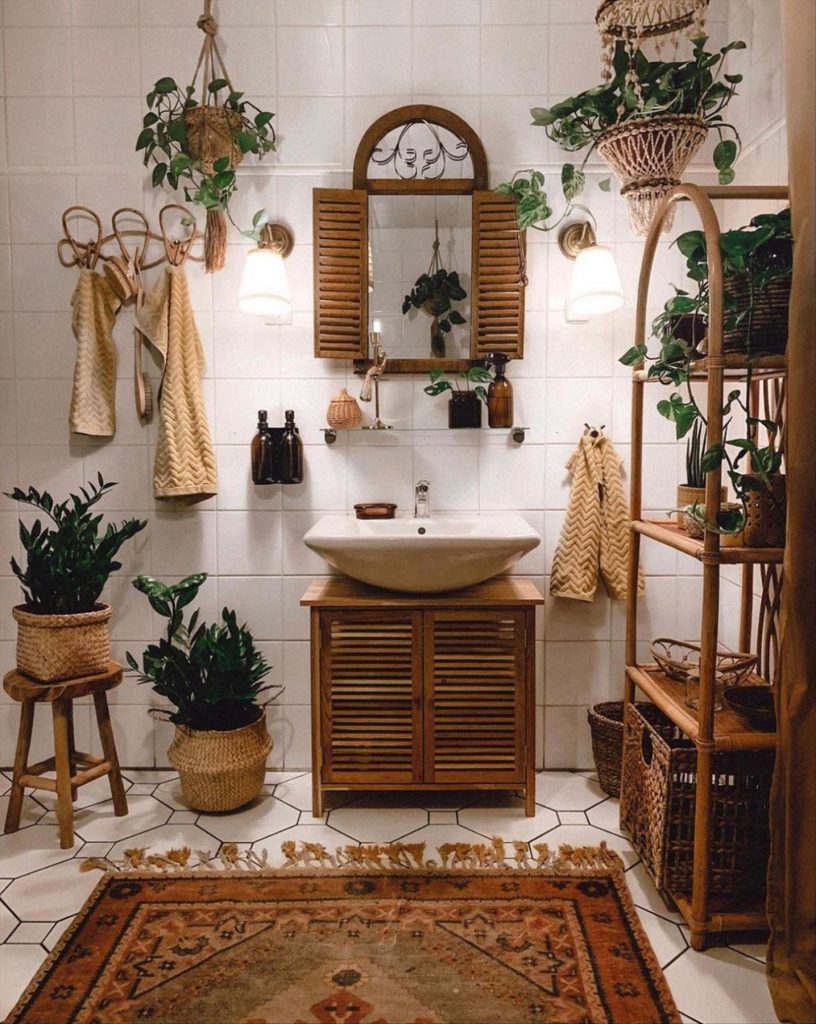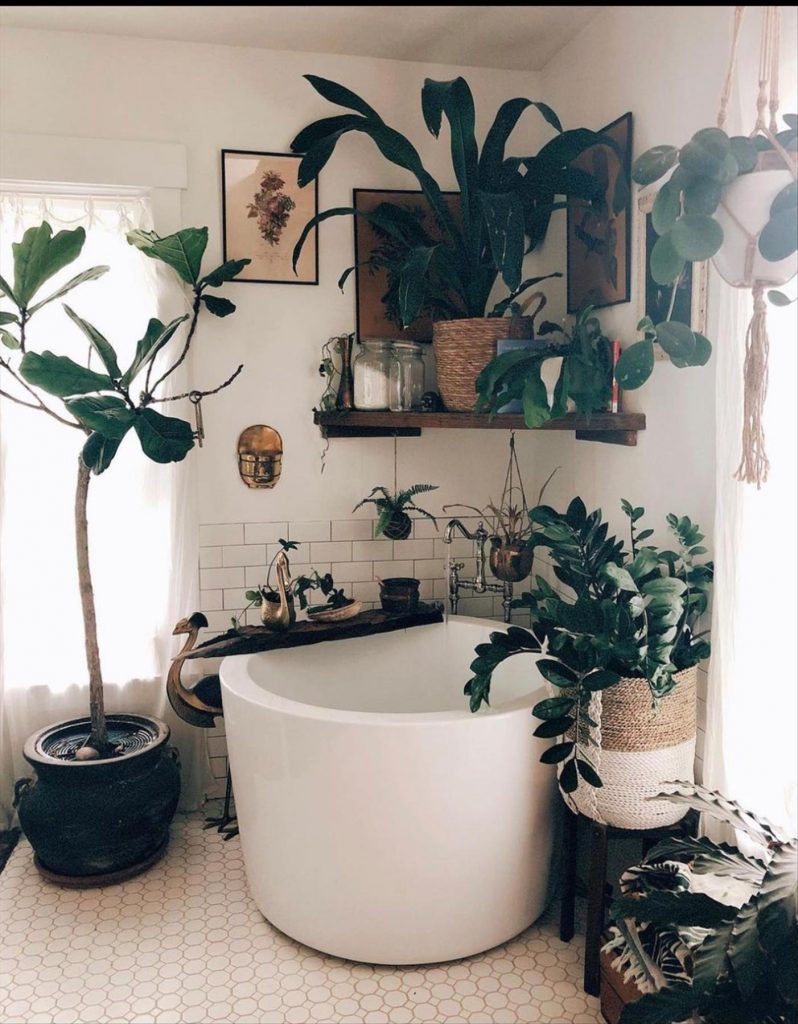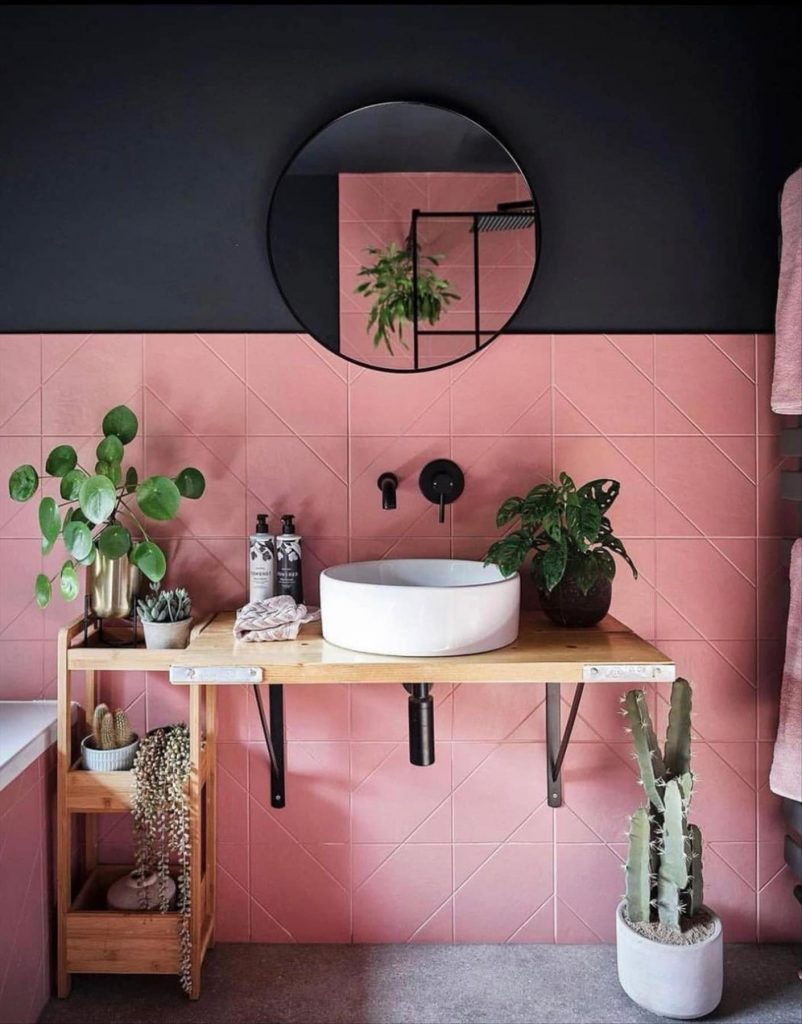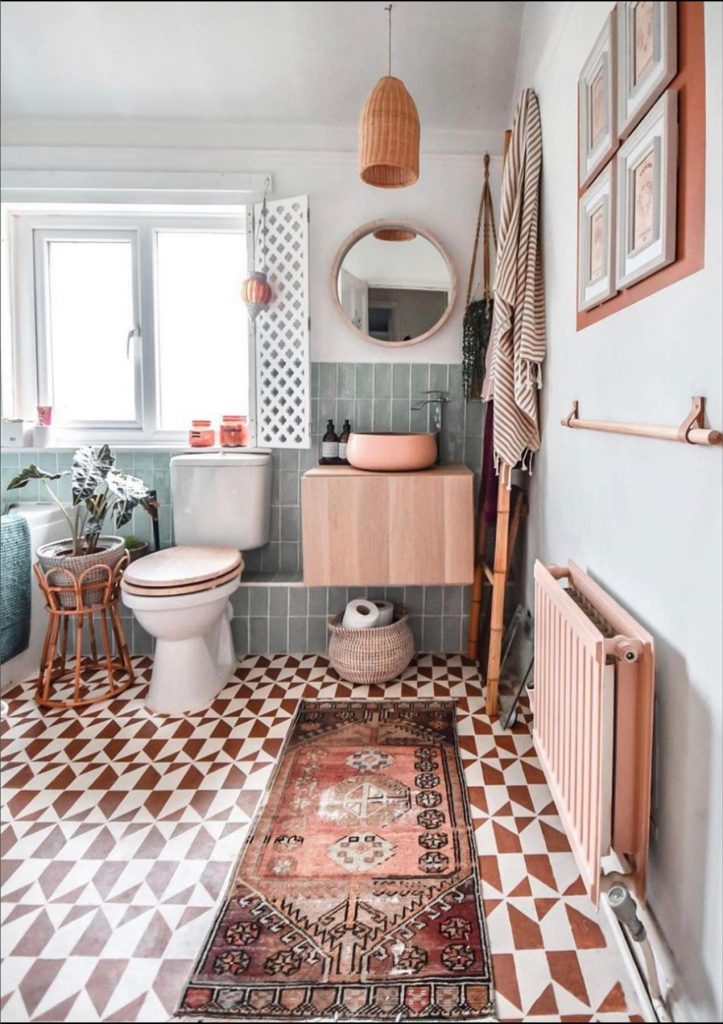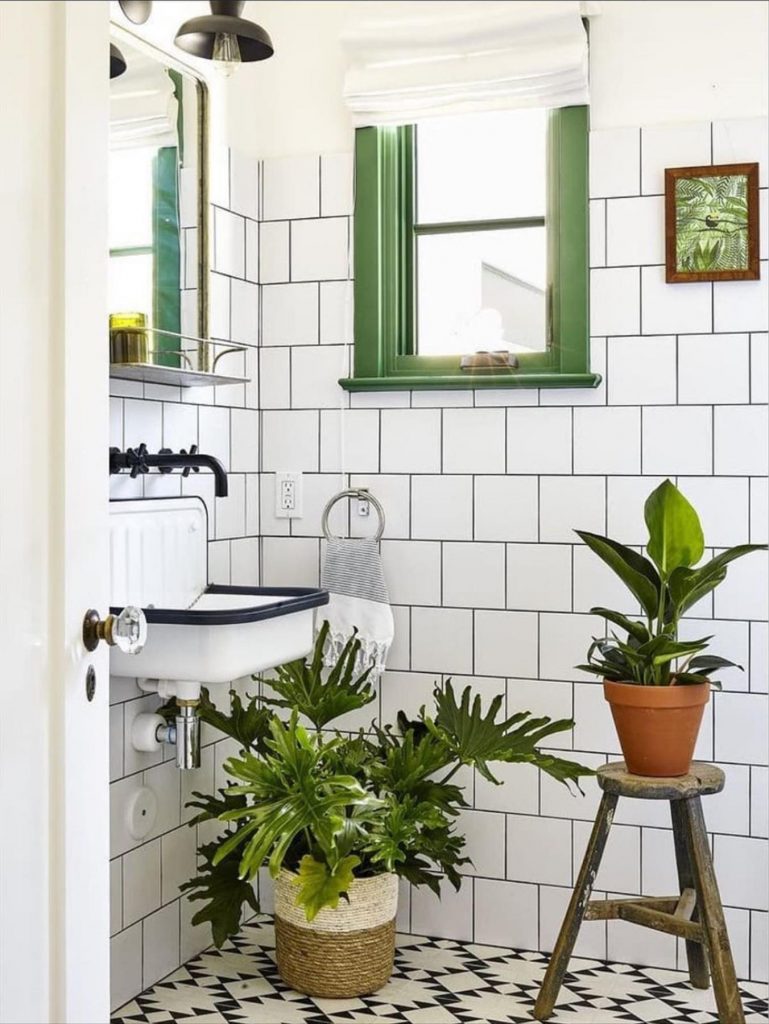 Related articles: