St. Patrick's day is widely celebrated and loved. Wearing green and shamrocks details is customary. To celebrate it in style, you have to be prepared. And that's why we are here. Get inspired by this article, from classy green to rhinestones and rainbows – we've selected the best designs for your inspiration.
If you don't want all your St. Patrick inspired nails to include shamrocks, then you should try this. Combination of pastel light green, white and gold nail polish is great not only for the holiday but for everyday wear.
Short nails design for St.Patrick's day
arch is right around the corner and so is St. Patrick's Day. It's time to break out those green nail polishes and get in the don't pinch me spirit.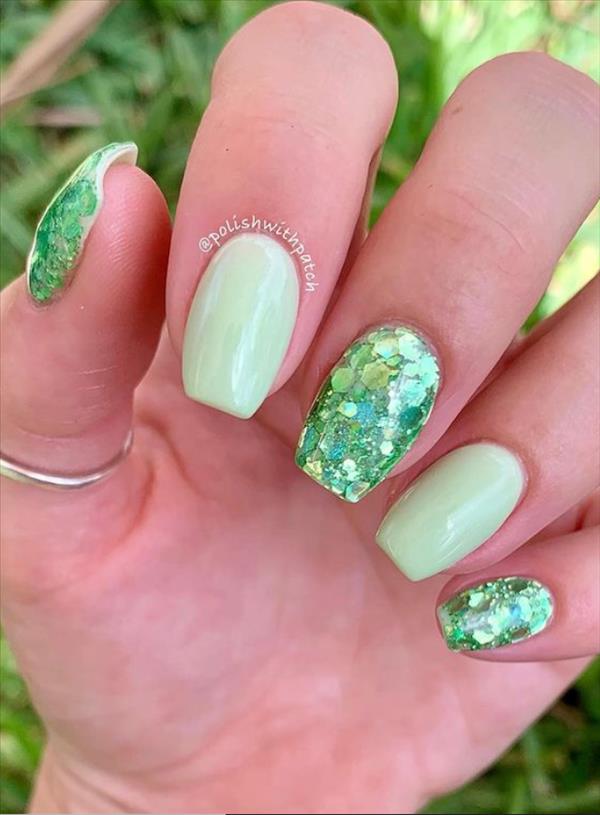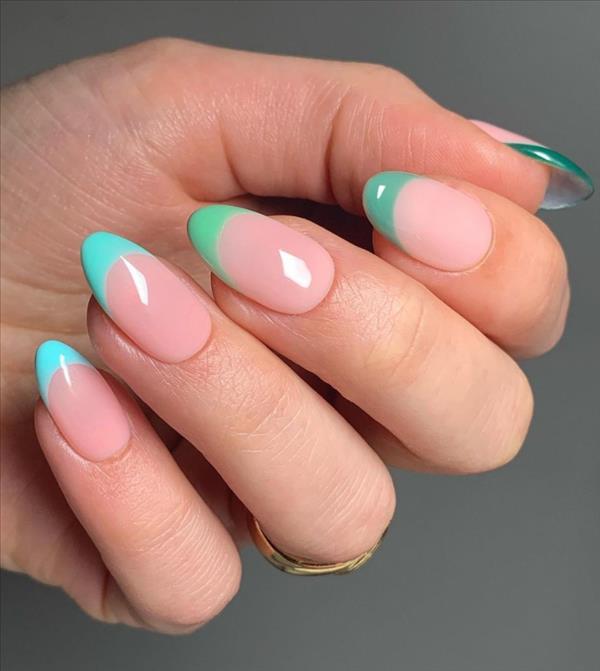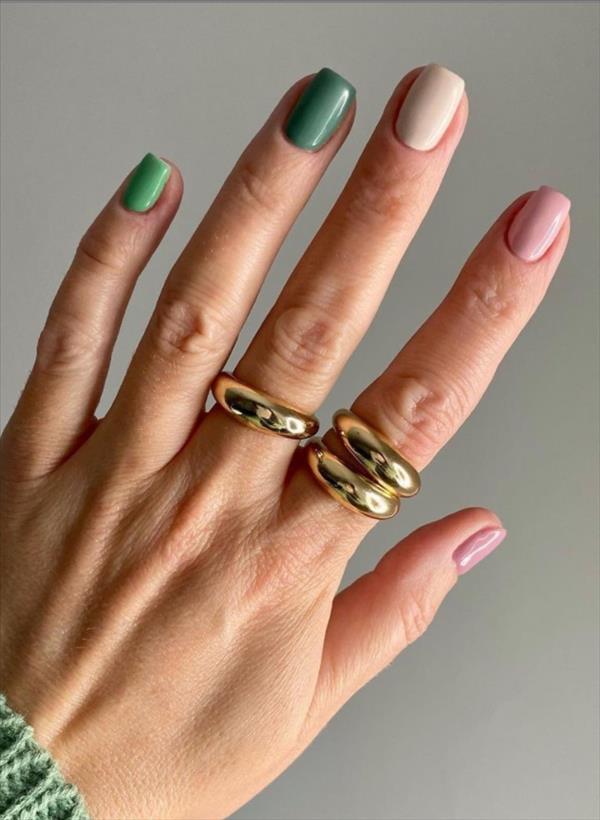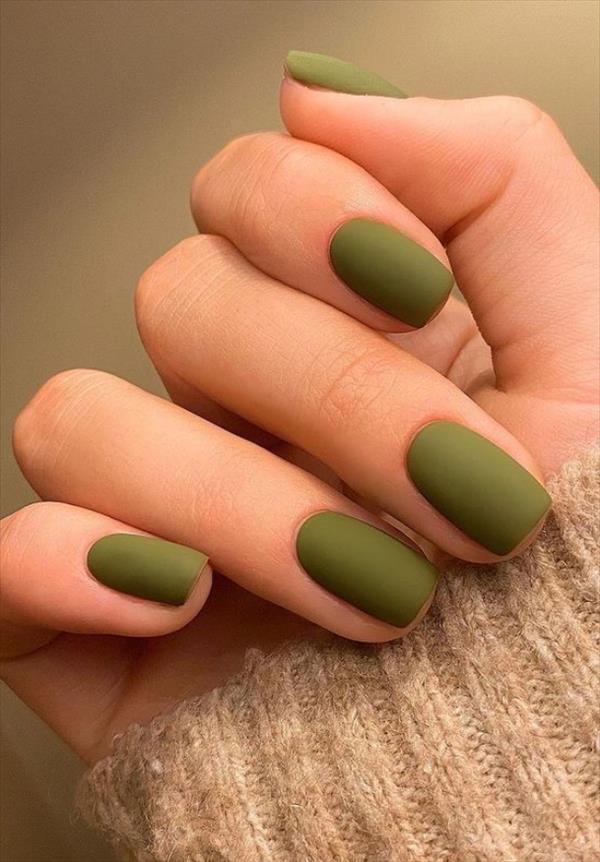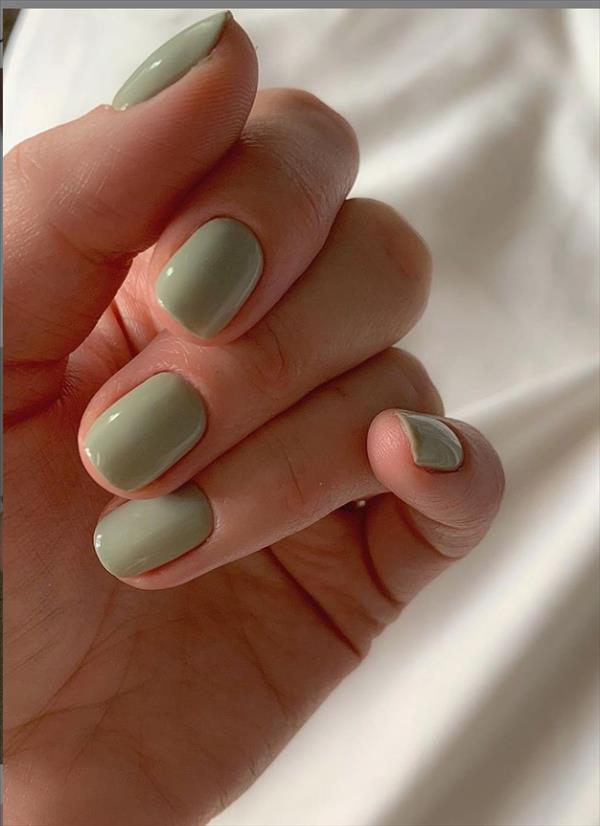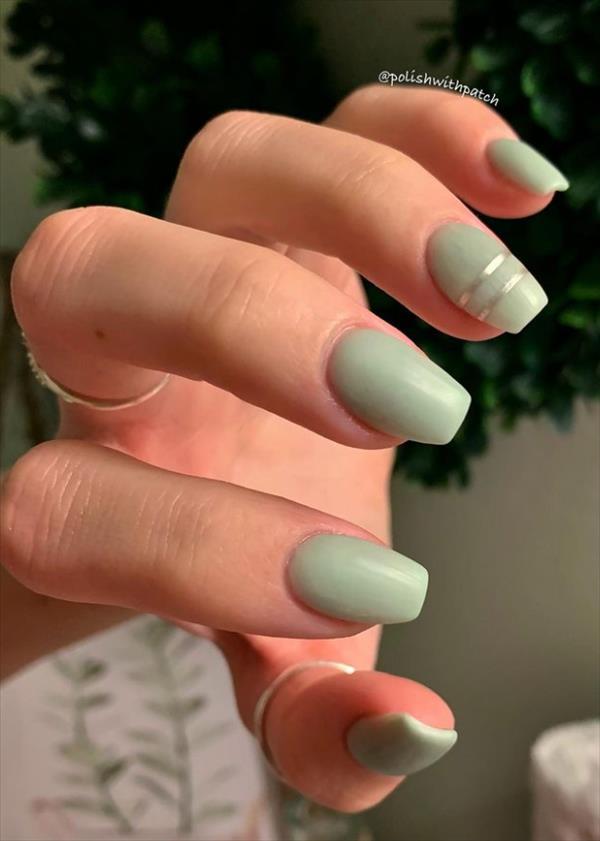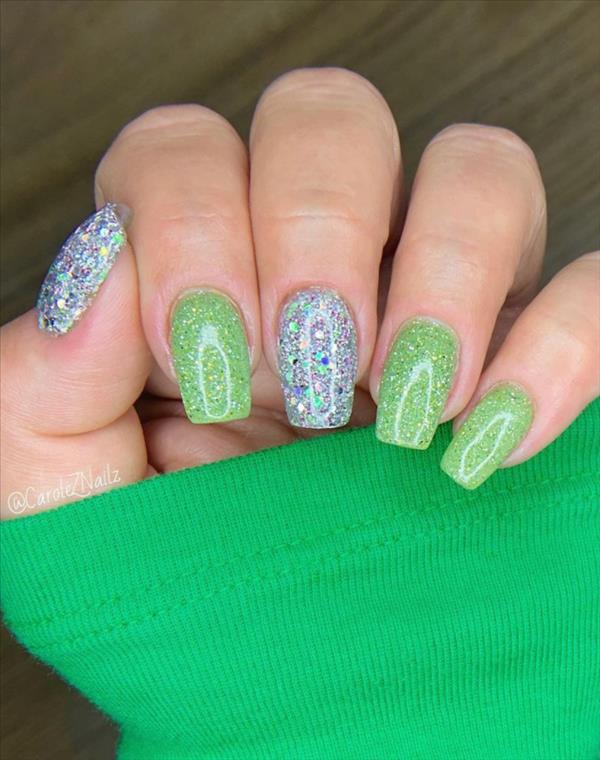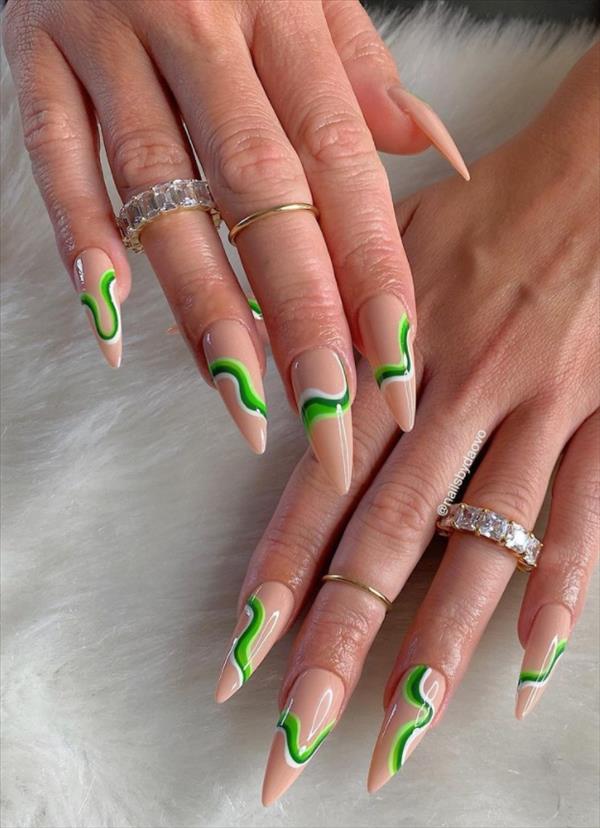 Long coffin nails design for St. patrick Day nails
Brightly green coffin colored nails might not be appropriate for every day, but you definitely should rock them for St. Patrick's day.
They look lovely, light green in combination with the cheerful character of St Patrick on your middle finger will blow everybody away.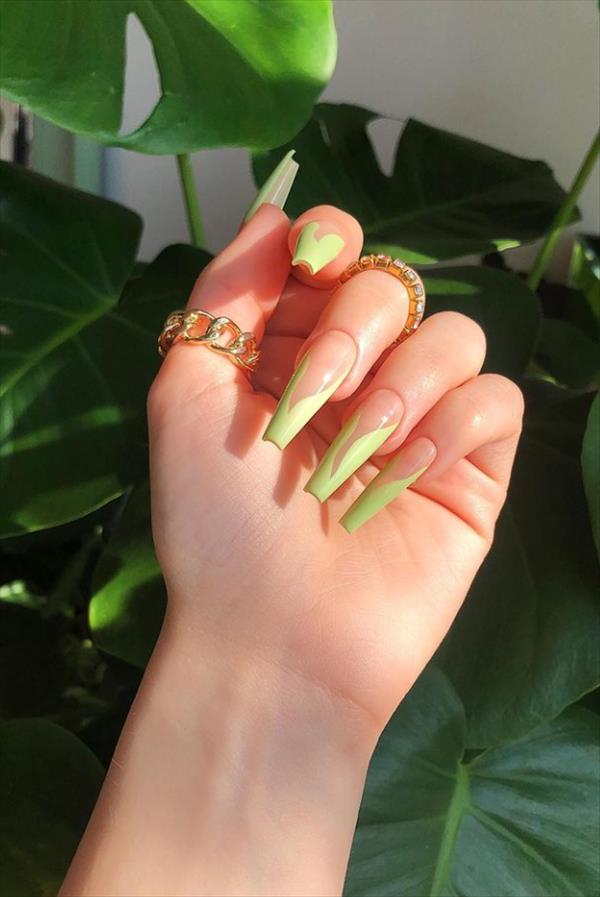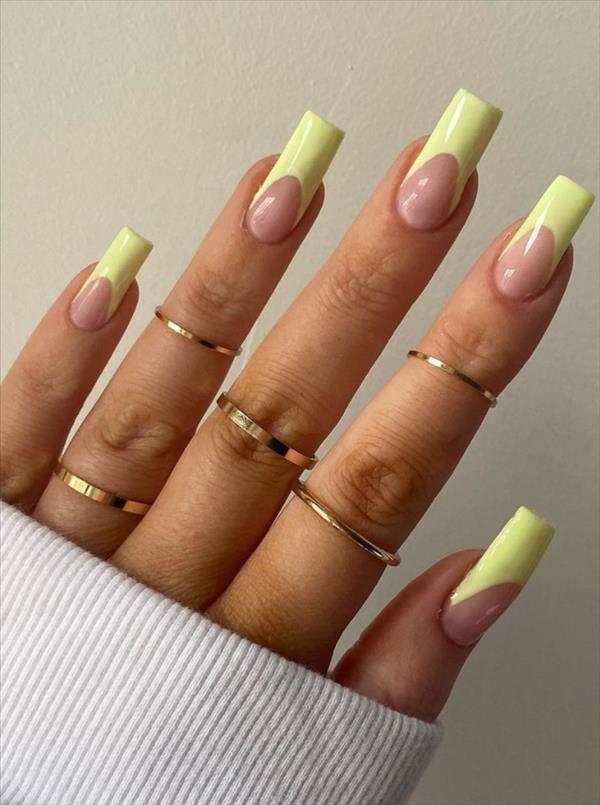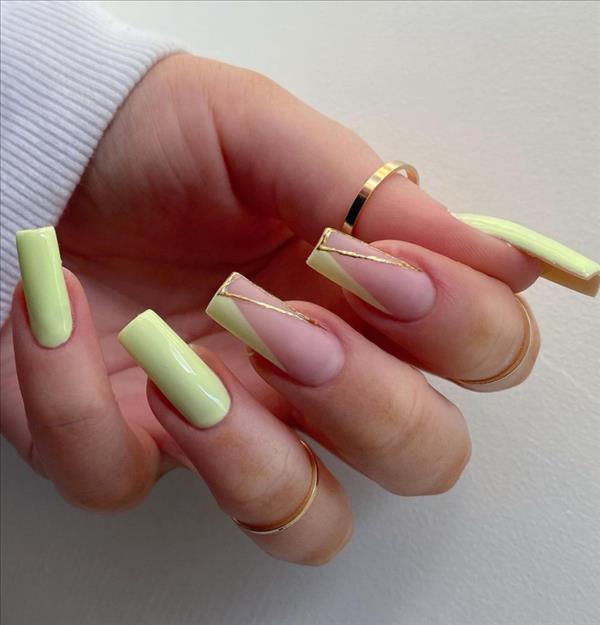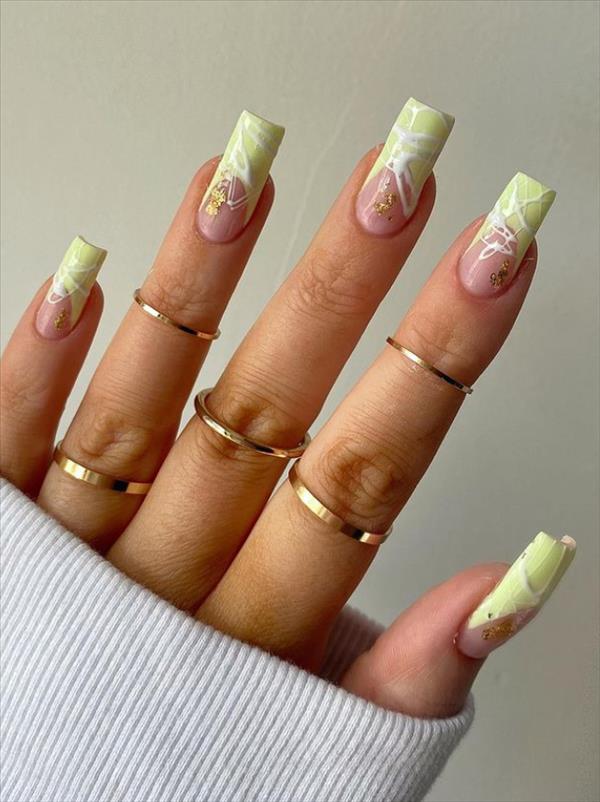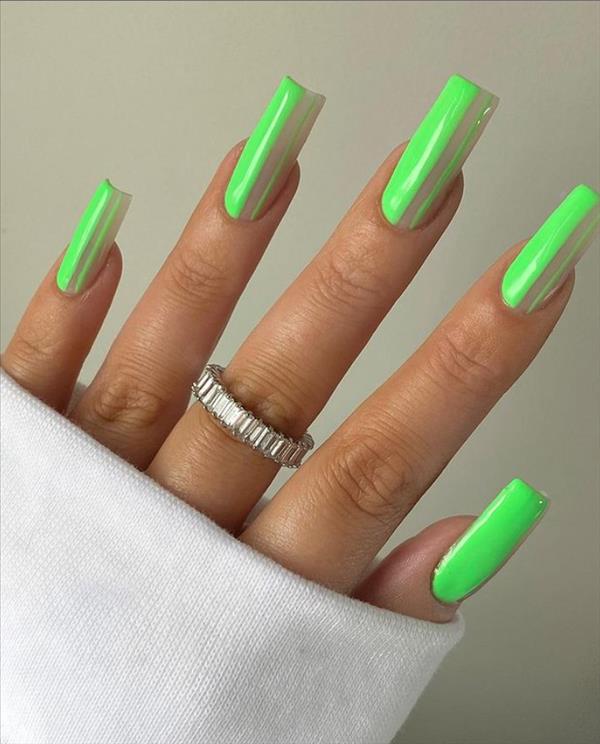 This freehand design is perfect for aspiring artists and also for dressing up your nails for all the parties you are going to, especially if it's one that's celebrating everything Irish.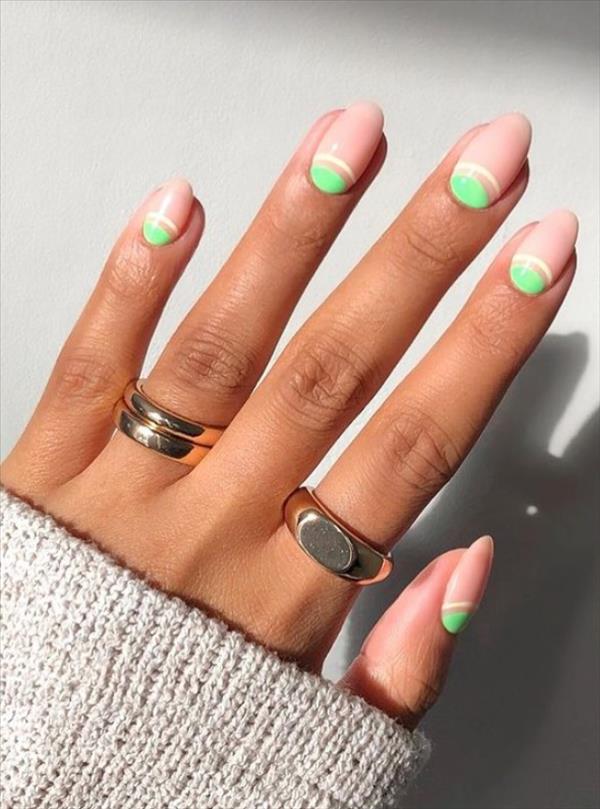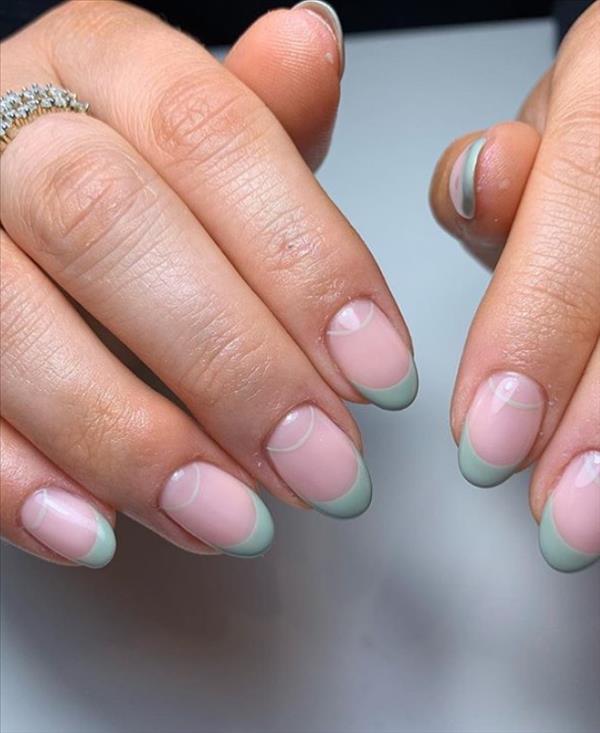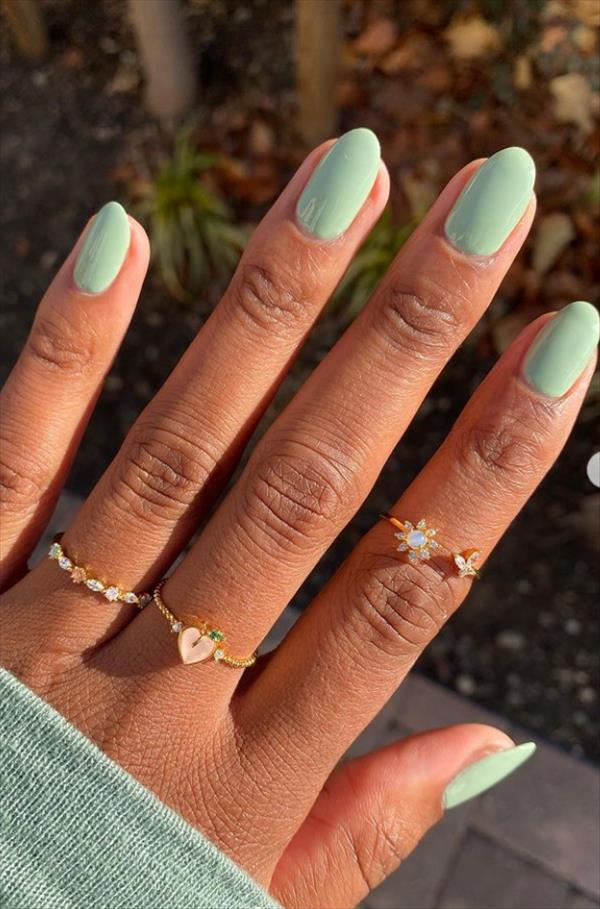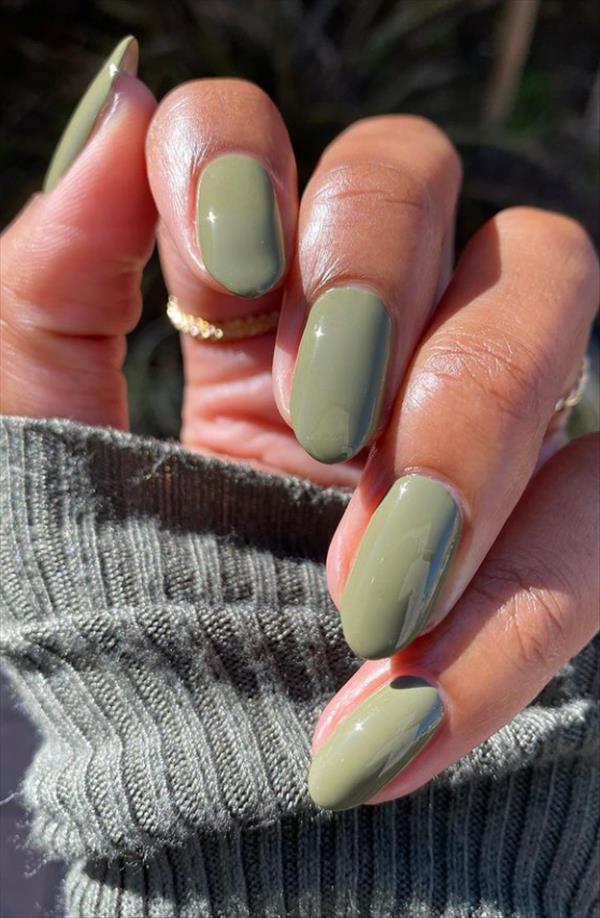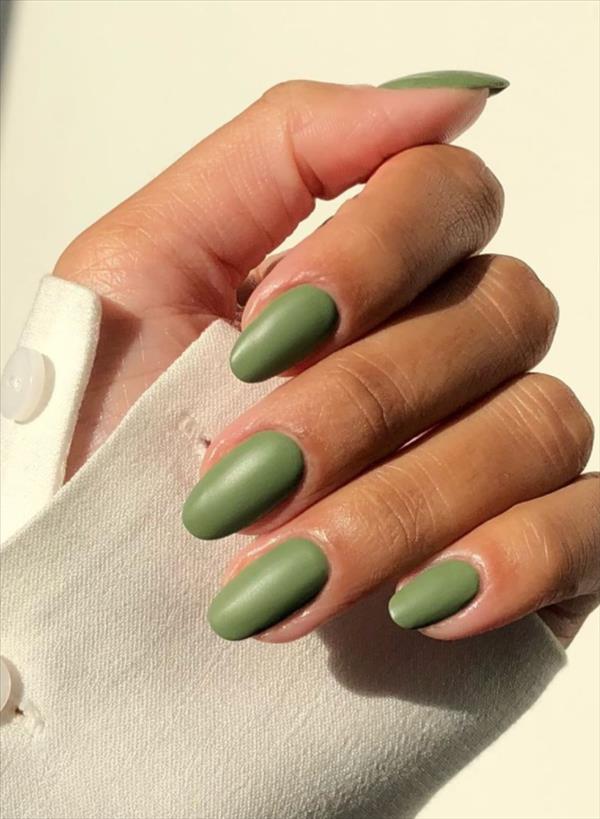 Get your nails ready for that St. Patrick's Day party you're going to this —or even if you are just celebrating at home. The greens and golds of this holiday's colors look fantastic on any set of nILA, especially those that are bejeweled with shamrocks.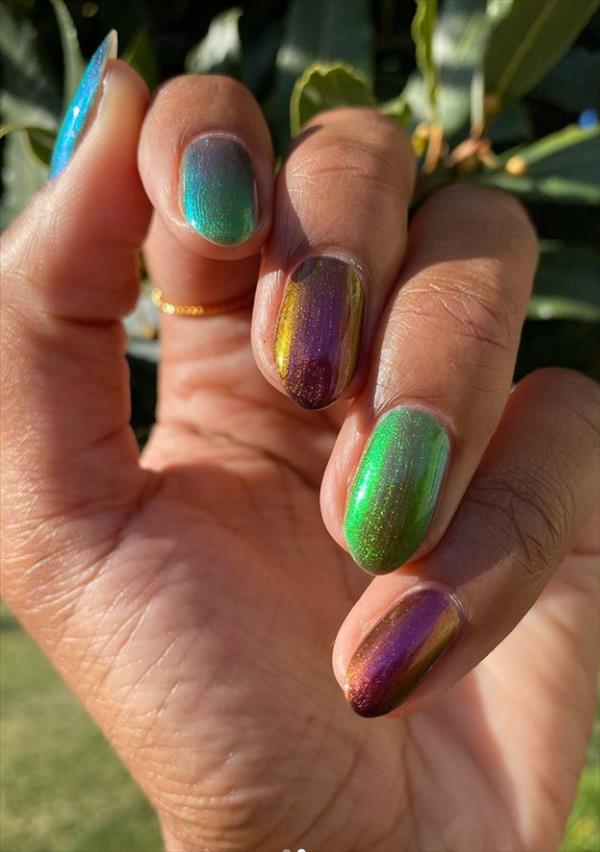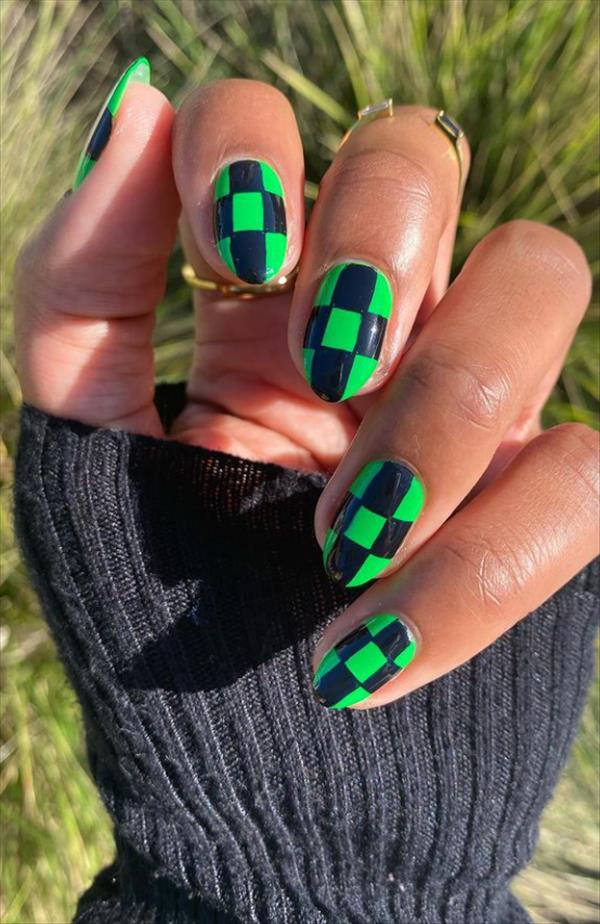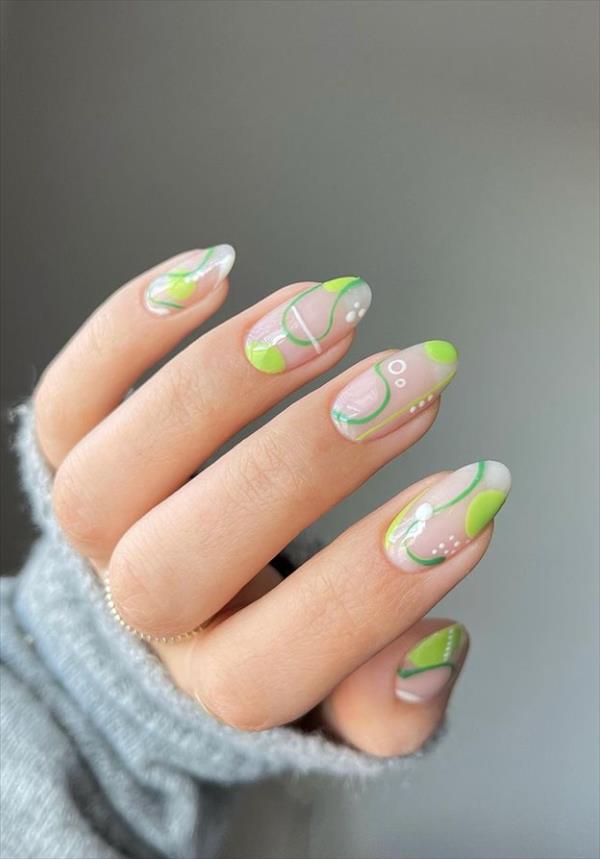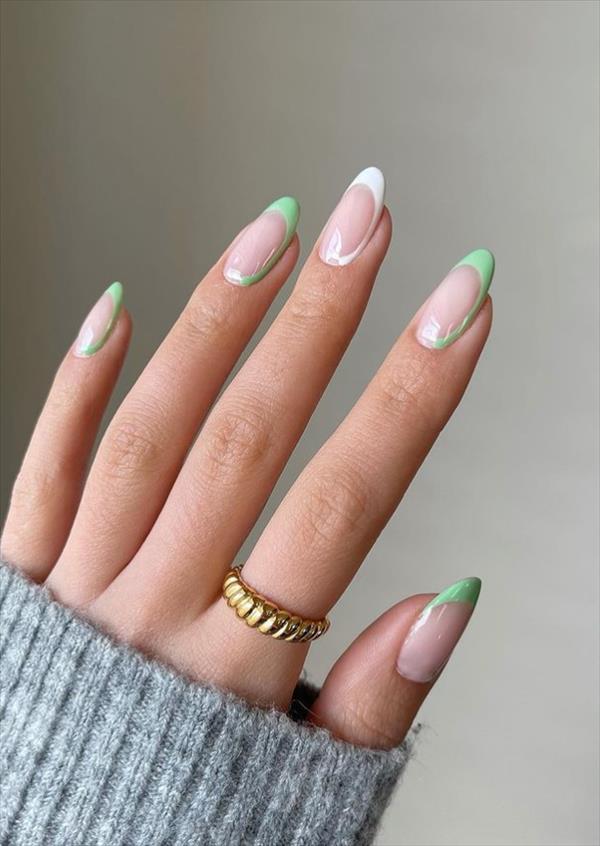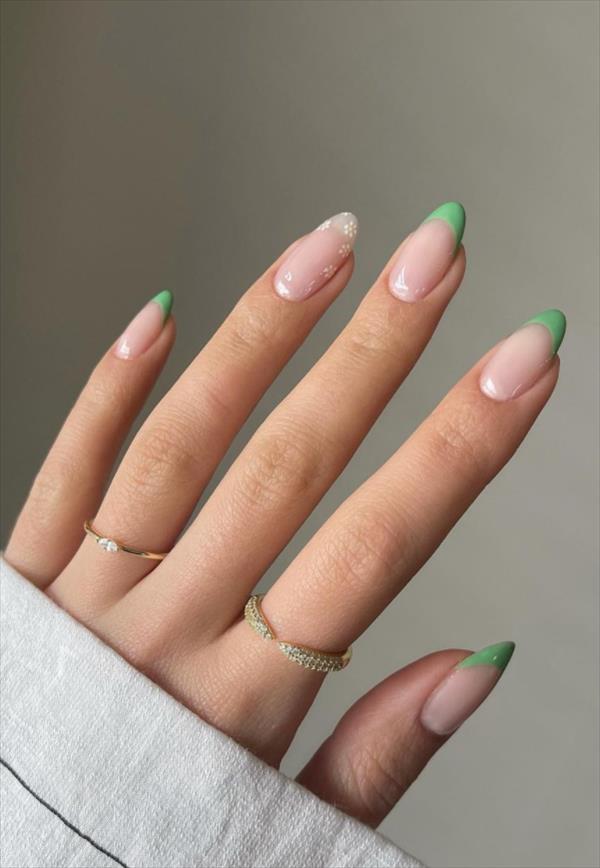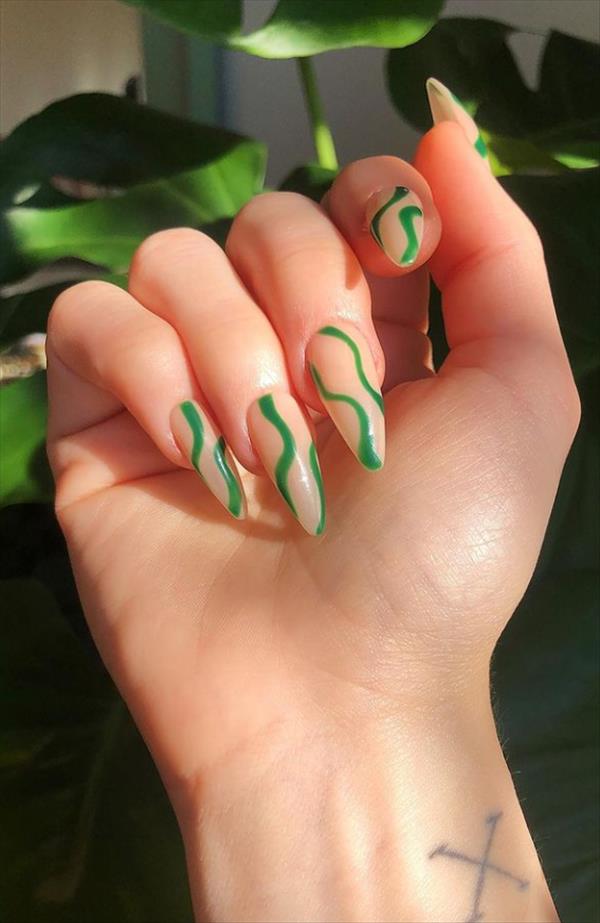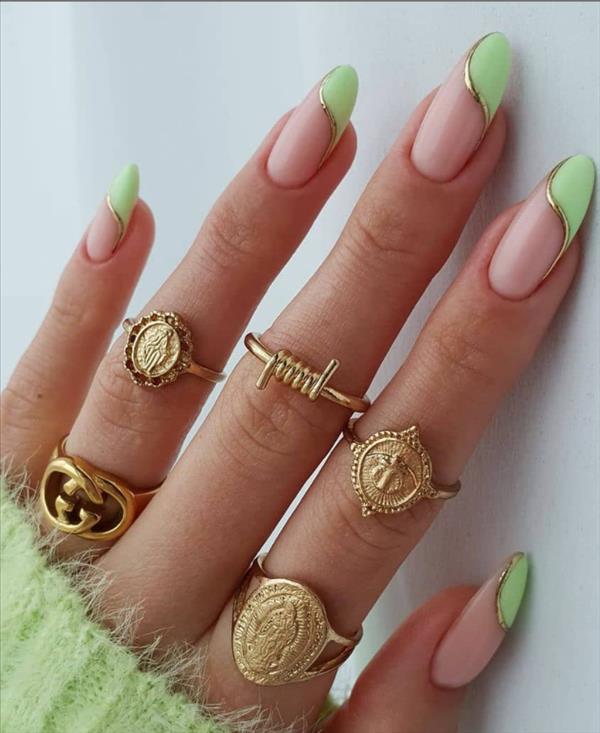 You may want to purchase a thin-tipped paint brush to paint the "fabric" stripes on this design and the little black shamrocks.