French tips are a classic mani that is popular and very easy to wear. The design usually features a nude or light pink base color with striking white tips. Just like any nail trend, the design has changed and now new versions are being created. With that said, we have 42 French tip coffin nails to show you. We chose the coffin shape because it is stylish, easy to wear and looks amazing long or short. So, take a look, there is something for everyone. We have chic French manicures, modern versions, gorgeous nail art, glitz, glamour and more!
ballerina nails (aka coffin nails) mimic that same graceful, elongated shape on your fingers. And when paired with a cool color or design, there's nothing prissy about them. See what I mean below.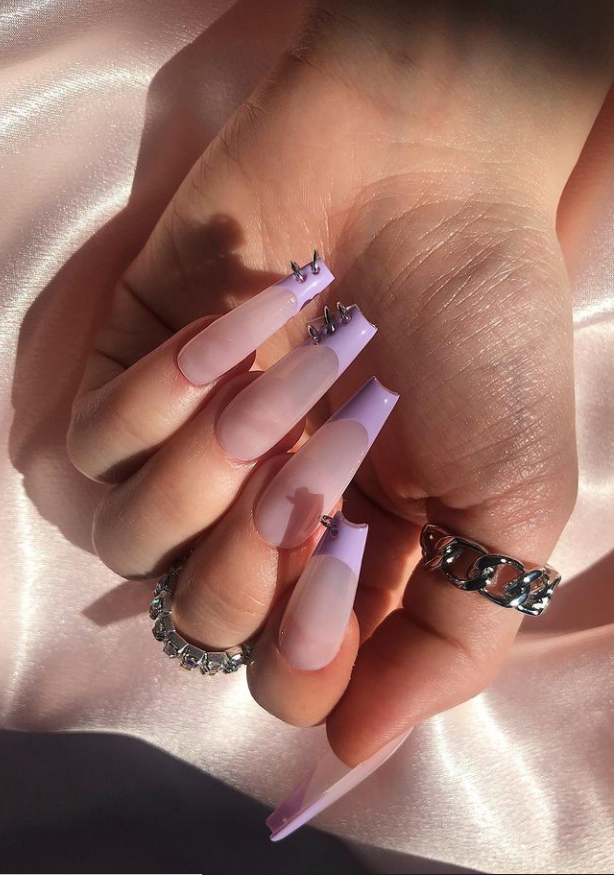 A longer length really accentuates the ballerina shape as well as the ombré effect, so give it a try if you can put up with them (and by "put up with them," I mean learn a new way of opening everything).
French tip coffin nails with butterflys on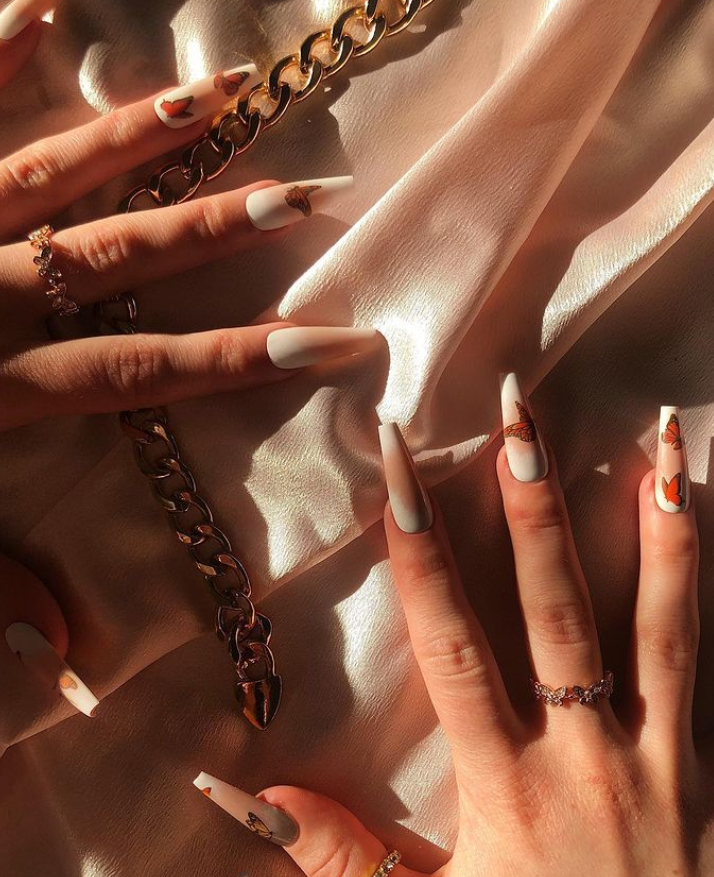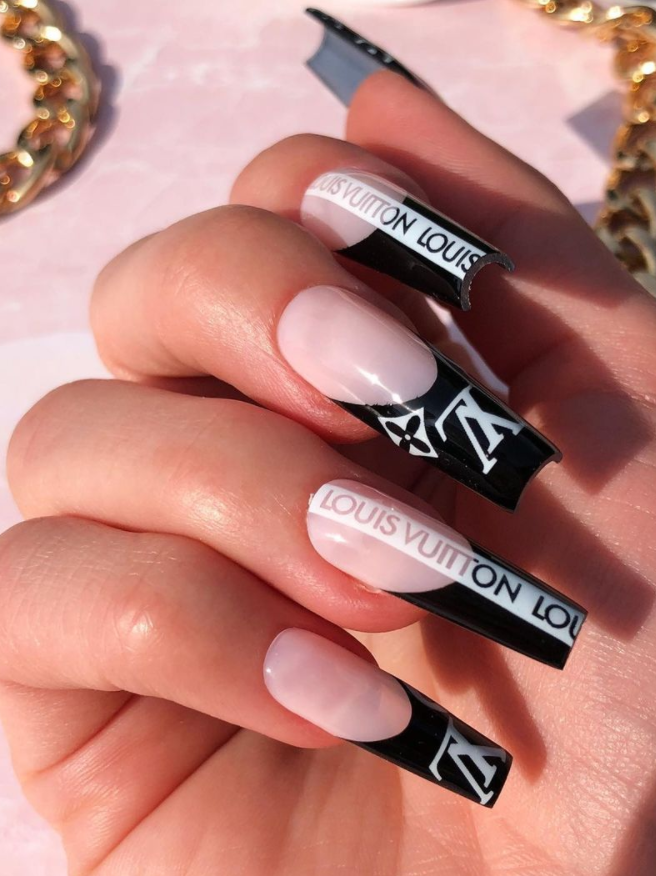 French tip coffin nails with cheery shape!
Here we have long coffin nails with the nude base color and white tips. Each nail is also decorated with fun cherry pattern! The cherries were created with green polish and red rhinestones. You can buy red rhinestones online and you will need a very thin brush to paint the green art.
Short french tip coffin nails
So you prefer your nails a little shorter. All good! The tapered shape still adds an elongated look to the fingers no matter the length, and a minimal design like this one looks good on all sizes too.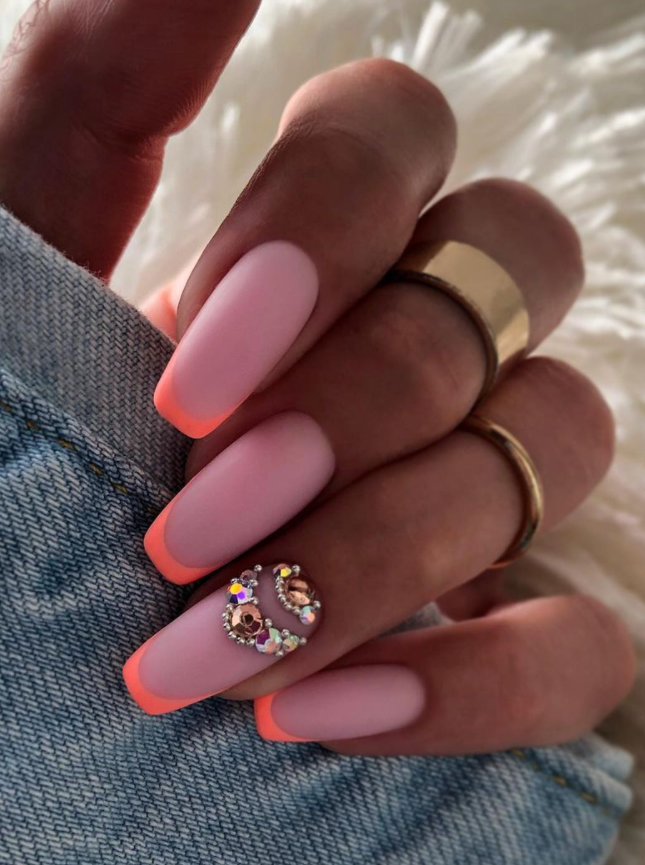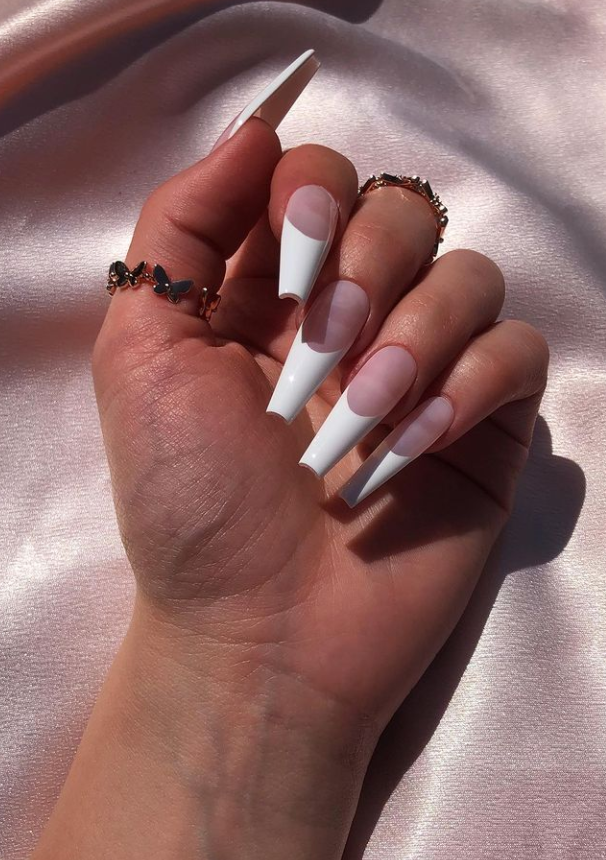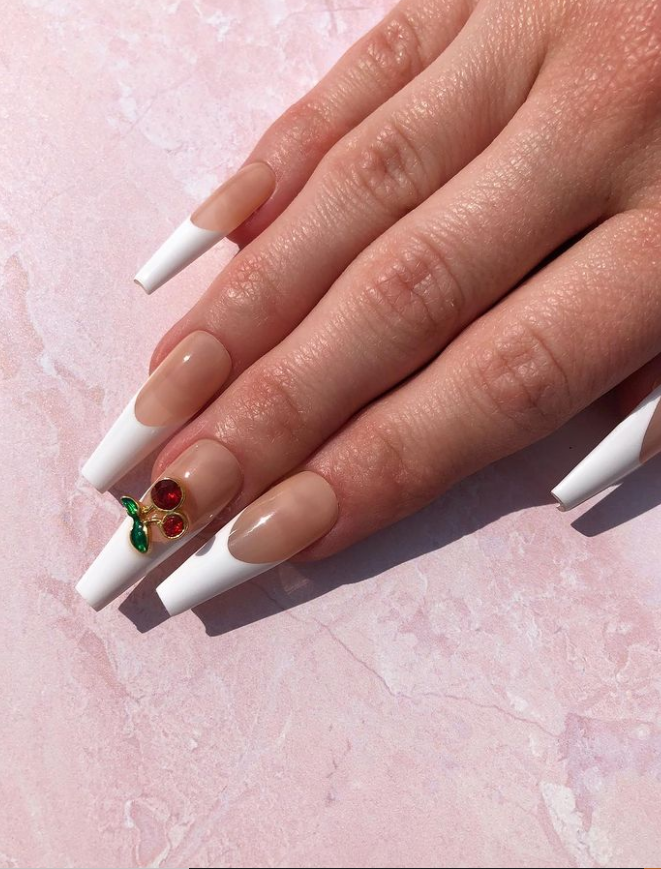 This look is a subdued pink-to-blue ombré by day and a poppin' neon blue by night. Nails this good deserve to be seen in the dark.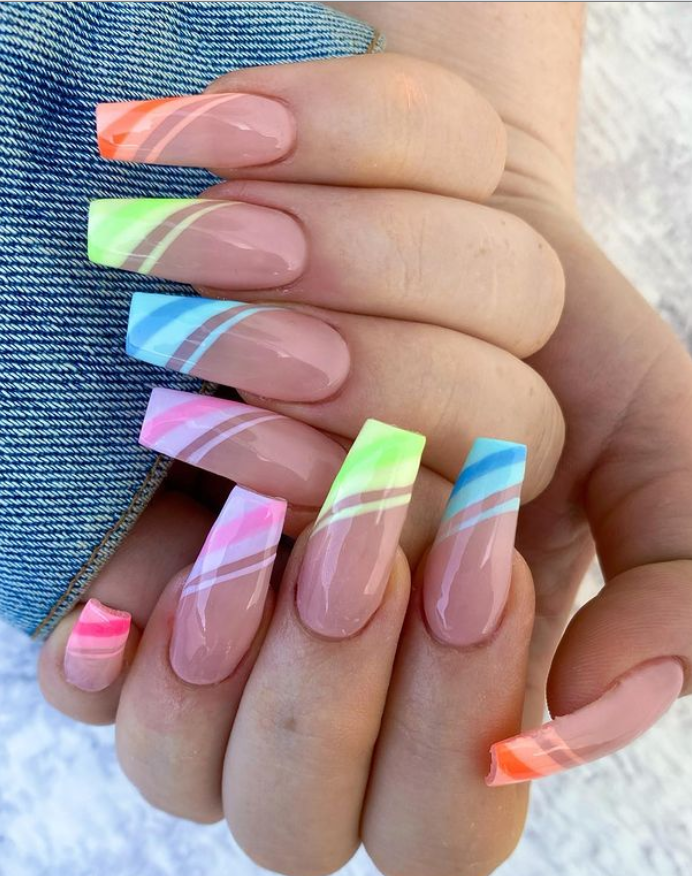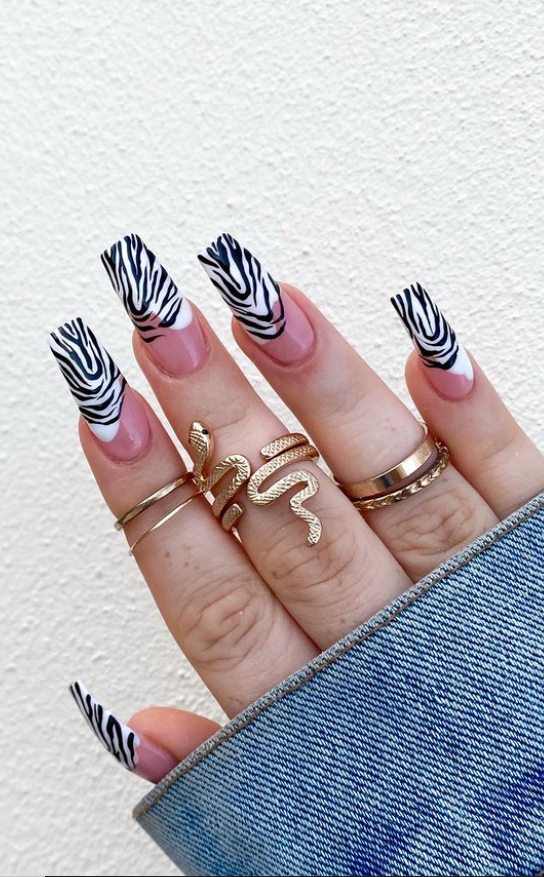 we have a super glam french tip look to show you. The nails are nude with beautiful butterfly. The sparkles, nude and rose gold nail colors and glitter look stunning together. Nails like these will be perfect for a special occasion such as a wedding.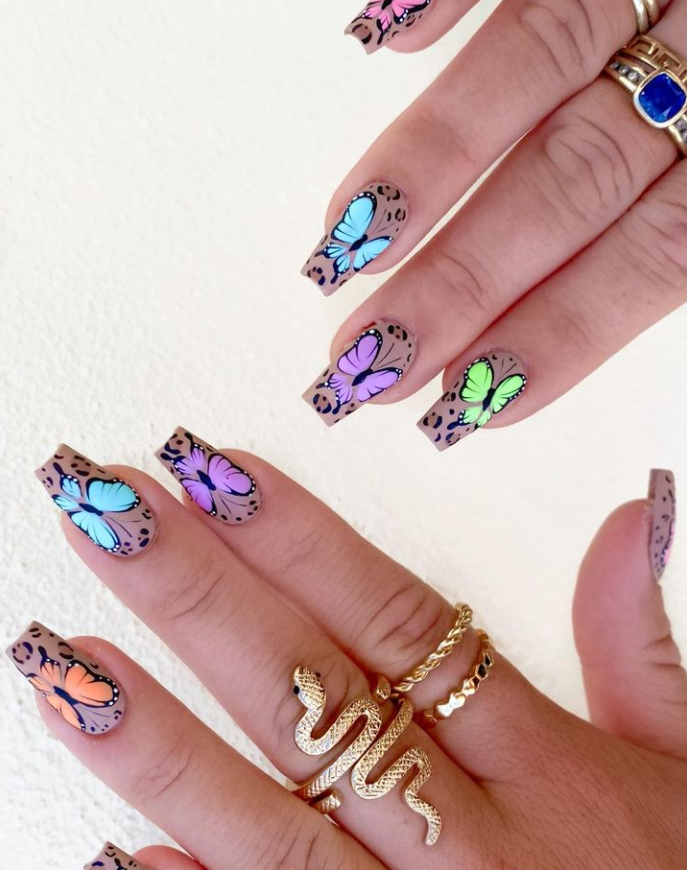 Rainbow acrylic coffin nails with French tip nails shape
Leopard french tip coffin nails
Gel coffin nails design for French tip shape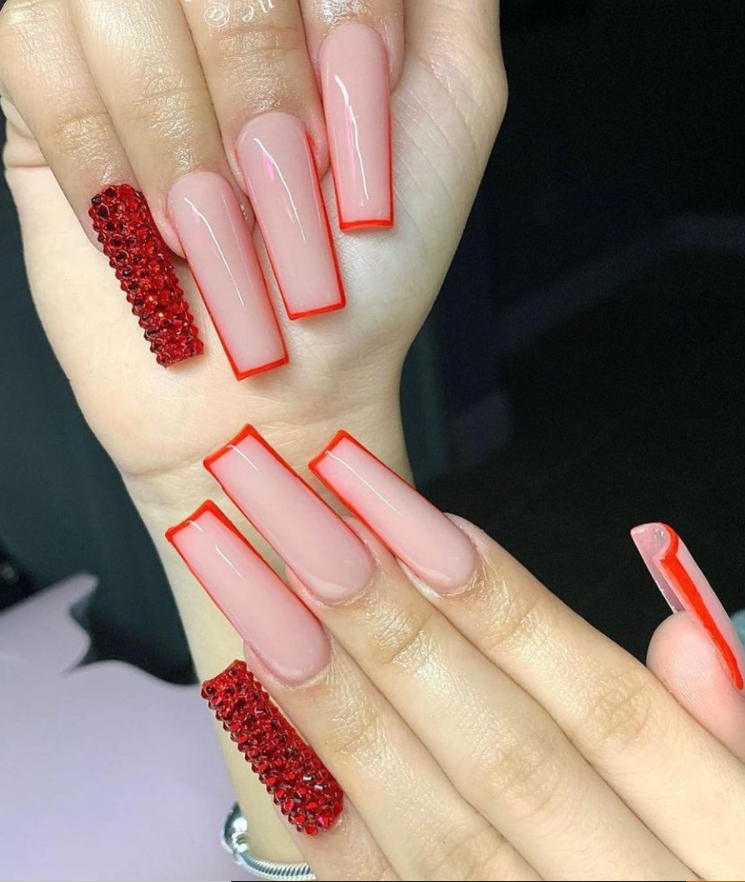 Floral french tip coffin nails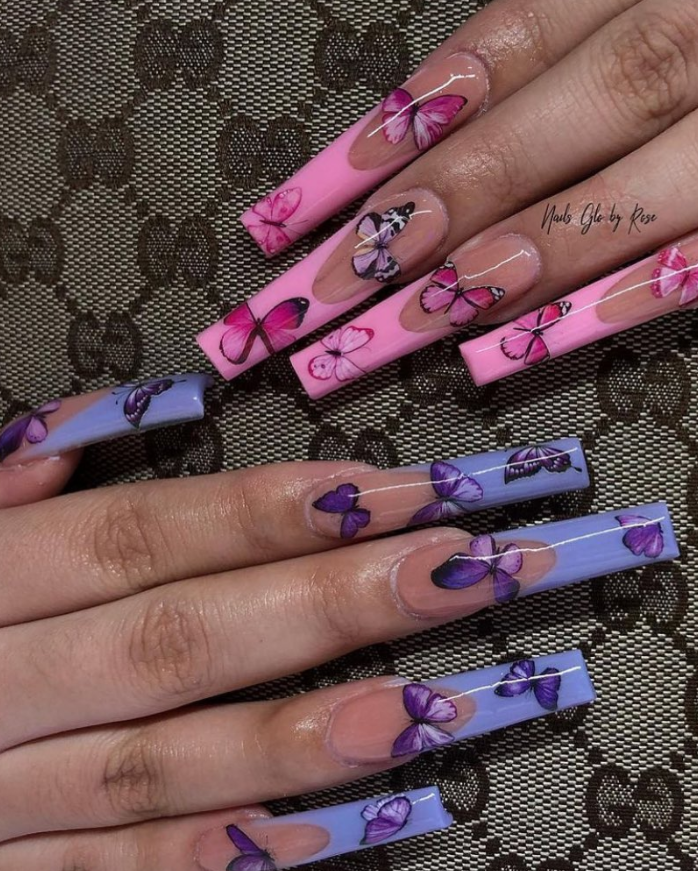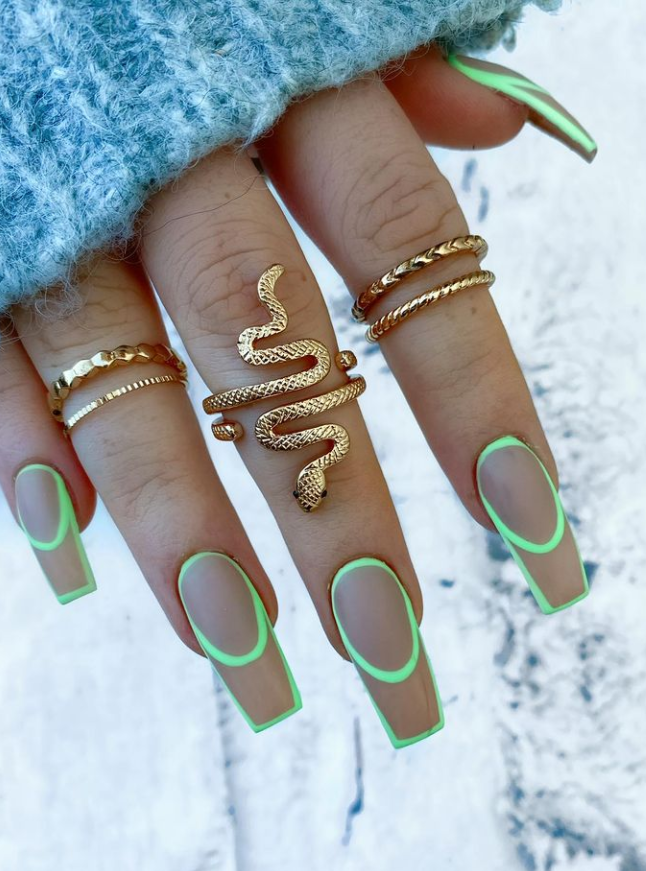 Heart french tip coffin nails to show your romance