Ponytail hairstyles are known to be practical, but they can also be sexy. Sweeping strands away from the face but letting lengths hang free gives a youthful yet polished effect. The style is easily adaptable for black hair, shorter, hair, or fine hair. If you're looking for a modern take on the updo, look no further.
Everyone loves ponytails. They are quick, easy and convenient to wear. However, getting into a ponytail rut can be disappointing. First of all, you may find you look too plain and show no creativity. But what is even worse, ponytails can potentially damage your hair. Let's see how you can minimize the stress of the old, good ponytail. Check these do's and don'ts.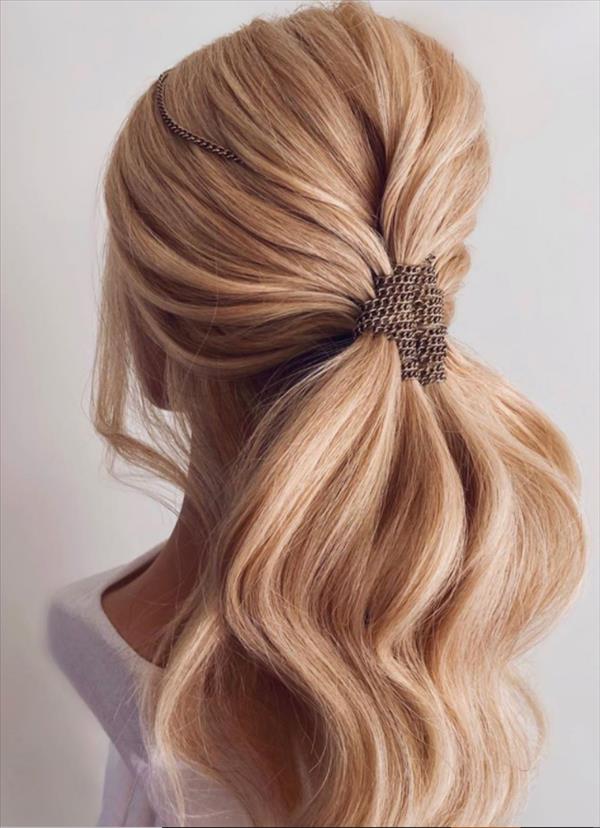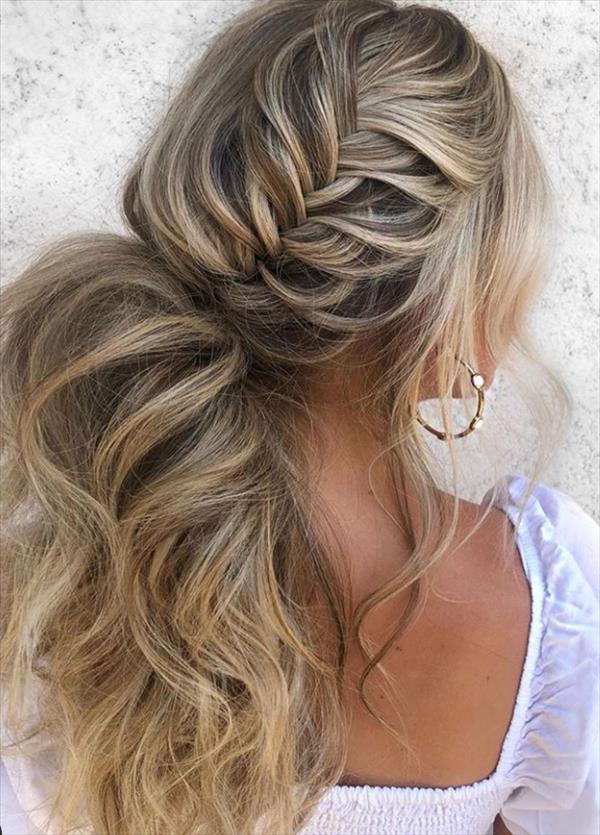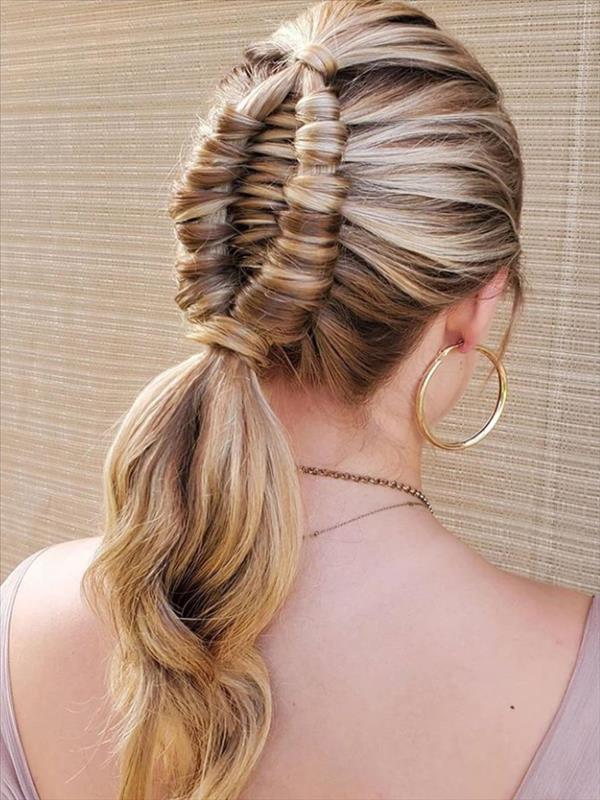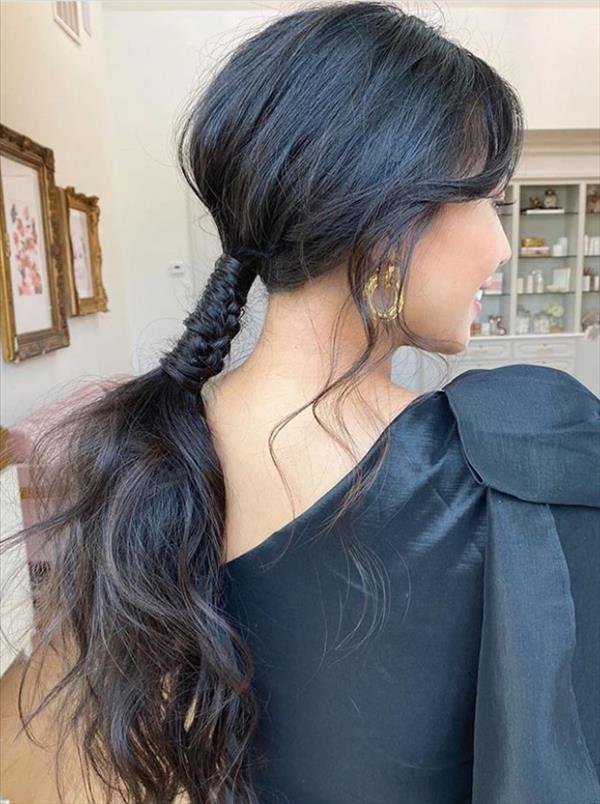 Women whose hair is long and thick often complain that a high ponytail gets saggy and doesn't last. If this is your problem too, a way out is to make two ponytails that look like one. Simply divide your hair into two sections, like you'd do for a half updo. Make a ponytail from the lower half first. Next, tease the top section and pull it back to cover the lower ponytail. Secure the two ponytails together with another band. Optionally separate the top ponytail in two halves, lift the top one and add a small clip to the base for added volume. Cover with the top half to hide the small clip. Add a hair wrap.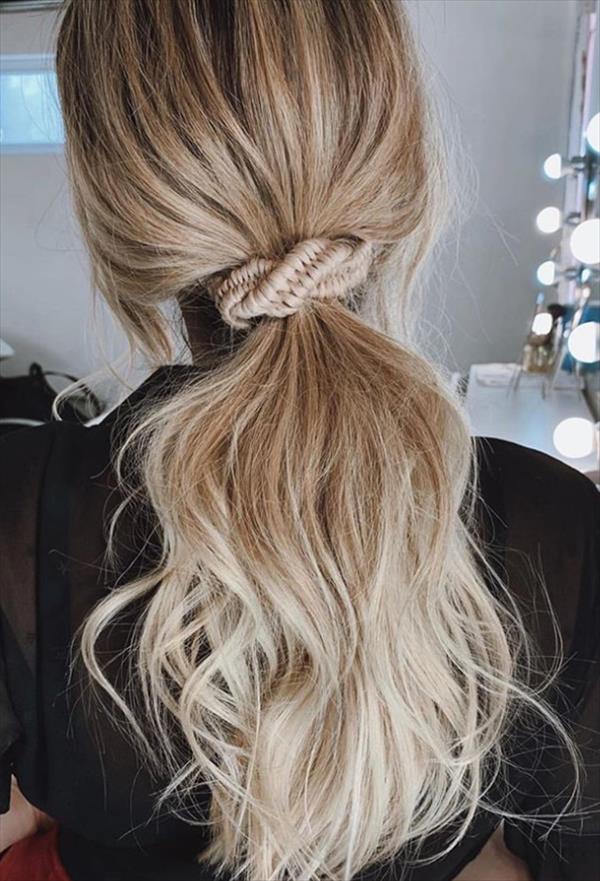 Low loose ponytail. Tight ponytails may be good for activities, but they are also stressful for your strands and scalp. A low pony tied off a few inches below the nape of your neck looks relaxed and modern. You can do it for straight or textured hair, layered or one-length cuts.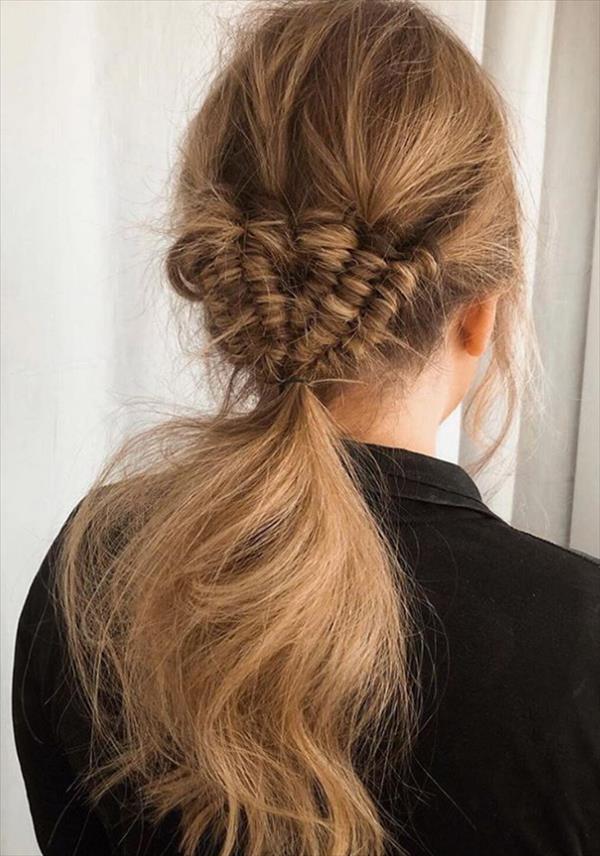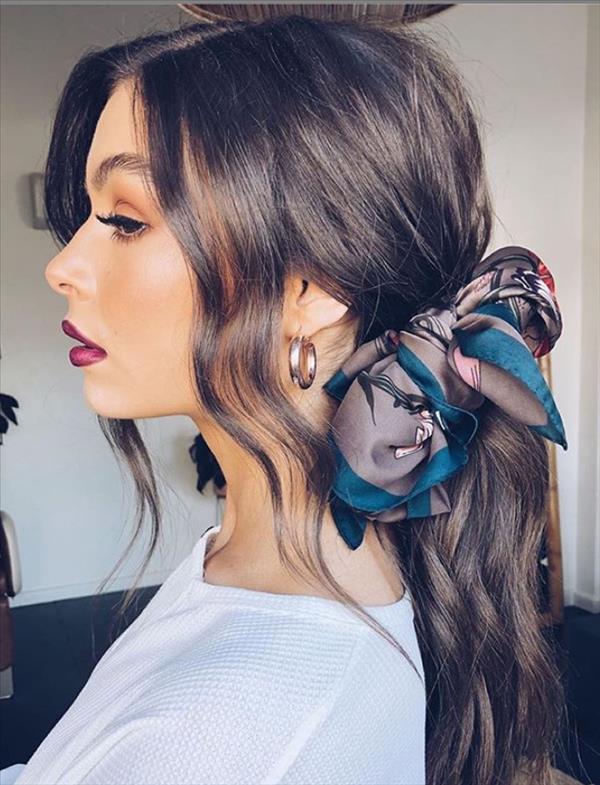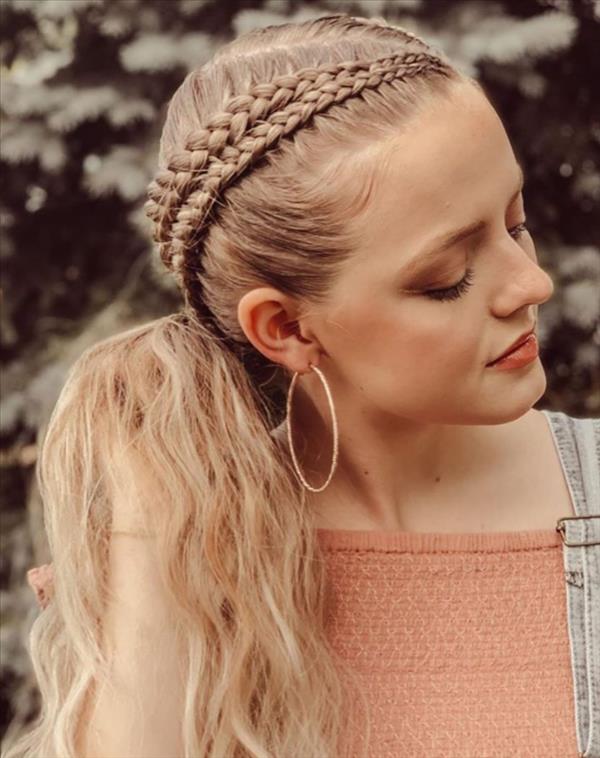 Wrapped ponytail. Well, wrapped ponytails are nothing new under the sun, but you can experiment with the wraps and get new takes on the old pony. Try to leave a section you'll use for the wrap out of your ponytail and twist it before actually wrapping around the base of your pony. This one works best with a low ponytail.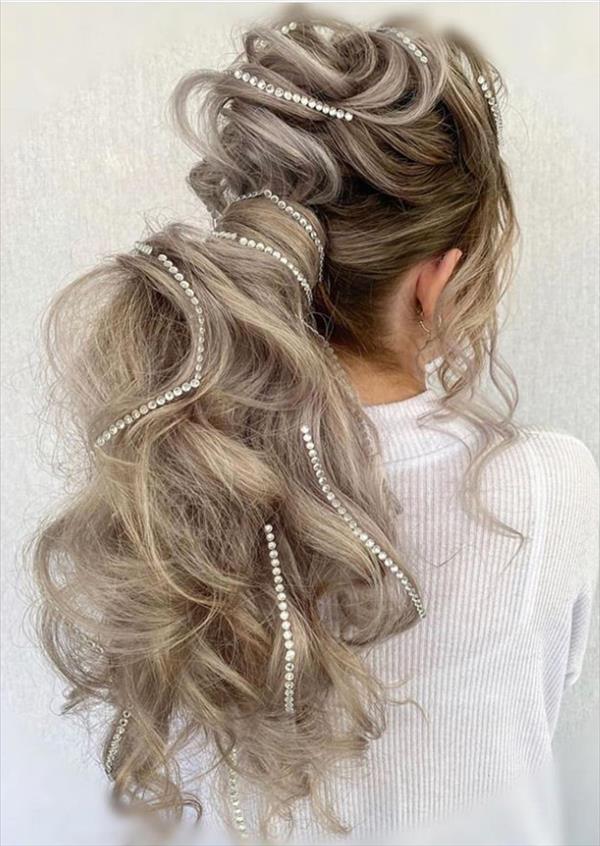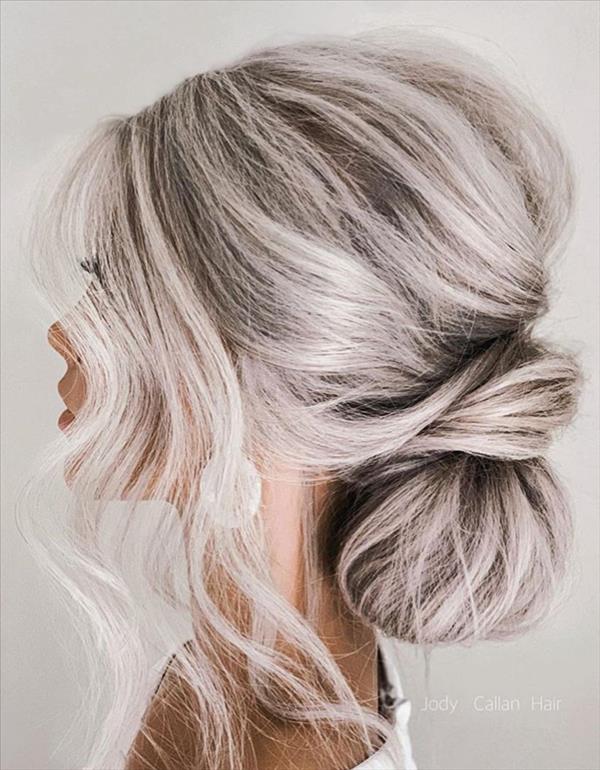 This hairstyle is best for thick hair; if your hair is fine, add bulk with weave. Curl strands with a conical curling iron, then brush into a high ponytail. This is a perfect contemporary option for a wedding or a pretty look for a night on the town.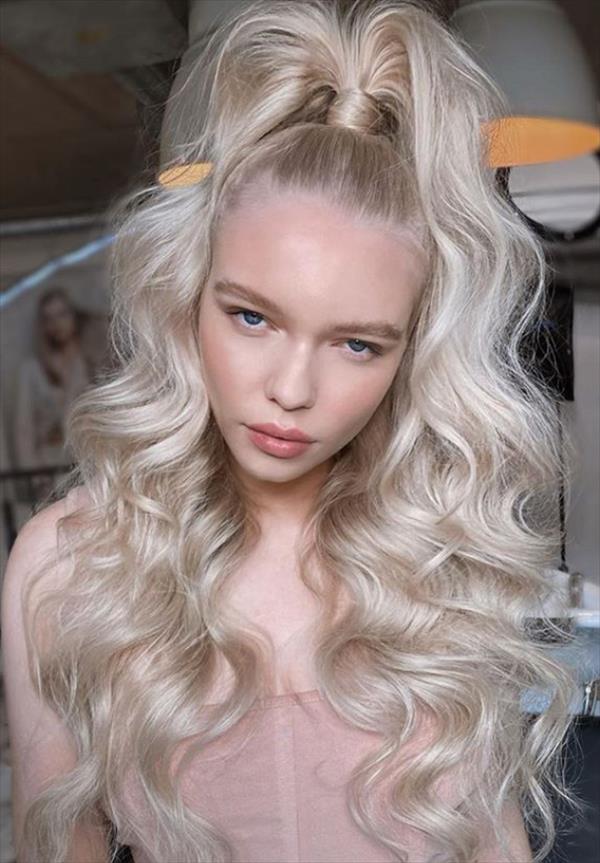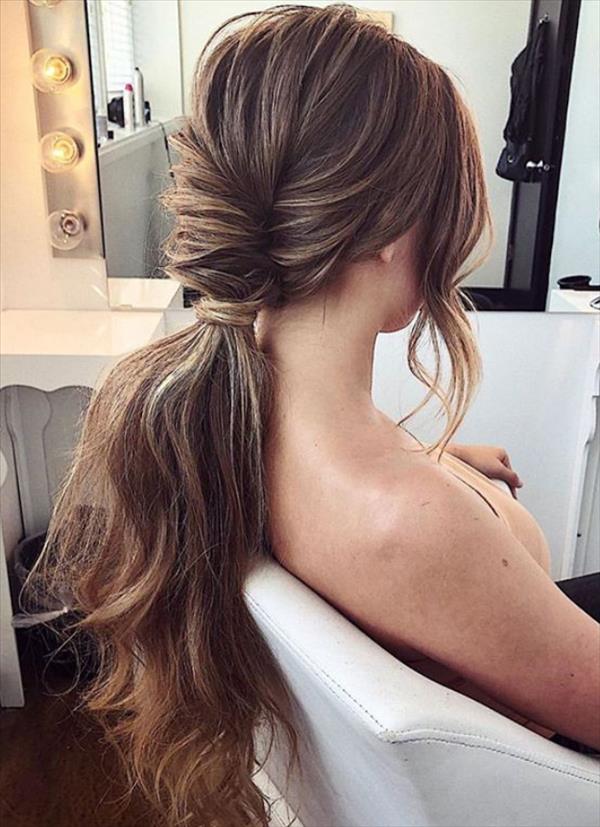 Some ponytail styles are best suited for the gym, but this one is special enough for a date night. To style, begin with a low ponytail, leaving two strands out for ties. A few inches down from the base, tie the hair off and gently pull at the tied section to make a bubble. Repeat a few times.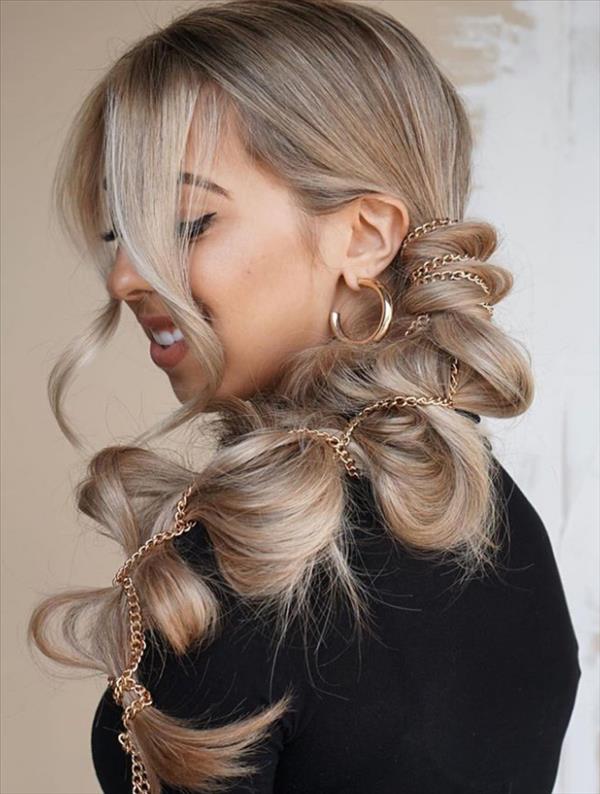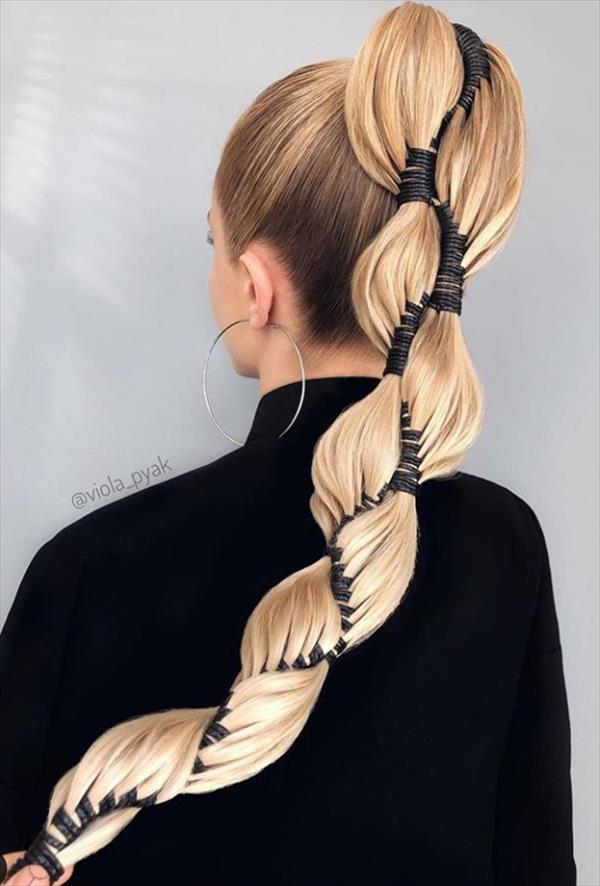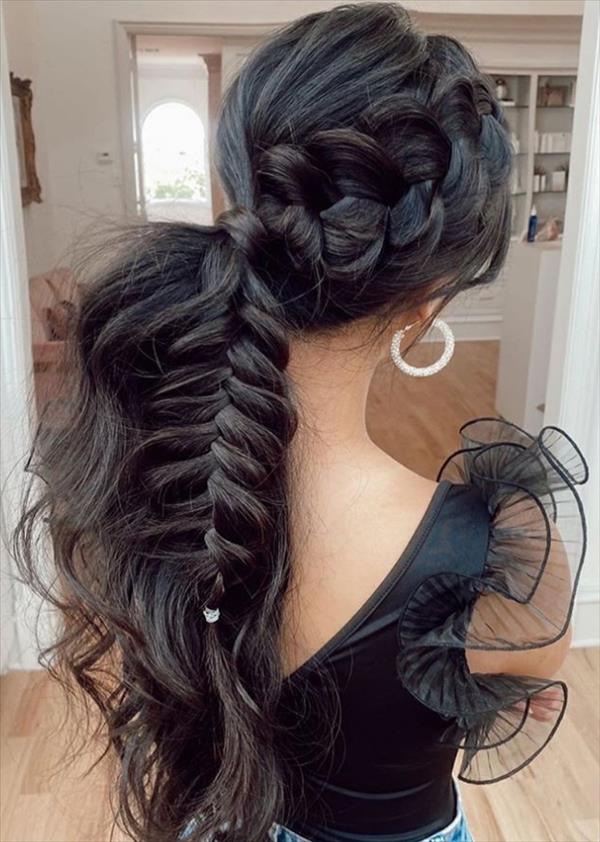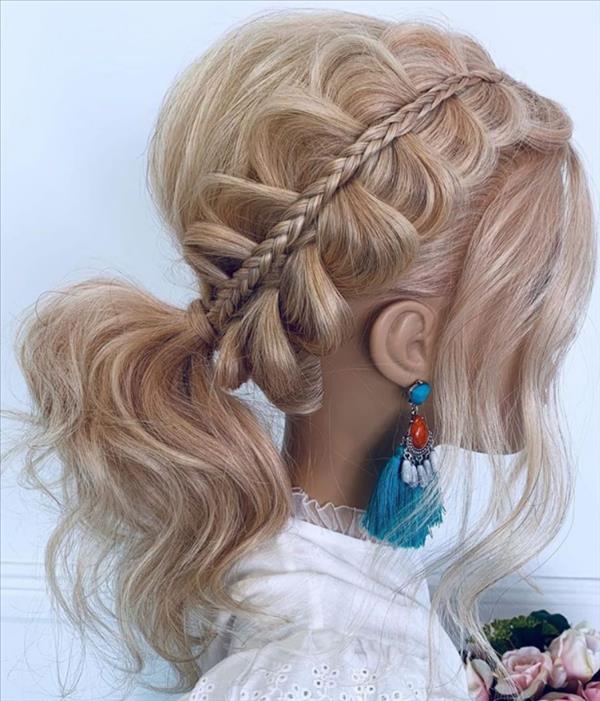 Ponytail with crimped sections. A crimping iron is good to add texture to your basic pony. Don't crimp all the hair though, rather throw in a few crimped sections here and there, or crimp only the roots, leaving the lengths straight.