Today We'd love to share 20+ lovely and romantic Valentine's day coffin nails design perfect for 2023. Valentine's Day is a holiday that is all about love and affection. While flowers and chocolates are classic gifts, some people like to go the extra mile to show their love and appreciation for their partner. One way to do this is by getting a unique manicure or pedicure; coffin nails are perfect for a Valentine's Day look.
Coffin nails, also known as ballerinas, are long, almond-shaped nails that taper to a point at the end. They are called "coffin" nails because the shape resembles a coffin. Coffin nails are a popular choice for special occasions because they are elegant and sophisticated and can be decorated with various designs and colors.
For Valentine's Day, wear classic red nail polish or get creative with pink and white heart designs or glitter accents. You could also add some sparkle with rhinestones or other decorative elements.
Perfect Valentine's day nails 2023
If you're unsure what design to choose, you could ask your nail technician for suggestions or look for inspiration on social media or nail art blogs. No matter your design, coffin nails are a great way to show off your love and appreciation on Valentine's Day. So why not give them a try and make this holiday even more special?
More inspiration for Valentine's Day
1. Red kiss print nails for Valentine's Day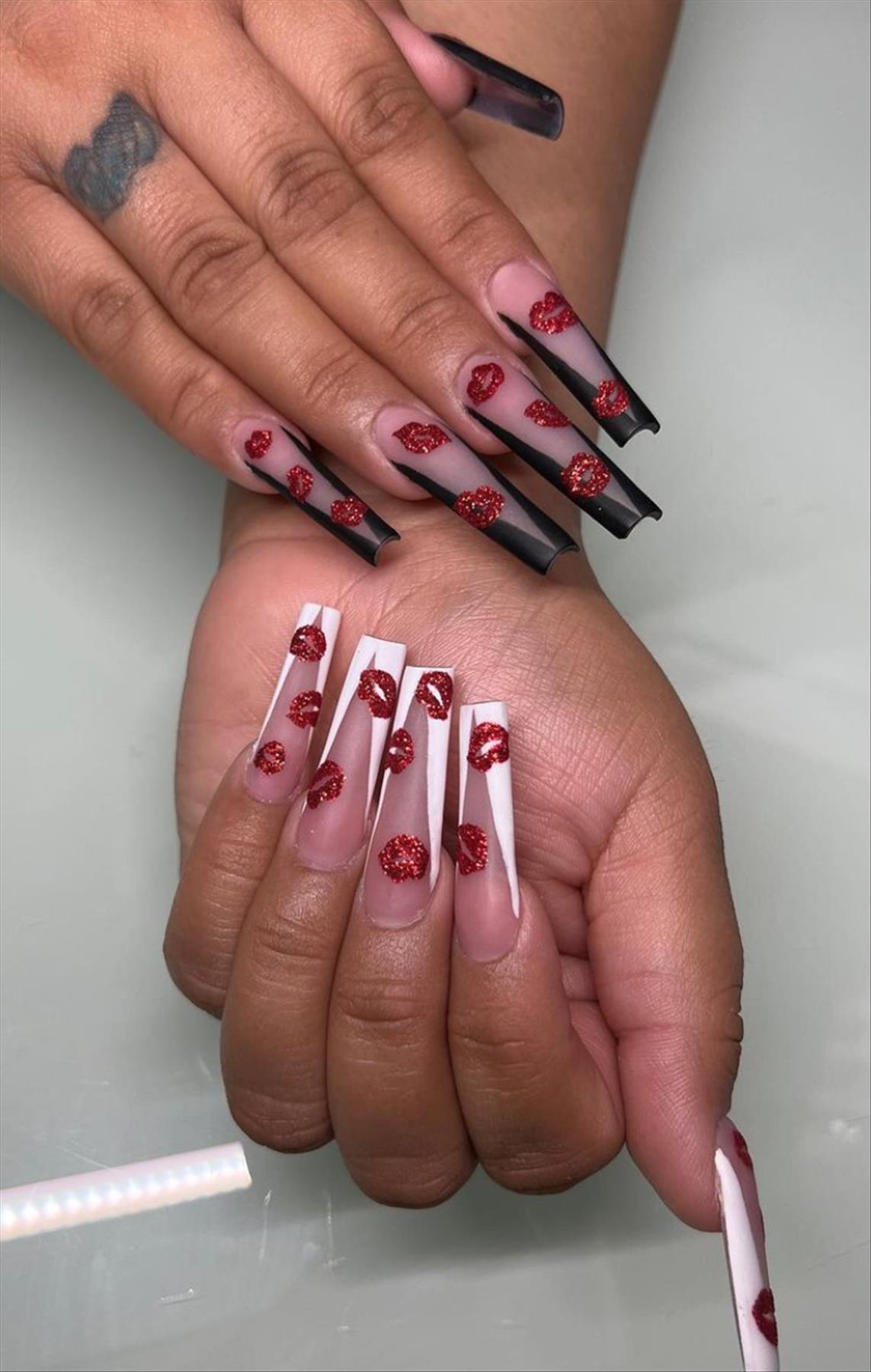 2. Red Valentine's day coffin nails
One popular option for Valentine's Day nails is a classic red polish. Red is a color that is often associated with love and passion, so it's a perfect choice for a holiday. Depending on your preference, you could go for a bold, bright red or a more subtle, deep red.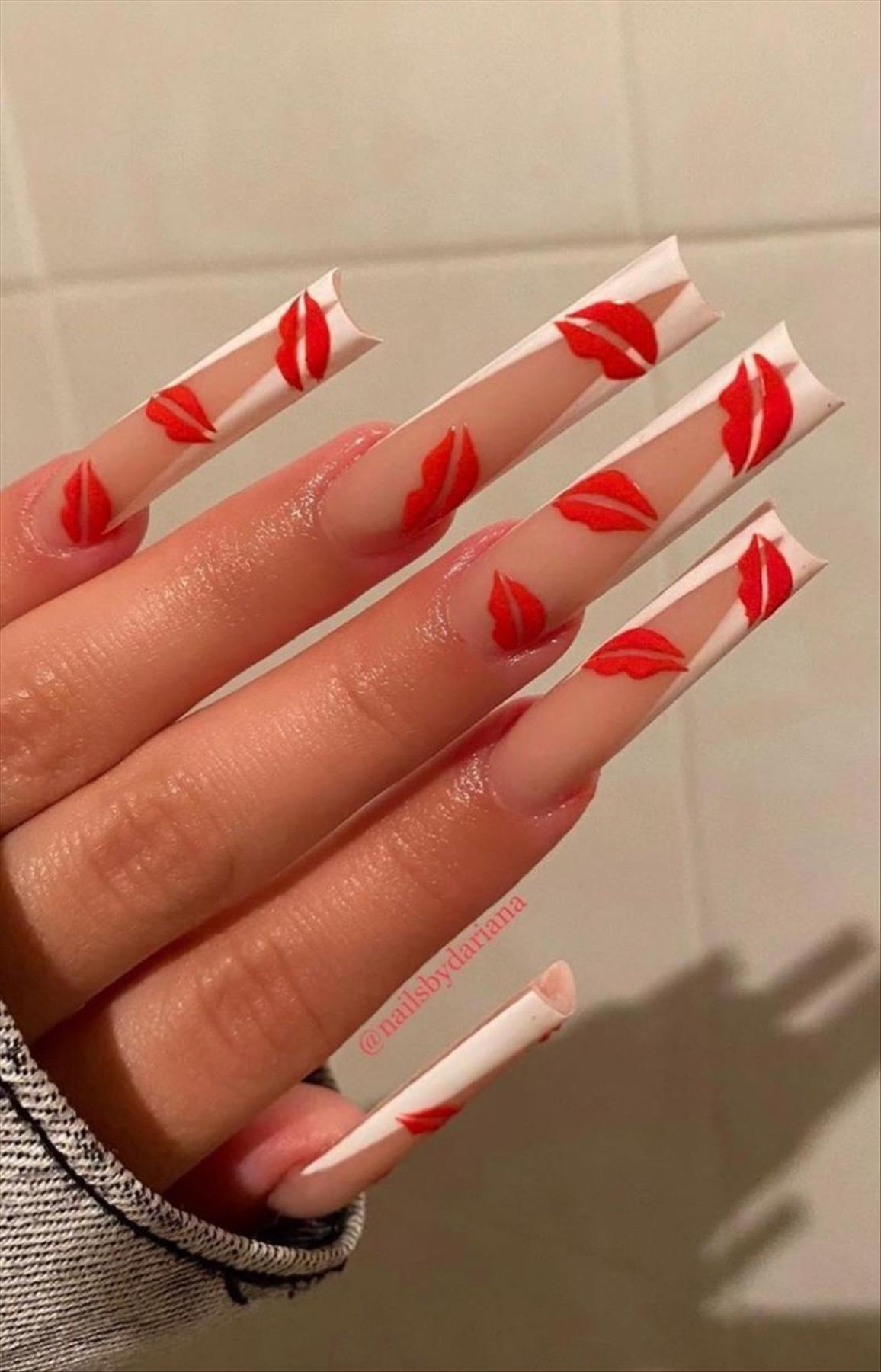 3. Red V-tip coffin nails for Valentine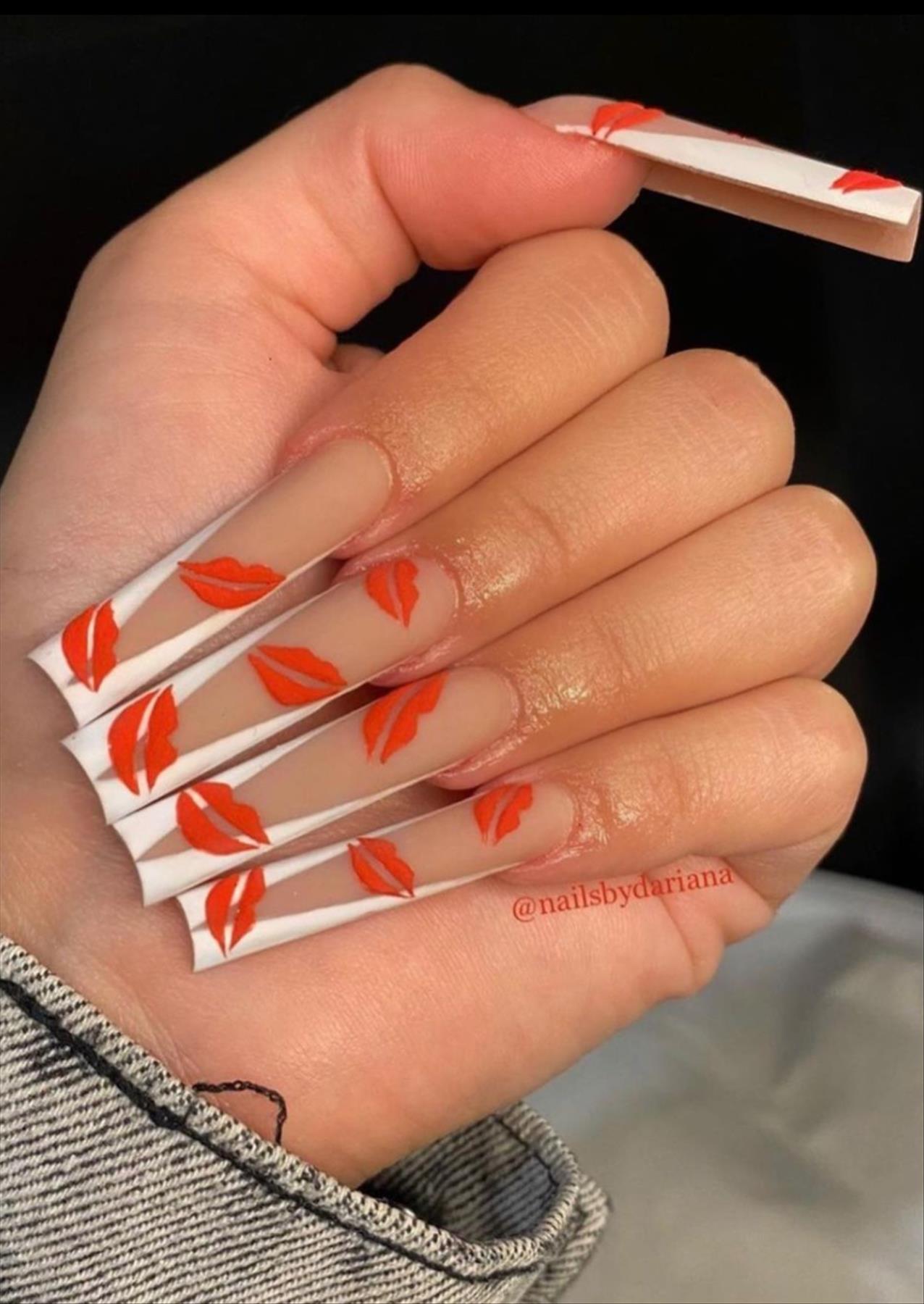 4. pink heart valentine's day manicures
If you want to add some extra flair to your Valentine's Day nails, you could try adding some designs or accents. Heart shapes are a popular holiday choice; you could either paint them on yourself or use stickers or other decorative elements. Glitter is another option that can add some sparkle to your nails.
5. Heart print nails ideas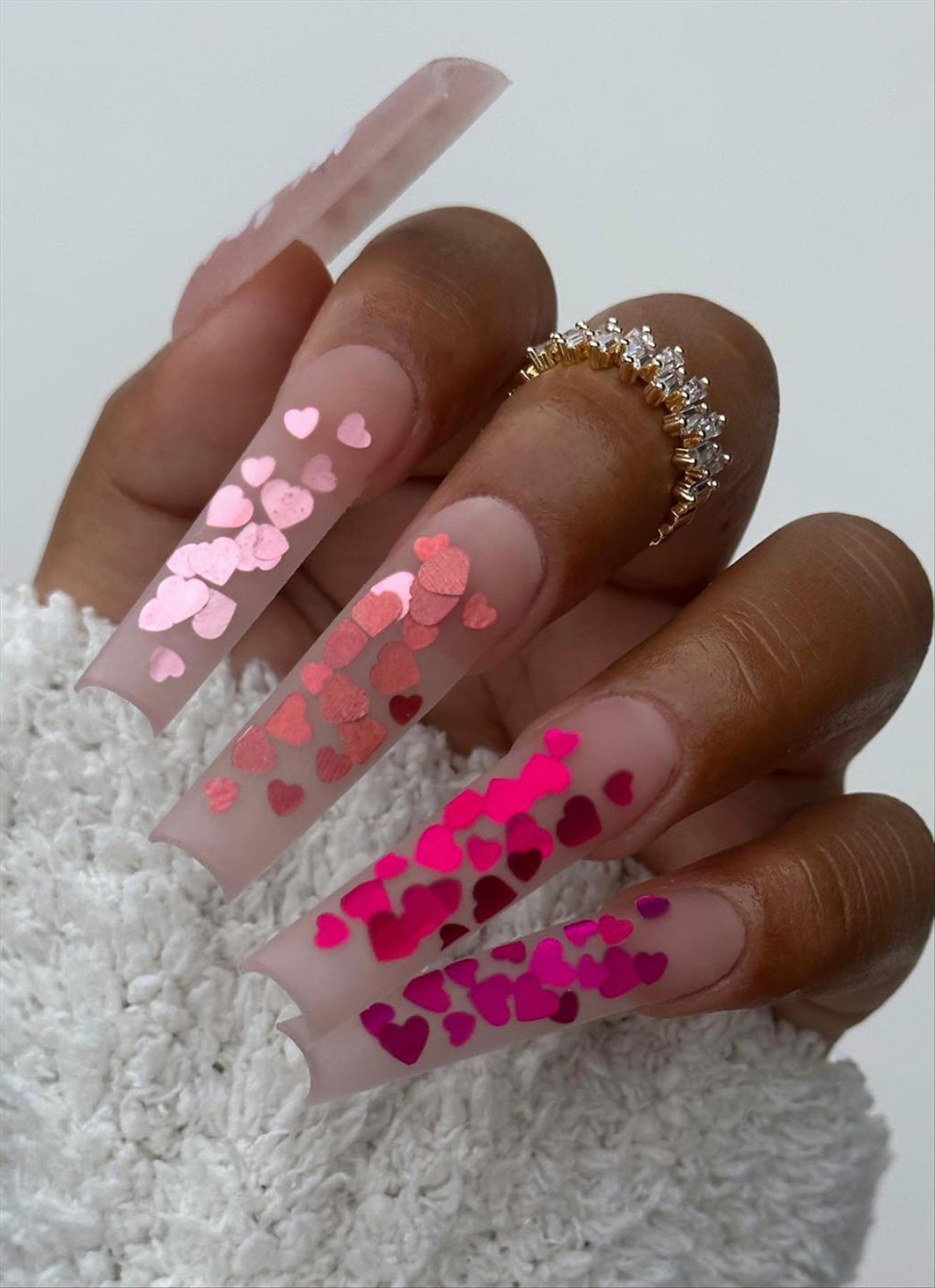 6. Gel long Valentine's day nails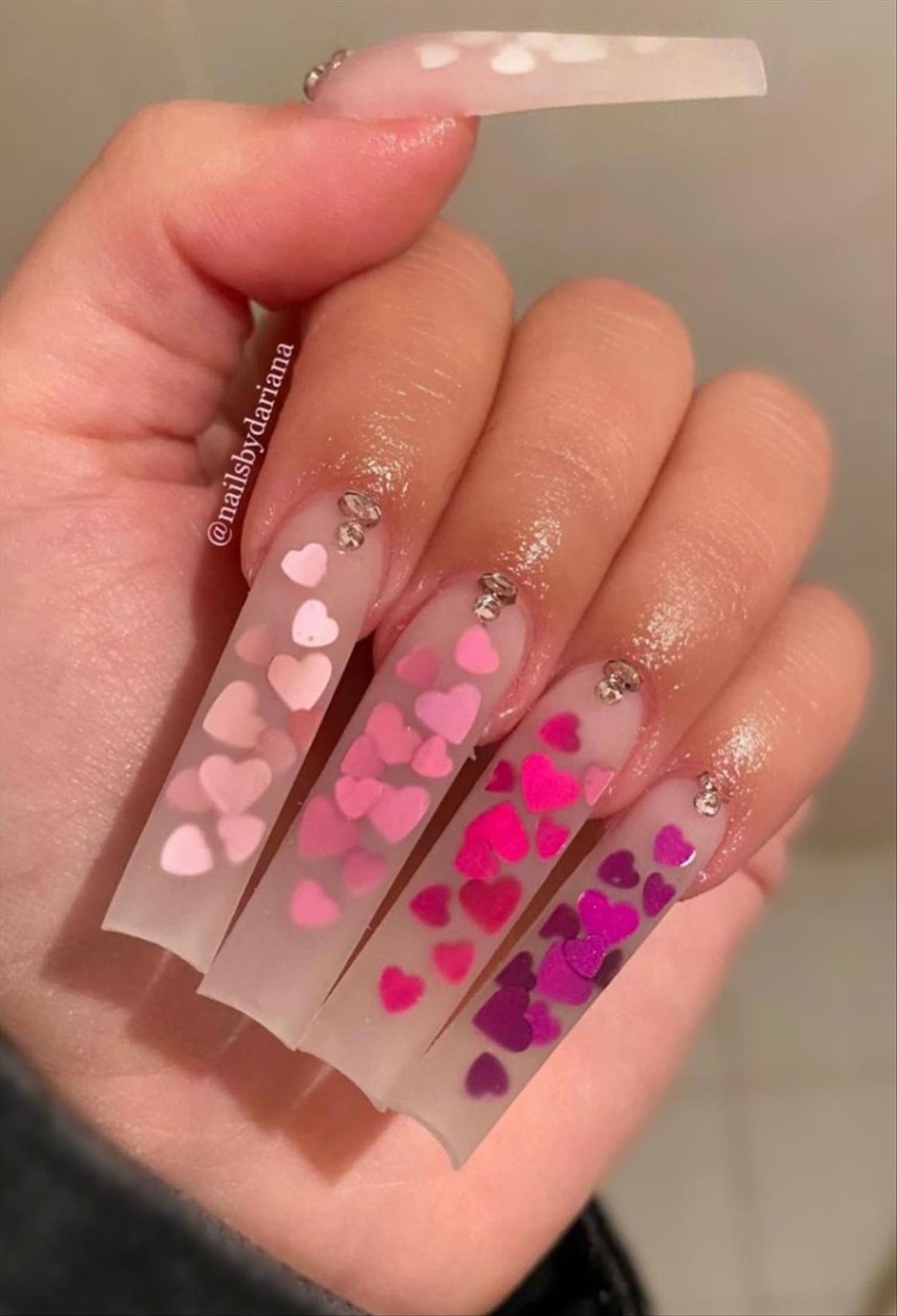 7. Valentine's day acrylic nails 2023
8. Matte pink Valentine's day manicure with rhinestones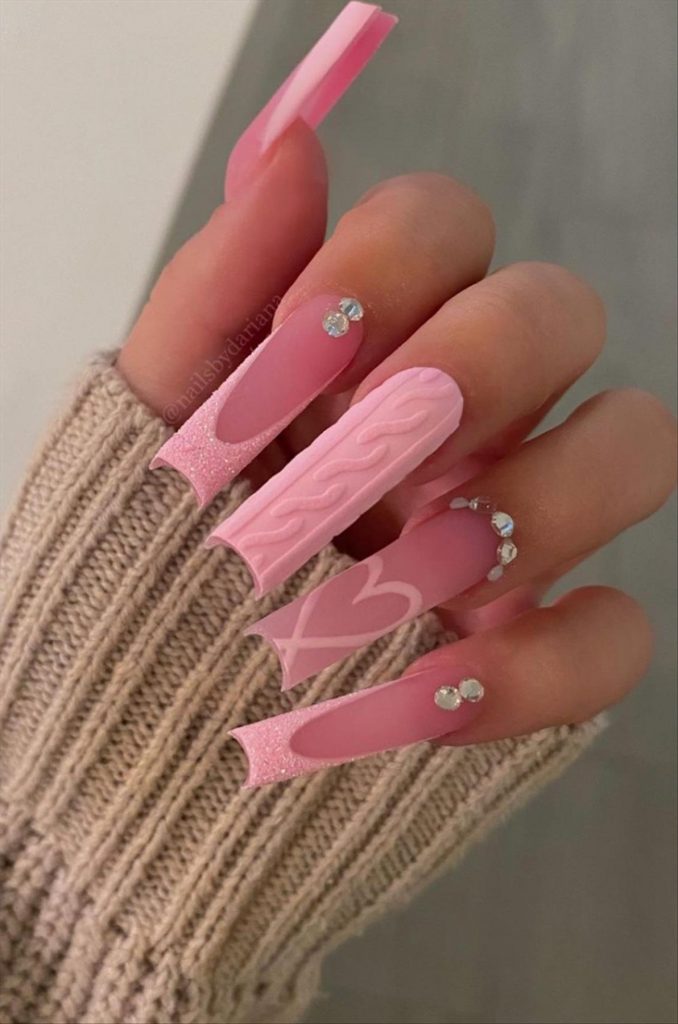 9. Pink French tip coffin nails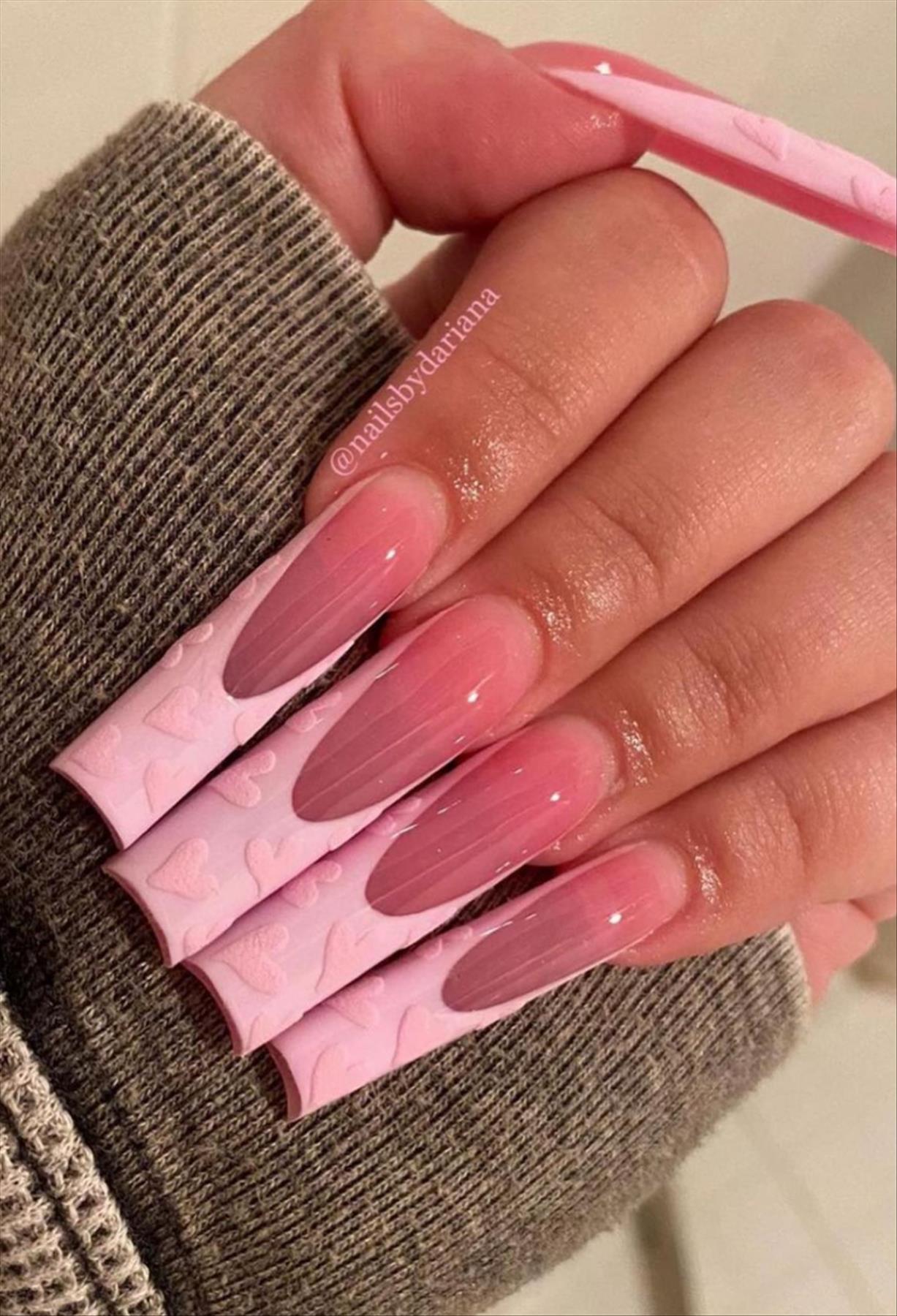 10. sparkly valentine heart nails art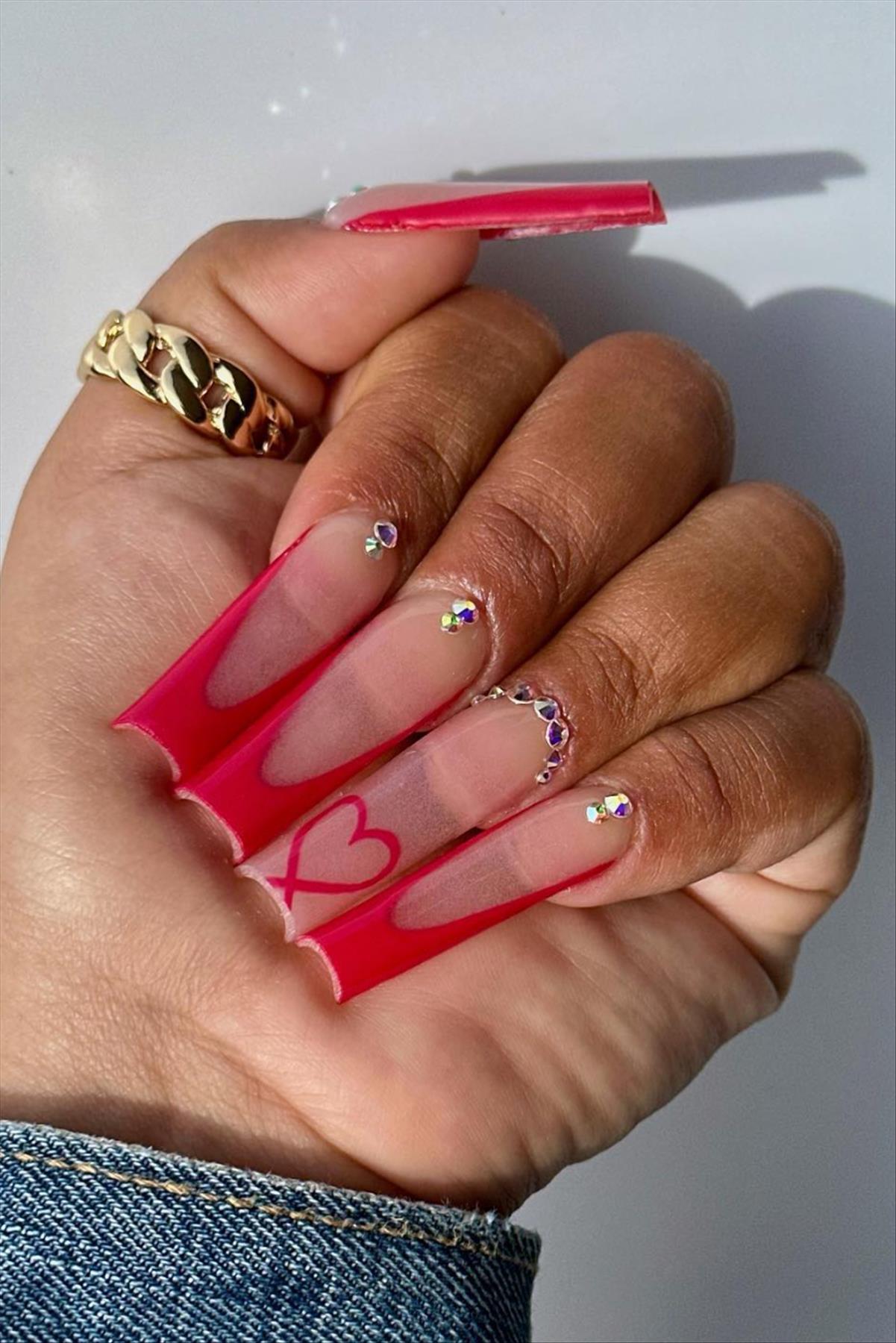 11. white heart coffin nails
12. Nude heart valentine's day mani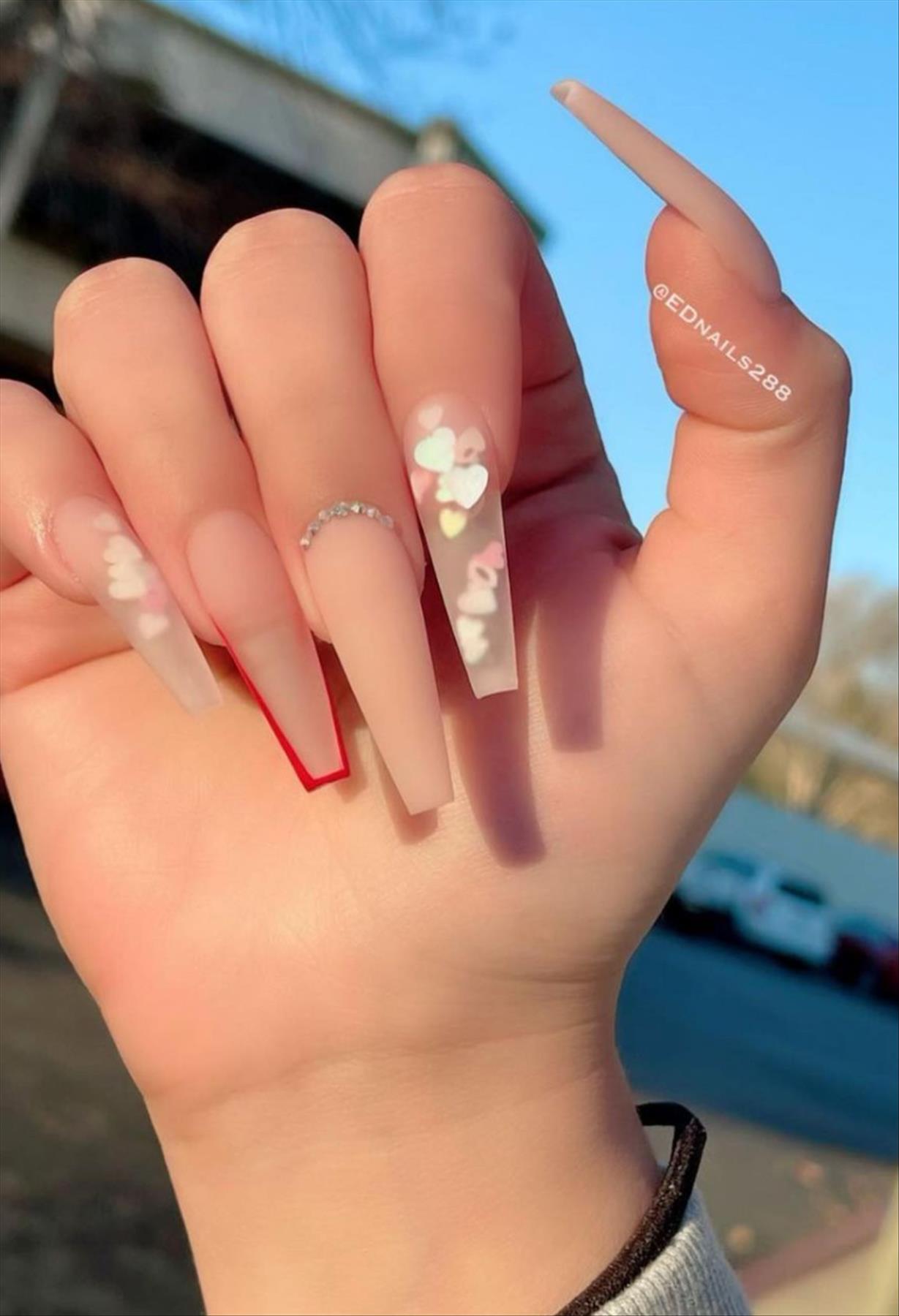 13. milky white Valentine nails with heart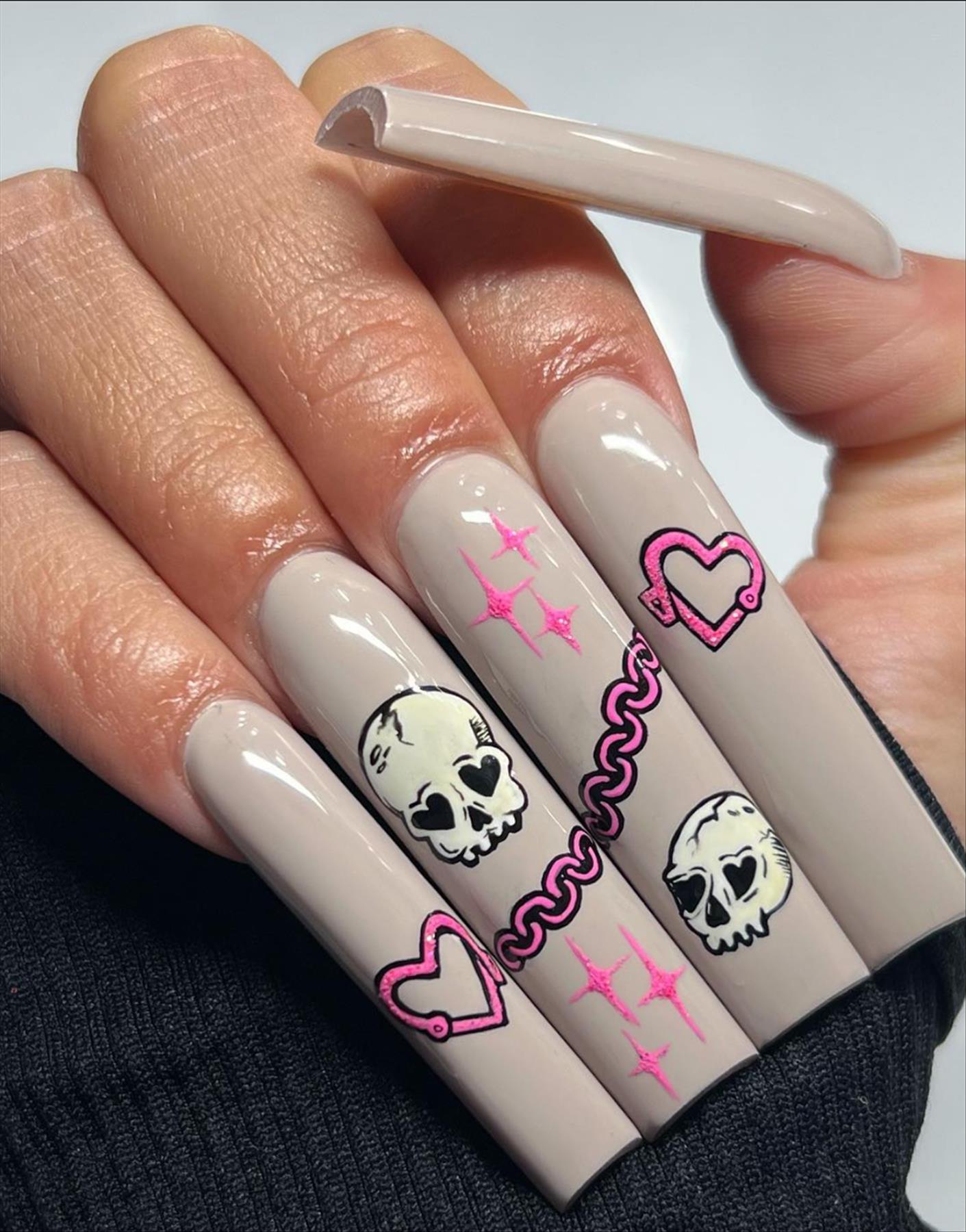 14. black and white heart nails
15. short red heart coffin nails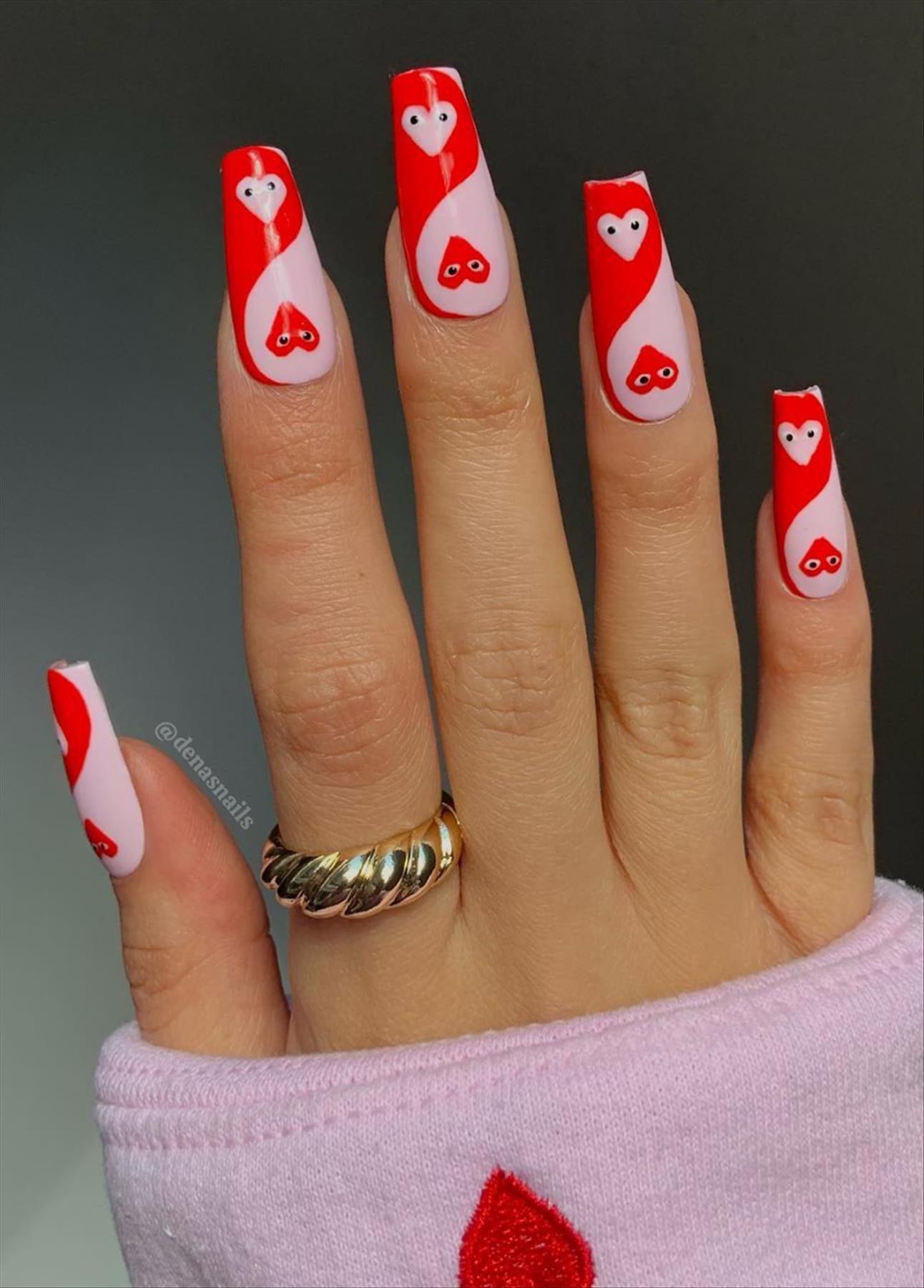 16. love print valentine's day manis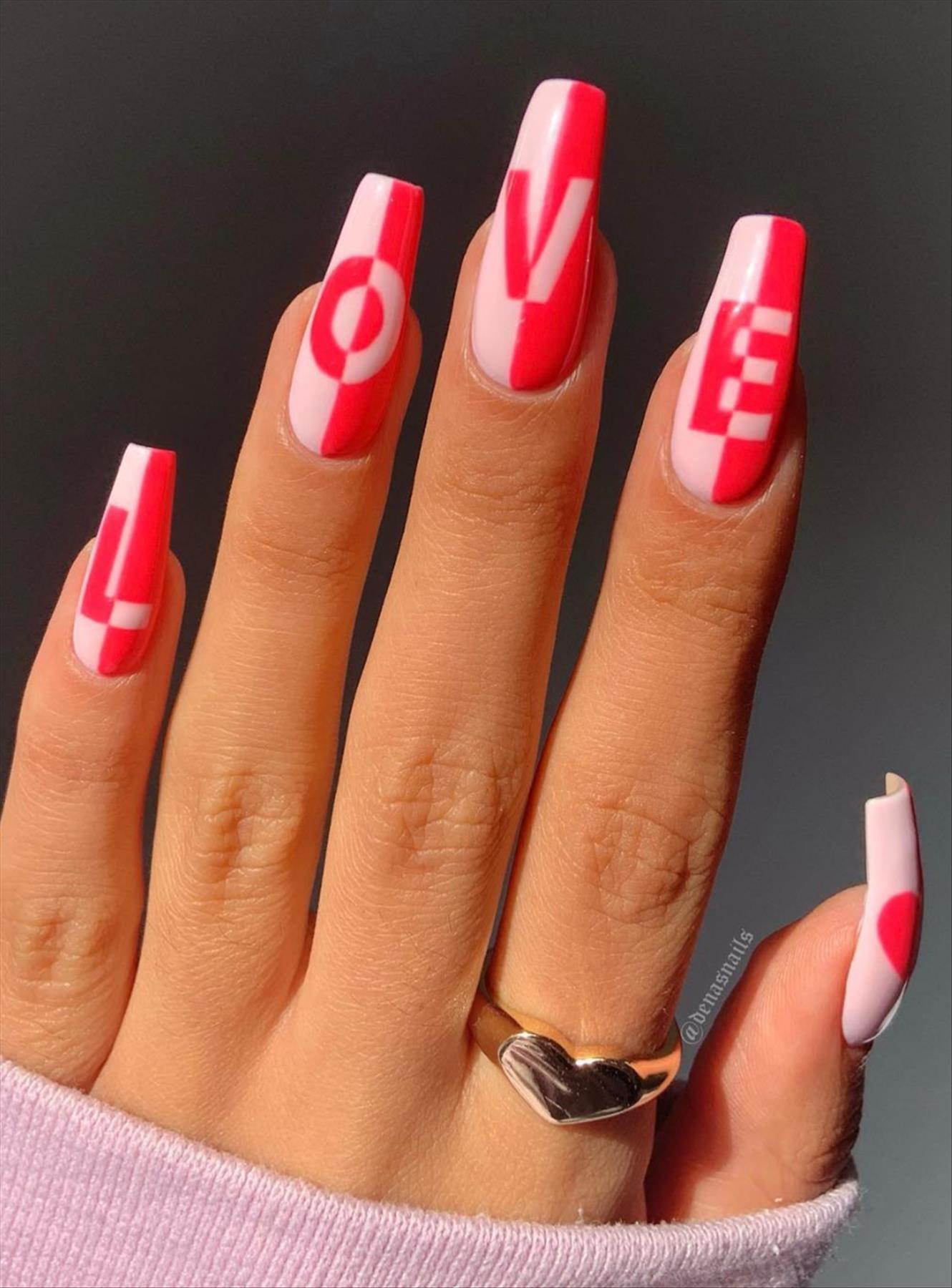 17. pink and red heart nails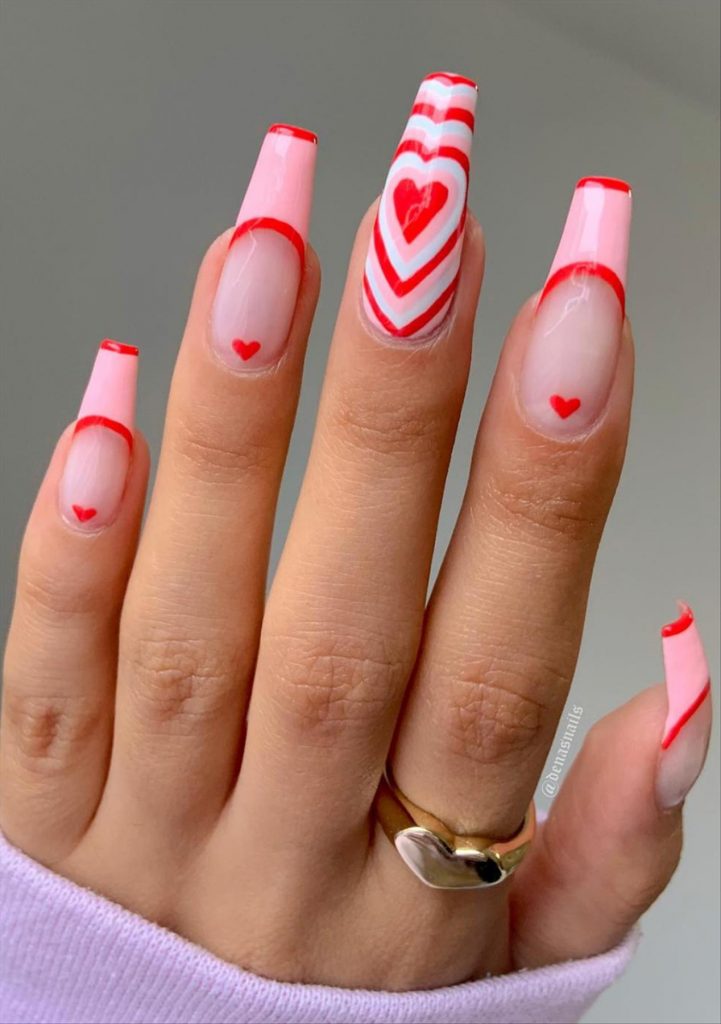 18. glitter red coffin nails with heart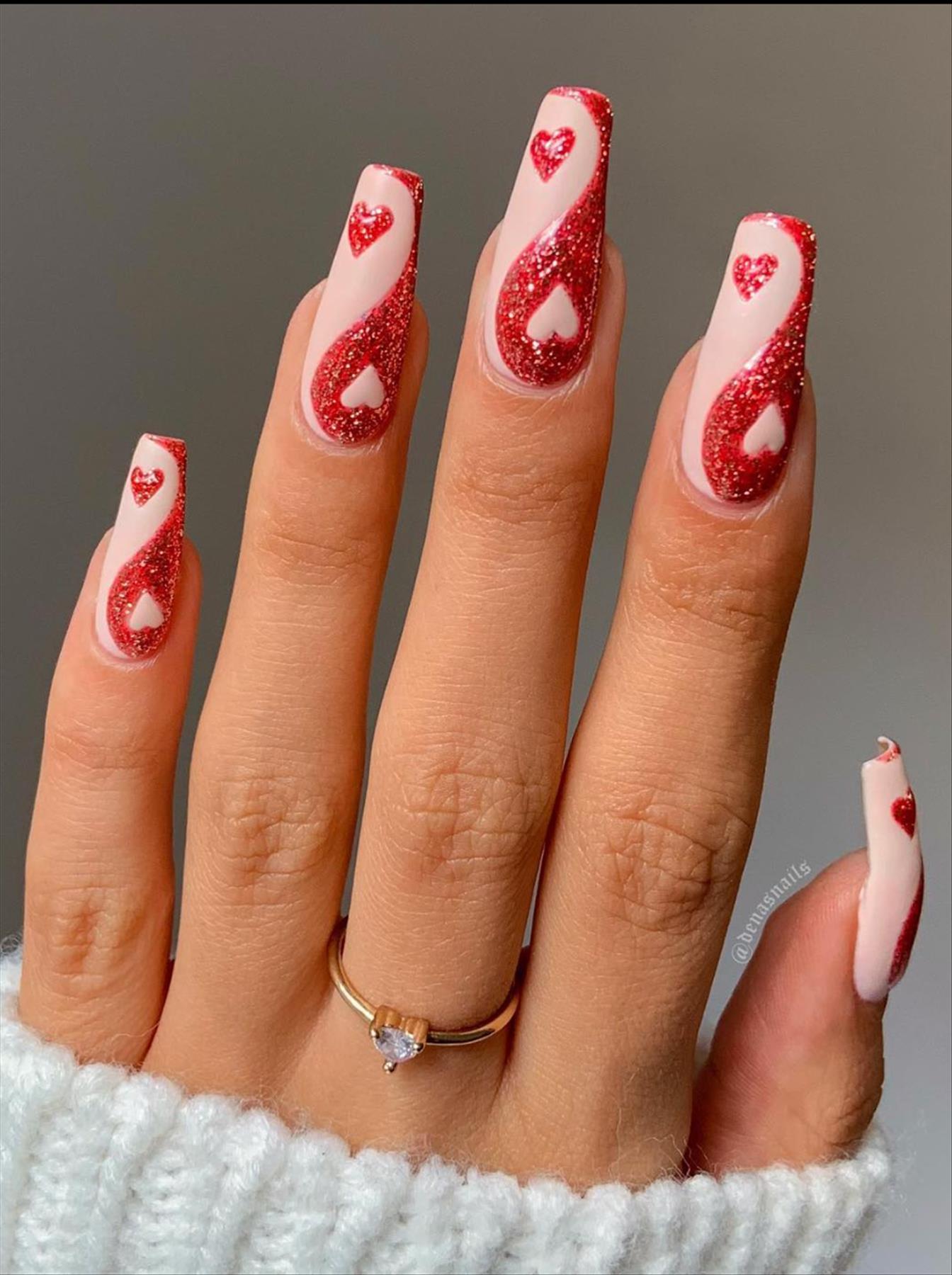 19. pretty valentine's day nail art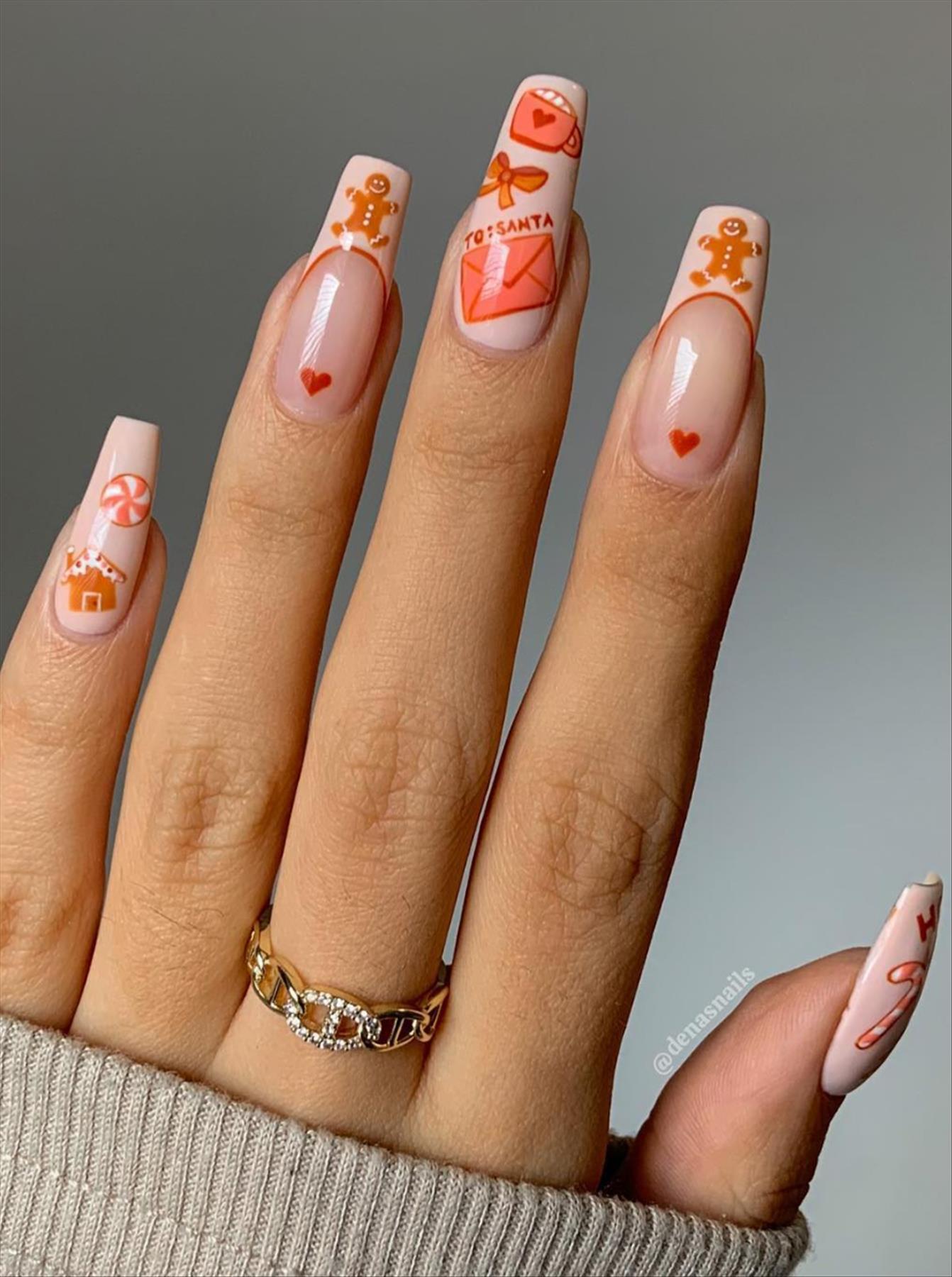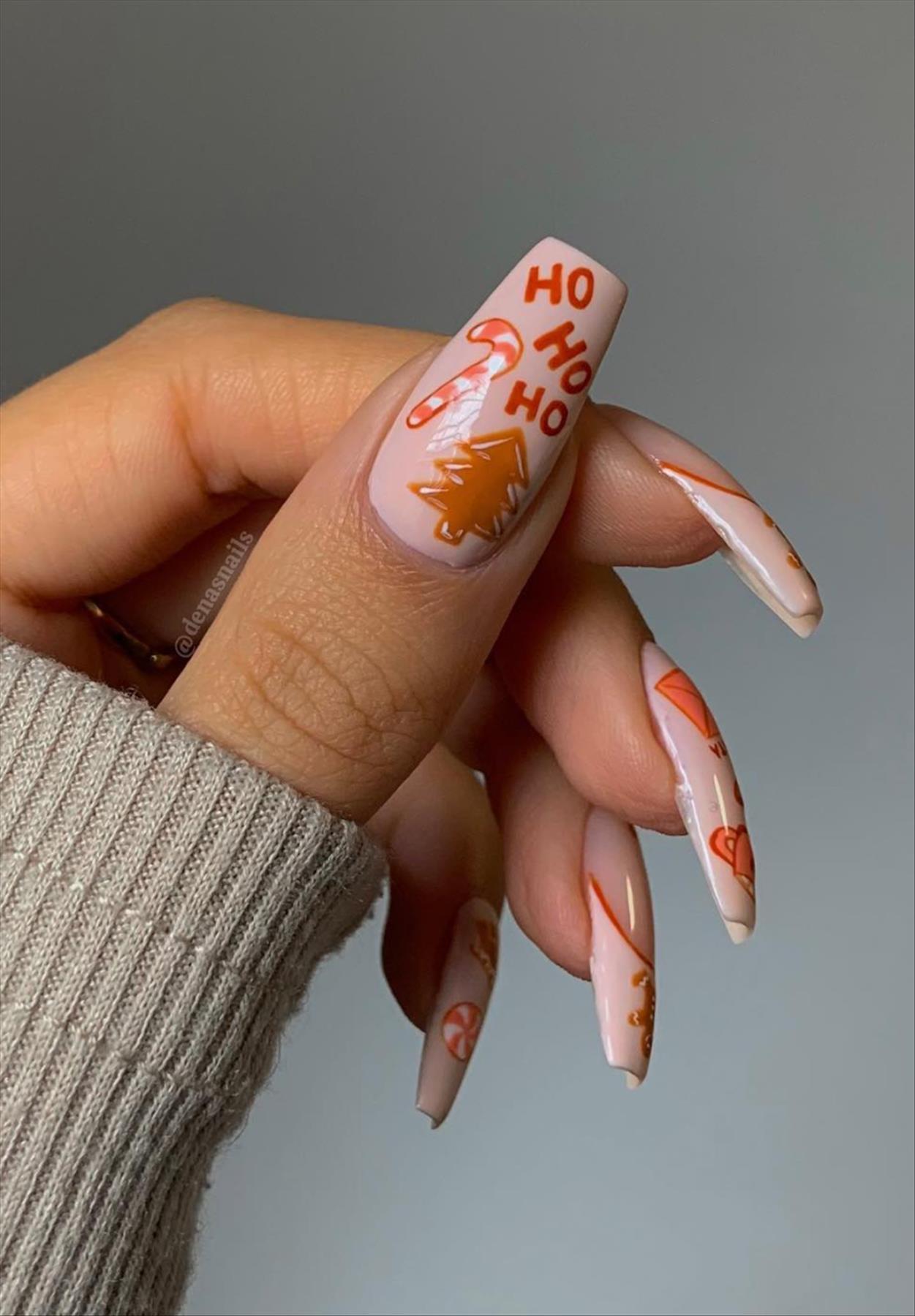 20. coffee colors for Valentine's day nails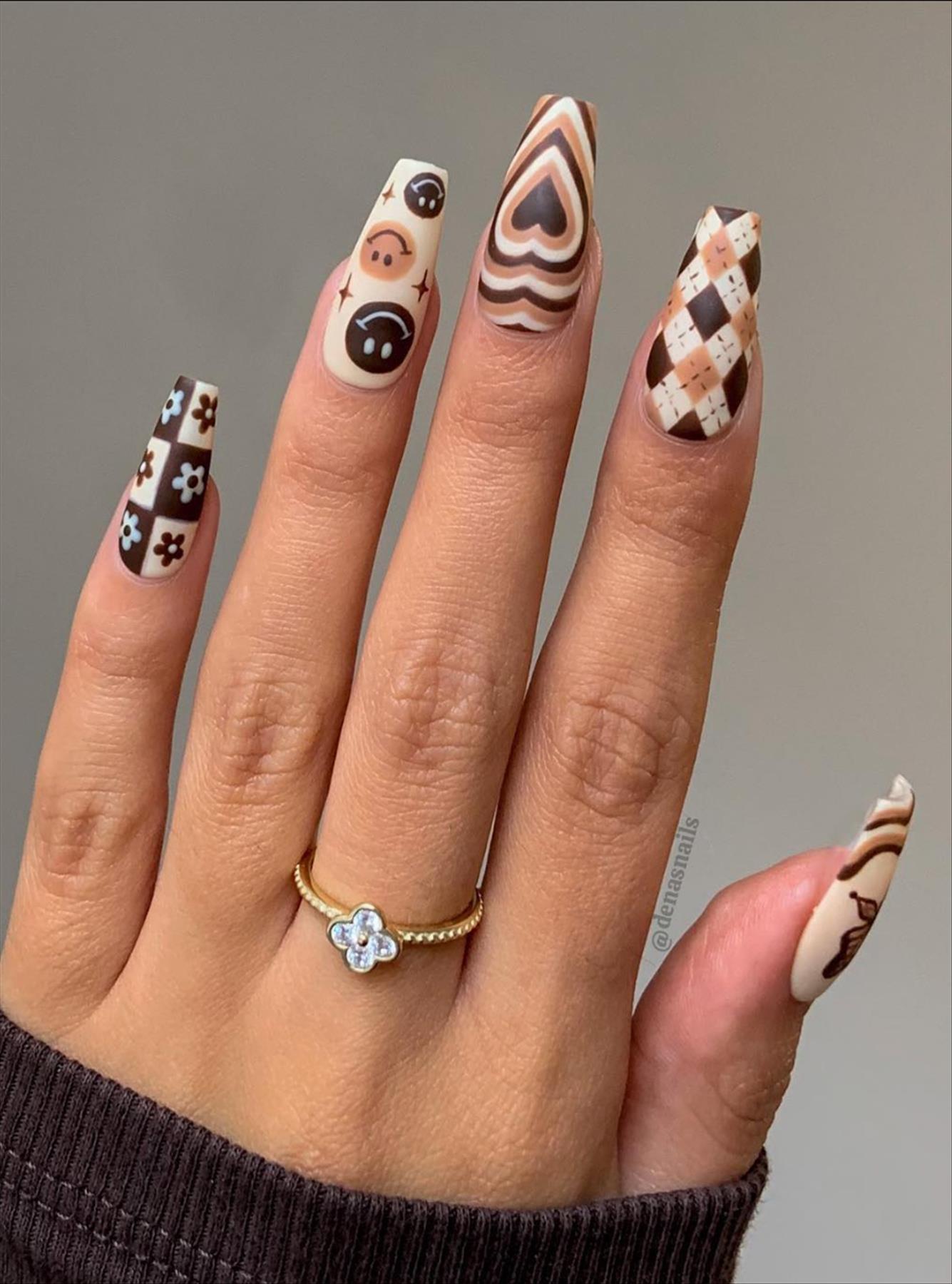 22. pink coffin nails with pearls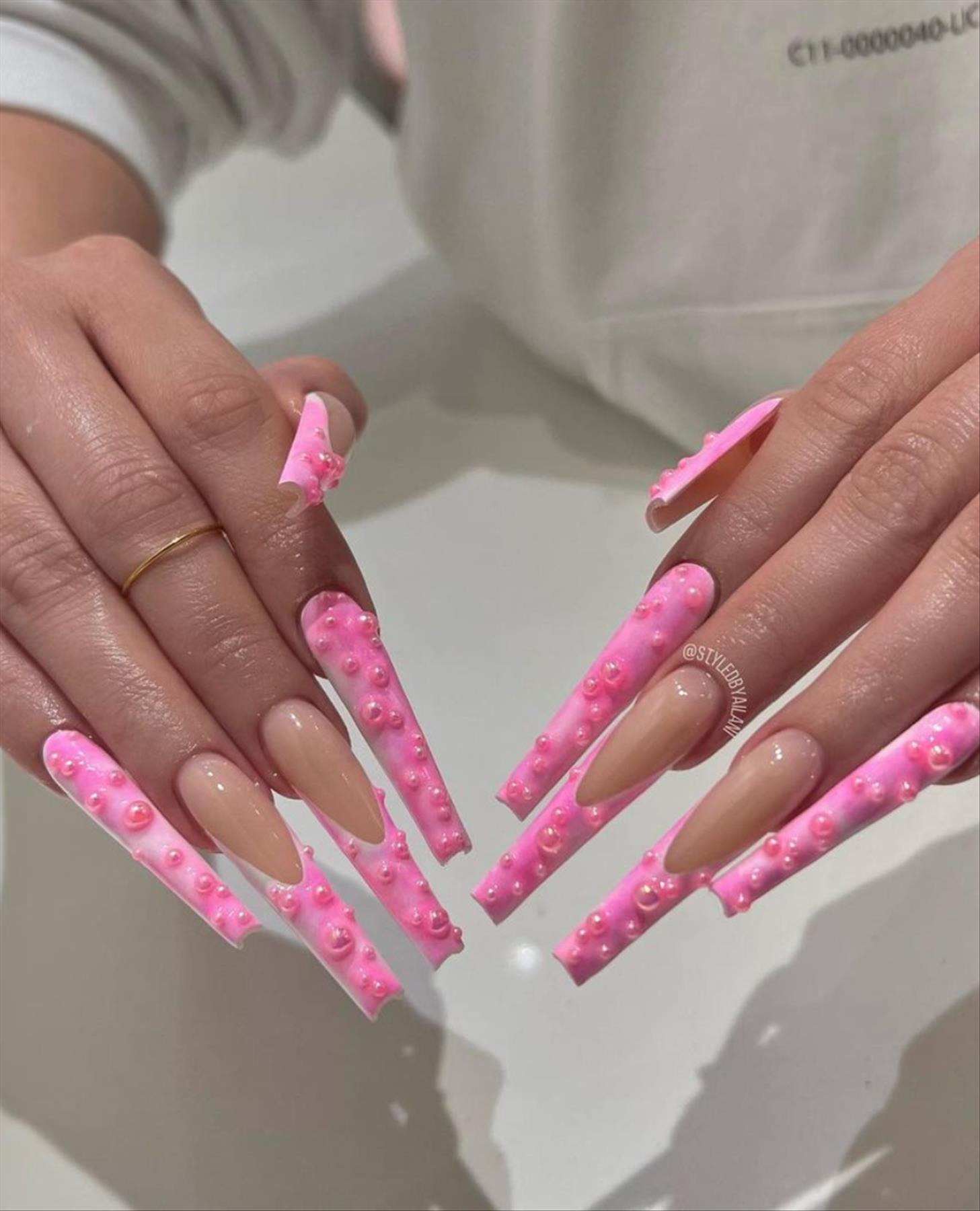 23. Sparkly red valentine's day nails with heart
24. funny red valentine's day nails design 2023
If you're feeling wildly creative, you could try doing your nail art at home. Many online tutorials and videos can teach you how to create different designs and patterns. You could also visit a nail salon and ask a professional to create a custom design.
25 white gel valentine's day coffin nails
26. gold and black valentine's day manicures