Ombre Beach Nail Designs
The colors are warm and calm, combining white and blue shades to recreate the waves and using golden glitter as sand. Crab accents are also a great way to add cuteness to this fabulous summer nail art design. This relatively simple design combines white and blue to create an astonishing number of waves that seem to run through the entire nail.
The blue-painted tip blends nicely with the white background as the sky. It is fresh, clean, and calm, and it is very suitable for your excellent and tidy summer personality. Make way for this royal blue and glitter set. The nails are painted in royal blue matte, dotted with glitter, and painted with royal blue symbols. If you want to look elegant and fashionable, then this is the nail art you want.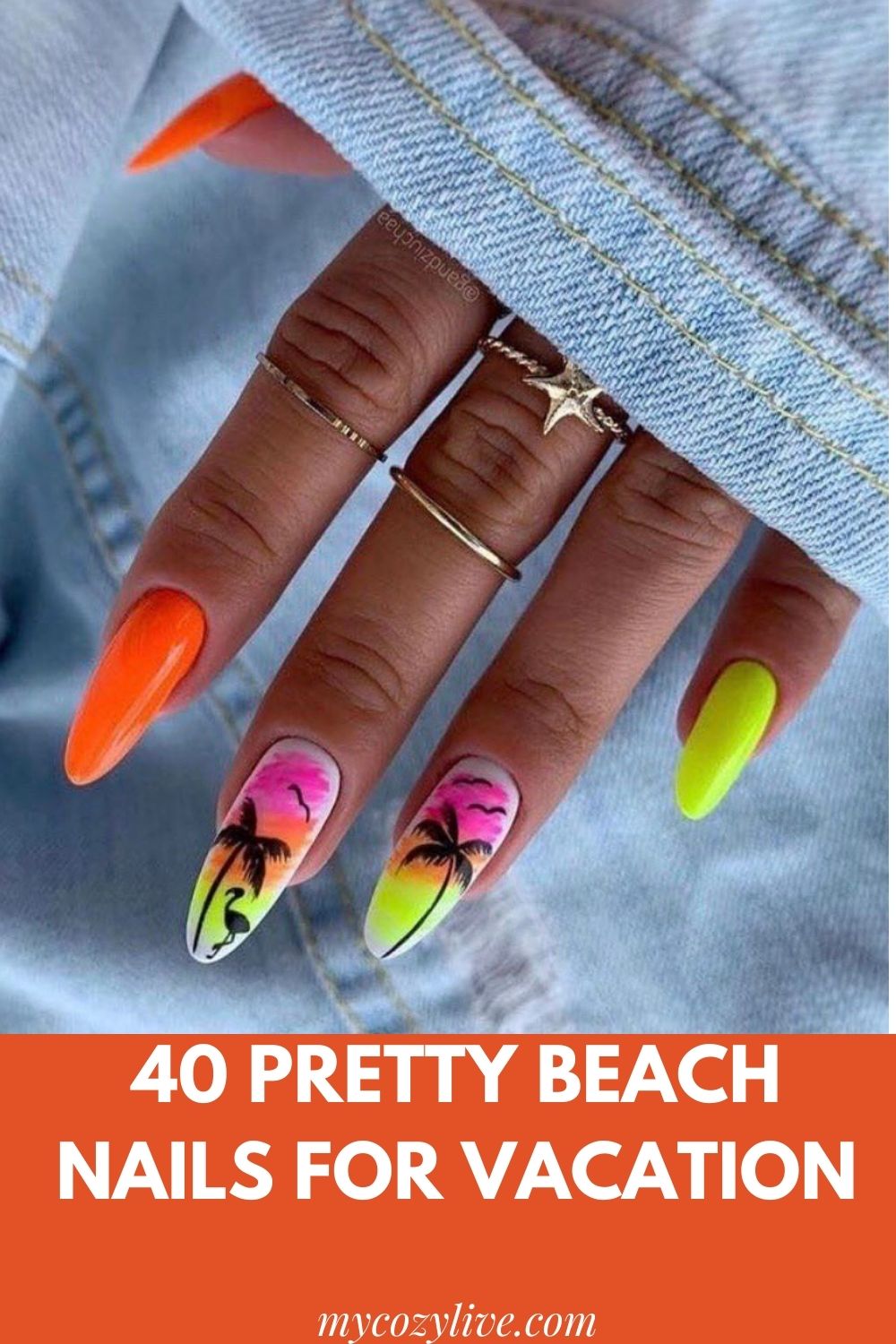 green and blue nail ideas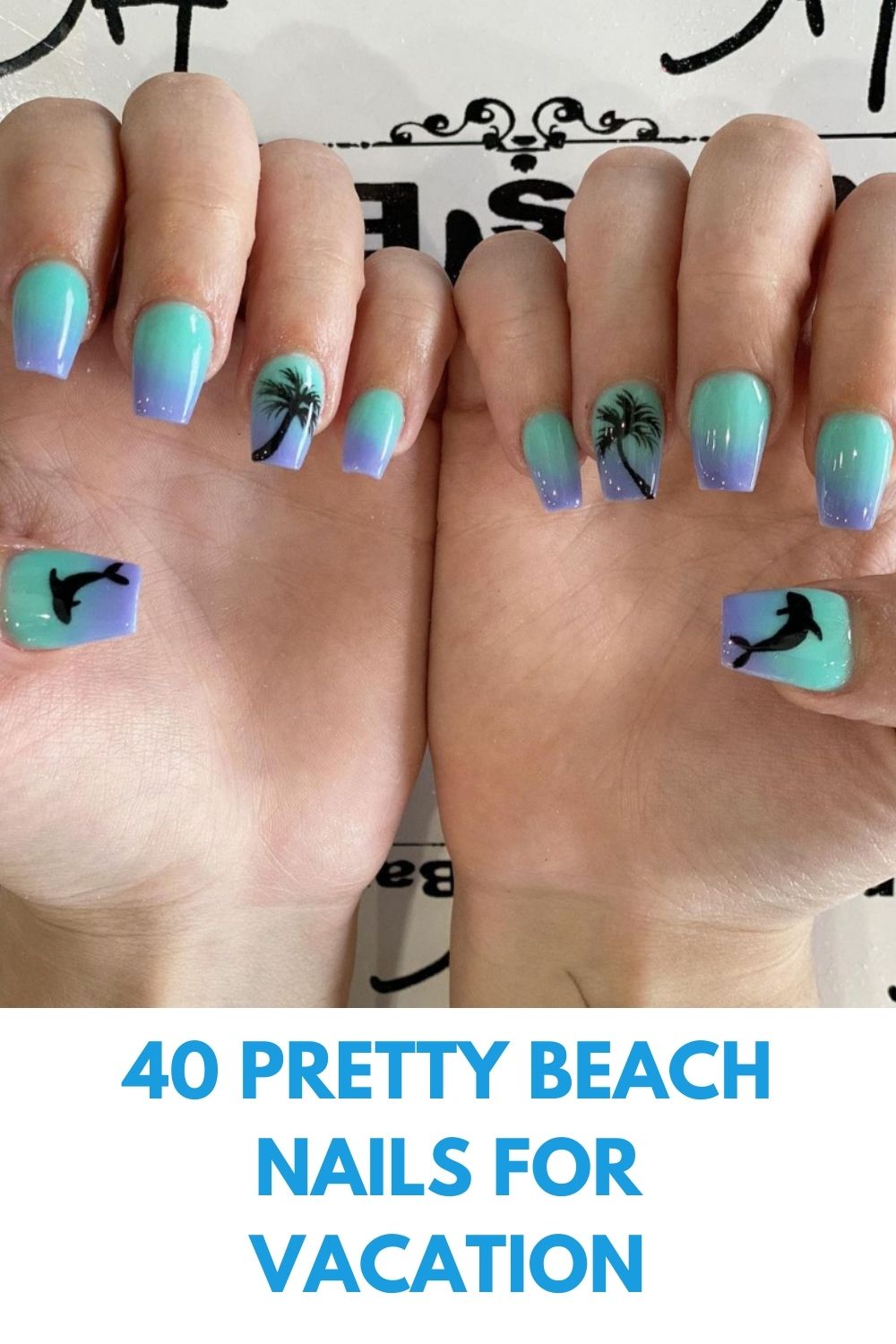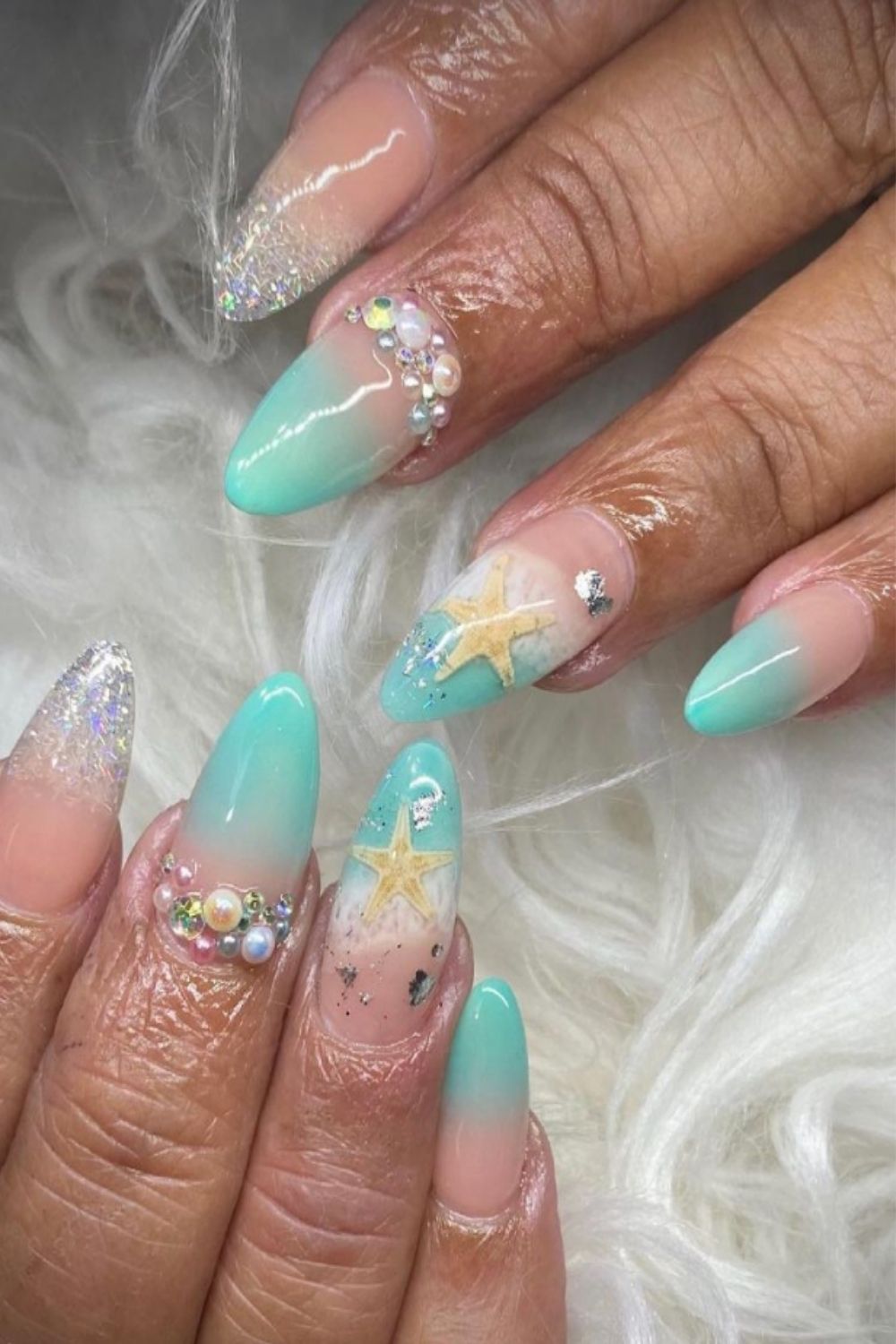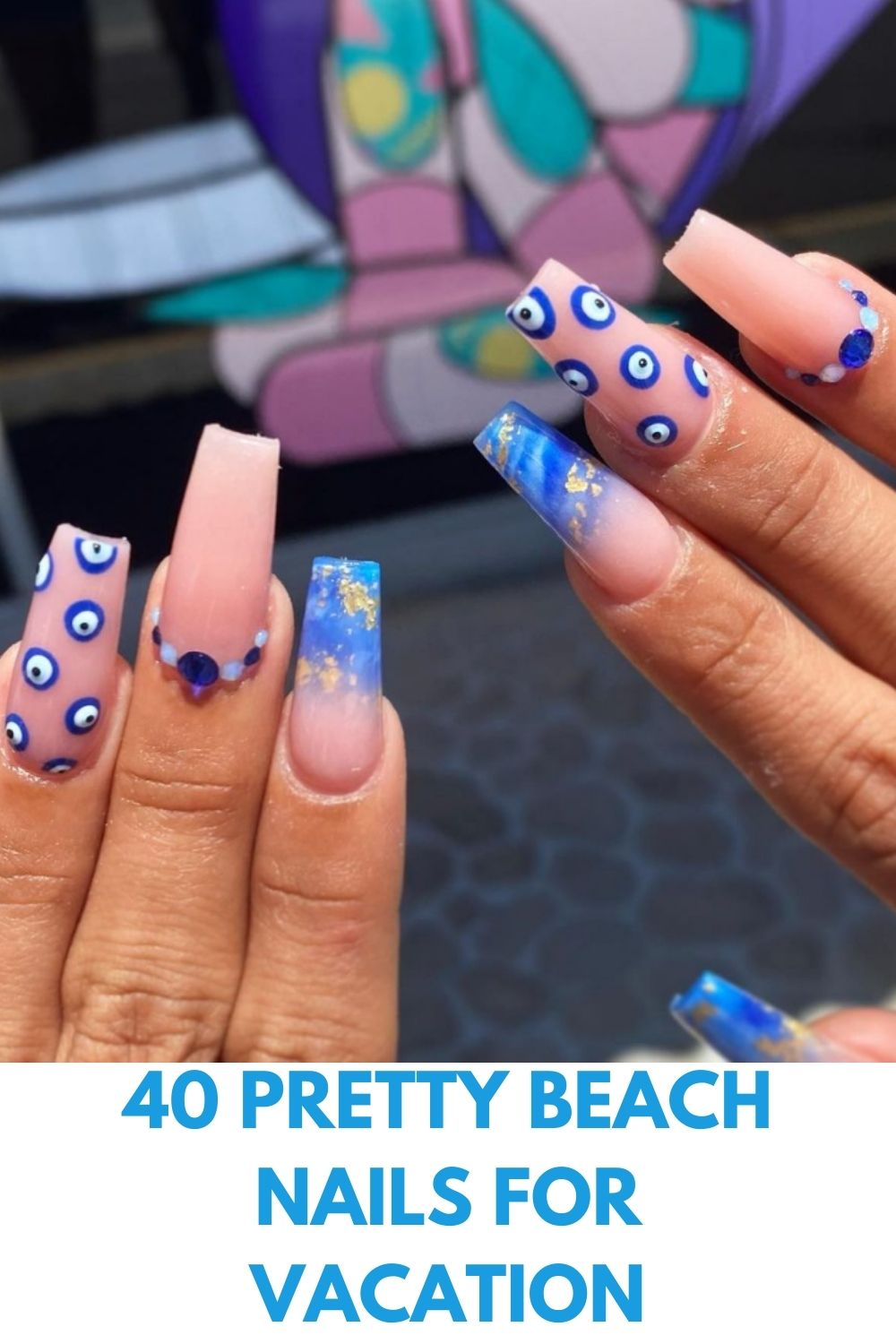 sunset palme tree nail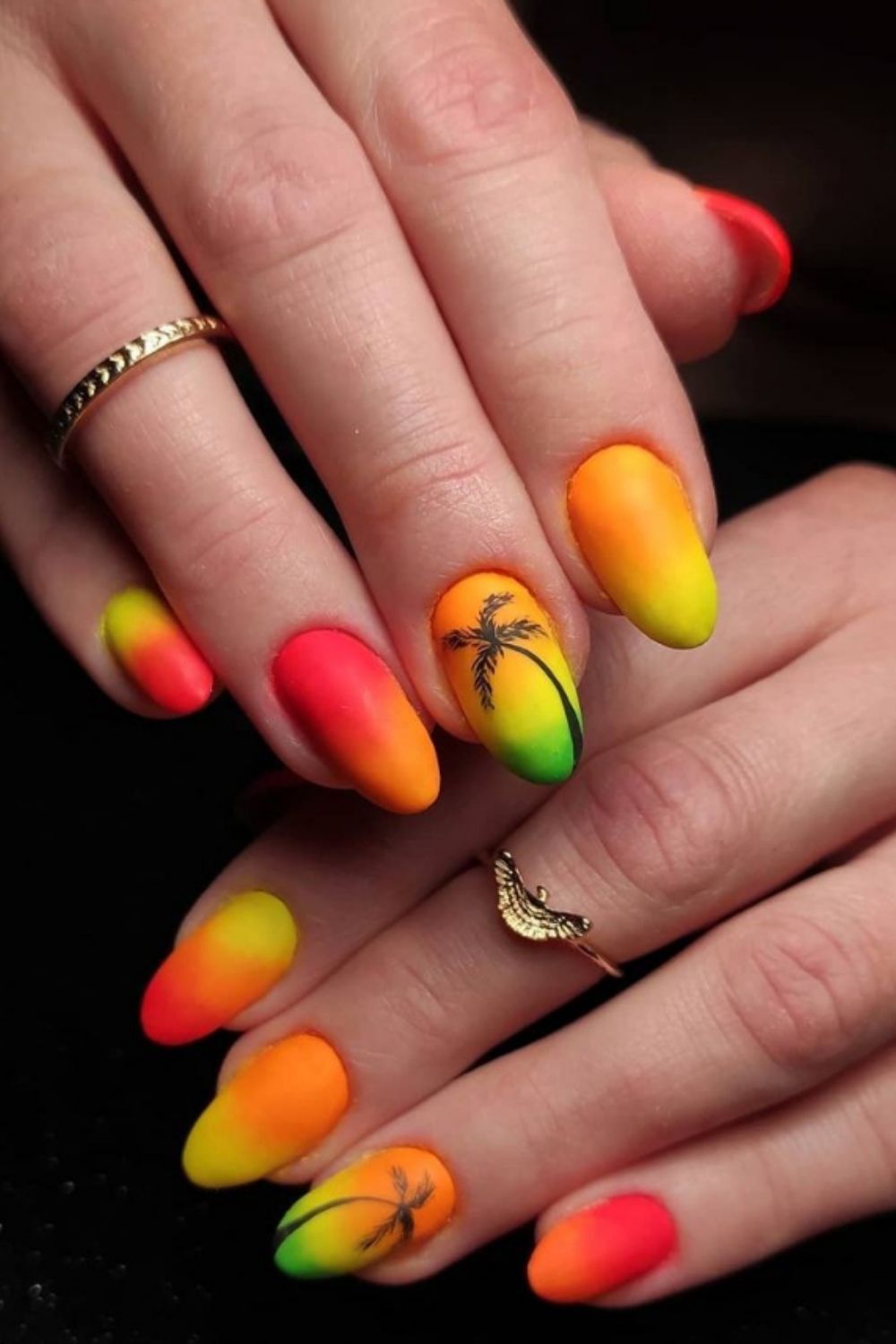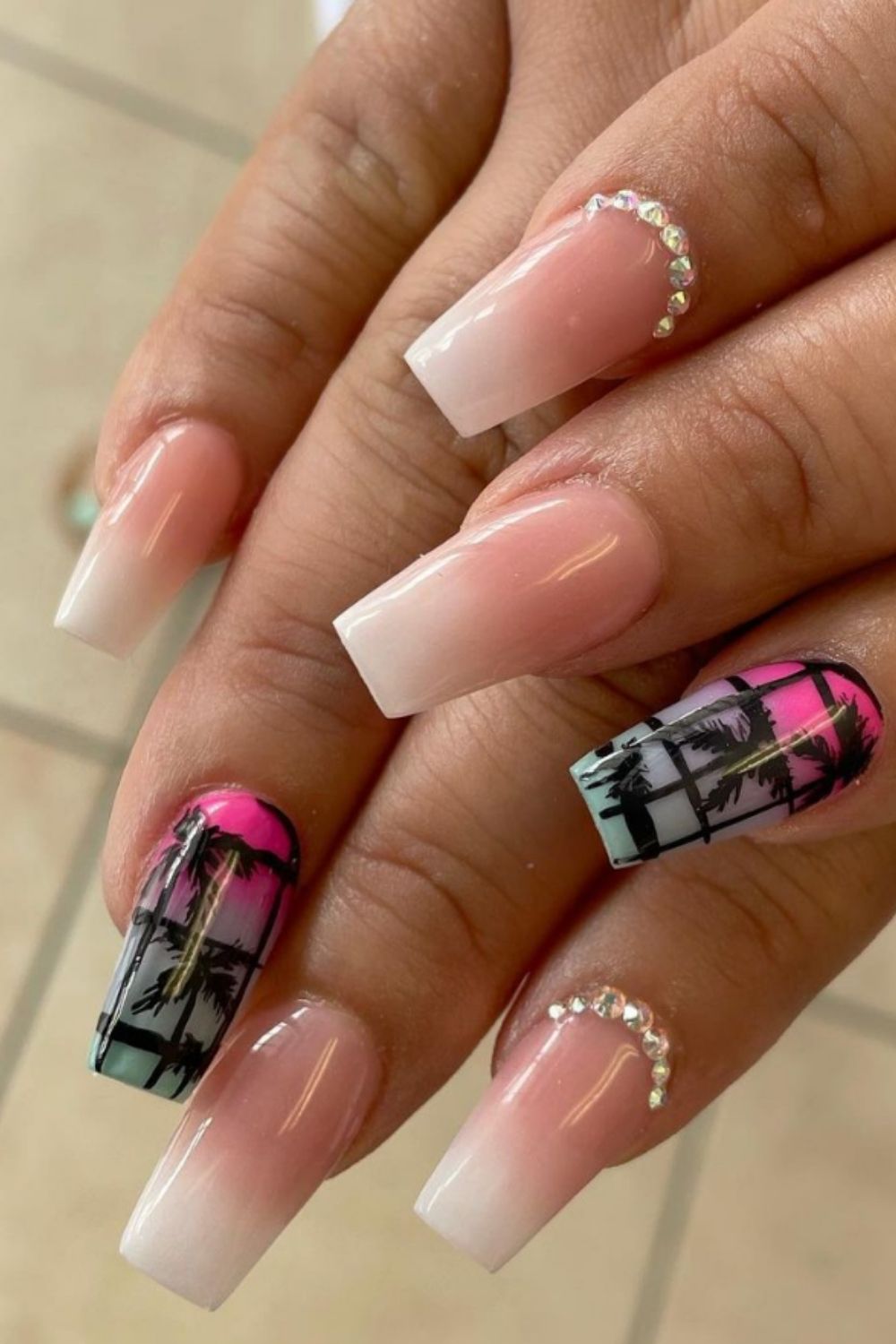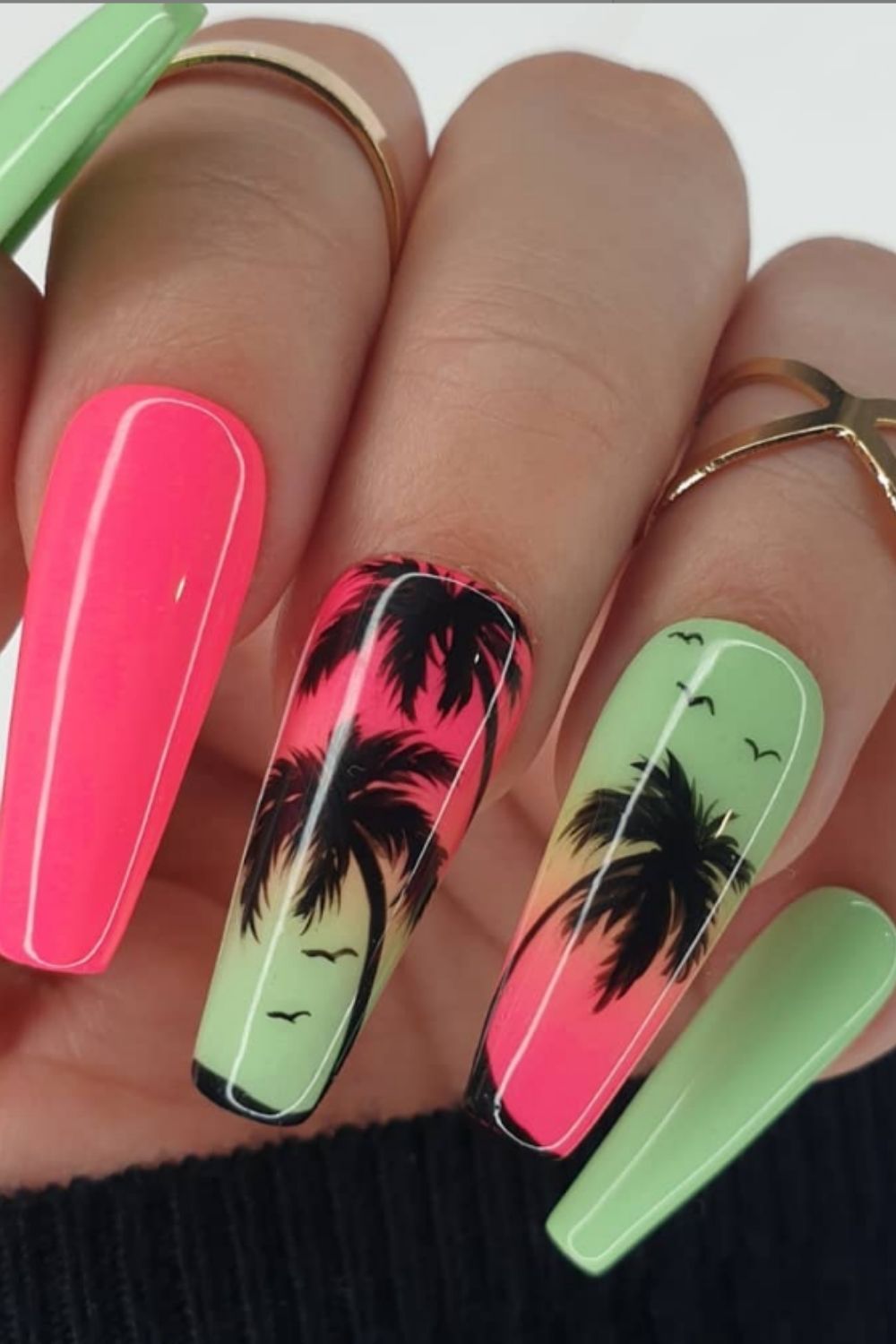 sweet palme tree nails