The Palm Trees For The Beach Nail Designs
The design has cream and firebrick colors on the top to form a beautiful hibiscus flower. This manicure is perfect for adventures on the nearby beach and is a great companion for your frill summer dress and hat. Do you want to bring the summer sunset? If you want, then this nail design is perfect for you.
The combination of salmon and yellow-orange presents a sunset-like gradient, covering your nails. At the top is the black outline of a coconut tree, similar to the shadow of the setting sun. It will only make you feel warm and at home in summer. Talk about hot nails and crazy dreams! This fantastic dream catcher nail art is simply eye-catching. The pink and yellow gradients combine to form a beautiful horizontal background, with painted feathers that remind you of summer dreams.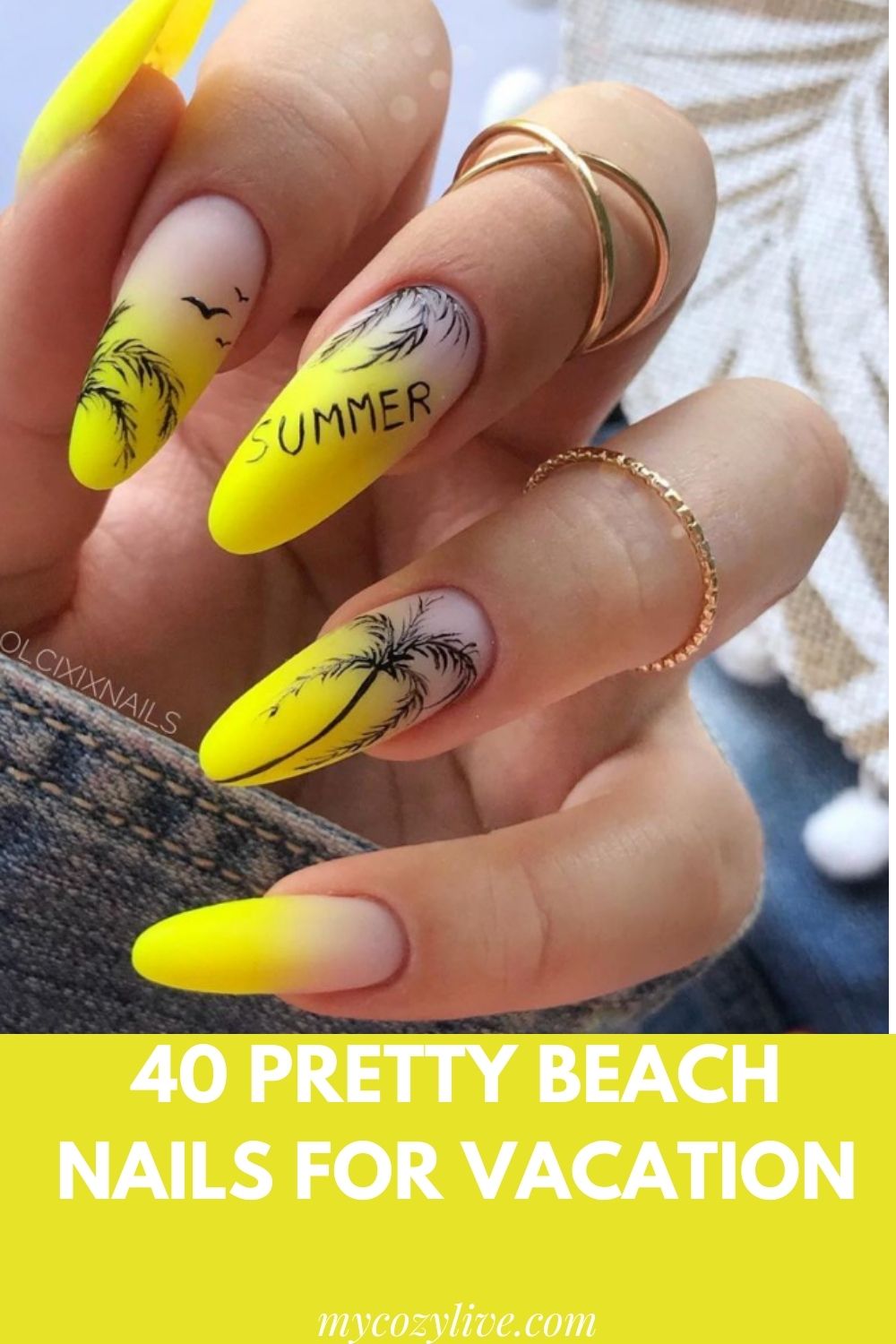 beach nail designs with french tips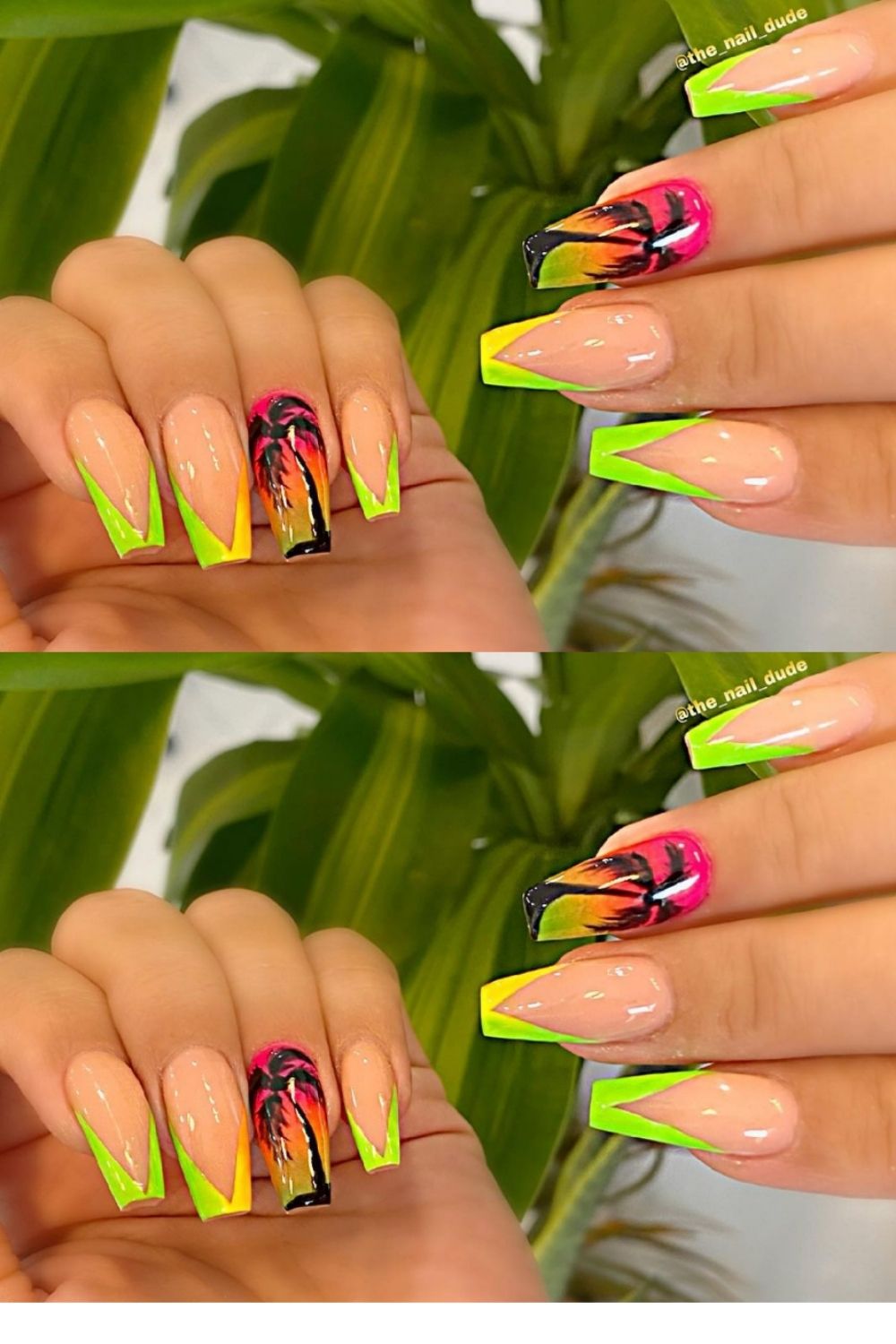 pink palme trees nail designs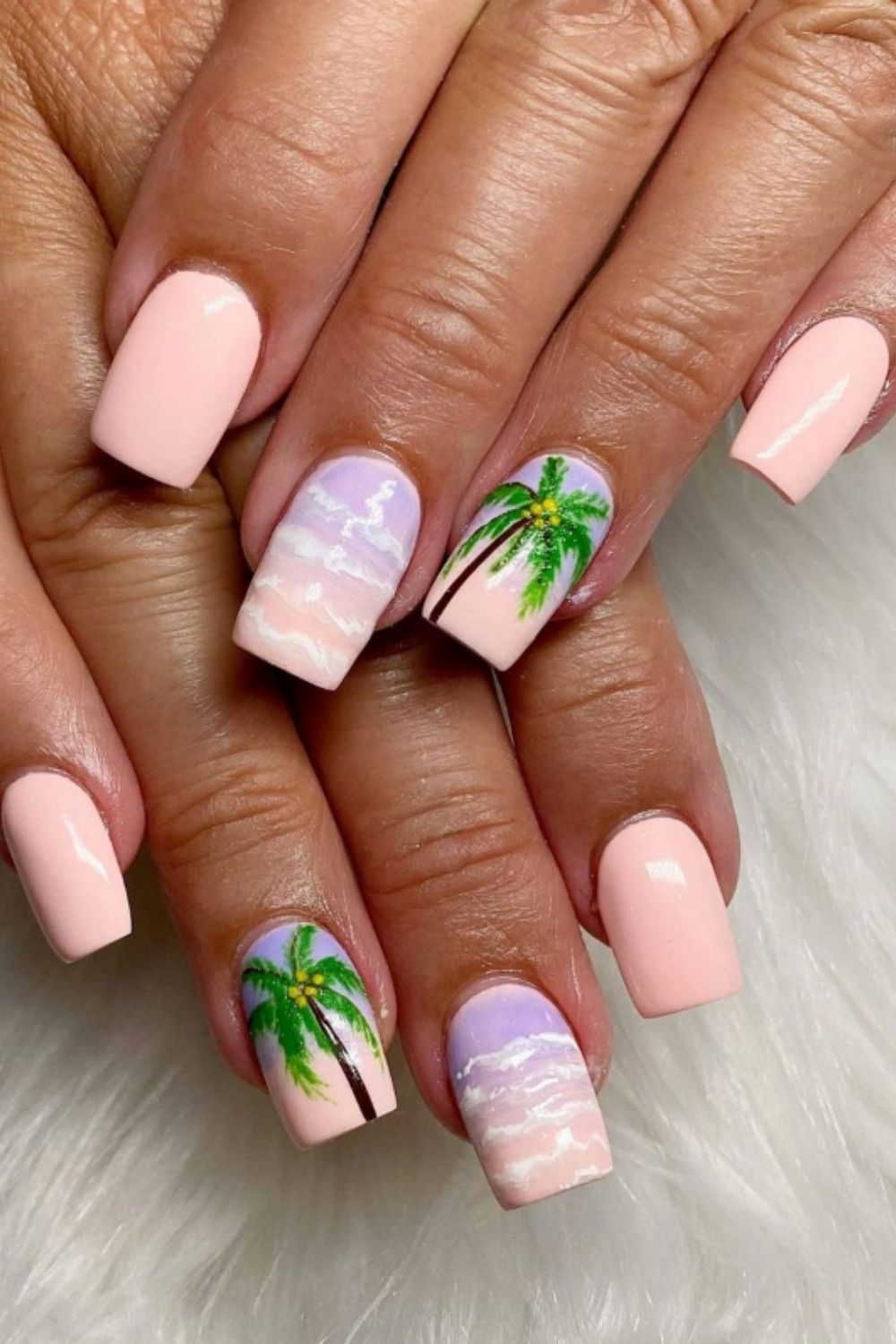 sunset beach nail designs