Subtle Spiderwebs crimbing the wall and house
Although most spiders are harmless, they have a reputation for being creepy and terrifying. They are the most famous symbol of Halloween, which does not help their reputation, but it does provide us with a great source of inspiration. Take a look at MerrimentDesign and see how you use spiders and spider webs to decorate the outside of your house.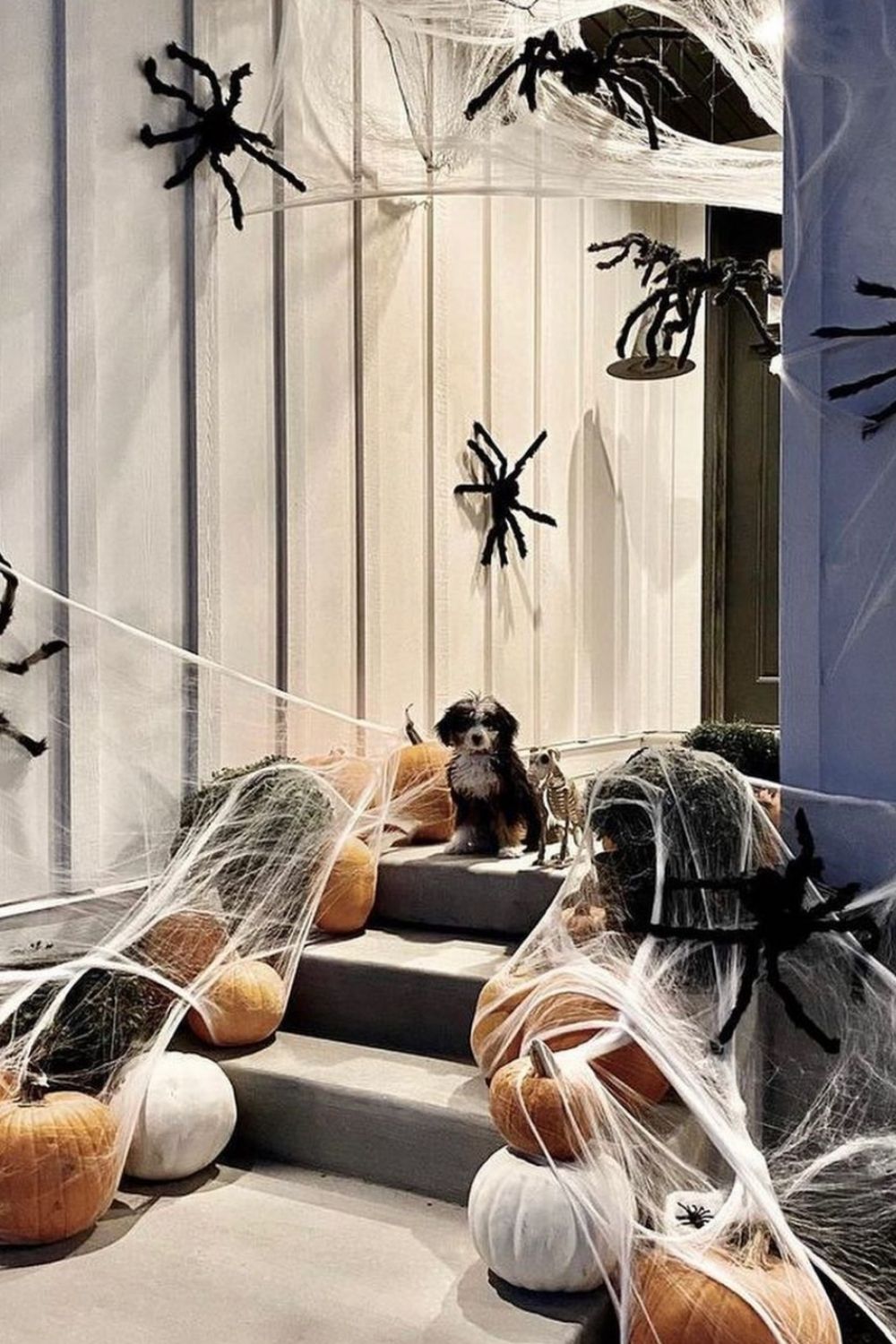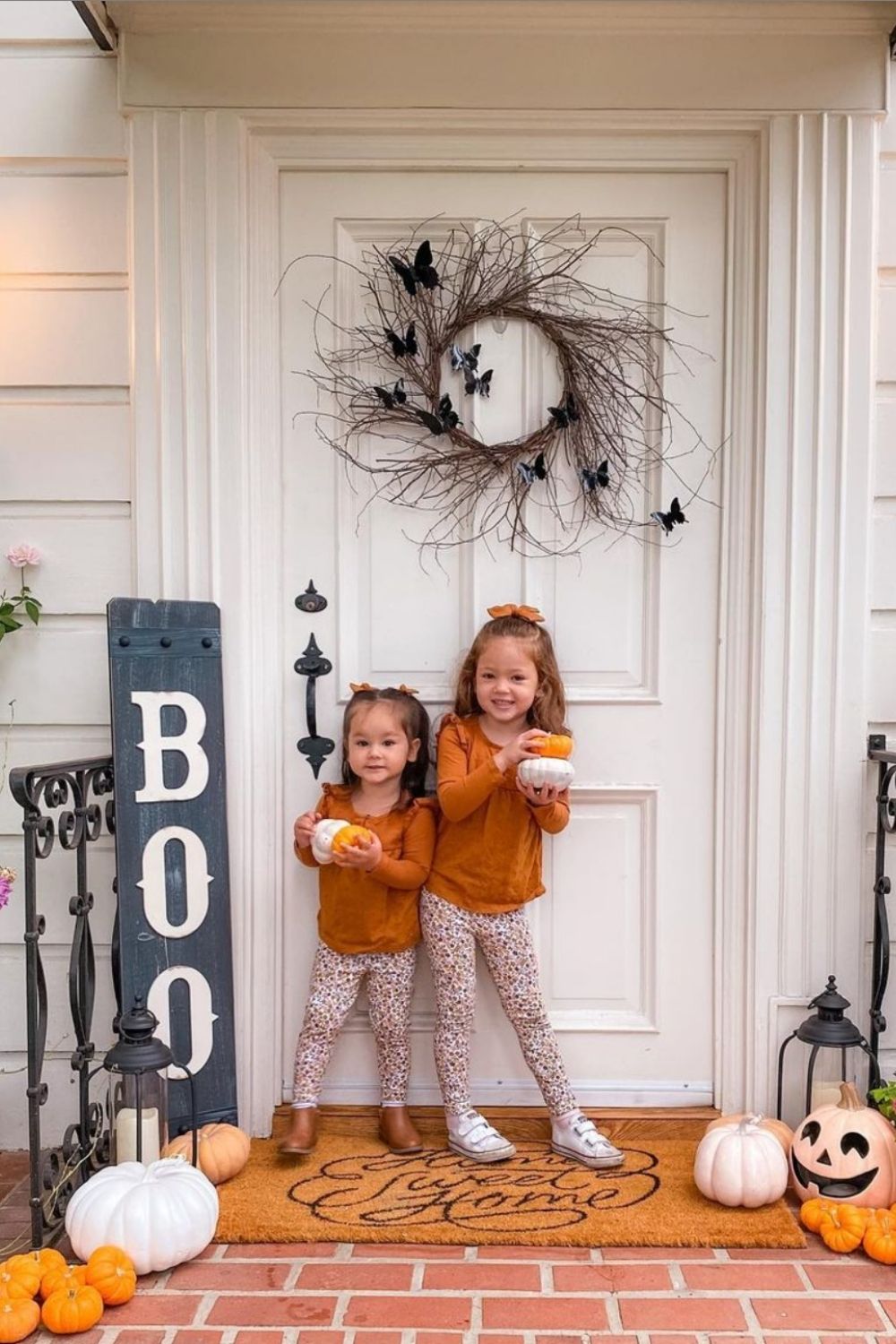 Classic Skeleton Set Ups
Skeletons do what you and your family usually do in the yard, garden, or porch, and now this can be a terrifying picture for people passing by your house. A project on gofundme inspired this idea.