Halloween nail art drips from your fingertips and will only add to the festive atmosphere. Today We've collected 33 Spooky Scream nails design ideas for Halloween nails.
Of course, Halloween is an essential part of autumn celebrations, no matter where you live in this country. Haunted houses and spooky Halloween courtyard decorations are just part of everyone's typical October. Everyone was dressed a little warmer and blended into the upcoming festive atmosphere.
Halloween-themed nail art is one of the most exciting creations every year. There is no better time to let blood, skulls, or spiders cool down on your nails. Unless this is your style, no matter what. However, for most of us, Halloween is the only time of the year when we can immerse ourselves in the scarier side of our character. Show the world the dark side of our nails in a subtle way.
The Best Creepy & Cute Halloween Scream Nails design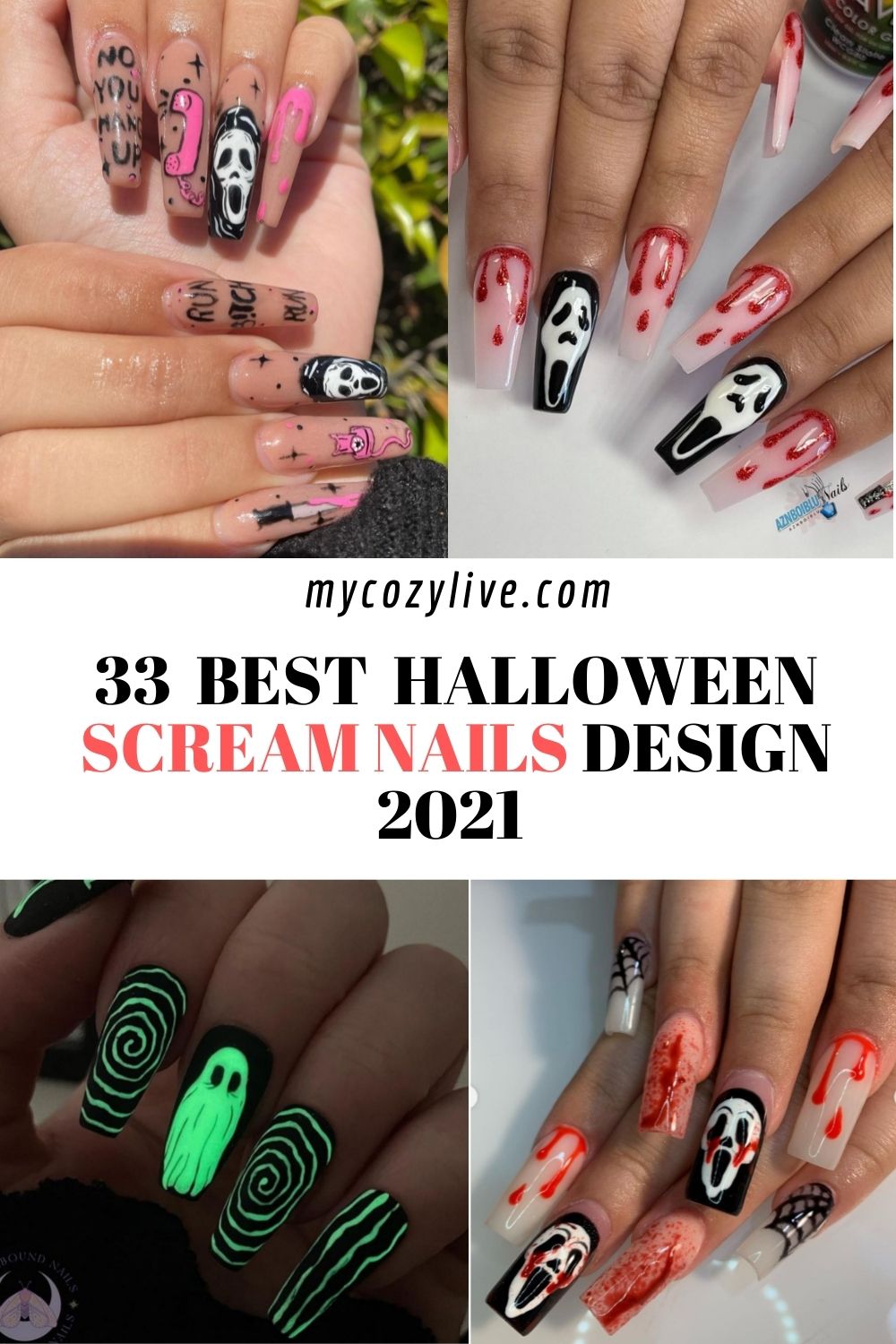 Pink Halloween Scream nails design
Source related: 40 Best Halloween Coffin Nails Ideas You'll Actually Want to Wear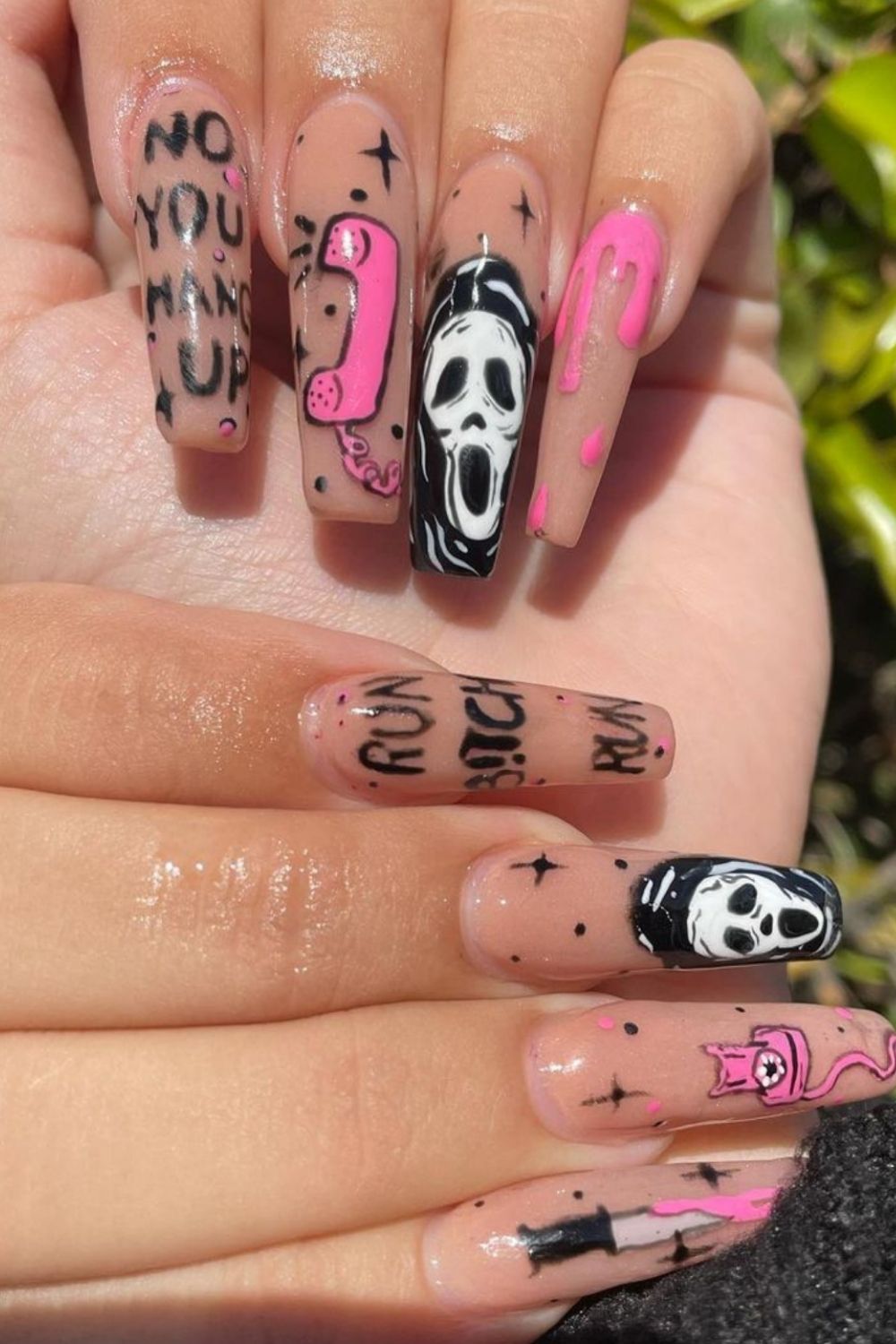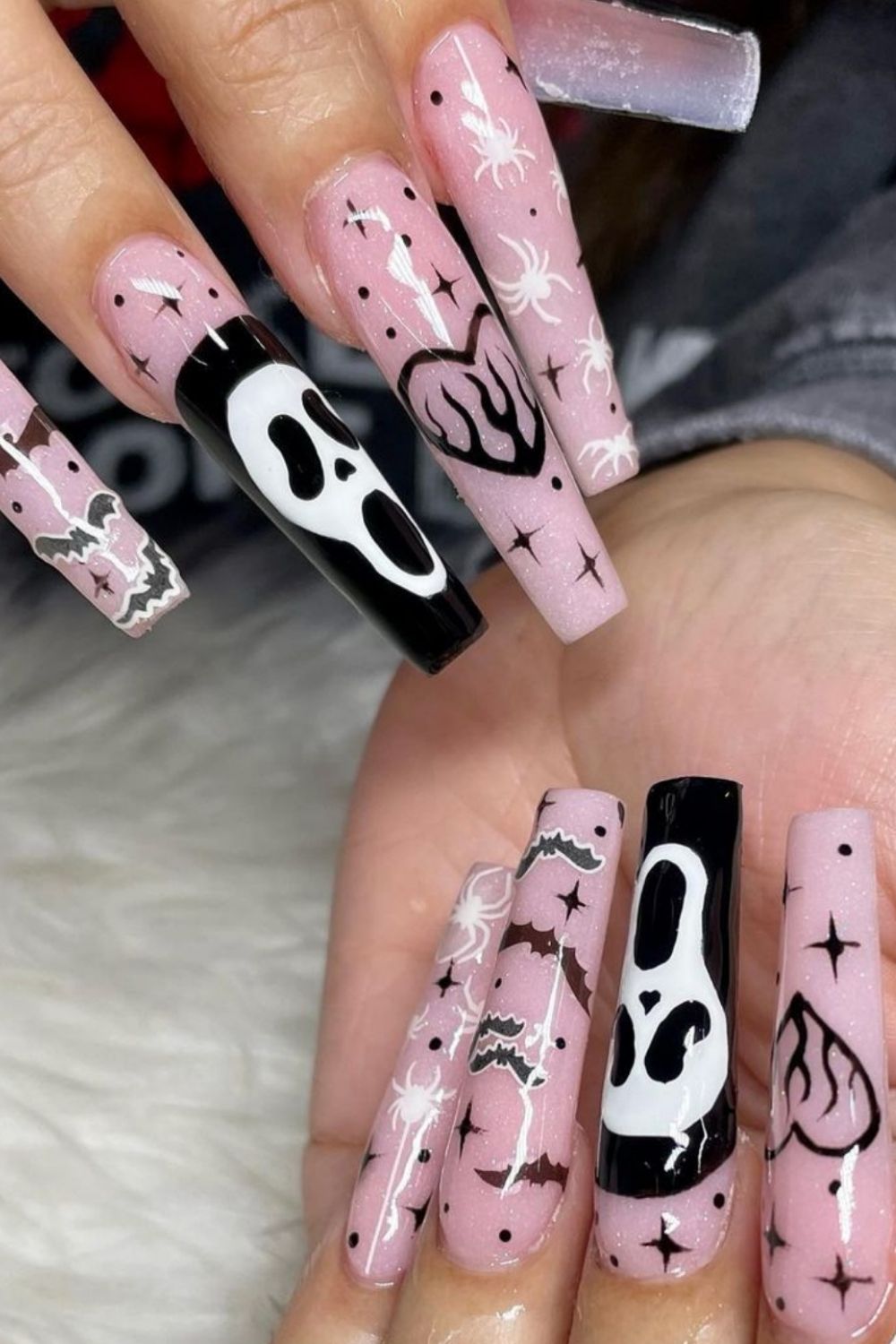 Scream nails with spider web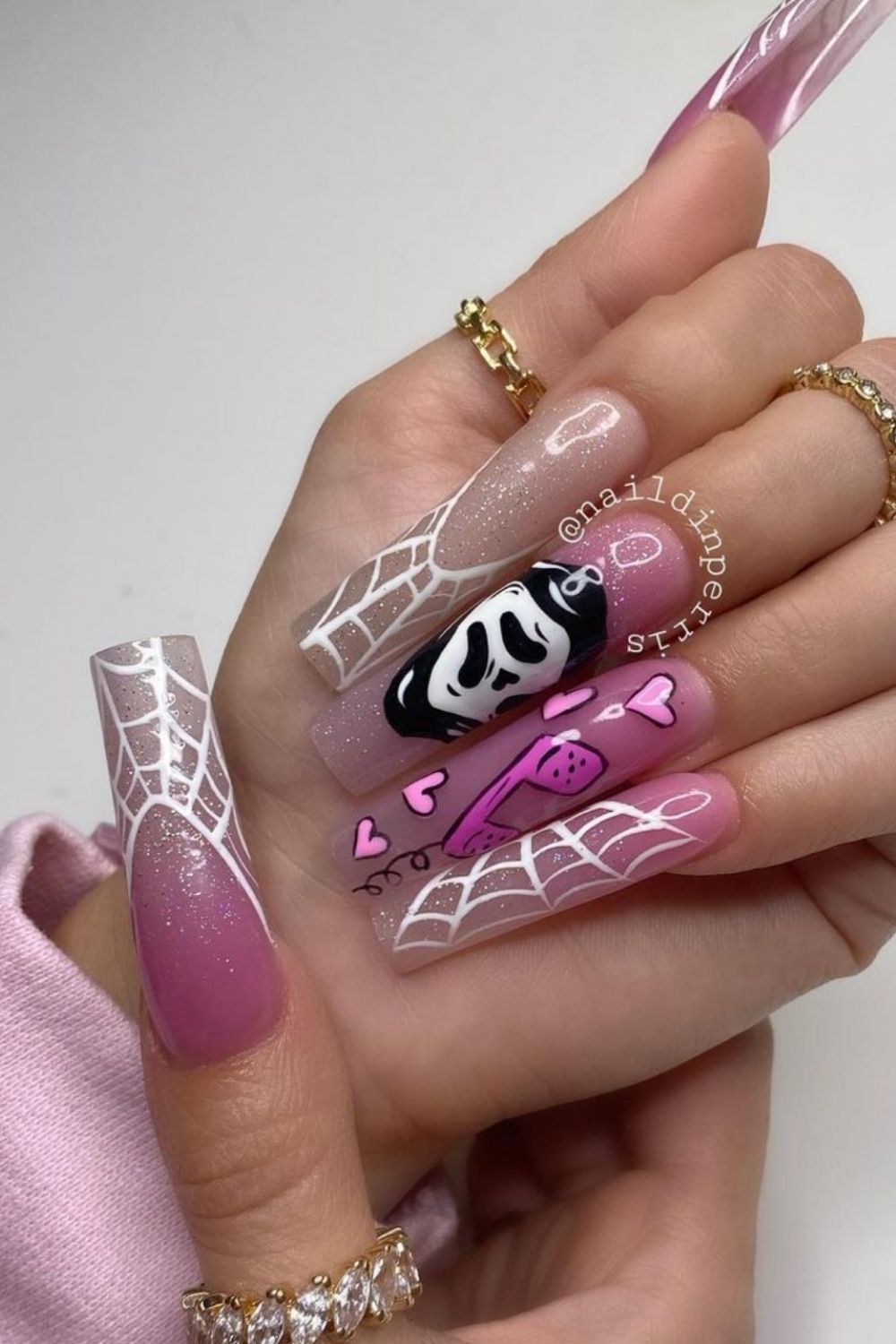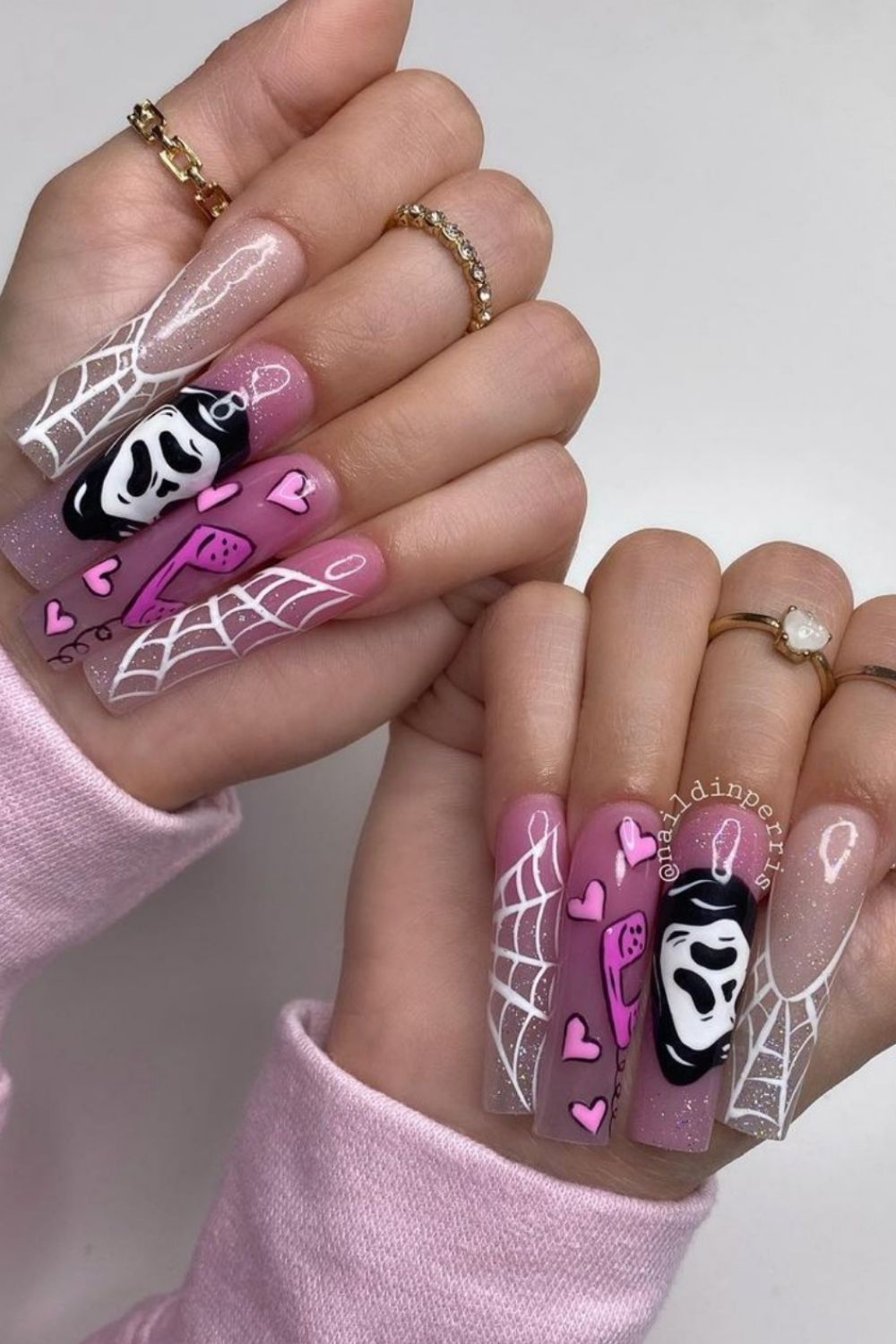 Bloody nails with scream nails